LEGO STARWARS R2D2 JUST GOT A NEW UPGRADE.
Are you a fan of the Starwars franchise? Ifyes, then you must definitely know and love the R2D2 character. This may bebecause he is one of the characters to have been featured in all the Star Wars moviesto date.

This character was designed by George Lucasand was then featured in the 1977 Star Wars movies. Ever since then thischaracter has lightened up the hearts of millions of Star Wars fans all overthe world.
Lego fans are no exception to their lovefor this character and have longed for a time where they would meet thisfictional character in real life.
YOU CAN BE GEORGE LUCAS.
Imagine yourself in the Starwars movie,creating your very own R2D2 character, which is going to play a big role inhelping you defend the galaxy. With the Lego, Starwars R2D2 set you can do thatand much more!!
The first-ever Starwars R2D2 set wasdesigned in 1919 and ever since then, newer upgrades were made to get closer tothe original look of the Starwars character.
And now this 2021 more details have beenadded to give this set a beautiful and unique look, which will also help inbringing it to the original movie design. Here are some of those features.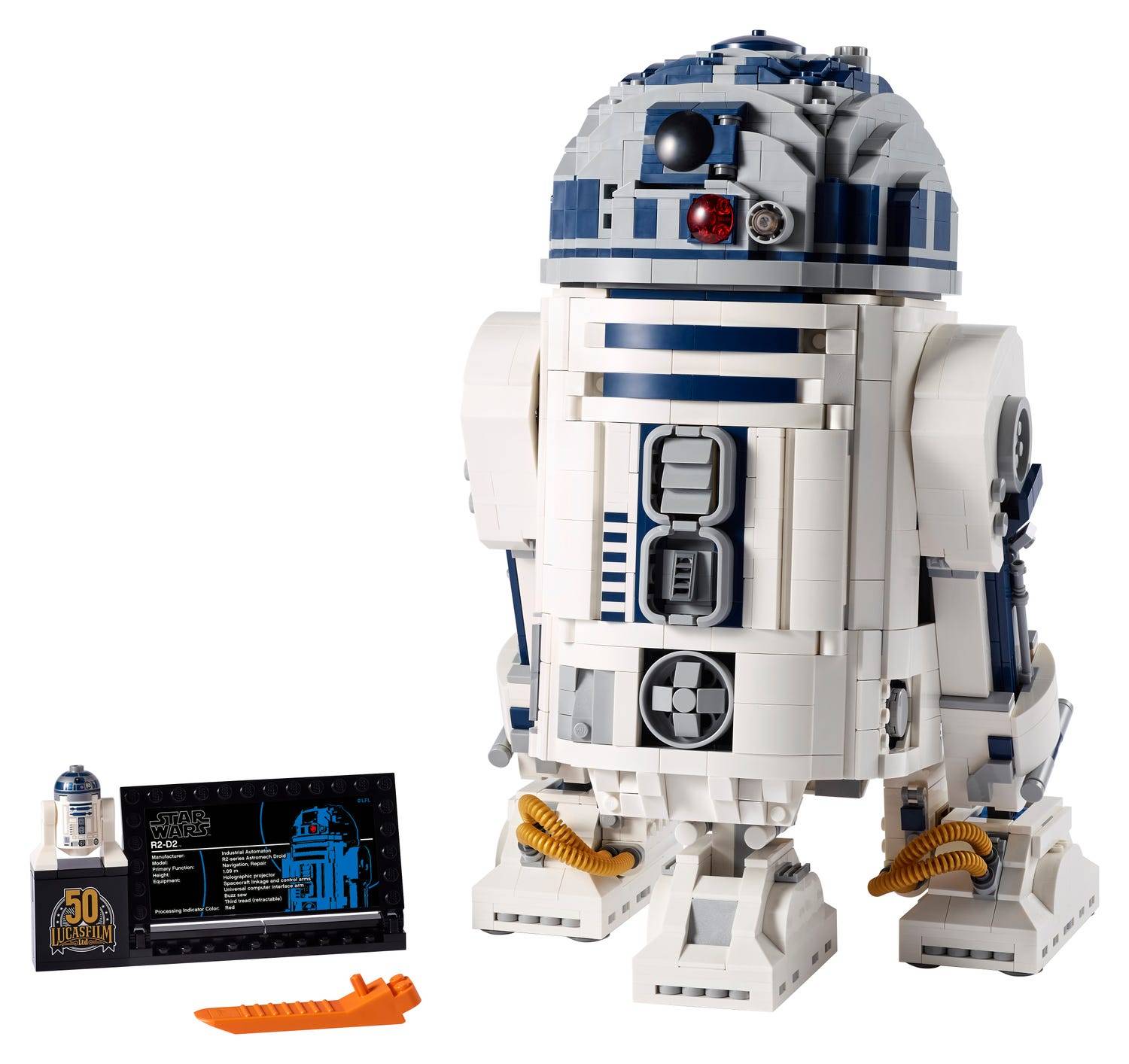 LEGO STARWARS R2D2 NEW UPGRADE.
The R2D2 character has grown to be the mostpopular science fiction droid. We have watched this character go through a lotall through the Starwars franchise.
This new Lego set gives you the opportunityto recreate some of those scenes. Imagine following R2D2 as he carries thestolen plans for the death star all the way through the desert of Tatooine,avoiding capture on the death star and then safely delivering it to the Alien rebelsAlliance on Yavin 4.
Maybe you and  R2D2 could be swallowed and spit out by thedragon snake of dagobah,  just to mentiona few.
This Lego set also comes with so many new featuresthat add to the overall beauty of the set. Some of those features include
·      SIZE.
This Lego set is quite impressive when itcomes to size. It is a towering 12.5 inches ( 31 centimeters ) high, 7.5 inches( 20 cm ) wide, and 6 inches ( 15 cm ) deep. It comes with about 2,314 pieces,which makes it roughly the same size as the 2013 set, if not bigger.
The size of this set makes the building ofthe set a bit more challenging and yet adds to the overall satisfaction youwill feel once the work is finished.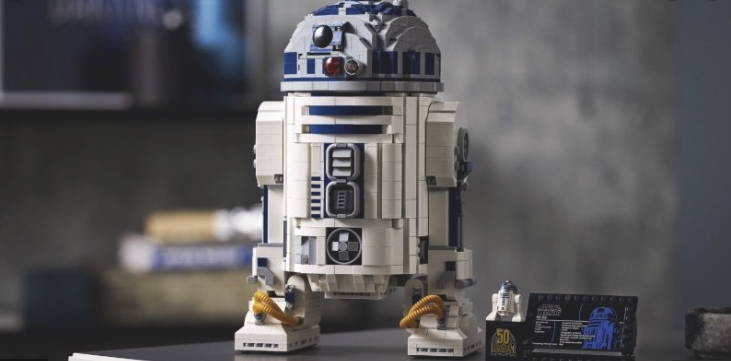 ·       
      ATTENTION TO DETAIL.
This set pays a lot more attention to detail.This is because the set is so large it allows room for a more detailed set.
Some of these details include, the headdesign has a more detailed color arrangement, with the build making it lookvery close to the original R2D2.
This set also has many other small but veryimportant elements that contribute to the overall look of the set. I can assureyou that you will be so impressed with the overall look of this set once youfinish building.

      ADDITIONAL FEATURES.
This Lego set has so many cool newfeatures. These features include a rotating head, with a retractable periscopelike that of The Empire Strikes Back. It also comes with a compartment forhidden tools tucked away, like a lightsaber hilt, which is hidden in a secretcompartment in the head, just as it was in the Star Wars movie Return of theJedi.
All these features make this Lego set veryunique and beautiful, and will make a good addition to your Lego set. 
BUILDING EXPERIENCES.
Not many Lego sets you will ever build,will give you the feeling and comfort you will derive from building this set. Thisset is so large and with a lot of details and hidden compartments, and yet so easyto build once you have fine through the instructional manual.
This set is also incredible because itgives you a lot to work with. This is because it comes with over 2000 pieces,and comes with Minifigures. This allows you to recreate a lot of scenes fromthe original Starwars movie, and even create new scenes.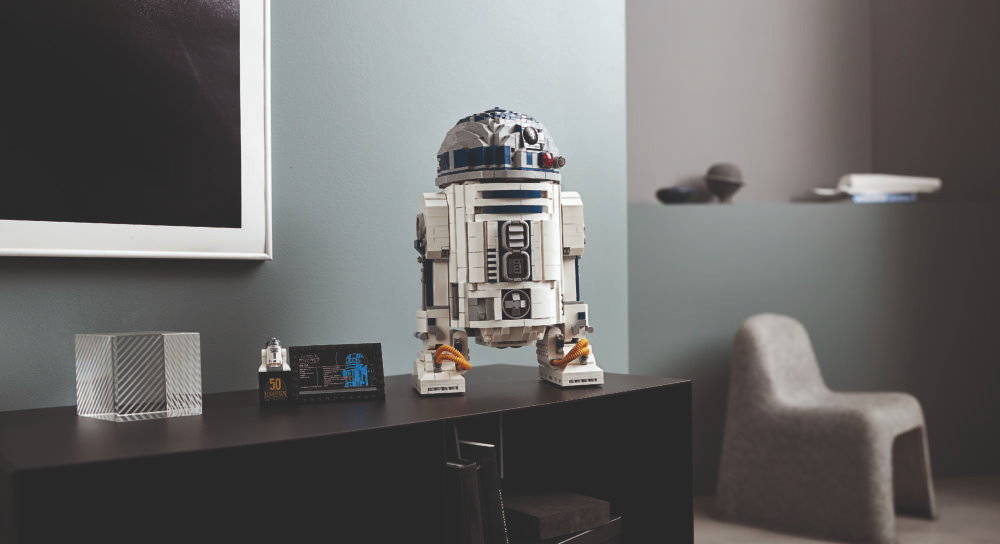 Another thing that makes your buildingexperience of the Lego R2D2 more fun is that you can enjoy building on your ownand for more fun, with your family and friends.
This set has been able to add so many additionaldetails from the original character. This will make building even more fun, asyou on over sets that you did not even were part of the original.
SPECIAL LEGO LIGHT FEATURE FOR THIS SET.
The building of this set alone isbreathtaking and a lot of work. It is something that can only be achieved bythe most devoted of Lego lovers and Lego Starwars fans all over the world.
This set is so beautiful and can be verybeautiful to look at and to use while trying to impress your friends that arealso a fan of Lego. But to get them even more impressed at the end result ofyour work and to even add more beauty to your work, you can add Lego lights toit.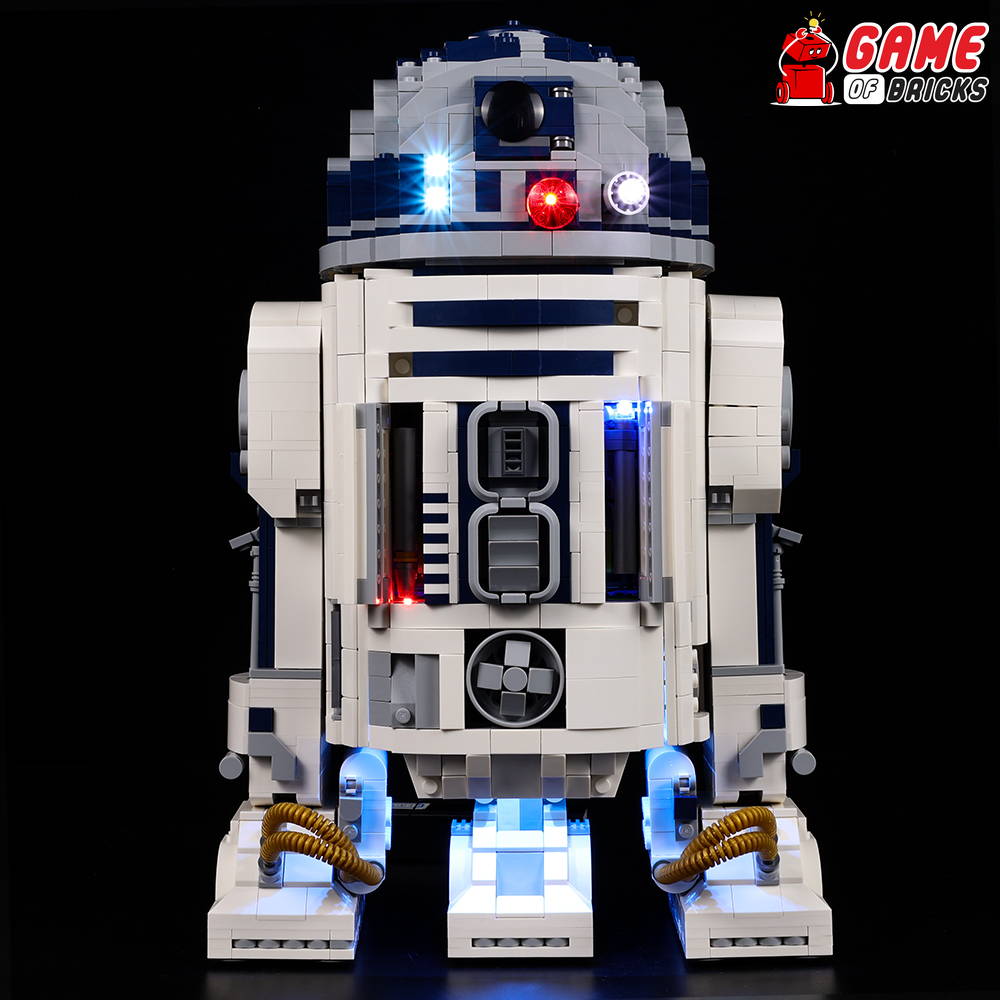 es, this set also comes with a specialLego light feature, which if implemented can add to the overall beauty of theLego set. And though this may seem a bit technical, I can assure you that thereis nothing to worry about. You can install it successfully if you follow thesefive simple steps
1. Assemble the set before adding light.
So don't get too excited about the lights yet, because if the set is not assembled then you can not add the lights yet. This is because while the set is dismantled you can not know where the lights are to fit In.
So you will need to have assembled the set properly, knowing where each piece fits in. Once that is done, we can now move over to the next phase.
2. Check the accessories before installation.
This is the next and very important step. You will need to make sure that all Accessories are complete and that all wires are enough to complete the installation.
This will help save you from doing half-done work, or from leaving the entire lightning work altogether. Once the accessories are complete you can then move to the next stage.
3. Following the instruction manual all steps for the way.
Now it is time to install your light. Every Lego light kit comes with an instruction manual on how to properly install the lights, so always refer to the manual.
You may feel as though it is not important, most especially if you are already familiar with the Lego light kit, but remember that the new R2D2 Lego set is with new features and also that will include a new manual for the Light kit so ensure you follow the instructions so as to get a well-illuminated Lego Starwars R2D2 set.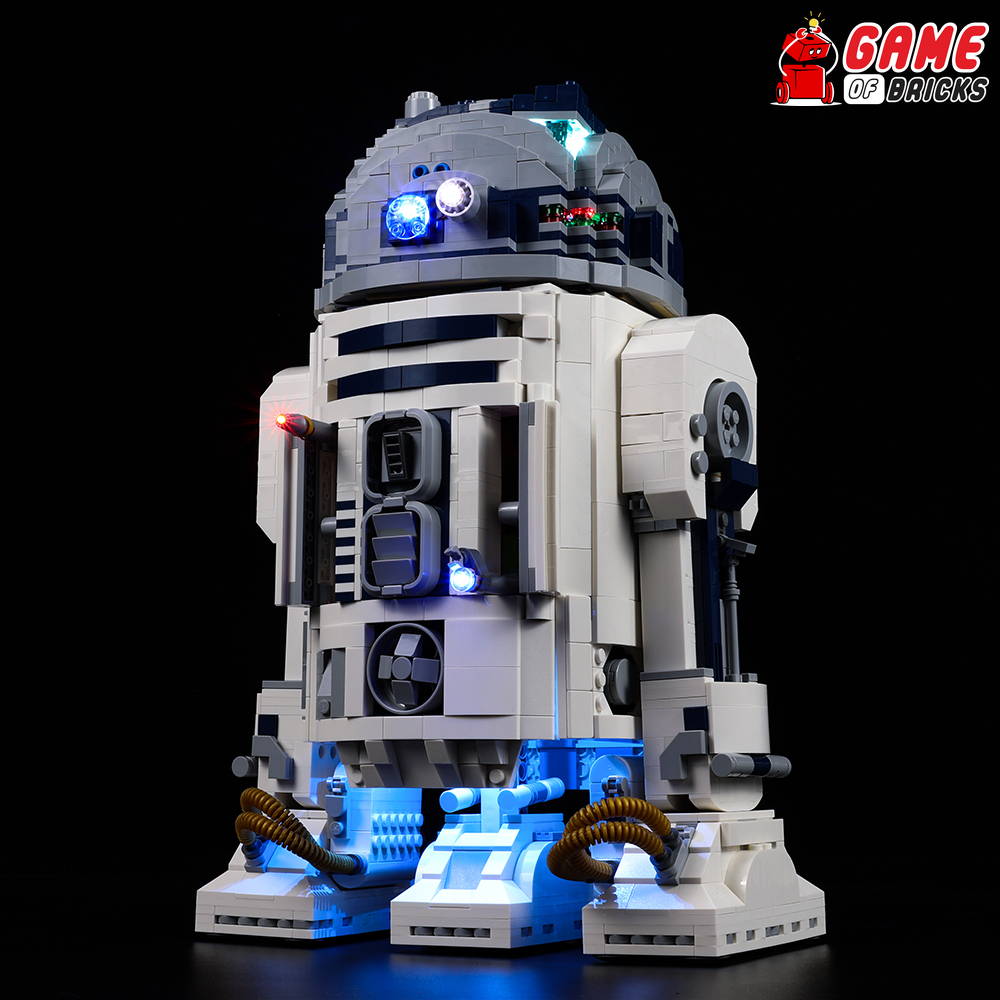 4. Pass the lights and wires properly.
This is also very important. A tip; all light and wires are to be passed through the inside of the set. So if you are done wiring and there are some wires sticking out of the set, you have done a poor job.
So ensure you follow the manual and when you're done you will see that you would have installed all the lights without it sticking out, leaving you with a nice clean job.
5. Test the lights.
It is now time for you to test the lights. This means you will have to turn on each of the installed lights and check if all of them are working properly.
If during your check you discover that a light bulb isn't working properly then you may need to check your installation to see whether you installed it properly.
So you see installing a Lego light kit isn't as hard as it sounds plus, once it's done you would literally see the R2D2 Lego Starwars set in another light, that shines from within.
Conclusion.
The Lego R2D2 set is an amazing set that should be really an addition to the collection of all Lego lovers out there. The set has a design that stays true to its original Starwars counterpart, with a very large build.
This set also pays a vet good attention to detail with very cool additional features that have not been seen in Lego sets until now. It also comes with a secret compartment which adds to an overall amazing building experience.
And to make this set even more amazing, it now comes with a Lego light feature that helps make the overall beauty of the set stand out in an even impressive illuminating work of art.
So if you decide to go for this set with the light kit feature I can assure you that your experience In building will be on like anything you've ever felt before.
---