Lego Sets to look forward to in 2022
Hello there. How is it going? Welcome to the new year. Oh my bad, a happy new year once again. Today we will be talking about the Lego sets we all should look forward to in this year 2022. Sit back and relax. 
Having many LEGO sets ranging from the LEGO City, Technic, Friends, Creator Experts, Brickhead, and so much more, there is something for every person, and there isn't an any better way of starting this New Year if not with the LEGO sets.
These are very helpful guides to all the fresh Lego sets to look forward to in 2022. This piece would assist you in navigating and making plans on how you would purchase them! And the majority of these sets will be going live on LEGO's site online some minutes after midnight, so should in case you will be staking in for the 10297 modular Boutique Hotel, you could get it ready for you in your time zone just before midnight.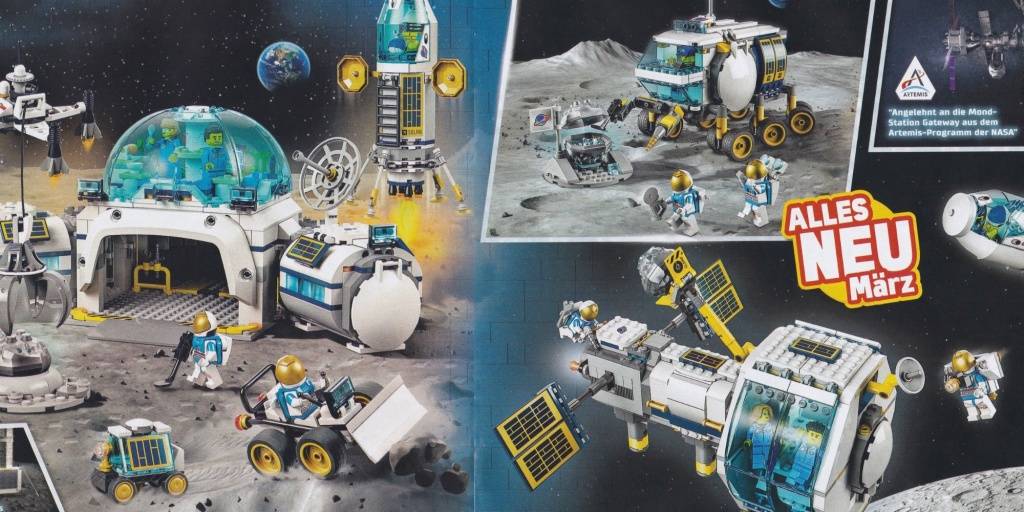 Questions have been coming up in the comment session about whether or not there will be gift sets accompanied by authentic sets following the January 2022 offer.
So far, nothing has been communicated, but it will be very surprising to say that LEGO does not have a GWP (gift with purchase) arranged for the January 2022 purchases. For instance, let us take the first month of 2021, where the crowded vintage car sold out immediately, almost as the LEGO fans rushed the new sets introduced in 2021.
So from past experiences, I believe we must have learned a little on the GWP, so we should keep an eye on the blogs for fresh updates on January 2022!
Did you know that the Lego Group has added a large brand new selection of LEGO sets, which should be released in 2022 through the Lego shop available on the internet? You might note that many of these Lego sets might not be available to purchase. But through this, some rumors have been going on about how soon you could get them this year, 2022. With this, you could add these Lego sets to your list of sets to get in the year 2022. Knowing the upcoming sets could help you budget and plan how you would spend and celebrate 2022. So take a look and enjoy.
List of upcoming Lego sets for the year 2022
1. The Lego 2022 Architecture Set
This Lego Architecture set (21057) is one of the latest ones checked from the LEGO Architecture Skyline series). You should enjoy the layout because it is tasteful. Then there are color schemes that are pleasing to the eyes. You could also notice easily that several images are available in the set, which is from Lego Architecture online through Lego shops.
2. LEGO City Sets
These Lego City sets are typically obtained from the Lego City Construction sets, the Lego City Fire or the Lego City Police. There are small vehicles which also have a very large hospital. There are also noteworthy little sets that include the 60326 LEGO City Picnic set. In that set, you could find a bunch of beautiful-looking squirrels. There are brand new schools too. But these schools are tiny. There are decent school buses. There are also sub-themes available for Lego City, which easily capture people's imagination. Let's not forget about the 60350 Lego City Lunar Research Base, accompanied by the Rocket Launch Center from the Lego City (60351). These brand new Lego sets can be easily found at online Lego shops. I will be mentioning some other LEGO City that will be released and their estimated regional prices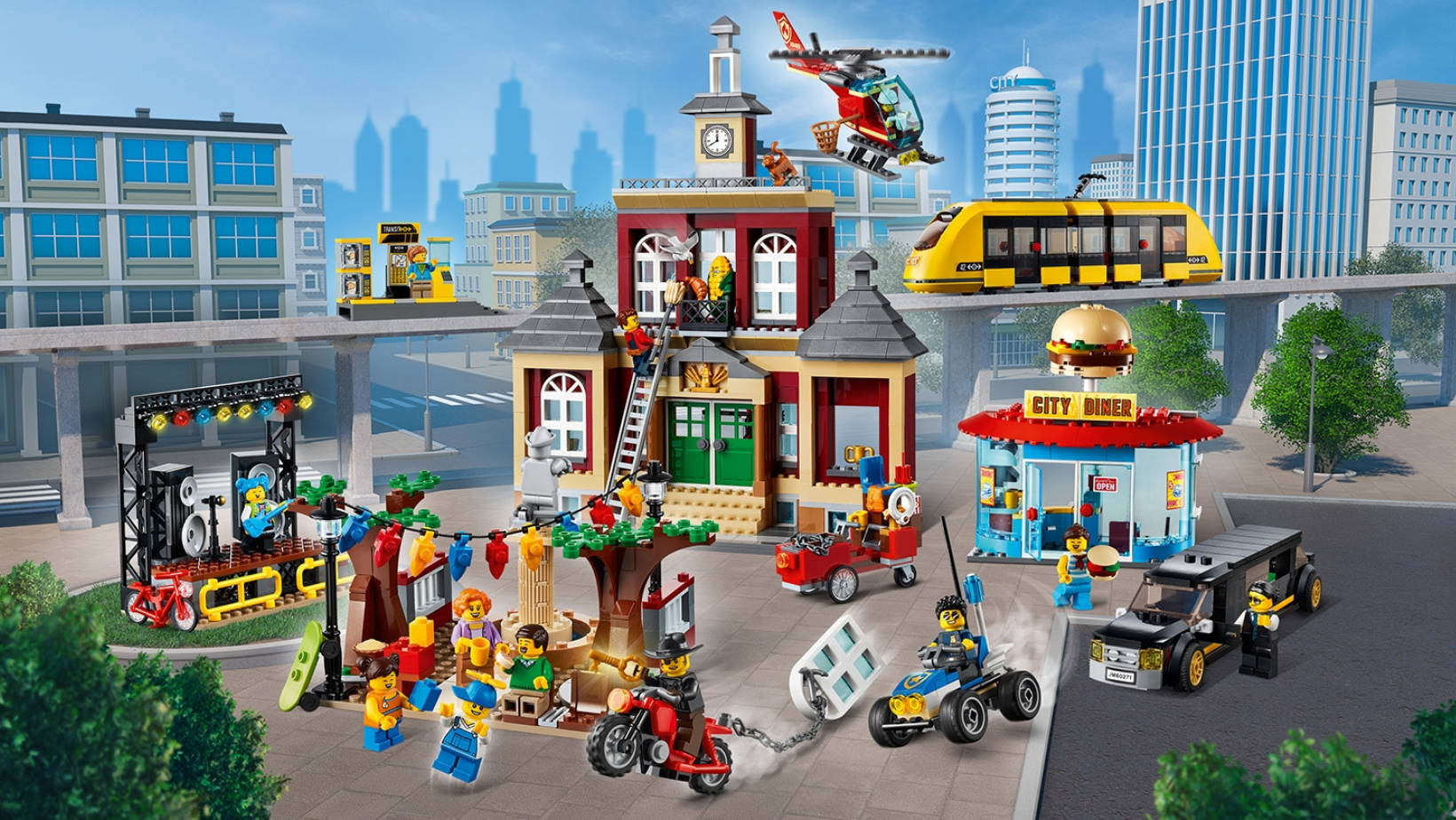 • 60351 Rocket Launch Center will be released at the rate of US$149.99 and in AU$229.99
• 60350 Lunar Research Base is going to be released at the rate of US$119.99 and in AU$159.99
• 60343 Rescue Helicopter Transport will be released at the rate of US$29.99 and in AU$44.99
• 60330 Hospital at the rate of US$119.99 and also in AU$159.99
• 60329 School Day at the rate of US$69.99 and also in AU$99.99
• 60328 Beach Lifeguard Station is going to be released at the rate of US$39.99 and in AU$49.99
• 60327 Horse Transporter at the rate of US$29.99 and in AU$44.99
• 60326 Picnic in the Park US$19.99 and also in AU$22.99
• 60325 Cement Mixer Truck US$19.99-AU$32.99
• 60324 Mobile Crane goes for US$39.99 and AU$59.99
• 60323 Stunt Plane will go for US$9.99 and AU$15.99
• 60321 Fire Brigade is going to go for US$99.99 and AU$159.99
• 60320 Fire Station will go for US$69.99 and AU$99.99
• 60319 Fire Rescue Police Chase is going for US$39.99 and AU$49.99
• 60318 Fire Helicopter could go for US$9.99 and AU$15.99
• 60317 Police Chase at the Bank can go for US$99.99 and AU$159.99
• 60316 Police Station could go for US$69.99 and AU$99.99
• 60315 Police Mobile Command Truck will go for US$49.99 and AU$59.99
• 60314 Ice Cream Truck Police Chase is going to go for the rate of US$39.99 and AU$49.99
• 60312 Police Car could go for the rate of US$9.99 and also in AU$15.99
3. LEGO Creator Sets
This is the 31129 Lego set which has a three in one Majestic tiger. It is also probably a very impressive Lego set with built-in brick animals. It is also really majestic. The Lego set could be built and changed into a red panda or a koi like the one available in the last Air bender cartoon animation avatar. There are other truly interesting sets, including the Lego new York Postcard (40519). There's also the 40520 Lego Beijing postcard. These amazing LEGO sets look a lot like the Architecture Lego sets. But one of the only differences someone could notice between these sets and the Lego architecture sets is that this Lego set has a background included in the set. But the architecture set does not have a background. You could easily check out some of them through the Lego creator section and the Lego shop online through the internet.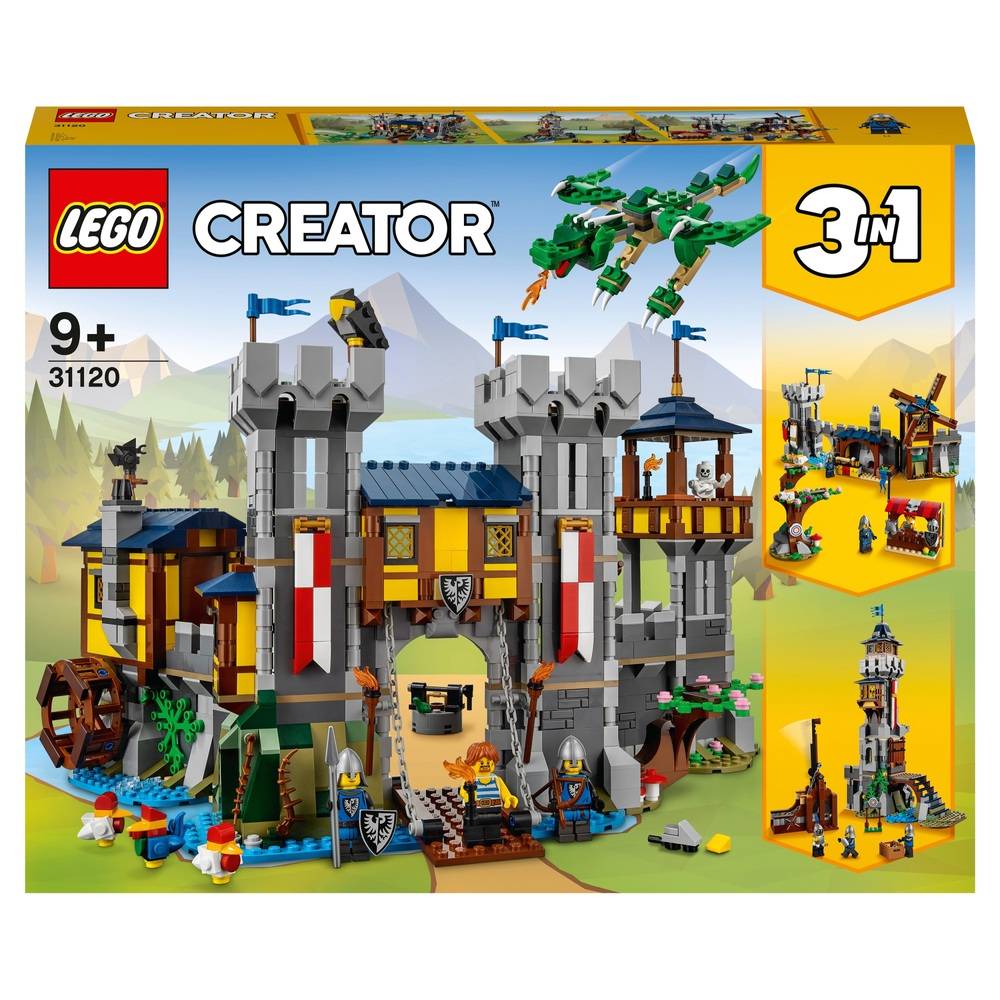 4. Chinese Lego New Year Sets
Some of these sets have been talked about already.
2022 LEGO CHINESE NEW YEAR SETS: We talked about these sets already, but it's worth repeating that the two new LEGO Chinese New Year sets are the #80108 LEGO Lunar New Year Traditions #80109 Lunar New Year Ice Festival. You can find them in the seasonal items section of the Online LEGO Shop.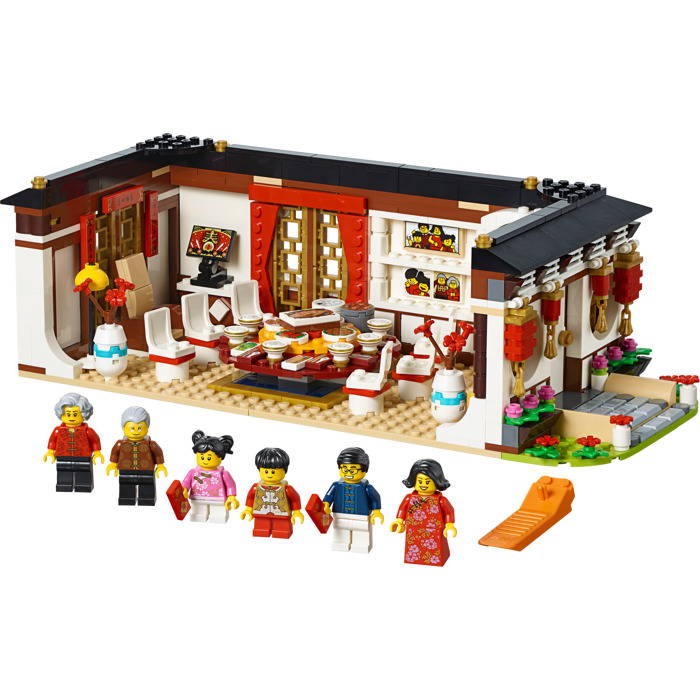 5. Disney Lego Sets
The 2022 Disney sets of Lego begin with a few January selections where a couple of sets were gotten from Frozen, together with mini-dolls that are wearing new pieces of interesting skirts. Just like the pieces of skirts used in #43203 Disney Aurora Lego, Tiana's Enchanted combo creation sets, and Merida. There is also a combo set of #43108 Disney Jasmine Lego and Adventure of Mulan with a beautiful tiger which can also be found in the Disney section of the LEGO online shop.
We do also expect the following Disney sets.
• 43208 Jasmine and Mulan's Adventure
• 43198 Anna's Castle Courtyard
• 43199 Elsa's Castle Courtyard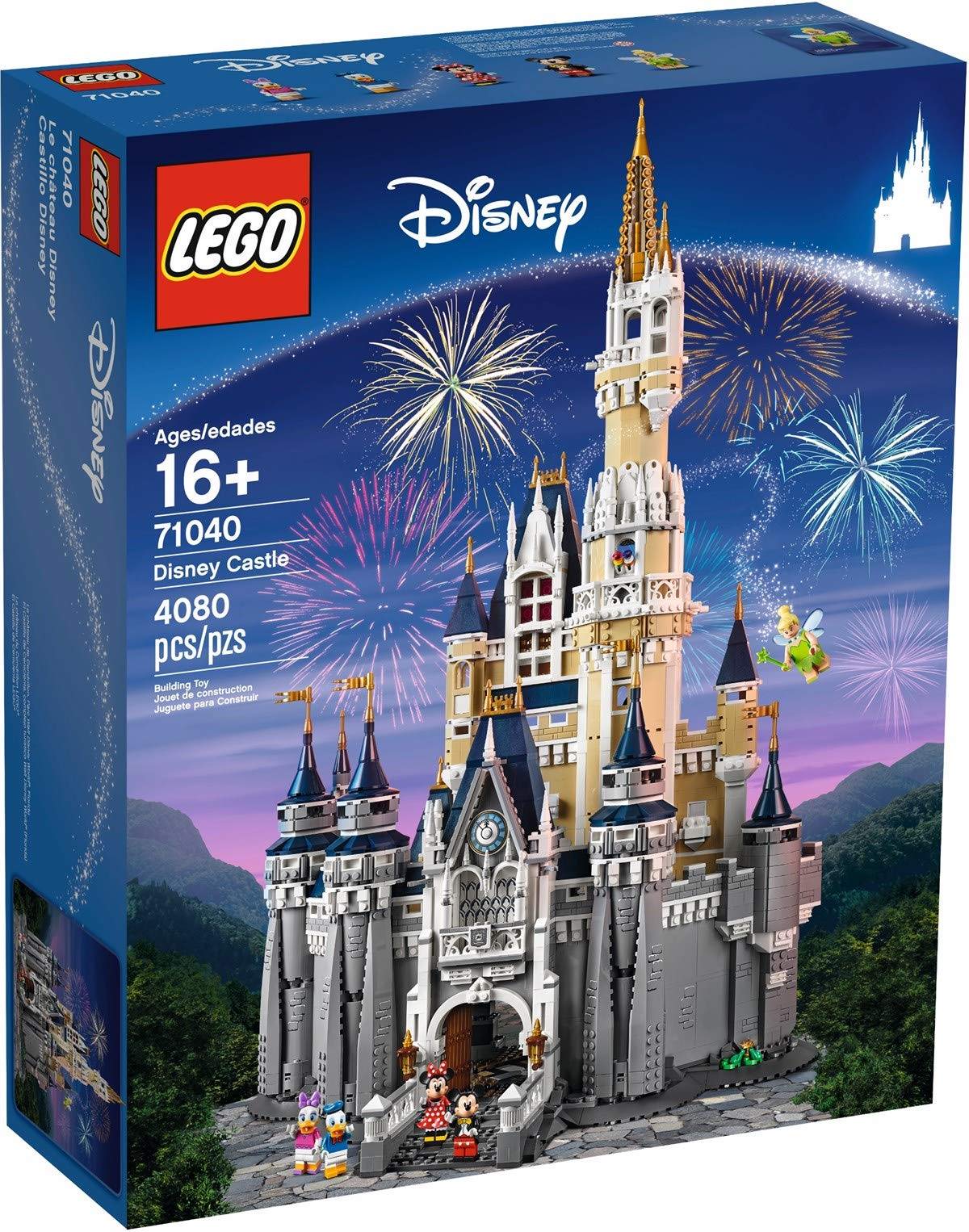 6. Sets of Lego Dots of 2022
The continuation Lego Dots comes with a set of fresh bracelets, a little extra packet of DOTS, bag tag and bracelets combinations, and finally, a holder for the pen. Once you look at these sets, you will know that they were beautifully sourced from small tiles of LEGO in some certain pretty colors, unique shapes in their way, and you will also notice that their elements were printed nicely. To purchase this, you can log into the online section of the LEGO shop.
The LEGO to be expected are mentioned below;
• 41948 Cute Banana Pen Holder
• 41944 Candy Kitty Bracelet & Bag Tag
• 41945 Neon Tiger Bracelet & Bag Tag
• 41943 Gamer Bracelet with Charms
• 41942 Into the Deep Bracelets with Charms
• 41946 Extra Dots Series 6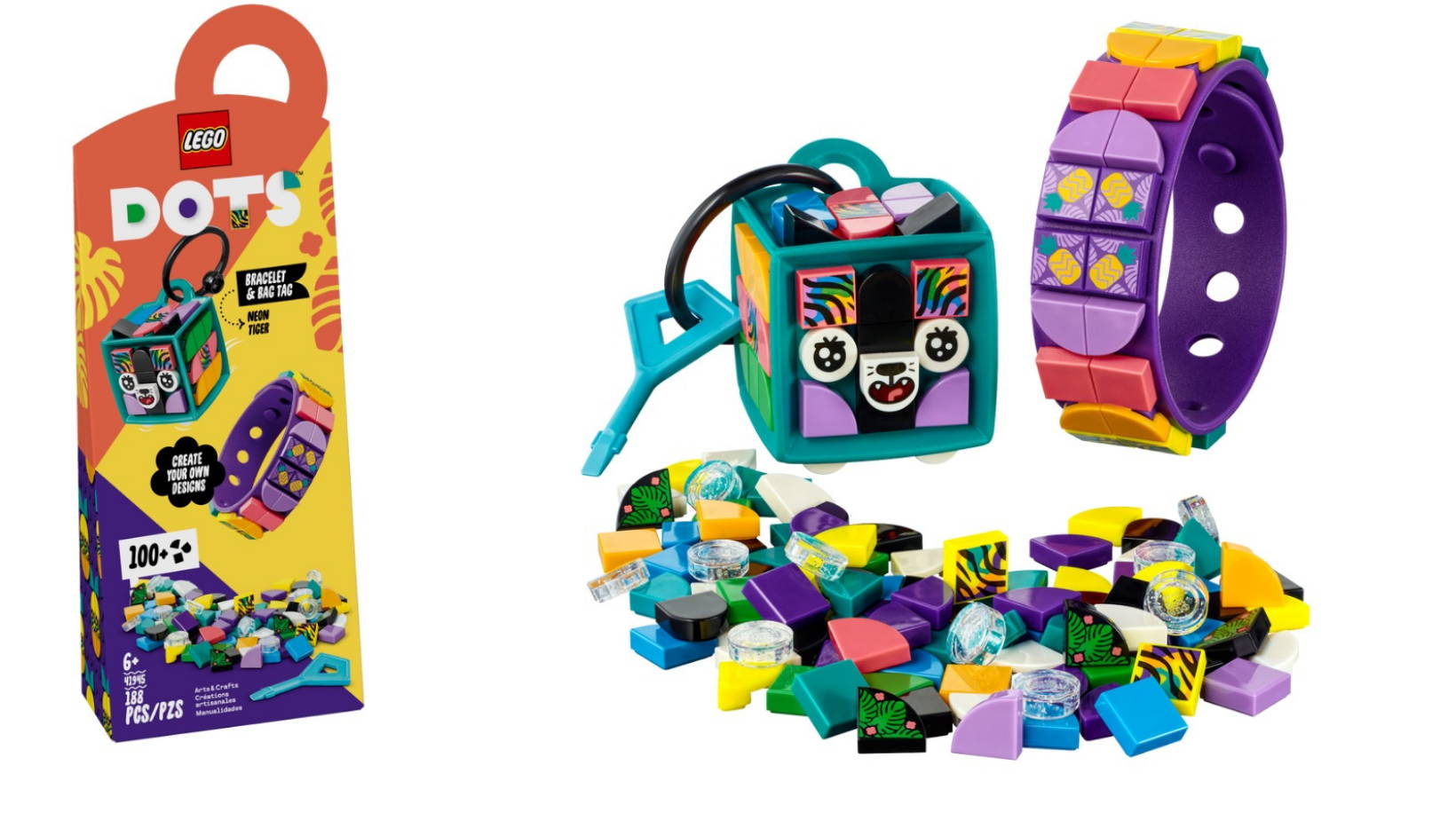 7. Friends Sets of Lego
The LEGO Friends Sets are going to be very amazing this coming year! Take a glance at the #41702 LEGO Canal Houseboat of Friends, the #41704 LEGO building of Friends Main Street, and the #41703 LEGO Friends Tree House Friendship! Other sets can be severally found in the section of the LEGO friends when you check out the LEGO Online shop.
 Some other friends set to expect are mentioned below:
• 41701 Street Food Market
• 41700 Beach Glamping
• 41707 Tree-Planting Vehicle
• 41695 Pet Clinic
• 41697 Turtle Protection Vehicle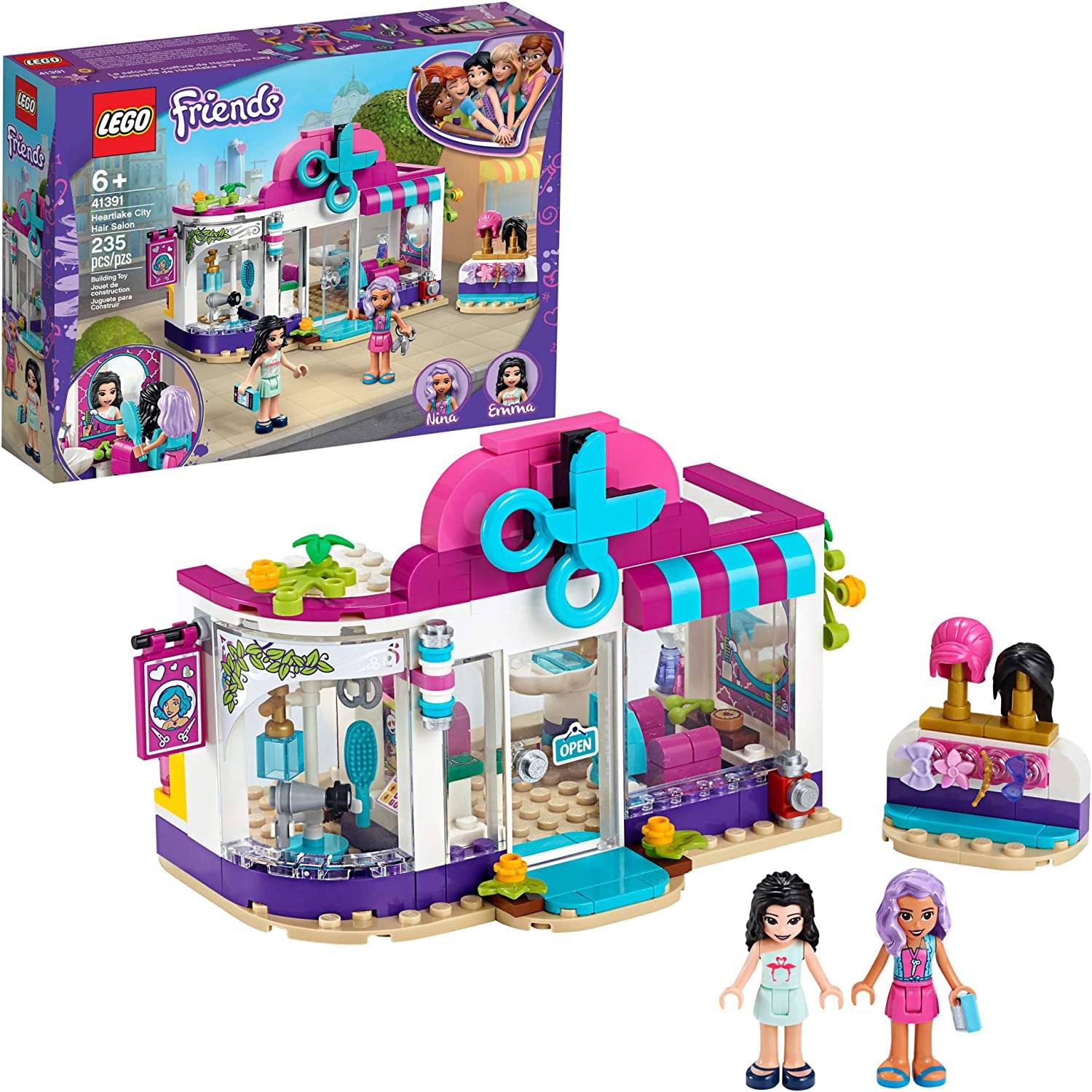 8. LEGO SETS OF HARRY POTTER
The 2022 sets of LEGO Harry Potter collections: The only revealed one is the #76399 LEGO Magical Truck of Harry Potter among the whole Harry potter sets. The magical trunk consists of many characters and scenes that are customizable. There are expectations on the popularity of this collection to be very high because just from the introduction of the sets, there have been bookings from different parts of the world on the set. These sets are now available in the LEGO Online Shop on the LEGO section of Harry Potter.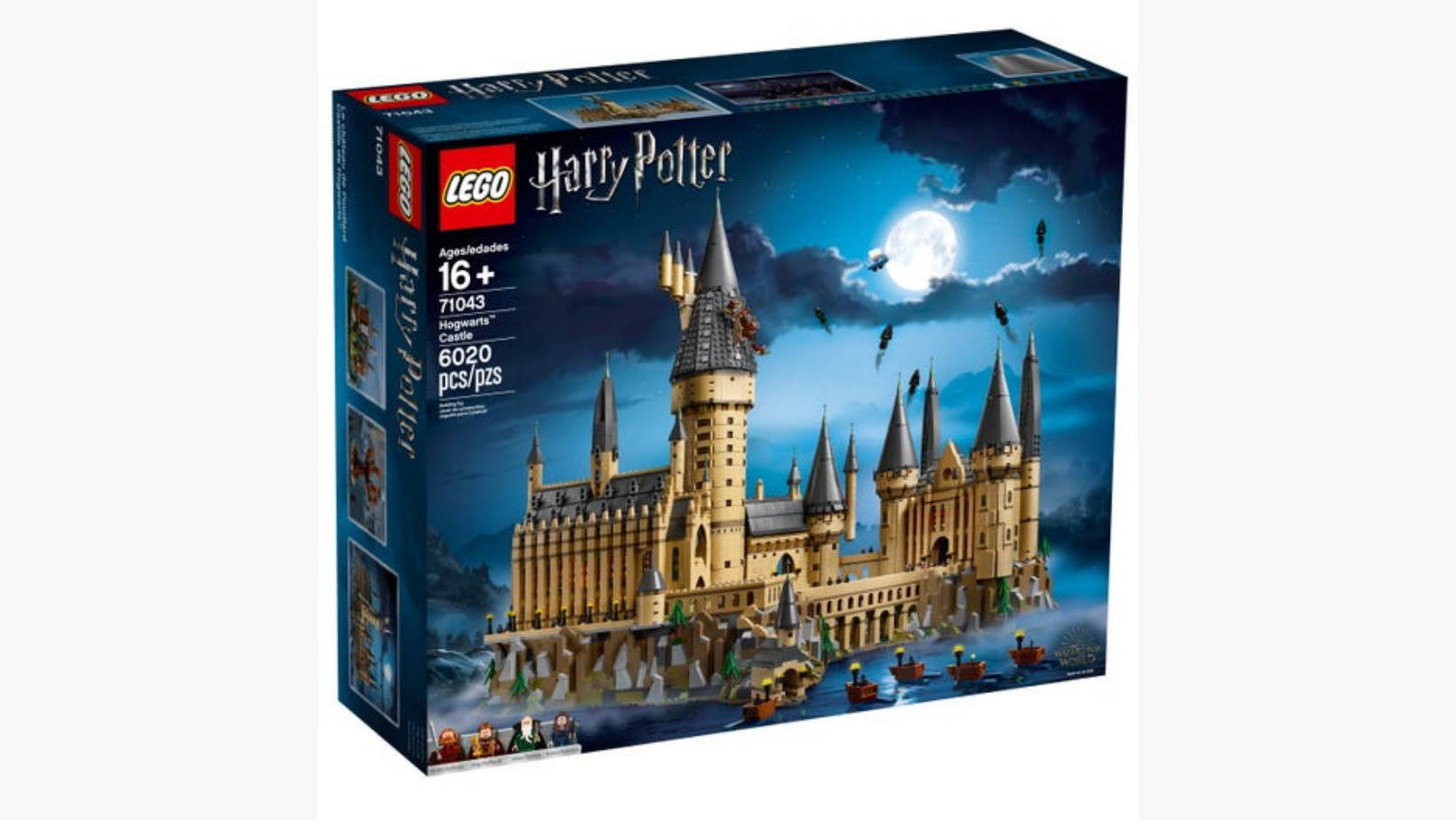 9. THE 2022 MARVEL SUPER HEROES COLLECTIONS IN LEGO
Some parts of the LEGO DC for 2022 Super Heroes Collection of Batman got released earlier, and they could be obtained whenever you feel it is convenient. Several new sets will be coming in from the LEGO Marvel aspect of the Super Heroes line. Although the most interesting or the one you will be amazed by is the big #76206 Iron Mans' Figure of LEGO, located in the Super Heroes of Marvel section of the LEGO Shop Online.
10. 2022 LEGO SETS of MINECRAFT
The complete wave of the sets of LEGO Minecraft will be coming up next year, which includes the popular #21177 Creeper Ambush of the Minecraft LEGO, #21178 Fox Lodge of the Minecraft LEGO, #21179 Mushroom House of the Minecraft LEGO, the #21180 Guardian Battle of the LEGO Minecraft, #21181 Training Grounds of the LEGO Minecraft. They are all explained in detail in the LEGO Minecraft section on the LEGO Shop Online.
11. Minifigure Collectibles of LEGO
 The 22nd sets of the collectibles of LEGO minifigures consist of features like a Chili Girl, Robot Inventor, a Bard, a wheelchair Racer, an Acorn Boy, an Alien, a Raccoon Girl, a warrior of Ice, an Ornithologist, a Girl having Foal, a skater of Ice. These collections are very nice, with a lot of character varieties. These items are available online on the Minifigure section of LEGO.
12. LEGO SETS of MONKEY KID
Just as we have already discussed on the LEGO sets of Monkie Kid this weekend that just passed, in summary, a whole lot of interesting sets will be becoming, which includes a set of vehicle customization, some space sets, and lastly, the amazing #80036 Monkie Kid LEGO of the City of Lantern. They can be purchased on the LEGO section of the Monkie Kid from the LEGO Shop Online.
13. 2022 LEGO SETS of NINJAGO
The Ninjago LEGO has gotten a fresh sub-themed known as the Ninjago Core of LEGO. The properties in this set are mostly suitable for younger aspirants of builders with the simplest techniques for building. Also, several bigger sets were gotten, such as the #71766 Ninjago Legendary Dragon of Lloyd's of LEGO and the #71767 Ninjago Ninja Temple for Dojo o LEGO. The sets mentioned above are available for purchase in the Ninjago section of LEGO on the LEGO online shop.
Some other Ninjago to expect in 2022 are;
• 71765 Ultra Mech Combo
• 71763 Lloyds EVO Race Car
• 71762 Kai's Dragon Fire EVO
• 71761 Zane's Mech Power Up EVO
• 71760 Jays Dragon Thunder EVO
• 71757 Lloyds Mech Ninja
• 71776 Nya and Jay's Race Car EVO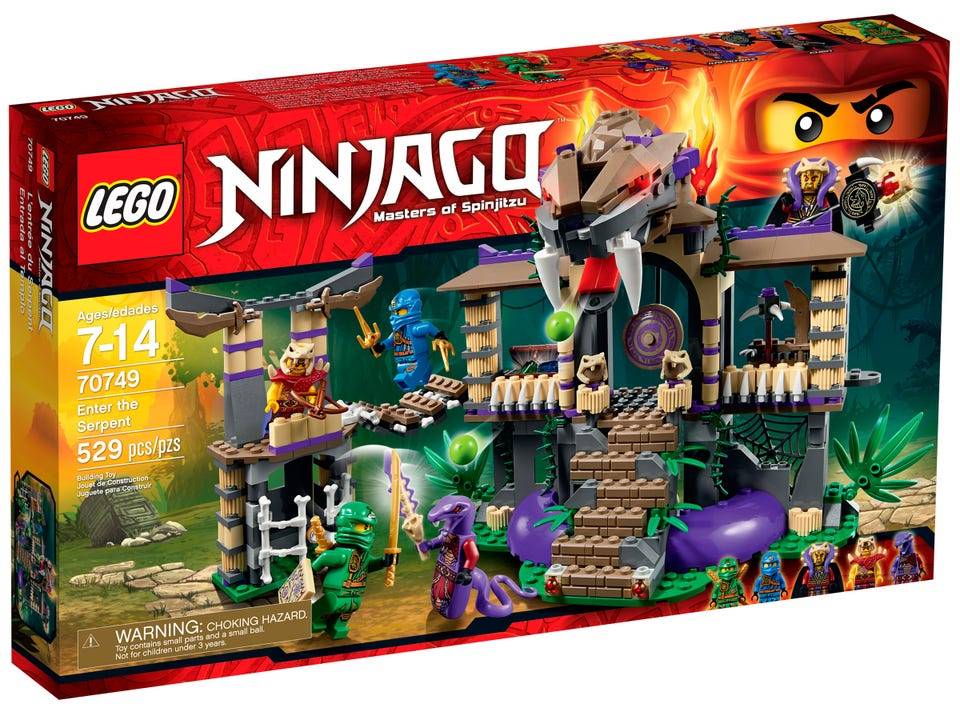 14. 2022 SUPER MARIO of LEGO SETS
The Super Mario Sets of LEGO fans will be getting a more expanded set, the biggest of which is #71401 Super Mario Haunt-and-seek Mansion of Luigi. With the inclusion of some new character pack series. These can be obtained in the Super Mario LEGO section located in the LEGO Shop Online. We are to be expecting the following LEGO Super Mario Sets too.
• 71397 Lab and Poltergust Expansion Set
• 71399 Entryway Expansion Set
• 71400 Big Urchin Beach Ride Expansion Set
• 71398 Dorrie's Beachfront Expansion Set
15. The 2022 Technic LEGO sets
This coming year we will be getting a total of four (4) Racer of Technic Pull-Back of LEGO; the #42134 Technic Jam Monster Megalodon, #42135 Technic EL Toro Jam Monster Loco, #42137 Technic Electric Porsche 99x, and finally the #42138 Technic Shelby Cobra Ford of LEGO which also consists of s little motorcycle that has two options of building. All these new sets are found in the Technic section of the LEGO shop online.
From Technic LEGO sets, we are to expect these other sets below also:
• 42132 Motorcycle
• 42130 Technic BMW M 1000 RR

16. LEGO 2022 Wall Calendar
Our fans will enjoy this year of LEGO discovery of the everyday life playfulness and inspirations with the LEGO 2022 vibrant wall calendar, which captures the boundless creativeness of the brand of LEGO. This calendar tends to recreate the everyday scenes and objects that use LEGO bricks, transforming the handful of bricks into minty tubes of toothpaste, bacon, egg, lush houseplants, and many more. A self-purchased or thoughtful gift for fans of LEGO and lovers of art alike, this calendar wall reimagines the sparks of joy and mundane all year long. The 2022 packed calendar wall with the brick art of LEGO, a very colorful calendar, features some images of one's everyday scenes, and also objects are to be recreated in the style of LEGO. It could also serve as a Gift for LEGO fans whose age ranges from (6) six and above that is those that can use a calendar, you can gift yourself or give it to other LEGO fans who are art lovers and also design connoisseurs. It is also perfect for hanging at the office or home as it has 24 pages with a measurement of over 11.5 inches (30 cm) long and 12 inches wide (30 cm).
17. LEGO Sonic Sets
Different people have said many different things about the types of Lego Sonic Sets released in the year 2022. So I will advise you to keep watch as January is just four (4) days left for LEGO to announce what they will be releasing.
Quick question, what is on your 2022 January shopping list? I will love to know the sets you are thinking of purchasing in the comment section below!
There will be an announcement that will be surprising on the 1st January of 2022, which includes the LEGO Sonic Ideas, the Hedgehog sets! View more pictures and my initial impressions on the announcement post.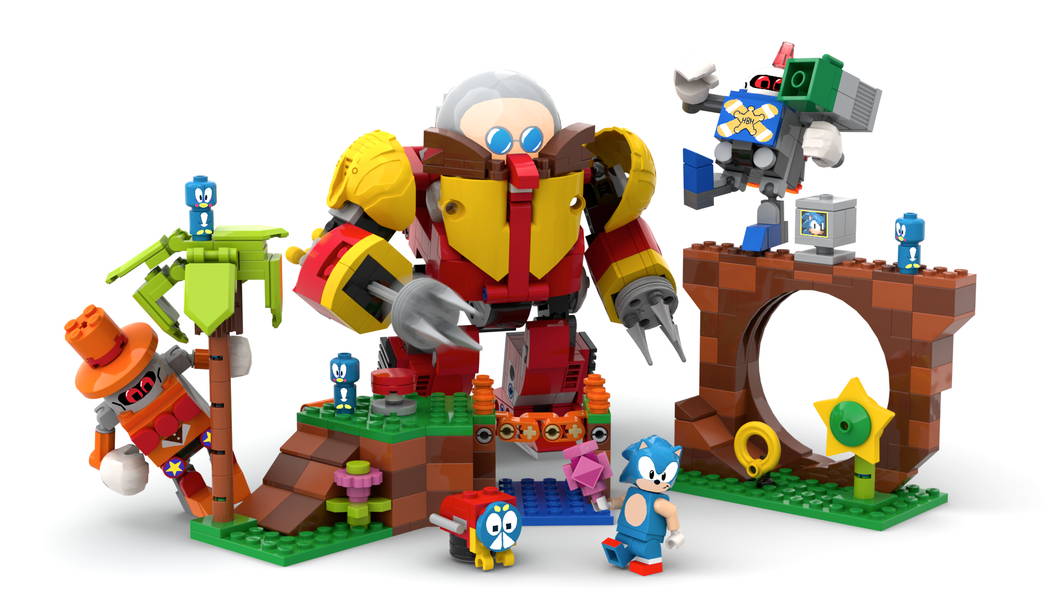 18. 10297 Hotel Boutiques – US$199.99 |£179.99| |AU$3199.99|
It is almost a usual thing to start the year with a new Modular Building of LEGO, and the 2022's Modular Building, as we all know, is the 10297 Boutique Hotel which would be available publicly for purchase at the stroke of midnight of the first (1) of January 2022.
It is uniquely a fantabulous design that celebrates the (15) fifteen years of Modular constructions, and it has a unique architecture and innovative designs and colors.
I need more time for my reviews to be complete, I somewhat got sidetracked by the holidays, but I will publish the reviews before the launching!
Bowties are worn to express oneself in terms of creativity. This is why if you look hard enough, you will see different styles and designs. If your dad is an ardent LEGO fan, you can just make an amazing LEGO bowtie for him. Mind you, if he is a LEGO lover, he will love to try it on.

19. LEGO Technics
For LEGO Superbike and Technic fans, one will anticipate the 42130 BMW Technic M 1000 RR that will be released on the 1st January of 2022 on LEGO.com exclusively ahead of the whole world release in 2022 March.
I am not much of a big fan of Technic, but if you want to view the BMW M RR 1000 in detail, I will advise you to check out an awesome review carried out by a friend of mine on the RacingBrick blog.
Lunar LEGO New Year Releases of January 2022
Depending on your location in this world, some part of the new 2022 Lunar New Year LEGO sets might have been released already!
Take a glance at my reviews of the Traditions of the 80108 Chinese New Year to see what I think of the collection, and you should also anticipate my review on the 80108 Ice Festival of Chinese New Year very soon!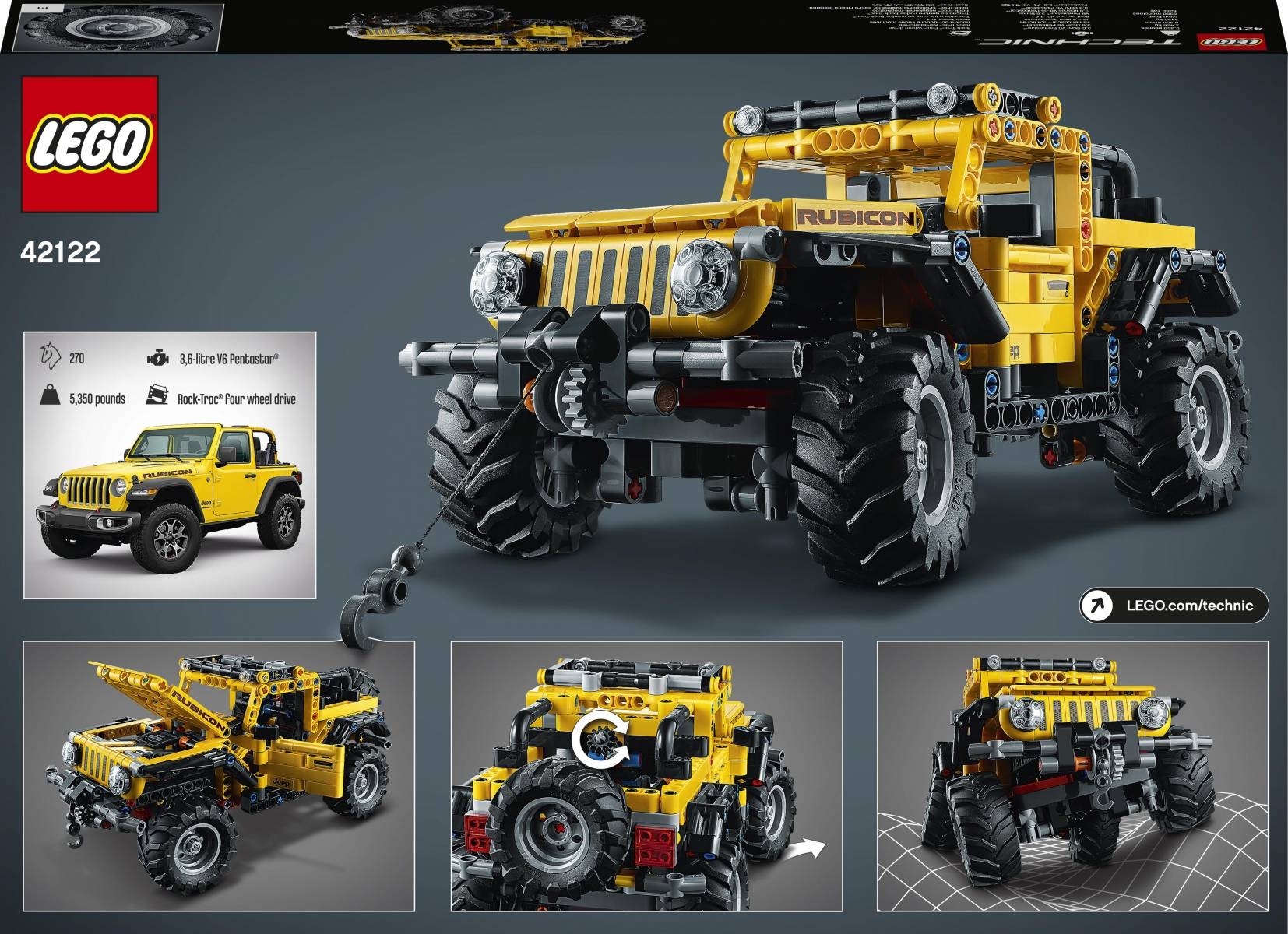 20. Star Wars LEGO Releases of January 2022
The fans of Star Wars should anticipate the Hoth-themed collections in January of 2022, which comes with the long-awaited AT-AT Hoth sets, in collaboration with the return of the Battle Packs, which will be perfect; for AT-AT UCS!
That aside, for the fanbase of The Mandalorian, there is a new Crest Razor Microfighter, and it is the most affordable approach in obtaining Djarin Din Minifigure.
Lastly, there is the 150th Brickheadz – Ahsoka Tano of LEGO!
21. 3 in 1 Creator of LEGO Releases in January 2022
There are very few waves of creator sets for January 2022, consisting of the most anticipated: the Majestic Tiger of LEGO – Yeah, right! The exact one with an anatomically corrected anus.
As we all should know, Orifices of Tiger is the fantabulous 3in1 creator set among the most popular LEDO sets to be designed for such a great price. Some perfect were made for those looking forward to celebrating the Tiger Year!
Some other German Catalog Sets for 2022: LEGO City
We noticed greater anticipating the LEGO Harry Potter for the subsequent year. What other different pleasant LEGO units exist, we can assume, in keeping up with the German-language LEGO Early-2022 Catalog? Plenty of our regular LEGO information assets has pored over scans of that catalog. Here we've got a contribution from the Brickset, and it's for the LEGO City line. These predicted units for subsequent years don't reside a good deal on cityscapes. Nonetheless, they hold a sub-collection for area exploration visible in different City units. In a manner, they verify a few City Space rumors we took care of the last month, but not all.
These sets for LEGO city feel like a foreshadowing for the Artemis program of NASA in a renewed lunar mission way. We all know that NASA and LEGO have been pretty tight regarding cross-promotions. The former Development of LEGO STEAM Education exploration series on it, "Create to Launch." The new arrivals obtained from the catalog did not confirm the alleged inclusions for "Create to Launch" characters.
We are still looking forward to releasing these items in mid-2022.
(60348) Moon Rover 275 available pieces |3minifigures| $33.81
(60349) Space Station for Lunar, having 500 pieces |5 minifigures| at the rate of $67.63
Just as it has always been, the price tags are in $, which were directly converted from Euro pricing of LEGO sets obtained from the catalog directly.
Dear Fans of LEGO! As stated by an Instagram User, the Brick Clicker, we should expect more LEGO sets of Stranger Things in 2022. "Which is just the beginning, as he lamented…" recalling our Post that was made on the 8th May of 2021, LEGO has already teased a recreation of a scene from the movie's trailer on social media. The most interesting part was LEGO's reply when someone commented asking for updates, which was stated as "Stay tuned…" the user later claimed that we would be seeing a double-packed Brickheadz also set Demogorgon Keychain.
As it has always been, until LEGO officially confirms this news, the information will be treated as a rumor only. As we are hopefully getting to see something soon, I just have a feeling like we have "stay tuned" for a long while now!

Other List of LEGO sets to be Released in 2022
Hi LEGO Fans!! Hi ho, It's Kermit the Frog here! Promobricks.de announced the Muppet lineup Minifigure, released by May of 2022! And below is the list of items that will be included.
• Miss Piggy
• The frog Kermit
• Waldorf
• Statler
• Danish Chef
• Fozzie Bear
• Professor Dr. Bunsen Honeydew (honeydew burner bunsen)
• Janice
• The Dog Rowlf (Rowlf)
• Animal
• And finally Gonzo
GoldenNinka3000, who is a Youtuber, takes us through the details known and also shares his view:
Just2good, who is also a Youtuber, discussed the characters listed and also the ones that are missing from the list:
You need to even listen to the Brick Central, who is also YouTuber, gets to say;
Hi, LEGO Fans! We thank the promobricks.de for supplying us with the rumored list of the LEGO sets of Star Wars, which will be released in the first quarter of 2022. This information shouldn't be taken seriously until it's been confirmed officially by LEGO.
In January 2022
• Star Wars of LEGO 75320 Battle Pack of Hoth |105 Pieces| £19.99
• Star Wars of LEGO 75321 Razor Microfighter Crest |98 pieces| £9.99
• Star Wars of LEGO 75322 AT-ST Hoth |586 pieces| £49.99
Then in March 2022, we should be expecting the following
• Star Wars of LEGO 75324 Battle Pack of Dark Trooper releasing 166 pieces with the price tag of 29.99 Euros
• Star Wars of LEGO 75326 Palace of Boba Fett's releasing 732 pieces with the price tag at 99.99 Euros each
• Star Wars of LEGO 75327 Helmet of Luke Skywalkers over 676 pieces will be released at the rate of 59.99 Euros each.
• Star Wars of LEGO 75328 The Helmet of the Mandalorian releasing over 584 pieces at the rate of 59.99 Euros each
In May of 2022
• Star Wars of LEGO 75329 Trench Run 18+ 666 pieces will be released having a rate of 59.99 Euros each.
• Star Wars of LEGO 75330 Dagobah Training 18+, 1002 pieces will be released at the rate of 79.99 Euros.
• Star Wars of LEGO 75341, the UCS Landspeeder of Luke the Pieces to be released, will be discussed later. Their rate is 199.99 Euros each.
In June 2022
Star Wars of LEGO 75325 the sets of Books of Boba Fett the number of pieces are to be broadcast later Pieces at the rate of 69.99 Euros each.
Hi Guys!!! Thanks to the internet for supplying us with the rumored list of Technic sets of LEGO from January 2022 to March 2022. Our fingers are now crossed until LEGO confirms this list; there is a lot of stuff going to be released, so we should be looking forward to them! Do not take this information seriously until then.
In January of 2022
• Technic 42127 LEGO, The Batman Batmobile, about 1360 pieces, will be released at the rate of 99.99 Euros each (Releasing November 1, 2021, in the USA)
• Lego Technic 42132 Chopper around 163 pieces will be released at the rate of 9.99 Euros each.
• Lego Technic 42134 Monster Megalodon Jam, 260 pieces will be released at the rate of 19.99 Euros each.
• Lego Technic 42135 Monster Jam El Toro Loco, 247 pieces will be released at the rate of 19.99 Euros each.
• Lego Technic 42136 John Deere TBC – Pieces TBC – 29.99 Euros
• Lego Technic 42137 Formula E Porsche 9X Electric, 422 pieces will be released at the rate of 49.99 Euros each
• Lego Technic 42138 Ford Shelby Mustang GT500, 544 pieces will be released at the rate of 49.99 Euros each
In March 2022;
• Lego Technic 42130 BMW M1000 K66 RR 1922 pieces will be released at the rate of 199.99 Euros each.
• Lego Technic 42133 Telehandler, 143 pieces will be released at the rate of 9.99 Euros each.
• Lego Technic 42139 ATV 764 pieces are expected to be released at the rate of 74.99 Euros each.
• Lego Technic 42140 App Controlled Transformation Vehicle roughly 722 pieces will be released at the rate of 129.99 Euros.
• Lego Technic 42141 Formula 1 Racing Car, 1431 pieces will be released at the rate of 179.99 Euros.
Happy LEGO Construction!
Hi guys!! These rumors excite me, just as I have not gotten any of the sets that I dislike so far in Botanical Collection of LEGO. My thumb up was hoping for the collection to continue growing, and should in case the rumors heard turned out to be true, we will be seeing the orchid mix next year! Just as the Instagram user is known as Brick_Clicker report. Surely, until LEGO confirms this information, we will keep considering it a rumor until LEGO states otherwise about the information.
The main reason an Orchidaceae (or orchid) will work smoothly with these collections is the distinct appearances offered by the flowering plants. Similar to Birds paradise and the Bonsai Tree, this LEGO construction could be easily recognized in its true form. I have taken care of many orchids as the years passed, and I can boldly say that the most common petal color could be a light purple or white, which consists of a color that has not been introduced to the Botanical collection yet.
According to brick_clicker, a popular user of Instagram, the newly added seats will be sold at USD 50. This will make it fall in line with Flower Bouquet of LEGO and the Bonsai Tree of LEGO 10281, making the Birds of Paradise of LEGO 10289 the expensive set in the whole collection be going for USD 100. And again we are going to be treating this piece of information as a rumor until it is confirmed officially by LEGO
List of Lego Sets with Higher Value in 2022
1. Ewok Village
Given the fact that the mega-franchise of Star Wars seems to be taking over the world, it is perhaps no wonder that (3) three out of the (5) five sets mentioned on this list are all related in some way to the sci-fi film series (Star Wars). First of all, one set of the Star Wars set that will increase in value is the treetop residence of the Ewoks, just as seen in Episode VI, namely 'The Return of the Jedi.' If you got to pick one of these off the shelf in 2013 when it was originally released, it could have set you back to around €200. Currently, you could be holding onto a set worth €350. That's certainly worth an Ewok celebration!
2. Café Corner
This set got released in 2007. This set depicts a three-story building that consists of a hotel and a café located which can be found at the side of a street scene that is known to be extremely busy. At the time of issuance, it must have cost you about €100. Although one Café Corner initially got sold at our auctions for €1,400! This is worth more than a few cups of coffee, as we know.
3. Cloud City and the Printed Boba Fett
One of the most expensive and desired minifigures in the LEGO universe is the Star Wars bounty hunter Boba Fett, first released in 2003 in the Cloud City (10123) sets. As a Minifigure, it is truly unique because of the design printed on his legs and arms. It is known to be priced at about two hundred pounds. These days, there are collectibles, which mean that these versions might become known to be one of the most hunted bounty hunters found all across the Lego universe.
4. Original Star Wars Millennium Falcon
For all-star wars fans who would truly want to enjoy and celebrate the great way they love Lego, these collectibles are supreme pieces of merchandise they could make use of. In 2017, the Lego Group completely released a brand new version from their Ultimate Collector Series. But around that time, nothing beat the first original set, which the Ultimate Collector released. The hope is that as the year 2022 unfolds, it could get sold for an impressive amount or with a very authentic price tag of less than €450.
5. New Saturn 5
The Apollo Saturn five is a classic everyone knows, a Lego fan. It was released officially in the middle of the year 2017. But these days, these pieces have all been expected to increase in the year 2022 because of a dose in its price. This LEGO piece is a replica of NASA's real-life exact rocket ship. It is also a very cool piece of kit. Ensure you check out this space to know what the ship would be sold in the year 2020. With matters related to this Lego set, the sky is only the starting point, you know.
Here are some other sets we all should expect in the middle of the year 2022
The Lego Group Plans to Begin Rolling Out Paper Bags in the Year 2022
The LEGO Group told us that it had completed a 'successful trial' of the new paper bags it will be introducing and will begin including them in all the sets from the year 2022. The sustainability of this initiative is to replace the single used plastic bag in the packaging set of LEGO that was first released in September of the year 2020. Still, apart from a handful of paper bags that briefly popped up on eBay.com, we have heard very little about it ever since. That doesn't mean it has not been taking place; according to the Group LEGO's Financial Statement of result for the first quarter of 2021, it is now satisfied with all of the results, and they all plan to begin rolling out some paper bags from the starting point of the year 2022.
It has been among the LEGO Group's wider ambition to make all of its packaging sustainable by 2025, a target that it is very confident of meeting, specifically using the paper bags and keeping them inside their boxes. They have all gotten a reduced size by around fourteen percent. "We have received many letters from children obtained from the Lego space. They have asked the Lego group to eliminate all forms of packaging which is done using plastics. News from Christiansen Niels, the Lego Group's CEO, stated at the end of 2021 that "We have been exploring alternatives for some time now and we have reached a conclusion about ideas and how passionate kids were which helped us change our minds and to start updating the changes." The new bags are the sustainable source, certified by the Forest Stewardship Council, and fully recyclable (compared to the current single used plastic bags that are only recyclable in certain world areas). The LEGO Group is also trying to develop its first sustainable bricks, with a prototype made from plastic bottles unveiled earlier this year.
Also announced earlier and focusing on sustainability, LEGO Classic Baseplates will also change to the new paper packaging. That is now the only thing changing; their product numbers are also being updated. So should in case you come across them online as being discontinued, please don't panic, for they were simply moved. The LEGO Classic Baseplates will be the same as before. It is simply the packaging that will change, which should happen in March 2022.
These changes are as follows:
• Blue Baseplate 10714 to 11025
• Gray Baseplate 10701 to 11024
• Green Baseplate 10700 to 11023
• White Baseplate 11010 to 11026
From January till the end of 2022, we would all generally notice a lot of the LEGO Group's products having a label with the words retiring soon branded on it. Or you could notice a local retailer stating that it would be a little difficult for certain types of products to be ordered. When you see these, do not be alarmed, just stay calm and know that there are many ways you could always get your Lego sets.
2022 is here already, and now you should know that baseplate would change from the present plastic packaging they have to other forms of packaging that would become a lot more sustainable. Apart from packaging, there would be no extra charges to these Lego base plates. You would still get the same colors and the exact sizes you prefer. Some of these new packagings can be noticed from around the 1st of March 2022.
Conclusion
This sums up all the sets we have details about at this point, but I am very sure there are more that will be released in some weeks' time. Having mentioned all the recently released, what do you think about them? Which of the sets will you be anticipating the most? Which of the sets have you added, or will you be adding to your wish list?
The main objective of this Lego piece is to explain and talk about the Lego sets we should look forward to in the year 2022. To also know and understand which of your Lego sets you could easily get deals on. There are a lot of Lego sets that are not here. You should easily add it to your wishlist for I am sure you will not regret buying any as they will be coming with a lot of features. Make sure you tell your friends too.
---