Feel like a hero when you build the LEGO Rescue Hovercraft 42120 Set.
By

Mark Gini
/
July 25, 2022
The rescue hovercraft is a strong vehicle used to rescue people stuck on ice or in mud, places hard to access with any other vehicle. The car is well built for the task and requires a skillful driver to control it. This vehicle's popularity has fast grown to become famous among rescue squads seeking to save those stuck on ice and in quick mud. Because of the number of lives saved by this vehicle, it truly earns its place as their vehicle for her.

Aside from being a rescue vehicle, You could also take the Hovercraft on expeditions and retreats. Its look and design would give you the comfort you need to relax and unwind. Don't you wish you could have one of these magnificent vehicles for yourself? Unfortunately, for some people, even if they were to save all day and every day, they still couldn't afford to own and maintain a Hovercraft for the rest of their career. Is that how you feel? If yes, you would love Lego's new addition, the Lego Rescue Hovercraft 42120 Set. This Lego set could be a perfect gift for all Lego enthusiasts who love a more technical building approach. The Set contains many details represented by bricks and stickers, which help make the Lego Set so special. The Lego Set also has a fantastic building experience and many cool features. This blog post will help give you all the valuable information needed to convince you to purchase this Set. Please don't go anywhere as we look into this fantastic sets building experience.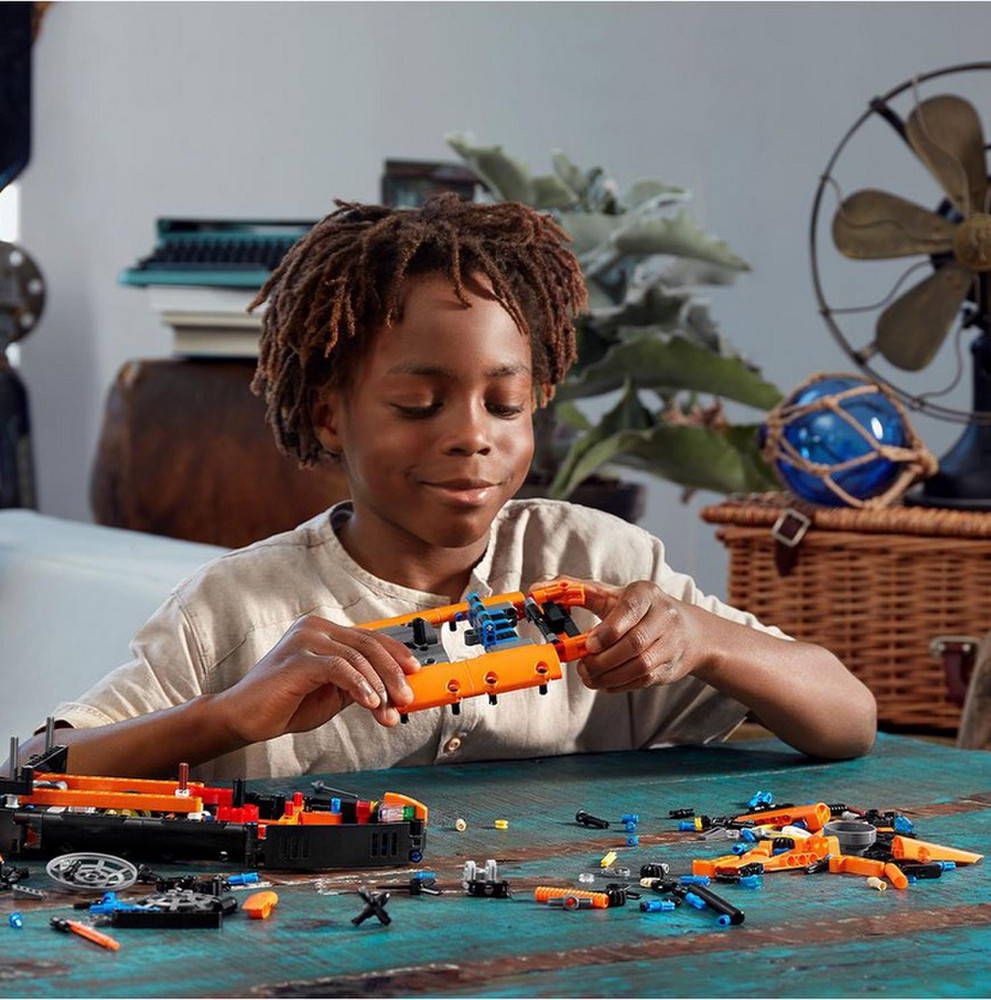 BUILDING EXPERIENCE FOR THE LEGO RESCUE HOVERCRAFT 42120 SET.
In recent times, buildings with Lego bricks have gotten better and smoother. Builders no longer need to worry about pieces not being compatible and having no clue where to begin. The Lego Group has made things as easy as possible by dividing the building of the rescue hovercraft into stages. The stages of construction get less flexible and more complex. But in the end, the final result is worth the time and effort. The building of the Lego Rescue Hovercraft starts with the construction of the engine, gears, and all the connecting pieces. After which, you would finish off the Set by building the body and some additional details, plus stickers to help give the Set its final look. The Lego Rescue Hovercraft also has an excellent manual book explaining each building stage. This makes it a lot quicker to complete the work and successfully overcome any roadblocks on the way.
As you build the Lego Rescue Hovercraft, notice how all the different bits and pieces come together. See how well all artificial Geers and controls work hand in hand to ensure the smoothness of the set finish. If you take the time to acknowledge those details carefully, you will be delighted with the Set's overall look. An additional feature that adds flavor to the building of the Set is the use of stickers. This Set comes with a few beneficial stickers that help make the Set look as realistic as possible.
Nonetheless, adding these stickers may be considered the most tedious part of the creation. Overall, building the Lego Rescue Hovercraft could be fun and engaging. Aside from a beautiful building experience, the Lego Set also has excellent features which make it fun to build and watch. Let's look at some of these features.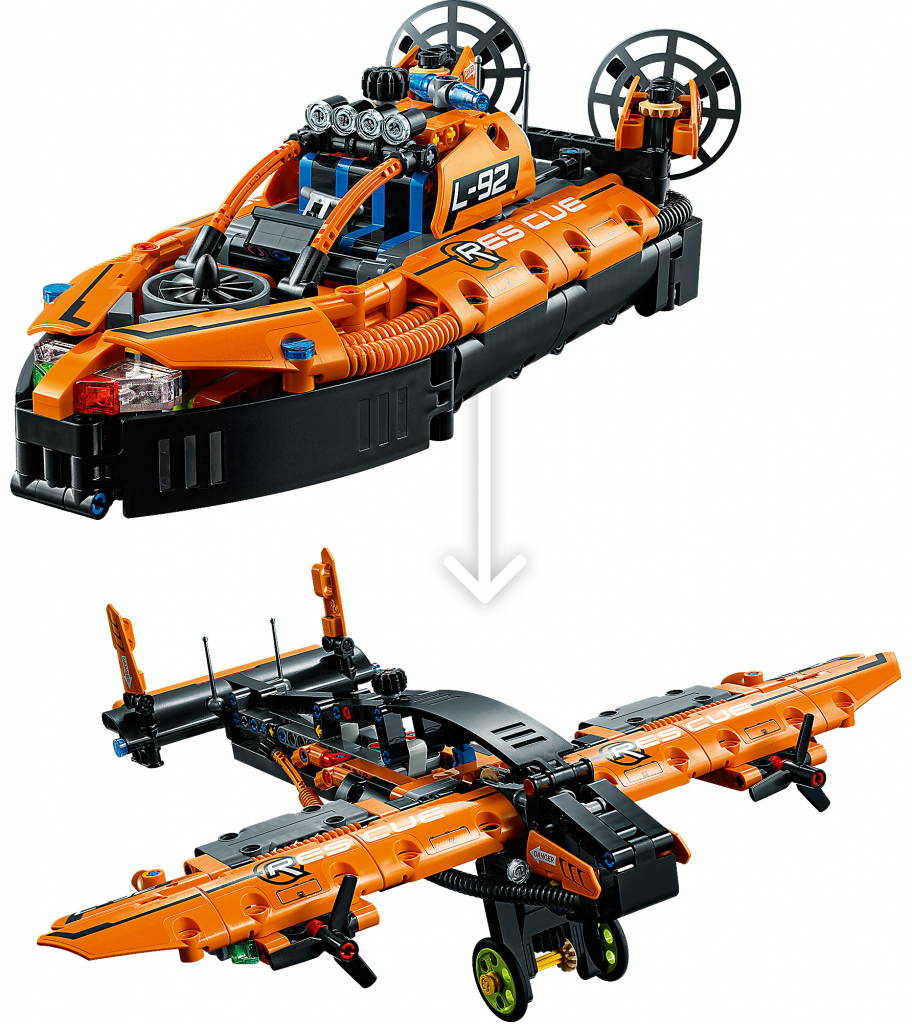 FEATURES OF THE LEGO RESCUE HOVERCRAFT 42120 SET.
● AUTHENTIC DESIGN.
When people look at the Lego Rescue Hovercraft, they cannot help but be in awe of its authentic appearance. When creating this Set, Lego considered every detail you would see in a traditional Rescue Hovercraft. From the engines to the stickers and even the positioning of the fans. Building this Set with your kids could be an excellent way to educate them. The Hovercraft could also be very fun to play with. Kids would derive great joy just from driving this Set around as all the fans role to add to the experience.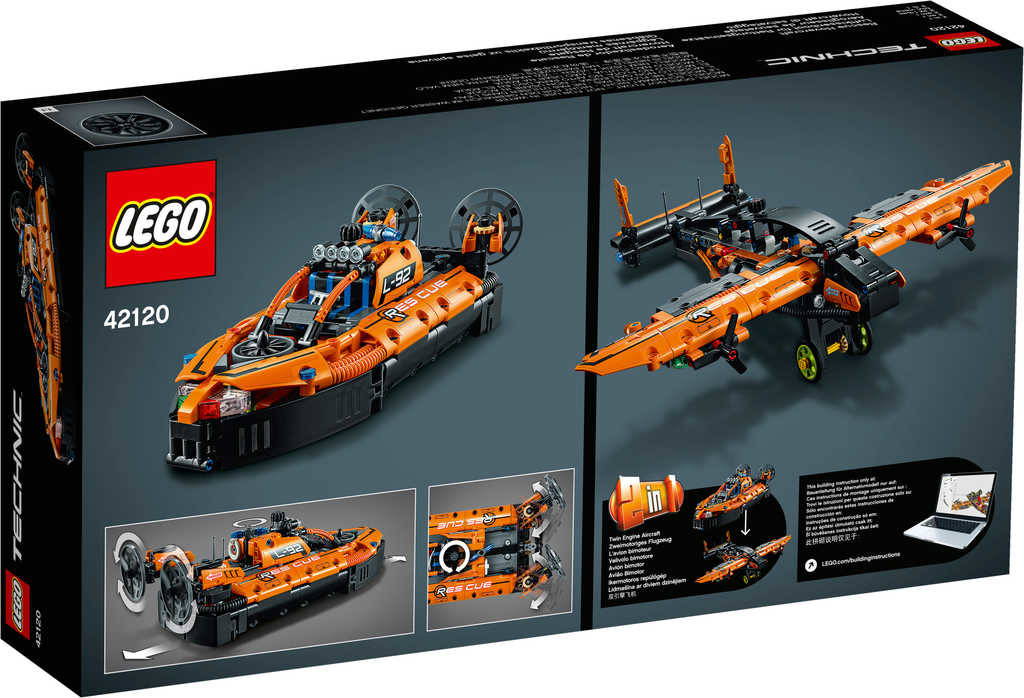 ● NEATLY PACKAGED.
Another big plus for this Lego Set is its packaging. The Set has been neatly packaged and is very organized. New builders could quickly get their hands on the box and start building immediately. The box could also be kept and used to repackage the Lego Set once you make it.
● FUN TO PLAY.
The Set is not only authentic but fun to play. Kids could enjoy riding this Set around the ice-ocean in search of those stranded and needing rescuing. You also have a nice Minifigure that fits perfectly inside the driver's side of the Set, adding to a more interactive play. You could push the Set around manually, but if you would like a more immersive experience, you could include some wiring to make the set drive automatically with the press of a button. This increases the fullness of play ten times over.
● TOP QUALITY AND SAFE.
Lego prides itself on its Sets being easy to work with, fun, immersive, and most importantly, user-friendly. This is not easy and requires great care from the Lego group. This Set is no different. Lego has the work to ensure that this Set comes out the best quality ever. The Lego Set is also tested for compatibility and user-friendliness.
This means that you could easily pull down a whole section if you think you made a mistake. The Lego Set is also very firm when attached. You do not need to frett about the pieces falling off as you get immersed in the play. And as far as safety goes, Lego has done its best to ensure it is as safe and baby-proof as possible. But smaller pieces of bricks could still be swallowed by little kids. So be sure to keep your Set out of the reach of children.
● SET SIZE.
The Lego Rescue Hovercraft is not the most extensive Set in the world. It is perfect for displaying size. The Set comes with a total of 457 pieces. When completed, this Lego set measures about 4.5 inches long, 9.5 inches wide, and 5 inches deep. This is an excellent measurement; it could be a fantastic display set.
● SET PRICE.
The Lego Rescue Hovercraft is available and can be ordered directly from the Lego website. The Set could also be seen in any Lego store available in your area. You could check other toy stores around the room if you do not have a Lego store. The Set price starts at about 29.99 dollars. The set price, though, could be slightly more or less expensive depending on your location and availability of the Set. As you purchase your Lego Rescue Hovercraft set, there is one more cool feature you need to include.

MAKE YOUR LEGO RESCUE HOVERCRAFT A LOT MORE REALISTIC WITH OUR SPECIAL LIGHT KITS.
Our Lego lights are unique lights carefully designed to add life and beauty to our Lego Sets. You control the power of the light and can with a remote control switch. The process of including this feature in your Set is called installation. If you are unfamilar to our light kits, what could help you get the best out of them? Let's look at two helpful tips.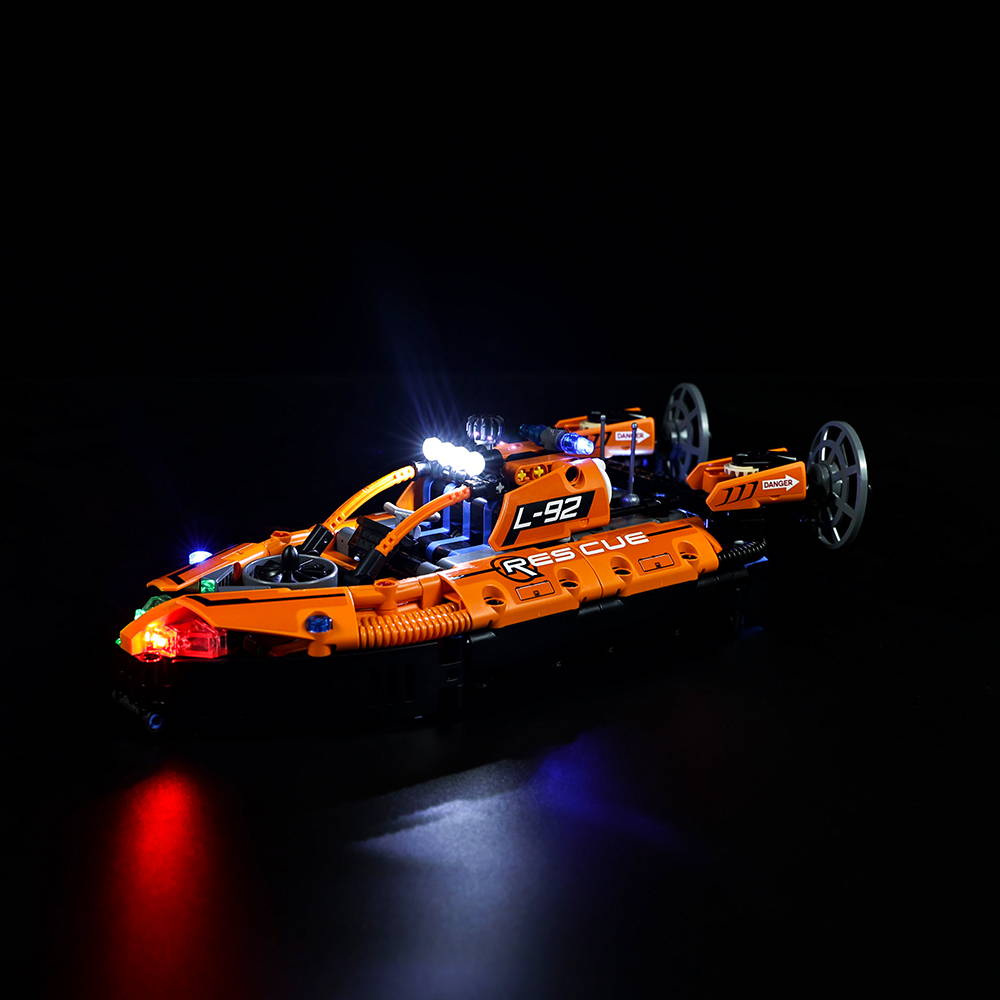 1. INSPECTION.
Once your light kits arrive, it would be smart you take a little time out to inspect them. Don't get too excited and jump straight into the installation process. You must first ensure everything is working correctly and that there are no damages. If you identify any damages, be sure to get them fixed. Remember, you can only add this feature after you are done building your Set, that way, you would have a clear picture of where every item fits into the equation. Once you are sure that all your light kits and equipment are working correctly, it's time to install.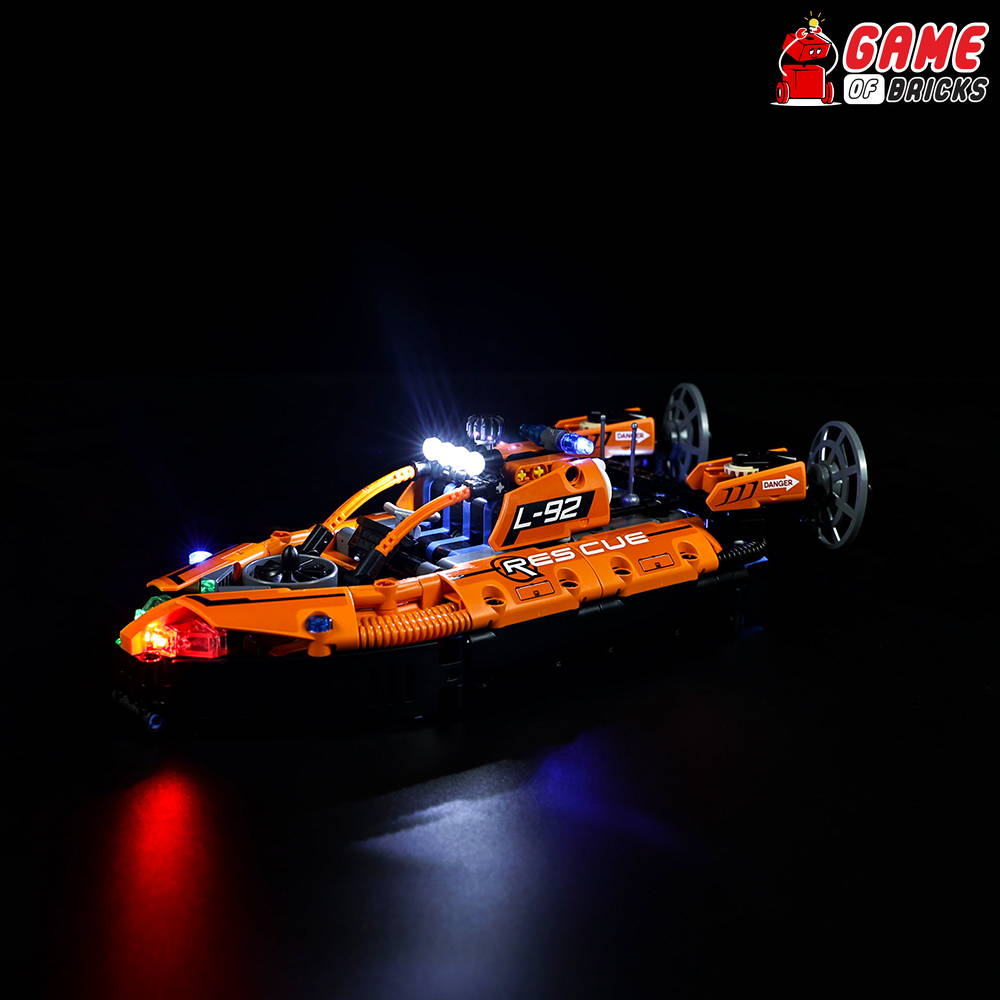 2. INSTALL AND TEST.
To install, you would need the help of the manual. The manual is very detailed and offers step-by-step instructions. Those instructions are helpful and would make your job a lot easier. Just be sure to handle your light kits and accessories with care so that they do not get damaged as you install them. If you follow all the instructions in the manual carefully, you are sure to have success. After you are done installing your lights, be sure to test-run them. This is to make sure that everything is working correctly. Check the batteries, wires, and signs of sparks and short-circuiting. If you notice any problem with your Set, try to get it fixed. Once you are done checking and all looks good, enjoy your Set's fantastic display features.