Have the whole city sitting in your living room when you build the LEGO New York City 21028 Set.
New York is a very big and beautiful city. It is often tagged the City that never sleeps. This is because clubs, bars, and other fun activities start at night. After all, citizens are too busy working during the day. But regardless of the time, New York has many fun activities, making it a fun place to visit. For example, you could visit the most popular Center of attraction in New York City, the Statue of Liberty. You could also check out the empire state building. New York is truly a sight and a dream for many people to visit. Because of how great and pretty this great City is, lots of artists have designed replicas of this great City and have even painted it. You could buy these designs and display them on your Living Room table or the walls. 

The Lego team, however, has also designed their replica of this great City which features significant structures and buildings which are a tourist attraction in New York. They have also replicated the streets of New York and all the little details in between. And what makes this set by Lego stand out as better is that you recreate this great City yourself, as a true architect or engineer. If you are a die-hard fan of this amazing City, this Lego set is just for you. Do you have kids who are a fan of Lego? If yes, they are going to love this set. This post will consider everything you need to know about the Lego Architecture New York City set. We will also consider how much value and beauty our Lego lights will add to your set. So without waiting time, let's get right to it.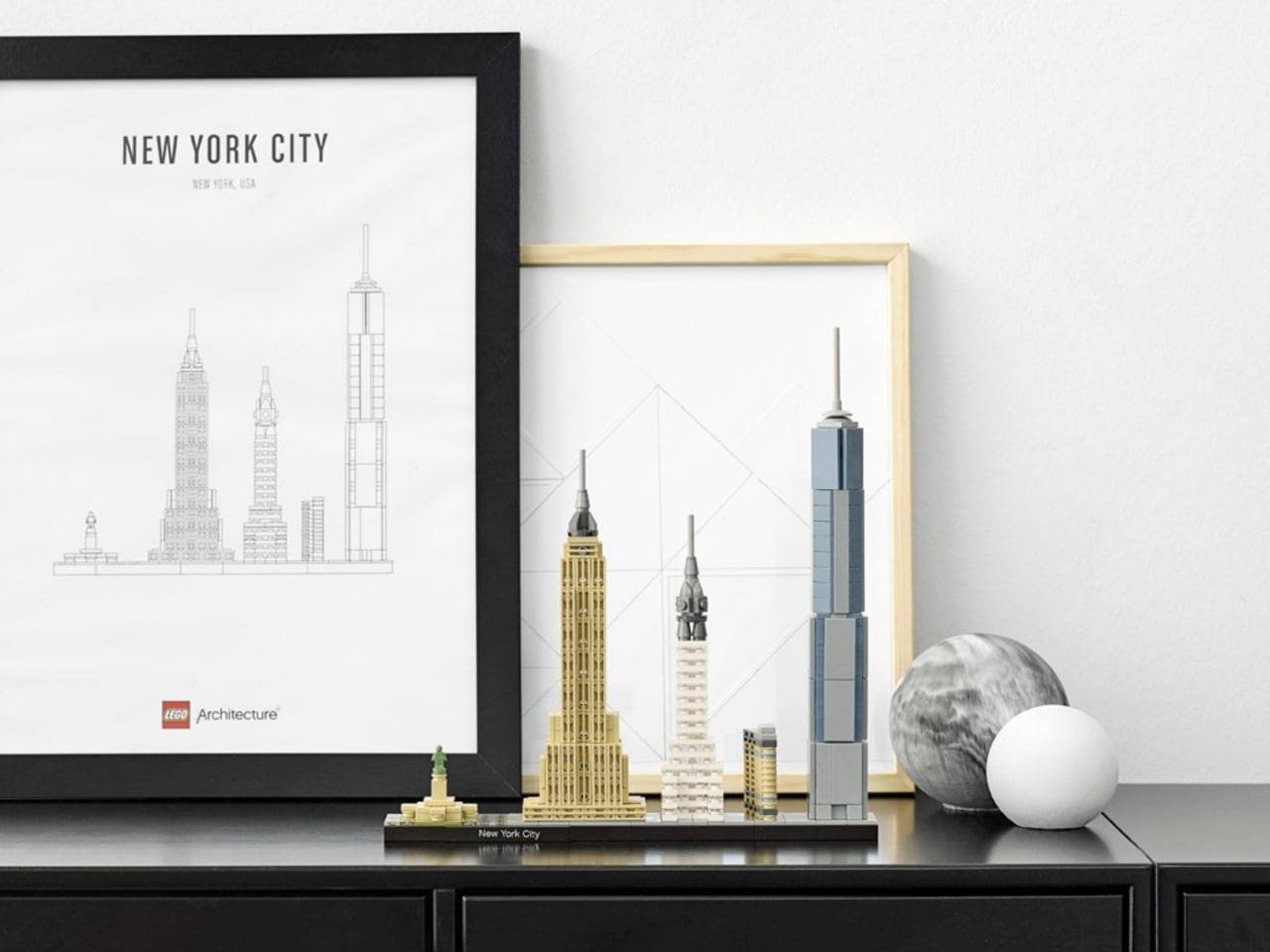 AN AMAZING BUILDING EXPERIENCE FOR THE LEGO ARCHITECTURE NEW YORK CITY 21028 SET.
The Lego New York City set is a set that offers great technicality and engagement from start to finish. The Lego set comes with seven unnumbered bags containing pieces for the set's building. The building of this set is both easy and very technical. The only problem is that the brick pieces used for the set are scattered throughout the bags. This means you would have to open all the bags and carefully arrange them to easily find the pieces you are looking for. You will find building the Lego set much more rewarding if you do that. The Lego set building starts with the base. You would need to build the base first because that is where your Lego New York City buildings will rest. Once the base is complete, you can begin building your New York City attractions on top of it, starting with the Statue of Liberty, then the Empire State Building, and so on. The base of the Lego set can only contain buildings, pulse the Statue of Liberty, which makes it five structures in total.
The set's building may be difficult for new timers, but it can easily be built thanks to the help of a well-detailed instruction manual highlighting all that needs to be done in easy steps. Following the steps in this book very carefully could take a lesser experienced builder about 3 hours to accomplish. A more professional builder may finish in two or one and a half hours. Overall, the Lego New York City set offers a straightforward building experience that will keep builders engaged for a long time. And once you are done building, you will get great satisfaction from the set's display capabilities. The Lego New York City set also comes with lots of cool features. Let's find out more in the next section.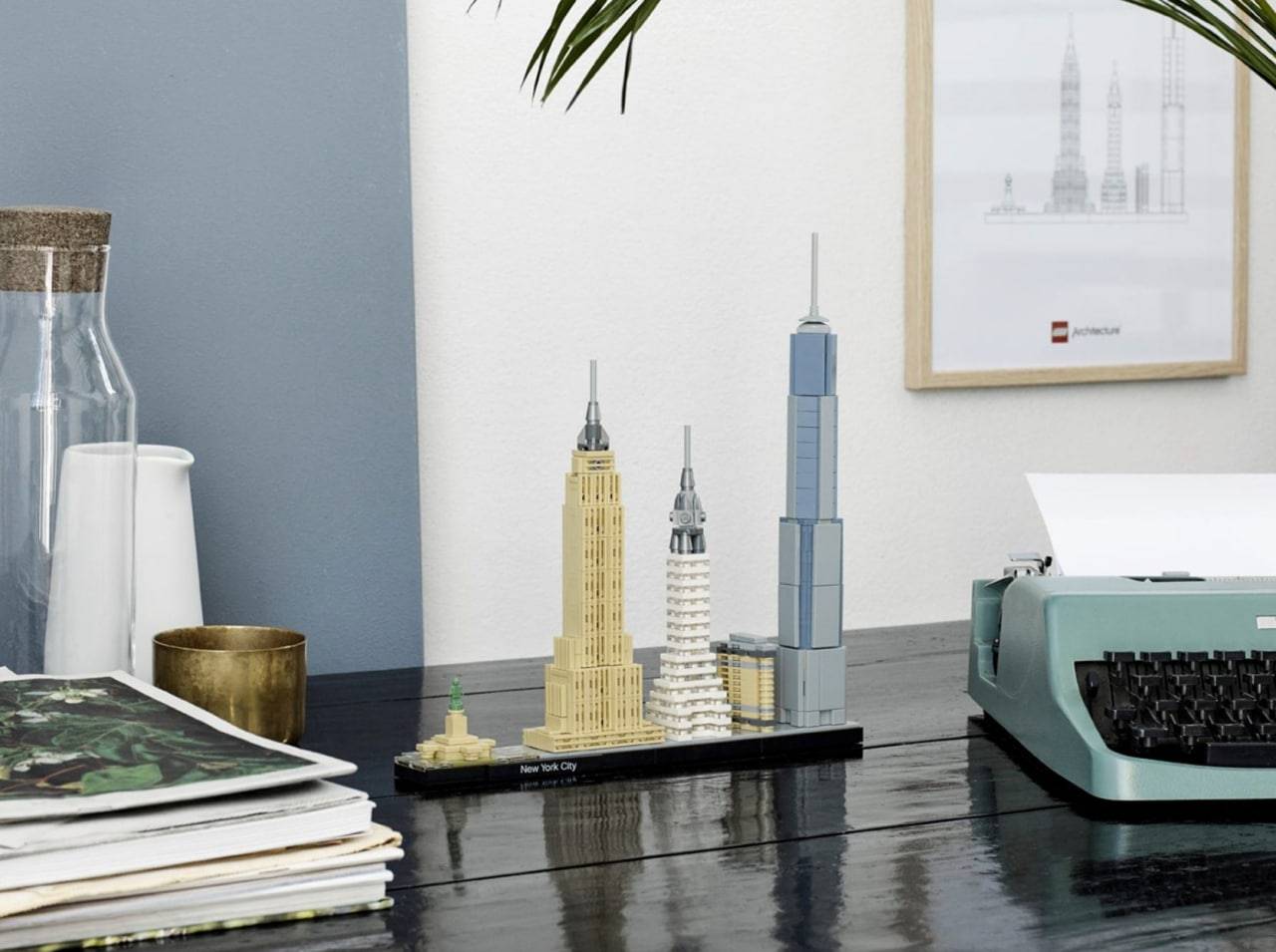 AMAZING FEATURES FOR THE LEGO NEW YORK CITY 21028 SET.
RECREATION OF REAL DESTINATIONS.

The Lego New York City set allows you to recreate real scenes from the actual New York City. Some of the buildings you will be a recreation of is the famous Statue of Liberty, the Empire State Building, and the One World Trade Center, among others. All these buildings are well designed to what they look like making it a truly authentic set to build.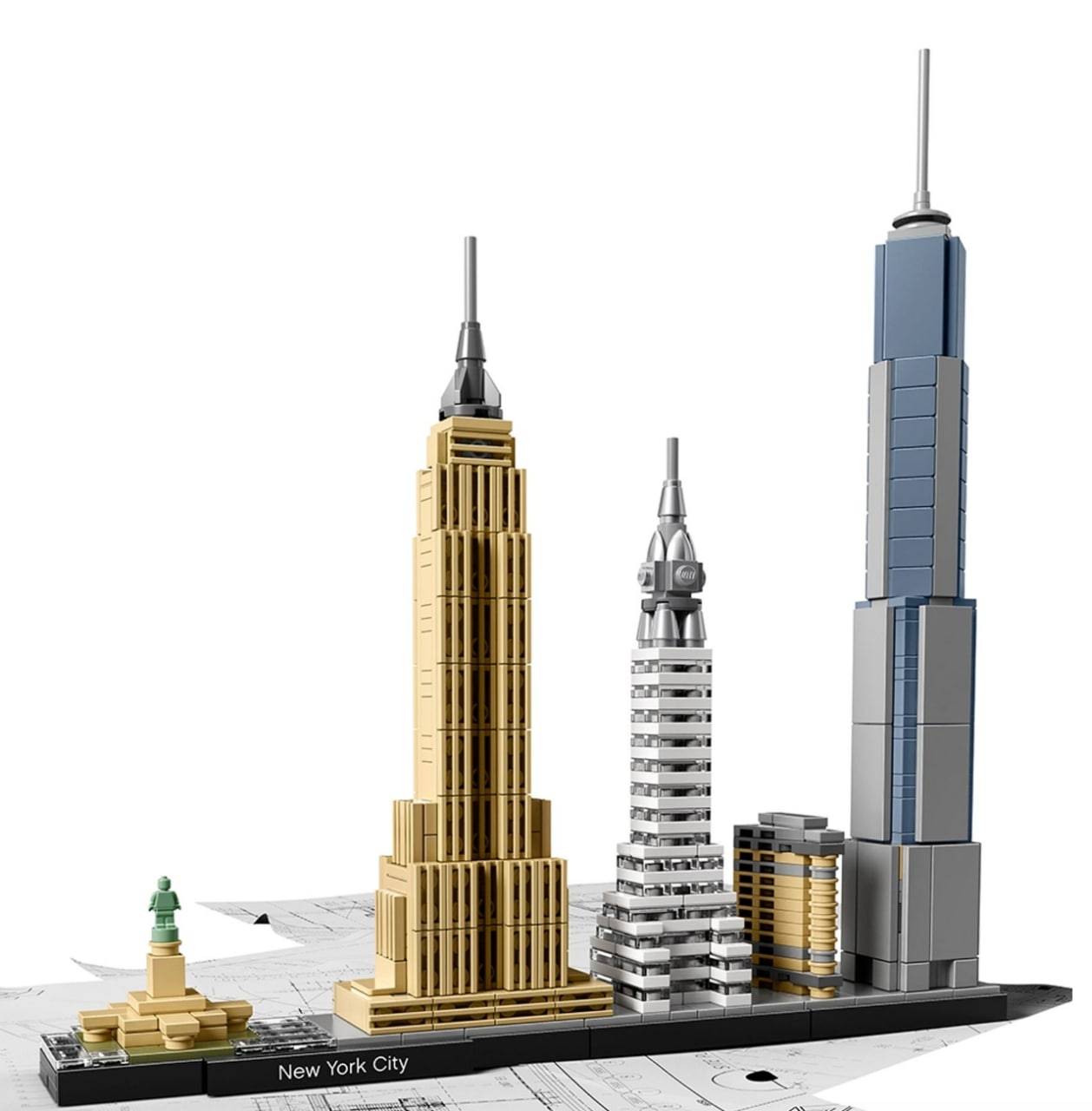 TOP QUALITY MATERIALS.
The Lego New York City set is built with the best quality material the Lego company has to offer. All materials used for building this set have been well-tested to ensure they pass the Lego group's quality assurance test. You can get the best the Lego team has prepared with this Lego set. The Lego set has also been tested to ensure it Is safe. So you can be assured of your safety and that those around you as you build.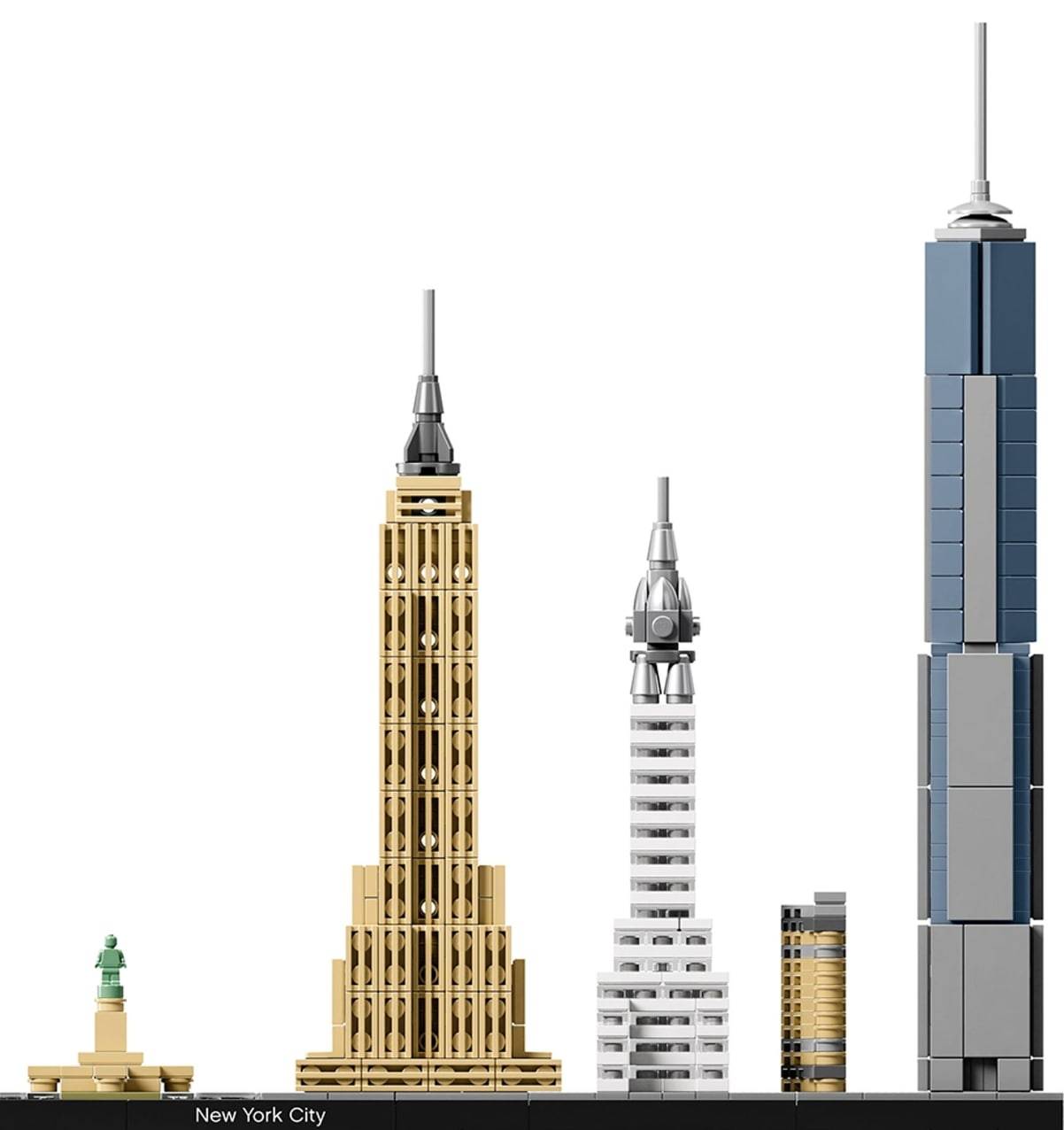 SET SIZE.
The Lego New York City set can be considered a medium size set. The set comes with over 500 pieces, a total of 598 pieces. This Lego set has an impressive look, making it the ultimate display set. The set measures about 10 inches high, 9 inches wide, and 1 inch deep. This means that you could easily see this Lego set when it is displayed. But it would be much better to display this set alone. This is because the set is so small you could easily be overlooked among other larger Lego sets.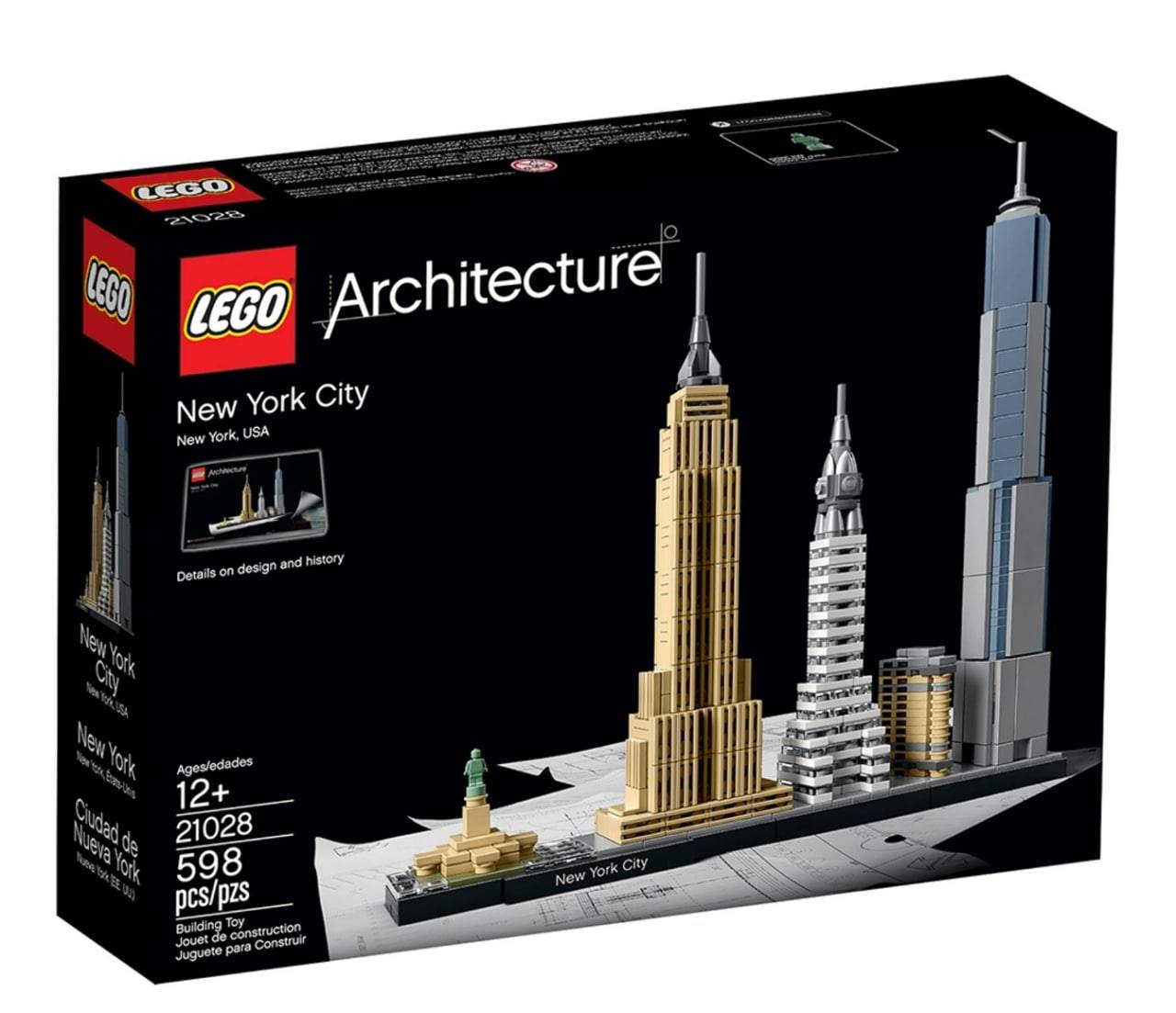 SET PRICE.
The Lego New York City set is currently on sale in any Lego store around you. You could also get this Lego set directly from the Lego website. The Lego New York City sets price can vary depending on your location. If you live in the US, you could get this set for about 59.99 dollars, which, when approximated, is about 60 dollars. This set will cost much more if you live in Australia or other parts of Europe. The truth is that this Lego set is worth every penny because of the authenticity of the set and the fact that it comes with lesser pieces. You can make the Lego set simple to look even more magnificent with the help of our Lego light kits. Let's find out how in the next section.


MAKE YOUR LEGO NEW YORK CITY SET LOOK EVEN MORE BREATHTAKING WITH OUR AMAZING LIGHT KITS.
The Lego New York City set is beautiful once built. But you could make the Lego set look even more amazing by installing our Lego lights. Our Lego lights offer prestige to your already-built set, making it look very impressive. If you are interested in purchasing our Lego lights, head to the yellow kit page to gain access to the brand of lights you wish to purchase. Once you have purchased your Lego lights, there are a few things to keep in mind if you wish to be successful in the installation process. Let's find out what those things are.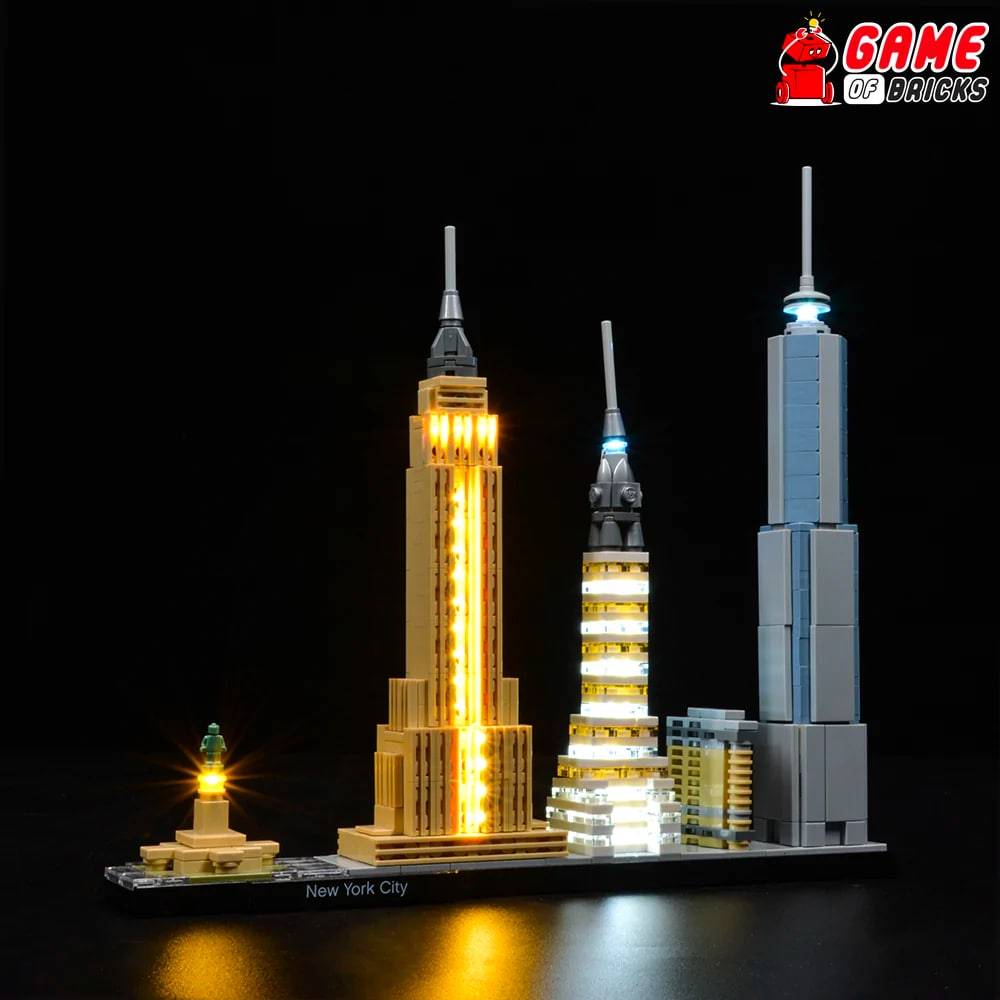 INSPECTION.
As soon as your Lego lights arrive, it would be safe for you to take a few minutes to inspect them. This ensures that all shipped lights and accessories look and are in perfect condition. It is not unusual for light kits to sustain damages during shipping. This is because our lights are very fragile. So To ensure you get premium quality Lego lights, make sure you inspect your package. If you notice any damages during the inspection, request a replacement using your 30days warranty card. Inspection should include checking the batteries, wires, and power capacity. You would also need to look out for signs of short-circuiting. If, after your inspection, everything looks good, you can move on to the next stage.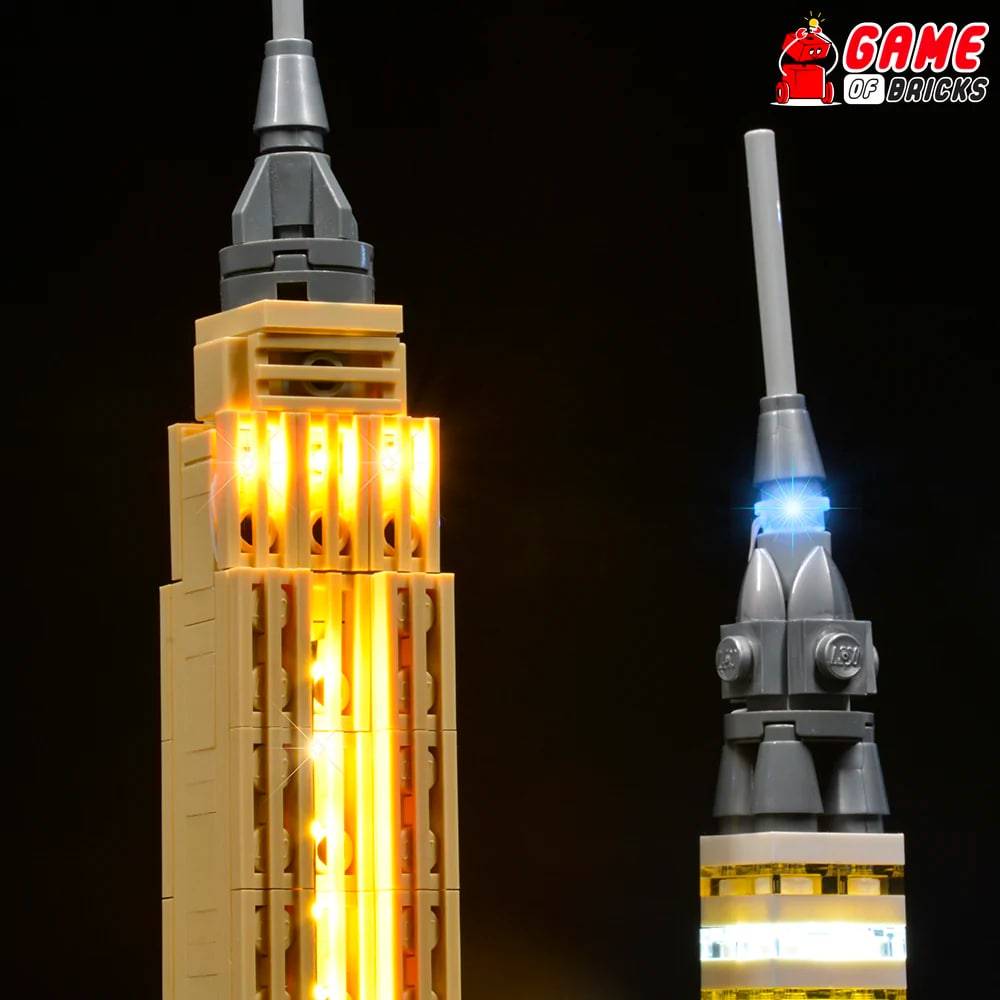 INSTALL.
You can only begin this process after completely building your New York City set. To do this successfully, each light kit has a special blueprint manual to help you through the process. There are also many videos and articles you could watch and read on our website before embarking on this journey. Feel free to make use of all the recourses at your disposal.

TEST RUN.
Once you are done installing your Lego set, you can now take time off to test run it, making sure it is in the best condition. To do this, check for signs of short-circuiting, as this could help you quickly identify the problem. Once you have located the problem, be sure to fix it. Once you are sure everything is in the best condition, you can finally relive your Epic Horizon Forbidden West Tall Neck moment in style as you put this set on display.

---