Be the best engineer you can be when you build the LEGO Mark Anthem 42078 Set.
Mark Truck Inc is one of the biggest and most popular there. There are known for making wonderful trailer trucks used for work and transporting goods and other industrial items throughout the US and Europe. One of the Trailer Trucks they designed is the Mark Anthem – and boy is it an amazing truck. This truck is known for its durability and impressive size and length. The Trailer also contains masterful engineering and vital body parts, making it a dream Truck for any heavy-duty transporter. If you have ever driven one of these monsters you would know that it is more gentle and comfortable than it looks and very easy to control. The truck is designed such that you are always aware of how fast you are going at any particular time. This helps it very difficult for you to run into unnecessary accidents while driving. If you are a fan of heavy-duty trucks, owning a Mark Truck will be something you think about. 

But these Trucks are very expensive, with prices starting from a hundred and forty to the two hundred and two Fifty dollars mark. Pretty expensive, right? Well, definitely way above most of our pay grades. For this reason, Lego came up with a better way for us to own this set for barely 200$. They designed the replica of a Mark Truck and named it the Lego Mark Anthem 42078 Truck. And the set is a model from Mark Trucks. This Lego set has been designed to look amazing and offers a lovely display centerpiece. If you are a fan of technical Lego sets, you will most likely love this set. This post will look at all the cool reasons you should own this Lego set. Let's start with the Lego sets-building experience
A TRULY TECHNICAL BUILDING EXPERIENCE FOR THE LEGO MARK ANTHEM 42078 SET.
The Lego Mark Anthem Truck comes with over 2000 brick pieces, excluding the tires. The bricks of this set come packed neatly in numbered bags used to build the set. This cool packaging style adopted by the Lego team makes it easy to organize your build and know which pieces to start with. Since there are a lot of numbered pieces, we suggest you take time first to arrange and count your numbered bags. Once you arrange your bags, start your build from bag one and slowly work through the bags until you are done building. If you do this, you will surely succeed in your build on the first try without running into any roadblocks along the way. Doing so will also ensure you get the best building experience possible out of your build.

Another thing included in the set that will be truly helpful for all builders, regardless of your experience, is the manual. The set's manual contains helpful information on the set and Lego's partnership with Mark Trucks Inc. Then it also contains helpful tips and instructions on the best ways to approach the building of the set and get the best out of it. The set also contains diagrams of each building stage to help you track where you are in your building at any given time. This cool feature helps you have a perspective view of the amount of work left to be done, thus helping you decipher the amount of work left to be done. Overall, this Lego set offers a truly technical and organized build, requiring a special set aside time to put together, and should be built on something other than the run. Aside from an amazing building experience, this Lego set also contains breathtaking features. Let's look at some of these features in the next section.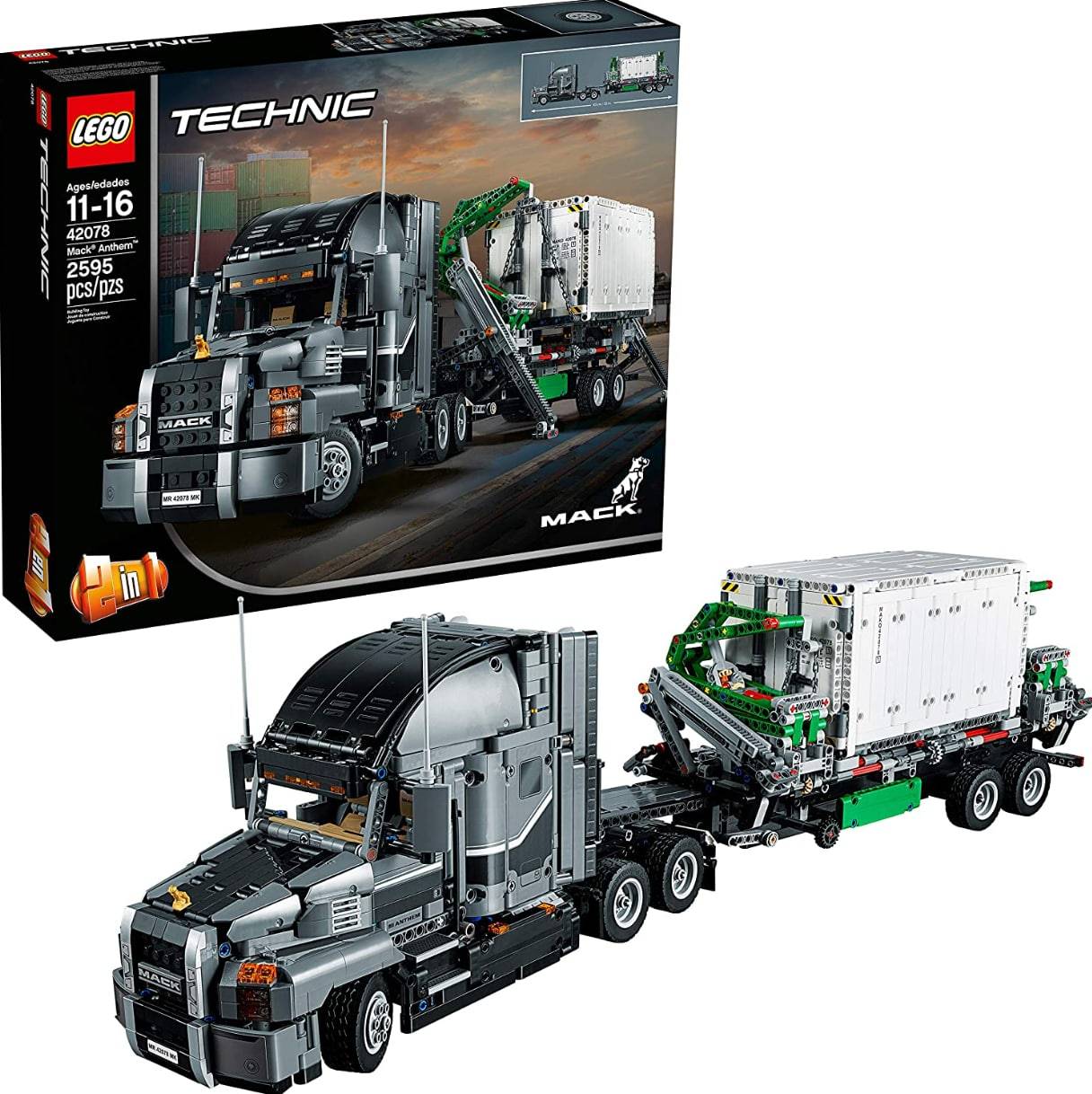 LOTS OF AUTHENTIC FEATURES FOR THE LEGO MARK ANTHEM 42078 SET.
One of the most impressive details this Lego set offers is the authentic replication of real parts you would find in a real-life Mark Anthem Truck. Some of these features include a state of the are engineering system, which comprises a 6 – cylinder Straight Engine with a functioning Piston and rotating Radiator fan. The set also contains Front Axle Steering, Rare – wheel drive, opening doors, and Adjustable seats, and you also have a replicated front-seat experience with a well-detailed Dashboard. The set also has a steering wheel, bunk bed, and a detachable trailer. These are just some of the many authentic details this set offers. And the fun thing about this is that you can bring all these features to life using Lego Bricks. If this gets you excited, then run over and purchase this set.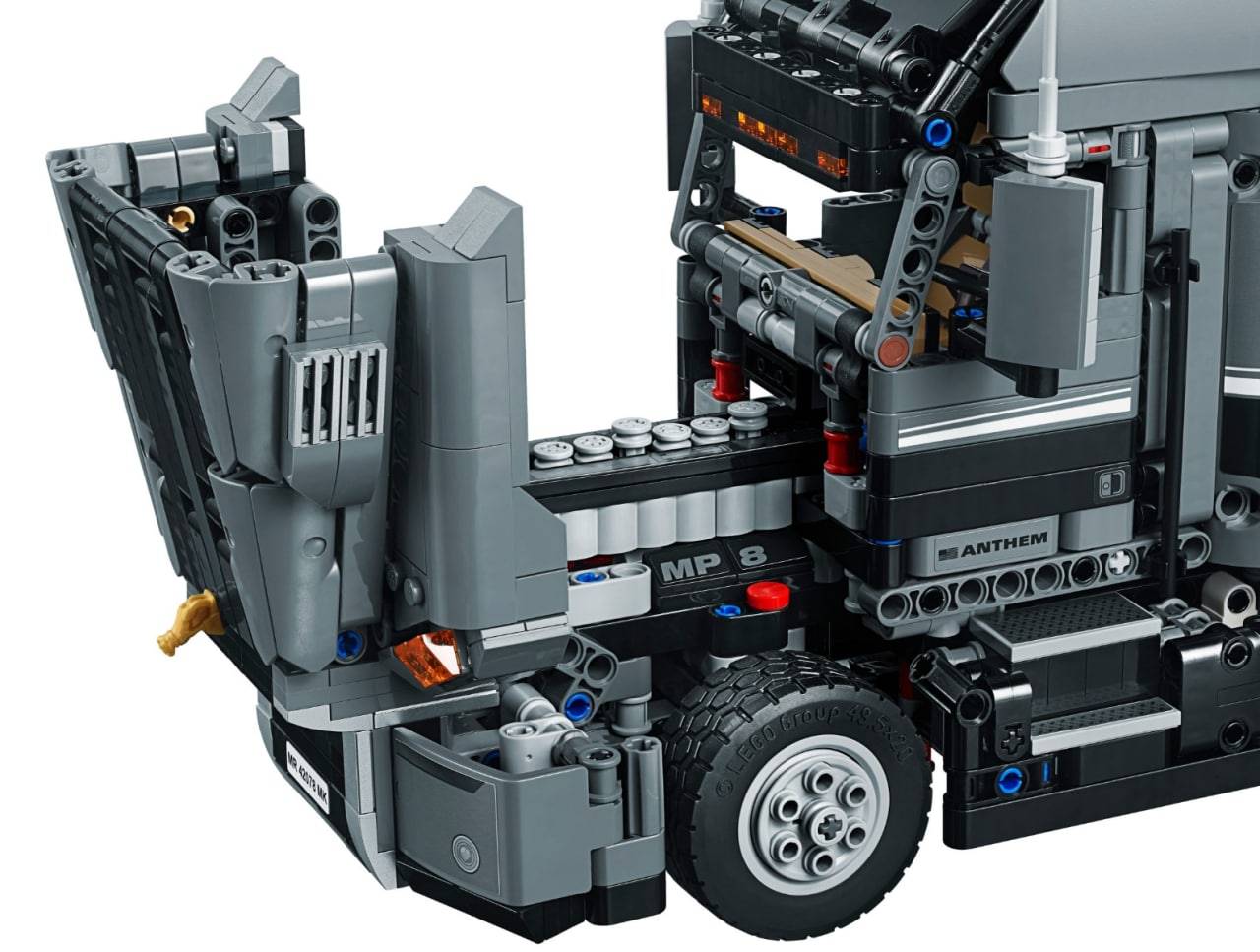 Aside from all the authentic details, this Lego set comes with; it is very comforting to know that it is produced with the best material the Lego team could get their hands on. The Lego team takes pride in its highly durable and long-lasting sets. This has been achieved with this Lego set. The Lego team has done its best to ensure that all bricks created to pass a quality test and that they work well together and will stand the test of time. Sets are only sent out if they are one hundred percent. The Lego set is also tested and is safe to be built around kids. The only safety tip for when toddlers are around is to build on a high plain surface, like a table.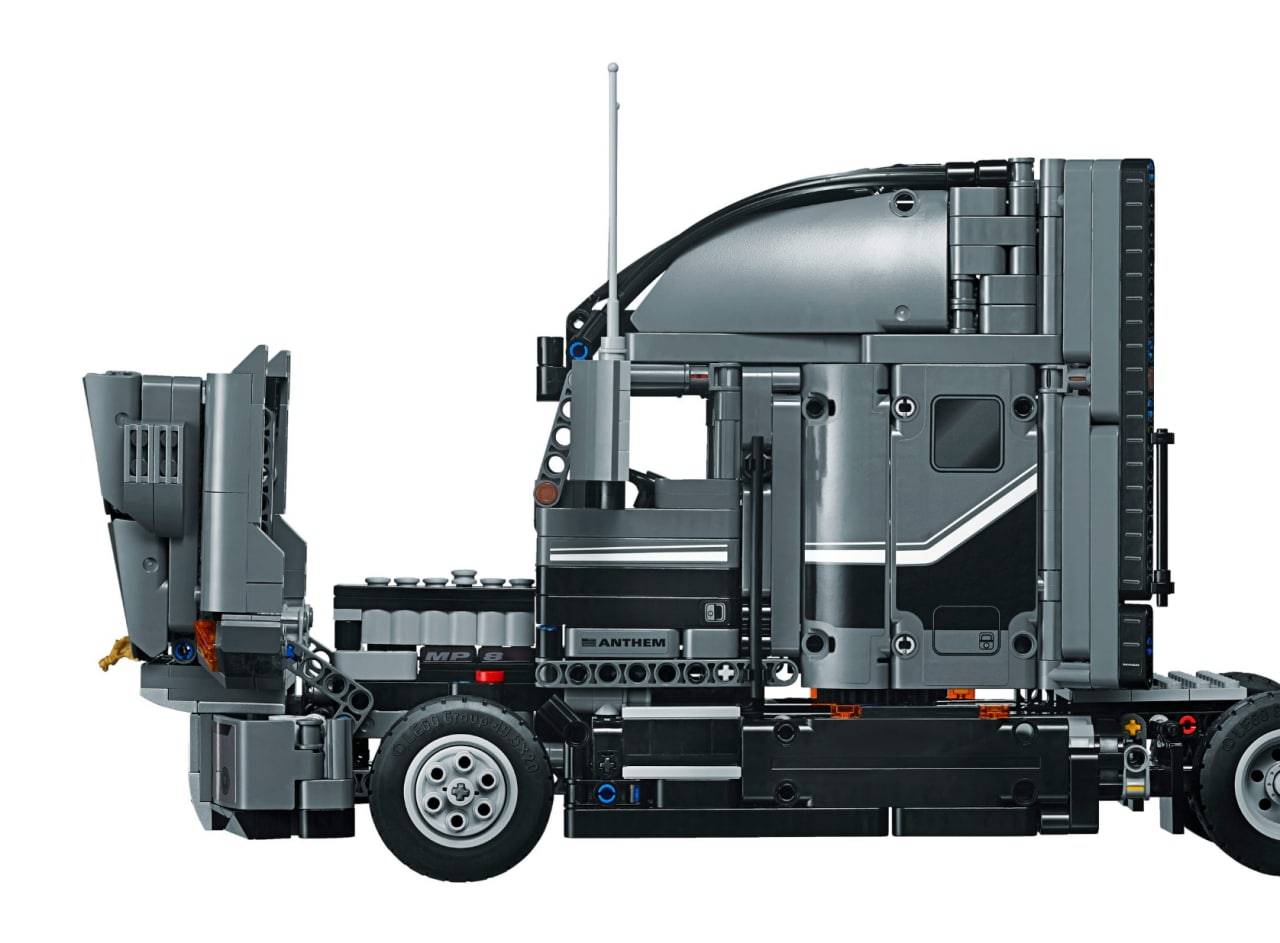 The Lego Mark Anthem set comes with a total of 2595 pieces. The set contains both the Mark Truck and a detachable trailer. These two sets are built using the 2000-plus brick pieces this set offers. When completely built, the Lego Mark Anthem truck measures 10 inches high, 32 inches long, and 7 inches wide. While the Trailer Measures about 8 inches high and 5 inches wide. This size and scaling make this Lego set an amazing display set. Once you are done building this Lego set, you will put it on display for all to see. Our Lego set also offers an opportunity for Lego lights to be installed. And just what added value does installing our Lego lights give? Let's find out.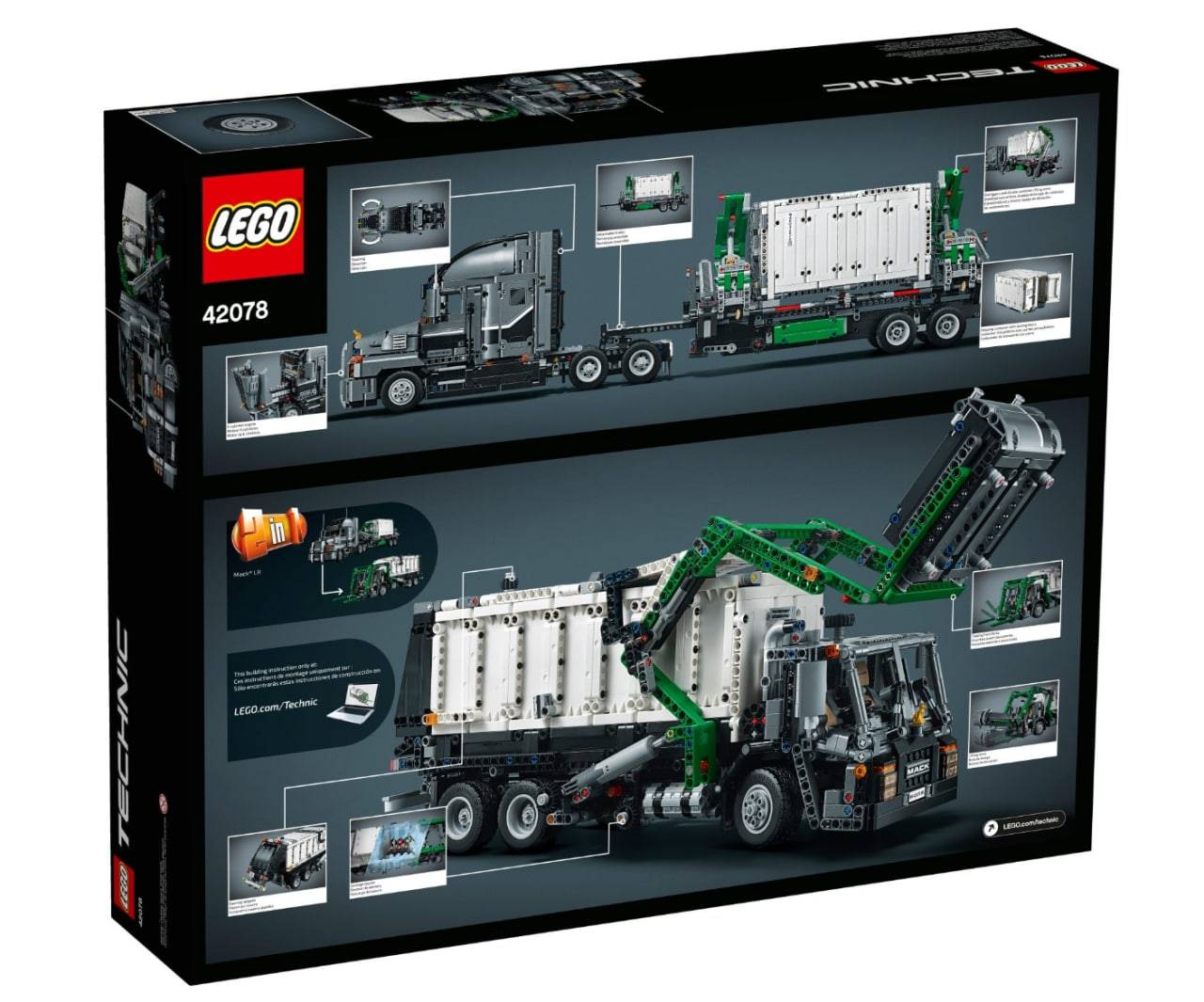 MAKE YOUR LEGO MARK ANTHEM SET LOOK ALL THE MORE REALISTIC WITH OUR AMAZING LIGHT KIT.
The Lego Mark Anthem set already offers a very satisfying display. But with the help of our amazing light kit, you could gain access to more amazing details hidden in your set. If you want to try our Lego lights, you can order one by visiting our light kit page. Once the Page loads, write out the name of the set you want to purchase a light kit for, in this case, the Mark Anthem 42078 set, and then order your light. Our lights are easy to install and are either standard or classic. Installing our Lights could be done successfully if you follow a few simple steps.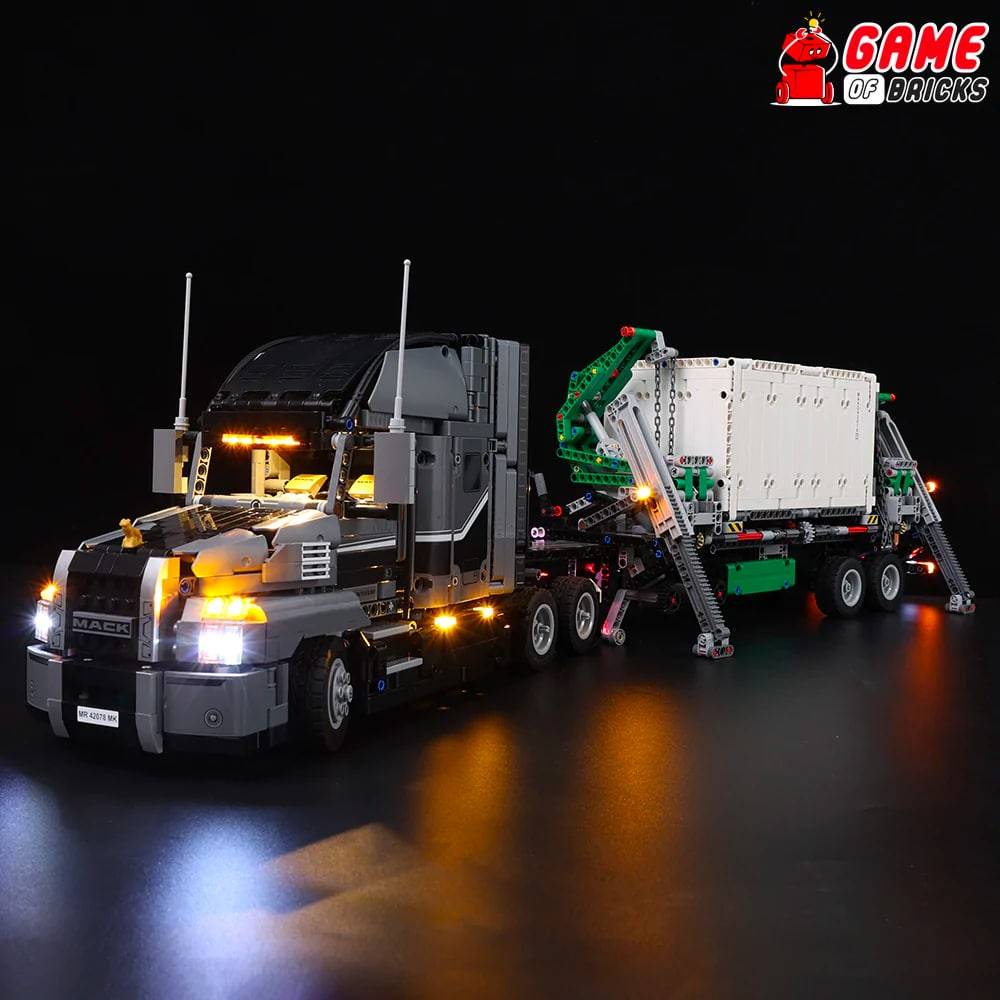 Installing our Lego light kits has been made very easy with our instruction manual. This manual contains step-by-step instructions for installation. This instruction manual would be very good for those new to our light kit. If you are already used to our light kit, consider installing one with more features. As you install your light kit, make sure to handle each kit with care. Our Lego light kits are delicate and could easily get damaged if not handled with care. If you follow all the instructions from the manual successfully, you can successfully install your light kit.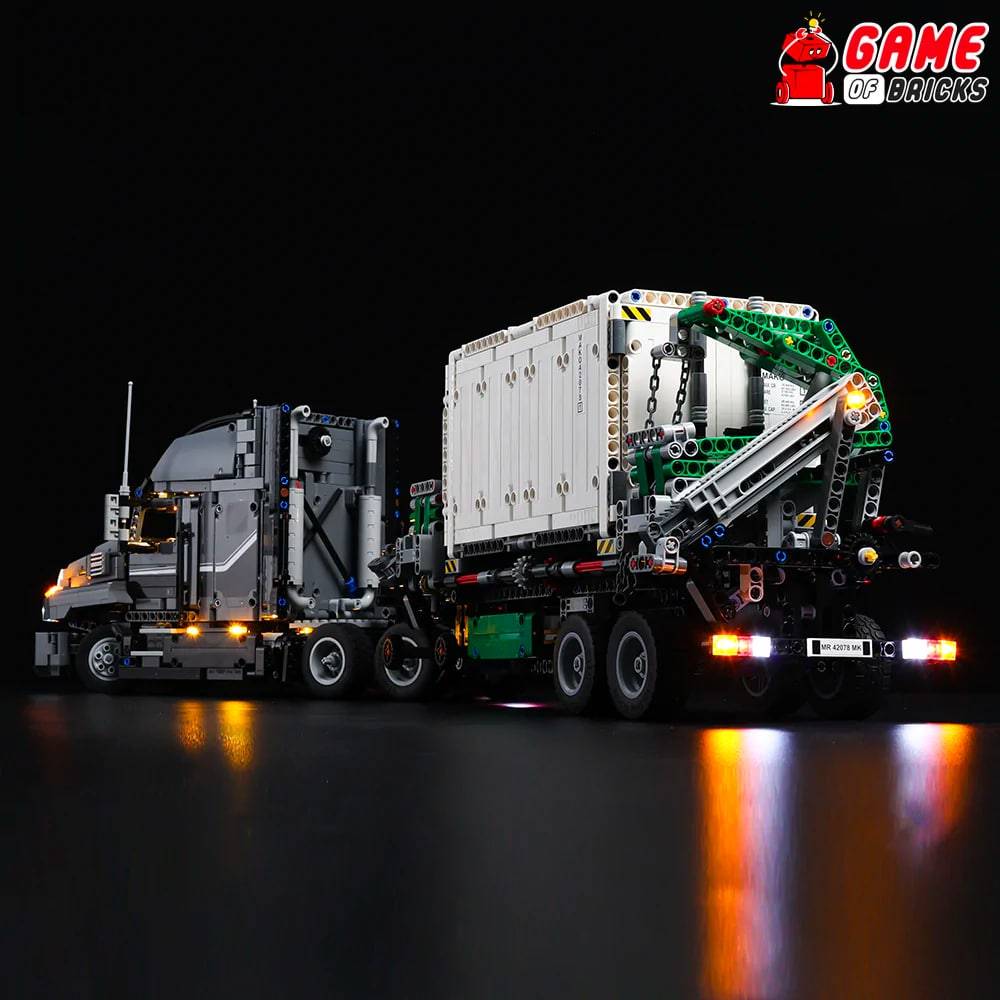 Once you install our Lego light kit, it's best to take a little time to inspect each light kit and accessories. As you inspect, check out for traces of sparks and signs of short-circuiting. Your goal is to ensure that your light kits are safe and can be displayed anywhere and anytime. If you notice anything harmful in your kit, replace it or fix it. But if all looks good, then you are good to go. Put your Lego Technic BMW M 1000 RR set on display for all to see.

---