Race like a pro once you have built the LEGO Lotus Evija 76907 Set.
The Lotus Evija is a super electric race car is capable of reaching speeds of up to 200mph. This car is fast and offers drivers a comfortable sitting experience, making driving more fun and engaging. The car features four electric motors able to generate 1972 blots of horsepower. Like another electric car, this race car has no business with gas but charges like a phone. The only discouraging factore is that if you stay in a country that does not have charge stations, you will surely run into trouble using this electric car once it runs down. And even if you live in a country that supports Electric cars, the car may be too expensive to own. Regardless of all these downsides, don't you wish you could own this amazing car? What if we told you you could own a replica of this amazing car you built? Crazy right? Well, you can, thanks to Lego. 

The Lego teaming seeing the pains of fans worldwide has designed a set to help keep the hope alive. Yes, with the Lego Lotus Evija 76907 set, you get the opportunity to recreate a replica of this amazing set. The beauty and realism of this set are so awesome that they will get any race car fan wowed. Do you have those who are fans of electric cars? Why not get this Lego set to help keep them engaged for hours? If you get them this set, you will probably make them one of the happiest people this year. The Lego Lotus Evija set comes with lots of cool features. In this post, we will look at a lot of cool features this Lego set has to offer, including the set's building experience. So please don't go anywhere. 
THE AMAZING BUILDING EXPERIENCE FOR THE LEGO LOTUS EVIJA 76907 SET.
The Lego Lotus Evija set has an amazing building experience scattered around two numbered bags. To start the building, you will first have to build the base. After you have built the base and gotten past that way, you can now start filling the base up. Once you have filed up the base, you need to build the space for the tires and the made-shift engines. Once you have gotten all that in, you need to put in the final touches to the set. Once you are done building the Lego set, the only thing left to build is the sets Minifigure. The Minifigure of the set is designed as a race car driver with a wrench in his hand.
The Lego set also could be a bit challenging for new Lego builders. The Lego team is aware of this and has added an instruction manual to accompany the set.
The Instruction manual includes a little bit of history behind the Lego set. It also features clear instructions, making it easy for any Lego builder to use. And to accompany the set's instruction manual are diagrams and images that perfectly replicate each step you take. This makes your building experience not only fun but also very rewarding. With the instruction manual for the Lego Lotus Evija set by your side, you have everything you need to bring this amazing Lego set to life. Overall, the Lego Lotus Evija set is one to build. You are going to learn a lot from the building of this set. Don't be surprised if you have to use new techniques to get past some obstacles. That's really what makes building this Lego set so rewarding. So if you are looking for a fun, captivating set with a well-thought-out building experience, the Lego Lotus Evija is your set. Another fun thing about this Lego set is the features it has. Let's look at some of them in the next section.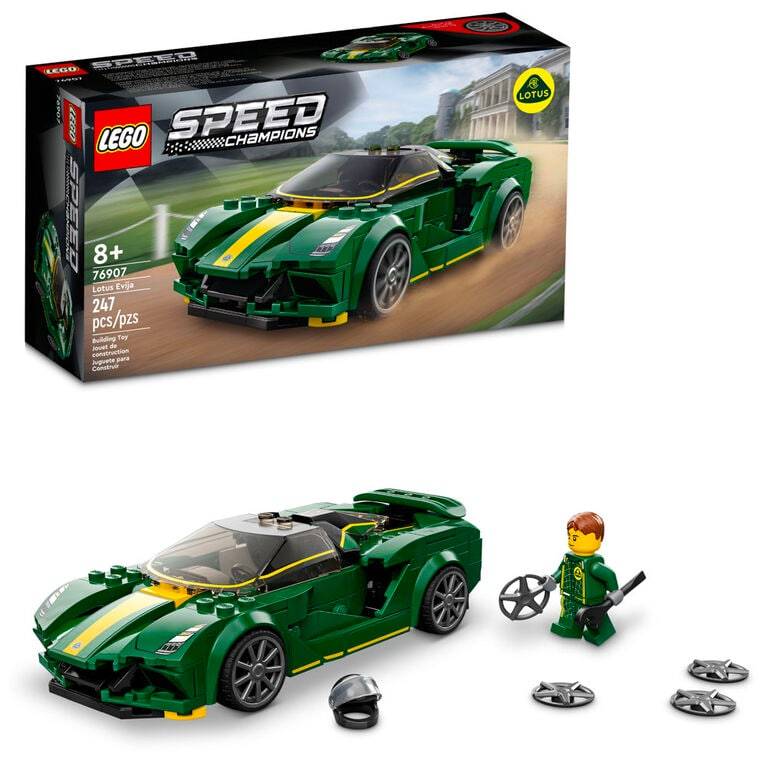 AMAZING FEATURES FOR THE LEGO LOTUS EVIJA 76907 SET.
AN AWESOME DISPLAY
The first thing that immediately hits anyone who bumps into this set is wow! And truly, how " wow! " this set is. The set comes in green and white colors, with decorations on the body. The set also comes with a nice Minifigure which You could place inside the set for a more epic display. The Lego Lotus Evija set is exceptional and worth a spot on your shelf this year.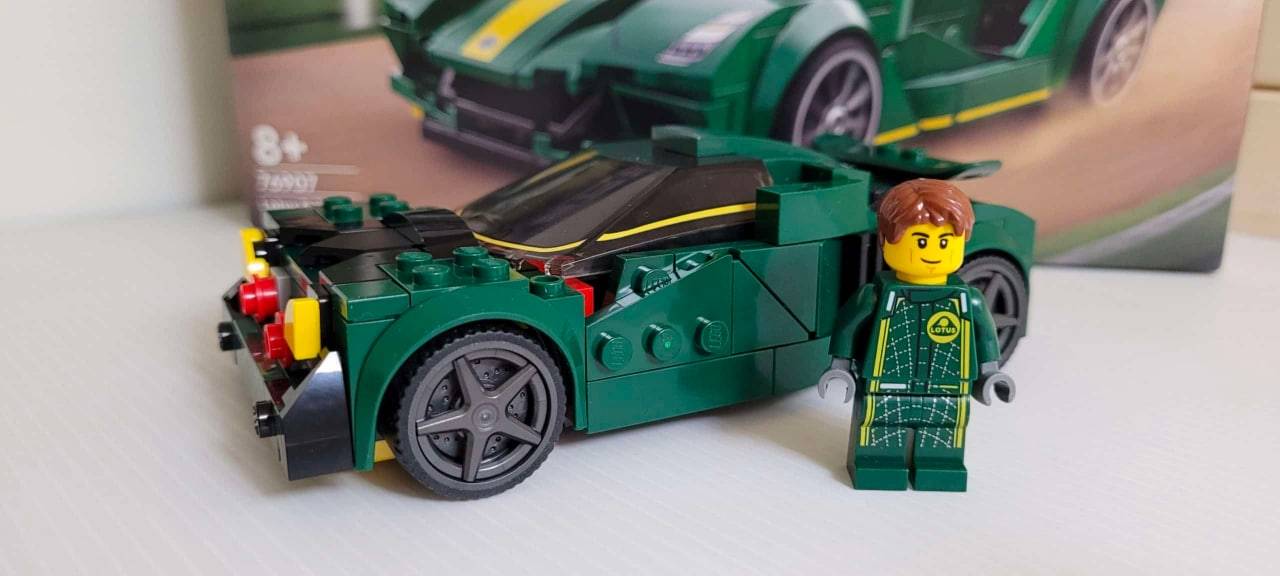 IT COULD BE PLAYABLE.
Nothing is more awesome than a Lego car offering more than just a display. And this Lego car is on top of that list. The set is very portable and has been designed to be durable, making it easily movable for kids who can resist the urge to play with it. But if moving the set about seems a little too childish for you, you could decide to wire the car making it completely remote controllable. And if you have been a collector of Lego race cars, you could engage in a tone of races, pushing the majestic Lotus Evija electric car to the limit.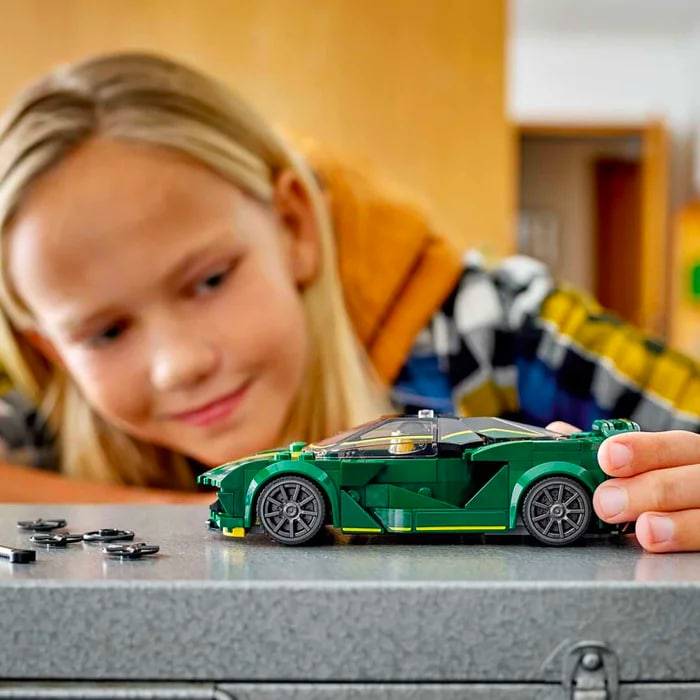 TOP QUALITY MATERIALS.
Aside from an amazing display and playable features, the Lego Lotus Evija set is designed with top-quality materials. All materials used by the Lego team have been well-tested to ensure they pass quality assurance. Lego also prides itself on its sets being of high quality and able to last long periods. So as far as Lego sets go, purchasing this one will not be a waste of time. The set has also been monitored to make sure it is safe and easy to use. You can be assured of your safety when. Working with this set. The only caution is always working in an elevated space when kids are around. A table will be the best option. Regardless of that, the Lego Lotus Evija set is one to have.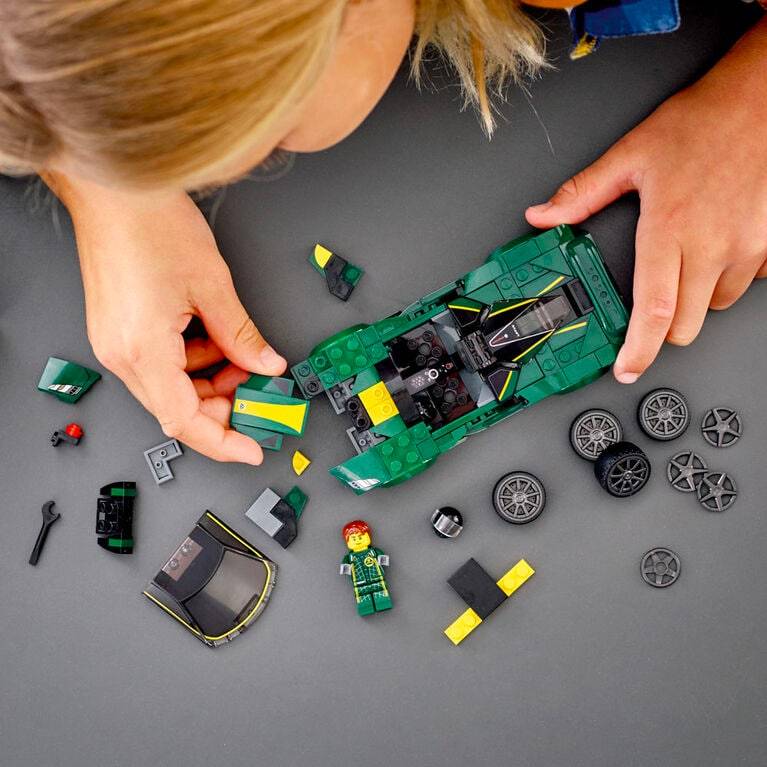 SET SIZE.
The Lego Lotus Evija set could be considered a medium size set. The Lego set comes with a total of 247 pieces. You could build this set in minutes if the Lego builder is experienced. And when fully built, the Lego set measures a total of 1.5 inches high, 6 inches long, and 2.5 inches deep. The set can also be brought to life easily thanks to a nice interactive building guide. The set's size also makes it an excellent display option.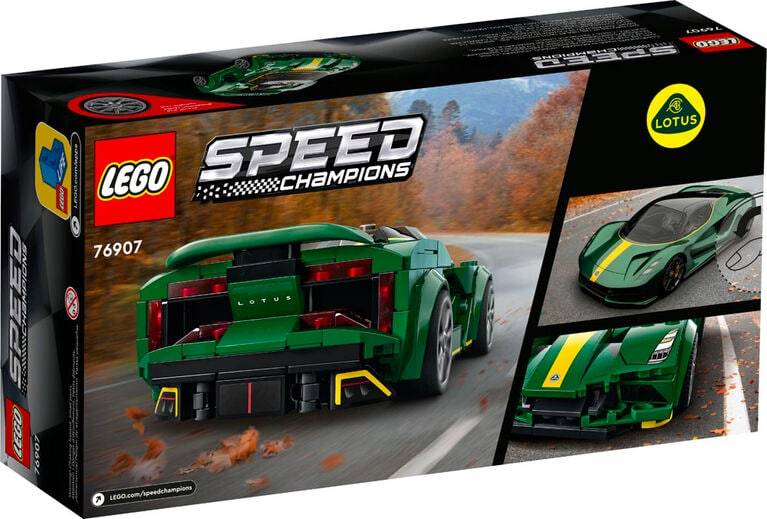 SET PRICE.
You can purchase the Lego Lotus Evija set from the Lego website. The set is available almost across the continent but is more circulated in one area than the other. You can also purchase the set directly from your area's Lego store. You could also check other Toy shops in the area. Because the sets are the size of a little toy car, the price is set at a fairly affordable rate. You could get this Lego set for about 20 US dollars. But note that the set could be more expensive in other parts of the world due to the availability of the Lego set. Once you have successfully gotten our amazing Lego set, include our amazing light kits to make your set look even more award-winning.


MAKE YOUR LEGO LOTUS EVIJA SET LOOK EVEN MORE AWARD-WINNING WITH OUR AMAZING LIGHT KITS.
Our amazing lights are truly wonderful because they help bring out the overall features of any Lego set. Another special thing about them is that they are perfectly customized to meet every Lego set's need. If you are interested in purchasing our amazing Lego lights, you can visit our light kit page on the menu bar. Our light kits vary depending on the price you decide to purchase. Purchasing our standard light kits will give you access to more cool features like a remote control. The fact remains that even our basic light kits could be very difficult for beginners to install successfully. If you are new to our Lego lights, the three steps listed below will greatly help if you follow them accordingly.
1. Inspect all purchased lights.
2. Install all Lego lights using our manual.
3. Test run all Installed Lego lights before use.
Let's look at these three steps a lot more closely.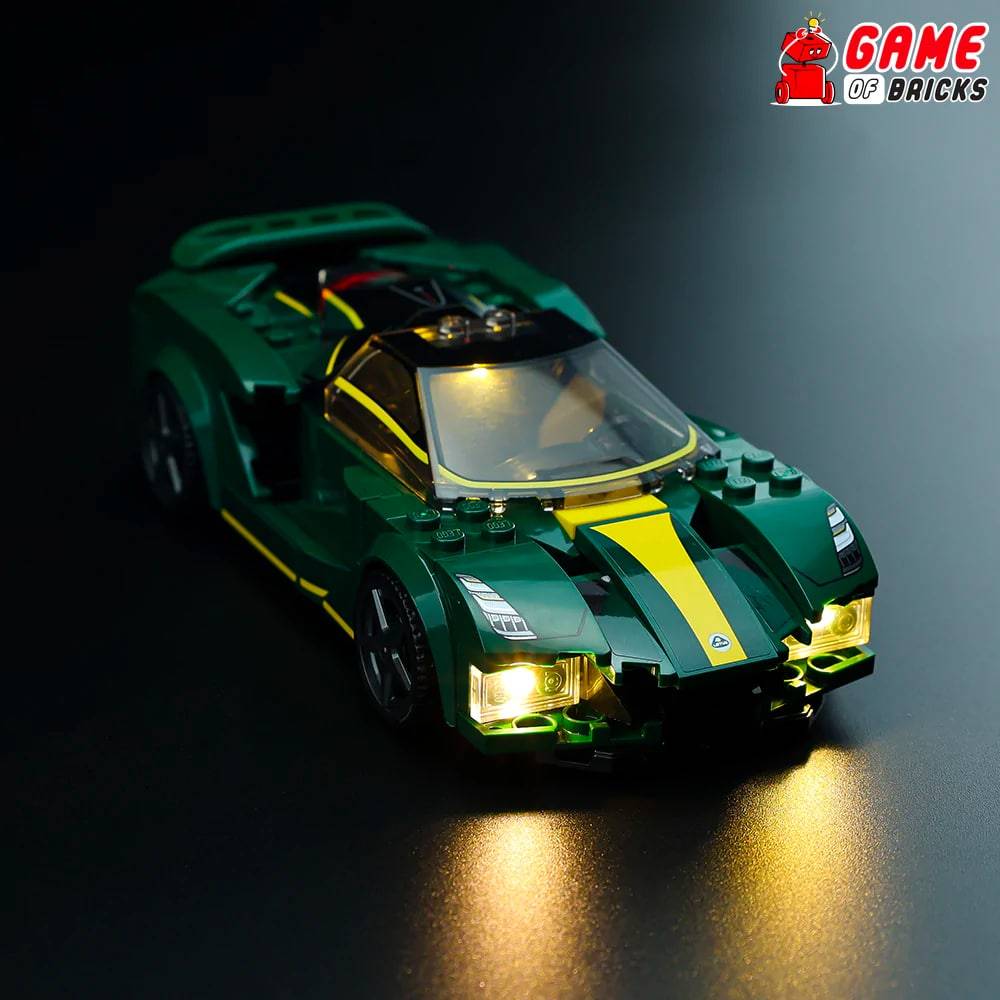 INSPECTION.
Once your light kits arrive, it would be best if you take the time to inspect them all. This Is because your light kits are very delicate and can easily sustain shipment damages. So as soon as your light kits arrive, inspect them. If you notice anything wrong with your light kit, immediately request a replacement. But if everything looks good, you could then install it.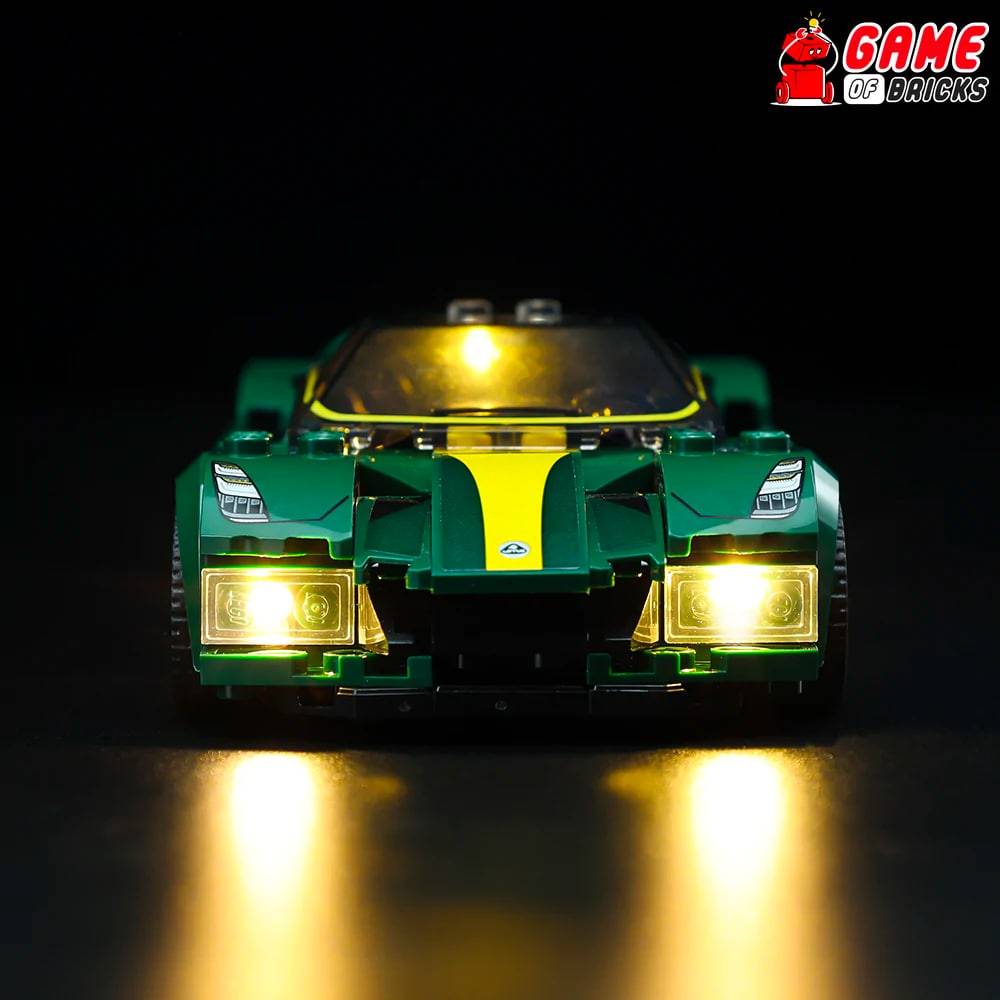 INSTALLATION.
Once you inspect your light kits, it's time to install them. It would be best to use the instruction manual to succeed in this process. The manual would ensure you do not run into any roadblocks while installing. If you follow the instructions from the manual carefully, you will surely succeed.
TEST RUN INSTALLED LIGHT KITS.
Once you build your Lego Lotus Evija set, it will be wise if you take the time to test-run them. The reason for doing this is to make sure everything is working perfectly. So take your time with this process to Look through the vital features of the light kit. Once everything works perfectly, put your Lego Lotus Evija set on display for all to see.

out. 
---