You stand a chance of defeating the incredible hulk with the LEGO Hulk Buster 76210 Set.
By

Eve Alessa Arevalo
/
November 30, 2022
The Incredible Hulk is one of the strongest Avengers characters. He is so powerful that sometimes his power seems uncontrollable. Though his human host Bruce Banner is nice, intelligent, and some worth timid, when upset, Hulk is unleashed a d ready-to smash. On many occasions, it has taken one of the Avengers to try and calm Hulk or put him in his place. One of them was Toney Stark, also known as Iron Man. This incredible Avengers super is loved for his great use of a high-tech engineered suit to get the upper hand over his opponent. But to fight and take down an opponent as large and powerful as Hulk, he would need a suite of the most impeccably strength and size. It is for this reason the Hulk buster was designed.

This suit proved truly powerful as Toney battled with Hulk and later subdued him in the Avengers Age of Ultron movie. If you are a Marvel fan, you must be very conversant with this amazing suite designed by Iron Man and what it was able to accomplish. How would you feel if we told you that you could build and display a replica of this amazing Lego set in your living room? We are sure you will be completely blown away. Well, the truth is you can own and build a replica of this set, thanks to the Lego team's new release. Well, on the 9th of November, Lego announced the release of the Lego Hulk Buster. With this set, fans bring to life the replica of the powerful suit worn by Iron Man in his battle against the incredible Hulk in the Avengers Movie. The building of this amazing Lego set is designed for both adults and kids, which means that you could build this amazing set alongside your kids. But before you run off and buy this set, here are a few reasons why you should.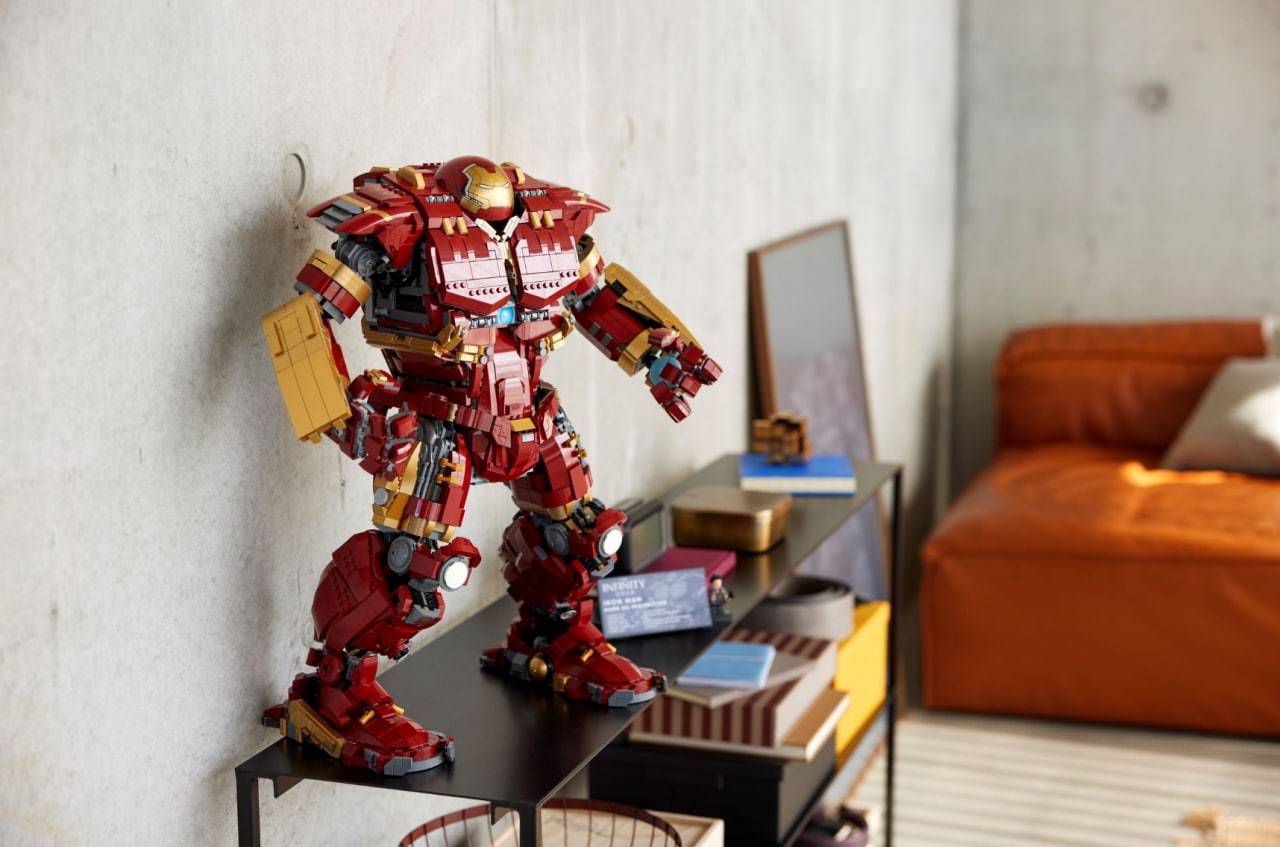 AN IMMERSIVE BUILDING EXPERIENCE FOR THE LEGO HULK BUSTER 76210 SET.
The Lego Hulk Buster is a large building project with over 4000 pieces. This amazing set comes with lots of cool parts which make the set stand out. When builders hear that the set comes with over 4000 pieces, they get overwhelmed. But when the set arrives and you see the striking cover picture, which gives you insight into what you are about to build, you are left feeling inspired. Aside from that, when you open the box and see how neatly arranged the set pieces are in numbered bags, you are left with a perspective of what you must do and how long it will take you. The set has 23 numbered bags, which you will use to build the Lego Hulk Buster. You could break the putting together of this set into three stages; the first stage will be the body's building. And then the other two stages will be the building of the Legs and Hands of the set.
The building of this Lego set could take hours to build, especially if you are new to Lego. But the Lego team has done something remarkable with this set that will not only save time but make building this set even more interesting. That is the inclusion of three instruction manuals. Each instruction manual contains details on successfully building each part of this set. This instruction manual means you have all the help you need to build this set and can build the set in record time by getting additional support. Once you build this set, you can put it on display for all to see. Aside from the incredible building experience this set offers, you also have access to awesome features which makes building this Lego set satisfying. What are some of these features? Let's find out.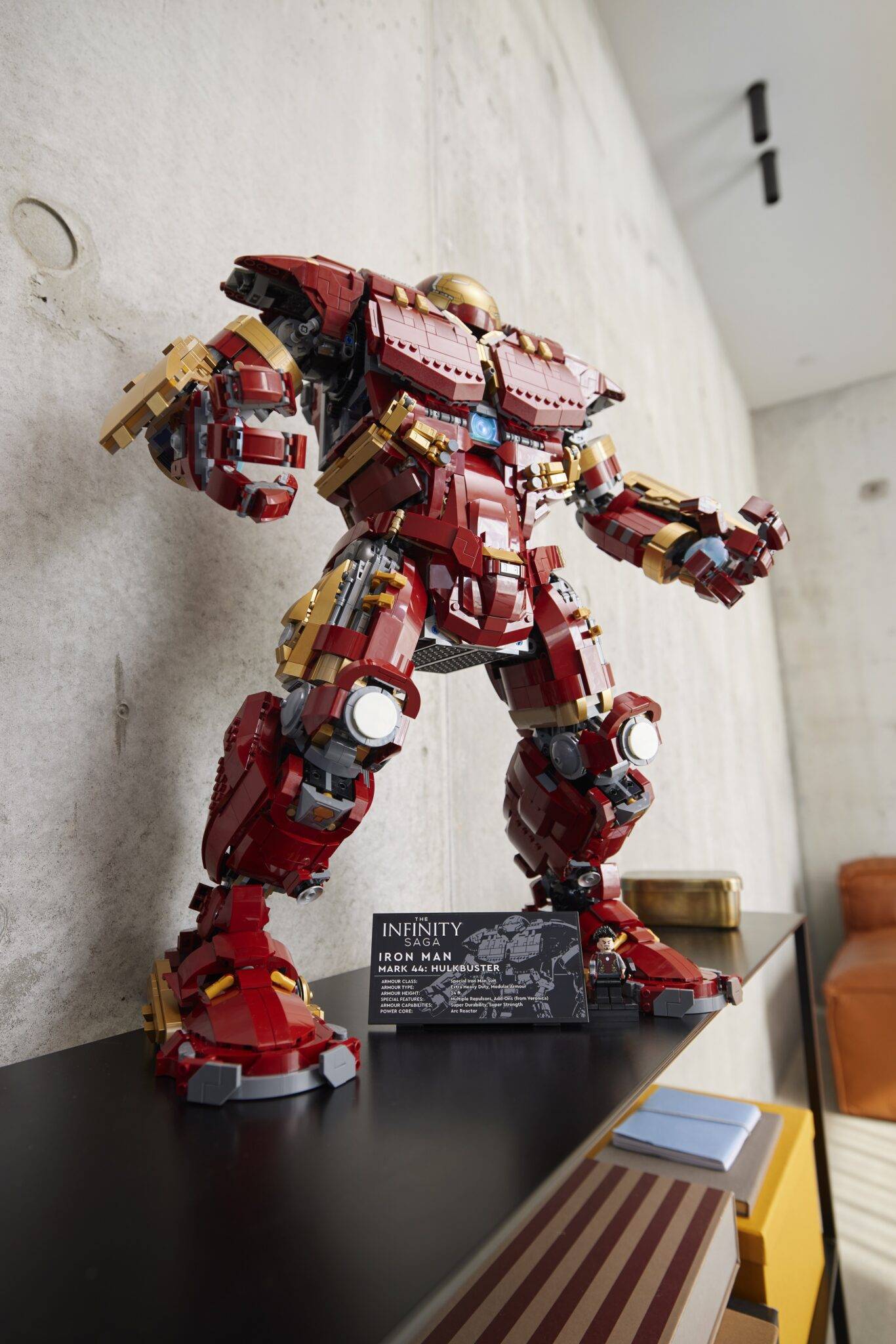 STATE-OF-THE-ART FEATURES FOR THE LEGO HULK BUSTER 76210 SET.
MOVABLE JOINTS.
Well, the main purpose of designing this Lego set is to give Marvel fans an awesome collectible from one of their most successful and Loved movies. A Lego set based on one of the iconic fights in the Avengers history. Lego achieved this dream with this amazing Lego set. What makes this set so incredible as a display set is that the two joints for the hands are totally movable. This makes this Lego set possible from so many different angles. So be sure to utilize this feature by posing your set from many angles.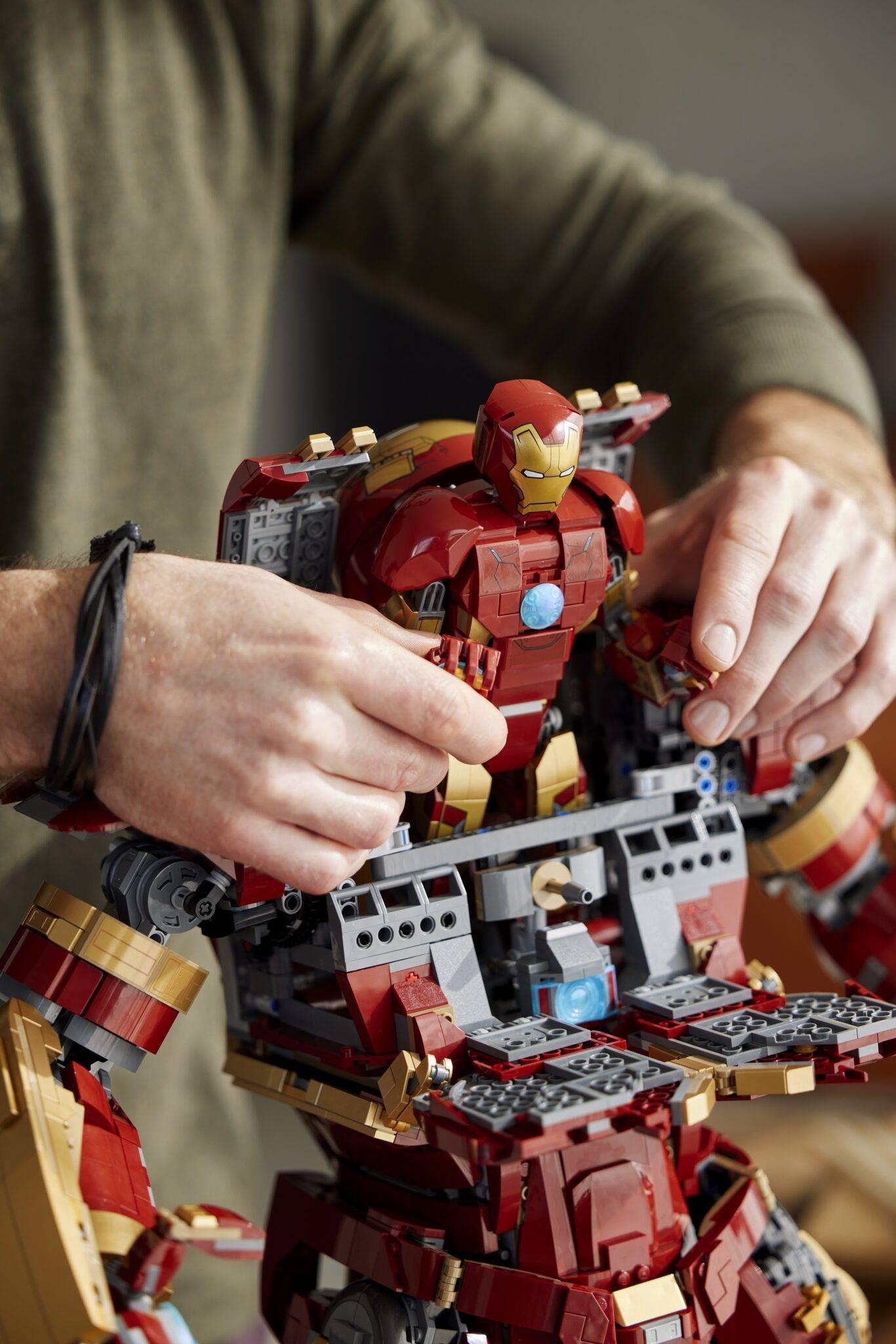 THERE ARE LEGO LIGHTS.
The Lego Hulk Buster set has been made to look so realistic by the Lego team. But they went a step further to include three lights to be installed alongside the set. These lights light up the chest and arm area of the set, giving the set a more refined look. In addition, the Lego set comes with a display stand that contains information about the set, including its size and height. This stand makes displaying this set all the more satisfying to build and awesome to display. So if you are a fan of the incredible Lego display, hurry and get this Lego set this year.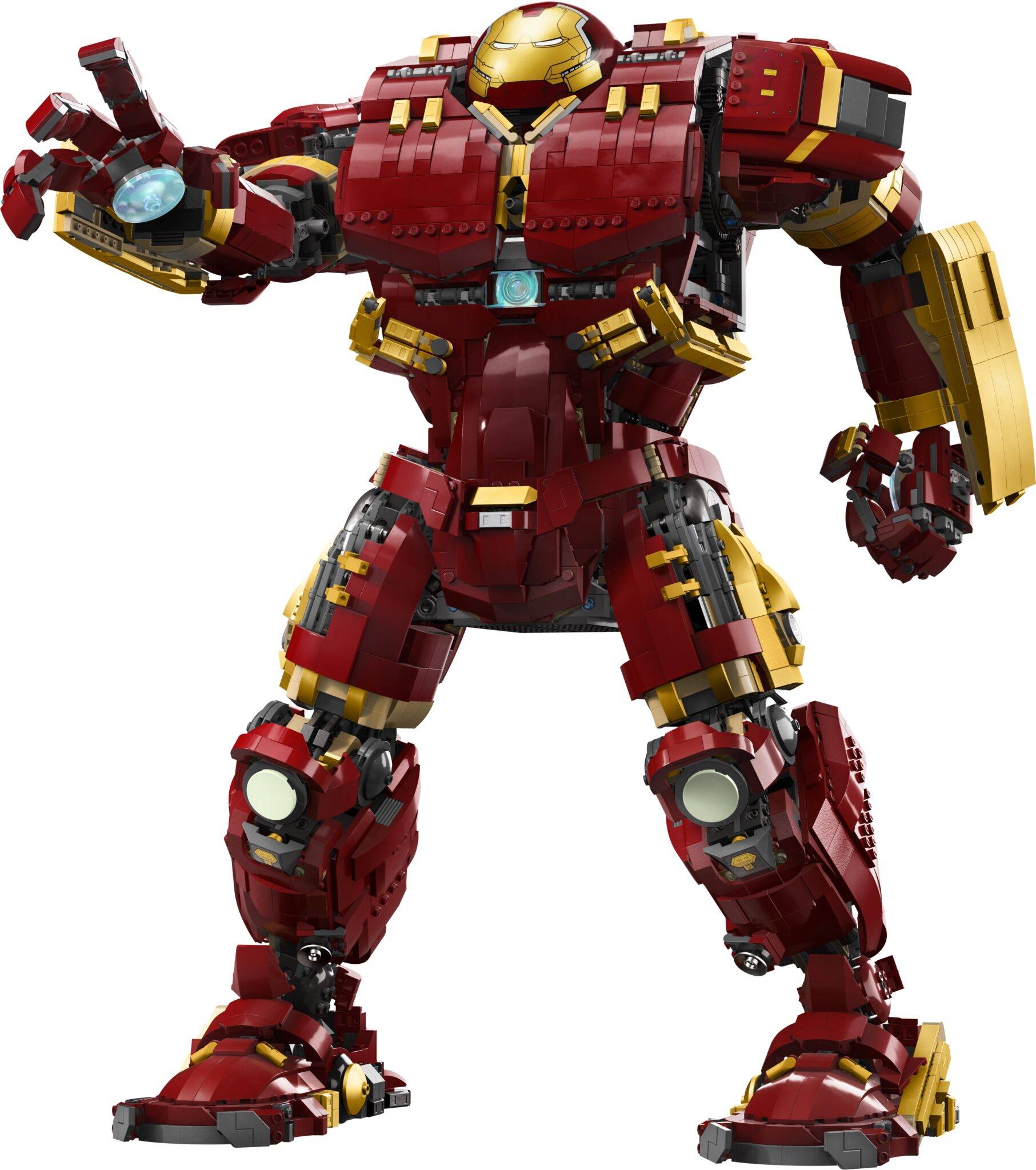 SET SIZE.
The Lego Hulk Buster 76210 set comes with a total of 4069 pieces. These pieces are well-built by the Lego team and are of the highest quality. The bricks are also safe and can be built by kids and adult Lego fans. The Lego set is also of impeccable size and height that it is impossible to miss when displayed alongside other Lego sets. The Lego Hulk Buster is 29 inches high, 19 inches wide, and 10 inches deep. The set can be easily seen as a display set without much support, which makes for good pictures.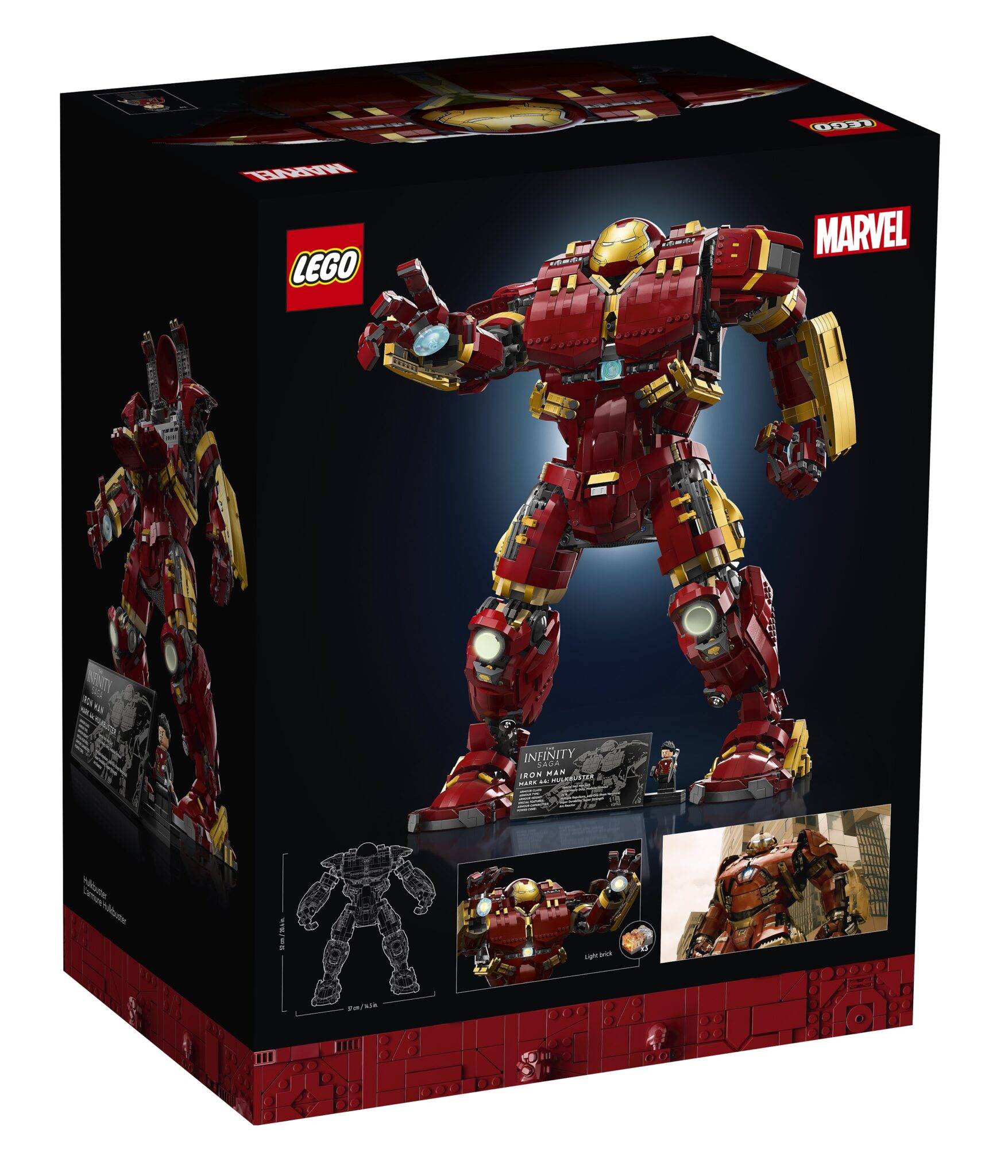 SET PRICE.
This is where things get a bit more exciting and fun. Why? Because the Lego set Is now available worldwide. This means you can purchase this set from any Lego or Toy shops in your area. But if you a fan of online purchases, you can get the set from the Lego website. The Lego Hulk Buster set is sold for over 500 dollars, a total of 549.99 dollars. The set could cost slightly higher or lower, depending on your location. The set is worth the price, thanks to the fact that the set comes with lots of awesome features. Plus, with our Lego lights, you could add more life and color to the set.

LIGHT UP MORE THAN JUST THE HEART AND HANDS OF THE HULKBUSTER WITH OUR LEGO LIGHTS.
As we said before, the Lego Hulkbuster comes with three lights that Light up the hands and chest of the Hulkbuster. This is amazing but only partially enough if you are a fan of Lego Lights. With our Lego lights, you get the chance to light up more parts of your set, like the eyes, Legs, and even the back of the set. You also get to light up the set's stand, making all details glaring and hidden shine through. But installing our lights may take a lot of work for beginners. Here are a few steps that can help speed up the process.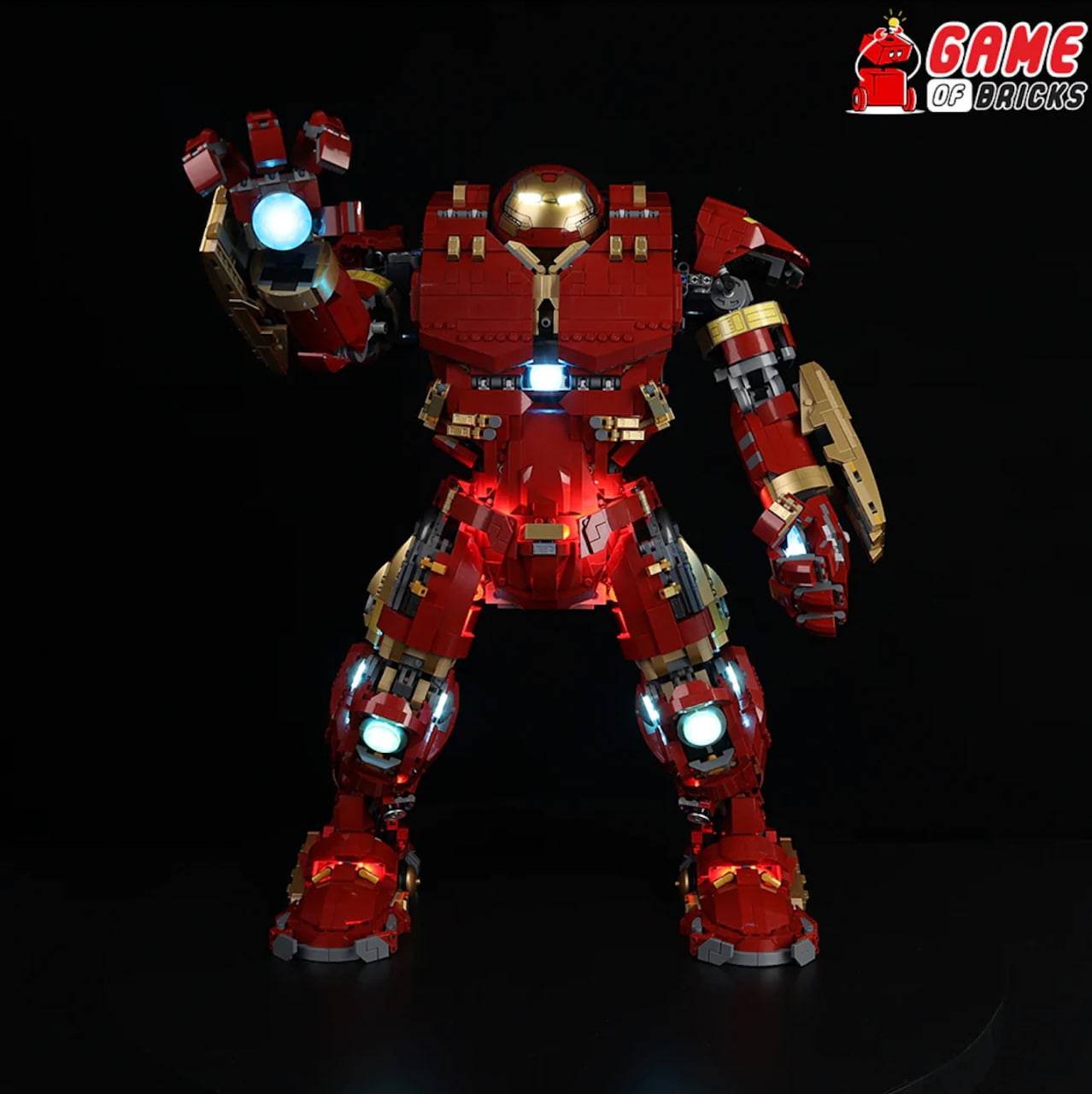 INSTALL WITH THE MANUAL.
When you get something new, you are always going to need guidance. You should study it carefully to get the best out of your light kit. Make use of the manual when building. This is very important to ensure you keep your light kit intact. It also helps make the installation process straightforward. So if you want an installation that is as smooth as possible, it would be best if you use the manual.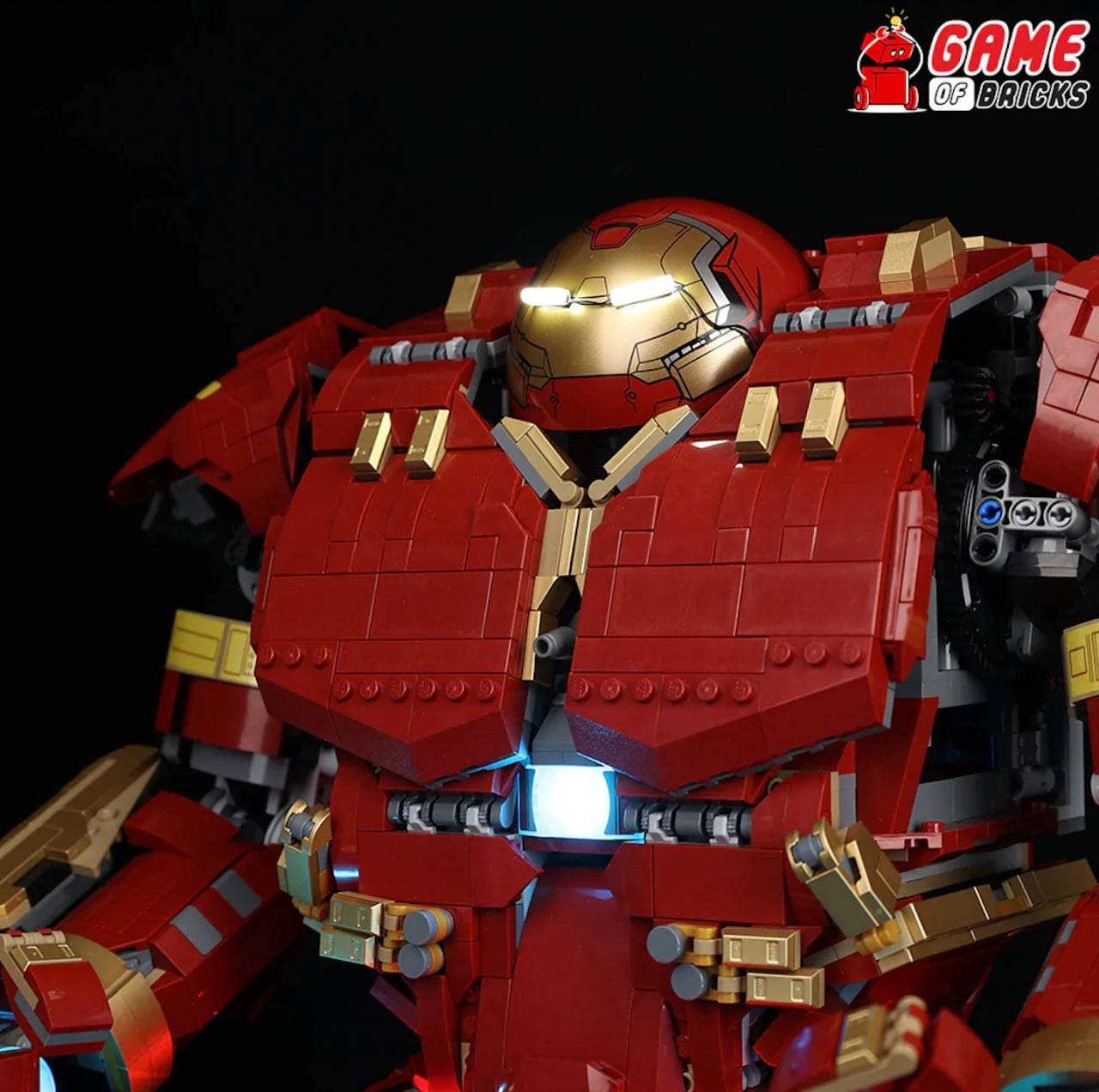 TEST YOUR LIGHTS.
Once you are done installing your light kits, you should test them. Chances are that the light kit you installed needs to be fixed. Search out for signs of short-circuiting. This sign would quickly help you detect a problem. Once you notice any problem, be sure to fix it. Once you have successfully installed your light kits, put them on display for all to see!