LEGO Gifts that say I Love You without actually having to say it
By

Eve Alessa Arevalo
/
April 03, 2023
LEGO sets have long been a source of fun, creativity, and imagination for people of all ages. What better way to express your love and affection than by gifting a thoughtful LEGO set? These versatile toys are perfect for birthdays, anniversaries, and other special occasions. In this article, we'll explore some of the best LEGO sets to give as gifts that say "I love you."

1. Flower bouquet Lego set.
Nothing says have a beautiful lovely day than a wonderful bunch of flowers, And there's nothing more romantic done than a bouquet that is made all out of LEGOs. LEGO bouquet has a magical look to them it has the sole purpose of making the room more lively and beautiful. Another benefit of this flower bouquet is that it can last for a long time while other flowers can wither away which can symbolize your Undying love for your partner and how your love can last for a long time. This bouquet of Lego flowers is inspired by real flowers like poppies, snapdragons, daisies, roses, and grasses. This flower bouquet can make your lover's heart Bloom with different emotions of love and joy. This is the perfect gift to give to someone on Valentine's Day and is also perfect for someone who is a fan of creating projects like these big beautiful LEGO pieces. This LEGO piece can change the position of the flower petals and can be combined with other LEGO flower sets. The length of the LEGO sets can be adjustable and it is made with an element of plant-based plastic material made from sugarcane.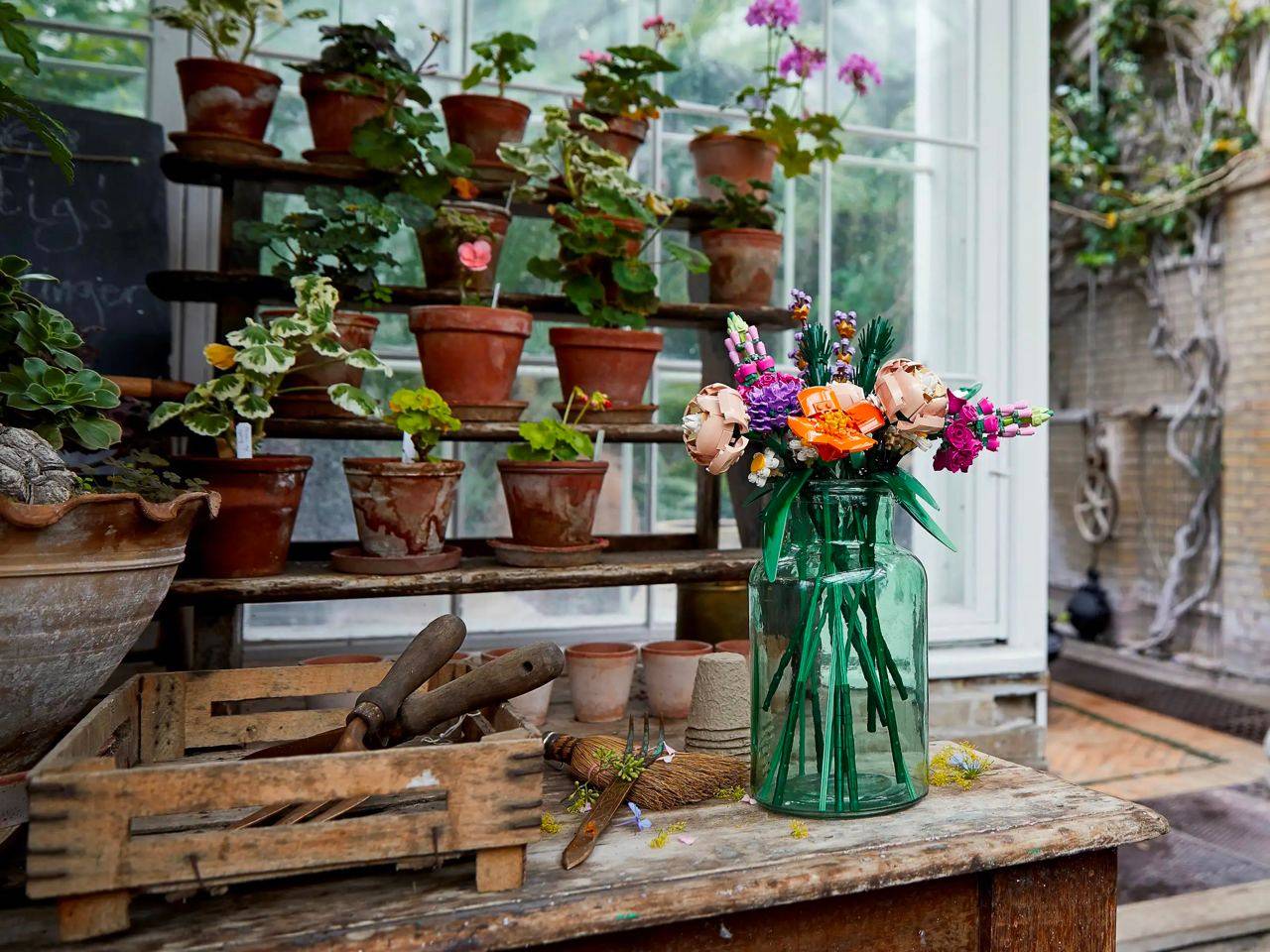 2. The Heart Ornament Lego set.
These 254 LEGO pieces can be used as decorative ornament in your house. It shouts out I love you to the person you're giving it to and is mostly used for display. It is one of the most creative gifts you can give to someone very special to you, you can spend some time building it together and making lovable memories with you and your partner with these amazing house ornaments you can't even find a place to put a list together in your room or apartment. And it also gives out this amazing memory when you look back at the ornaments that you created together.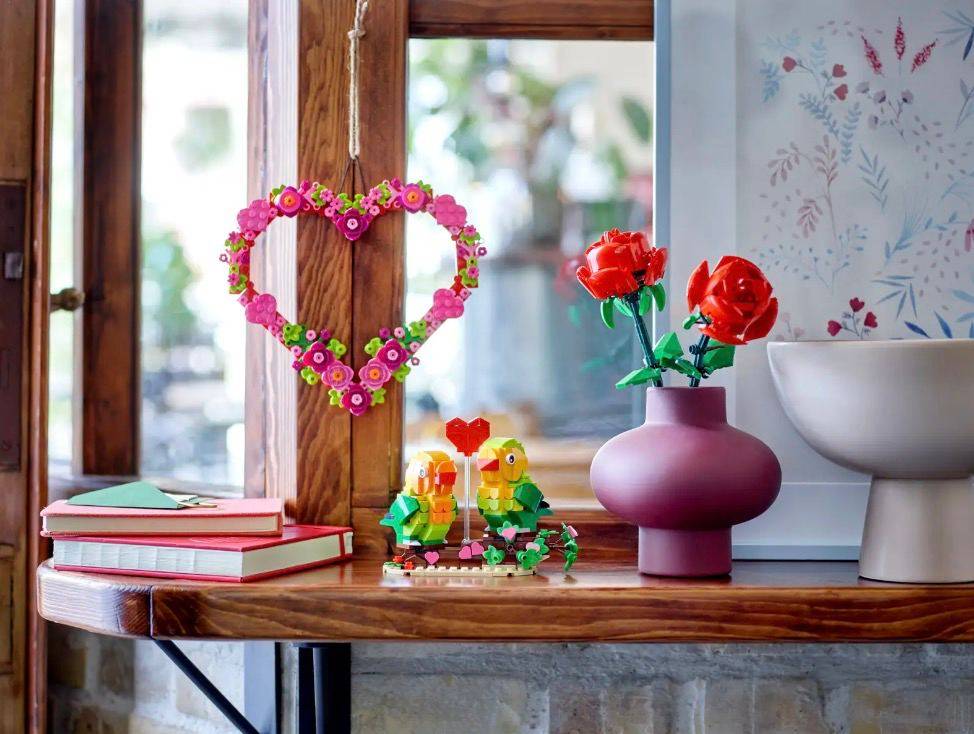 3. Daffodils Lego set.
With a lovely color of yellow and white that symbolizes fun and purity these Lego daffodils at the perfect gift to give to someone who is into colorful flowers and is also classy make an amazing display of this wonderful masterpiece and you make all the florist gets jealous. This Lego set is a perfect set put on display at home or work you can also have a splendid time building this amazing set together. Mostly daffodils have a very deep meaning in their flowers it symbolizes a start to a new Beginning which can be a nice gift for someone who is having an anniversary or someone who just started a relationship with someone for someone who has started a new era a special person. This set is a perfect gift to give at weddings also. Each of the daffodils is 11 in long so they will surely make a statement when showing it on display saying clearly that you love the person that deserves this gift.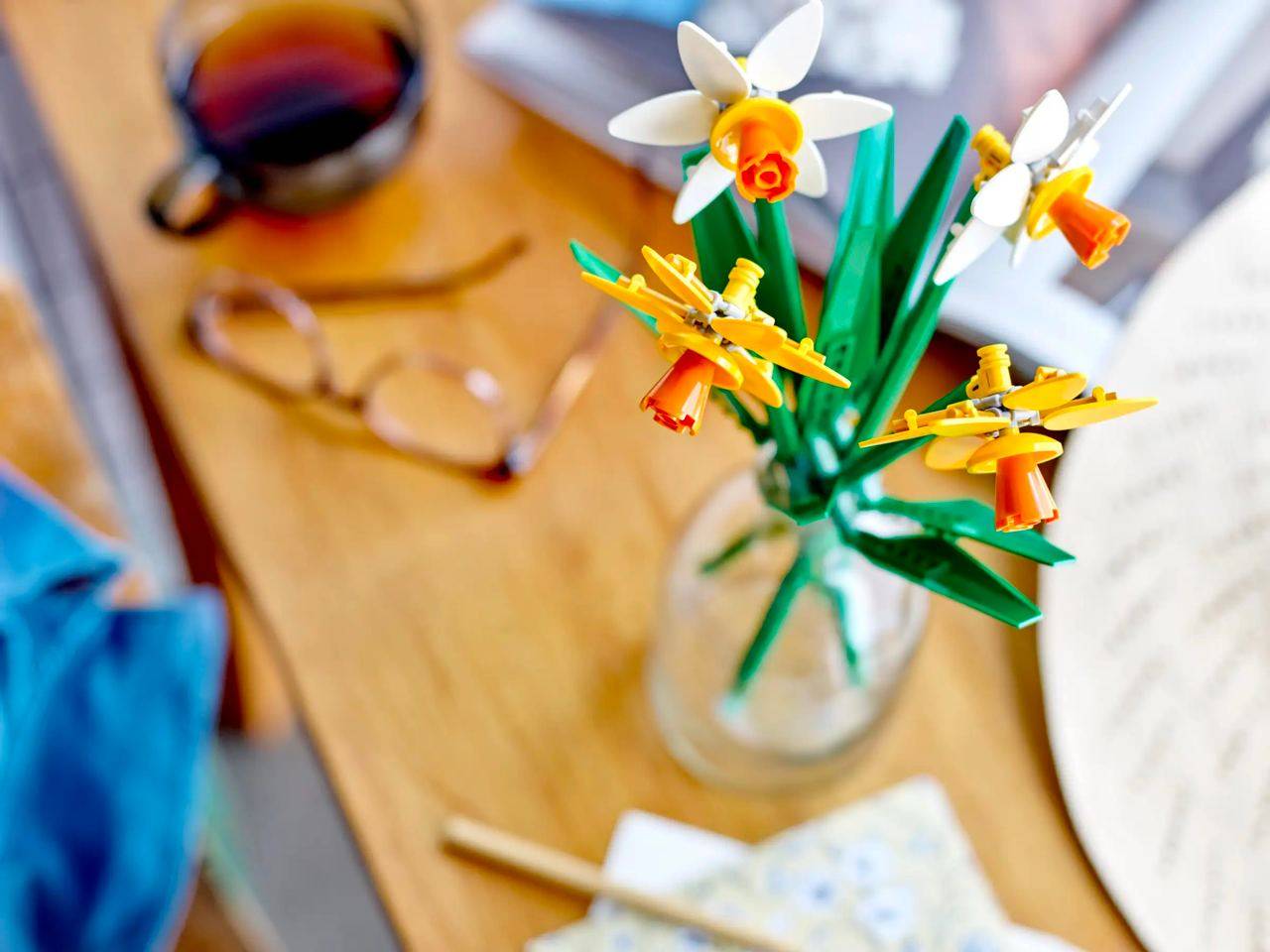 4. Icons Dried Flower Centerpiece Lego set.
With a height of 40 cm depth of 13 cm and height of 7 cm, these 812 LEGO pieces have been making statements with wonderful words such as I love you to anyone to whom this gift is presented. This is an iconic gift for an iconic person who can set the mode of romance while you are building this incredible masterpiece. This LEGO set comes in rose and gerbera focal points, this gorgeous masterpiece looks perfect anywhere in the kitchen, living room, bedroom, or bathroom, it will look perfect anywhere it is placed. It can also be hung or placed centerpiece.
5. Valentine Lovebirds LEGO set.
Maybe you are not a flower person then this set is for you. As you can see it represent how you can be love birds together and share deep feelings which other. Nothing shouts out I love you than two colorful birds with love all covered around them. This Lego set contains two Birds that are surrounded by hearts all over them and a great big heart in the middle of them. It has a total amount of 298 pieces and it can be a perfect form of activity for you and your partner to enjoy a wonderful time together creating this amazing piece on a special day that you can later put on display in your apartment or office to display Your Love.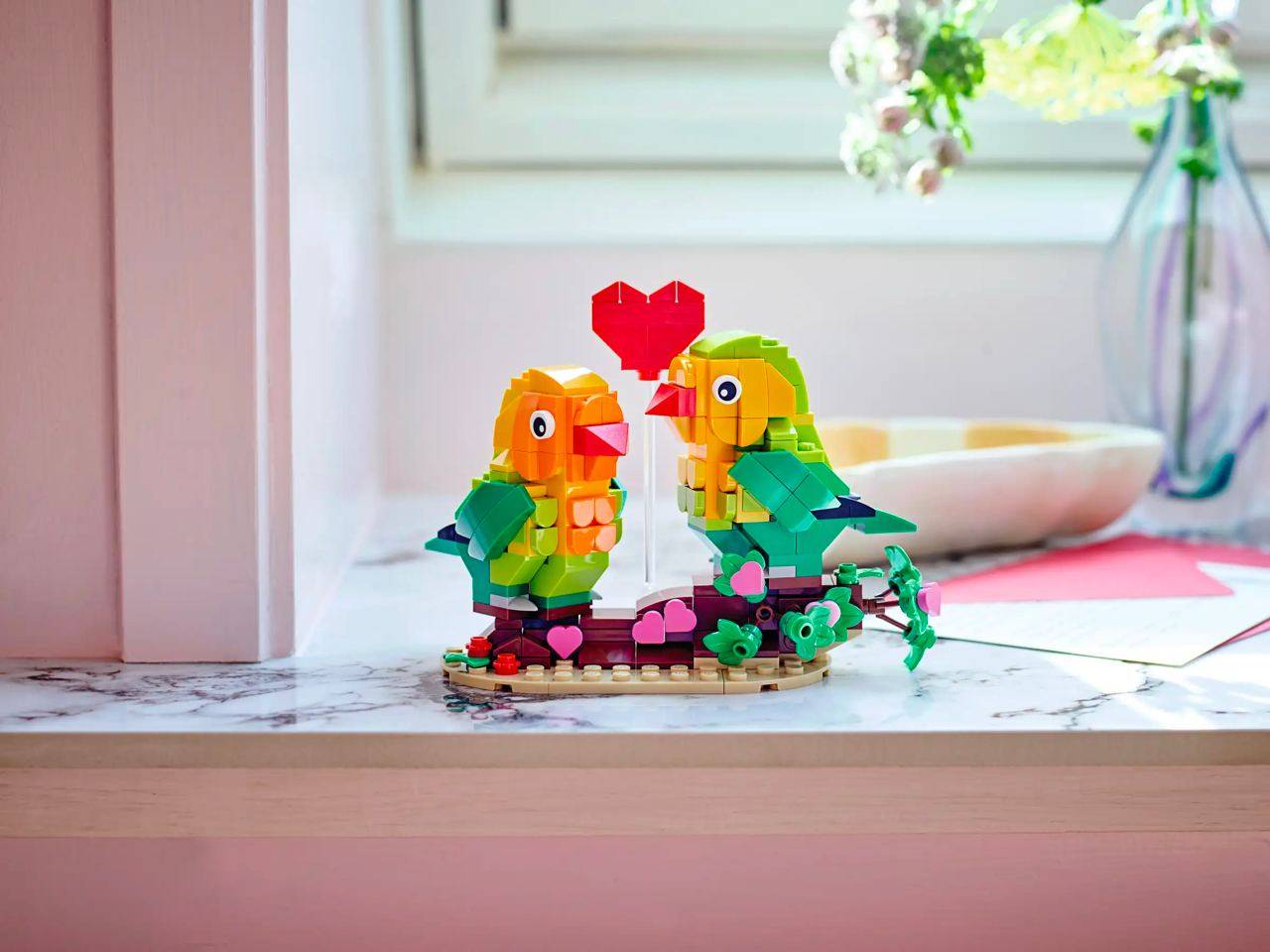 6. Roses Lego set.
Roses are red and diamonds are perfect but what can say love more than a bunch of roses or even one rose flower will say lot instead of buying a Rose that will wither away after a time why not buy a LEGO set of Roses which is very beautiful to behold with vibrant colors of red and green bringing out the perfect beauty of a rose. You can build this amazing masterpiece together with your partner sharing amazing memories. Roses normally symbolize beauty and Elegance which you can give to your partner to symbolize the beauty of your relationship together and the pure Elegance that comes out of your relationship. It is 26 cm long which makes them perfect for any sort of display in a vase and has a total of 120 pieces. Two Roses can also be added to other flower LEGO sets.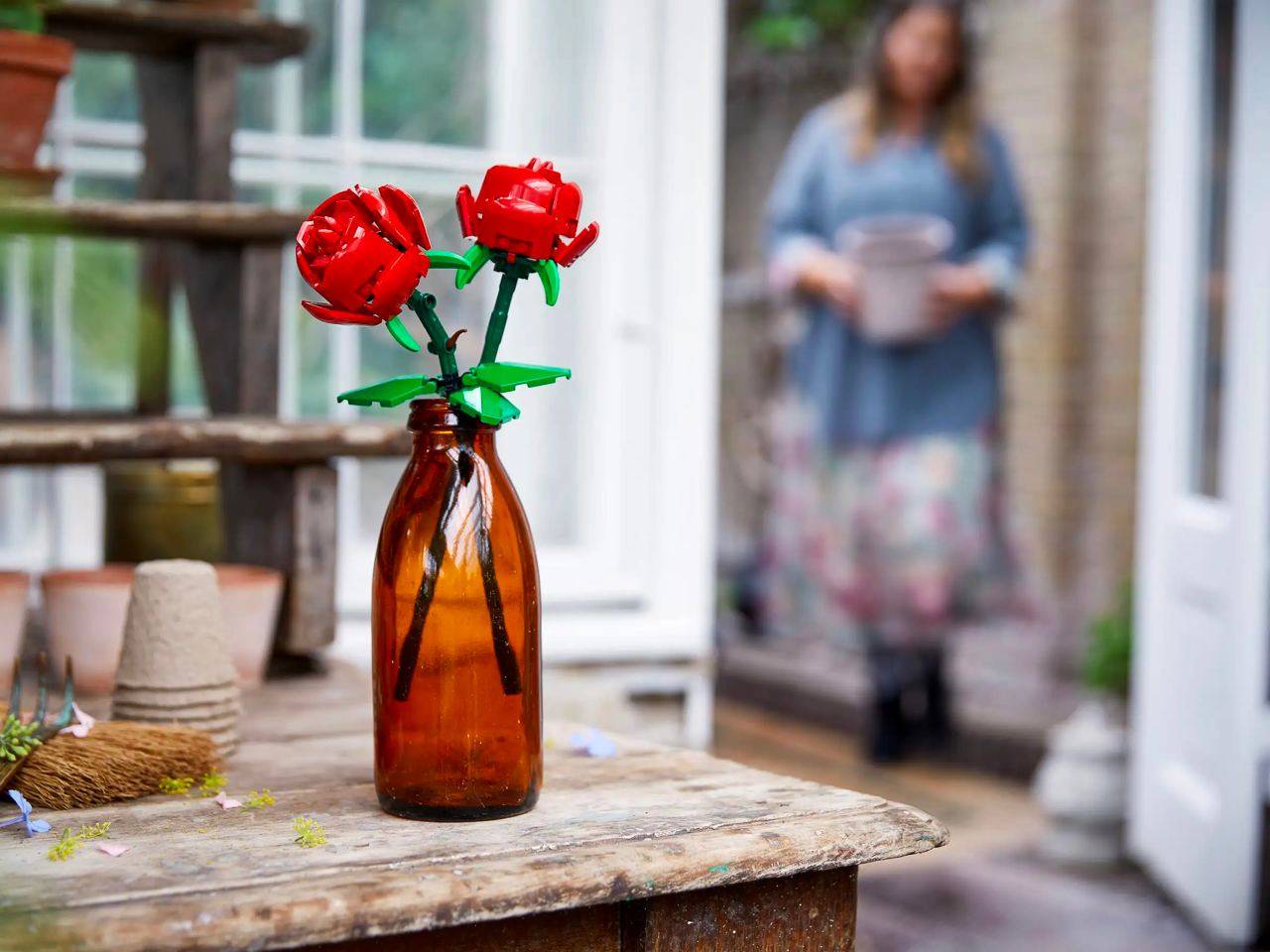 7. Sunflower LEGO set.
If you're looking for a peculiar flower to give to someone special and you want to think of a flower out of a box you can give the person in sunflower in Lego form. With its vibrant color and joyful look it can be a nice gift for someone who enjoys flowers. The plants are perfect for the feeling of love and their big Yellow flower petals make the flowers look absolutely beautiful. The sunflower can also be a combination of other flowers to make a bouquet. This gift is a perfect display for the home or the office. Because of a total of 191 pieces.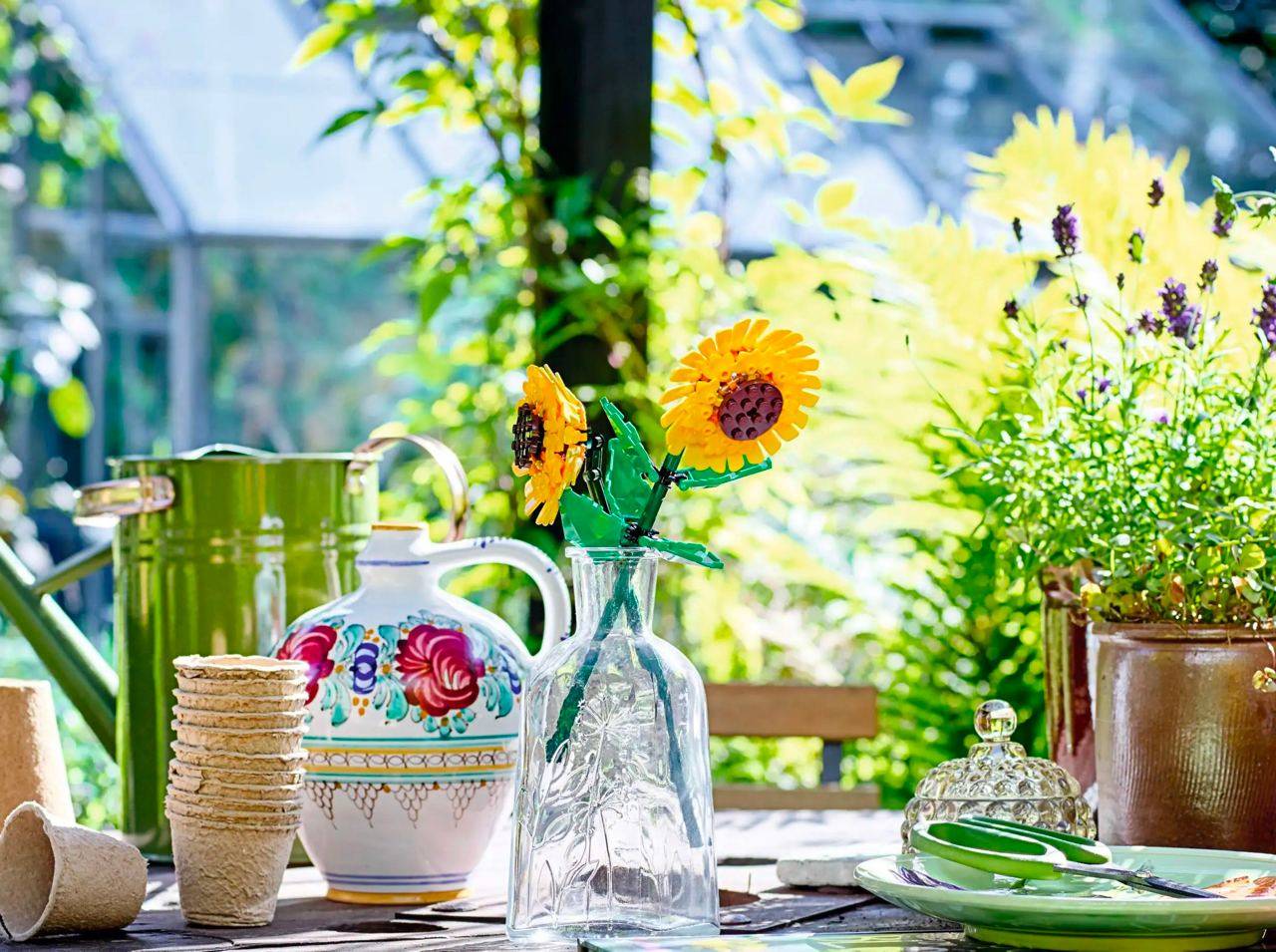 8. Orchid LEGO set.
This unique LEGO set is stunning. With a bright and delightful color of pink, white, and green, this model is perfect for creating quality time with your partner. It has a very unique look recognizing the original orchid this Lego set comes with 5 leaves at the bottom of the structure also has 2 wandering air roots that make the model a more realistic look, it also comes with a vase. This gives the model extraordinary unique details. Make an incredible experience as you build this amazing LEGO set with you and your partner you can even reposition your flower into different positions of your liking. You can even add other flowers to it like Roses tulips and so much more. The measurement of 39 cm 24 cm deep and 30 cm wide. This would be the perfect gift to give to someone on Valentine's Day or just to show your appreciation and love to someone special to you. It is safety assured and the materials are of high quality.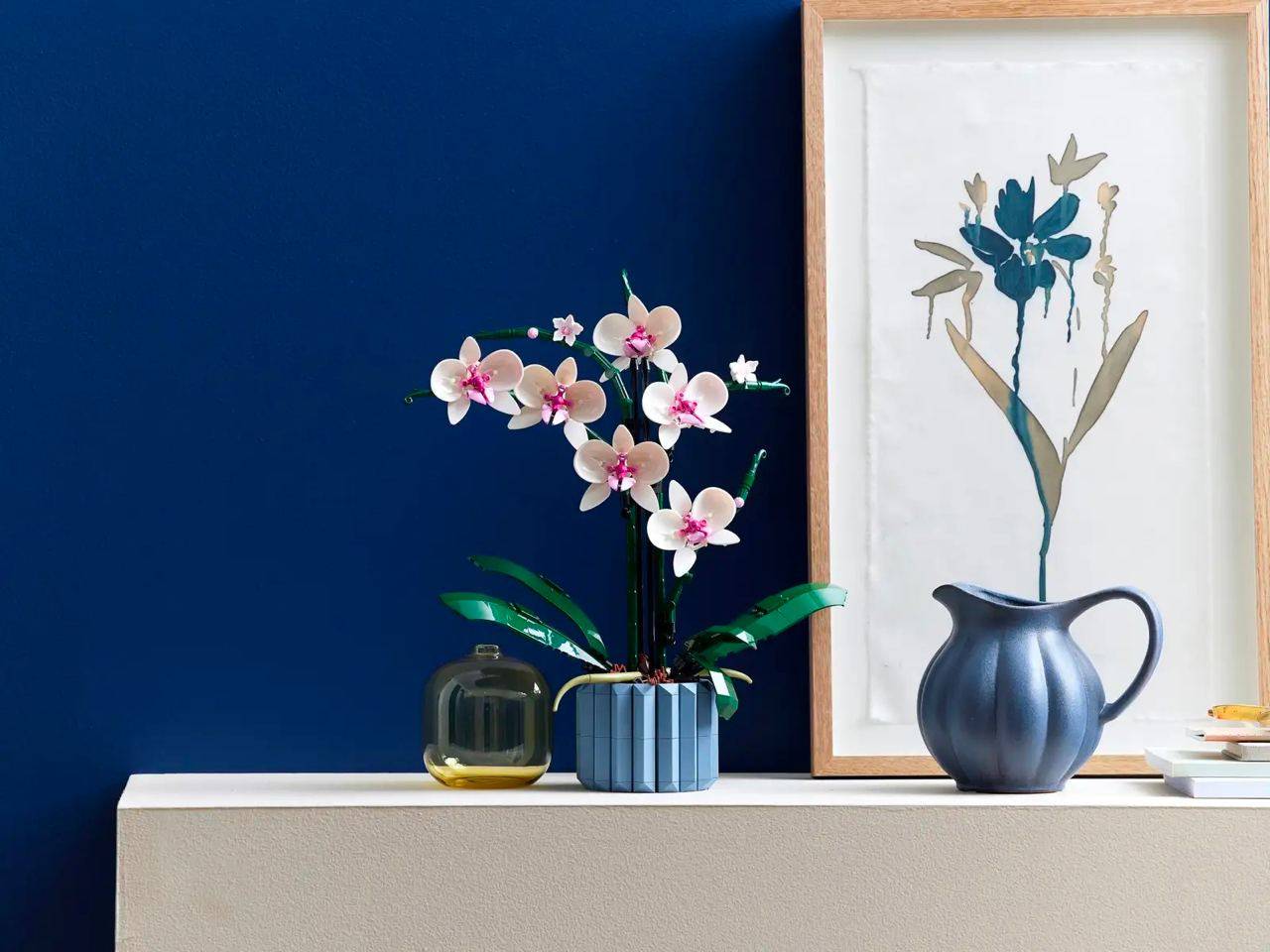 9. The Eiffel Tower LEGO set.
Does everyone know that Paris is the place of love or the city of love if you feel like you can take her to Paris why do you not bring Paris to her? This is when you can give her the Eiffel Tower Lego set which is over 5 feet tall. This Lego set is one of the tallest ever and has a total of 10001 pieces which is a lot it is a very beautiful gift idea for someone who loves traveling and seeing places. Create this amazing search with your loved one and create amazing memories as you build it to the top. The primary construction was divided into 4 sections which makes the process of building it more interesting. This model of the Eiffel Tower is a replica of the original of the Eiffel Tower. The measurements of this model are 57 cm in feet 149 cm in height and 57 cm in width.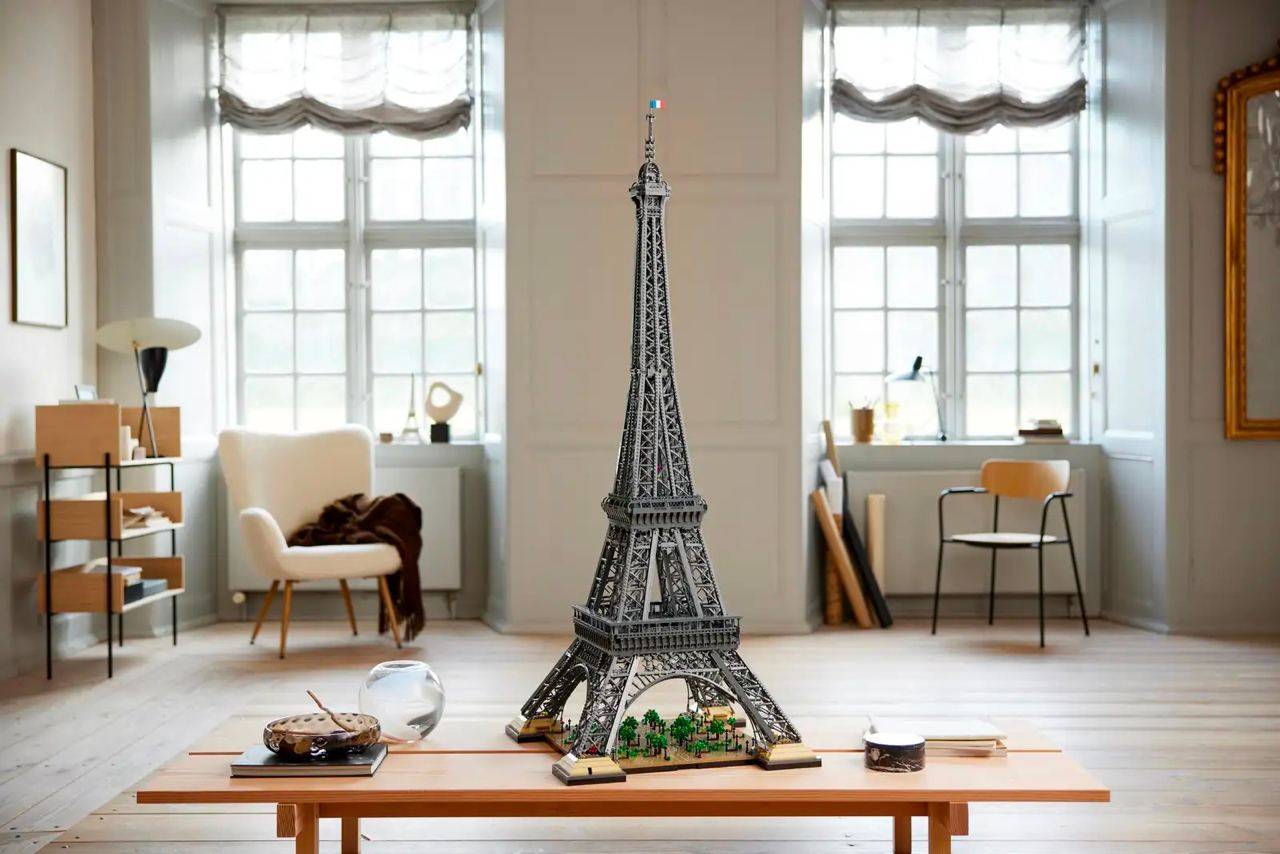 10. Valentine Brown Bear Lego set.
This Lego set has a total of 245 pieces it is one of the cutest gifts you can give to someone special. It comes with a Red Heart that it holds close to itself. Because adjustable arms and ears make different posters and expressions. Also, it comes with an iconic picnic blanket that has principal decoration around them and a beautiful red heart shape and flowers that are just filled with beautiful colors. This would be a perfect magical gift to give to someone special that you can use to make a statement of expressing your love to someone so dear to you. Create a wonderful time together as you build this amazing piece with your loved one making incredible memories to Cherish for a lifetime. It is a measurement of about 11 cm in height. It is high in quality and it is safety assured.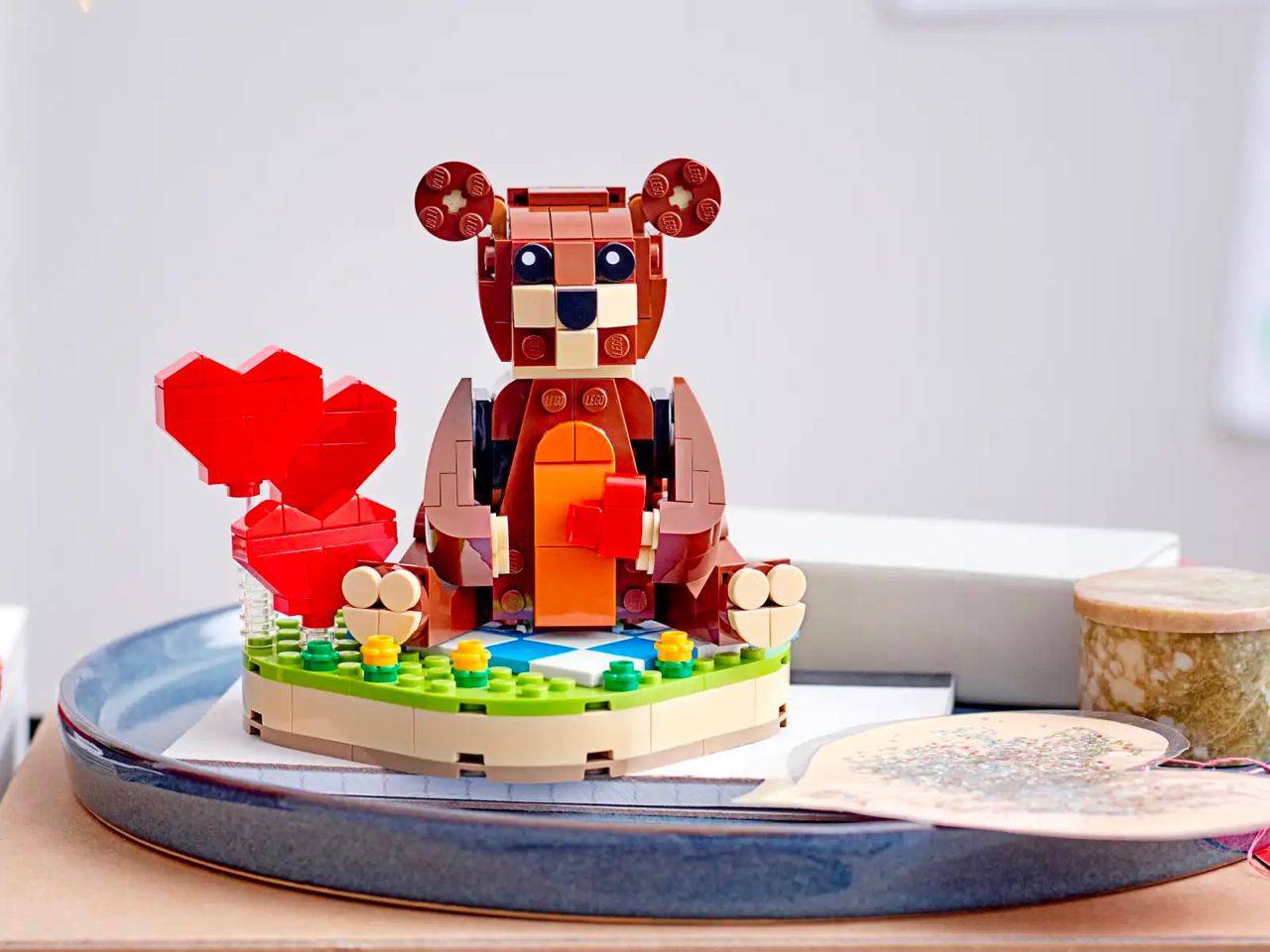 11. Floral art LEGO set.
Get ready to be creative with your partner with this creative floral art. Let your imagination soar to the sky, as you create your amazing art pieces with this incredible LEGO set piece. It is a very nice form of display that can be so amazing to behold. It has over 2,870 pieces of LEGO with 6 brick baseplates, a brick remover, a color palette, and 2 hanger elements. This is the best way to show your love and appreciation with your love and show them your creative side with this creative piece. It is the perfect gift you can give to your special someone that you love to show your feelings to the person giving it to them on a special day like their wedding day or our anniversary. Got the choice of mixing gorgeous colors and making a decision of picking an amazing flower art, get your art more Romantic with your personal touch. The measurement of this masterpiece is 40 cm in height and 27cm in width. If you need some help in creating this gorgeous art form the set comes with an illustrated guide on how to build this magnificent piece and how to create your art. This LEGO set is of high quality and has been tested to give the highest safety that it can provide.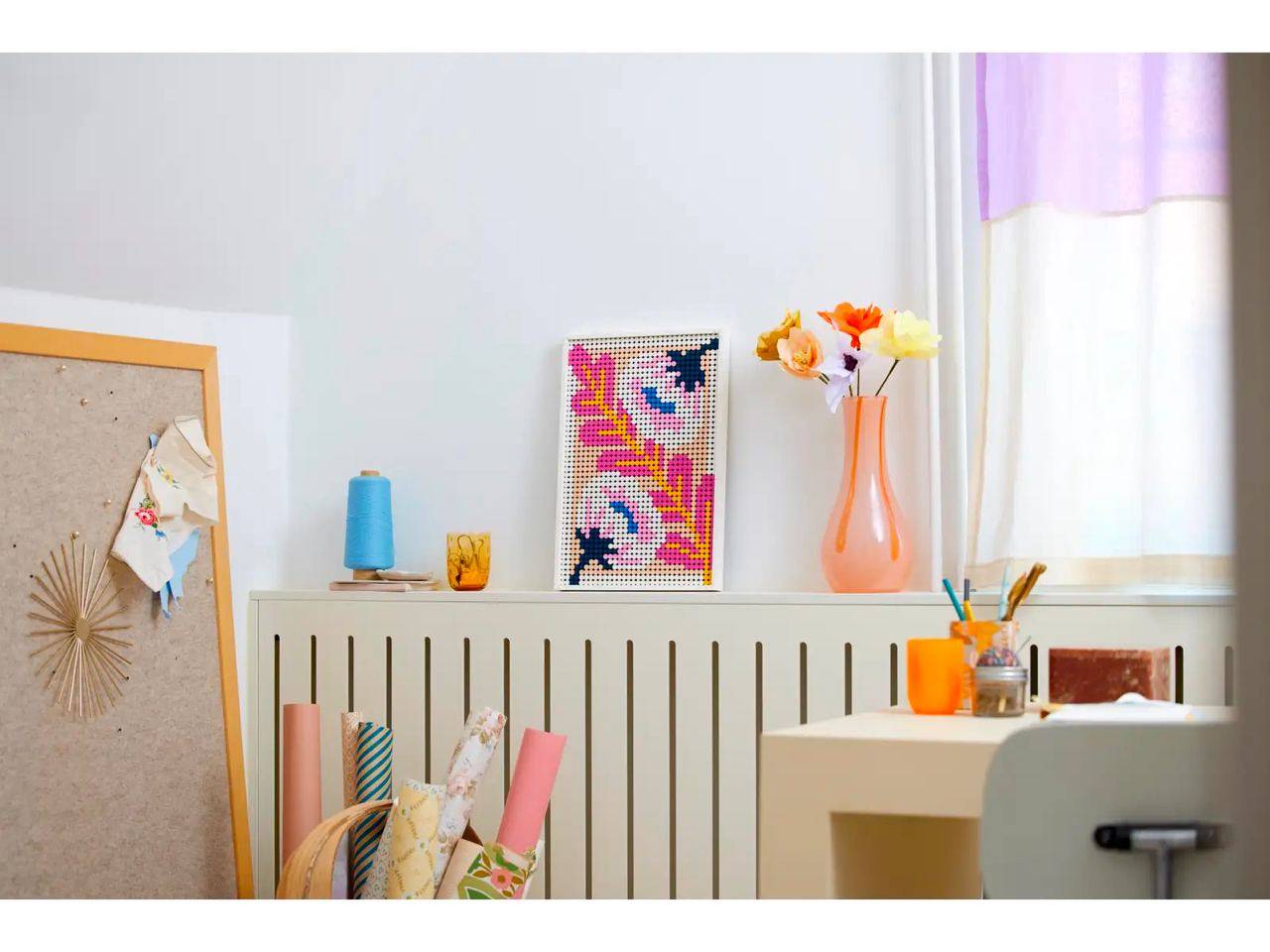 12. Succulents Lego set.

It has a total of 771 pieces and it is meant for adults over the age of 18. This incredible Lego House set is the perfect form of display in your house or office. This Lego set also makes a great way of saying I love you to your special partner you can give them this perfect gift during your anniversary or wedding ceremony. These LEGO plants are the perfect way of bringing beauty into your home and enhancing your decorative skills. You can enjoy a perfect time building these amazing Lego set with your partner making memorable moments with this incredible set. Used most of the time beholden this incredible structure as it is inspired by real flowers and has incredible detail to it. Show off your creative skills as you create these inspiring LEGO sets. It has a total amount of 9 different kinds of plants which can be rearranged wherever you like to make a person look and your partner. An interesting fact about this LEGO set is that it is a repurposed LEGO element that is being placed in a secret compartment so you can look out for inspiration from other LEGO sets in this set. It has a measurement of 13cm in height, 17 cm in width, and 17 cm deep. The quality of this LEGO set is manufactured with very high quality and top standards, which are capable of connecting and pulling, in a constant way. This LEGO set is also safety assured and they are ready tested to ensure your safety with the LEGO.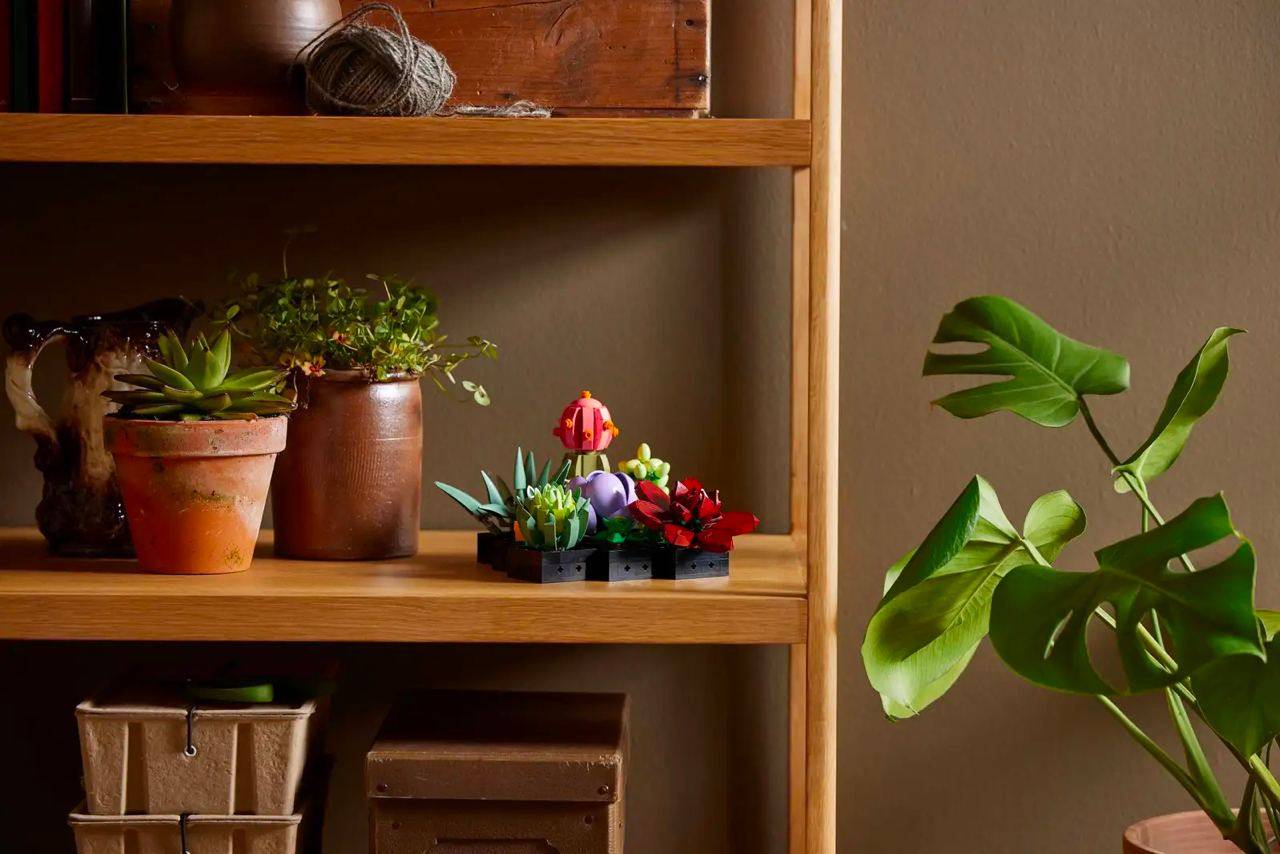 13. Bonsai Tree LEGO set.
The fact that this LEGO set is gorgeous is just amazing. With wonderful colors of pink green and brown this bonsai tree LEGO set is just stunning to behold. The LEGO set tries to give an incredible set of details to the original version of a bonsai tree. It has over 878 pieces and has a measurement of 20 cm in width, 21 cm in depth, and 18 cm in height. This lovely art of the bonsai tree is something that you can use to show your love language to someone special to you. This art is ancient and has a very vintage style. It comes in paint and green leaves so that if you want to change the colors of the trees can easily do that. It also comes with a small platform to place the tree, there are even tiny frogs that are tiny to see in the pink blossoms flower. This LEGO set is an awesome display anywhere that it pleases and it enhances the beauty of the environment it can be placed anywhere in the office or at home. You can give these LEGO sets to someone special that will make their day. These Lego sets lets you see how far your imagination can take you. It is made of plant-based leaf elements, which are plastic that is found in sugarcane. You can spend quality time with your loved one making this amazing gift. The stem of this tree is partly slatted which is similar to an original tree making it look more realistic and elegant. This LEGO Set is of high standard they can be Pulled Apart and back together at any time it has also been twisted, crushed, heated, dropped, and analyzed so that it can reach the highest standard of safety.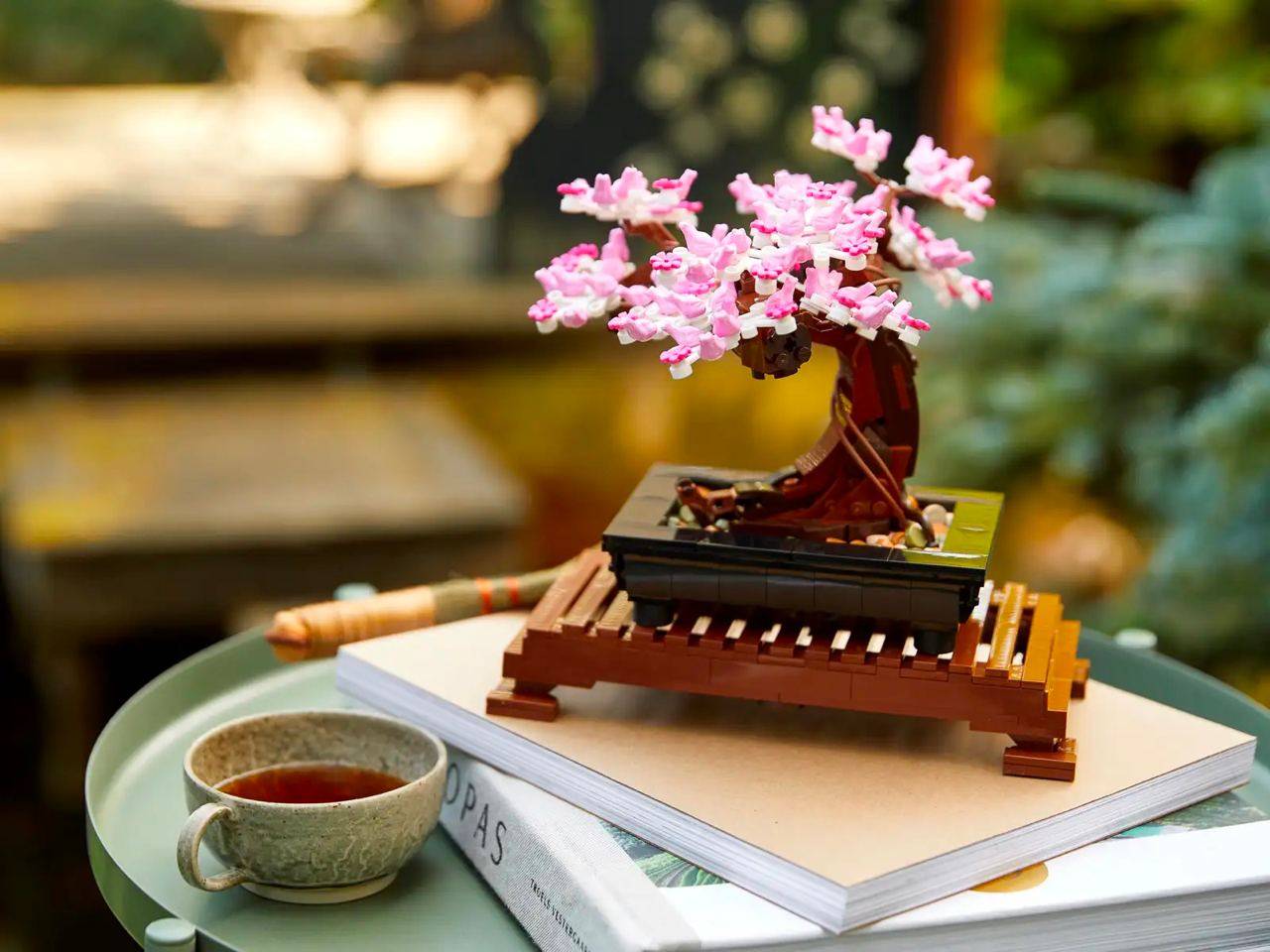 14. Wildflowers bouquet LEGO set.
This LEGO piece is about 939 pieces, it is not suitable for children under the age of 18. The feeling of giving and receiving is one of the most joyful things you can ask someone for. Why not celebrate your special days like anniversary or wedding day with these amazing LEGO sets as a gift to the special person? This flower cannot wither or need any kind of special care to grow it which makes it a timeless gift that can last forever. Let your creativity go on the highest scale with this amazing wildflower banquet that has over 8 types of wildflowers all come with an adjustable stem which makes it movable which makes it adjustable to use on a vase use your time to create this amazing LEGO set with your special lover and along the way you can try to identify the wildflowers that came with the plants like the Welsh poppies, cornflower, cow parsley, lavender, lupins, leatherleaf, larkspur, gerbera daisies, and ferns. Let's not forget how wonderful this LEGO set will look if you make it the center of attention by making it beautiful at your home or your office it will make your interior very fancy that will catch the eye of many people that come to your interior no matter the place they are placed. This LEGO set is made up of plant-based plastics that are sourced from sugarcane. The realistic view of this amazing piece is so lifelike to the original wildflowers. You can adjust the height of the flowers and it also comes in 16 individual stems. This is a perfect way to say I love you to this special someone. You can even add flowers from other LEGO sets to enhance the work of art to a maximum level. If you need help in building this LEGO set you can try the digital building instructions that are on the LEGO building app this also comes with the digital Vision of the set. This Lego set is built on high quality meeting the high standings of the industry and it is also very safe to use as it has been tested and proven to be safe.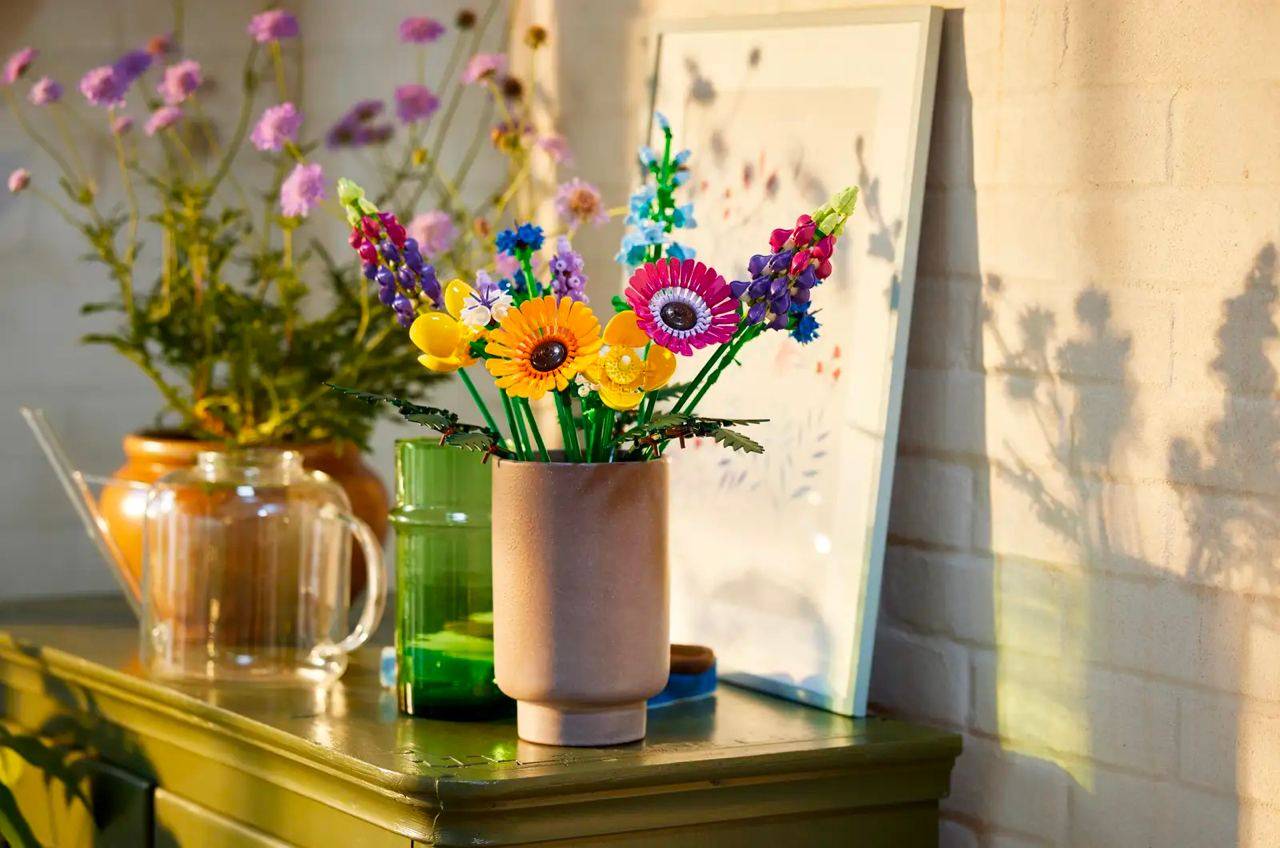 15. Woody and boo peep LEGO brickheadz set.
There is nothing more lovely than Woody and Bo Peep who are the two most beloved couples of Pixar and Disney Toy Story. You may think that this is a gift a little young and made for children but Woody and Bo Peep has been one of the most inspiring couples in Disney history as you can feel that chemistry being very real. You can buy this as a gift for your significant other. Woody comes in his classic cowboy outfit and Bo Peep with heart iconic dress and Shepherd stick this Lego pieces are perfect for display you can give it to that special someone only special day and build this amazing LEGO piece together to create an amazing memory or spend time together. It has a total of 296 LEGO pieces it is suitable for children over the age of 10 and it also has a base plate where you can put it on display. It has a measurement of 4 cm wide and 5 cm deep and 9 cm if your spouse is a huge fan of the Toy Story movies they will enjoy this as a gift.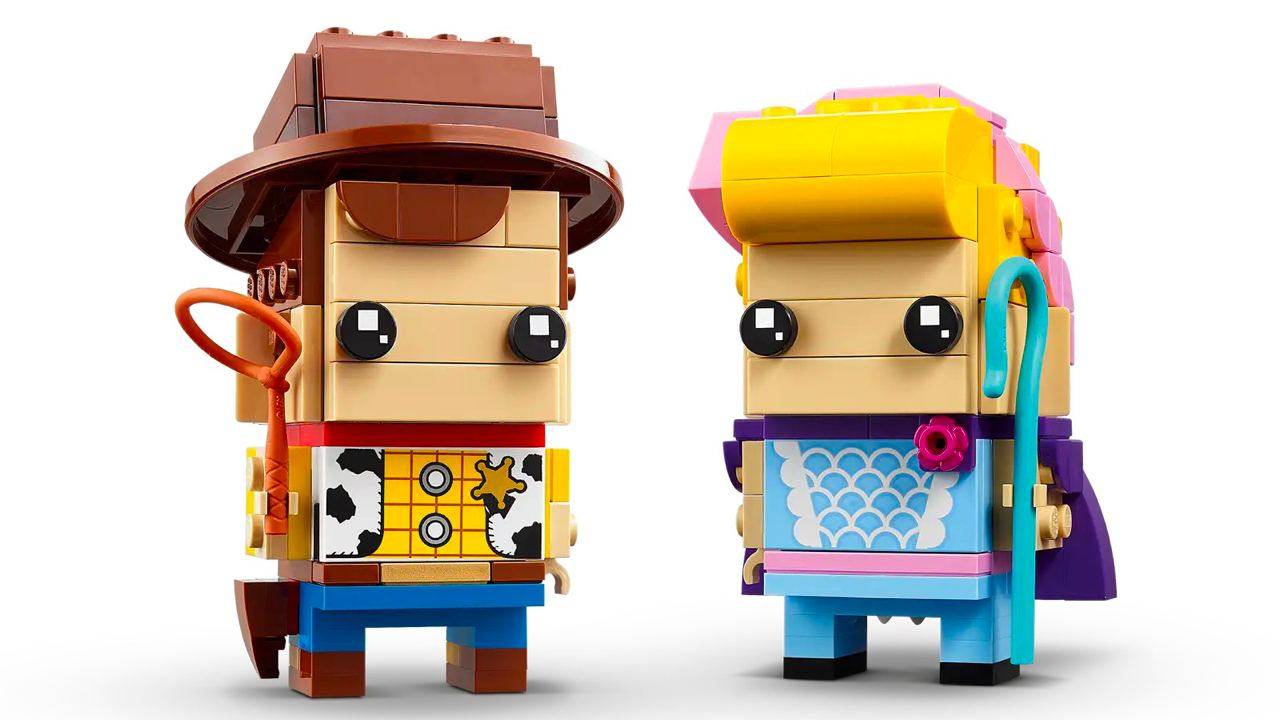 16. Birdhouse 3 in 1 Lego set.
If your spouse is a lover of Birds then they like this Lego 3-in-1 set. It amounts to 476 pieces and it is suitable for children under the age of eight. But that doesn't stop you from expressing your love with this birdhouse as a gift but if they don't like a birdhouse they can change into a honeycomb with bees or a squirrel sitting on a branch. The birds are five with different colors the bird house has an opening on the roof. You are spending quality time with your lover building this amazing piece together it is also a nice form of display play to enhance the beauty and nature of your house. You can build with the LEGO building app. It has a measurement of about 28 cm 12 cm deep and 12 cm wide.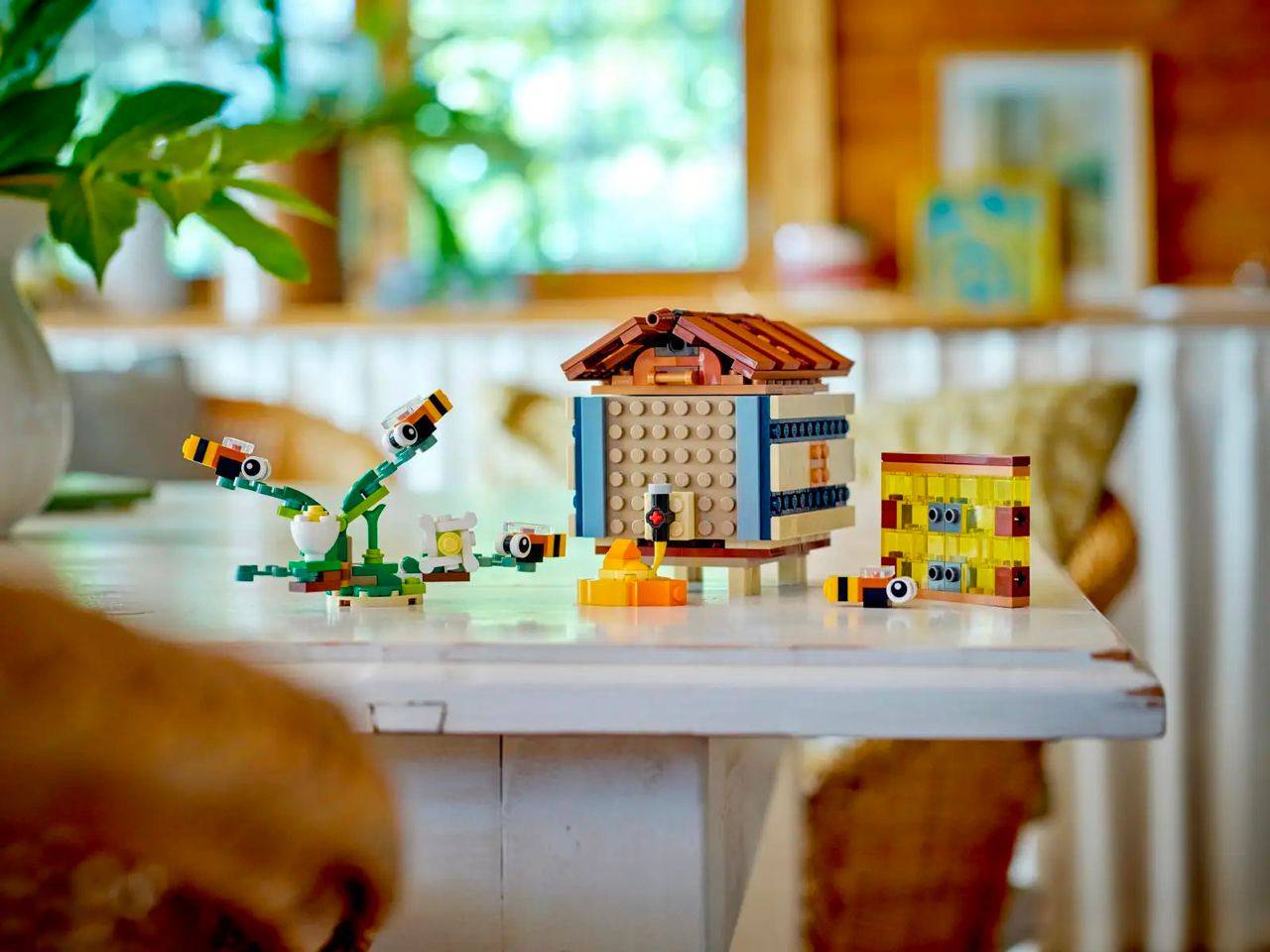 17. Aragon and Arwen brickheadz LEGO set.
This Lego set is about 261 pieces it is meant for children over the age of 10. Make iconic memories with an amazing duo couple with the amazing wedding scene in The Lord of the Rings Return of the King. Aragorn is shown in his King outfit and a crown while Arwen is wearing her iconic green gown for the wedding and is accompanied by her tiara. This can be a perfect present to give to someone on their wedding day or their anniversary to symbolize their undying love for each other. This can also be a perfect form of displaying in your house to enhance the beauty and children are huge fans of The Lord of the Rings as you place this beautiful place in your house or office. You can use the quality time to spend with your spouse building this amazing piece and creating something magical together. The minifigures are about a 3 cm tour and come with a base plate for display.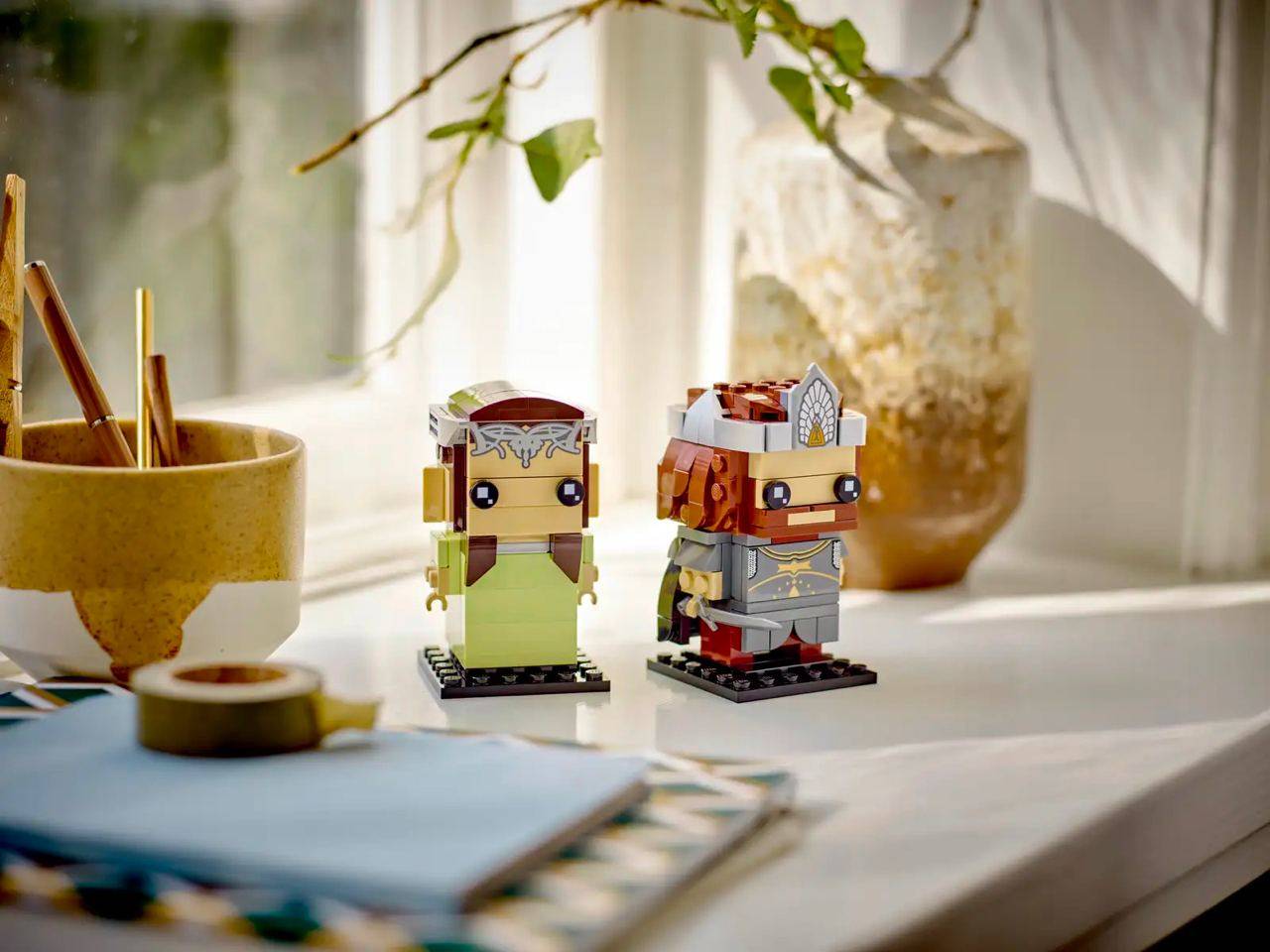 18. Mosaic Maker LEGO set.
This incredible piece is a total of 4702 pieces and it is a very nice gift to give to someone special. Why not turn your partner's picture into a work of art with this amazing LEGO building kit to produce amazing artwork with your favorite photos? All you have to do is upload your photo online to lego.com and the photo will be printed into a mosaic version of art in Lego form you can then build it on a 1 x 1 LEGO plate that has little LEGO pieces that has five colors with 900 pieces of the block to each of them. Please when there's no limit to what you can do with this platform you can write a secret message or make a portrait of them or whatever you want to do with it and it is also rebuildable so you can be able to reuse it. You can display this amazing piece for the world to see as you make this incredible for me for the world to see. It has been proven to be safe for children to use also.

19. Bird of paradise LEGO set.
This iconic set is very hard to find you have a total amount of 1173 pieces and it is suitable for adults over the age of 18. This is one of the most beautiful plants in the world that can catch one attention means it is over 2 m tall and you can build this by adding your creative master skills. It can be a wonderful piece of art that will light up the room or home as a form of elegant decoration. It can be a centerpiece for your house and unlike regular flowers, this one doesn't need much care and wither at all which makes it a perfect gift for someone who has a lot of responsibility but still want a flower or plant for your house you can create your decoration or placement of this flower. It can be a real conversation starter as you can talk about how the leaves look like LEGO swords and the purple flower stamens look like little Swords also. You can also add to your decorating pleasure order LEGO flower sets. This will be the perfect gift to give to a special someone that loves plants. It is 13 cm in diameter. It also comes with a stylish pot that is used to place the plant into for stronger stability. The LEGO set also can sway when a light breeze is brown on it. The LEGO set is built on high-quality material and the Safety standards of the LEGO set are very high.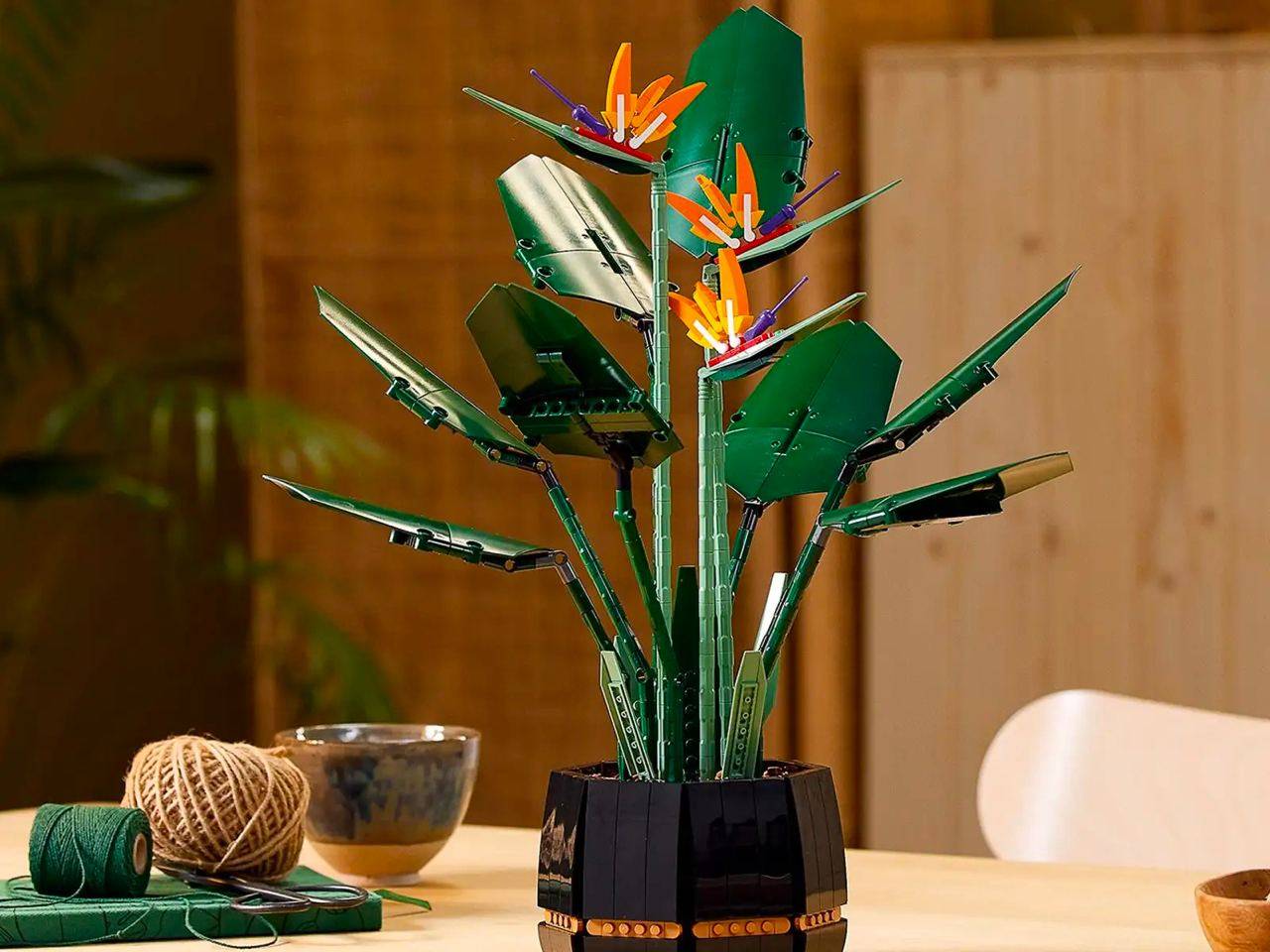 20. Tulips Lego set.
This set has 111 pieces and it is meant for children over the age of 8. Celebrate your special day with this amazing gift. As the saying flowers are key to someone's heart it can be a perfect gift to give on a wedding day or anniversary. The flower symbolizes a start to a new beginning of spring they have adjustable height and will come in three colors white yellow and purple. They can be used as a form of display in vases that can bring out the beauty of a room or office. Each of the stems is 24 cm long. This is the perfect way to say I love you so someone special with a LEGO gift.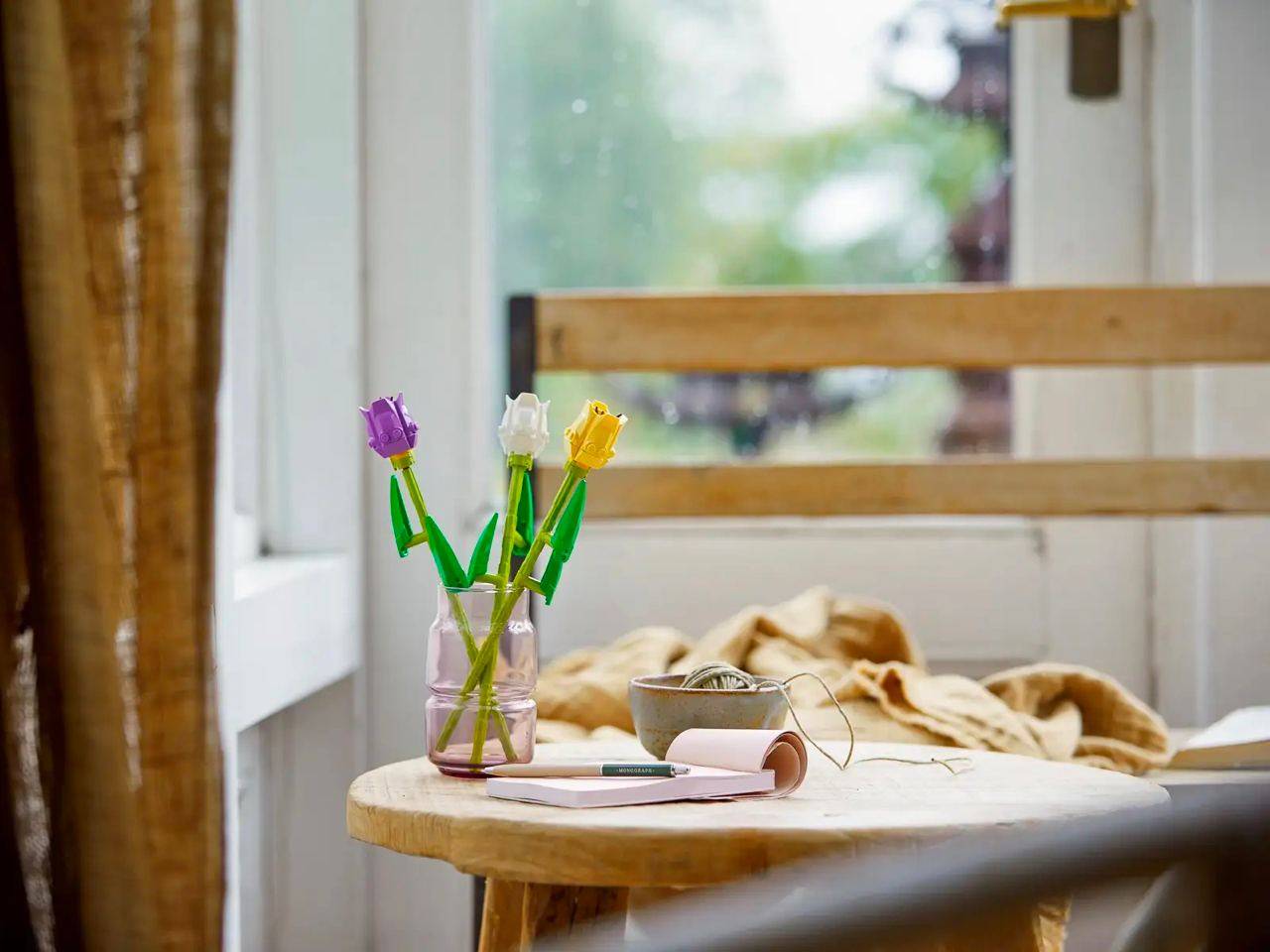 21. LEGO Ideas Ship in a Bottle (Set 21313)
The LEGO Ideas Ship in a Bottle set is a beautiful and elegant display piece that will remind your loved one of your affection every time they see it. This intricate 962-piece set features a highly detailed ship, complete with sails and rigging, encapsulated in a transparent LEGO brick-built bottle. The bottle sits on a display stand, complete with a nameplate and a compass.
As a gift, this set symbolizes the preciousness and fragility of love, encapsulated in a beautiful vessel. Building this set together can be a memorable bonding experience, and the finished piece makes for an impressive addition to any room.

22. LEGO Creator Expert Volkswagen Beetle (Set 10252)
The LEGO Creator Expert Volkswagen Beetle is an iconic symbol of free-spirited love and adventure. This 1,167-piece set allows you to recreate the classic 1960s Beetle with incredible detail, including an azure-blue color scheme, curved fenders, a flat windshield, and an authentic VW air-cooled flat-four-cylinder engine. The interior features a beige-colored, tilting front seat, a folding rear seat, and even a surfboard and cooler for those beach trips.
Gifting this set says, "I love you" by tapping into nostalgia and the desire for adventure. It's an excellent choice for car enthusiasts, fans of retro designs, or anyone who appreciates intricate and detailed LEGO models.
23. LEGO Ideas Tree House (Set 21318)
The LEGO Ideas Tree House is a magical and whimsical gift that expresses love, care, and a sense of wonder. This 3,036-piece set allows builders to create a detailed, three-level treehouse with a landscape base and a working crane. The set includes four minifigures representing a family, providing a sense of warmth and togetherness.
Offering this gift signifies your desire to nurture your relationship and build a strong foundation together. The treehouse is a symbol of growth, and the family minifigures represent the bond you share with your loved one.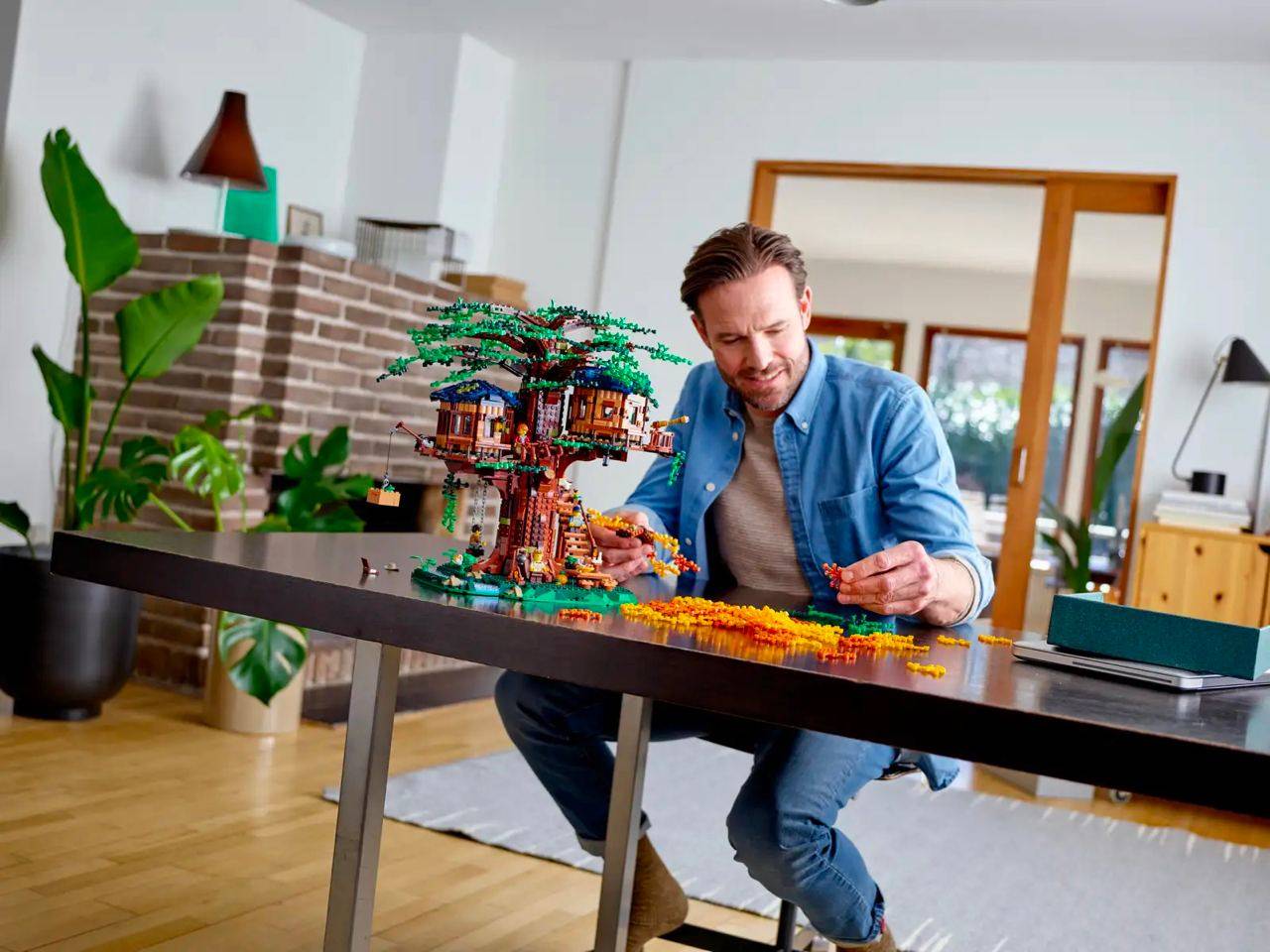 24. LEGO Art The Beatles (Set 31198)
Celebrate your love for music and one another with the LEGO Art The Beatles set. This 2,933-piece mosaic art set allows builders to create stunning wall art of any of the four Beatles members: John Lennon, Paul McCartney, George Harrison, or Ringo Starr. You can even combine four sets to create a larger, unified image of the band.
This gift is ideal for music enthusiasts and fans of the legendary band. It represents the power of love, harmony, and creativity, making it an excellent way to say "I love you" through a shared appreciation for music and art.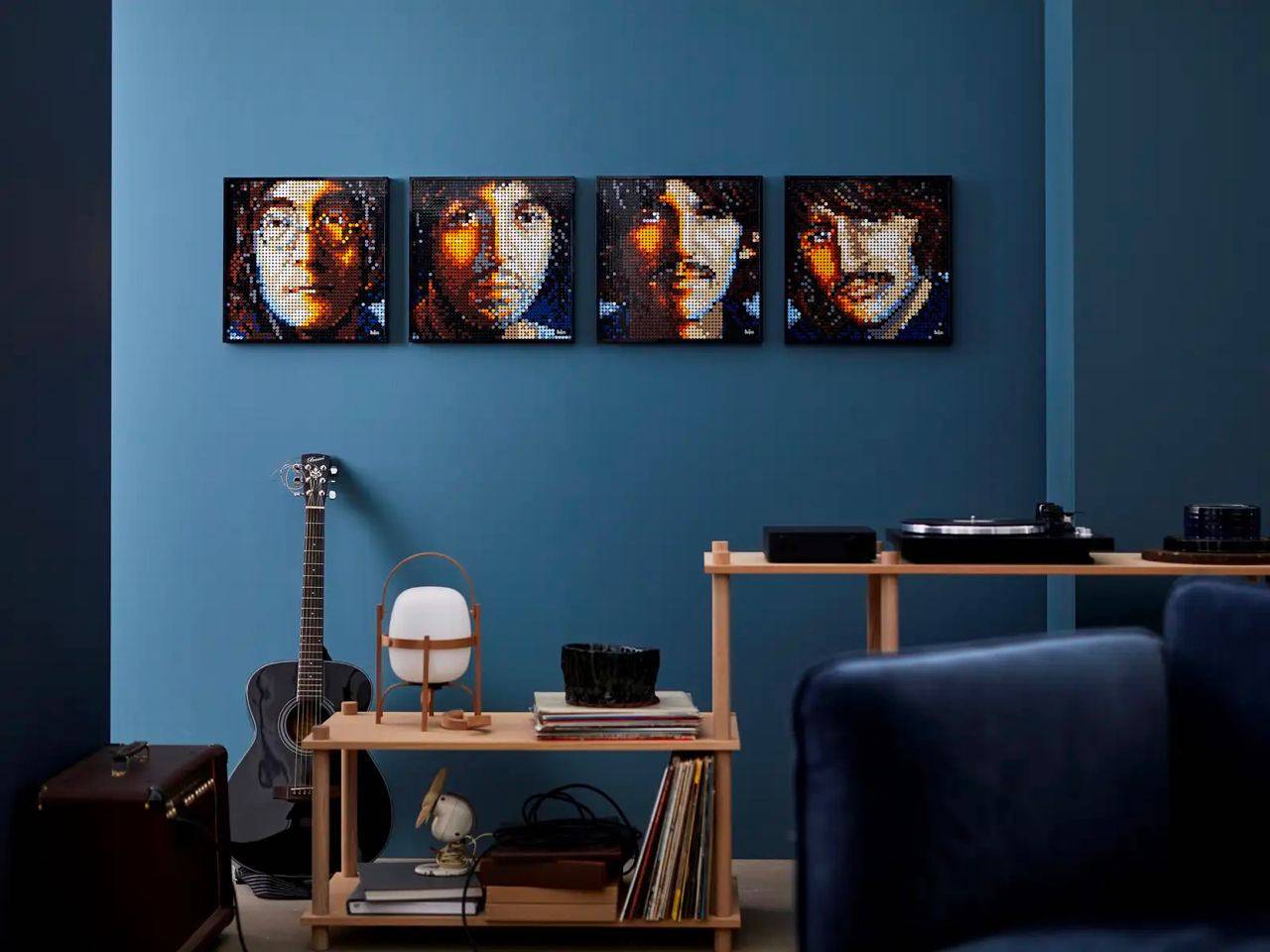 25. LEGO Creator Expert Flower Bouquet (Set 10280)
The LEGO Creator Expert Flower Bouquet is a unique and lasting alternative to traditional flowers. This 756-piece set allows you to build a variety of realistic flowers, such as roses, daisies, and snapdragons. The bouquet can be customized to suit your loved one's preferences, making it a truly personal and meaningful gift.
Presenting this flower bouquet symbolizes your enduring love, as these LEGO flowers will never wilt or fade. It's a creative way to express your love and appreciation for someone special in your life.
26. LEGO Disney Cinderella's Romantic Castle (Set 41146)
For fans of fairy tales and romance, the LEGO Disney Cinderella's Romantic Castle set is a perfect choice. This 585-piece set allows builders to recreate the iconic castle from the Cinderella story, complete with a grand staircase, a bedroom with a secret compartment, and a revolving dance floor. The set also includes two minifigures: Cinderella and Prince Charming, as well as a LEGO glass slipper.
Gifting this set symbolizes the enchanting, magical aspects of love and the belief that dreams can come true. It's a wonderful way to tell your loved one that you cherish your own fairy tale romance.
27. LEGO Architecture New York City (Set 21028)
The LEGO Architecture New York City set is an impressive gift for those who appreciate the beauty and excitement of urban landscapes. This 598-piece set allows builders to create a detailed skyline of New York City, featuring iconic landmarks such as the Statue of Liberty, the Empire State Building, the Flatiron Building, the Chrysler Building, and One World Trade Center.
Presenting this set as a gift symbolizes the excitement and adventure of city life and the love you share with your partner. It's an excellent choice for those who have fond memories of New York or dream of visiting the city together.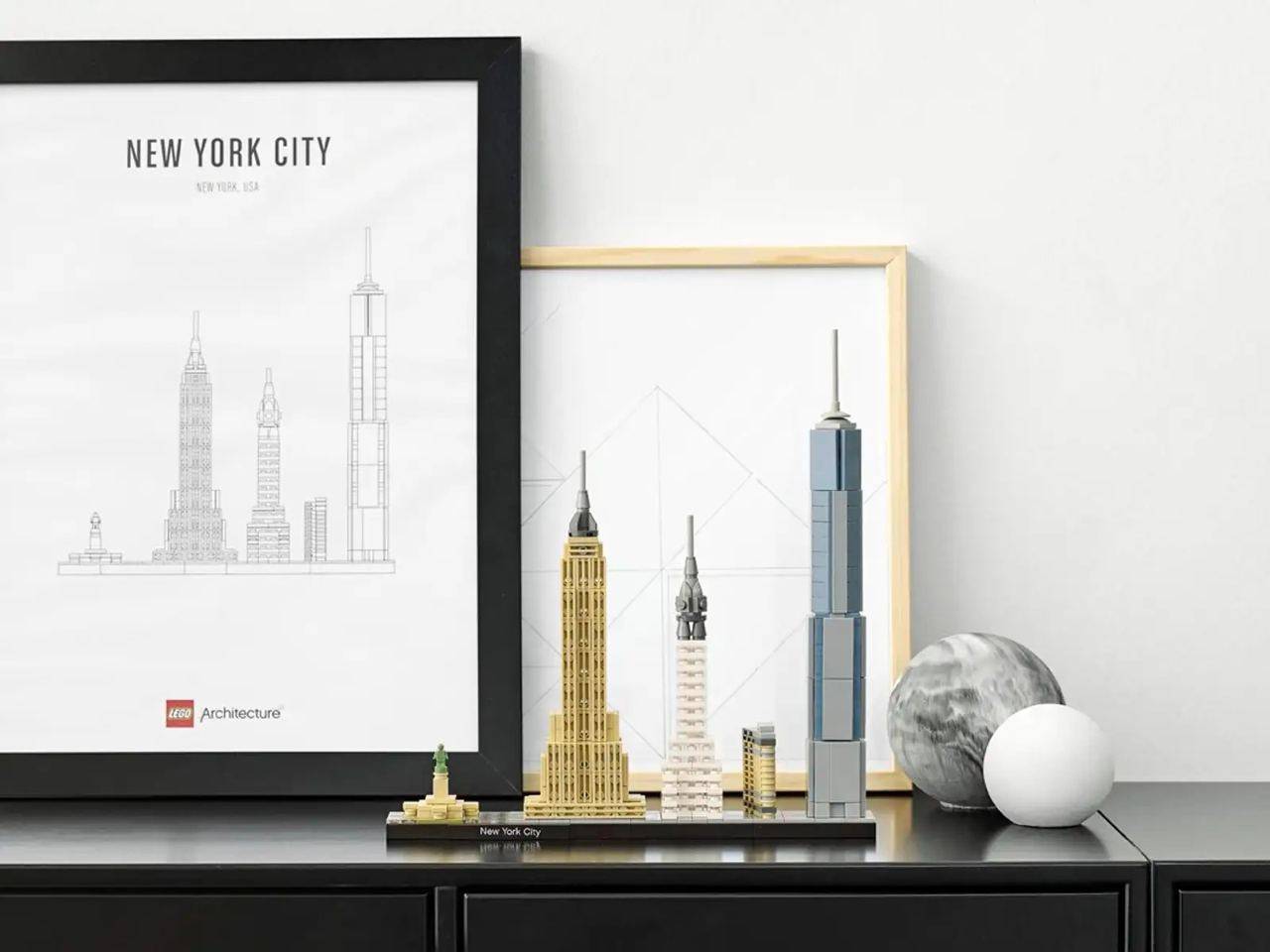 28. LEGO Creator Expert Carousel (Set 10257)
The LEGO Creator Expert Carousel set is a delightful and nostalgic gift that evokes the joy and wonder of childhood. This 2,670-piece set allows builders to create a highly detailed, working carousel complete with a turning platform, ornate canopy, and five buildable, moving animals. The set also includes seven minifigures, allowing you to create a lively fairground scene.
Gifting this set expresses your love and appreciation for the simple, joyful moments you share with your loved one. The carousel represents the ups and downs of life and the importance of savoring the ride together.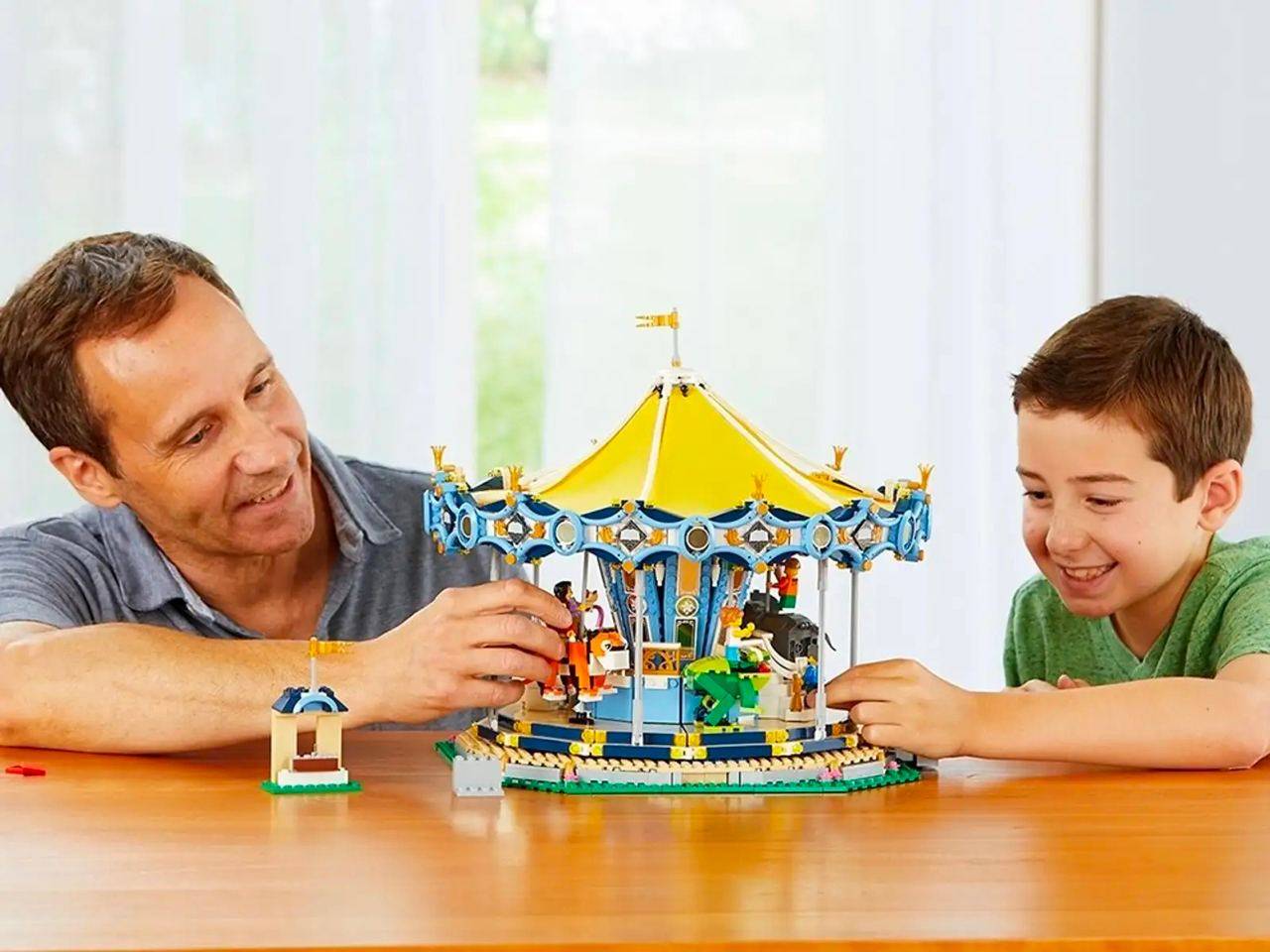 Conclusion
LEGO sets are a unique and heartfelt way to say "I love you" to the special people in your life. These versatile gifts cater to various interests and preferences, making it easy to find the perfect set to represent your love and affection. Whether you choose a symbolic representation of your relationship or a shared passion, these LEGO sets will leave a lasting impression and provide hours of enjoyment for you and your loved one.