Be in control of the race track when you build the LEGO Ford Mustang 10265 Set.
The Ford Mustang is a powerful car produced bythe Ford Company. Since making the Mustang in 1964, the car has become afavorite for many race car fanatics. This is because, unlike other cars, theFord Mustang provided something that most race cars couldn't, performance andquality. The Mustang was, and is, a car every fanatic could rely on for speedand peace. As a result of the car's high performance on the race track, theFord Mustang sold more than 100,000 units globally.
Another thing that makes the Ford Mustang sopopular is that there is always a Mustang ready for any price point andperformance. Are you a fan of the Mustang? If so, you must have been part of therice of the Mustang. 

The Ford Mustang is a great race car. And as afan, you won't mind having a piece of this great car in your home as asouvenir. Well, if that's how you feel, you will be pleased with the Legosrelease of the Ford Mustang 10265 set. This Lego set has been designed toreplicate the Ford Mustang. The Lego set has lots of cool details and featuresthat look amazing when displayed. Unlike other Creators Experts sets whichfocus on a particular type of car in a collection. The Lego Ford Mustang setencompasses some of the most popular Ford Mustang cars ever made. The Lego setis customizable and user-friendly. If you have kids who just can't shut upabout race cars, you could get them this Lego set as a gift this year, 2022.But to give you more motivation to get this set, this post will covereverything you need to know about the Lego Ford Mustang 10265 set.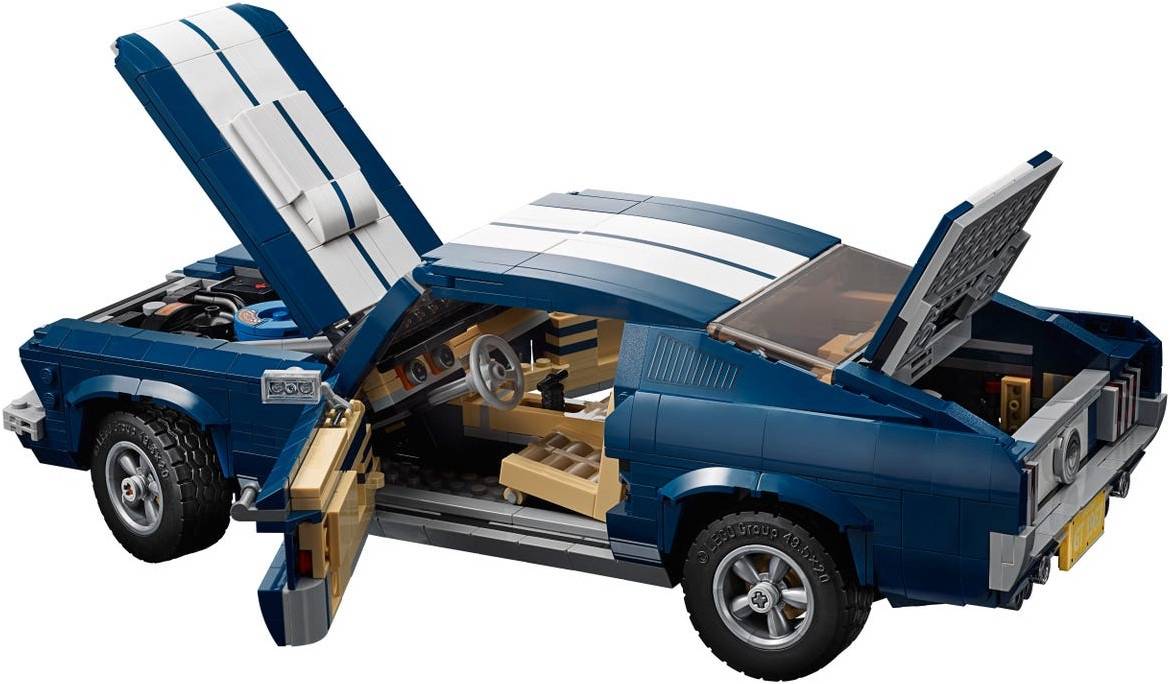 COOLFEATURES FOR THE LEGO FORD MUSTANG 10265 SET.
●     A CUSTOMIZABLE SET.
Many Lego Creator's Experts sets have beenbuilt over the years with this very feature - the ability to be customizable.This feature alone makes this set worth every penny it is sold. If you are afan of the Ford Mustang brand, you will fall in love with the original designof the Lego version. And with the ability to customize and completely changethe look and feel of the car, you will be completely blown away. If you haveteenagers into race cars, you could get them this car as a nice addition totheir collection. You are sure to keep them happy and engaged with this veryfeature.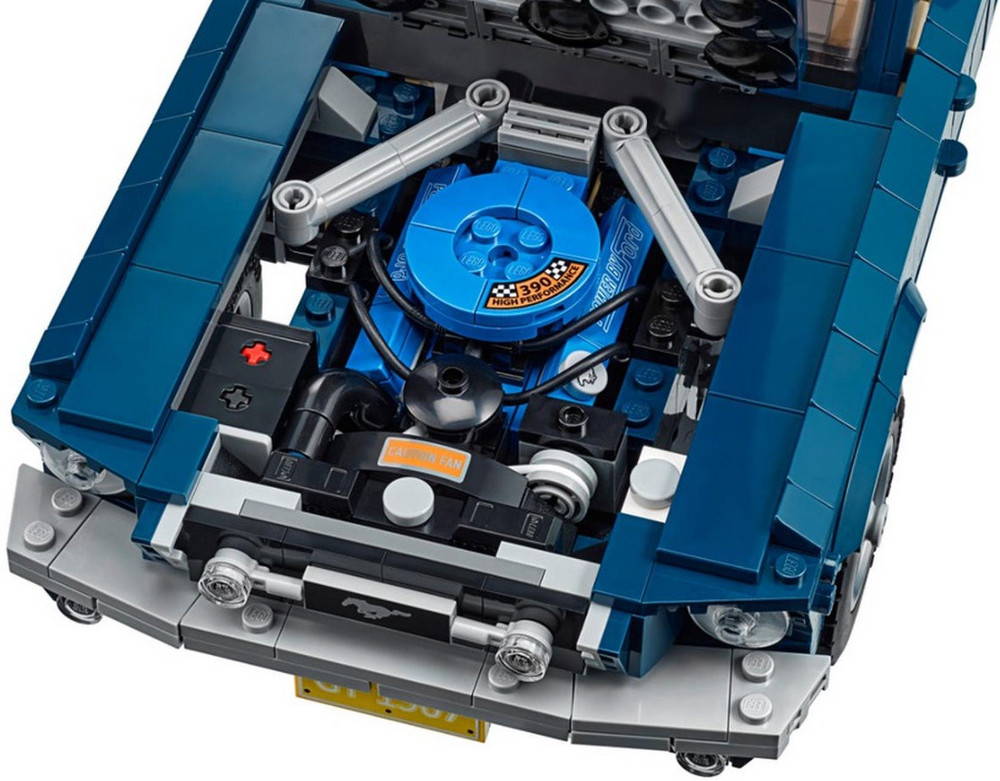 ●     A SHARP LOOK.
The Lego Ford Mustang differs from other Legocars, which usually lack that final finish. The car looks smooth, with all gapsclosed. The Lego Creators Experts team used customized bricks for strategiclocations of the set to help give it the desired look. For example, it iscommon for Lego doors to have space between them which kind of faults the finallook. This Lego set is different, thanks to an all-new building technique thathelps the doors to close properly and have a neat finish.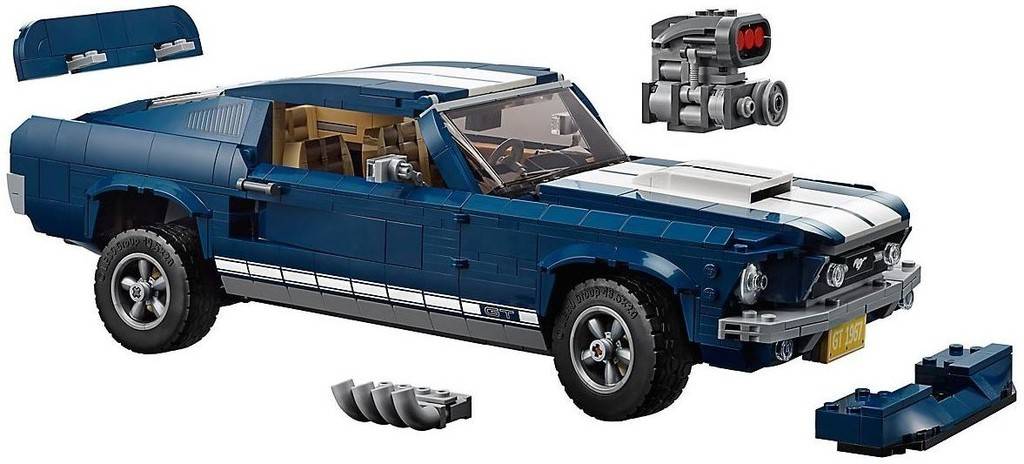 ●     FRONT TIRE MOTION.
Another nice addition to the Lego Ford Mustangset is the connection between the front tires and the steering wheels. The Legoteam has properly engineered them to ensure they work perfectly together. Thetires have also been given enough space to be easily controlled. Kids can enjoyplaying with this feature, giving them the illusion of driving the Lego car.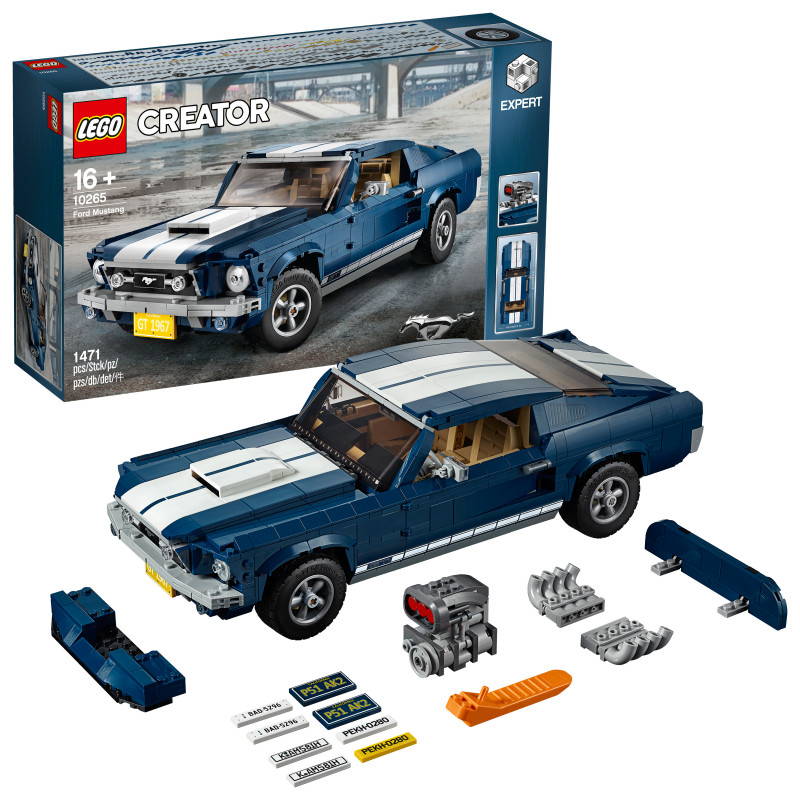 ●     SET SIZE.
The Lego Ford Mustang set is much larger thanother Lego Creators Experts sets. It has 1471 pieces, ten different platenumbers, two additional exhaust pipes, and an additional engine. Whencompletely built, the Lego Ford Mustang set measures about 3 inches high, 13inches wide, and 5 inches long. The set has been designed to be just perfectfor display. Enjoy displaying this Lego set on your office or living roomtable.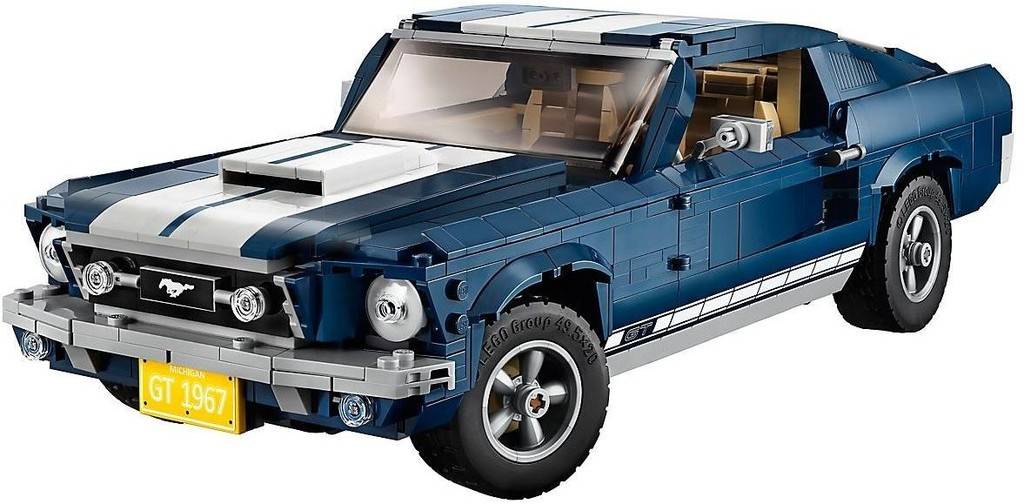 You can purchase the Lego Ford Mustang setdirectly from the Lego website. You could also purchase this set from any Legostores in your area. If you do not have access to a Lego store, you could alsoget it from a toy store. If you live in the US, you could get this Lego set forabout 170 dollars. This could cost more if you live in the Uk or other parts ofthe world. But regardless of the set's price, it is worth every penny thanks tothe number of details you are getting, not to mention how amazing our Legolights look attached to your set. 

MAKEYOUR LEGO FORD MUSTANG LOOK EVEN MORE FASCINATING WITH OUR LEGO LIGHT KITS.
Our Lego lights are special lights attached toLego sets to help enhance the look and feel of the set. You could purchasethese lights from our website, game of bricks. Our Lego lights could be a bitchallenging to install for beginners. So if you are a beginner, here are a fewsteps to get you on the right track.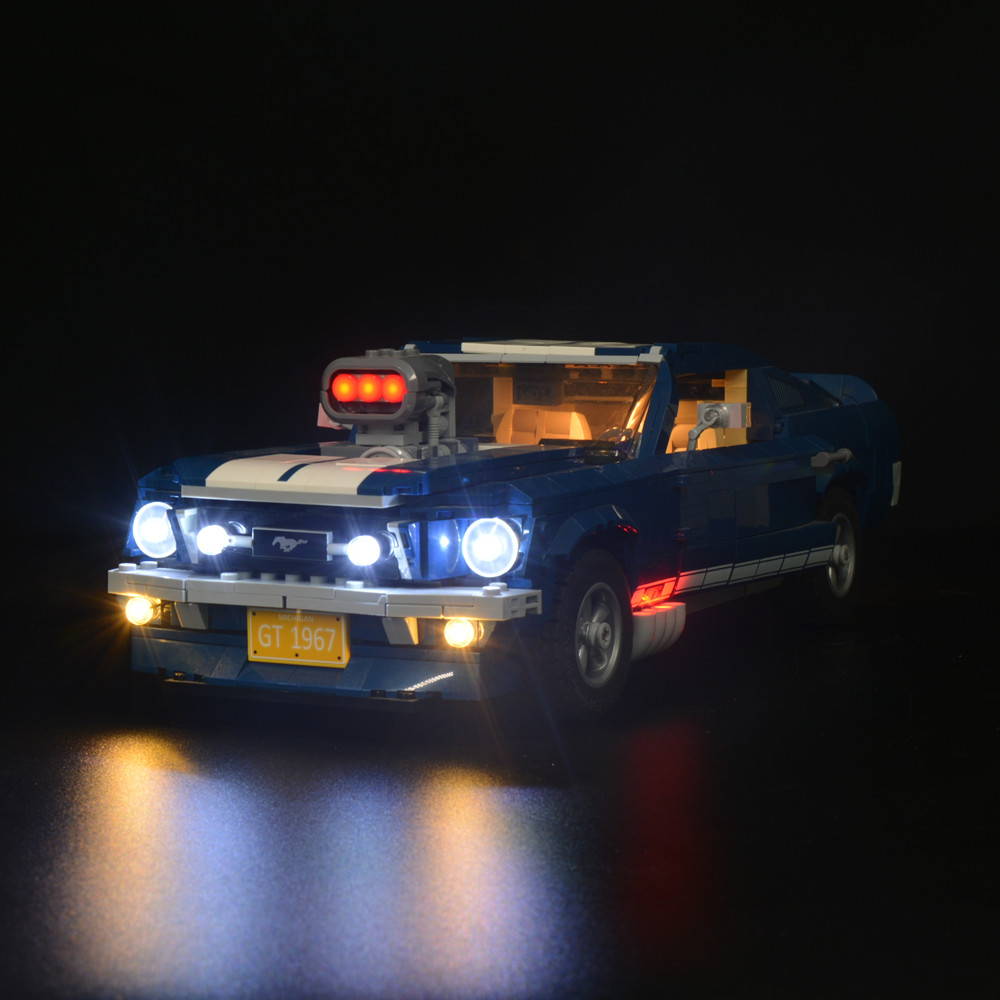 Use the Manual.
 Usingthe installation manual as a beginner would be your best chance of success.This is because everything has been clearly outlined in the Manual to make yourwork easy. Use the Manual correctly, and you will achieve success. Also, ensureyou work with  your light kit carefully.Failure to do so can distroy your light kit and make your installation processdifficult.  So, Avoid this stress bygently working with your lego lights.
Inspect all installed Lego light.
immidiatly you are done installing your lightkit, you need to test them. The purpose of the testing is to ensure that yourlight kits are safe for use and are also very durable. You should take thesechecks very seriously as they would determine if your lights kit would functionproperly in the long run. Check our for signs of sparks or short-circuiting, asit could help identify the source of the problem. Once you have identified thefault, be quick to fix it. Once you have done that successfully and all looksgood, put your Lego high-speed passenger train on display for all to see! 
---