LEGO Ford Mustang 10265: Its Detailed Review
By

Nikita P.
/
December 09, 2019
For a long time, LEGO has continuously worked with a range of automobile manufacturers to bread different Creator Expert sets. They are realistic, and the LEGO Ford Mustang 10265 is one of them. These recreations are normally of iconic vehicles that a lot of car enthusiasts could get enough of.

There is hardly anyone that doesn't know of the Ford Mustang, and how it has taken its position as one of the best muscle cars in existence.

There is a great chance that you may have seen our iconic Mustang in a number of James Bond films and similar top-notch movies. Want to get into the mind of this iconic vehicle? You should consider getting one.

Features of The LEGO Ford Mustang 10265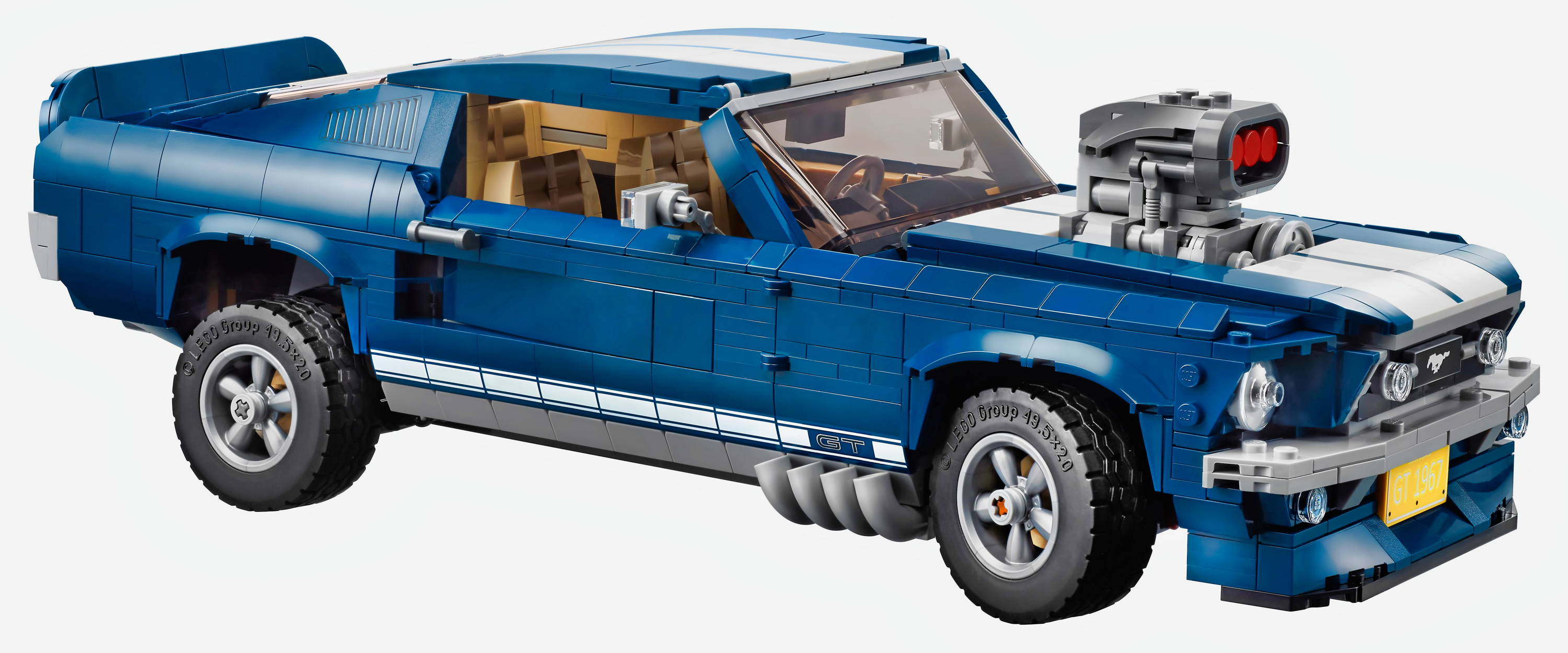 The LEGO Ford Mustang 10265 is one set that is recommended for those above the age of 16. It reminds us of one of the best cars that are known to mankind, and this is the Mustang.
This set has 1471 pieces, which will make the coupling of the LEGO Car a lot easier. It is over 14 cm wide, 34 cm long and 10cm high.
After you are done building it, you won't have any option but to marvel in how detailed the vehicle is.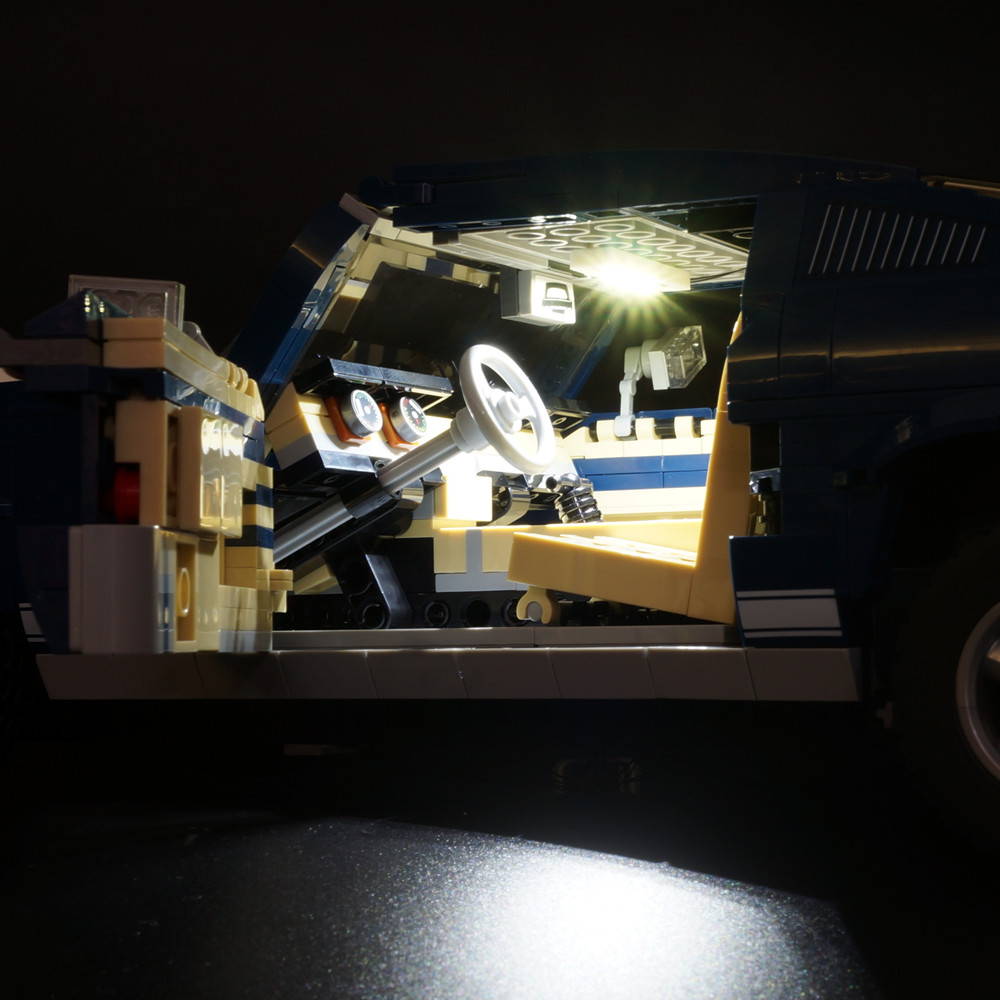 LEGO put a lot of time in creating the perfect interior of the Mustang. If we could fit into this LEGO car, there is a great chance that we wouldn't want to come out. One thing that we fancy about the LEGO Ford Mustang 10265 is its engine. The V8 engine can be seen in this car, which is the life of the Mustang.

This was thoughtfully created, and a detailed part of the LEGO 10265 Ford Mustang.You may notice an odd part, which is the rubbery piece that reminds of the letter, H. Using this part would give underneath your hood a tasteful look. Do you know that a part of this car that you can customize is its engine?


Apart from the LEGO Ford Mustang 10265's engine, you will also notice its cute dashboard that has a steering wheel and radio. You will also flip up your seats if you want to access the LEGO car's backseat.

Another part of the interior that I fancy is the door. In some LEGO vehicles, the doors are merely clipped on, meaning that they may end up shaking.

The three hinge plates of this Mustang car ensures that the door is stable, and acts similarly to how a real door works.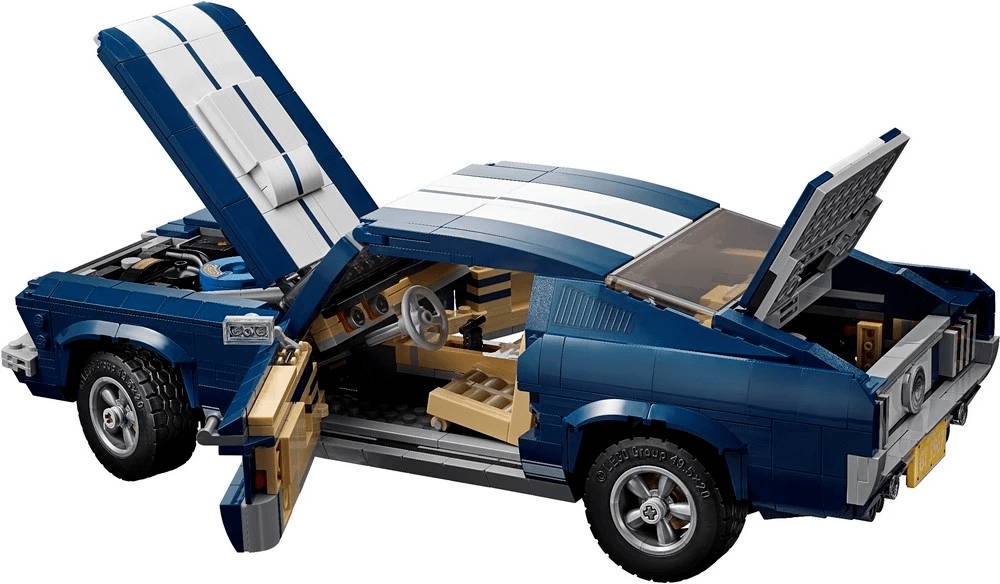 This LEGO 10265 Ford Mustang set has the exterior of a true Mustang. It reminds us of the Mustang, with its shape taking the exact form. The LEGO pieces were carefully made, and a lot of enthusiasts can't get enough of them.

It comes with printed and stickered elements, and you will notice the racing strip that moves through the car in the exact manner of a true Mustang car.

Building The LEGO Ford Mustang 10265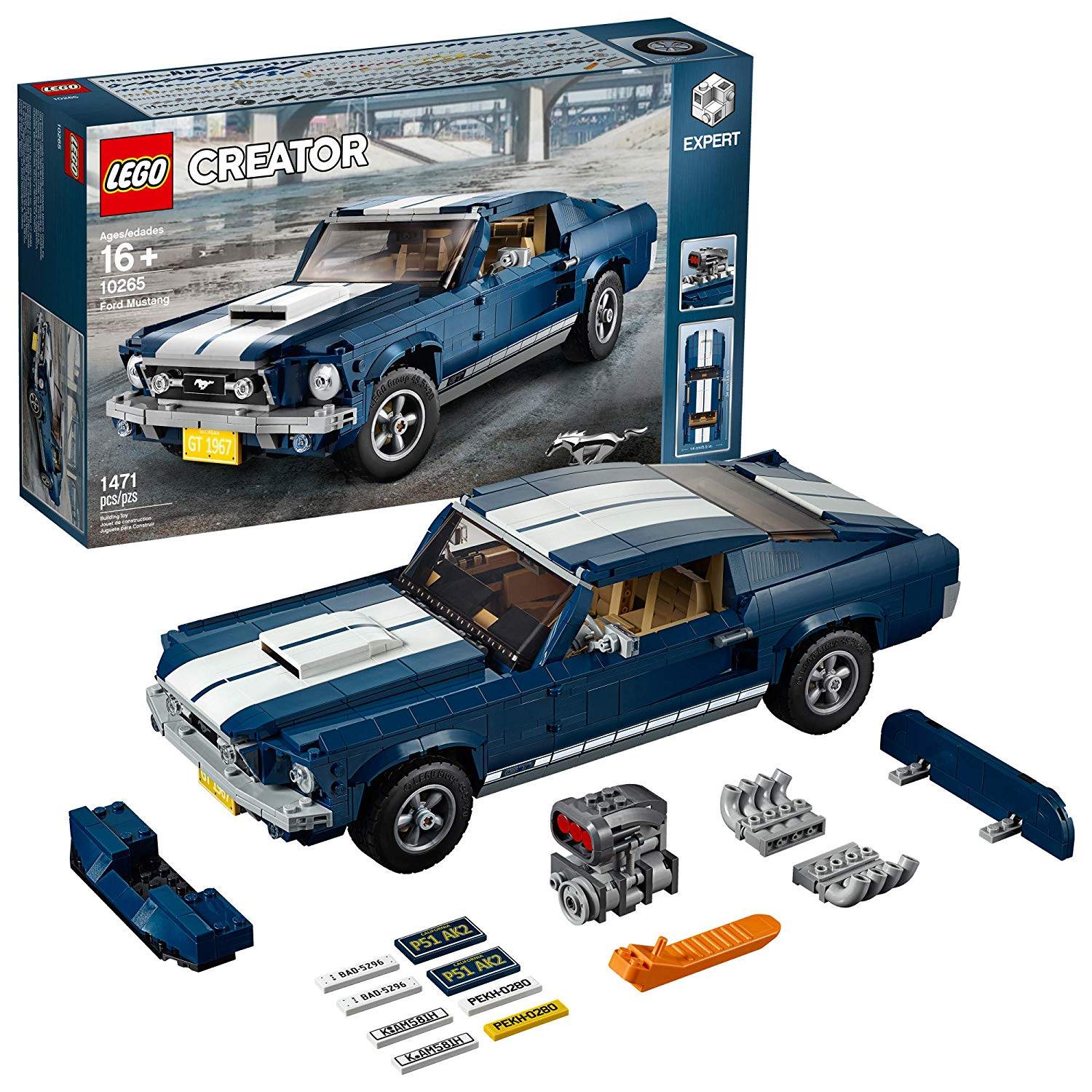 Bag 1

We will start building from the chassis, like any other LEGO car set that we have ever built. You will use bag 1 to craft out the steering mechanism, as well as the main framework of it.

After that, you should erect the engine compartment cover and rear lights. You see those seats that you can fold flat to form the bed, you can erect them there.

Bag 2
When you open bag 2, you will see bricks of tan and dark blue hues.You will create the card front's framework using Bag 2, as well as the dashboard and engine. You will also see the first sticker applications.

Bag 3
Here, you will see the 2×8 slope brick, and it is meant to fit well with the 1×10 slope already made.You will also see the first printed bricks here, and you have to put them on the lower parts of your doors. With the bag 3, you will start building your doors, as well as the rear part.
Bag 4
You will see the 2x12x4 windscreen, as well as a set of printed brick wedges.Use bag 4 to create the car's body, as well as the wind screens.

Bag 5
When you open your bag 5, you will see a number of useful parts, and they mostly come in a light bluish grey. You will also notice the 1×3 LBG tile that comes with the iconic Mustang horse logo. It reminds us of a tastefully designed work.
Use the bag 5 to create a large part of the front section. Parts of the bag 5 are also used in finishing the doors and engines. When you are done, you will realize what beauty you are creating.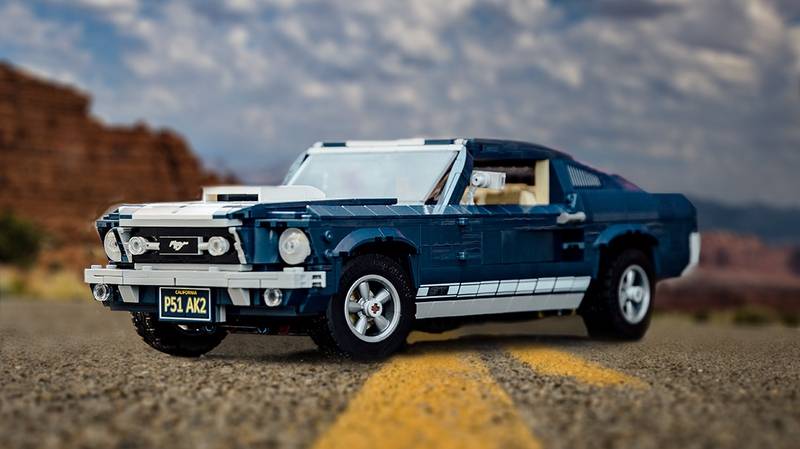 Bag 6
This is the last bag, and it comes with white and blue recolors. You will see the slope pieces there. That is not all, as you will also sight two of the relatively new mudguard pieces in bluish dark grey.
In this bag, you will also see the white parts that have the dark blue stripe printing.
The wheels are the last things to install, like every LEGO car out there. You will see the 5-spoke rim element in flat silver.
When you are done with the bag 6, you should have built the roof, bonnet, wheels, as well as trunk. At the end of the day, the perfect build would have been created.

Who wouldn't want to have this LEGO car that reminds us of the iconic Ford Mustang in their collection? We enjoyed building them, and we are sure that you too would.

Improving the characteristics, beauty, and ambiance of your set is something that can be done when you make use of our special LEGO Lights. We have a collection of amazing LEGO Light Kits that can be used in decorating your cars. They are customized and can improve the value of your sets. You can go through our collections. Please contact us, we will love to hear from you.