LEGO DISCORD: Everything you need to know to get started
By

Nikita P.
/
February 02, 2020
Anyone that uses the internet knows the importance of social media. We use everywhere we go and almost every time. We sell our products there and get more clients from there. We interact with people we know and make new friends. We read the news there and even play games. Social Media is a world on its own, where we can spend long hours immersed in it, having intense fun.

When it comes to LEGO fans, it seems that we have found our place on almost every social media platform. We are on Facebook, with different groups here, helping LEGO users get what they want. When a LEGO lover joins a social media group or channel, they do for many reasons.


It could be that they want to meet new people. It is no news that we are usually at peace with those that we share one hobby with or the other. Have you been around someone that shares your interests? There is a great chance that you didn't want the person to leave? Both of you had intense fun, talking about what aspects of those interests that you like. The same thing can be said if you are around those that love LEGOs like in a LEGO Discord channel. You tend to discuss numerous things. Before you know it, you won't want to leave those channels because of how fun they are. You stand the chance to meet those that live around you, meaning that you can interact both online and offline. Isn't that great?

People join LEGO social media channels because they want to know what new LEGOs are about to be released. It is no news that a great place to find out new things about your interest is in a social media channel. There, you get to learn about rumors and news surrounding the latest LEGO Set that everyone is anticipating. Instead of being in the dark and not being aware of what is happening in the universe of fancy sets, pieces, and Minifigures, you should consider joining a LEGO Discord channel and other social media channels that bear such interests in mind. When I joined a LEGO Discord channel called Just Lego Things, I met smart people who were in love with everything concerning that universe and were always churning out insider news about what to be anticipated. It made sure I was always kept abreast of news about the latest sets and so much more.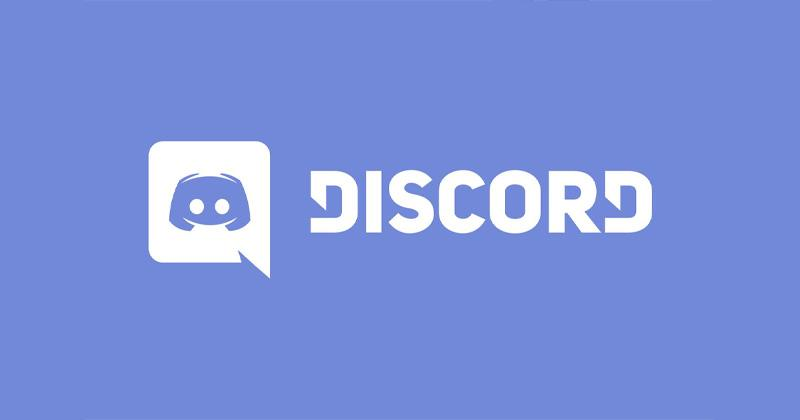 Some people join LEGO discord channels because they want to know when LEGO conventions will be held close to them. It is no news that just like Comic-Con exists, there are conventions that are focused on the different sets, pieces, parts, and Minifigures. There, like minds come together in different costumes, with their lovely gadgets to have excess fun. There may be one near you, and you may be oblivious of it if you are not in the local social media channel.

Ignore the lies that Legos are meant solely for kids to play. There are a lot of adult bricks and they have made a lot of adults fall in love with them. If you are all about networking, you should consider going for one or two of the conventions closest to you. There, you stand to meet interesting people. It is no news that you could even meet a business partner and make business deals there.

One reason some people join a LEGO discord channel and other similar social media channels is that they want to learn building tricks. The fun in these bricks is the act of building them and playing with them. There are some bricks that are easy to build and there are those that are complicated. For the complicated ones, you may want building tricks that will make you couple them together effortlessly. Joining a group with like minds will solve the issue for you. You learn how to build even the most difficult ones in the shortest possible time. Who says you have to be stressed out when coupling the pieces together? Virtually no one.

Some people join these channels because they want to know where they can purchase the sets, Minifigures, pieces, bricks, and parts. There are some sets that are customized and made for only a few people. You may want those hard to get sets and specialty sets that are hardly available. Instead of stressing yourself, you could get information on where to buy them. If you are lucky, one of the group members may have one that he is planning to sell. What of the new ones that are being released? It is no news that we love to have new sets before others. It gives us a sense of accomplishment. If you are looking for where to buy Legos, both new and old, cheaply, you should consider joining a social media channel that will keep you abreast.

It is no news that we want to know about the newest changes to Legos, as information is power. Let's say that some changes were made to the new set released, changes that a lot of fans do not fancy. This means that if you have the old set, its price may skyrocket.

The new changes may affect the way the building is done. The new changes may be so awesome that fans can't get enough of them. Knowing all these things allow you to plan yourself well.

Joining a LEGO Discord channel allows you to know who and who has shattered what records. It is no news that there is a record of the tallest tower built with Lego bricks. Regularly, the old record is shattered, and a new one is set. If you want to be kept abreast of the new records in different challenges surrounding the brick world, you should consider joining a LEGO discord channel.


Being in a discord channel that is in line with your interests allows you to find out different ways of beautifying your sets. It is no news that lighting bricks can turn any setting into a gorgeous one. It would let the set shine bright like a diamond and make it stand apart from similar sets without lights. Have you compared a set without lights and the one with lights? There is a great chance that you noticed a lot of variations.

Are you one of those that love to watch videos of people building sets? You are in luck, as you stand to find out more from this. You could watch others, both professionals and novices coupling the pieces together. You could learn building tricks that could make the process easier for you. You could learn about building hacks that you could use to your advantage.

Are you searching for where to buy or sell your pieces, sets, mini-figures and so on? It is no news that there are LEGO yard sales held in many of these channels. It could be a virtual yard sale or a real-life one. It is usually dependent on if the channel caters to users from all over the place or to those in a particular region. They sometimes hold an auction to sell classic pieces and sets that people have been dying to have. It will be a lot of fun being involved in one.

Have you ever wanted to be in a LEGO party? Well, many of these channels are known to throw themed parties. It could be during important dates like Valentine's Day, Christmas, Easter and so on. You could unleash your love for those pieces by attending and having excess fun.

We have enlisted some reasons you should consider being on a LEGO discord channel, but there is a slim chance that you may not know what the discord app is about.

If you are someone that loves online games, there is a great chance that you may know of this app. It is simply the Skype version for gamers.

If you are a gamer and you want to communicate with others by using a private server, this place is the right one for you. If you want to text and carry out voice-chat with those that have similar interests with you, you can do that.

This app is designed to work on both mobile and desktop devices and is known to have a message board, a chat lobby, as well as a VoIP chatting system.

The popularity of this app has grown tremendously and it is said that there are about ninety million users worldwide.

The group is great for those that want to hang out with their virtual friends or have fun playing Minecraft, this may be the one for you.

How do I get started with Discord?

You should start by signing up on the platform before you decide if you want it to run on your phone or desktop. It won't be a bad idea to install the app.

With this app, there are a lot of customization features that you can try out. Immediately you are done, you can decide to open a brand new Discord server yourself. If you do this, you can then send invitation codes to other people to join. If you do not fancy this option, you can join a server that already exists through their invitation code.

Calm down! You don't need to install anything before you create your own server. All you need is the server name that you want, and voila, the process is done.
The only issue with this app is that you can't search for other browsers to join. You have to get an invitation code. To do this, you may have to search Google, looking for verified servers that have open invitations. A lot of them exist.
You can also get the invitation codes of a lot of popular streamers, as well as content creators on their YouTube channels or even Twitch channels.
Why is Discord better than other VoIP services such as Skype?

Let's say that you are playing a game and you want to chat with few friends while you do this, you can use either Discord or Skype.

Discord is different because it allows you to run your app in your browser if you wish. This means that you can easily alter one's mic levels. You could also give a total lower-latency voice chat. This is great for those that are in a conversation with others in other parts of the world.
You can use Discord on any device, iOS, and Android mobile devices. You could also use it on Mac and Windows computers. You can use it via its official website or download its app.

There are some issues with the browser version, as it can't easily find if there is a webcam and so on. The app version may be the right way to go.

You won't have the screen sharing feature is you make use of the browser version, meaning that streaming your desktops won't be done. You need the app on your laptop.

If you are using the mobile version on your iOS or Android device, you may not get the screen sharing feature too. This doesn't mean that video calls can't easily be made and gotten from other users. You could also get a screen-share video from others that are using a desktop, even when you are using the mobile version.

Why is Discord good for large groups?

This app is great for both small and large groups. When you create your own server, you can decide to create different channels on that server. These different channels can come with different forms of access permissions.

This ensures that big servers with a lot of users won't have everyone being put in a big voice-chat channel or even a big message thread.

Do you want to beautify your LEGO sets with light bricks? Talk to us today. We have you covered.