Have a great and iconic structure always on display when you build the LEGO Big Ben 10253 Set.
By

Eve Alessa Arevalo
/
December 12, 2022
One of London's most iconic and eye-catching buildings is the Big Ben building. This Building construction began on the 31st of May 1859. The building was famous for the huge clock on the building tower, which rang every twelve hours. Aside from the huge clock, Big Ben had many other cool attractions that drew people to it. For example, this amazing building completely lights up at night and eliminates all its surroundings. Citizens and tourists could be caught absorbing every moment of the building's breathtaking view. And every night of the new year, citizens and tourists celebrate around the building as they hope to countdown into the new year with the clock. All these features of this building make it truly special and a thrill to all citizens and tourists visiting London. If you plan to visit London this Winter, you should check out this destination.

But what if you are a fan of this building and have heard and read lots of stories of this set and hour awesome it is but need help to afford to visit London for it? Is there any hope for you? If that's how you feel, releasing the new set by Lego will give you hope. Yes, for all those who love this building but can't seem to get the chance to see it up close, or perhaps you have seen the set before but went to keep seeing it, you would be thrilled to build and display the Lego Big Ben 10253 set. This set has been designed to look like the actual Big Ben London building and perfectly replicate its features. If you are a fan of replicating Iconic construction projects with Lego Bricks, you will love this set. Aside from being authentic, this set comes with a very satisfying building experience and lovable features. This post will focus on everything you need to know about the Lego Big Ben 10253 set.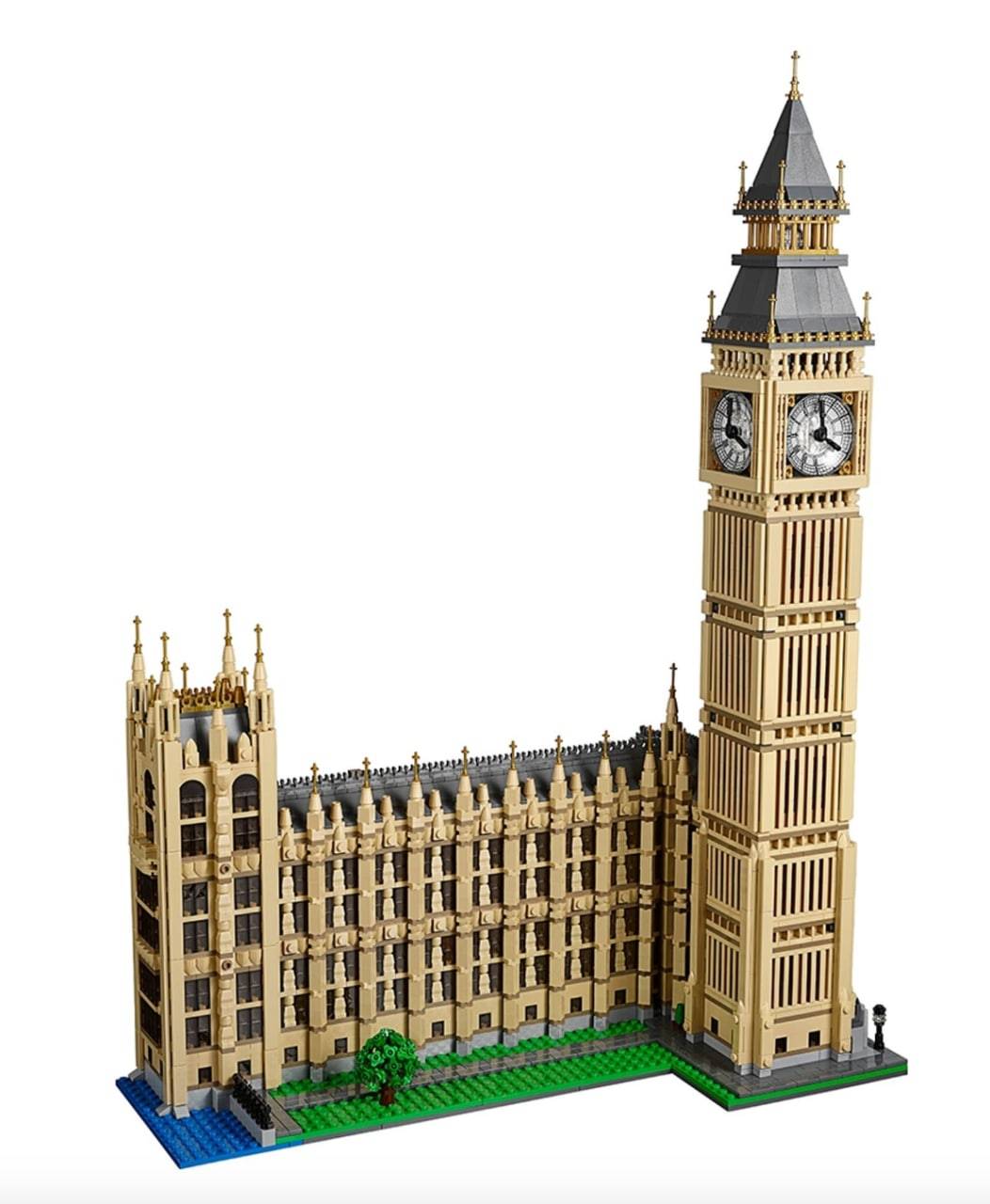 AN AMAZING BUILDING EXPERIENCE FOR THE LEGO BIG BEN 10253 SET.
The Lego Big Ben 10253 set offers builders a truly satisfying building experience. The Lego set comes with over 4000 brick pieces divided into about six numbered bags, with some bag numbers shared into more than one bag. The building of the set offers a very realistic approach. Like every construction starting from the foundation, the Lego Big Ben set allows you to follow a similar approach. The set comes with a flat plate which serves as the foundation upon which your entire set will rest. Everything concerning the set's building will rest on that flat plate. As you build and begin to get to what architects will call the lintel level of the building, you will need to build the roof separately before attaching it to the set. Trying to work on roofing directly on the building could be considered a very difficult task. The Lego Big Ben set is a very technical set and will require great focus if you are to achieve success on your first try.
The Lego Big Ben set also comes with a fine instruction manual that is informative and educational. The first few chapters contain some historical information about this amazing London Building, including details about what makes the building truly special. And then, from the final part of the manual, you get detailed information about the set and how to carry out your building project successfully. You also get diagrams and pictures that are very detailed and help you know where you are in your building project. This helps make your building project fun and easy. It also helps ensure you avoid any roadblocks along the way, making your work as stress-free as possible. Aside from a building experience to die for, this Lego set also comes with some cool features. Let's consider some of them.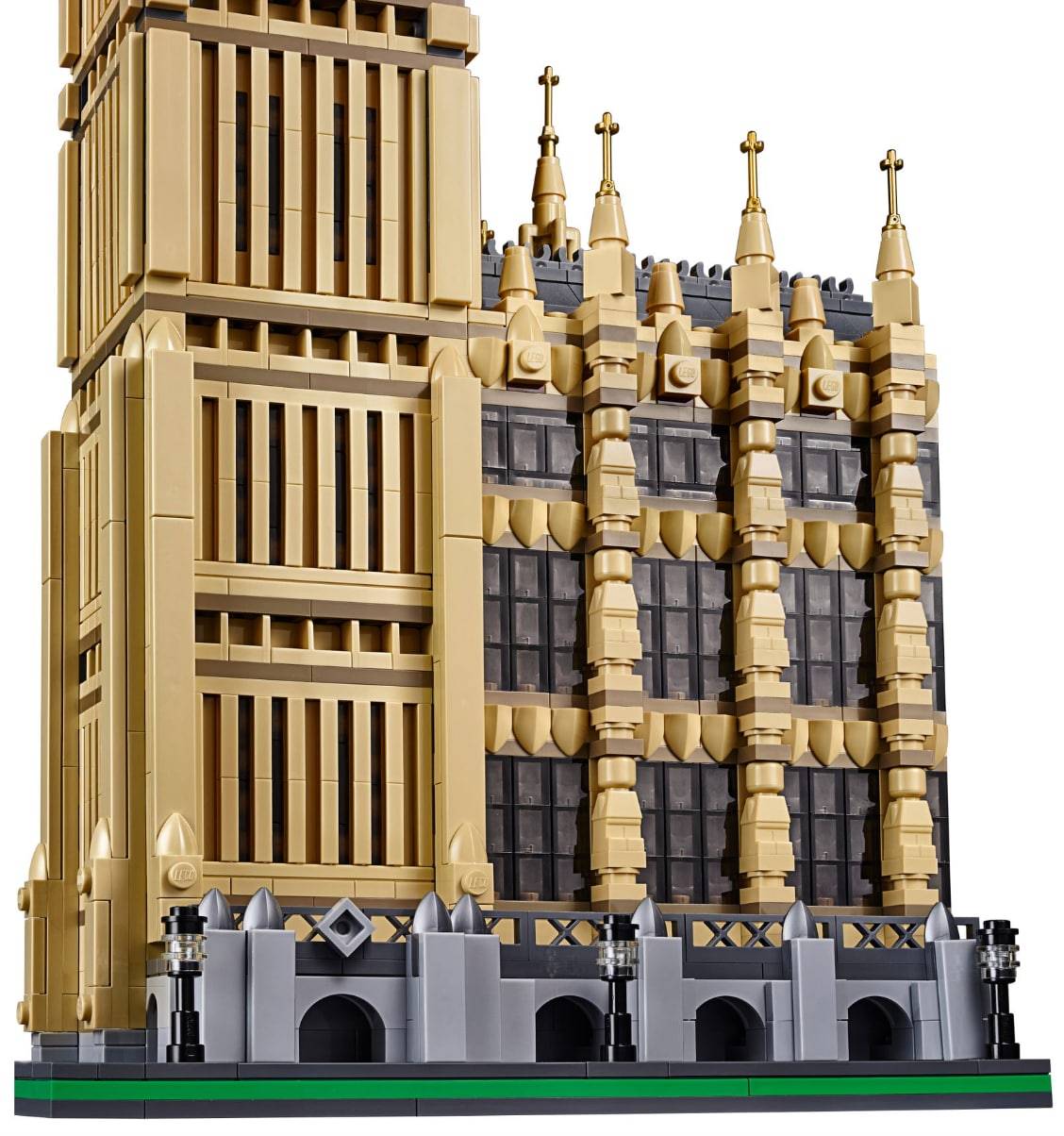 AMAZING AND AUTHENTIC FEATURES FOR THE LEGO BIG BEN 10253 SET.
BUILT FOR DISPLAY.
The Lego Big Ben set is a true display masterpiece. The set steps are true and accurate to the design of the London building. The set's design is so accurate that people who have seen the actual Big Ben building and now seeing the one by Lego could not tell the difference. The only difference between the real-life building and the one from Lego is the size. The giant clock, which is the center of attraction in the actual Big Ben building, is also the main focus attraction of this Lego set. So if you are looking for w Lego set that is truly accurate, the Lego Big Ben 10253 set is for you.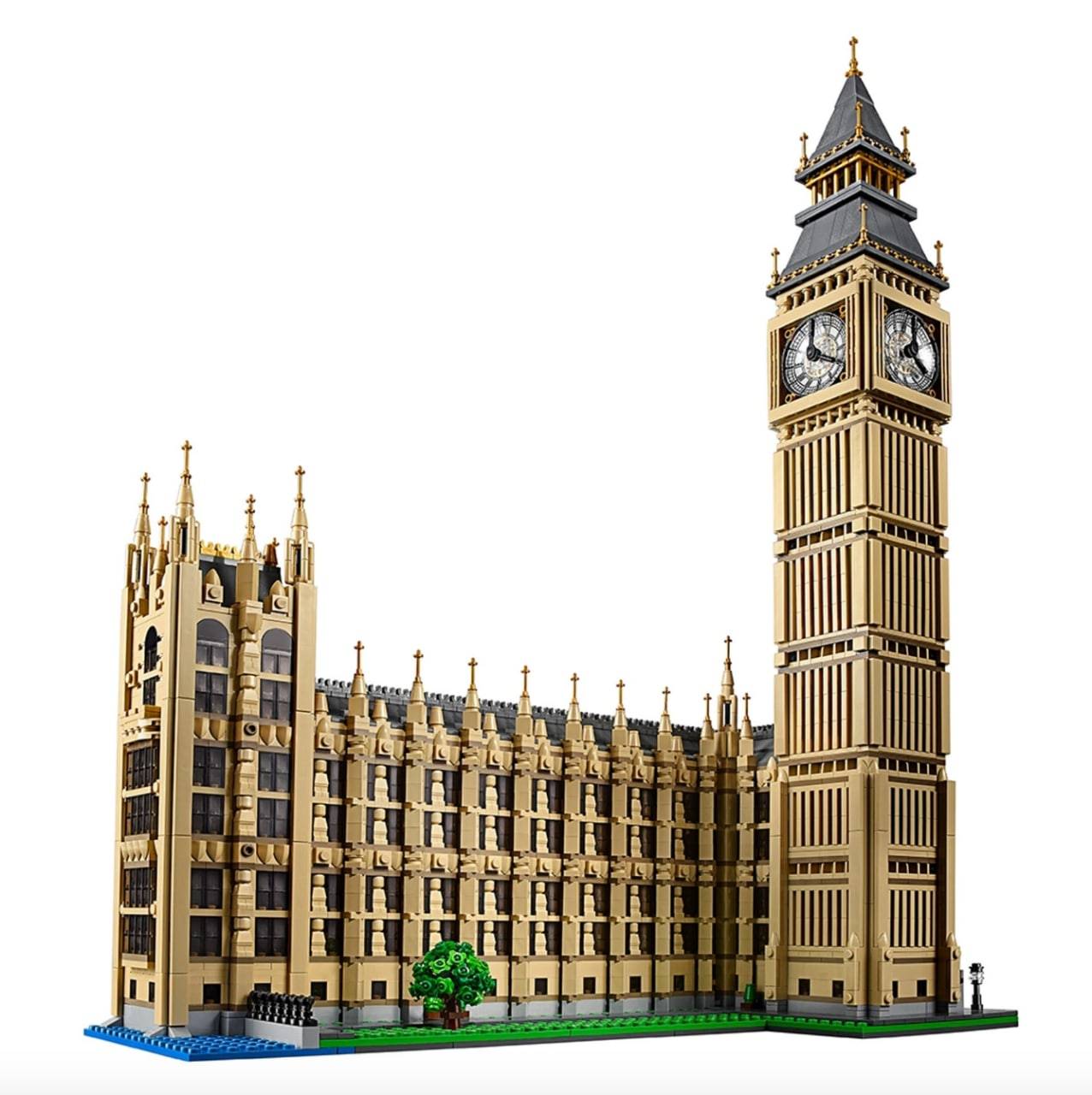 TOP QUALITY MATERIAL.
The Lego Big Ben set has been well designed by the Lego team using the best materials. This is in addition to the bricks. This is also in line with the sketch of the building, which Lego followed in the design of the set and the use of accurate scales and measurements to ensure that every part of the set is accurate and works perfectly together. The careful and good use of all the equipment at their disposal makes it possible for you to have a set that not only looks like a replica of a real-life building but also offers you an amazing building experience.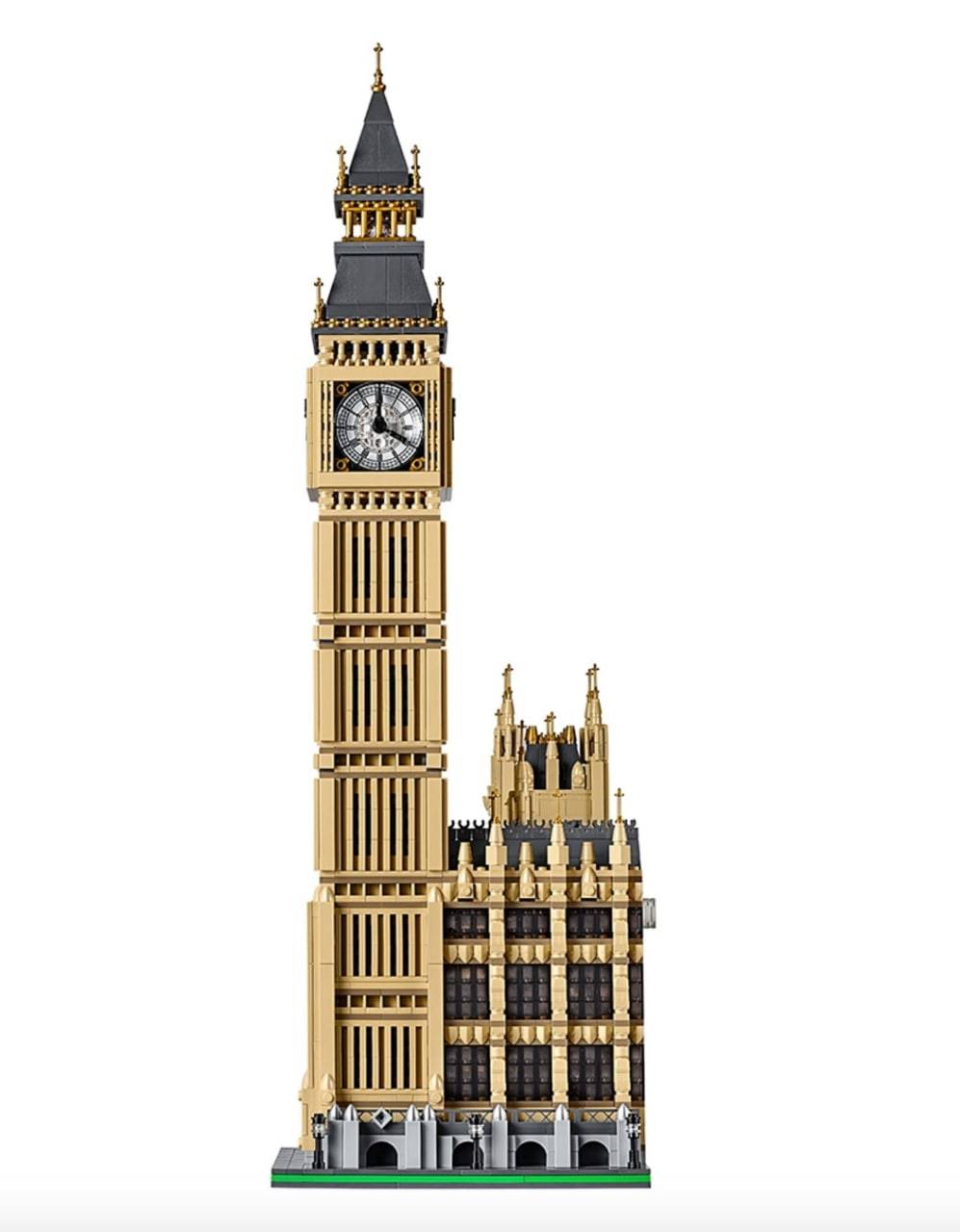 SET SIZE.
The Lego Big Ben 10253 set comes with about 4163 pieces. The Lego set is a huge project and would require you to set out time for the building project. The Lego set also offers a fantastic display thanks to the set scaling once built. The set, when completely built, measures about 23 inches high, 7 inches deep, and 17 inches wide. The set also allows you to enhance its display using our amazing light kit. But how does it work? Let's find out next.

MAKE YOUR LEGO BIG BEN 10253 SET LOOK EVEN MORE ICONIC WITH OUR LEGO LIGHTS.
As we have already acknowledged, Lego Big Ben offers builders a satisfying building experience. But the fact remains that you could make the set look even more eye-catching when you install our amazing Lego lights on your set. Our special lights allow your set to be displayable even in a dark room. Our lights also allow even the most hidden or difficult-to-see details to shine through. This helps greatly improve the overall look and feel of your Lego set. If this is a feature you would like your set to have, go to our light kit page for more information. And if you are new to our Lego lights and need to learn how to go about it, here are a few steps to guarantee you the best experience out of your light kit installation process.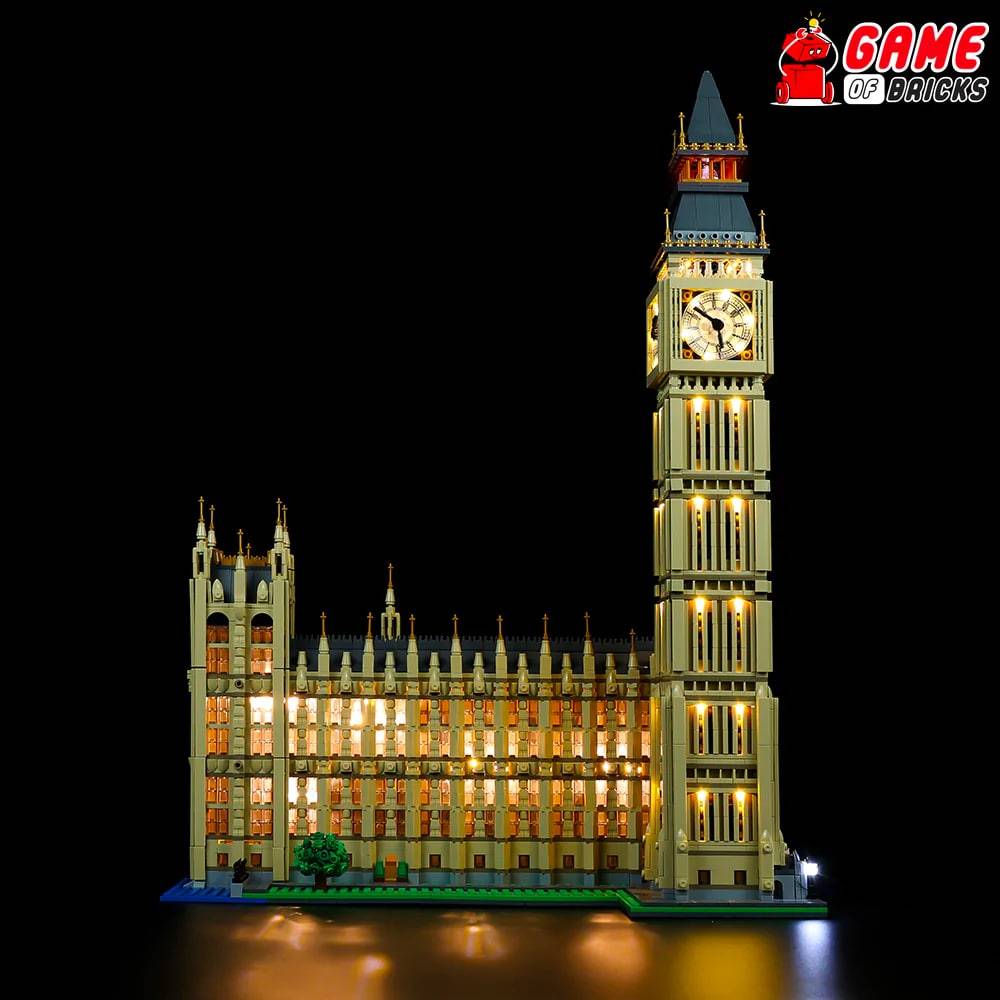 INSPECT ALL LIGHT KITS AND ACCESSORIES.
After you have been done building your set and ordering your light kit, it would be good to inspect each light kit and accessories appropriately. Check out any broken parts or cut wires in your kit. It is important to check for any damages before you install your kit. This will help save you time and money. Figuring out these damages on time can help you take full advantage of the warranty card with every light kit. Once you have done all inspections and everything looks good, you can install your light kit.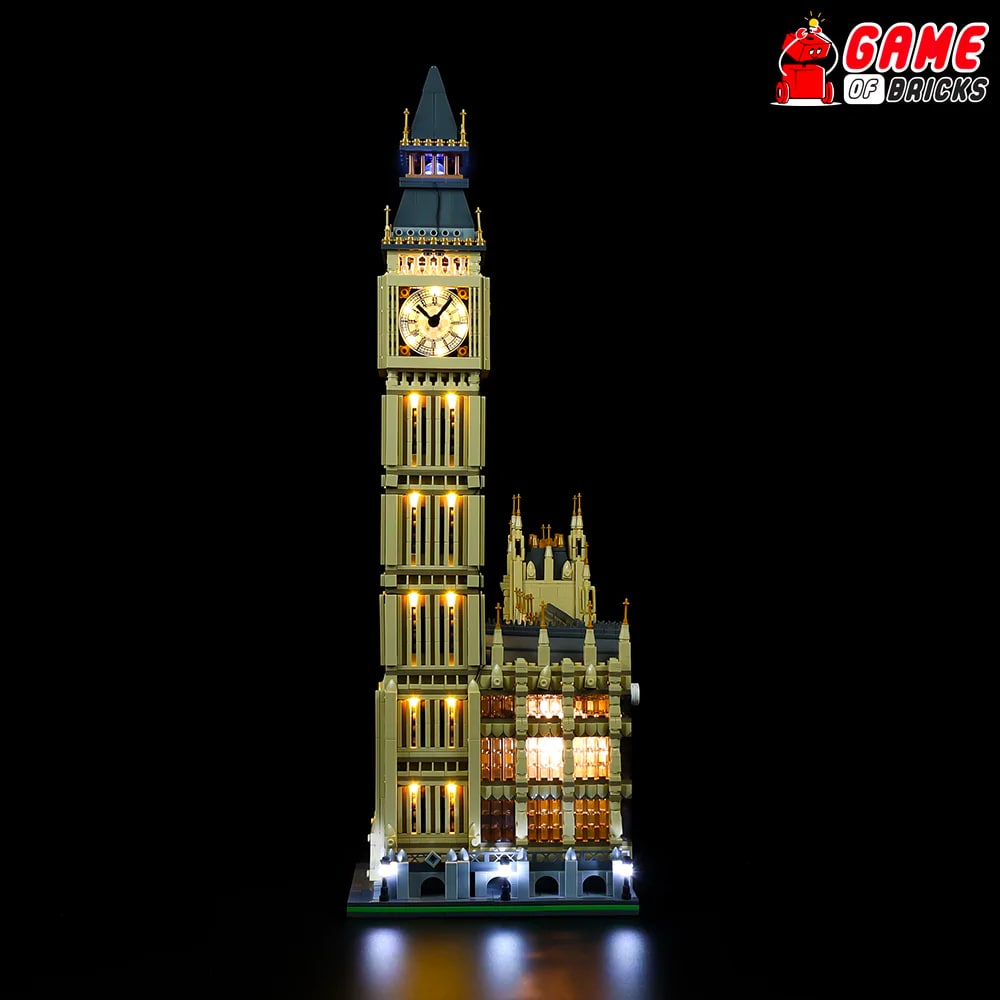 INSTALL YOUR LIGHT KIT.
Now, if you are new to this, you may wonder how? Fortunately for you, each light kit and accessory come with easy-to-understand, step-by-step manuals on how to safely and neatly install your light kit and accessories. So, do well to follow those instructions to the letter. You are less likely to run into trouble if you install our light kits and accessories. As a tip for new light kit users, please take your time and follow it one step at a time.
TEST RUN YOUR LIGHT KIT.
As soon as you are done installing, ensure you test-run it first. Doing so will help you know whether or not it is safe for all to see and will cause no harm to those that will come in contact with it. As you test run, watch out for Sparks and short-circuiting, this will help you identify the problem. Also, ensure you are using a powerful battery to hold your light kit. Once all checks are done, and all looks good, go on crazy adventures around the world, rescuing civilians in danger.