Enjoy a ride to the future with the LEGO Back to the future Time Machina 10300 Set.
When Reading this heading for the first time, you may not have guessed it was for a car. Yes, as crazy as that may sound, there is a car called " back to the future time machine." DeLorean designed this time machine to look like a race car. The car time machine required a large amount of power, about 1.21 gigawatt, and had to move at 88 miles per hour so it could time travel. This fantastic car time machine was featured in the TV franchise ' Back to the future. This time machine was also responsible for most of their time travels in the movie franchise.

Are you a fan of the " Back to the Future" movie? Then you probably know about this car time machine. Maybe it's even been your desire to build and own one. You can experiment with the Lego back to the future time machine set. This Lego set is designed to look close to its movie counterpart. Bring this set to life in all its glory when you purchase this set. What do you stand to gain by bringing this set to life? Let's find out as we progress.
BUILDING EXPERIENCE FOR THE LEGO BACK TO THE FUTURE TIME MACHINE 10300 SET.
The great Back to the future time machine set is fun to build. The set offers realistic details that you would enjoy putting together. I feel like a time engineer when you bring this set to life in 1,872 pieces. The set comes with a shiny ash-colored metal brick look. This helps add authenticity to the finished look of the set. The set also allows you to design both in and out of the set. This makes you have a little more fun with the set. And since this fantastic set is all part of a series, you can enjoy intriguing roleplaying as you bring this set to life. Also, because this set comes with so much detail, it is not something you should build on the run. Make sure you completely clear out your schedule before building this set.
Most lego sets like this one could get challenging when you try to put them together.
This has been made effortless with the help of the set's installation manual. The manual has been designed to be very easy to understand. The manual also offers clear pictures and step-by-step directions that should help make things easier for you. The " Back to the future " movie featured three different models of this fantastic car time machine. And with the Lego back to the future time machine set, you get the opportunity to build whichever version you like. Overall, there is just no dull moment in the building of this fantastic set. The details are realistic, with a nice finishing look. When you are done building this Lego set, you could decide to engage in exceptional roleplaying, or you could put the set on display. The Back to the future time machine Lego set also offers cool features. Let's highlight some of these features in the next section.
AMAZING FEATURES OF THE LEGO BACK TO THE FUTURE TIME MACHINE 10300 SET.
● AMAZING BODY BUILD.
One cool thing about this set is its build. The collection features all the body details of its movie counterpart. These features include two open gull-wing doors, a light-up flux capacitor, a tire that You can fold for flight mode, a printed dashboard of dates, and a relaxed hood. All these cool exterior features make this set look very realistic and would give you the satisfaction that comes from building something worthwhile.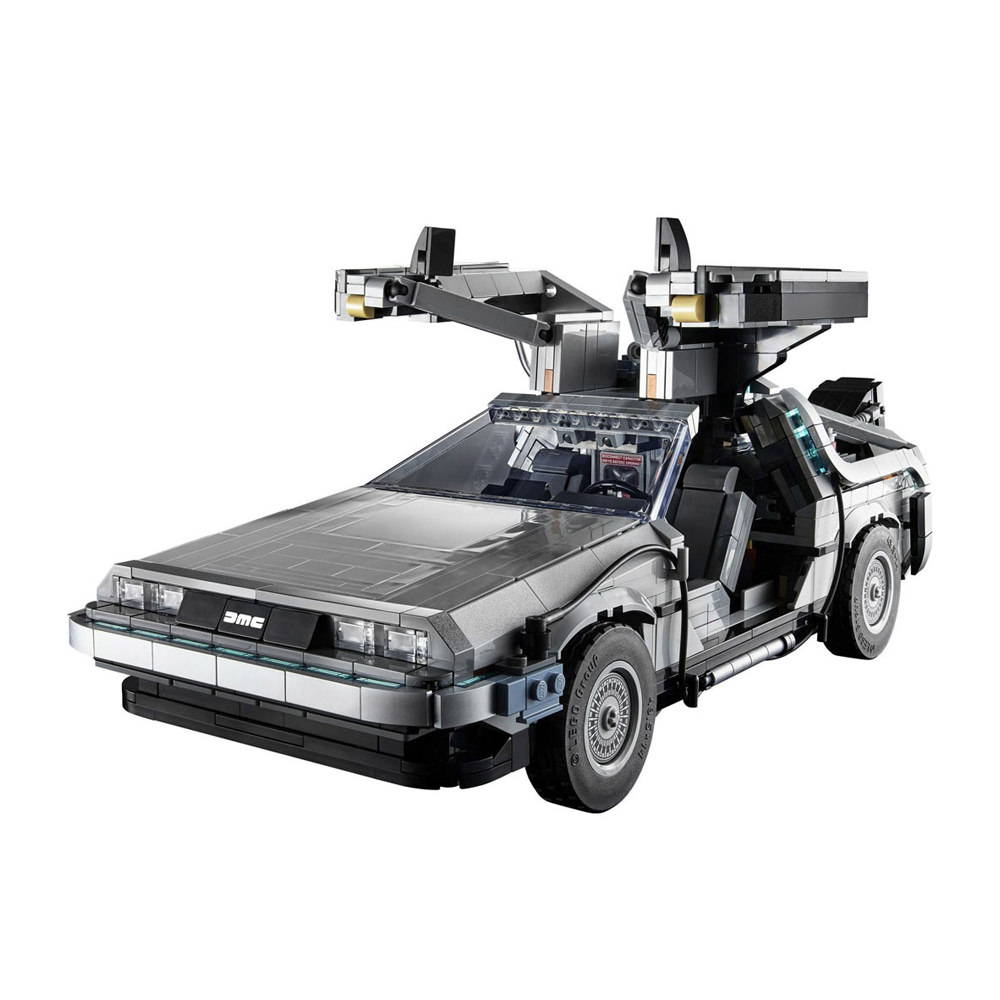 ● MINIFIGURES OF THE MAIN CHARACTERS.
Another thing that makes this set look even more incredible is its Minifigure. The set comes with the Minifigure of both Doc and Marty, who are significant characters in the " Back to the future " movie. With a fantastic car replica and the two Minifigure, you can enjoy long hours of imaginative roleplaying. Or you could even put the set on display with both Minifigure striking a pose. Just like that on the cover of the movie. The set also gives you a bonus Minifigure of Doctor Emmett.
● A LEGO CREATORS EXPERT SET.
This set is also part of the Lego creator's expert collection. This means you can expect the set to look as detailed as possible. The set also contains interior details, which would add, of course, to the set's overall look. Another good thing about this is that the Lego creator's expert set also contains many Lego authentic-looking Lego cars under their belt. So if you are a collector, you could have multiple cars to compete with.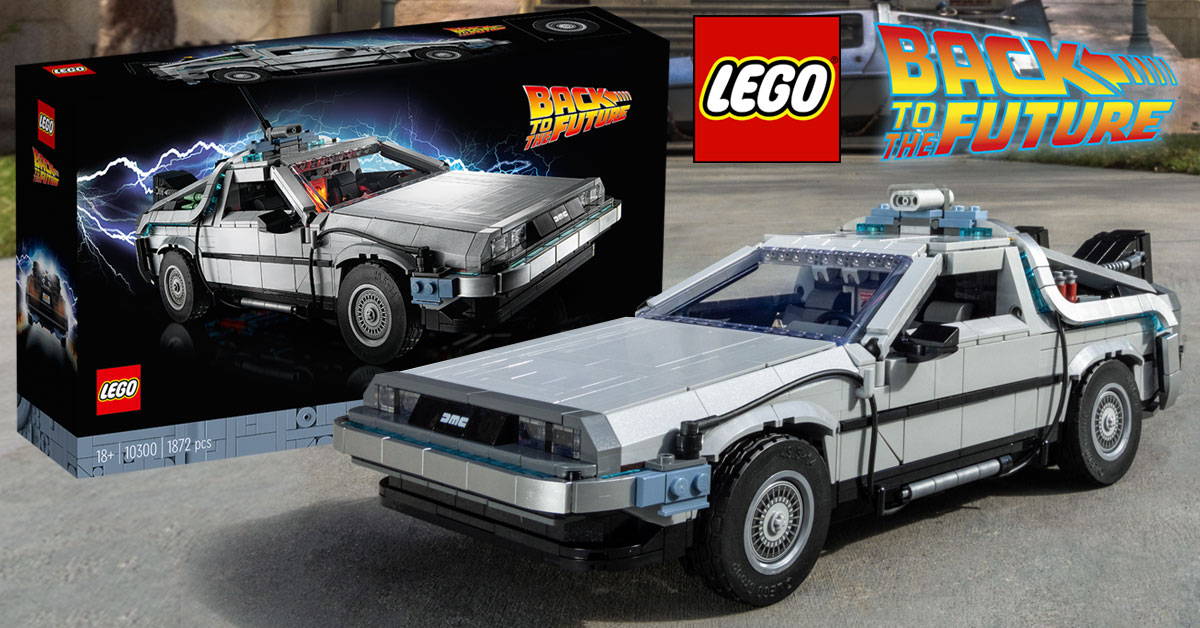 ● SET SIZE.
The Lego Back to the future set can be regarded as a large set. It comes with much more than 1000 pieces. It also has an excellent ratio which makes it a fantastic display set. The set ratio is about 5 inches high, 8 inches wide and14 inches deep. It is also made from the best quality Lego brick tested to ensure they are both safe and durable. Lego has also made sure they are working compatible. This means that this Lego set would be straightforward to work with successfully.
● SET PRICE.
You can purchase the Lego Back to the future time machine set from Lego stores in your location. If you can not have access to a Lego store, you could also get this set directly from the Lego website. The only downside is that you would need to wait for the set to be shipped to your location. But then again, you would not need to stress yourself at all. You could purchase the set from the Lego website for about 169 dollars. You could also make your set look even more beautiful by adding another unique feature – our Lego light kit. How exactly does our light kit work? Let's find out.

MAKE YOUR LEGO BACK TO THE FUTURE TIME MACHINE SET LOOK EVEN MORE AUTHENTIC WITH OUR LIGHT KIT.
You could make your Lego set the talk of the town with the help of our special light kit! Our Lego lights help add to the overall beauty of your set. These Lego light kits are sold separately and can be purchased directly from our website at gameofbricks.com. If you are new to our light kits, you must probably wonder how to install them successfully. Let's look at some simple steps that can make your work a lot easier.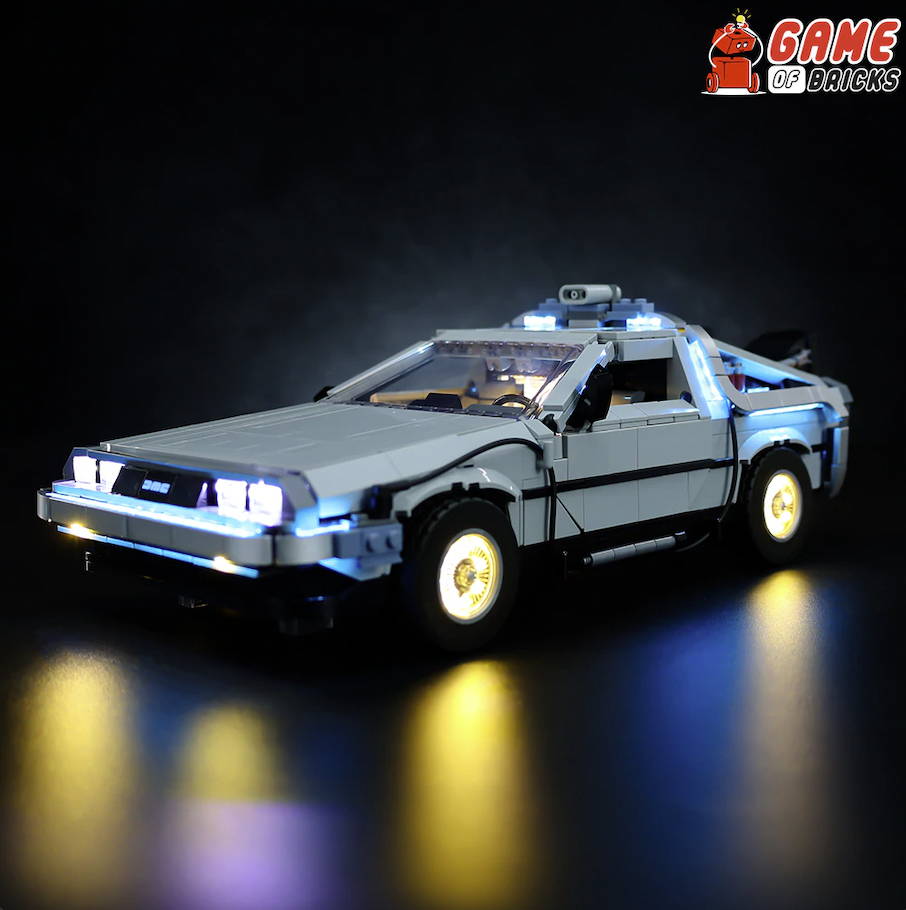 1. Inspect all Lego lights.
Once all your Lego lights arrive, the first step would be to inspect them. All light kits and accessories tend to suffer damage during shipment. This could hurt your installation process. So the best way to succeed is to inspect all light kits before engaging with your light kits and installing them. If you notice any problem with your ship in the light kit, you could request a replacement by using your 30days warranty card. But if all looks good, you can safely move over to the next section.
2. Install using the manual.
Once you are done inspecting your light kit, you can install your light equipment. This has also been made immensely more accessible using the instruction manual attached to each set. The instructions are simple, clear, and easy to use. The manual also comes with safety tips that would be helpful when read thoroughly. As you install, make sure not to handle your light kit roughly. Take your time and do not rush. If you manage your kits gently while still following the manual, you are guaranteed to install your set successfully.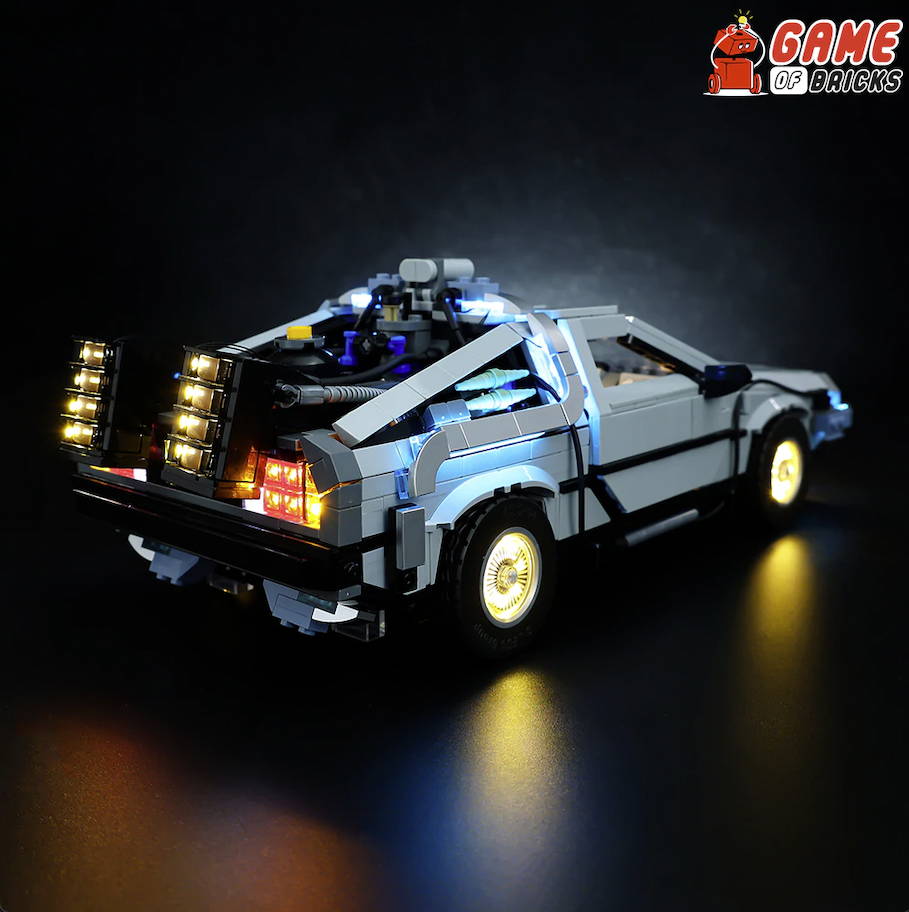 3. Inspect all installed sets.
Once you are done fixing all light kits and accessories, you can then move over to inspect them. As you inspect, check out for signs of short-circuiting and sparks. These signs are the significant signs that would help you quickly detect the problem of your set. If you notice any problem with your set, be sure to take the necessary steps to fix it. Once everything looks good, use our Lego light to brighten up your pathway as you safely transport " Bake to the future."
---