Latest Lego Movies and TV Shows
Are you bored and tired looking for an exciting movie to watch or LEGO TV series to binge on we are all this article was meant for you because we are embarking on telling you the latest LEGO movie and TV shows that you should and must watch so why don't you sit back and strap in as we take you and this journey together?

1. Lego Marvel Avengers: Time Twisted.
This incredible movie was released on January 17, 2022, with Ken Cunningham as the director and Damon Fulford as the Editor. This is another adventure for the adventures when Ant-man discovers that Thanos stole his van which contains the Quantum tunnel, Thanos has teamed up with red skull to form an evil villain team by traveling back in time. Red Skull and Thanos joined forces with Ultron, Iron Monger, another Red skull, and Hydra to the destruction of the world and change history. But with the help of the Avengers of Thor, Ant-man, Iron man, and the other avengers to get Ant-man's van. With an amazing cast of Ian Hanlin as Ant-man, Micheal Daingerfield as Captain America, Elyse Maoway as Scarlet Witch, and also Pepper Potts, Deven Mack as Thanos, and Omari Newton as Black Panther. The movie lasts about 23 minutes.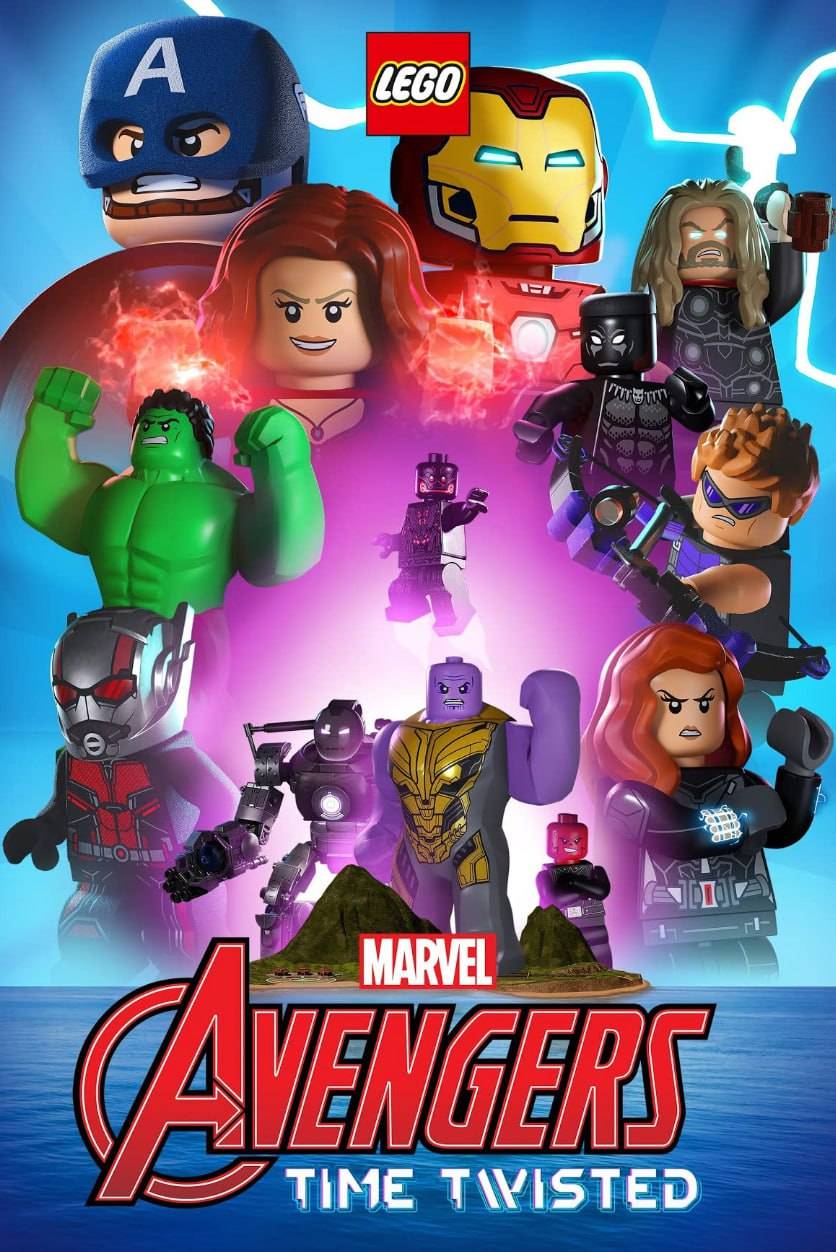 2. Lego Star wars: Summer Vacation.
This movie was based on the star wars franchise, it was produced by Lucasfilm Animation along with the LEGO Group and the Atomic cartoons. It was directed by Ken Cunningham who also directed The Lego Star Wars, the script was written by David Shayne. This incredible movie was released on the 5th of August 2022. This movie Starring Allie Fader, Ashley Burch, Helen Sadler, Billy Dee Williams, James Arnold Taylor, Kelly Marie, Jake Green, Omar Miller, Matthew Wood, Shelby Young, Matt Sloan, Trevor Devall, and so many more. The movie lasts about 48 minutes. The official platform on that the movie was released was Disney plus. The plot of the movie is an interesting one, while looking for a relaxing summer holiday, Finn, Rey, Chewbacca, Poe, C-3PO, BB-8, and R2-D2 gets on the Lando Calrissian's luxurious Halcyon Star cruiser. Finn gets separated from the group on the star cruiser, he speaks with the force ghost of Obi-Wan Kenobi who tells him about his last summer holiday vacations, which led to a flashback of a young Obi-wan in a Hawaiian shirt with Lt. Valeria, he sneaks into the Jabba the Hutt's Palace on the Tatooine to steal coaxium. To achieve this task he has to make a distinction for Jabba and has to perform a musical that is called the "Gamorrean Girls" with Jabba's dancers called the Sy Snootles. Skywalker's force ghost tells Finn about a vacation trip that he took to Emperor Palpatine as he went as Darth Vader on Empire day. The force ghost carries him to the plant where they have the original death star plans there, the Scarif. Another force ghost that told Finn about a trip was Princess Leia, who told Finn about the trip she had with Han solo and a young Ben Solo, this was when he was a child and Luke Skywalker have not started his training as a Jedi. Han's first encounter with Chewbacca was on the journey of Mimban which makes Ben not happy. To make Ben happy, Han takes Ben to the moon forest of Endor, where the historic battle of Endor happened, they met a traveler called Wick Cooper and Ben has a crush on his daughter. Another person joins them and makes Ben insure about himself on the fact about his height of being short, then Ben takes a ride on the ground then dropped Wicks's daughter, Leia, Han, R2-D2, Chewbacca, and C-3PO leaves Ben in the academy for being Jedi that Luke Skywalker attended. The trailer for the movie was released on June 18 2022 and released the official poster in July 2022. It has rotten tomatoes of 88% and has an average rating of 6.7 on all 8 reviews.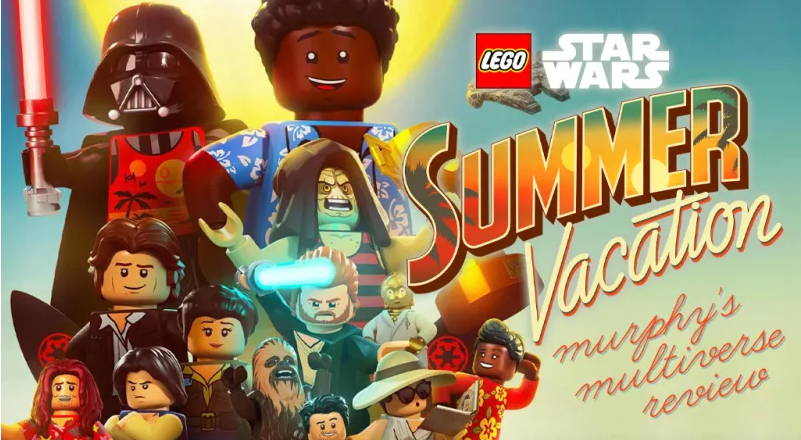 3. Lego friends: girls on a mission.
This TV series was produced by M2 Animation and M2 Films with the LEGO group. Each episode has a duration of 11 minutes. And the series was showcased on different television channels all over the world and also on online streaming platforms like Amazon prime, and Netflix and also with the YouTube channel of LEGO. Even though it was available on different platforms it also has a web series and episodes of past incarnations, the additional episodes were 3-minute-long shorts that was only shown on the LEGO YouTube channel. The story of this show is about Mia, Andrea, Olivia, Stephanie, and Emma. They are all best friends that are on a mission to save their amazing city called Heartlake city from swindlers. This series is Starring Jasmine St. Clair as Andrea, Amava Harrow as Olivia, Allegra Clark as Mia, Faye Mata as Emma, Cindy Robinson as Dr. Alvah, Brad Venable as Joey, Naveen Crumbles as Liz, Jonathan Fahn as Ricky, Kevin Connolly as Steve, Philece Sampler as Dottie Rae, Phillip Reich as Jeremy Door or Dore, Griffin Burns as Daniel, Keith Slivertein as Mertin, Fryda Wolf as Vicky. Each episode of each season tells the incredible of these friends trying to save their town. The series ended in season 4 in 2022. It was not only saving their city that was the only adventure there is also fun adventures that the friends go on personally like exchanging their place for an actress, training to be an astronaut, visiting the jungle rescue base, shooting a music video, saving horses, trying to escape a fun house and so much fun adventures that can brighten up the day of anyone watching. Fun facts about this magnificent TV show are each season the theme song is changed except for season 3 which was left to have the season 2 theme, the unique designs of the main characters were showcased in the series but were seen in the characters Mia ad Olivia, the only episode that has the whole theme song was the pilot or the very first episode with the intent of introducing the whole incarnation to all the viewers, Jasmine Elcock, the person that song We've Got Heart is also one of the finalists on Britain's Got Talent in 2016 season 10 and used that song as the theme song, she also played as the De facto singer and Andrea singing voice.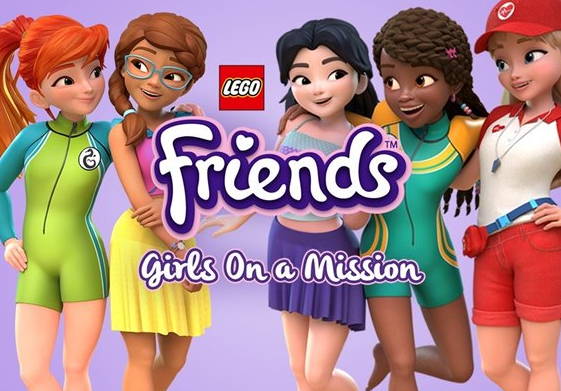 4. Lego Ninjago TV series.
This TV show was known previously as Ninjago: Masters of the Spinjitzu that was until 2019. This TV series was created along with the Lego Ninjago collection sets which were surrounded by the characters and the environmental events that occur in the series. This series is all about the fascinating story of the world of Ninjago that is connected to six teenagers who are ninjas and they fight against the energy of evil that is affecting their world. This incredible series was created by two Danish producers called Tommy Andreasen and Michael Hegner. It was written by Dan and Kevin Hageman from the beginning of the season up until the ninth season and gave their place to Bragi Schut who started writing in 2019 for Ninjago. All of the voices for the series were recorded in Canada and music was handled by composers Jay Vincent and Michael Kramer. It has a genre of Martial Arts, Adventure, Action, Superhero, Science fantasy. This series was directed by Peter Hausner, Martin Skoy, Michael Hagner, Justin Murphy, Trylle Viistrup, Poulsen, Wade Cross, Thomas Østergaard, Per During Risager, Frederik Rudolph, Daniel Ife, Shane Poettecker. Starring the voices of Sam Vincent, Jillian Michaels, Michael Adamthwaite, Paul Dobson, Brent Miller, Kirby Morrow, Andrew Francis, and Kelly Metzger. It has a total number of 15 seasons with over 210 episodes, it has an opening theme song called " the weekend whip" by the fold this song was played in episodes of seasons 1 to 7, 11 to 13, and season 15. Another opening theme song that was played in the episodes of seasons 8 to 10 was called Ninjago overture by Michael Kramer and Jay Vincent, and in season 14 the opening theme song was the Island. The ending theme song was the weekend whip by the fold from episodes 1 to 41 and the rest of the episodes from Episodes 42 to 210 had various songs that were made by Michael Kramer and Jay Vincent. Each episode of the series lasted about 11 to 22 minutes. The series's production companies were Will Film ApS, WildBrain Studios, and the LEGO group. It is released on the platform of Nickelodeon, Cartoon Network, and Netflix. The first episode was released on January 14th, 2011 and the last season was released on October 1st, 2022. The characters of Ninjago are Lloyd Garmadon, the green ninja who has the elemental power of energy which gives him the ability to manipulate energy, he is the leader of the Ninja group, he is the nephew of Master Wu, son of Misako and Garmadon, and the grandson of the first Spinjitzu Master. The weapon he normally has is the katana. Lloyd at first wanted to be an evil warlord just like his dad at the beginning of the show, this made him do mischievous acts that a child would do but all his schemes got stopped by the original four Ninjas and he was later reformed by one of the Ninja and Master Wu and then he found his future as a green Ninja and then later mastered his act of element. Lloyd grew during the series to a mature and natural leader although he is the youngest of the team. The next character is kai the red ninja, he has the elemental power of fire and his weapon is normally the katana or the dual katana. He has the power to control fire and heat resistance. Kai can do anything for his family and friends as he is very loyal to them and make sure they are safe all the time. He is always emotional which makes him cocky, hotheaded, and rash but he has a sense of responsibility toward his friends. He is the son of Ray and Maya and the brother of Nya, he also has a crush on Skylor Chen. Cole is the next character and he is a black ninja who has an elemental power of the earth, the weapon that he uses is the scythe and sometimes on different occasions he uses a war hammer. He can manipulate the earth and also has super strength. He was the original leader of the ninja at first, and he loves food, he is the son of Lily the previous black ninja, and Lou. Jay Walker was formally known as Jay Gordon, he is the blue ninja and has the elemental power of lightning. His former weapon was the nunchucks but he recently started using a kusarigama. He is like the tech guy in the series as he is a very skilled mechanic, he will mostly use comedy to find avoid a stressful situation, and he has a girlfriend Nya. And so many other characters like Zane, Nya, Master Wu, Sensei Garmadon, and PIXAL. The last season crystallized went on air on the 20th of May 2022 and ended on the 10th of October 2022. Season 15 premiered on the official LEGO channel on YouTube, it is all about the Ninja group getting to meet a new group of Ninjas, and they later got locked up in the Kryptarium prison with their old enemies. Season 15 is the last season of Ninjago.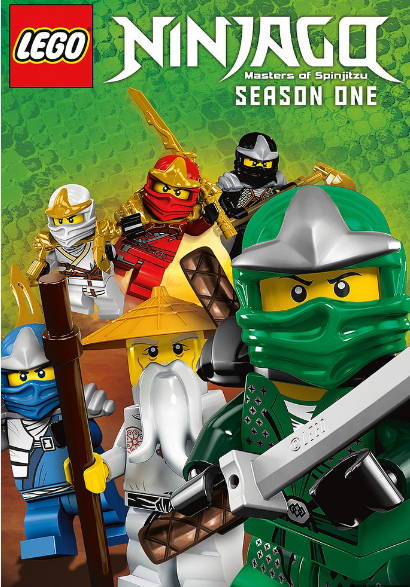 5. Lego Monkie Kid.
This is a LEGO TV series that is inspired by a journey to the west and the monkey king. It was produced by the LEGO group and was introduced in May 2020. This TV series is all about monkie kid and his friends the Journey that they embark on to defeat the demons that are trying to take over Megapolis. With different characters like Monkie Kid, Mei, Pigsy, Sandy, Mo, Tang, and Monkey King who are all in the team of the Monkie kid to defeat the demons, The Demon Bull King, Princess Iron Fan, Red Son, Gold and Sliver Demons, the Bull Clones, the spider queen, Huntsman, syntax, spandex, Strong spider, spider bot, and so much more. Season 3 was on air in China on the 21st of January 2022 and aired on May 25th, 2022 in the United Kingdom, and ended airing on May 31st, 2022 in the United Kingdom. On the 1st of June 2022, a television special and a mini-series called Embrace your destiny, it was premiered on CITV on the United kingdom platform. Its shares the story of the red son teaching mei about her powers, The Monkey king tries to confront the lady bone demon but Monkie kid and Nezha tries to stop him. The monkey king later gets possessed by the lady bone demon, now it's up to Monkie kid and his friends along with Red son to defeat the lady bone demon to save the world.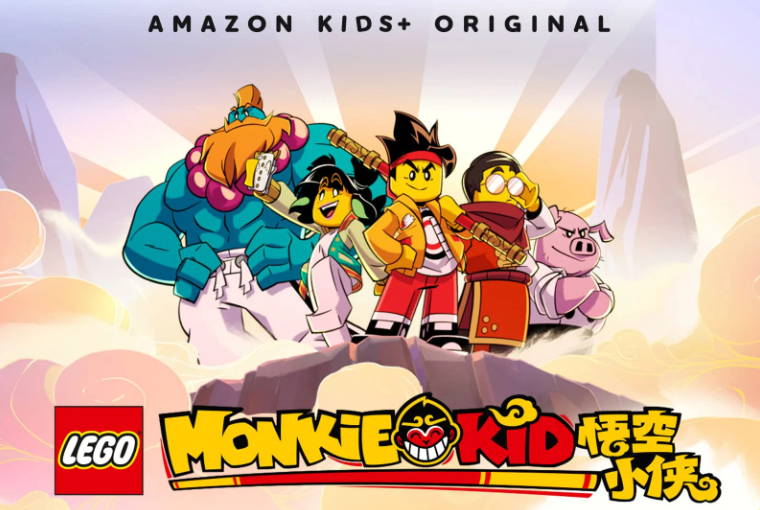 6. Lego City Adventures TV shows.
This incredible television series is being shown on Nickelodeon in the United States on June 22nd, 2019. The latest season of the LEGO City Adventures theme was shown on Netflix on April 15, 2022, and the fourth season was shown on YouTube on the LEGO group's official channel on October 25th, 2022. This TV series is incredibly unique to the Lego society because it was created and a story written by the Lego group. The genre is comedy and it is directed by Laurent Nicolas, Samuel Tourneaux, and Dana Dorian. Starring the voices of Misty Lee, Joe Zieja, Danie MK Cohen, Mick Lauer, James Arnold Taylor, Roger Craig Smith, and Alex Cazares. It has a running time of 11 to 22 minutes. The stories from the LEGO City adventures are just stories that happen to the city community workers like the firefighters, sanitation workers, and the police. With these characters, they have specific characters like cops sergeant Duke deTain, Chief Freya McCloud, the grumpy street sweeper, the handyman Harl Hubbs, Mayor Solomon Fleck, Vice Mayor Carol Yea, businessmen R.E Fendrich and Mary Sinclair, Billy Mccloud and Chief Percival that is always skateboarding also known as wheelie, as they go on bizarre Adventures in the city.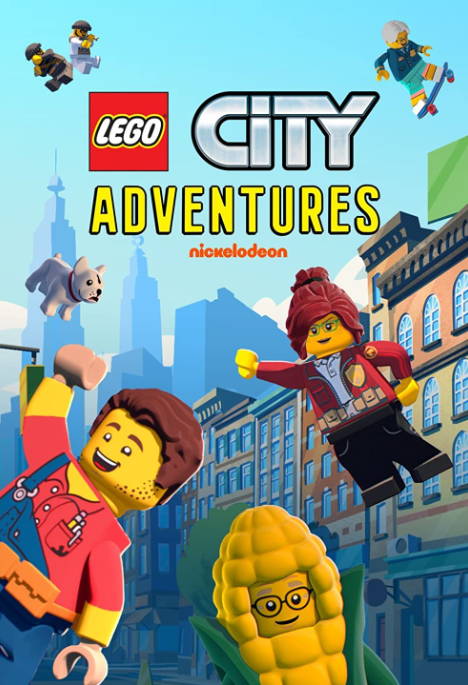 7. LEGO Marvel Avengers: Loki in Training.
With directors like Randi Rodrigues and editors like Damon Fulford, you have to expect that LEGO Marvel Adventures Loki in training will be this good the movie lasted about 22 minutes and was released around January 2022. Characters of Loki's The Avengers include Iron Man, Captain America Thor, Hulk, Hawkeye, and Black widow. The movie also includes the characters of Shield like Nick Fury and another shield agent. The story of this short film is when Loki tries to join the avengers' group to stop villains from doing evil deeds. The villains that are included in the short film are Thanos, Nebula, Chitauri, and crossbones. The Starring voices are Bill Newton as Loki, Ian Hanlin as Thor, Giles Panton as iron man and Crossbones, Michael Daingerfield as Captain America, Adrian Petriw as Hawkeye, James Blight as Hulk, Nicole Oliver as Black Widow, Alex Barima as Nick fury, Ashleigh Bell as Nebula and Little Girl Becky, and Deven Mack as Thanos. So watch this Incredible movie on YouTube or other streaming platforms.
8. Lego Masters season 4.
This magnificent show that brings all the LEGO Masters that can build incredible LEGO artifacts to life is here again with season 4 and it has been announced that it will be showcased on Fox. It will be taking its premiere in the 2023- 2024 season with the host Will Arnett who is also the executive producer. It is announced that it will be premiering on December 2033 on Fox and win start with the holiday-themed events called The LEGO Masters celebrity holiday bricktacular it will Air on Monday, December 19, Tuesday, December 20, and Wednesday, December 21. This was announced by the president of Unscripted programming on Fox. The Lego Masters season 4 will be featured with experience Masters of LEGO Builders from across the country to make and show their creative skills with the most mind-blowing designs they have to offer. We can't wait to watch this incredible TV show.

9. Next Generation of Lego Friends.
To celebrate the big success of LEGO Friends which has lasted for 10 years the lego group has brought up a new generation of LEGO Friends characters with all new sets to play along with. This new generation has 8 new cars character that will be more relatable, inclusive, and diverse, and will be able to reflect our generation's kids. The cast includes Nova, Zach, Aliyah, Leo, Autumn, Liann, and Paisley. The sets for the LEGO characters will be released on January 2023 and the animated TV series will start on February 2023.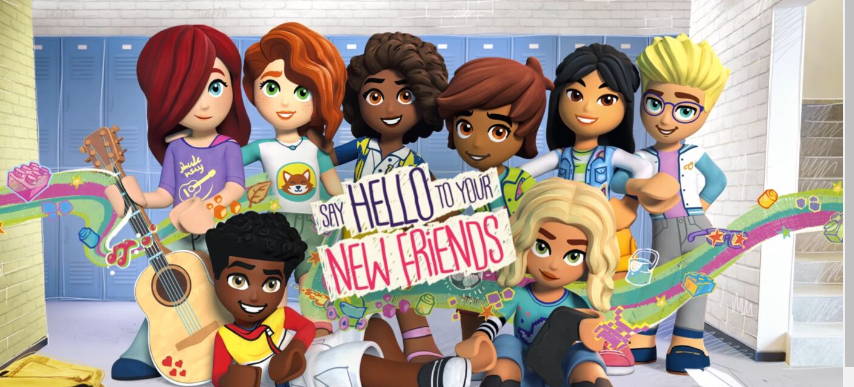 10. Lego Ninjago series.
This is not a comeback from the previous Ninjago series, the Ninjago team confirmed at San Diego Comic-Con at the Lego entertainment panel not a new season of the series will be released in 2023. They also confirmed that it is not going to be a comeback from the previous Seasons as the co-creator of Ninjago Tommy Anderson has previously said that he has finished the series. An official date or the storyline has not yet been told to fans but this is clear that we will be seeing Ninjago in 2023.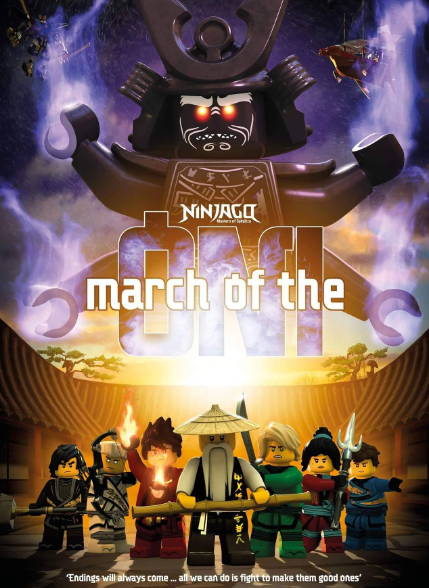 11. Lego movie 3.
Like this say is best to leave The Best For Last and this LEGO Movie 3 is a franchise of LEGO Movie 2 and LEGO movie. It is directed by Phil Lord and Christopher Miller it is based on a Lego construction toy and it is produced by Roy Lee, Jinko Gotoh, and Dan Lin. The movie Starring Chris Pratt, Elizabeth Banks, Will Arnett, Nick Offerman, Stephanie Beatriz, Charlie Day, and Alison Brie. It is distributed by Warner bros. Pictures. It will be released on January 27 2024 in Los Angeles and on February 2, 2024. It will have a lasting time of 138 minutes. Everyone is expecting to wait for this comedy movie with a budget of 100 million dollars and a box office of 879.1 million dollars. They finished contributing the Script in February 2020 and the Casting was reviewed later in 2020 production began in Vancouver in 2021 and Canada also and will be concluded at the beginning of May 2023 the production of this movie has lasted over 6 years. The story behind this movie is after a year passed since the battery of the metropolis happened there was an invasion of the Darkside which was later defeated. Wyldstyle, Emmet, and their friends continued with their day-to-day normal lives until a massive alien mothership get into the Earth's orbit and releases multiple flying saucers making destruction wherever it moves. Because of this happening the group had to split and some were kidnapped by the aliens to destroy the ship from the inside and save the world. Then Benny and Emmet teamed up with Jane and Michael, two smart and intelligent girls to defeat the aliens on land. This leads them to an incredibly strange and adventurous journey to defeat the evil creatures that have invaded Earth while surviving and saving their friends in the process this will be the hardest adventure that they have embarked on ever.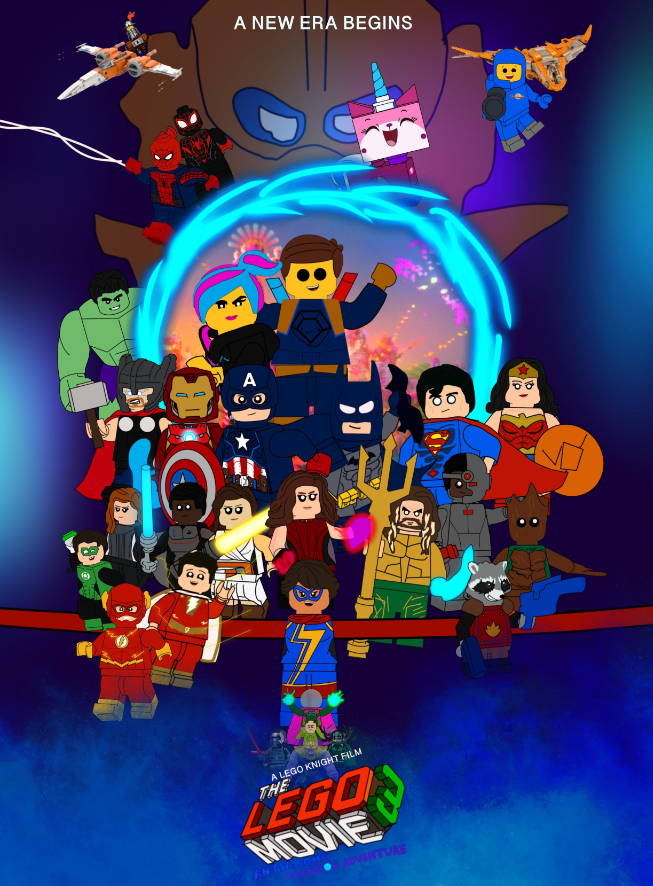 That is All the Lego movies and TV series and shows that we have for you that are the latest and most interesting movies to watch.
---