Interior design with LEGO Technic
By

Nikita P.
/
February 29, 2020
Though widely touted as children plaything, LEGO has never been just a child's toy. It is loved by adults everywhere, as it allows them the ability to build, design, and redesign their favorite structures. Besides most architects and interior designers in our modern-day society owe a lot of their childhood inspirations to these colorful building blocks.

But as the world continues to evolve in science and technology, LEGO inspired designs have become an emerging trend in many interior decorations. With careful planning and strategic positioning, LEGO can become the main accentuating piece of diverse interior decors. So if you are a LEGO fan looking to reflect your love for your favorite toy company in your home interior décor, this is how to get started.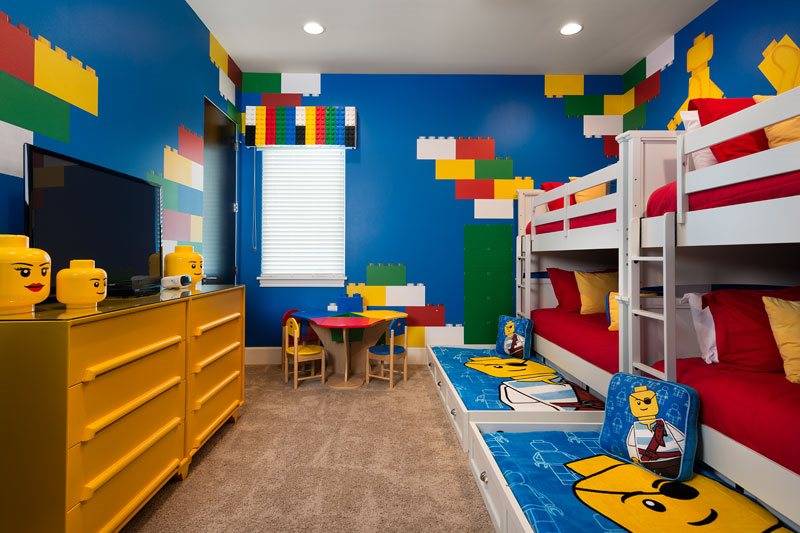 LEGO: The new trend in home interior décor

LEGO-inspired storage ideas

Storage is very important in a home, as it provides the space needed to store your belongings littering your space. But while storage was all about creating free space to store your belongings in the past, home decorators have discovered fun storage ideas that would revolutionize interior décor for generations to come. If ever, you have imagined stepping into a room reeking of LEGO's inventiveness and panache, you should consider getting LEGO-inspired storages.


Home interior décor has always been a subjective task where success is determined by the designer's ability to think outside the box. Thus, there's no limit to what you can or can't do when designing your storage to mimic LEGO's building blocks. In recent times, we have seen interior decorators go as far as designing side drawers and kitchen cabinets to mimic LEGO building blocks. But if you think this is a milestone in the interior decoration industry, wait till you see the bigger picture. LEGO inspired interior designs are becoming more and more rampant in our society and they are defying the norms of architecture. For instance, as opposed to creating kitchen furniture that epitomizes the norms of kitchen interior décor, decorators are now using LEGO blocks for the finishing of their kitchen accessories. You may find LEGO bricks used as the supporting frame of a kitchen table, farm sink, shelves, and other storage spaces. In this way, making the interior décor quintessential of the LEGO hotel design.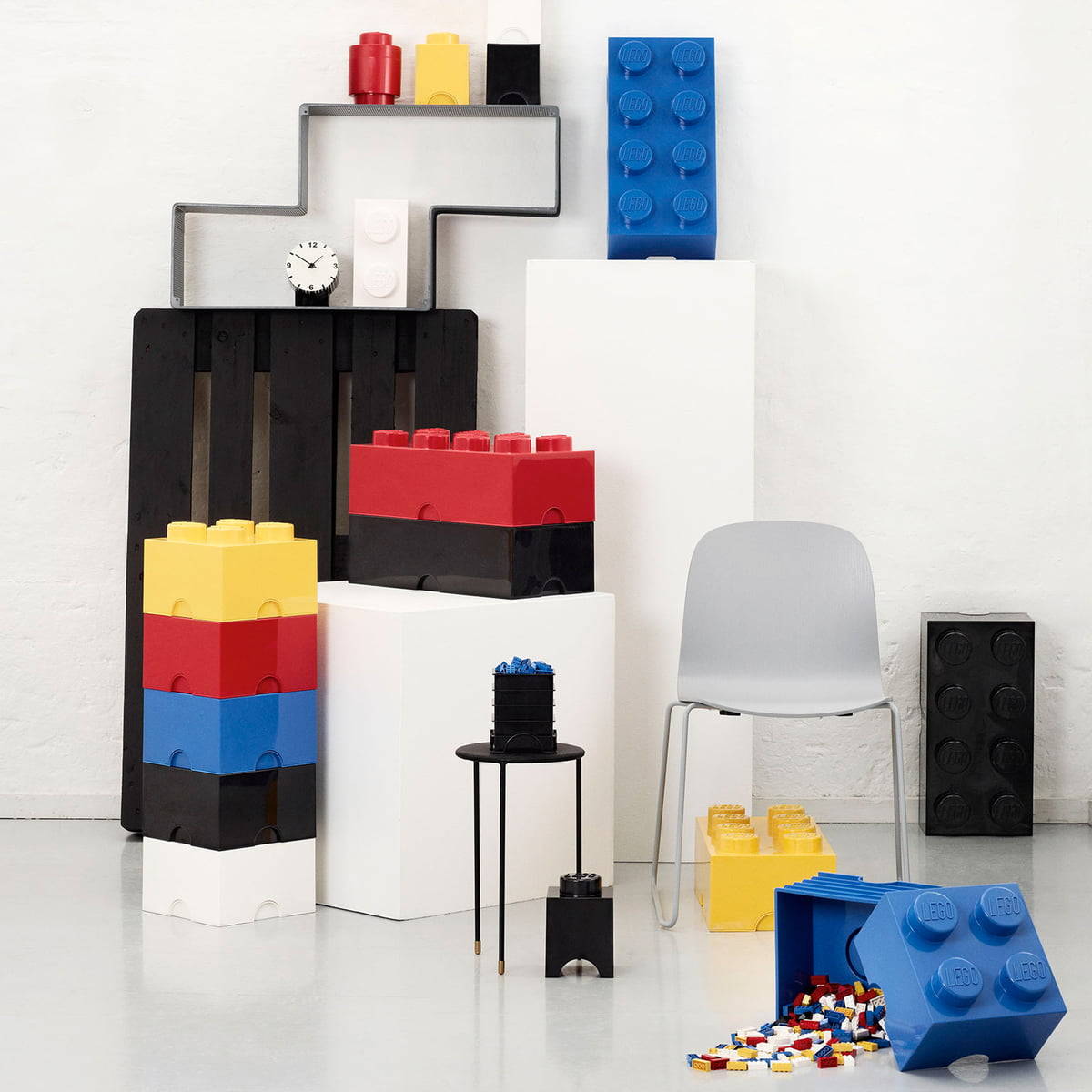 Furniture is an essential part of every great interior décor; they are the binding bonds that bring the other pieces of your interior décor together. With LEGO, furniture can be so much more than just accentuating pieces in a home interior design. They can be arranged and re-arranged at will, to assume a range of design. In this way, making LEGO-inspired furniture the most versatile pieces of furniture for creating aesthetically appealing interior designs.


What makes LEGO-inspired pieces of furniture amazing, you may ask? Well, it is because they exemplify the structural design of the furniture used in most LEGO Technic Sets. Thus, you can enjoy the lush look of your favorite LEGO room setting in your home. For instance, if you fancy the interior design of the LEGO gingerbread house, you can recreate the same look in your interior design by outfitting your rooms with similar furniture.

LEGO has never failed to amaze with the wealth of detail they put into all their beautiful and colorful creations. All things considered, their attention to detail is the main reason why their designs are sought after across diverse facets of the globe. If you are looking to create a grandeur interior décor with scrumptiously designed furniture, LEGO provides a lot of options. From round sofas to brick-designed candy chairs, there is no limit to what you can do with LEGO inspired furniture.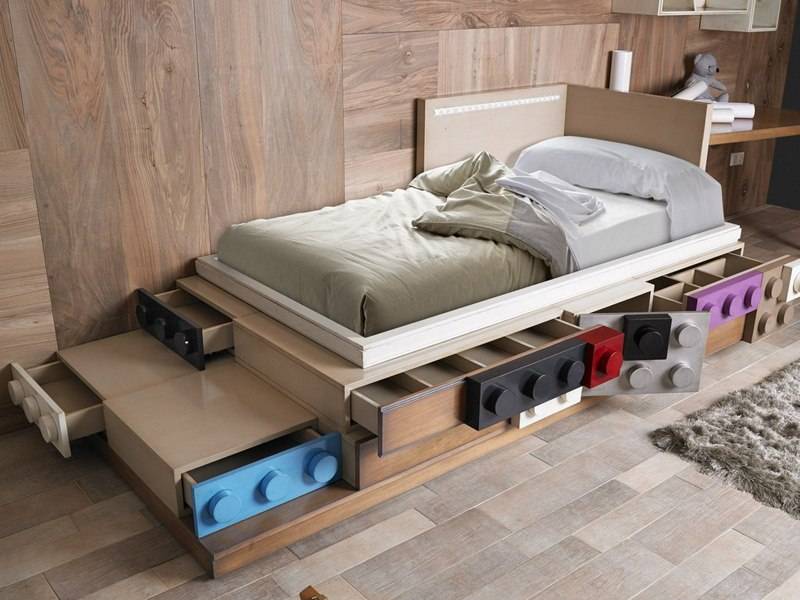 LEGO inspired kid room ideas

Kids love LEGO, and as such, a room designed to mimic their favorite toy will be their preferred destination for fun and laughter. If you are looking for fun ways to design your kids' playroom, you should consider using LEGO-inspired furniture and designs. In this way, creating a warm and colorful room, inviting adults and children to enjoy bright and familiar designs. For the wall panels, you can use bright green boards classic to most LEGO Technic sets. The green panels can also serve as message boards for leaving sweet notes for your children.

If you are keen on house plants, you can use LEGO-inspired vases to bring nature indoors. Depending on your budget and personal preferences, you can also opt for LEGO nightstands and wall arts.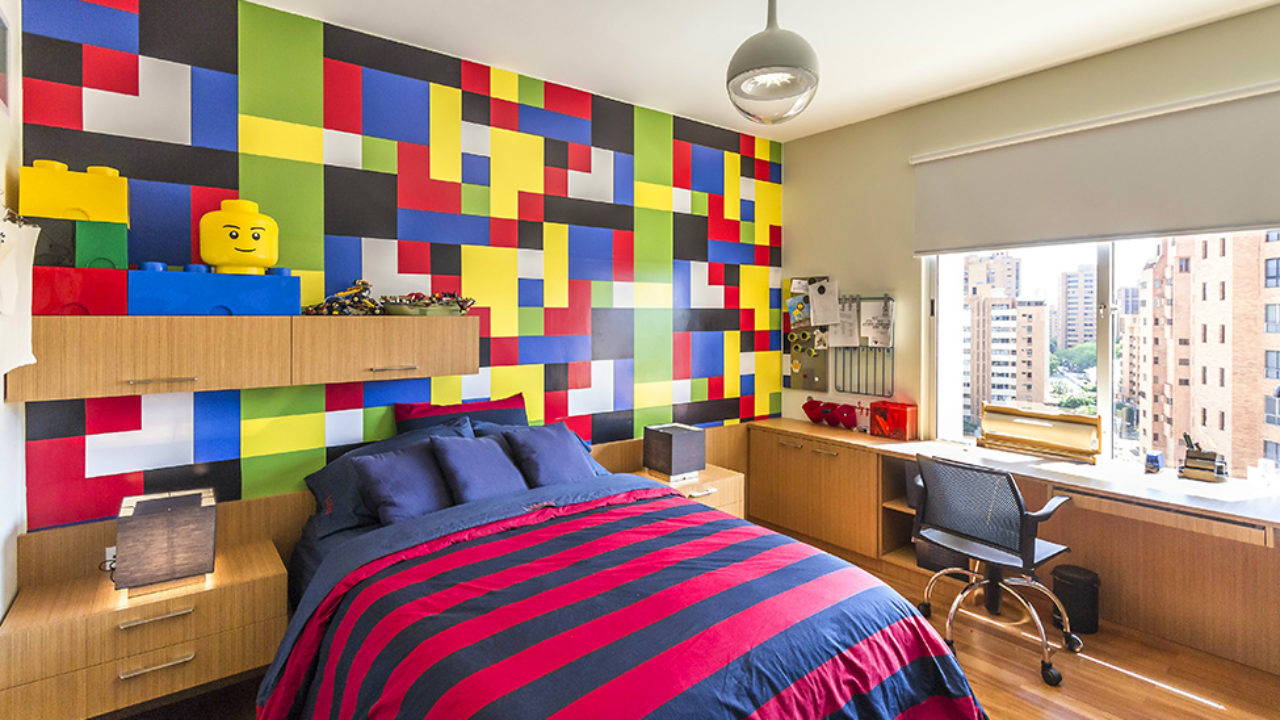 There is no right or wrong time to have fun. By using LEGO nightstands for your kids' playroom, you can ensure maximum visibility at night. Some nightstands are designed to feign the heads of LEGO characters, while others are designed in the form of LEGO building bricks. But regardless of the type of nightstand, you are getting for your interior décor, you can make your room stand out with Lego-inspired playroom ideas.
LEGO Sets with fully functional lights
since inception, LEGO has created hundreds of LEGO sets; each one with its unique experience. Whereas most people buy the LEGO Technic sets for the building experience, they can be used for so much more. with strategic planning and positioning, these LEGO technic sets can become the focal point of your home interior design. Besides, you can bring life into each set with specially designed LEGO lights. In this way, making the LEGO set lusher and posher than normal. With the right supplier, you can get Set-specific LEGO lights at extremely competitive prices. Allowing you to save money on your home interior décor, even as you enjoy a more grandeur space. But then again, LEGO sets are vast. Therefore, you may have a hard time finding the ideal one for your interior décor. This begs the question; which is the ideal LEGO set for your interior décor?

All things considered, there are no right or wrong LEGO Technic sets for your interior designs. What matters, is how comfortable you are with the Set you are getting for your space. That said, LEGO sets with specially designed lights offer more leeway in terms of appeal and aesthetics. Their ability to glow in the dark makes them the ideal choice for all interior decors. These specially designed LEGO lights are very easy to install. All you have to do is to assemble the building bricks of your preferred LEGO set and install the specially designed LEGO lights on the finished project.

Three reasons why you should include a LEGO technic set in your interior décor

One of, if not, the main reason why people use LEGO technic sets to highlight the key features of their interior décor is because of its ability to boost appeal. If you want to make your interior décor come alive with splendor and aesthetics, LEGO offers a lot of options. With hundreds of beautiful LEGO sets to choose from, you'll certainly find a building set to complement your interior design. Whether you are into aircraft, motorbikes, or automobiles you can increase your home's panache with a wide range of beautiful machines that LEGO offers. You can also use assembled LEGO sets as the centerpiece of your dining or office table. But if you want your neighbors to talk about your beautiful home décor, you should consider installing specially designed lights on your LEGO models. This will make the Set stand out in any space, even as it boosts the appeal in your space.
LEGO sets are one of the most versatile toys in the world. Their ability to be designed, assembled, disassembled, and redesigned makes them the best ornamenting pieces for all interior décors. Besides, LEGO-inspired pieces of furniture are appropriate for both modern and traditional interior designs. Even if your home is farmhouse or high-tech styled, you can use LEGO building sets and LEGO-inspired furniture to boost appeal in your space.

It is also worth mentioning that most LEGO-inspired storage ideas serve the dual purpose of providing storage space whilst giving a boost to the overall appeal of the room. In this way, you can get extra storage space in your room, and boost appeal without incurring extra cost.

Building experience is one of the main reasons why people choose LEGO-inspired interior designs for their homes. LEGO sets are fun to build and they offer a lot of appeals when they are completely assembled. If you are using specially designed lights for your LEGO sets, you can make it even more mesmeric in your space. These qualities are what make LEGO sets the focal point of most interior designs in our modern-day society.

If you are a LEGO fan looking to relish the bright colors of LEGO in your home, you should consider redesigning your home with Lego-inspired furniture and storage.

LEGO building is a great way to relax and have fun with your family. However, with strategic planning and positioning, LEGO sets can become the focal point of your interior décor. For best results, we recommend getting specially designed lights for your LEGO sets.