Incredible LEGO inspired projects around the world that you might not know of
By

Nikita P.
/
May 10, 2020
For a while, LEGO art has become a thing. People are now making use of bricks to create awesome structures. A lot are expressing themselves in different manners. I am not talking of those that are only coupling those LEGO sets that we see around, I am speaking of those that use bricks to make awesome sculptures. You may have come across awesome sculptures and pieces of are that you didn't know were made from bricks. All that they needed were highly creative artists, time, dedication, and bricks.

We are not stating that LEGO sets can not be classified as artwork. It can.

Many people have wanted to know the awesome projects that have been made by talented LEGO builders and we have decided to create a list. Take a ride with us.

Dante Dentoni, a talented artist, made these pieces and he decided to show us what occurs underneath those walls that you see around you. Dante claims to be an artist that derives joy in creating art in places that people do not expect. His work was made of wood, cement, and LEGO. He also adds sets to his works too. He is a master of mixing emotional feelings to the physical surroundings.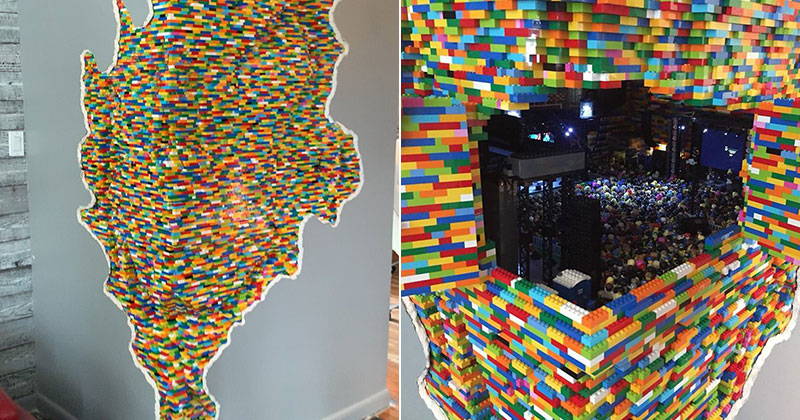 This artwork looks like the surface of the wall had been removed and the inside, which is a LEGO substrate, was revealed. You will see the different LEGO figures present.

The creator of this piece of work is someone that seems himself as a design that derives joy in making use of LEGO bricks. Almost all his works were made with these bricks and he has created contemporary artwork that we enjoy.
David Hughes is also known to recreate popular artworks that you see around. He decided to create the Afternoon of a Faun, which is part of a number of three-dimensional sculptures that he has created. You can buy this on his website. It is important to note that they are not affordable. If you are seeking custom LEGO works, you can also contact him.

The creator of this art form is Andy Bauch. He loves making use of computer algorithms in creating his piece of artwork. According to him, he loves accuracy and this is something that can be done solely by software assistance. This artist loves to make use of colorful LEGO bricks in making different artworks. He loves to go for themes that are complicated to make. He is also a creator of complex mosaics that are intriguing. If you have seen his mosaics, you will be surprised.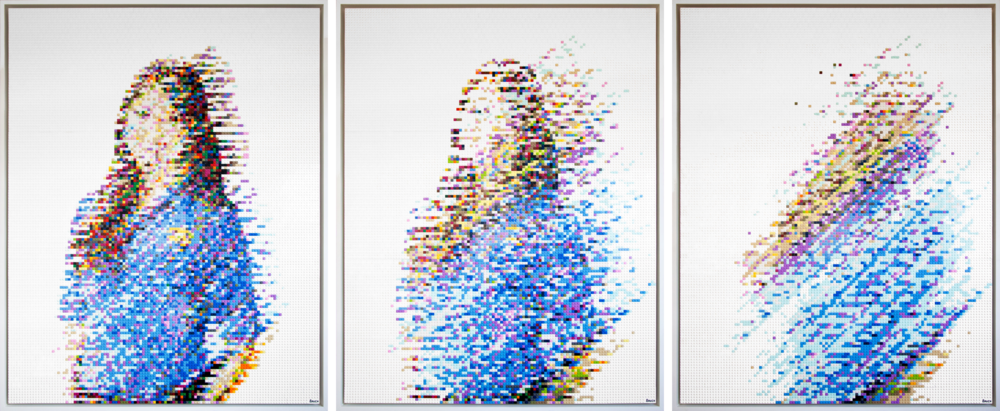 The latest work he did was called New Money. He tried to explore blockchain and the likes of Bitcoin. He made use of hundreds of thousands of bricks to make this and spent over ten thousand dollars of his Bitcoin to make it. I love the fact that he loves to think deep. He is one of the best contemporary LEGO artists that I know.

This piece of artwork has over thirty-five thousand bricks in it. It was made in a manner that it seems like the favorite to of Batman, his Batarang crash-landed into the city of London. It was created when our favorite LEGO Batman movie was churned out.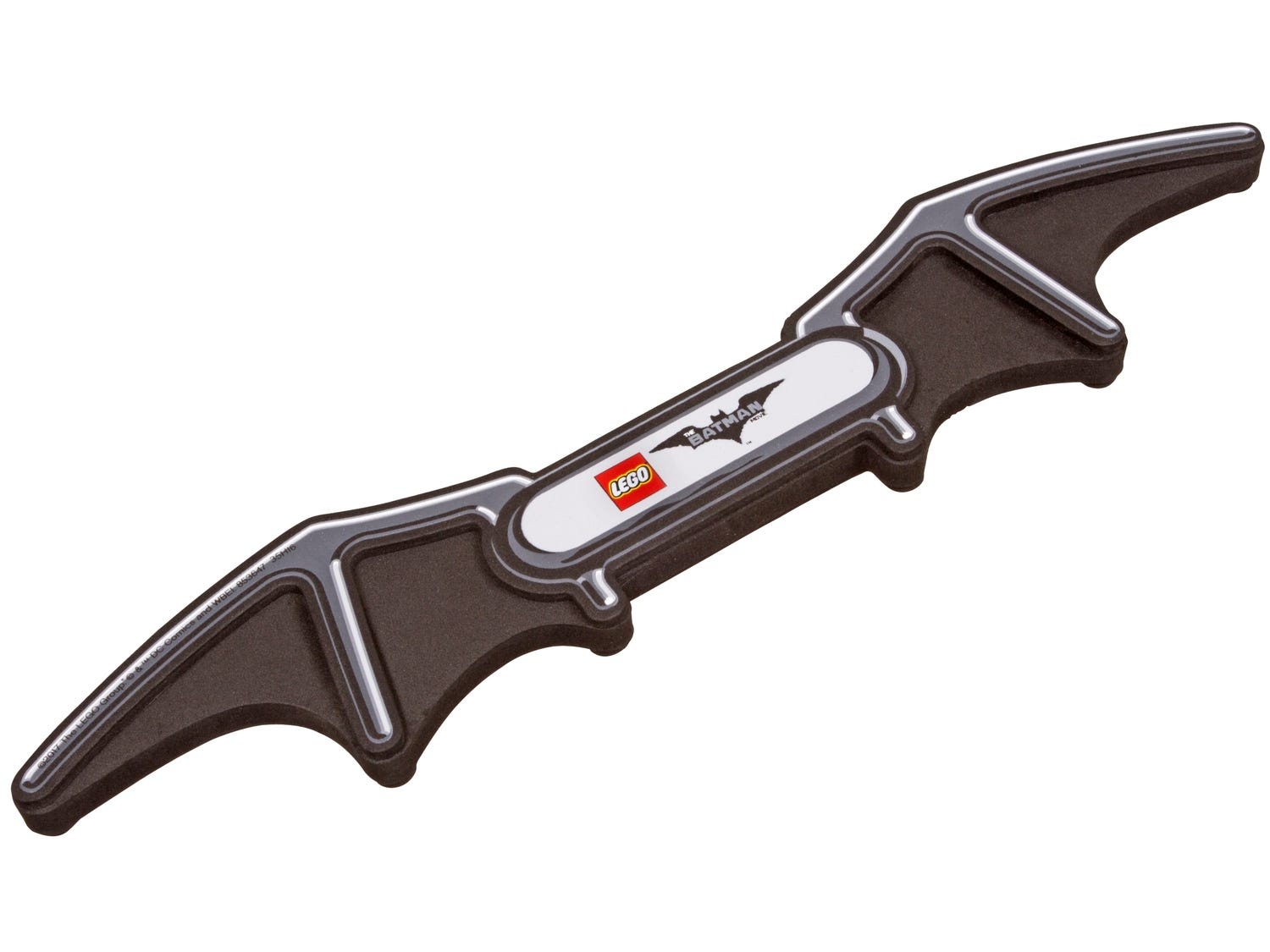 The Bright Bricks team made these pieces and they spent more than two hundred hours to make it. To make it seem like it really crash-landed, they added lights, smoke, and so on to where it was sited.
Have you seen the album cover of JME's Integrity? There is a great chance that you will be amazed when you see the replica of it made with LEGOs.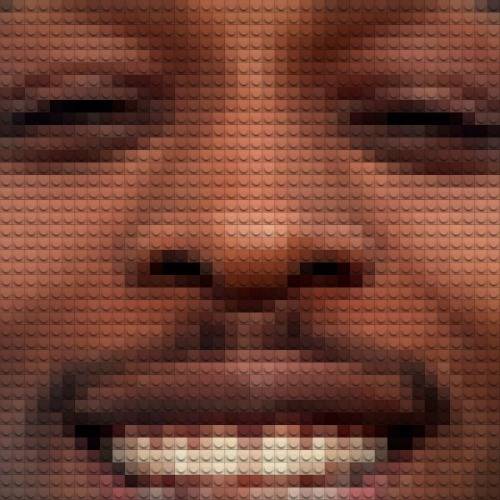 Harry Heaton, a LEGO artist is the creator of LEGO Albums. He tries to create recreations of iconic albums that we know and love. He utilizes bricks in creating this. This iconic album of JME's Integrity was not the only album cover that he has recreated. You can go on his website to find out more.

6. The Simpsons town of Springfield

When you buy the official set of LEGO when the Simpsons movie is concerned, you only have access to the house. This prompted a LEGO artist to make the Simpsons town of Springfield using LEGOs.

This artist's name is Matt De Lanoy. He grew up loving Simpsons and felt the urge to recreate their home with bricks.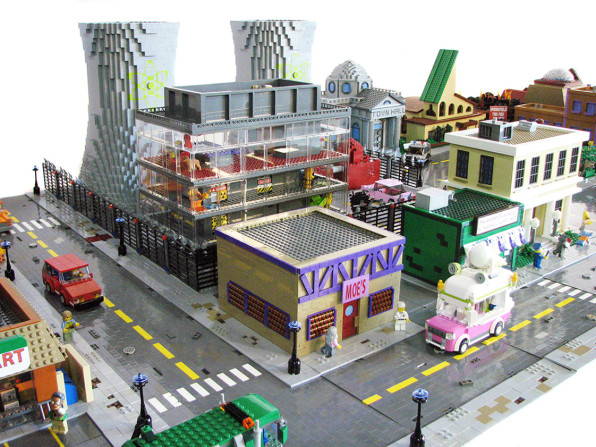 A while after the official Simpsons LEGO set was released by LEGO, this artist decided to create the recreation of the Springfield town, which was not part or the set.

In this town, you will see major features that can be seen in the typical Simpsons town of Springfield. You will see Krusty Burger, Moe's and so on. You should check out his Flickr page to find out more.

This is a LEGO artist that seems to keep making hit artworks. His artworks have brought numerous people to Paisley Museum and Art Galleries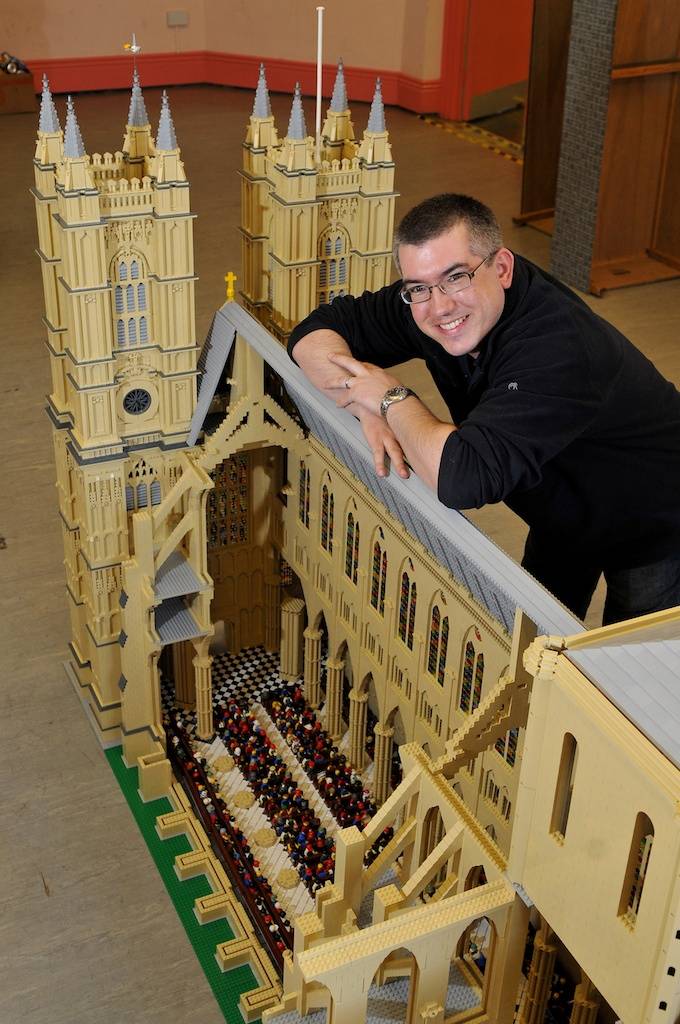 He had more than seventy models that he was displaying at that time. This brought in more than fifty thousand visitors to the venue. He showed his great artworks like Las Vegas strip, Forth Bridge, and so on.

Jin Kei, a LEGO artist decided to make a steampunk art from LEGOs.

He recreated one of the characters in a popular painting called, the Elephants. The Elephants were painted by Salvador Dali, a popular artist.

Jin Kei decided to recreate it using LEGOs, and it made so much sense. He added a bit of sauce too or by making use of mechanical accessories. This project stands at thirty-two inches. I can't help but say that it is awesome.

9. Back to the Future train

G Russo, a LEGO artist created a Back To The Future LEGO set. For a long time, he has wanted to get the idea made by LEGO, but it seems to not be working. He has not lost hope yet. A lot of us grew up watching that movie, and it means a lot to us. When I found out that there was someone that recreated it in LEGO form, I was excited.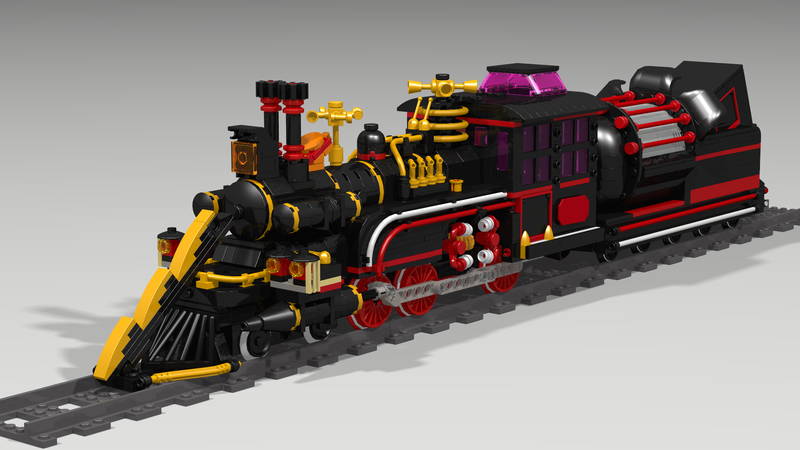 He has added the features that you will see in the regular Back to the Future train. You will see the wheels, pipes, levers, and so on.

Hopefully, LEGO may adopt it. Our fingers are crossed.

Roy Lichtenstein created an unusual mosaic that is focused on the Pop style. When he did this, he made a lot from it.

A Brickworkz team decided to recreate this piece by making use of LEGOs. This is not the only project that they have recreated.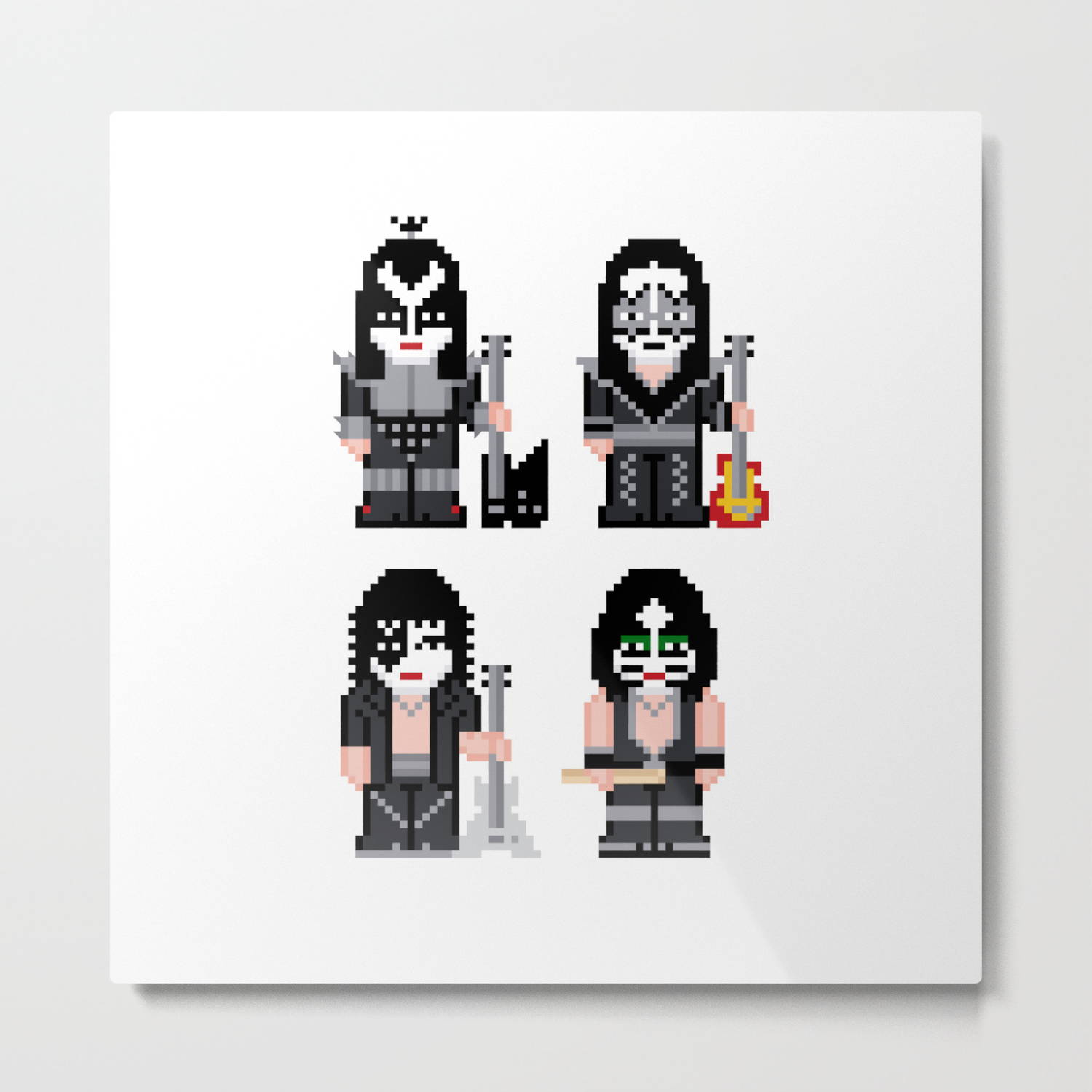 They made use of more than twenty thousand LEGO bricks to create this. If you want to admire the mosaics, you may have to go to the legal office of William Ellyson in Richmond, Virginia.

11. LEGO aircraft carrier

If you see this LEGO artwork, you won't want to take your eyes off it. It is quite awesome and it took more than two hundred thousand bricks to make it. It currently has a weight of more than three hundred and fifty pounds and possesses a length of 4.5m.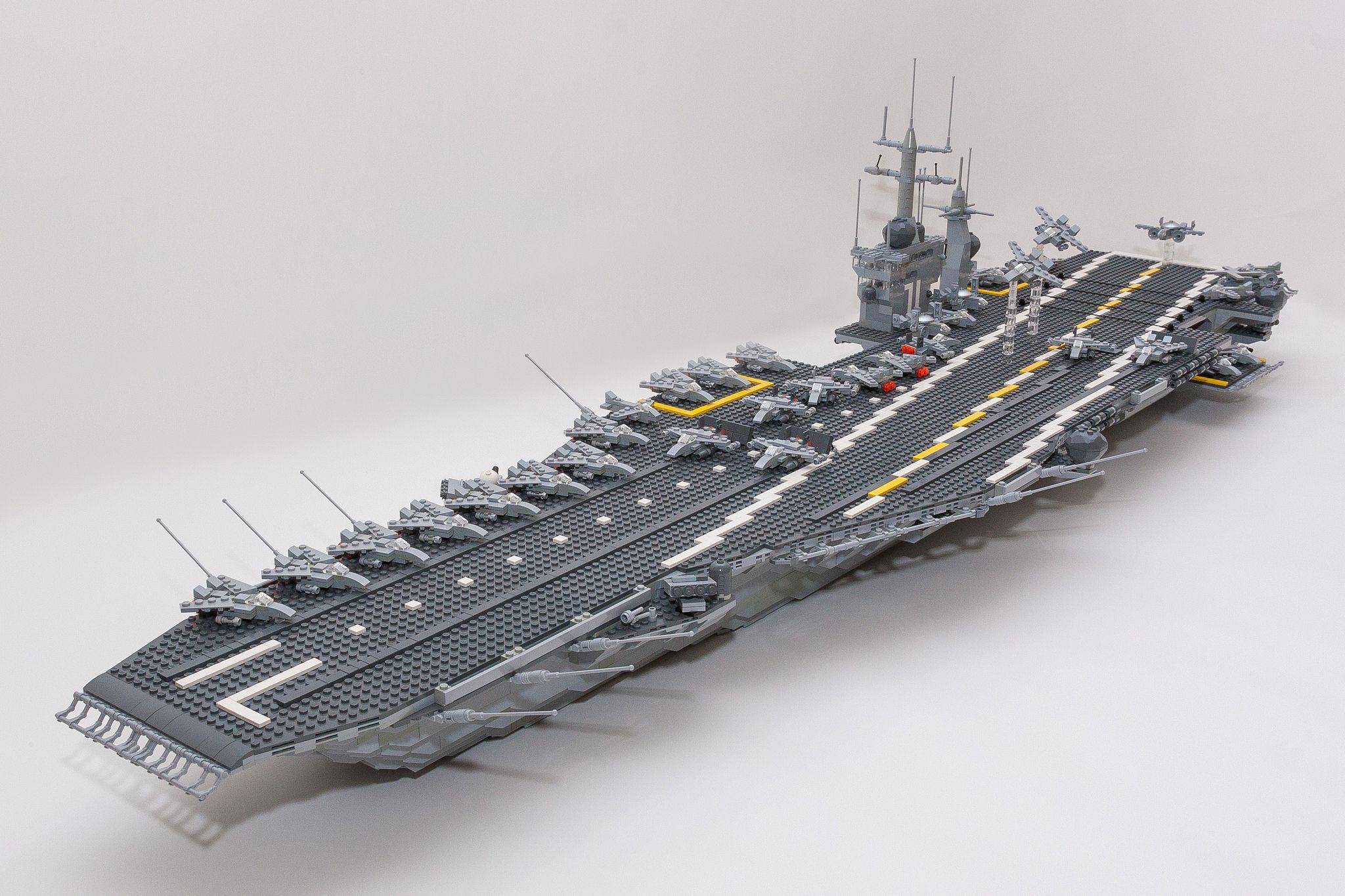 This is modeled after that USS Harry Truman, which is a carrier. This is one of the best recreations on this list. It has a lot of features as it comes with working elevators. You will also see loving radar dishes and even electric lights.

This project was made by Malle Hawking, a German creator. You will also see a mini gunboat nearby.
This rainbow is out of this world, and when I first saw it, I didn't want to look away. It took about six hours to make. It was created by a LEGO creator and designer, Simon C. Page.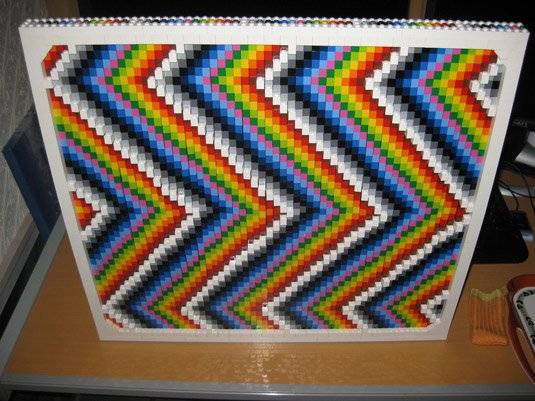 This is the first artwork he has created. He starred creating when he found the LEGO Digital Designer software.

He made it using more than three thousand bricks. More than sixteen hues were used in making this structure.

Some kids living in Japan decided to create this piece by making use of close to two million bricks.

It was called Project Build Up Japan, and LEGO sponsored it. It made kids create imaginary structures that they want to see in Japan. They made this piece with a supervisor from their parents and workers in LEGO.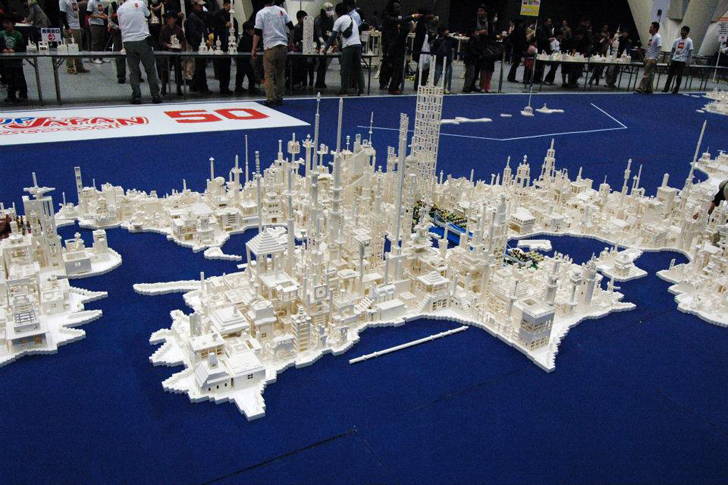 When it was done, it was noticed that over 1.8 million bricks were used, which is awesome.

This forest is life-size. I am not kidding you. It is the size of a real forget. It has over fifteen flower sets and fifteen pine trees. Normally, LEGO plants are quite small. This life-size forest is over sixty-six times bigger than the normal sizes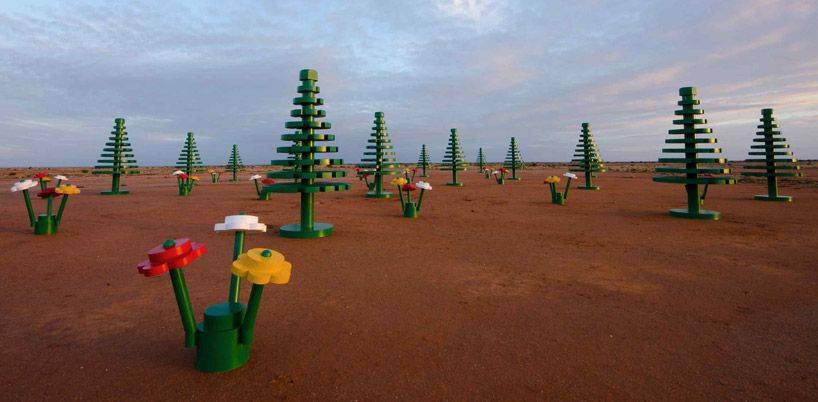 What this means is that it is not the typical set that one buys in the market. If you head to Australian Outback, you will see it sitting pretty there.

The trees have a height of four meters. Isn't that amazing? You can see this in the Living Desert State Park. If you are in Sydney, it won't be a bad idea to head there.

This is a calendar that used over six hundred thousand bricks before it was complete. It's as made by Duncan Titchmarsh, a LEGO technician. It was seen in London's Covent Garden shopping area.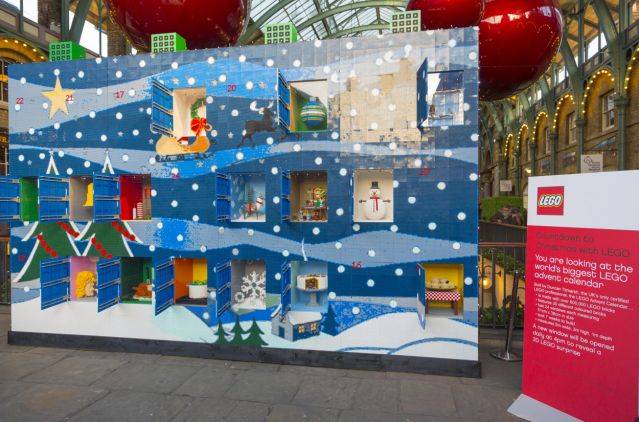 It was created days before Christmas day and had its door opened in the evening daily till Christmas day. There were gifts behind the door. This was a sight to behold. It was exquisite.

This sea monster creation was made with over 170,000 LEGO bricks. It has a width of thirty feet.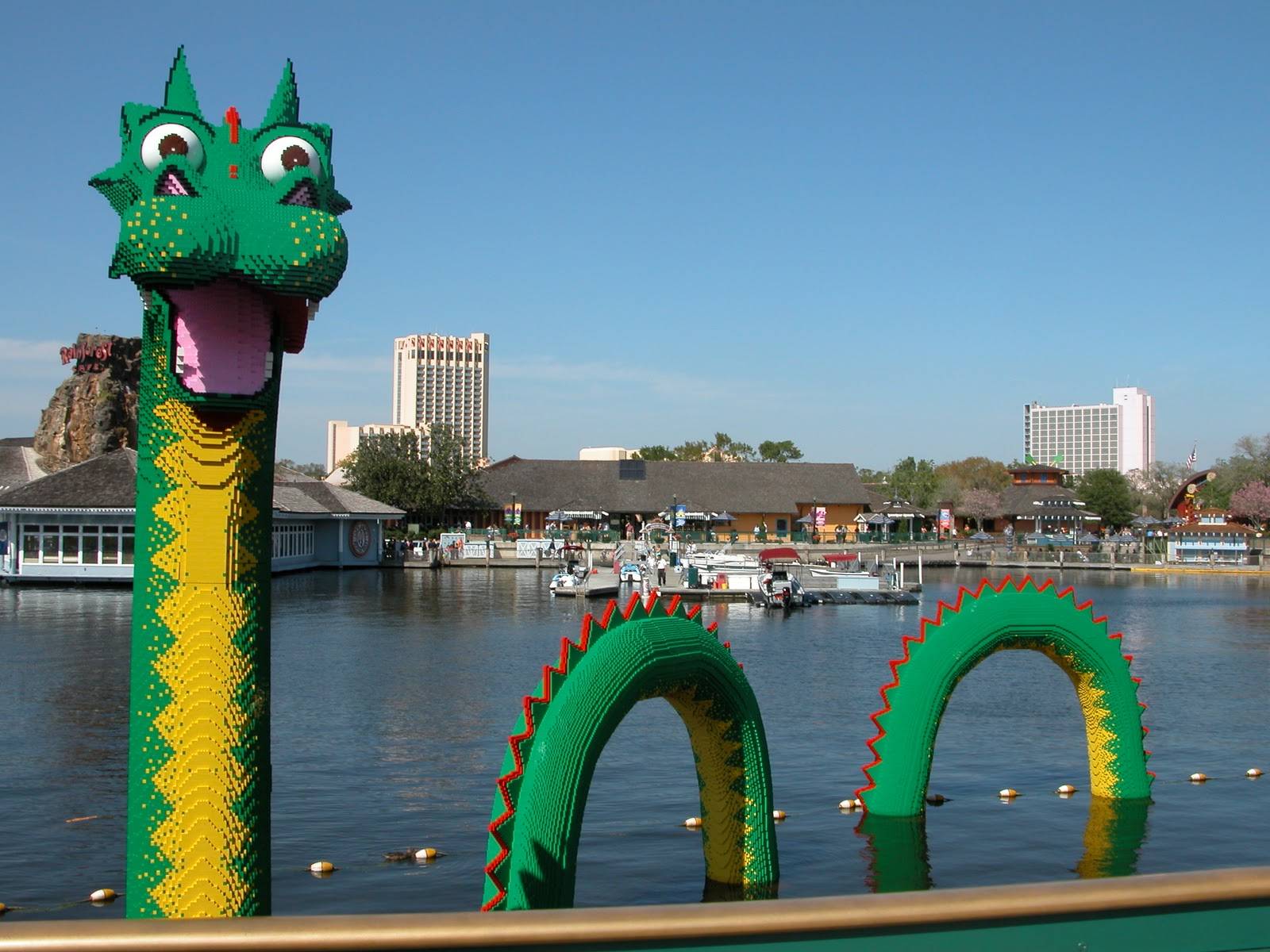 If you head to Florida's Disney World, you will come across Brickley, the sea monster made with LEGOS. It has a weight of half a ton. You can also see other LEGO projects there like Giant Seven Dwarves, Woody and Buzz Lightyear, and so on.

There is a great chance that you know this Greek God of the sea, Poseidon. You can see the LEGO form of this got in Vancouver LEGO Club's Mythology exhibit. It was created by Paul Hetherington, a popular LEGO creator. He has a nickname of BrickBaron. When he made it initially, he gave us a tiny peek at what he had created. We didn't even know it was a large creation of Poseidon, we thought it was merely a sculpture with only mermaids and oceans. When he unveiled it fully, we were amazed. It was far better than what we had expected.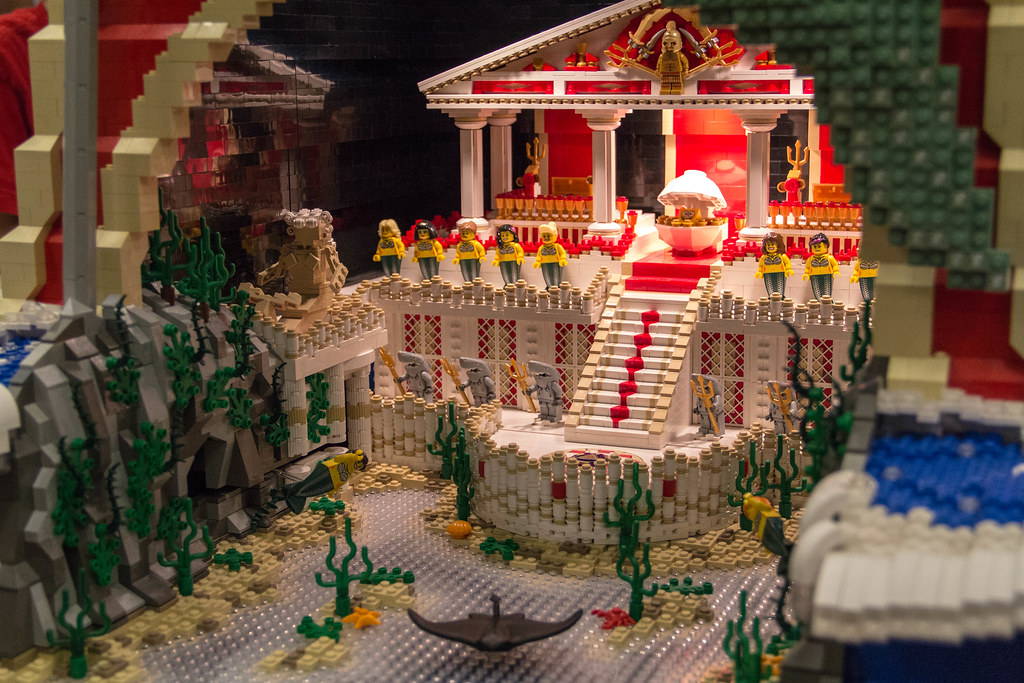 If you head to Surrey Museum, you may see it there. We love the fact that he paid serious attention to details, no wonder he has that nickname. You can go and check him out on his Flickr page.

If you head to Surrey Museum, you may see it there. We love the fact that he paid serious attention to details, no wonder he has that nickname. You can go and check him out on his Flickr page.

This sculpture was made by making use of L-sculp. Bram Lambrecht decided to make use of a software program to create an artwork that was so detailed. He created a detailed body, shadow, as well as branch. You can see his awesome works on his websites.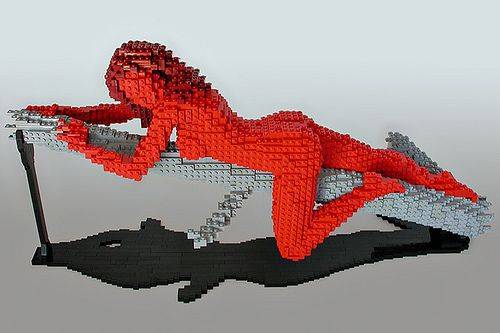 We all know Mario. It was the character of our childhood that we fell in love with. This project was made in 2009 by Dirk Van Haesbroeck. It was made with thirty thousand bricks, while its pedestal had twelve thousand bricks. It took about one hundred and sixty hours to make.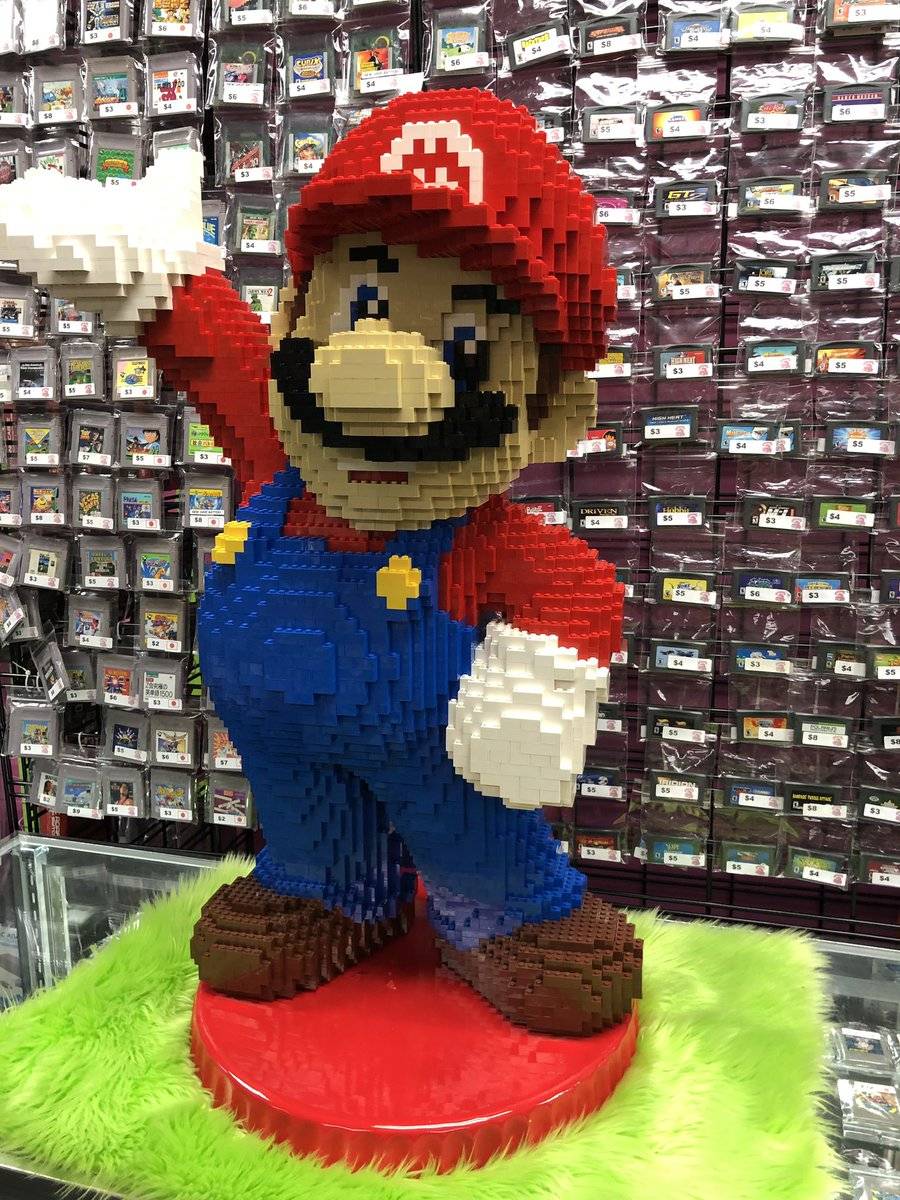 We all know Mario. It was the character of our childhood that we fell in love with. This project was made in 2009 by Dirk Van Haesbroeck. It was made with thirty thousand bricks, while its pedestal had twelve thousand bricks. It took about one hundred and sixty hours to make.

It was sold on eBay for five thousand and one hundred dollars, and its funds were donated to Ronald McDonald, a Dutch charity organization.

This list positively talks about making an impact on humans through LEGO sets donations. With these points above, you should be able to make great decisions concerning your old LEGO sets and I hope you find fun in that.