How to Enter the Lego Bonsai Competition
In the United Kingdom, the months that are to come would be a little bit depressing. You need to help yourself to take your mind off the present. As a result of this, we would be launching the first competition to build the year this day.
As you've noticed, we had a lot of fun changing the 10281 Bonsai Tree from the beginning of the week. We also want you to do so too.
So if you want to enjoy these things, you could either exchange the Bonsai Tree or bring your own Bonsai. You come and compete using your foliage, tree, and your pot.
Prizes would be awarded in prize pools and categories. These would include the Minifigures from us and some bricks too. Let's not forget the presence of goats for our winners.
Categories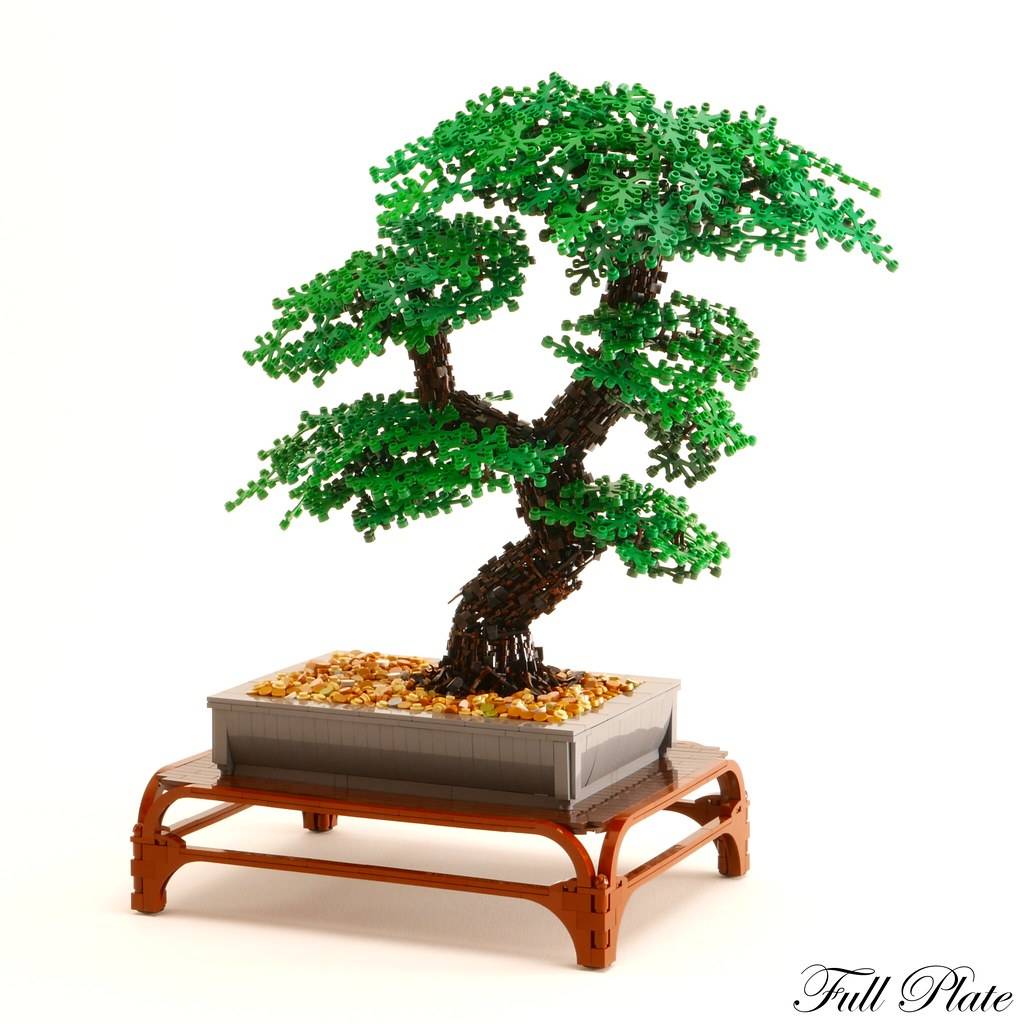 The first category would have the modification of the 10281 Bonsai Tree, and then we would award prizes for the following winners:
1. One that has a tree that is the most beautiful
2. One that has a tree that has it's parts being appropriately used.
The second category would be to change the 10281 Bonsai Tree for the following:
1. The most beautiful merge of foliage, pot, and tree.
2. For the parts that were used best.
 Your entry would get inspired using a specific tree like acers available. They should get inspired by something unique and lovely. Whacky and weird would be cool too. It wouldhelp if you used a tree that bears strange fruits, which has features that are scary and awesome. You could use trees that have frogs or goats which have been used. Which wonderful and weird element would you use when youwant to take part in this competition. Everything goes, you know.
Your entry would get judged after checking the list below.
All the things stated above, and you need to follow these rules strictly.
Your photography skills wouldn't be judged. But please, try to make an effort to present your models so that they would look great. Remember, first impressions count, especiallyat times when we check the entries galleries.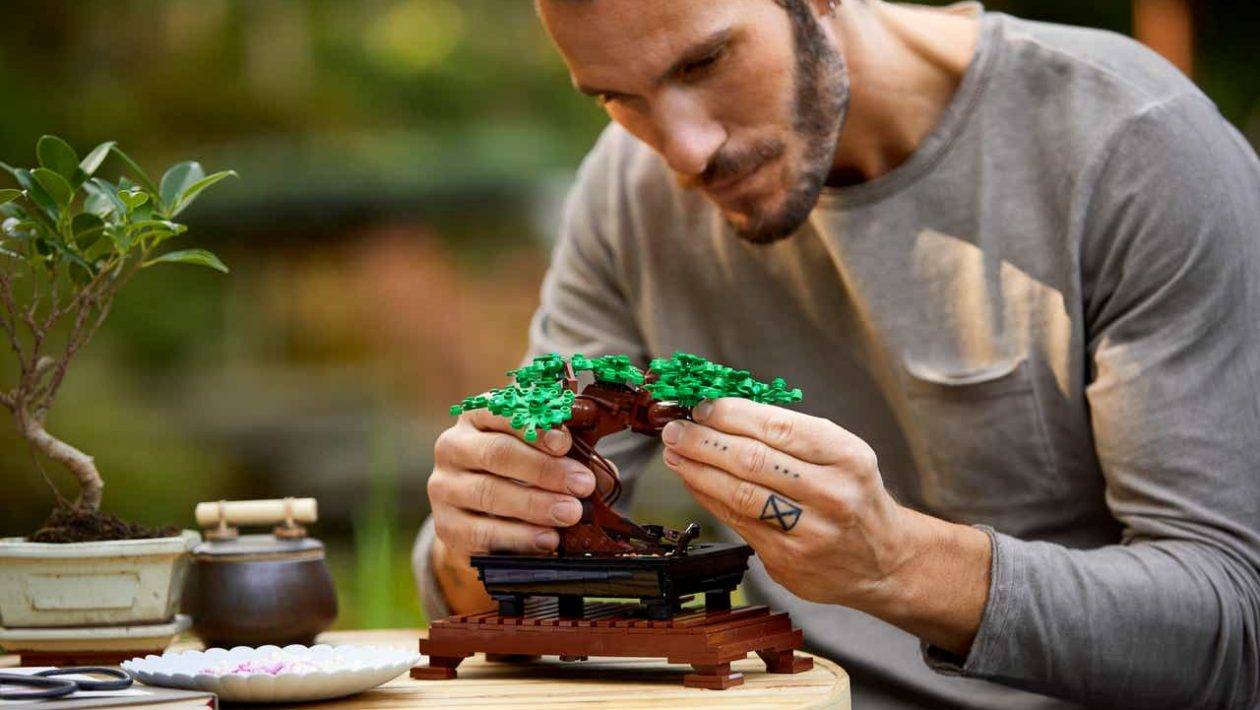 List of Rules to Follow
If you're creating your own Bonsai, make sure it is life-size. If you would be modifying the entire set, your entry needs to be recognized. You could change the soil beads and thepot if you desire. Your entries MUST be your creation. They have to be unseen and new before the competition. You can submit lots of access if you like.
There are Virtual HD creations in the studio, LDD, and some other CAD programs that are allowed. 
How you can Enter
You can send in your entries in three different ways:
You need to upload about two different entry images to the Flickr group organized for this competition. Then post your entry on Instagram using the Bonsai Competition #. When you getto Instagram, search for it, and you'll find it. Post it at the blockhead builders and then tag it using the name of the competition you have discovered on Instagram.
Entries using email are not accepted by this time. They are not taken because the amount of work needed for the judges to get things correctly is quite much. The last time this was done,a lot of low-quality entries were encouraged. Please bear with us. We are so sorry we can't accept this for now.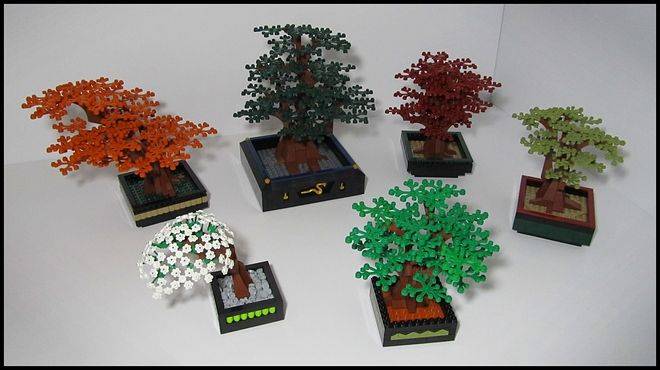 What are the Prizes to be Won
For each category, the first prize to be won include some lovely printed items, four goats, an early stock choice from the 2020 purchase, and gift sets that have 40413, 40412, 40410,40409) and all other Lego goodies that can fit into the shipping box.
The second prize to be won from each category would be printed items from the second choice from the stock of 2020 purchase sets. These purchase sets include (40413, 40412, 40410, 40409).Whatever other different goodies Lego can add into your shipping box. 
Other Necessary Information
In tone entry, make sure you never reference alcohol, sex, or drugs in your access. This would lead to disqualification immediately if these things get seen.
Non-Lego components and custom are not allowed.
You need to send in your entries on the 28th of February 2021. Any entries sent after then wouldn't be answered.
The winners from all of this would get announced shortly after the judges settle and decide. There wouldn't be any correspondence that would be entered to. 
Make sure you ask all the questions related to anything you don't understand. So you could get answers quickly and with haste. This is necessary to prevent you from making mistakesall through your upload process. We would try our best to provide solutions to the entry upload process as you ask them.
We all look forward to seeing what you come up with. Good luck.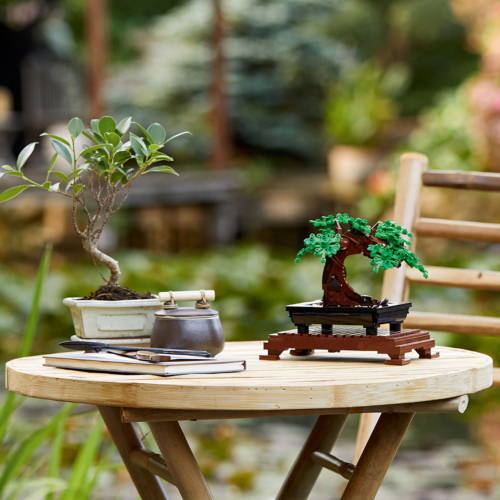 Available comments from Prospective Competitors All over the World
From Switzerland, Acranius on the 2nd of January 2021
Hurray from all the goats. Please bring back the harm theme. We all know those never existed but still.
From the United Kingdom, TheLegoFan on the 2nd of January 2021
I'm not happy about the fact that I can't send my entries through email. But here's to hoping for next time. 
From the United Kingdom, Huw, on the 2nd of January 2021
We are genuinely hoping that they'll announce the third method, which would be okay for the social media averse. Please, this method should get released as soon as possible.
One very funny commenter stated that if there is something they could snap their fingers and get rid of using Thanos style, that would be getting completely rid of social media. I don'tknow why one would want to do that, though. But oh well.

From Germany, AustinPowers stated on the 2nd of January 2021 that he would appreciate the prizes these competitions have to offer. Nevertheless, he would love to keep his social media connections reduced. Austin's powers also feel that many individualswould have the same feelings he has.
From the United Kingdom, Minifignick, on the 2nd of January 2021, stated that this is a great idea. It would make those horrible dark winter nights fly very fast. Like using these competitions, they know that the period they dread so much would end within notime.
From be the Netherlands, juulhost stated that this is an epic idea; he also sent his compliments or all that would partake in this competition. 
From the United Kingdom, MisterBrickster stated that he could not believe how much people enjoy what the comment section has to offer.
The comment section has a like button too.
From Germany, on the 2nd of January 2021, he stated he doesn't believe how a lot of people do not understand that thesepeople collect loads of data. They keep making this data they get usable economically to themselves.
From Germany, RoSch stated he was hurriedly waiting for his Bonsai to come so he would start working on it to kick some ass in the competition. For now, the studio would be used. Thesacrifice of the goats would not get used in vain, not in any way.
Being in the United Kingdom, from the Lego group's website, I have an order to stay in the warehouse for some time. As a result of high demand, there is also something to merge withthe DPD not being appropriately handled. We would love to have our shining Lego set as soon as possible. We beg you to let these Bonsai kits be available on time. 

 meesajarjar72 from the United Kingdom, on the 2nd of January 2021, stated he was delighted and glad he is not the only person that is not a massive fan of social media. One of the main reasons he doesn't like social media is that it takes so much time, whichis entirely stressful to use. One of the main reasons is not because he is bothered that he could get watched and monitored. He feels owning a smartphone automatically means you are tracked all day, every day, all the time,every day.
So there we have it. You should get your Bonsai sets ready and get on up to kick the ass out of this competition. You don't need to be a winner. All you need is to get your selfand your sets ready, and then feel free to play. Follow the instructions, stick to the rules, and you wouldn't have any problem with this competition.
 I know people who feel very bad about not winning the prizes. Please don't be like these people; it's not just about winning; it's more aboutplaying and enjoying your passion as a Lego fan. If you don't win this game today, have faith, you shall be the champion tomorrow. Good luck, people. 
---