Engage in one of the most competitive racing sport with the LEGO Off Roader 8297 Set.
Off-Roading is one of the most competitive and dangerous racing sports in the world. The sport involves the driving of powerful SUVs through rough desert terrain. These roads could contain bumps, stones, and a lot of dust, which could cause a lot of challenges for even the best drivers. This is why drivers who engage in this sport must have a lot of experience and know how to ride powerful SUVs. one SUV very common in this type of race, is the SUV bearing the name of the sport, " The Off Roader." The Off-Roader is a Vehicle powered by a V6 Engine and strong tires which helps it grip perfectly to the ground, preventing it from tilting or falling over. The huge and strong tires are also well-made to ensure they do not easily puncture. Are you a fan of the Off Roader sport? If you are, then you must also know and love the Off-Roader Vehicle itself. If you love this amazing car, it wouldn't hurt to think you would own one at some point in your life. And aside from the billionaires who would be reading this post, for most of us, it is only but a fantasy. 

Well, for those of you who feel this way, your dreams could soon become a reality. How? You may ask. Well, this could be possible, thanks to the new Lego set which makes it possible. The Lego Off Roader Muscle car is built well by the Lego team so that it perfectly replicates a real-life Off Roader vehicle. The Lego set comes with amazing colors and a design that would leave you wowed from the start to the finish. The Lego set also comes with pieces that are easy to work with. So you can be sure to get the best worth for your money. Let us find out all this amazing Lego set has to offer, including some of its great features. If this topic interests you, don't go anywhere.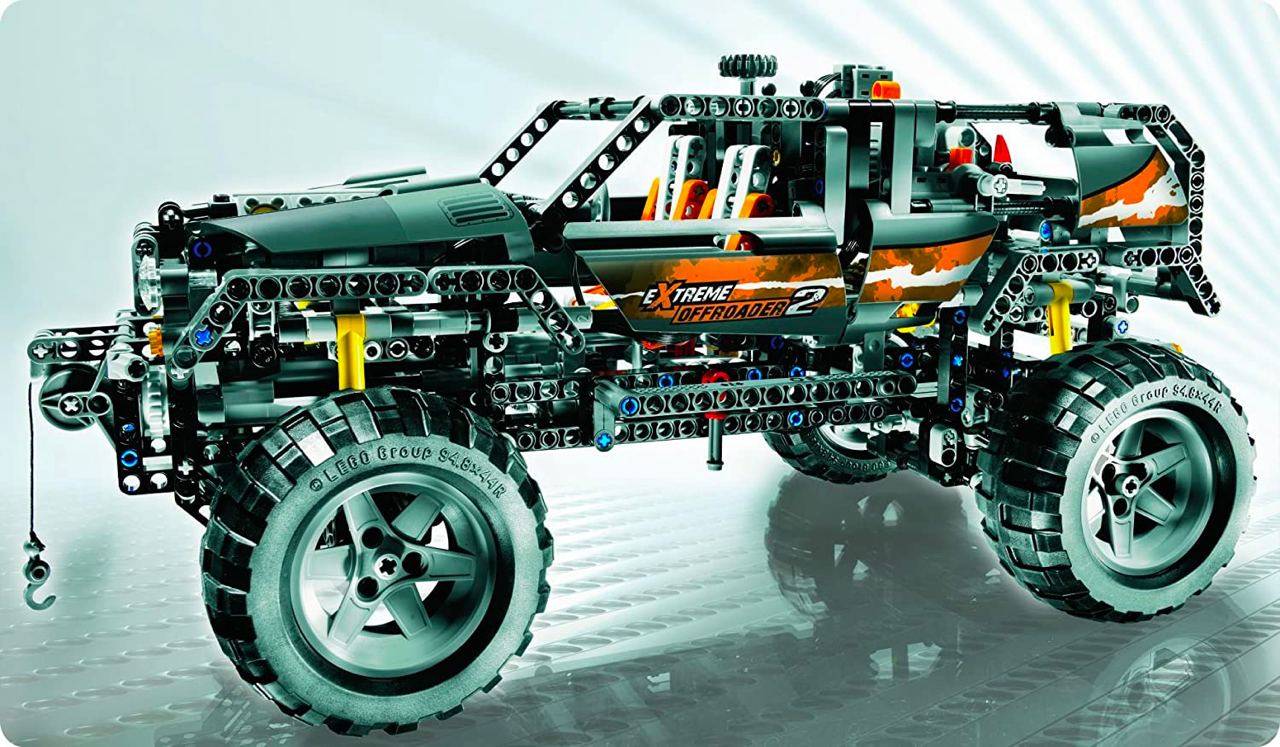 AN AMAZING BUILDING EXPERIENCE FOR THE LEGO OFF-ROADER 8297 SET.
The Lego off Roader 8297 set comes with one of the most impressive details of all the Off Roader sets produced by the Lego team. It is also one of the largest, only second to the 4+4 Off-Roader Set. this set comes well packaged in transparent nylon bags. These nylon bags are numbered according to the stages of building you would need them for. For example, the bags labeled one, would mostly contain pieces for the first stage of building. Likewise pieces from bags two and three. This makes your entire building experience easy, and straight to the point. The brick pieces used for the building of the set are also of the best quality. This helps ensure you get full value for your building project. In addition, some of the technics used in the building of this set are both fun and in some cases, new and innovative. This feature alone would leave any true Lego Technic fan truly satisfied with what he can get out of the set.
And for the icing on the cake, this Lego set comes with s nice and easy-to-understand instruction manual, which helps explain in full detail, how your building project should go. The manual contains diagrams and pictures which cover every building stage. So if you are new to Lego building projects, this manual would be a good way to help kick-start your creativity. Overall, the Lego Off Roader 8297 set offers very nice and satisfying details which would bring great satisfaction to whoever decides to start on the building journey. Now, let us look at some additional features of the Lego set in the next section.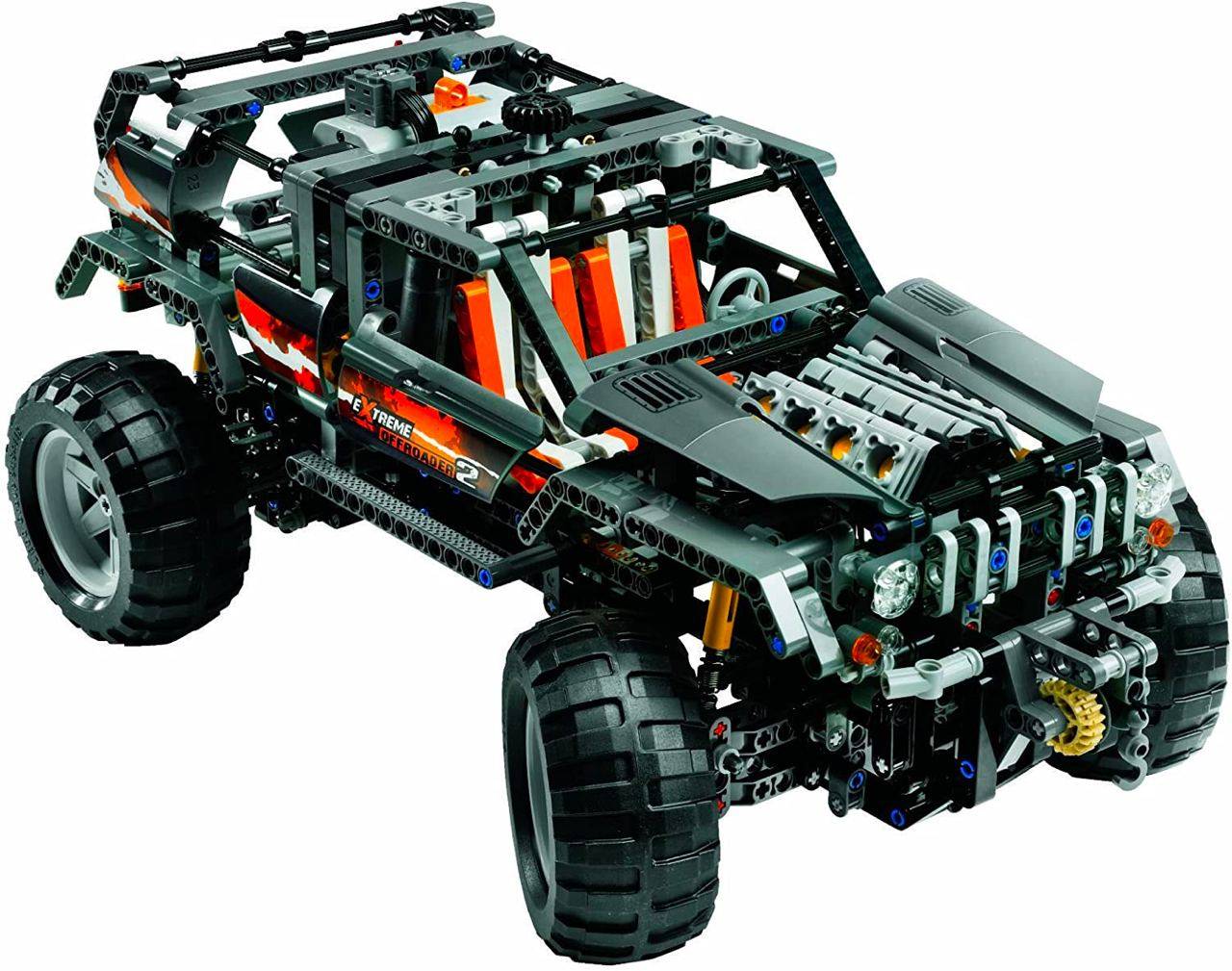 AN AMAZING BUILDING EXPERIENCE FOR THE LEGO OFF-ROADER 8297 SET.
AUTHENTIC DETAILS.

The Lego Off-Roader set comes with a lot of authentic details all made with Lego bricks. The buildable parts include strong ground-gripping tires, a door that can be opened and closed manually, and like the real-life, Off Roader set, the set also contains suspensions that help elevate the tires high above, giving it the true Off Roader vibe. Another very authentic detail of the set Lego Off-Roader set is the impressive color scheme. The brick itself contains details, and then the Lego set also contains stickers which help add a lot of authenticity to the set.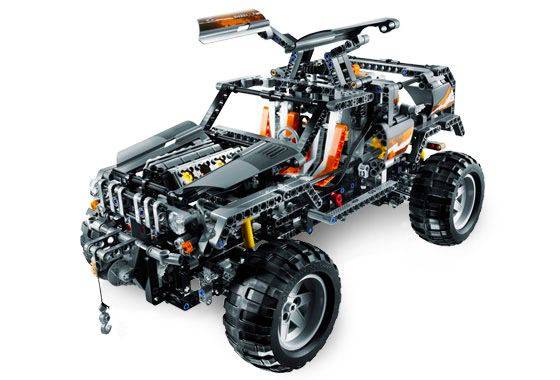 A BATTERY SYSTEM.
The Lego Off Roader like other Lego Technic sets comes with a spot for batteries and a wiring system that makes the set fully remote-controlled. This means that you could move the set from one place to another without having the manually move it around with your hands. This feature makes engaging with the set a fun experience for you and your kids. If you have kids that are a fan of wired toy cars this Lego set is a good way to keep them engaged.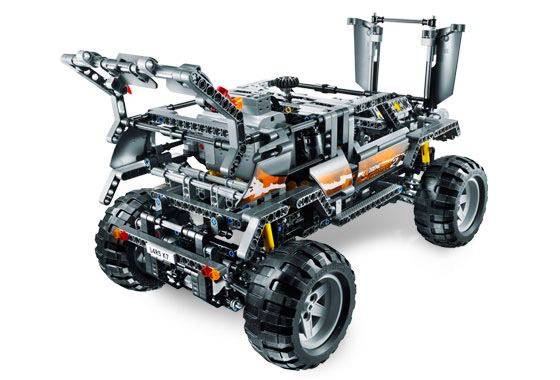 TOP QUALITY MATERIALS.
The Lego Off Roader set comes with top-quality materials which means your set would be around for a while. Aside from that, this also means that your Lego set would be very easy to work on, with Lego pieces fitting perfectly so that they can be easily detached if need be. The Lego set has also gone through a series of quality assurance checks to help ensure they are not only of the highest quality but are also safe for adults and teenagers to work with. We assure you that your experience working with this Lego set would be nothing short of fun.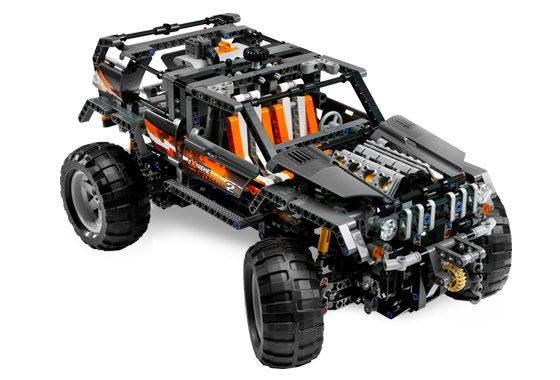 SET SIZE.
The Lego Off Roader set comes with a total of 1,097 pieces which are used for the entire building project. With the number of bricks used for this project, you will already tell that the task of building it is not so easy. When the set is fully built, it should be just about the same size as a regular toy car.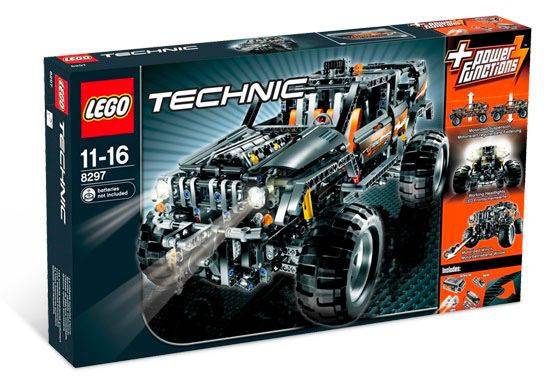 SET PRICE.
Well, unfortunately, this Lego set is quite old, and not available in any Lego stores. This means that if you are to have any hope of owning one of these sets, you would need to go through Amazon. Because the Lego set is no longer available for purchase from the regular stores and the Lego website, you should be ready to pay heavily for one of these bad boys. The set is set at an average price of 500$, but due to shipping and other expenses, the set's price could skyrocket to about 800$. Is the set worth the price? We would say yes, because it gives you so many details both when you build, and even after you are done. Once you are done building this set, ensure to install our amazing lights on your set.


MAKE YOUR LEGO OFF-ROADER NOTHING SHORT OF AWESOME WITH OUR AMAZING LEGO LIGHT KITS.
If you have heard of our light kit, you already know how it works. And since your set contains a lot of authentic details it would look completely fantastic when our lights have been installed. If you are interested in our lights, feel free to visit our light kit page. Now that you have placed an order, here are a few things to keep in mind to ensure your installation is as smooth as possible.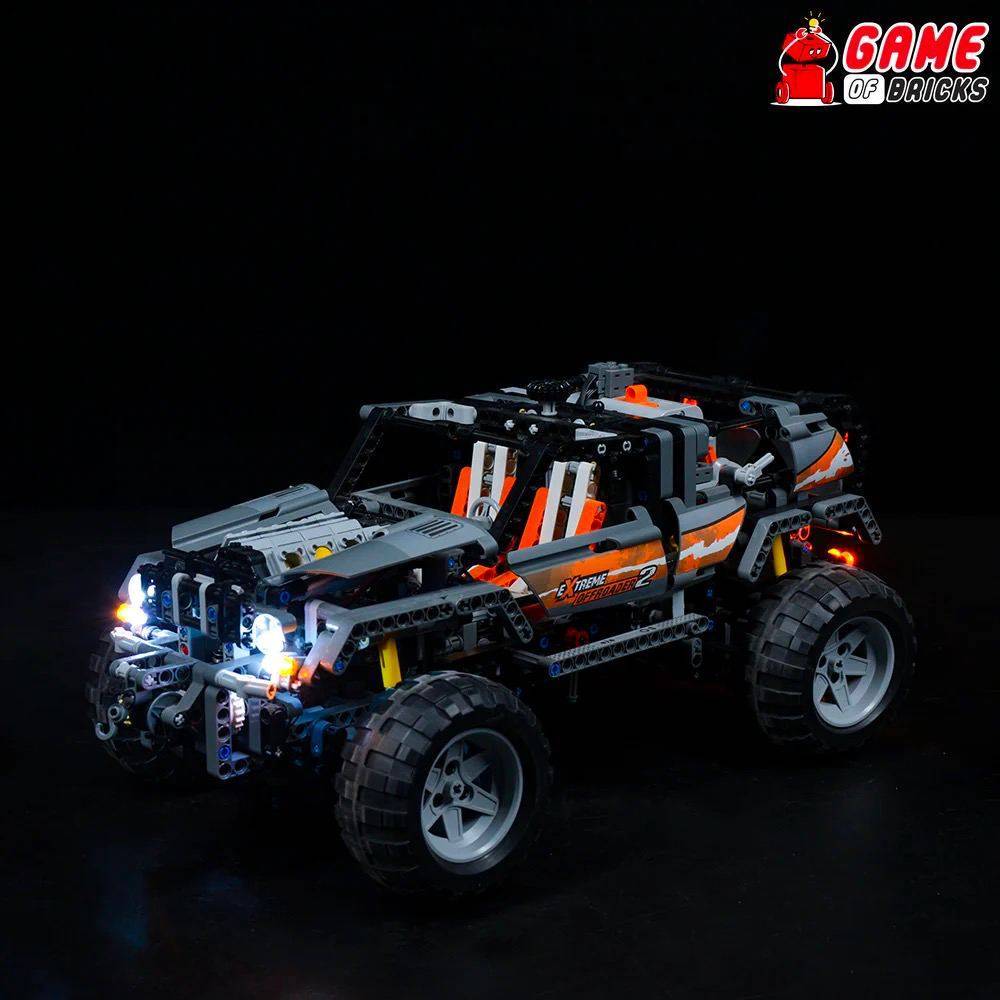 INSPECTION.
As soon as your Lego lights arrive, it would be safe for you to take a few minutes to inspect them. This ensures that all shipped lights and accessories look and are in perfect condition. It is not unusual for light kits to sustain damages during shipping. This is because our lights are very fragile. So To ensure you get premium quality Lego lights, make sure you inspect your package. If you notice any damages during the inspection, request a replacement using your 30 days warranty card. Inspection should include checking the batteries, wires, and power capacity. You would also need to look out for signs of short-circuiting. If, after your inspection, everything looks good, you can move on to the next stage.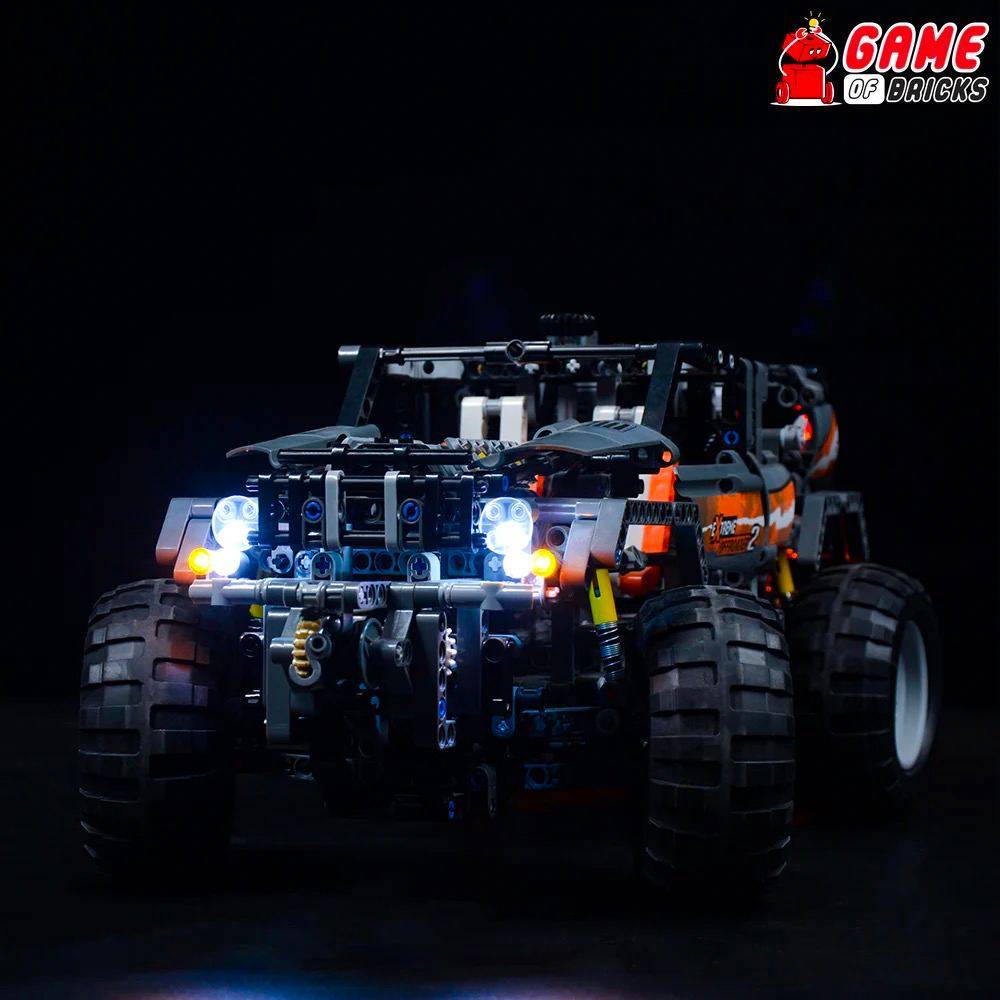 INSTALL.
You can only begin this process after completely building your Lego Off Roader 8297 set. To do this successfully, each light kit has a special blueprint manual to help you through the process. There are also a ton of videos and articles you could watch and read on our website before embarking on this journey. Feel free to make use of all the resources at your disposal.

TEST RUN.
Once you are done installing your Lego set, you can now take time off to test run it, making sure it is in the best condition. To do this, check for signs of short-circuiting, as this could help you quickly identify the problem. Once you have located the problem, be sure to fix it. Once you are sure that everything is in the best condition, you can finally relive your Epic Lego Off Roader set moment in style as you put this set on display.

---