Celebrate in style with the LEGO Lunar New Year Festival 80109 Set.
Last year must have been stressful. Lots of activities must have been done, goals must have been achieved, and of course, many problems must have also been compiled up for the new year. That's why you spend a whole lot of time planning and preparing for the new year. And to help make the atmosphere a little positive going into the new year, we celebrate a triumphant entrance to the new year, hoping it would help make it as much success. But sometimes, after all these things have been done, you may still find yourself low in spirit. This could be a result of something happening not according to plan.

Would you love to have something to help get you up and going this new year? Something that will help keep your new year spirit up and festive? Well, if you have been searching for that extra boost, then you have come to the right place. With the release of the Lego Lunar New year festival 80109 sets, you have just what you need to stay festive and cheerful all through the new year. The set is packed with many unique and realistic details that perfectly replicate an actual festival for New Year. This set could also be a perfect gift for anyone looking for a new year's boost. This set is also a collector's item. So if you have someone onto collectibles, why not gift them with this set? The Lego Lunar New year festival set also has a fantastic building experience. How so? Let's find out. 
BUILDING EXPERIENCE FOR THE LEGO LUNAR NEW YEAR FESTIVAL 80109 SET.
The Lego Lunar New Year Festival 80109 set is packed with many unique details that could help spark Lego builders' enthusiasm, both new and old. The set presents an immersive build, which could be overwhelming to tackle alone. The set is designed to keep many builders engaged till the very end. So if you are the type that loves to work solo, you may have your work cut out for you with this set. So if you would wish to have any fun building this set, you should get yourself a team that would help you build the set.
In this day and age, it is often for family members to be a bit distant, not seeing eye to eye, even on a festive period. This is a result of the fast-growing digital age. Are you a parent longing to spend quality time with your kids but can't seem to succeed? Well, why not make this set your next family project. You could use this set to instill in your kids the value of teamwork and togetherness. You could also use this set as a means to get closer to your kids. Overall, the set would be much better built as a team, with individual efforts bringing the set to life. The set also offers excellent satisfaction to all builders who have worked hard to get this set to life. And for what it's worth, this set also comes with lots of cool features. Let's find out what some of those cool features are.
AMAZING FEATURES FOR THE LEGO LUNAR NEW YEAR FESTIVAL 80109 SET.
Other than a satisfactory build, the Lego Lunar New Year Festival set also offers lots of cool features which could blow the mind of both old and new Lego users. Let's find out what some of those cool features are….
• AUTHENTIC DETAILS.
The Lego Lunar New Year Festival set offers lots of authentic details which could keep builders intrigued, whether you decide to build alone or as a family. These details include a realistic-looking winter landscape, equipment rental store, brick-built frozen lake, and sweet potato vendors cart. An ice sculpture, photo booth, vending machine, a penguin-shaped sled, a Tiger Minifigure, which helps to celebrate the year of Tiger, and also a penguin Minifigure. These details could help spike festivity in every builder looking for an extra boost.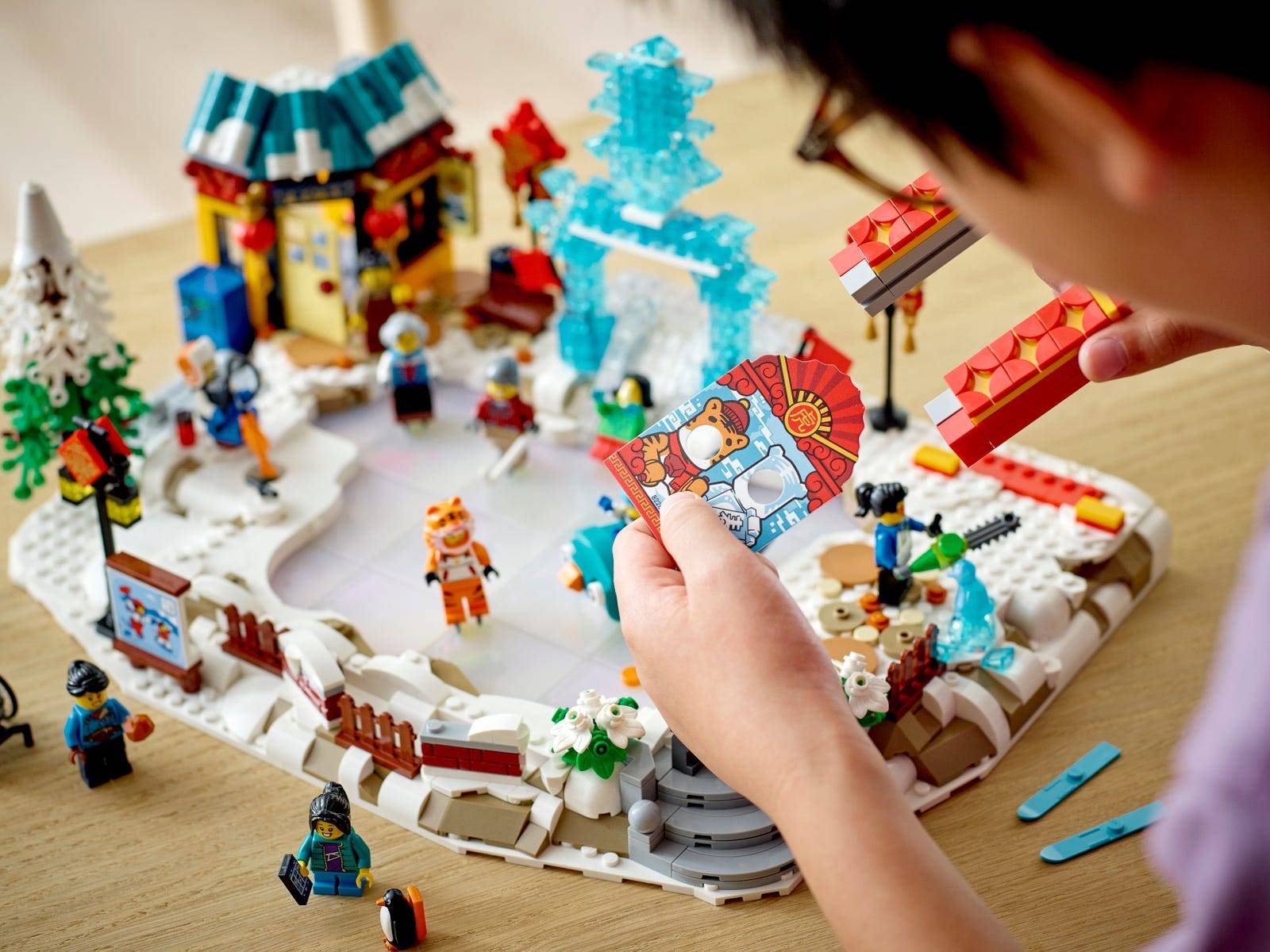 • AMAZING SET ACCESSORIES.
Aside from unique mini-figures, this set also offers cool accessories which help add to the fun of the set overall. Some of these cool accessories include an Ice skate, lucky puck, an Ice sculpting tool, and a Smartphone. These additional features help make the set feel more realistic. And to make the set look a lot more natural, the set offers 13 Minifigures designed to fit perfectly inside the town of festivities. So if you are in search of an action-packed set for the family build, then this set is the best place to begin.

• SET SIZE.
The Lego Lunar New Year Festival set could be considered a large Lego set. The set offers many incredible details in a 1000 pulse set piece. This Lego set comes with about 1519 top-quality Lego Bricks. These bricks have been designed by Lego to be easily used, without any issues. It has also been scrutinized to ensure it is safe for builders of all age groups. The set is about 6.5 inches high, 15.5 inches wide, and 10inches in dimensions when fully coupled together. This makes this set perfect as a display centerpiece for all to see.
By now, you must probably be wondering just how to get your hands on a set like this. If you live in the US or other countries in Europe, you could easily purchase this set from the Lego stores around you or in your city. But if you reside in a country or city that lacks Lego stores, you could easily purchase this set from the Lego website, lego.com. Doing so would help make sure you get the set at an affordable price. The Lego Lunar New Year Festival set is sold for about 199.99, approximately 200 dollars. This is relatively cheap, considering the amount of authenticity and details this set provides. So let nothing hold you back from including this set in your Lego collection this year.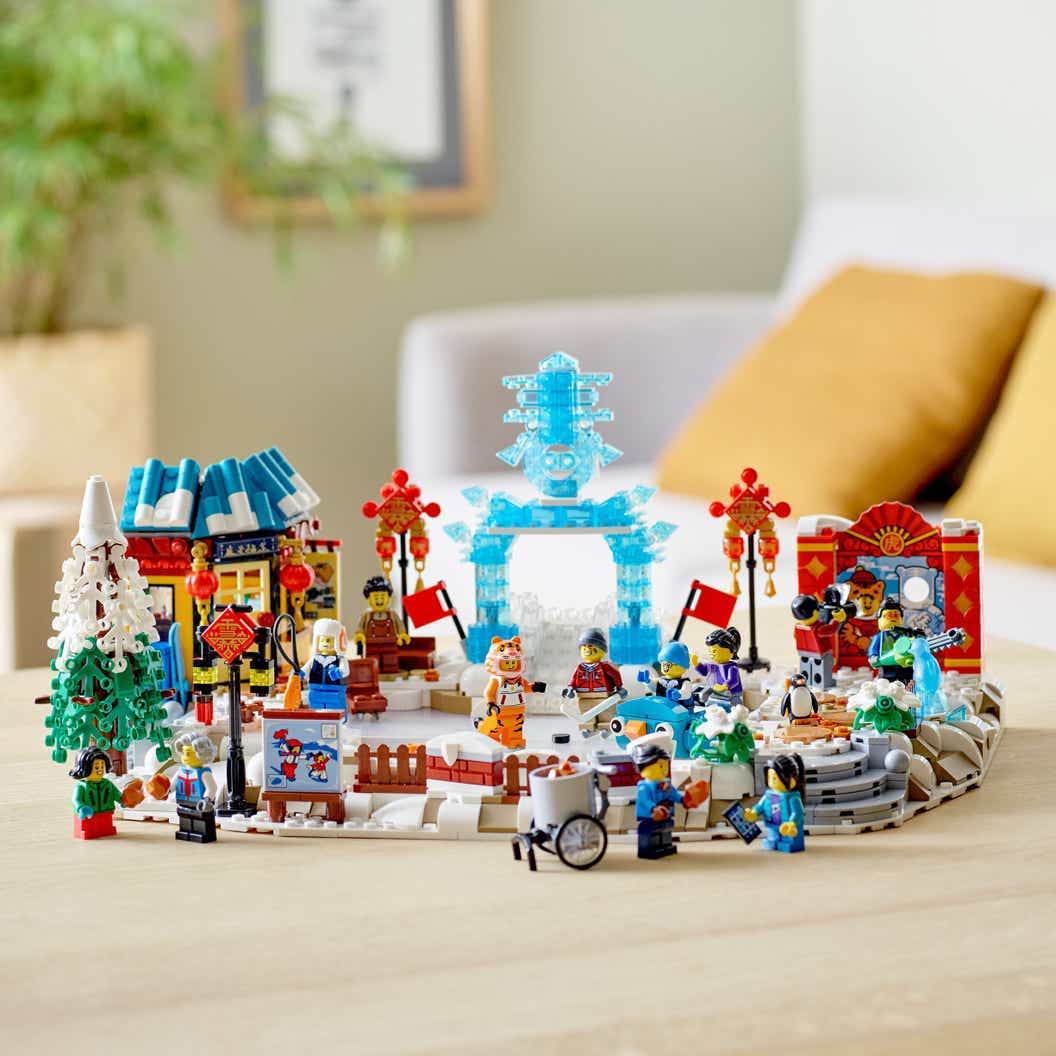 MAKE YOUR SET EVEN MORE CAPTIVATING WITH OUR LIGHT KIT.
This fantastic Lego set includes some of the most realistic details ever seen in a Lego brick set. All these tremendous details could be made more profound and noticeable with the inclusion of our fantastic Lego lights. These lights are designed to help make each set stand out in its unique way. And the Lego Lunar New Year Festival set is no exception. Are you new to our incredible Lego lights? If so, then you must probably be wondering how it works.
Our Lego lights serve as additional detail to your set, enhancing its beauty and your appreciation of your set. It could only be added to your set once you are done binding. And unlike the Lego bricks that you build, our light kits are designed to be installed. So what is involved in a successful light kit installation? Let's find out as we progress.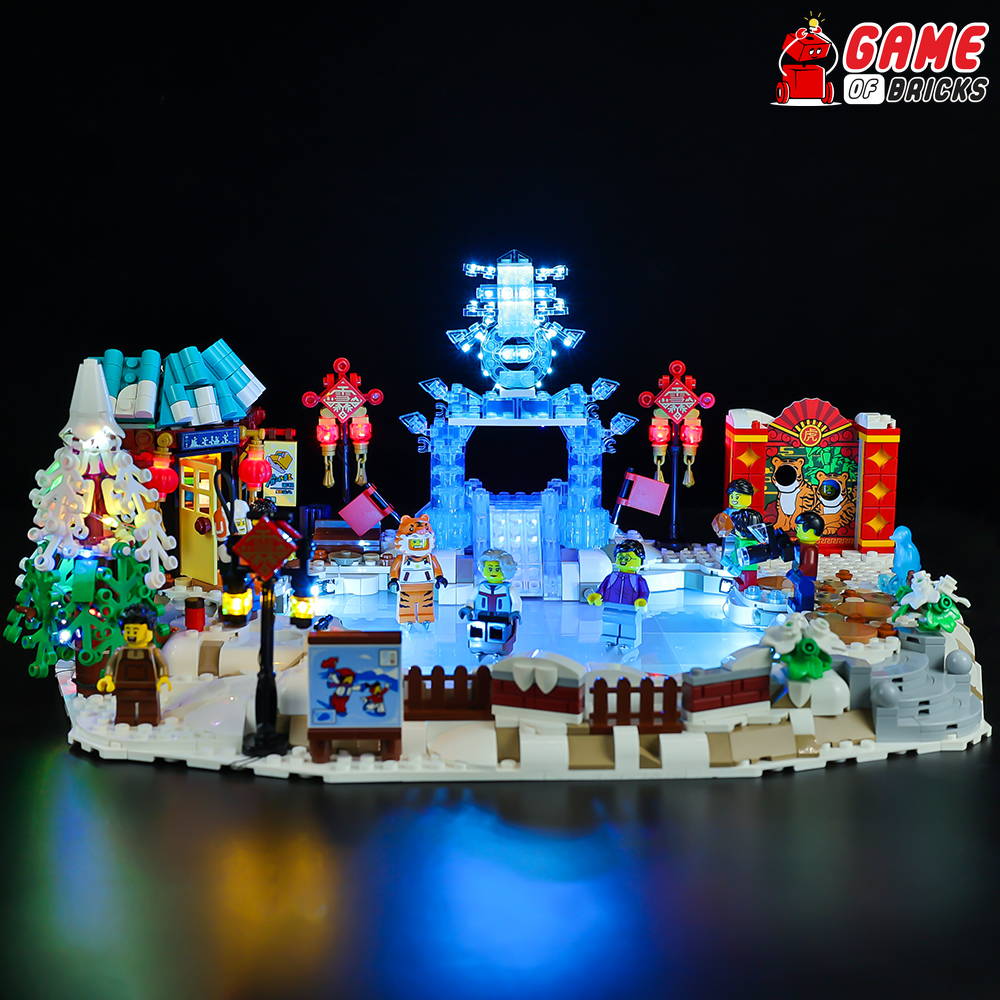 1. FOLLOW THE INSTALLATION MANUAL.
Once your light kits arrive and you must have inspected them to ensure everything is in perfect condition, the next step would be to install your light kit. This could be especially challenging for new builders. That is why each light kit comes with a clear easy to understand manual. If you are new to our Lego light kit, it would be best you order the basic light kit. This light kit would be straightforward to install following the basic steps shown in the manual. Remember that our light list is very delicate and should be handled with care as you install it. So do not rush the process. Also, ensure that you can devote one hundred percent concentration to the project. If you follow these little principles, you will complete the instruction of your Lego light kit.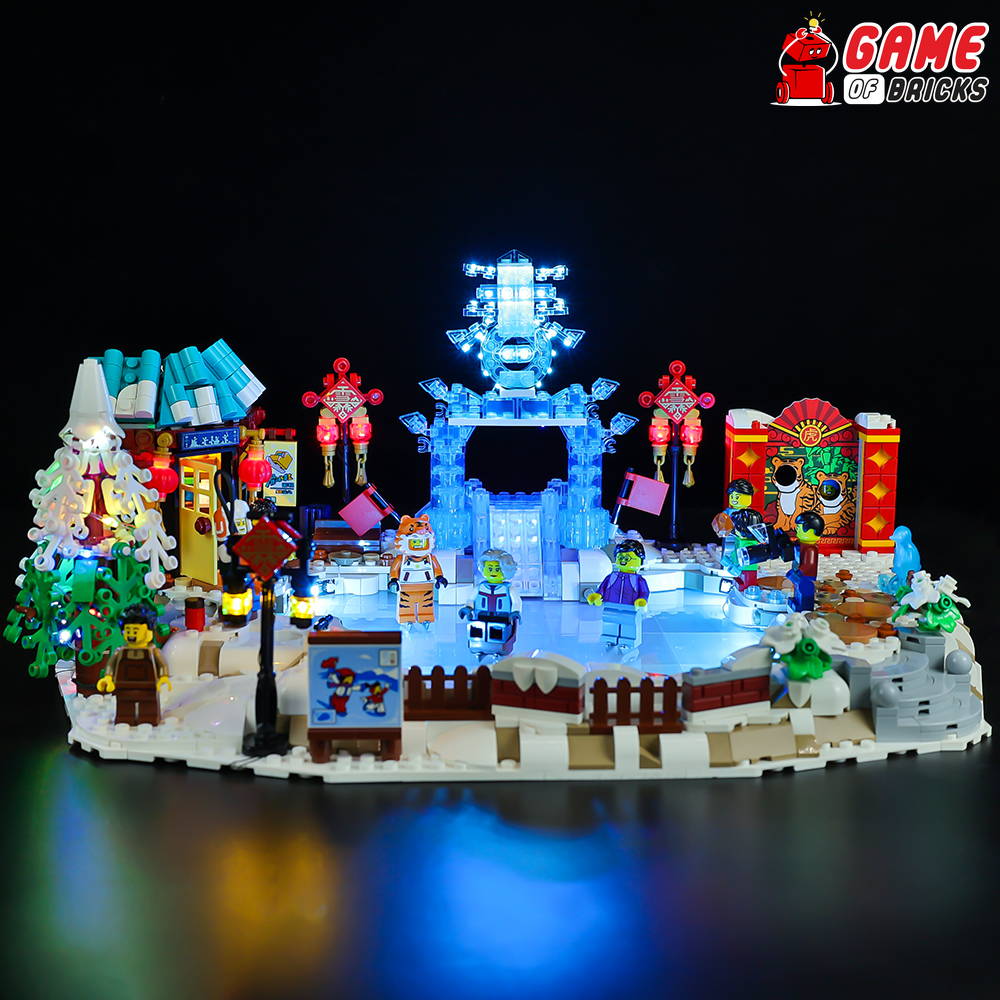 2. CAREFULLY TEST EACH LIGHT KIT.
Installing your light kit successfully would get you one step closer to a successful Lego build altogether. But you have just one more thing left – the test tuning of your light kit. This test running is essential because it helps guarantee the overall safety of the set. Test tuning also ensures the light kit's durability. Start by testing the stability of the lights when switched on. As the lights are on, watch out for sparks or any signs of short-circuiting. Also, check if the battery is strong enough to hold the power of the installed lights. If, after your tests, everything checks out, then you can finally put your set on display for all to see.
---