Awakening Extinct Giants: A Comprehensive Look at the LEGO Dinosaur Fossils 21320 Set
By

Eve Alessa Arevalo
/
July 23, 2023
In the realm of play and creativity, LEGO has left an indelible mark, ingeniously combining fun and learning in the simplicity of interlocking bricks. A vivid testament to this union is the LEGO Dinosaur Fossils 21320 set, a standout product that dips into prehistoric times to unravel the intriguing world of dinosaurs. With this 910-piece set, LEGO introduces a unique blend of educational discovery and engaging play. This comprehensive review will dive deep into the design, features, building experience, playability, value, and overall appeal of this set, painting a clear picture of what potential builders can expect.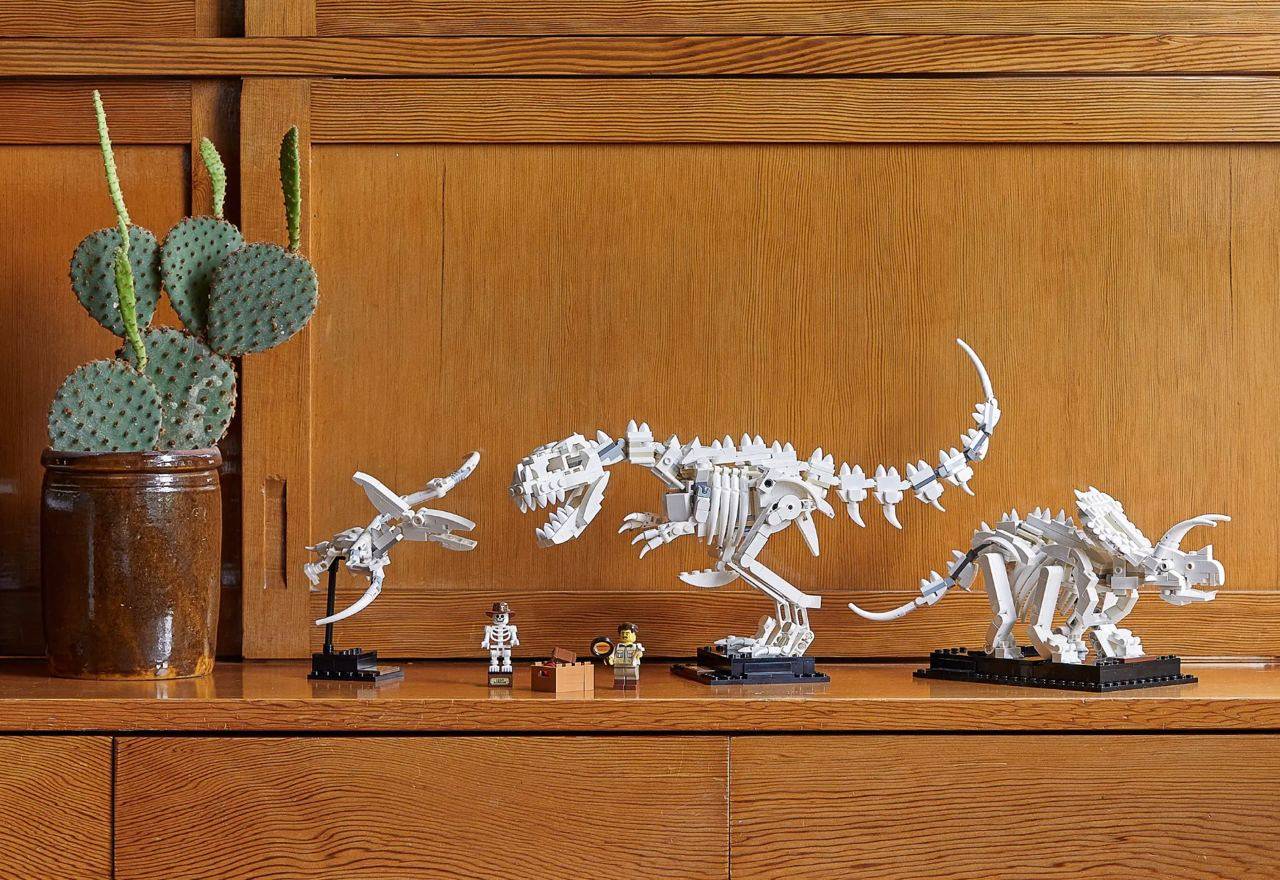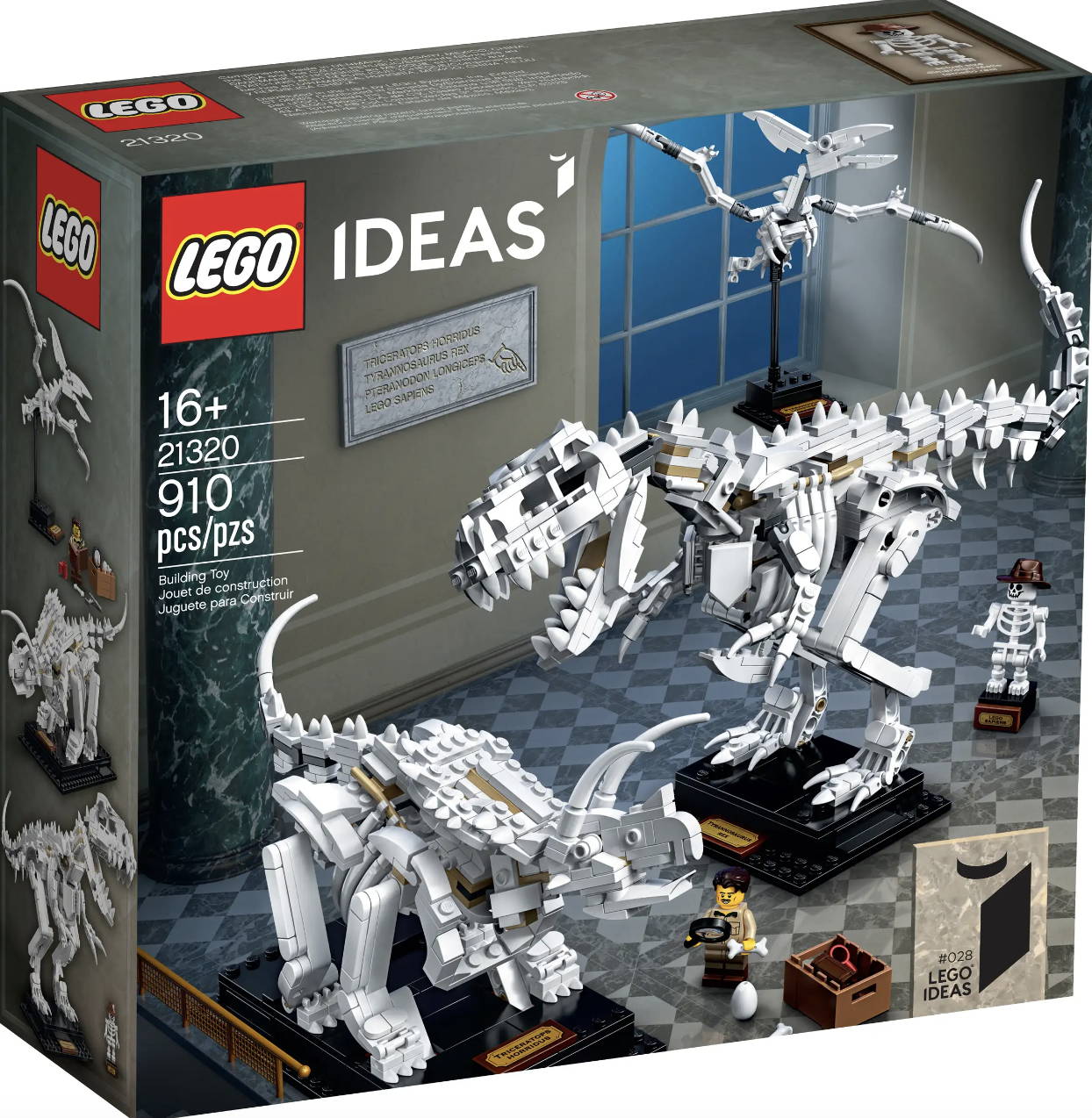 A. Complexity and engagement
The LEGO Dinosaur Fossils set, marked for builders aged 16 and above, is not a straightforward build. With 910 pieces to assemble, the set demands focus, patience, and a considerable chunk of your time. It can be a solitary pursuit of concentration or a shared challenge with family or friends, providing a sense of accomplishment once completed. The complexity of the build encourages problem-solving and perseverance, making the process as rewarding as the result.
B. Instruction manual and building process
The instruction manual of the LEGO Dinosaur Fossils set is designed with clarity in mind. The step-by-step visuals are straightforward, guiding builders through each phase of the construction. Each dinosaur model is constructed separately, giving builders the freedom to pace themselves and tackle each challenge one at a time. Despite the predominantly black and white pieces that can occasionally confuse during identification, the building process remains engaging and fulfilling.
Playability and Entertainment Value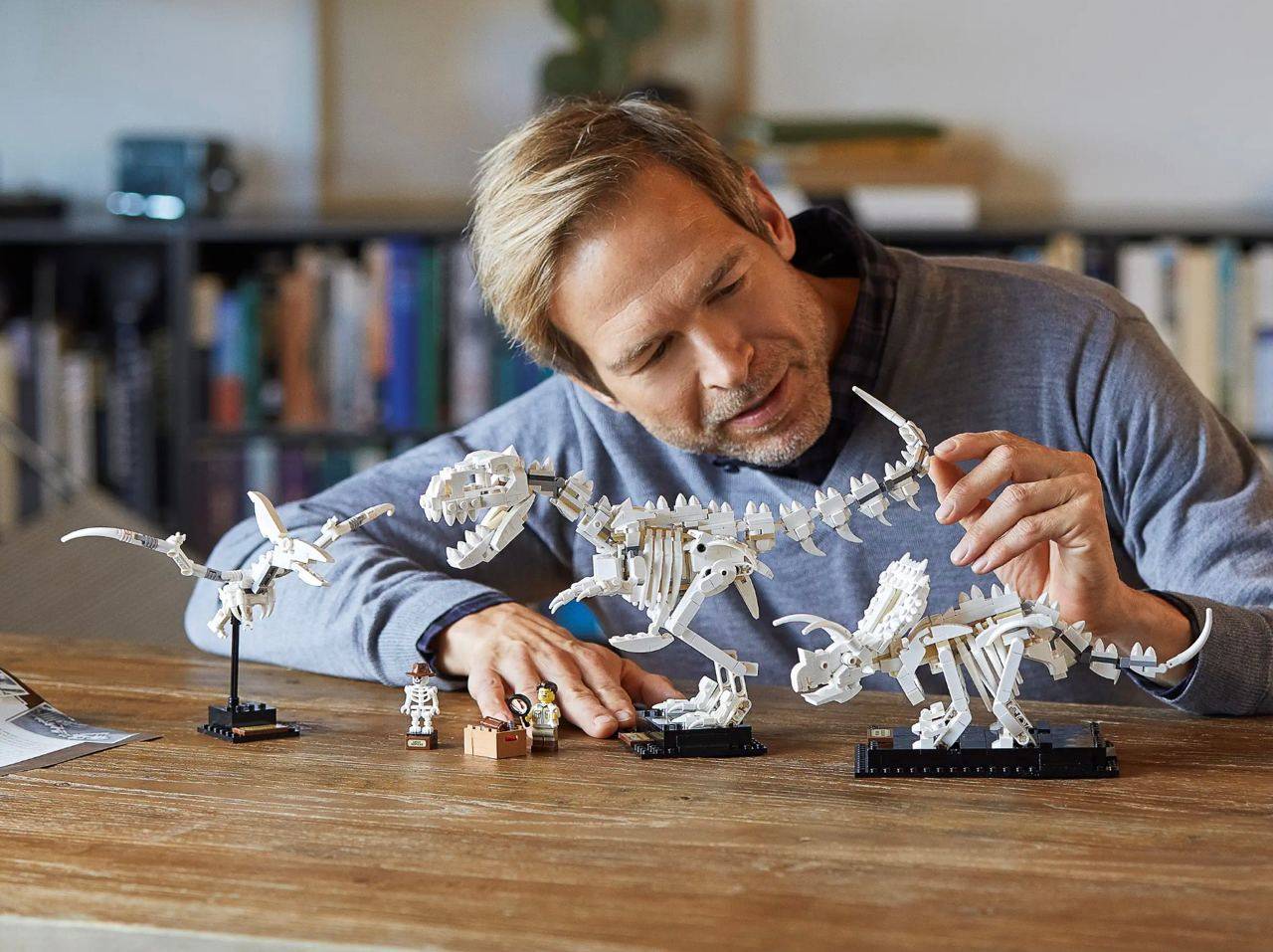 A. Interactive features
The playability of the LEGO Dinosaur Fossils set is remarkable. Each dinosaur model features articulating parts: the T. rex has a jaw that opens and closes, the Triceratops has movable limbs, and the Pteranodon showcases a flapping wingspan. These movable parts breathe life into the skeletal models, making the play experience engaging and interactive.
B. Opportunities for imaginative play and storytelling
Beyond the assembly, the set opens a portal for creative storytelling and role-playing. Armed with a paleontologist minifigure and a detailed workstation, young builders can concoct narratives of grand discovery and scientific breakthroughs. The models spark intrigue about the dinosaurs' lifestyles, habitats, and extinction, setting the stage for educational discussion and fostering an interest in paleontology and the natural sciences.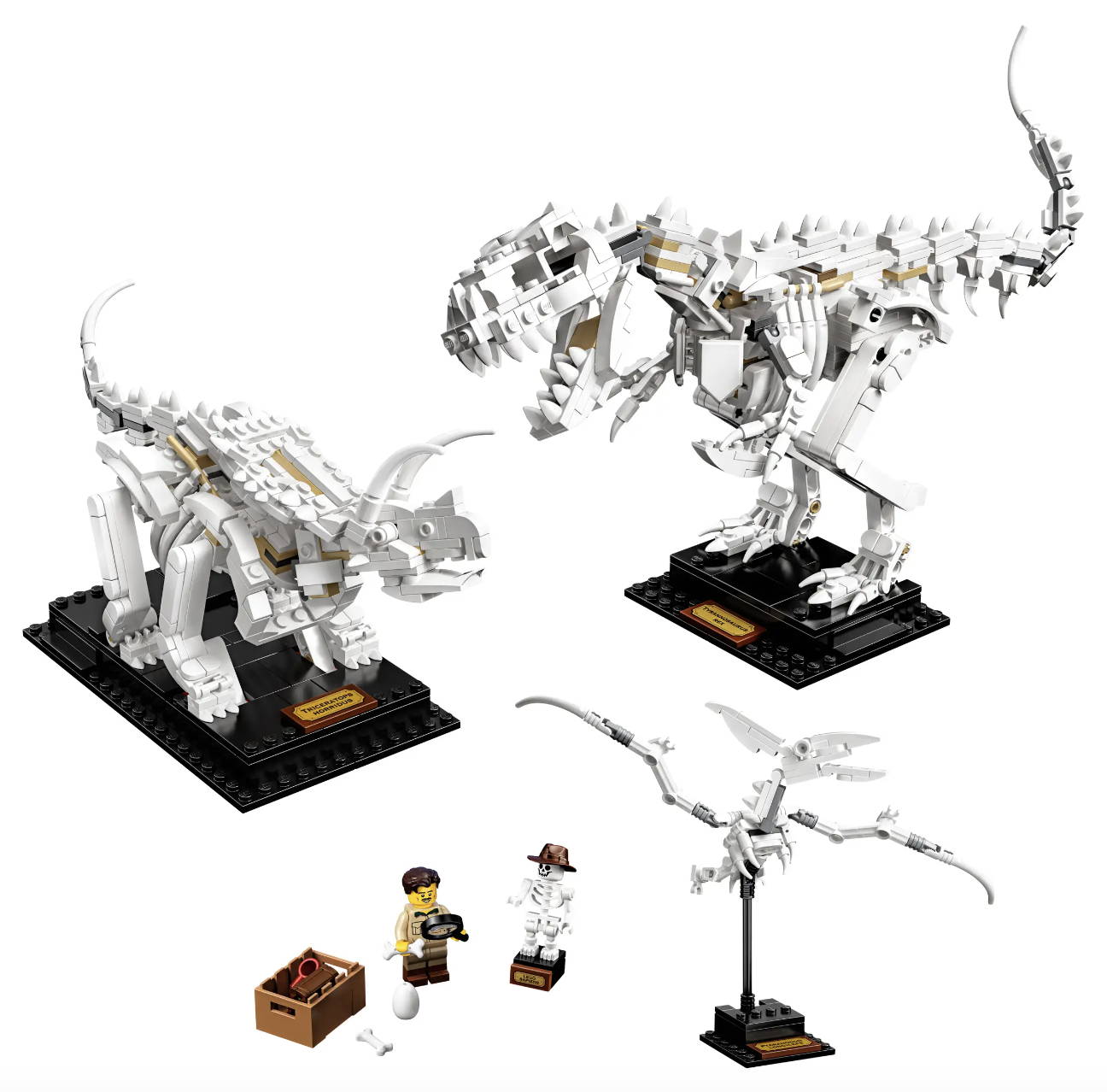 A. Number of pieces and design
Priced competitively, the LEGO Dinosaur Fossils set offers a reasonable piece-to-price ratio, a metric LEGO enthusiasts often use to gauge value. With 910 meticulously designed pieces that go into creating three detailed dinosaur skeletons and a workstation, the set offers excellent value for a mid-range LEGO product. It isn't just about the number of pieces, though; it's about the quality of the finished product and the satisfaction derived from the build.
B. Compatibility with other LEGO sets and themes
As a part of the LEGO Ideas range, this set complements other collections, fitting seamlessly into a broader LEGO universe. The compatibility with regular LEGO bricks opens avenues for creative expansion and adaptations, allowing builders to let their imagination run wild. Despite its compatibility, the unique standalone theme of the set also allows it to shine independently as an intriguing addition to any LEGO display.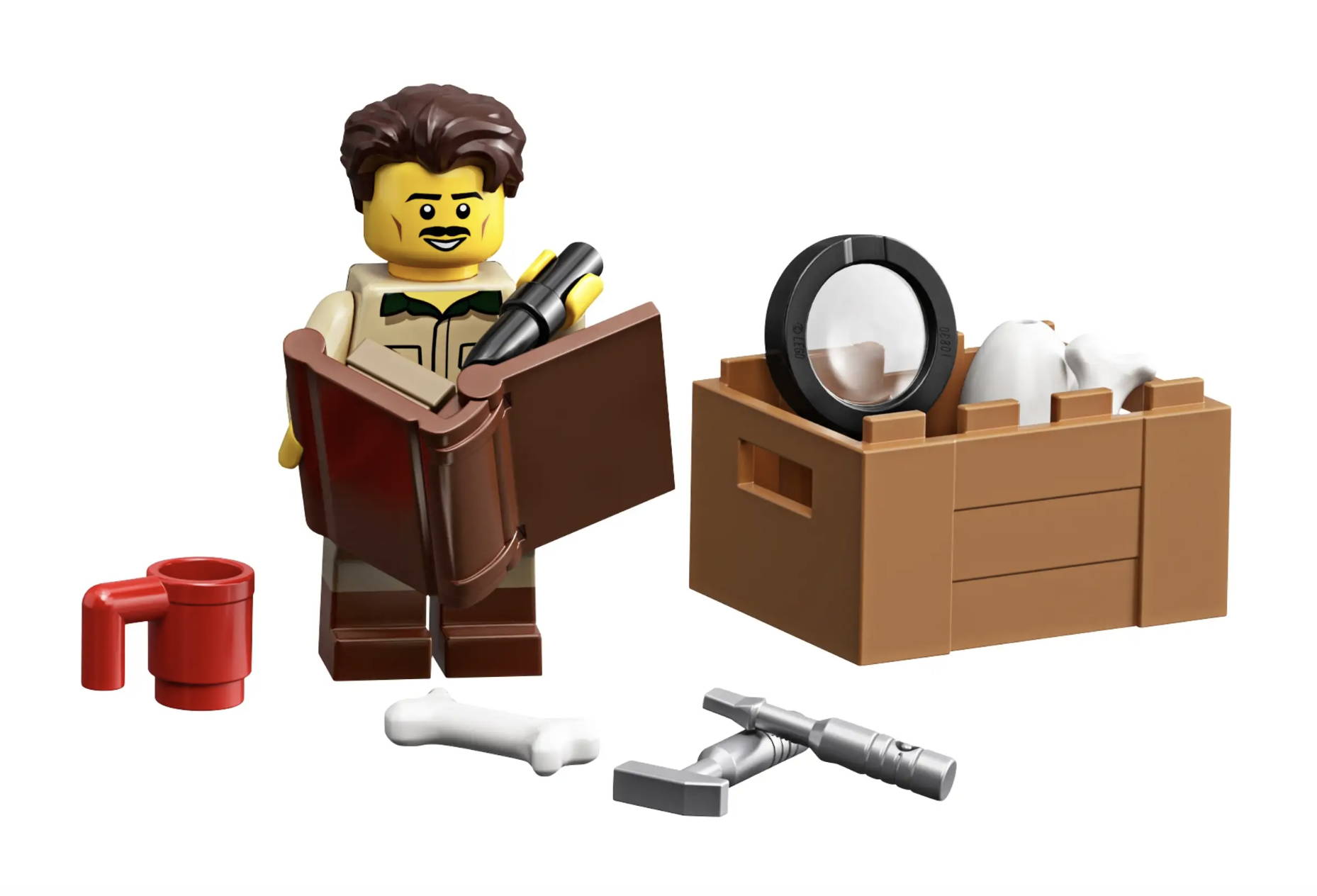 A. Pros
• Highly detailed and accurate design capturing the essence of the prehistoric era.
• Offers a unique blend of interactive play and educational enrichment.
• Excellent value for the number of pieces and design complexity.
• Versatile compatibility with other LEGO sets, encouraging creativity.
• Fosters STEM learning and promotes interest in paleontology and natural sciences.
B. Cons
• Predominantly black and white pieces may pose a challenge during the identification process.
• Fragile parts, like the dinosaur limbs and tails, need careful handling during play.
• Lack of vibrant colors may not captivate younger builders' interest as effectively as other sets.
Final Thoughts and Recommendations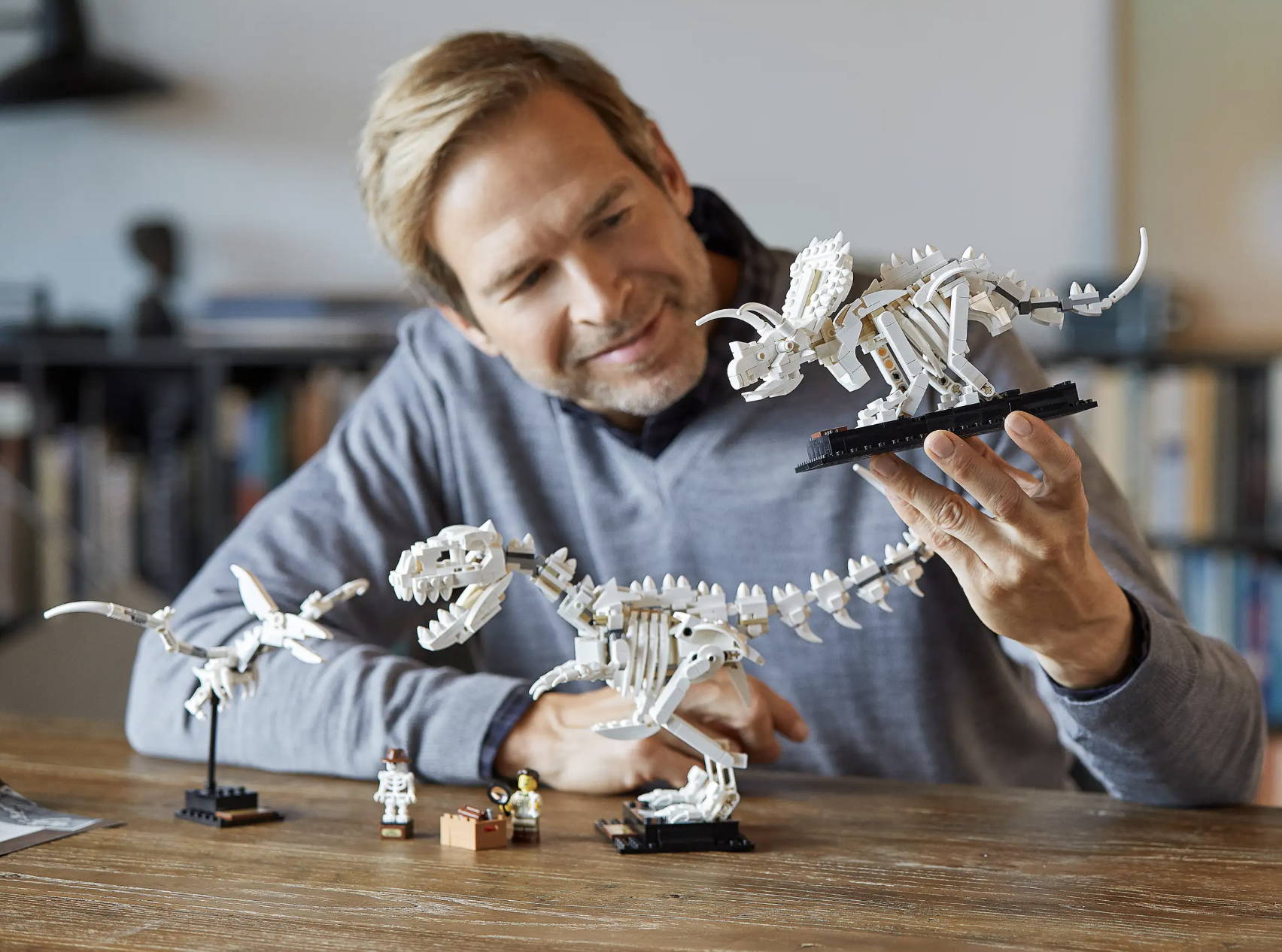 A. Summary of the set's appeal
The LEGO Dinosaur Fossils 21320 set brings to life an era long past in a way that's both educational and engaging. With its careful attention to detail, interactivity, and educational value, it carves a niche for itself among other LEGO sets. It offers an enjoyable building experience, followed by an invitation to a world of imaginative play and exploration.
B. Target audience and overall value
Designed for older children, teenagers, and adults, this set especially appeals to those with an interest in dinosaurs, history, or paleontology. Despite the age recommendation, it also offers an excellent opportunity for younger children to participate under adult supervision, making it a valuable family bonding experience. As a standalone display, a gateway to educational discussions, or a supplement to a larger LEGO world, the LEGO Dinosaur Fossils 21320 set provides immense value. It is a well-rounded, satisfying, and thoughtful investment that could ignite a lifelong passion for history, paleontology, or simply LEGO itself.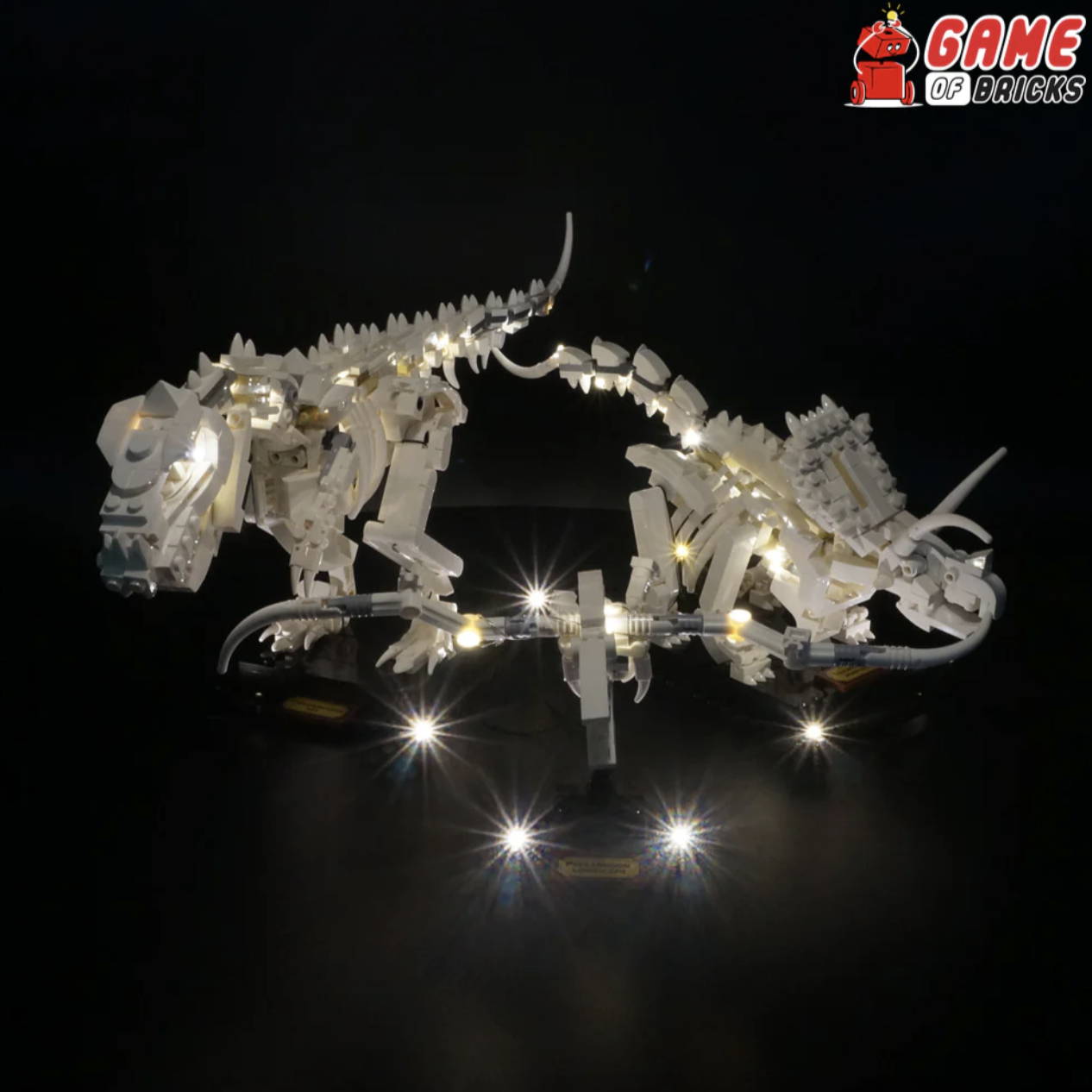 In the world of LEGO, the company Game of Bricks has been making waves, adding unique enhancements to existing LEGO sets. Their latest offering, the Light Kit for Dinosaur Fossils 21320, promises to make our favorite fossil assembly come to life in an entirely new way. This review aims to provide an in-depth look at this product, evaluating its features, and seeing whether it truly lives up to its hype.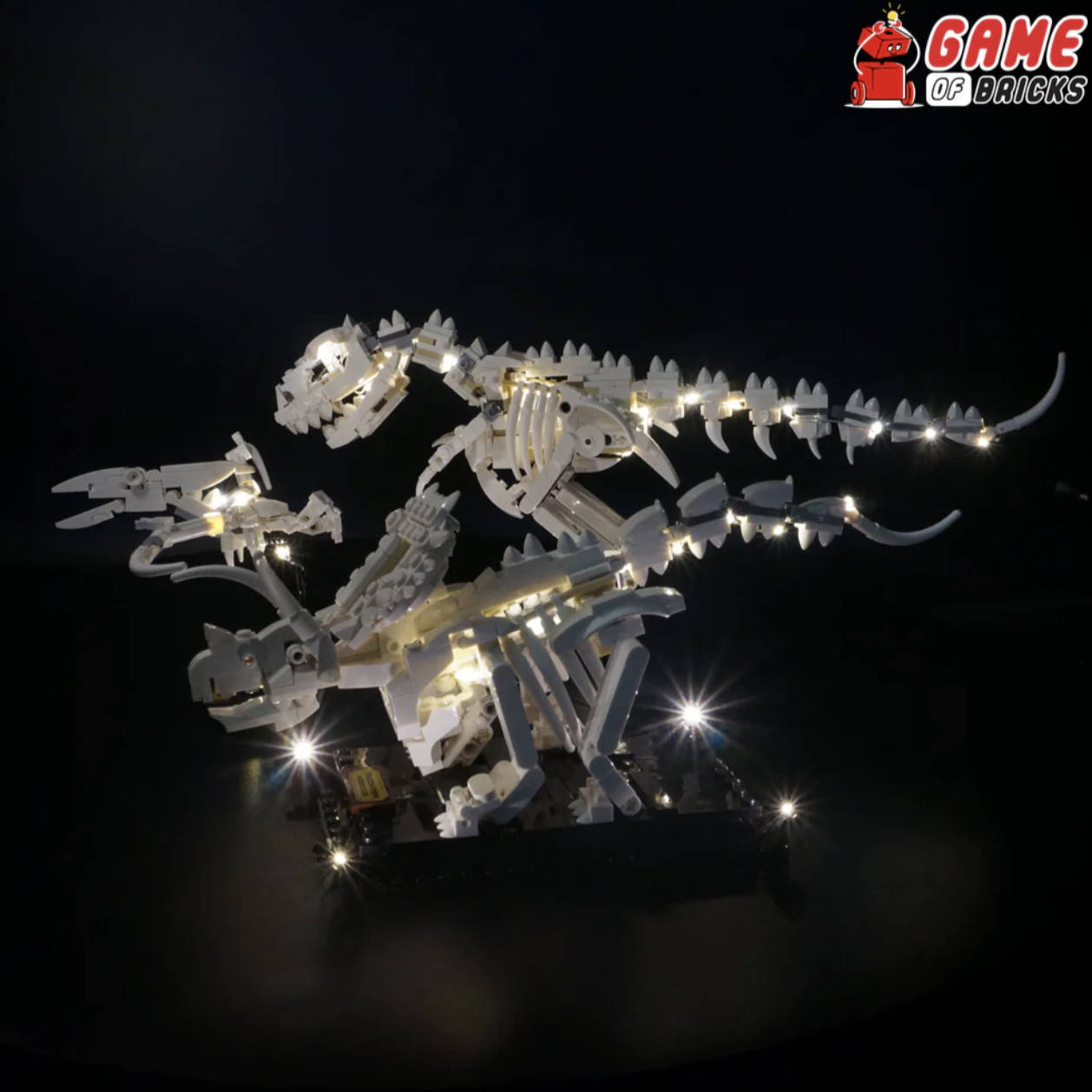 One of the striking things about the Light Kit is its user-friendliness. Designed to integrate seamlessly with the Dinosaur Fossils 21320, installation is quick and straightforward, even for beginners. The instructions are simple and come with a clear illustration that leaves little room for confusion. In less than an hour, you can have your dinosaurs basking in the glow of tastefully integrated lighting.
Enhanced Details
Game of Bricks' Light Kit transforms the Dinosaur Fossils set into an exhibition-worthy piece. The careful placement of lights accentuates the details of the model, highlighting the intricate work that goes into the assembly of these prehistoric beasts. The light kit significantly elevates the fossils' depth and dimension, making them seem less like a toy and more like a museum piece. The cool white lights give a clinical, authentic feel to the exhibit, making it feel like the fossils are being illuminated under museum-quality lighting.
Customizable
Another strong point of the Light Kit is its customization. With multiple lighting modes, you can adjust the brightness, flicker, and color to suit your preferences or match the ambiance of your display room. This allows the LEGO enthusiast to create a mood that suits the model, be it the eerie gloom of an archaeological dig or the bright, informative lighting of a museum display.

Durability

Durability is often a concern with lighting kits. Thankfully, Game of Bricks has excelled here. The cables are thin yet strong, easy to manipulate but resilient to wear and tear. The lights themselves are LEDs, known for their longevity, and they retain their luminosity well over time. You can expect this lighting kit to last, allowing your dino display to shine for years to come.
Minor Downsides
Despite the Light Kit's excellent features, it isn't without minor drawbacks. The very thinness of the wires, while making them less intrusive visually, also makes them a little fiddly to handle. In addition, the battery pack could be designed more elegantly. While it's easy enough to tuck out of sight, a more streamlined design would have been welcome.
Conclusion

In conclusion, Game of Bricks' Light Kit for Dinosaur Fossils 21320 is an outstanding accessory that adds a new level of sophistication to your LEGO exhibit. With its simple installation, attention-enhancing light display, customizability, and durability, it outweighs its minor shortcomings, making it a great investment for any LEGO enthusiast. The kit truly brings the dinosaur fossils to life, turning them into a remarkable centerpiece for any room. This product shows that Game of Bricks is not just playing around—they're delivering high-quality, thoughtful enhancements to our beloved LEGO sets.