Anti Bullying Lego tips with your Kids using Builds and Icebreakers
Have you heard? The LEGO Group has launched a brand new range of different activities that could help everyone in your family get mental strength and energy to fight against cyberbullying. 
The LEGO Group has fully increased the rate at which it is focused on the digital wellbeing and safety of kids. This has a plan to aid families and to help them have nice conversations and how they can battle cyberbullying memorably and engagingly.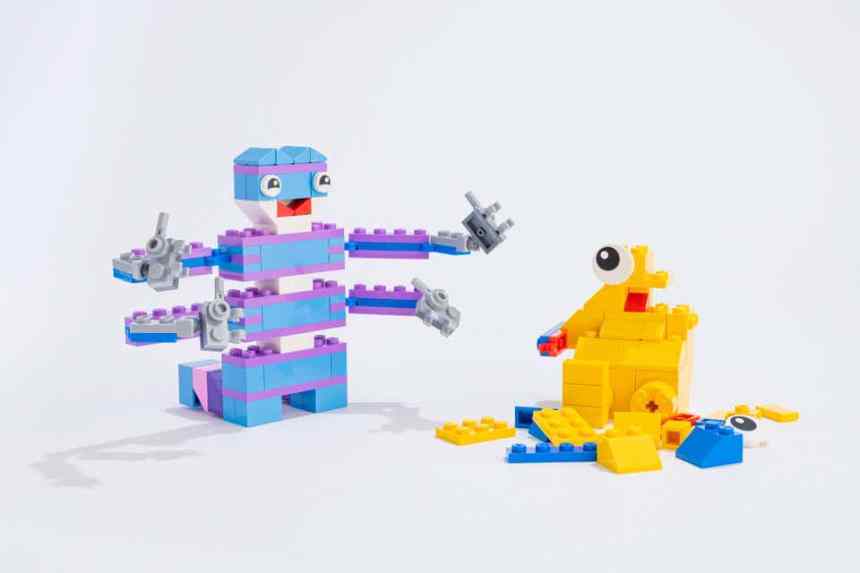 There is a new Talk and Build guide which has been made. The aim of this is to help caregivers and parents start up conversations with their kids and the young ones around on this quite challenging topic. At the same time, they could be organizing, completing, and arranging some easy simple Lego builds. As they do this too, they could enjoy some playful Lego friends.
This playful Lego friends Boost up experience is created and introduced through the Life Lego app. This is created and developed by Peppy Pals. This is a creator that is leading young ones from emotional learning aids and making them social using digital techniques. These are available to help young kids online for them to celebrate and understand the power and the essence of being very kind on the internet. This would also give them all the necessary skills and what they need to know for them to enjoy being on the internet. 
Digital networks and social media can help young kids with friendships that could last them their entire lives. Especially at a time like now when there's a Pandemic and everyone needs to stay home to stay safe. Some kids make use of social media to be kind and nice and happily social. But when these same kids get to teenagers they would have suffered from some form of cyberbullying. 
This is not fresh in any way. This is why the Lego group is doing all it can to help. Some of the new present initiatives which the Lego group has created to aid these kids in helping them get the empowerment they need to act on cyberbullying in situations when they either witness it or experience it.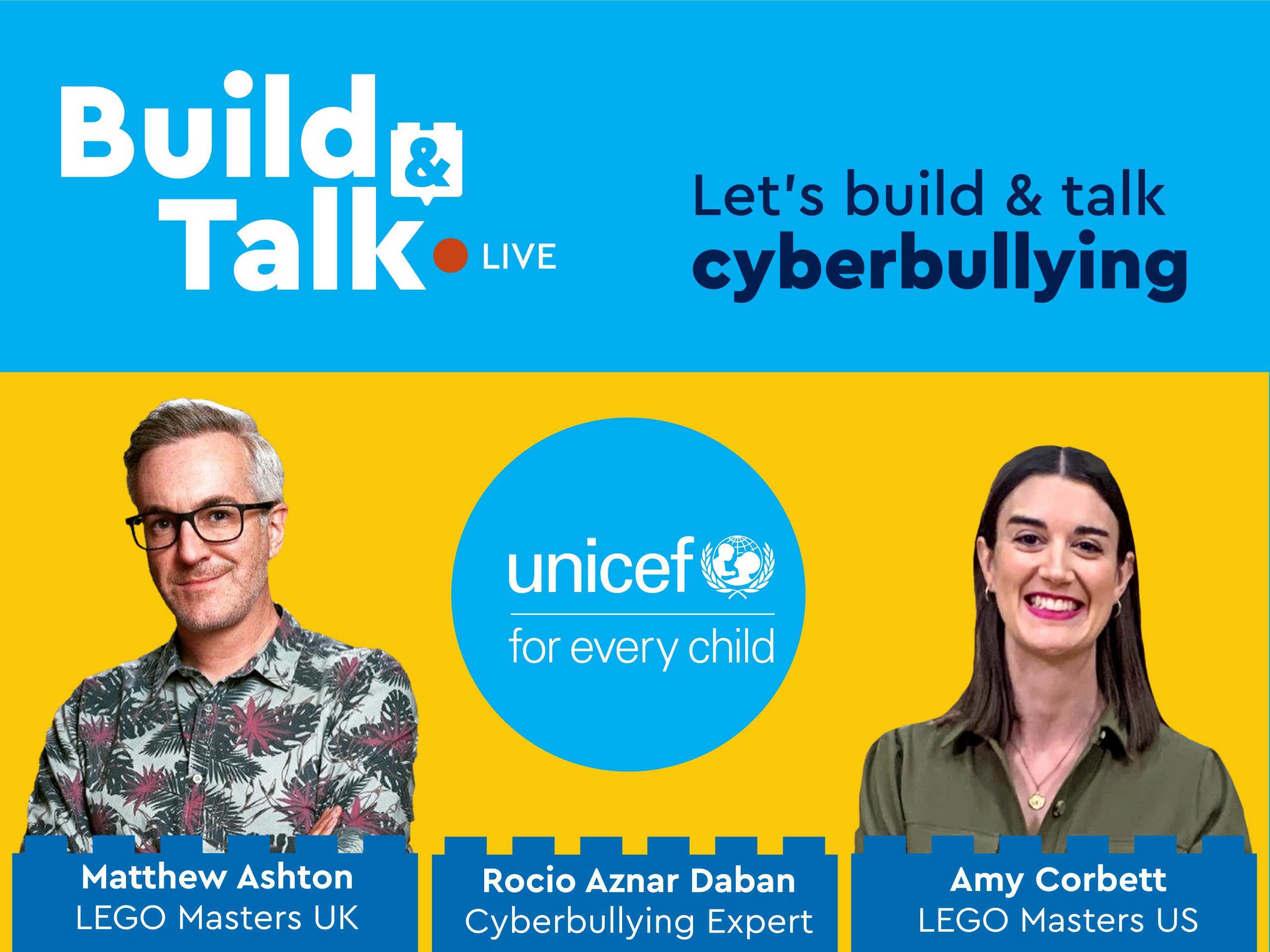 Little Builds Necessary for Essential Conversations
This Talk and Build series of activities are created to aid parents to converse with their kids about their wellbeing and their safety online. It is developed for young kids aged 6 to 10 through a very safe play environment. 
The latest pack of activities available to aid young kids understand all about cyberbullying helps them talk about the experiences they have been through. It also helps make parents and young kids more comfortable and open about all the trauma they have been through.
Families and parents can get this activity from the internet through their phones and tablets. You could get some Lego bricks and then all work together to create a colorful character. This is known as a meanie. This is highly important and it helps serve as a conversation guide. 
This is what helps train young kids to be very kind on the internet and it looks out and checks other kids as they all play. 
Like all the other Talk and Build activities, this has been merged with UNICEF. This provides different advice to aid parents to learn different ways to understand and talk to young kids. These kids are aged 6 to ten. They get to understand how one should feel when they are psychologically okay and they also learn how to be safe digitally. 
This brand new activity for cyberbullying can be purchased for free along with other Talk and Build things to do from www.LEGO.com/cyberbullying.
As a family, you could also get tuned to Talk and Build sessions on different things related to cyberbullying on the 20th of November on World Children's day. This is a day that talks and helps kids enjoy their rights. These sessions would be live-streamed and it would be hosted by Matthew James. 
He is the Vice President of Design from the LEGO Group. We would also have Senior Design Manager, Corbett Amy who is from the LEGO Masters. These Lego Masters judges would get added by an expert of child protection gotten from UNICEF.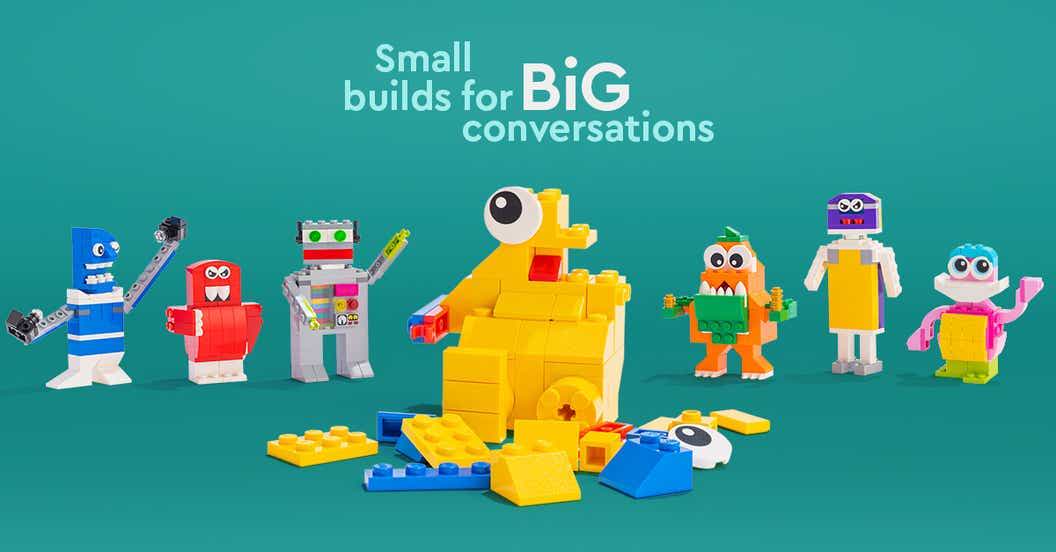 The child protection expert is there to talk about cyberbullying and to help answer questions the audience has to make them understand things better. This event is completely free and it begins at 6 pm. On the 20th of November. It can be followed through this link; https://www.youtube.com/lego
Lego Peppy Pals and Friends Campaign Boost Up
These Peppy Pals and Lego friends have created a fun series. This is known as Boost up experience. This is used by the life Lego app to celebrate your friendship with others. Young kids are often encouraged to always enjoy these polls series. There are serious virtual activities involving building, quizzes that you'll learn stories. These all help people gain the courage to act on different forms of abuse they notice on the internet. It also helps them gain all they need through the internet. This also aids supportive behaviors on the internet.
Where Can I Find These Activities?
This variety of activities can be gotten on Lego life. This refers to a great social media platform for young kids that is used by more than nine million young kids all around seventy-eight countries internationally. 

Using this Boost Up campaign, the LEGO Group aims at creating a space where young kids can talk about what they understand by being kind. Co-founder and CEO of Peppy Pals Paulina Olsson have stated that you could use this to go round the world and get more friends in a world that is comforting, fun, and exciting. 
You would enjoy several things like quizzes, polls, videos, and several challenges related to the building. It also gives kids wonderful free ways to express your feelings. By doing all of this, you can help your friends understand and desk with your negative and positive aspects of spending a lot of time on the internet.
Whenever young kids play, they learn things easier and faster. This is the reason why we have created a variety of ways that you could play and engage in different experiences that would help you both online and in the real world. These can help families with education on several challenging issues like cyberbullying. Using these platforms and Lego bricks which transcends age, culture, and gender which could help families all around the world connect and help each other in a quite fun and natural way.
These also help kids learn more ways of communicating using respect with one another using digital methods. You could spread positivity, kindness, and help protect the well being of one's self and all their friends including the new ones they would make online.
If you want to view and know about the complete range of Talk and Build activity packs you should visit LEGO.com/build and talk or LEGO.com/cyberbullying. For more details contact  media@LEGO.com
More Things you Can Get From All of This
1. Learning different things Teens manage as they are being bullied online.
2. Different ways to keep your child secure and positive online.
3. Different Lego ways that teach your kids what they need to learn. 

Studies Taken in these Lego Builds to Help Young Ones
After partaking in a study from more than 18,000 parents and more than twelve thousand children of ages five to twelve using a twenty minutes quantitative survey conducted from around eighteen markets. We've got the United States of America, United Kingdom, Taiwan, Spain, South Korea, South Africa, Russia, Romania, Mexico, Hong Kong, Germany, France. Denmark, China Mainland, Canada, Brazil, New Zealand, and Australia. All through May and June of the year 2020.
All about Peppy Pals
This is known as one of the leaders in the creation of digital and playful experiences for emotional learning, social and lifelong for children. This language award-winning activities, toys, movies, books, and apps are created for young kids aged two to six and they have shown that they can be effective in schools and homes all around the world. Using humor, storytelling, Peppy Pals creates a great way of learning, it creates nice loving conversations between adults and kids on emotional skills and social issues like problem-solving, increasing confidence, emotions and increasing one's self-esteem.

What more would be better for your kid, imagine helping your child know about Peppy Pals and they get to understand what it entails to be fully confident, strong, smart and how to been pathetic. They would be a force in the world that would help themselves, their friends, their siblings, and even you, caregivers, and parents, in more ways than you can imagine. They would turn to a positive force in the world and they would end up being very happy people filled with confidence, joy, and fulfillment.
---