An authentic upgrade for the LEGO heavy-duty Tow Truck 42128 Technic Set
A lot of people wonder about the difference between a normal truck and a heavy-duty one. Well, unlike a regular truck, a heavy-duty truck must contain a minimum of 23 tons of GWR and will be capable of towing loads of more than 17000 pounds. These trucks are not only used to tow large vehicles but are also used in construction sites, to move and properly place heavy construction equipment and materials

These trucks were designed to specifically tow large vehicles, like trucks and trailers. It features a crane for heavy lifting. These trucks are designed to be so powerful, they could even tow heavy vehicles that are fully loaded. The most famous heavy-duty trucks are the ones found in the US. Its build and design are what is implemented on the minds of any who care to think of this powerful vehicle. 
Well, because of this truck's great reputation for power, towing anything from cars to heavier machines, Lego has decided to give it a place among a world of authentic, Technical Lego sets. This set with is over 4000 pieces is packed with amazing and realistic features and details which make this set stand out from other construction vehicles. 
This set is the perfect gift for any Lego car fanatic, especially if those who appreciate heavy machinery. But all in all this set could be enjoyed by a wide range of Lego fans out there.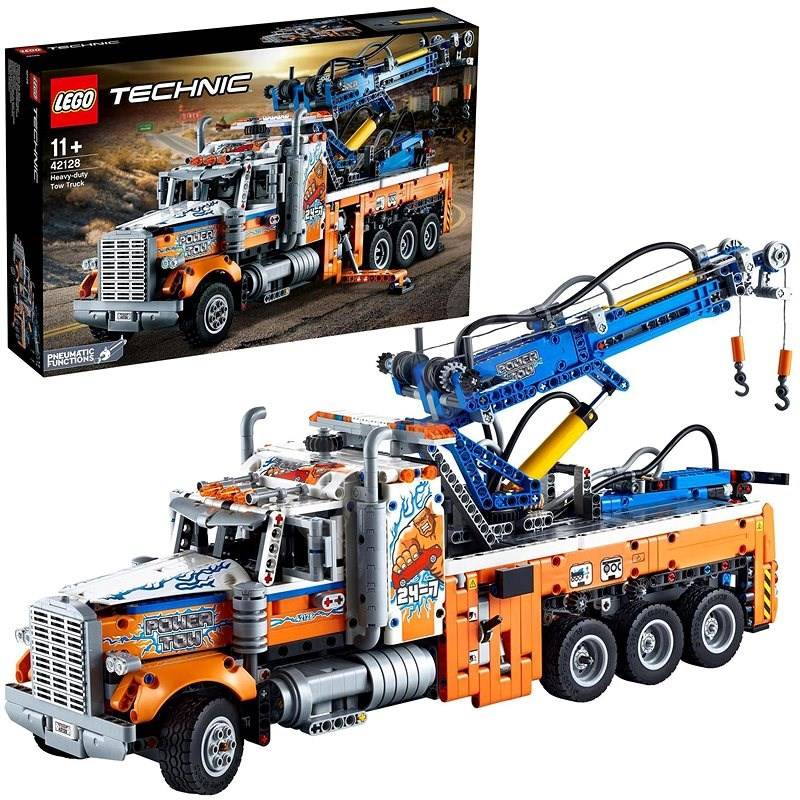 BUILDING EXPERIENCE FOR THE LEGO HEAVY-DUTY TOW TRUCK
Well, as far as a more technical approach goes, this set is about as technical as it gets. It features over 4000 pieces of pure details and a more authentic look. Building this set with all its amazing features will leave the builder with a satisfying build and a beautiful display look.

This truck is designed to look as close as possible to a regular US heavy-duty tow truck, and so it tries as much as possible to get as close as possible to the look and also the overall features that an actual heavy-duty will possess.
Enjoy inserting some of this feature, from the crane to the authentic-looking grill, down even to the exhaust pipes. And to top all that up, you are gifted with an amazing pain job which totally makes your experience all the more satisfying. With the heavy-duty Lego tow truck, enter a world of engineering as you not only learn more about this powerful truck but also get to fix each of its authentic features and details in their designated places.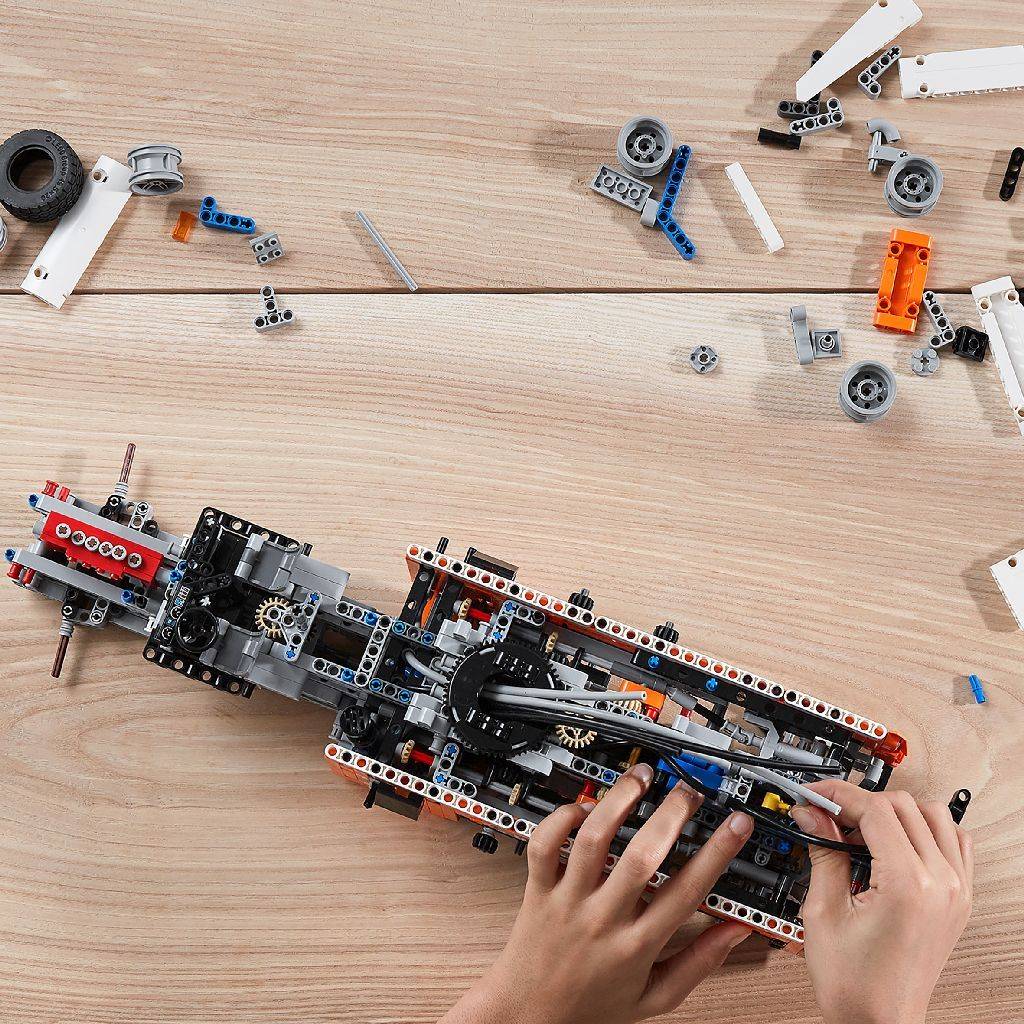 FEATURES OF THE LEGO HEAVY-DUTY TOW TRUCK 42128 TECHNIC SET
The Lego heavy-duty tow truck set comes with a lot of amazing and authentic features, some of which were briefly touched. But now, let us look at some of these features more carefully.

Everything, from the design to the build and even the painting of this set stays true to that of its real-life counterpart. It features some little details that make it feel more realistic. Some of these features include a bonnet that when opened features a 6-cylinder inline engine.
It also comes with a mechanical function, which helps add to a more realistic look overall.

All these realistic details set this set apart from other Lego sets, making it look more unique and perfect if added to your Lego collection.

SPECIAL FEATURES OF THE SET
Well, this set also comes with some special features, some of which have never been added to a Lego Technic set before. These features include an engine with a moving piston, which can be steered by rotating the pin on the roof of the truck. The set also features a grill, air filter, lights, exhaust pipes, an active crane, and a pumped-up boom, which can you can pull out its winch, to extend its outriggers.

And for the first time, this set also features a lifting axle to help pull down extra wheels and spread the weight of the load. All this adds to an all-around realistic look, which will keep any and all Lego fans captivated for hours.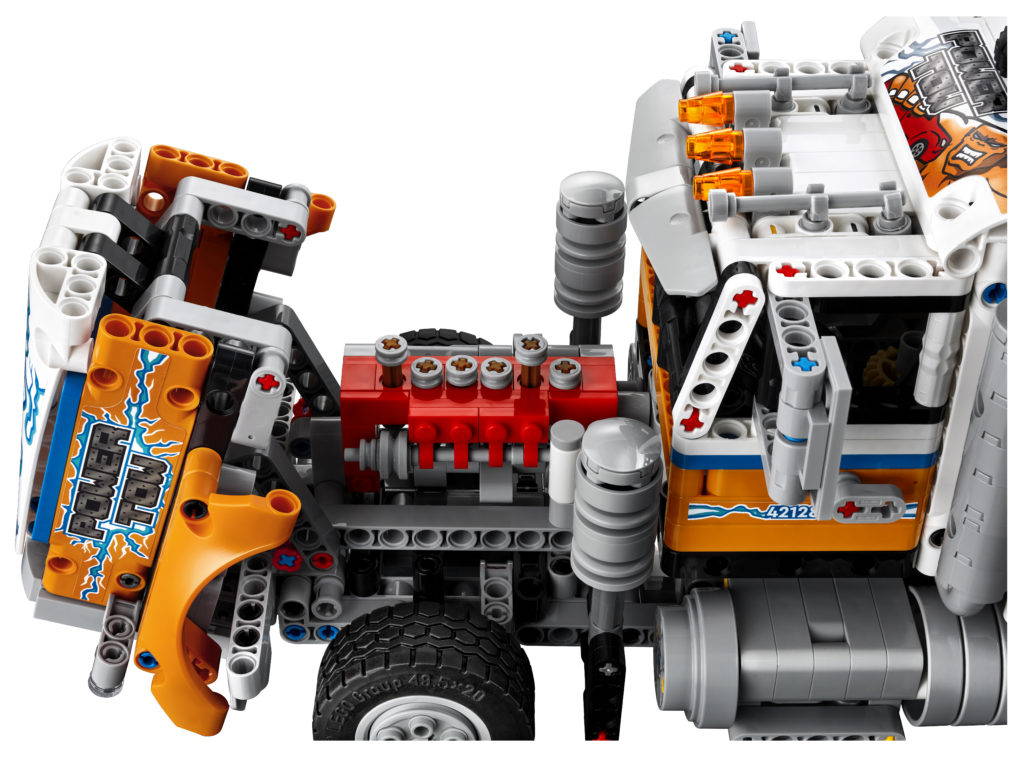 SIZE OF THIS TECHNICAL SET
Well, unlike its real-life counterpart which is a real heavy-duty, this set takes only after its looks. In size, it is a whole different story. This set could be said to be a medium to large size set, depending on individual opinion.

It comes with over 2000 pieces of bricks, about 2017 to be precise. This set also features some additional features attached which also contribute to the overall size of this set. Features like the crane and the boom make the set look a bit bigger than they should. Without the crane and the boom, the set is about 8.5 inches high, 23inches long, and 5.5inches wide.
Overall, this set is just the right size to stand out in a world of Lego sets and will be a great addition to your Lego collection.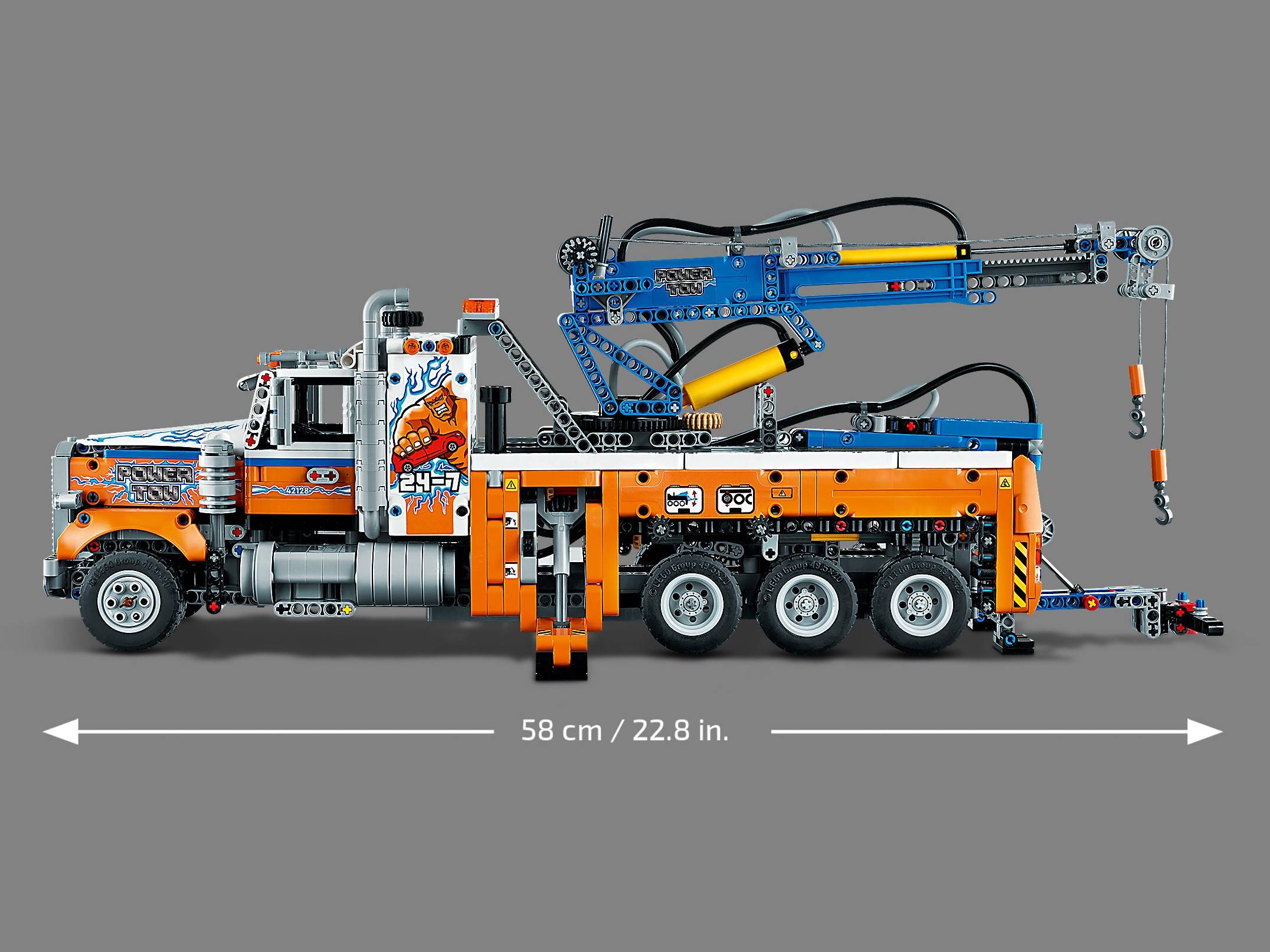 The Lego heavy-duty tow truck, like other Lego, sets, varies in price depending on the location and availability of the set. This set can be purchased at lego.com, Lego stores, and other online stores, like Amazon.

This set is quite affordable and could be purchased at about 149.99 dollars in Lego stores in the US and lego.com. This set could also be purchased in the UK for about 139.99 euros, but is slightly more expensive in other parts of Europe, due to limited stocks available. It could be purchased at about 279.99 euros In Lego stores and other retail shops around Europe.
And if you do not have access to Lego stores in your area, then you could log in to lego.com from your respective location, and place an order. Depending on your location, your order should be delivered to you within a week.
MAKE THIS SET LOOK EVEN MORE REALISTIC AND BEAUTIFUL WITH OUR GAME OF BRICKS LIGHT KIT
Well, with all the impressive details and special features already added to this set, one may feel that this set can't be any better. The fun truth is that it can! With our amazing light kit. Our light kits are designed to give each Lego set a unique look, making it stand out in its own way. And with the Lego heavy-duty tow truck, it has never been better.

Are you new to Lego light Kit? Well, let me assure you that using them will make your Lego experience a little more satisfying and refreshing. But you may be wondering, how do I go about installing these cool light kit features? Well, this can be achieved by following the step-by-step instructions listed in the manual, and the implementing of a few universal advice listed in this article.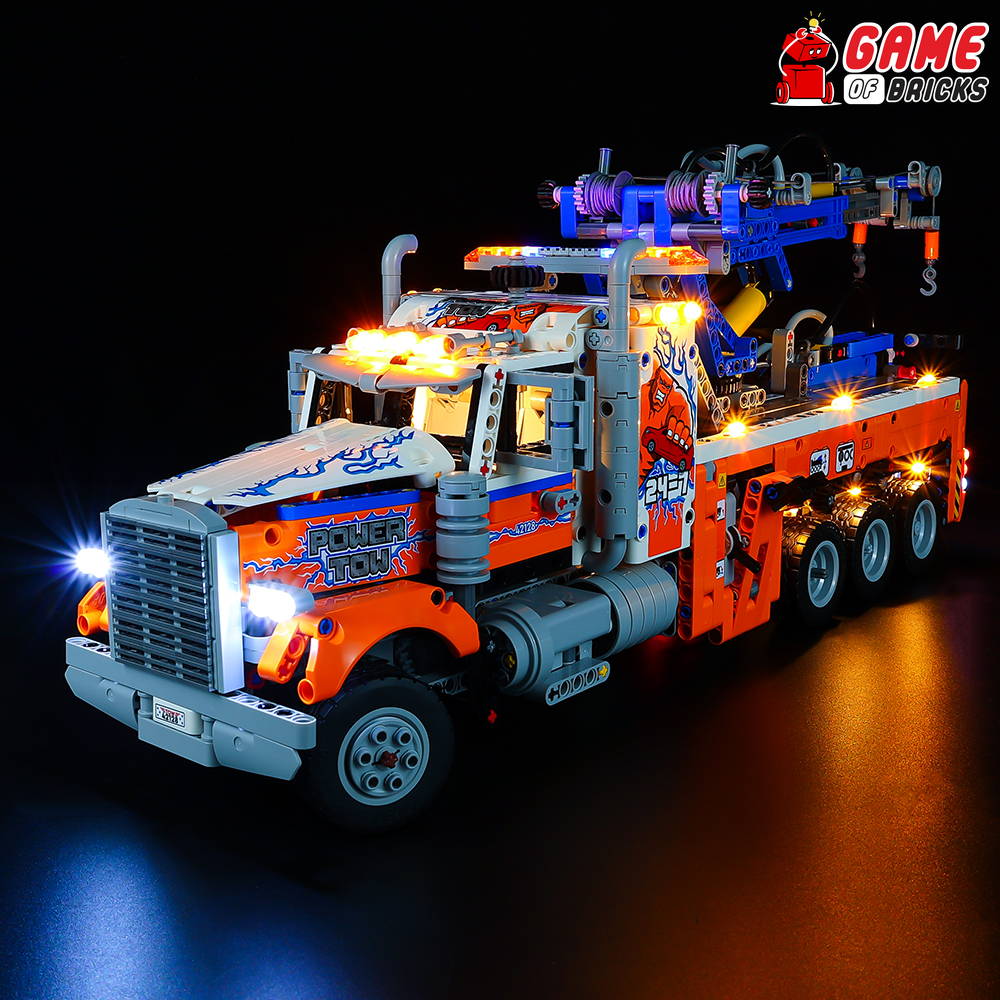 1. COMPLETE YOUR LEGO SET BEFORE MOVING TO THE LIGHT KIT
As a new light kit user, it is understandable for you to be a bit excited, wanting to move as quickly as possible into installing your light kit, that you may be tempted to skip a few steps. Like completing your Lego set first.

Some may even try to build and install at the same time. Well doing that will only lead to a terrible outcome. So it is important that you properly complete the building of your Lego set, before moving over to the light kit. This will help you know what style of approach best suits your set, and also what installation style to follow.
Once you are done building your set, it's time to move on to the next stage in the installation of your light kit.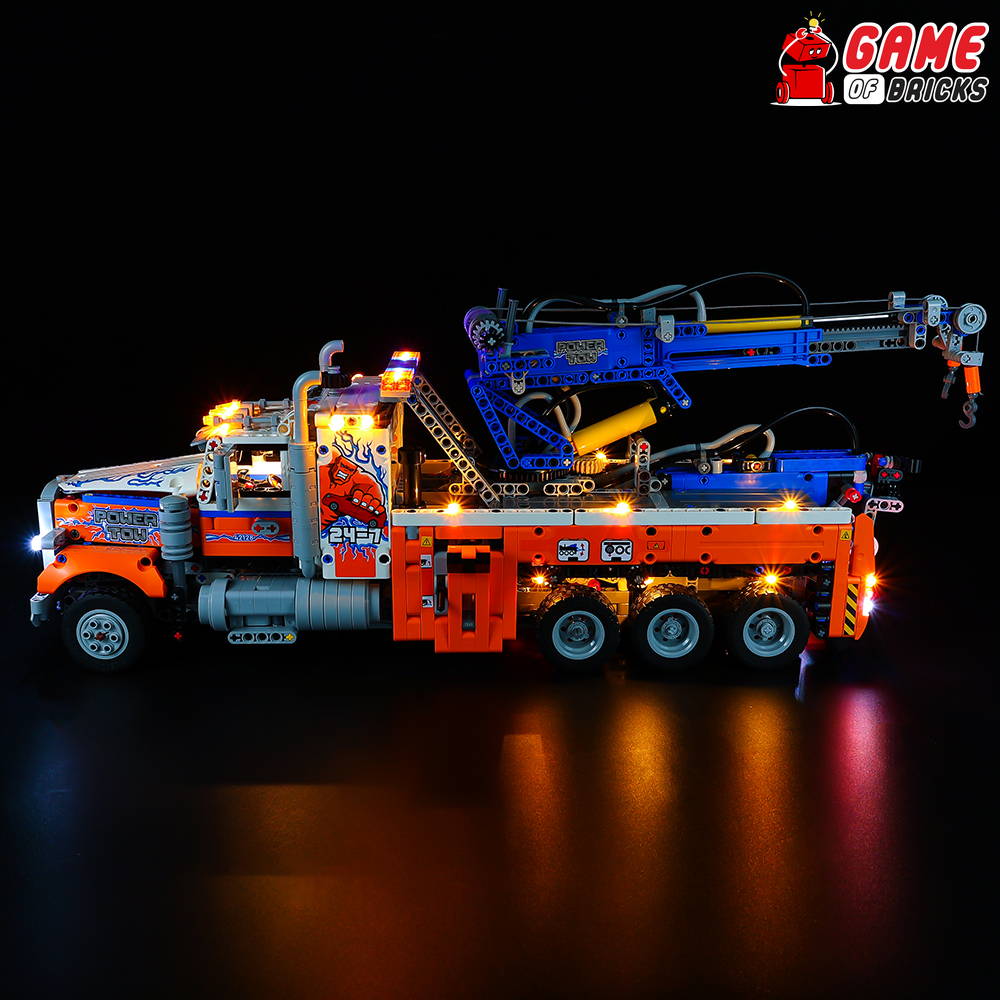 2. RUN PROPER CHECKS ON ALL LIGHT KITS AND ACCESSORIES
Now you are about to install your light kit, just after putting some final touches on your set. But, before you rush to install, first stop and run proper checks on your light kit and accessories, to ensure that everything is complete and in good shape.

You must run these checks, most especially if you had your light kits shipped to you. This is because it is common for light kit accessories to either get damaged, misplaced as a result of shipment. So, running early checks on them will help you notice any flaws on time, and take needed action to have them corrected or replaced.
If all checks come out okay, and all seems good, you can now move on to Installing your light kits and accessories.
3. INSTALL YOUR LIGHT KITS AND ACCESSORIES
Well, game of bricks gives a step-by-step manual to ensure that installing our light kit is a smooth process for both old and new light kit users. Make sure to follow the instructions listed in the manual and avoid cutting corners.

And remember our special light kits need to pass through the bricks and must be installed neatly. Make sure no wires are sticking out, and that you use a strong enough battery for power. This will ensure the longevity of the light kit. Once you are done installing, light up your path as you tow your next ride, with the Lego heavy-duty tow truck set.
---