All You Need to Know About LEGO Dubai
Dubai is one of the biggest names in UAE and when it comes to business, you know they're all out for it.

LEGO on the other hand is one of the biggest names when it comes to children's toys and recently, they have taken this amazing opportunity to Dubai.

Dubai is a city in UAE (United Arab Emirates) and it is popularly known to be one of the best places for ultramodern architecture, beautiful and scenic nightlife, and luxury shopping.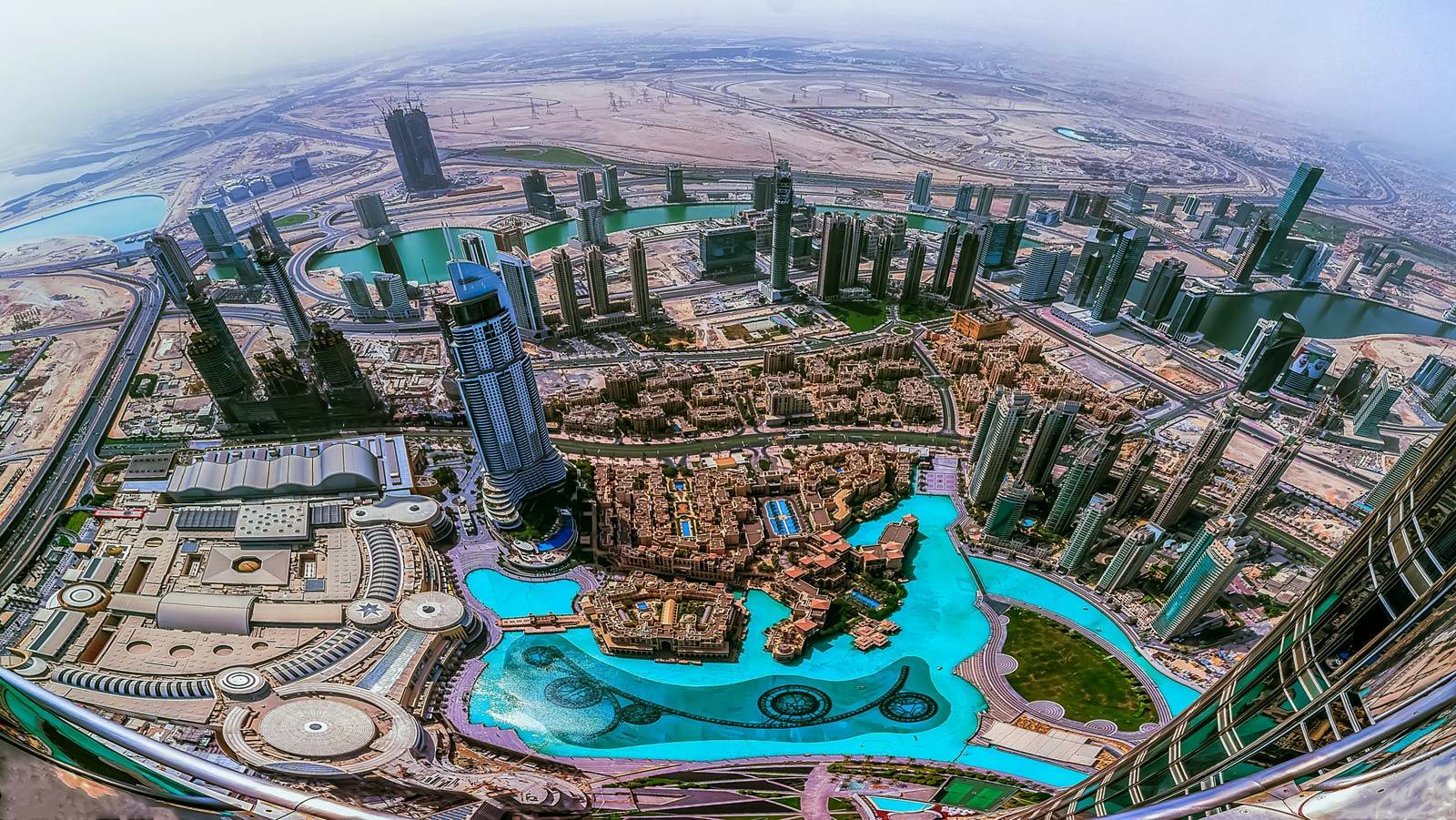 The Dubai retail world is gradually shifting as companies like Amazon, Noon, Mumzworld, and many other retail companies keep on developing the markets.

This makes it a common ground for the LEGO brand. LEGO is going to be taken worldwide and to every kid, and Dubai has taken a step in encouraging just that with the LEGO company setting camp there.

The LEGO group is one of the leading children play materials manufacturers. It is a Denmark family-owned company that was founded in 1932 by Ole Kirk Kristiansen and up till now still owned by the family.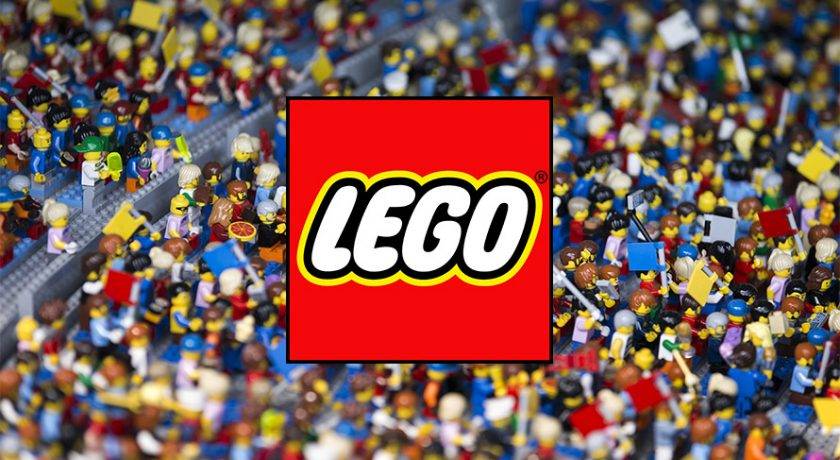 The company's headquarters is in Billund, Denmark, and has several main offices across several cities and countries including Singapore, China, London, USA, Shanghai, and Enfield.

The company has a long term commitment to help children all over the world get the best out of fun by helping them develop important skills as they play. 

Even though the company may already have main offices in every country in the world, the products are actually sold worldwide and can be gotten from the company's website www.LEGO.com

The LEGO brand takes pride in the following values:

Creativity: stating that they have this skill to always bring up new ideas that are surprising and valuable and they intend to pass this on to every kid that plays with LEGO.

Imagination: there's no doubt that the LEGO toys create a strong imaginative experience for everyone who loves it. This process begins from hearing about a new set to owing one and creating structures with it.


Fun: which is the main idea of the LEGO Group, is the thrill of having an adventure, solving each LEGO set like a puzzle whether with friends or alone.

Learning: this can be said to be the ultimate goal of the LEGO brand and it involves filling the curiosity gap with appropriate knowledge. LEGO helps kids to learn about maths, creation, and so much more.

Quality: as the years go by, anyone who has been a fan of the LEGO brand would know that year in year out. The company ensures that it releases a new set that beats the expectations of everyone who is waiting to see what comes next. Each set is made with extreme care and diligence and it's no wonder each new set reveals a higher level of development.

On the 14th of February 2019, the LEGO company opened a business unit headquarters in Dubai, which is meant to serve the Middle East and Africa. 

The LEGO group seems committed to taking the LEGO toys as we know them to every kid in the world and this is a really smart move in that direction.

According to Jeroen Beijer, the general manager of the LEGO in the Middle East and Africa, he stated that by 2028, it is estimated that 125 million children would be in the Middle East and North Africa, and we all know this means 125 million more children to enjoy the goodness that the rest of the LEGO loving world enjoys.


Jeroen Beijer also made it clear that the LEGO Group office in Dubai was in furtherance to globalizing the company in order to take LEGO to more and more children all over the world. 

There is no denying that LEGO has been there for kids in ways that we wouldn't have thought possible. Aside from being a toy that kids have fun with, LEGO is actually also a tool for learning.

There are so many special skills that children develop just by playing with LEGO toys, most of these skills include the skill of architecture, Inquisition, teamwork, commitment, sharp thinking, confidence, creativity, problem-solving, and so much more.

It is only reasonable to take this idea, that would definitely benefit children worldwide, to every corner of the world. Children need to learn while they play and LEGO ensures just that.

For over 60 years now, LEGO has been the general name when you think of fun learning and it is obvious that with the commitment of the LEGO Group, the company would be here for the kids even longer.

The LEGO group already has a LEGO-themed amusement park named LEGOland Dubai inside Dubai and it appears to be one of Dubai's most popular attractions for both the UAE citizens and tourists from other countries.

Urszula Bieganska who is the LEGO head of marketing, Middle East Africa states that "Dubai was a natural choice," because as it seems, the city was already built to take any amazing improvement to any sector and this matched the recent decisions of the LEGO brand.

The LEGO family-themed park is only a part of the really massive Dubai parks and resorts which has now become an enviable tourist center.

LEGOland Dubai is made up of two main parts, the LEGOland water park and the LEGOland themed park. 

The park is a really special place for you and your kids as it contains well over 40 fantastic rides, innovative play areas for kids, as well as family-friendly attractions.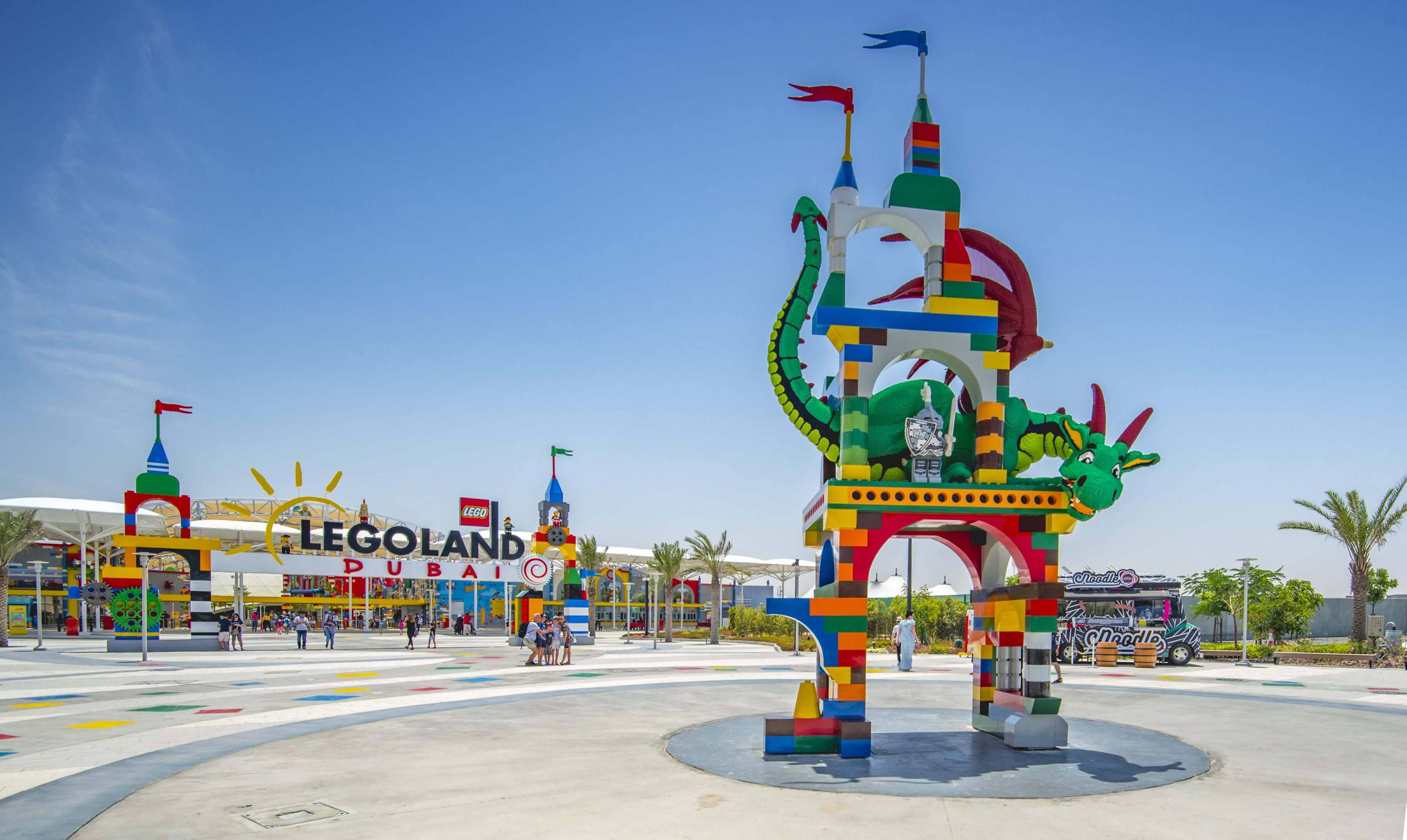 The park is made up mostly of giant LEGO structures which any kid who has had some quality time playing with LEGO would most definitely appreciate. It even has the structure of the giant LEGO version of the Burj Khalifa and the enchanting Dubai skyline which happens to be the pride of the city.

But the good news is, it doesn't matter if you and your child have seen or played with these toys before, anyone who visits the park, no matter the reason or background would definitely fall in love with it.

Some top rides in LEGOland Dubai include the following (both in the theme park and the water park):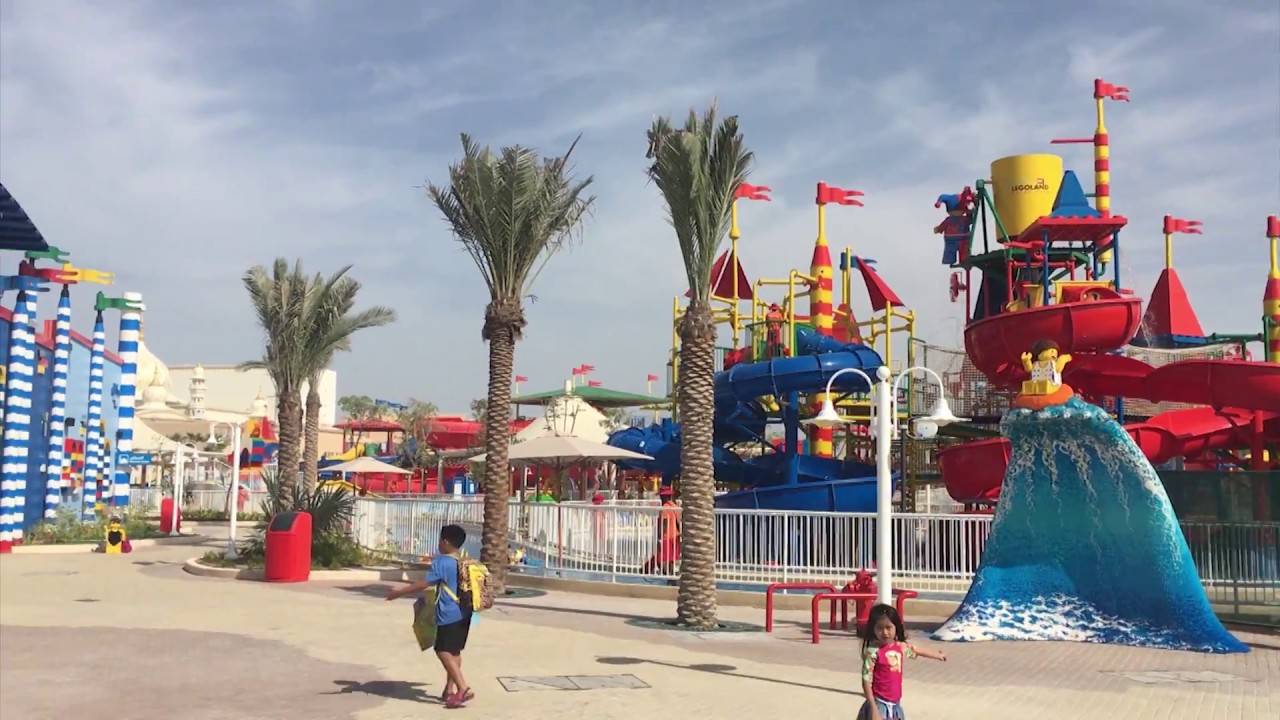 ● Merlin's flying machines 
● Joker soaker 
● Red rush 
● Build a LEGO raft 
● LEGO slide racers 
● Rescue academy 
● Lost kingdom adventure 
● LEGO Technic twister 
● Pharaoh's Revenge, and many more 

The theme park is also made up of amazing lands that every child or even adult would crave to visit. It is gorgeous for photographs as well. Some of them include the following:

● Kingdoms 
● Imagination 
● LEGO City 
● Factory 
● Miniland 
● Adventure 

Interesting facts about LEGOland Dubai
● The park hosts some of the most amazing rides in Dubai and has well over forty of those 
● LEGOLAND Dubai has a LEGO Factory where you can watch how every LEGO piece is made. All the sizes, all the shapes, and all the colors. 
● The structures in the park are massive and gigantic. They are beautiful anyway, and over sixty million LEGO bricks were used in making all of them. 
● LEGOland Dubai is the first, and at the moment, the only LEGO park in the city, as well as in the Middle East and Africa. 
● The park is generously large and houses about fifteen thousand structures made with the sixty million LEGO bricks. 
● The LEGOland Dubai park is made up of two parts, the theme park, and the water park 
● Each of the parks has different rides for you and your kids to be thrilled by. 

Hotels close to LEGOland Dubai
If you're planning a visit to LEGOland Dubai, you might want to know some of the hotel options open to you before you embark on the journey. That would help you get the best out of the park and whenever you want.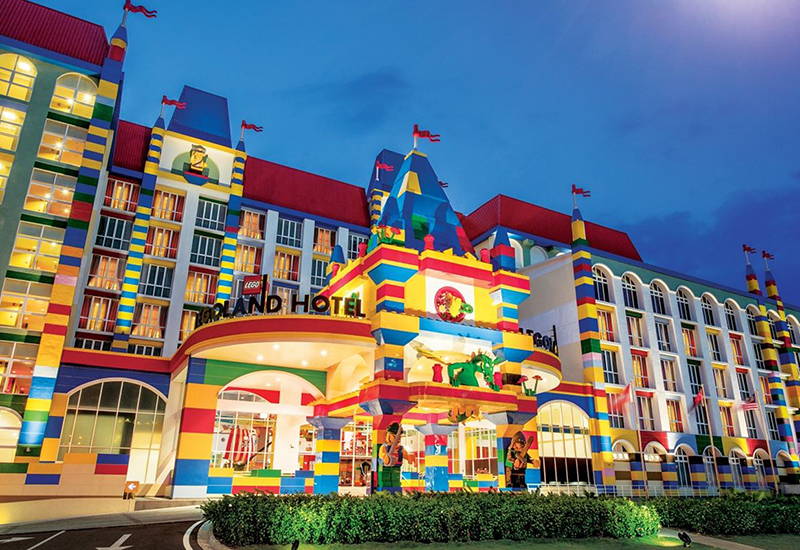 ● Palazzo Versace Dubai: this hotel is only 49.7 kilometers away from LEGOland 
● JA Beach hotel: 7.8km away 
● Royal continental hotel: 49.7km away 
● JA lake view hotel: 7.1km from LEGOland Dubai 
● Lapita, Dubai Parks, and Resorts, Autograph Collection: 0.6 kilometers away from the park  
● Rove at the park: 0.9 km from LEGOland Dubai 
● JA palm tree court: 7.7km from the park 
The LEGO group has obviously done a really massive job in Dubai by taking the company there and building that awesomely beautiful family-themed park that definitely thrills everyone who visits.

It is obvious that aside from being a child's favorite toy at the moment, LEGO also goes out to thrill parents alike.

The company in Dubai has a target market focused on, but not limited to kids, and with the speculation that in around eight years from now the region would be expecting a total of around 125 million children, it can be said that LEGO is going to be a complete success in Dubai even as they been in other cities and countries.

---