Top 15 LEGO Bricks Sculptures Worth Seeing
By

Nikita P.
/
June 30, 2020
LEGO is amazing and educational. Kids lovethese bricks so much that they keep playing with then often. Kids of all agesbarely ever pass up the opportunity to build with LEGO bricks.
There are no ending possibilities when itcomes to LEGO construction. In this piece, we'll tell you about some of themost incredible sculptures ever built using LEGO bricks.
Sounds insane right? We knew you'd want tosee them, so, strap in for the ride. Check out the most amazing LEGO structuresbelow
Now this tower is more than impressive andis a great LEGO construction. This happens to be the tallest LEGO tower in theworld, boasting a height of almost 36 meters.
The reason for creating this tower was tohonor an 8-year old cancer patient. This kid also happened to be an avid fan ofLEGO brick construction.
Want to see this tower? Then make your wayto Tel Aviv, Israel. It will also interest you to know that it is created with500,000 LEGO bricks. What a unique tower this is!
This sculpture right here is another amazingone. It is not just very large but it also has a weight of about 1057 kg. Itlooks so real it's hard to notice that it is a LEGO construction work.
In the year 2011, the LEGOland choose toplay a prank on their manager. This prank had to do with substituting his realVolvo XC60 for something else. The substitute would be this LEGO Volvo carsculpture.
Unbeknownst to him and full of excitement,he returned to his beloved vehicle only to find out that it had been replacedby a very exclusive sculpture.
Luckily, he was so impressed by this and heloved the sculpture. This Volvo sculpture is situated right now in California,U.S. And we will not forget to mention that it is made with 200,000 pieces ofLEGO bricks.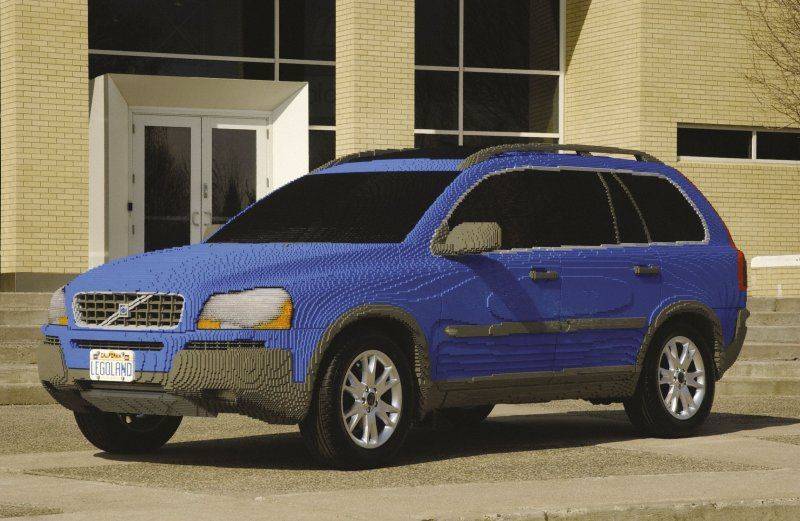 Artist Create Pieces Of Art Using LEGO Bricks
A lover of LEGO named Eric Harshbargercreates an incredible sculpture using the LEGO bricks. He created famous workof art using the LEGO bricks.
The most incredible sculpture he createswas the Mona Lisa. Eric Harshbarger created this unique sculpture using the sixbasic colors of LEGO.
The sculpture is located at Alabama in theU.S and it consumed about 30,000 pieces of LEGO bricks. You can ask him tobuild one for you If necessary.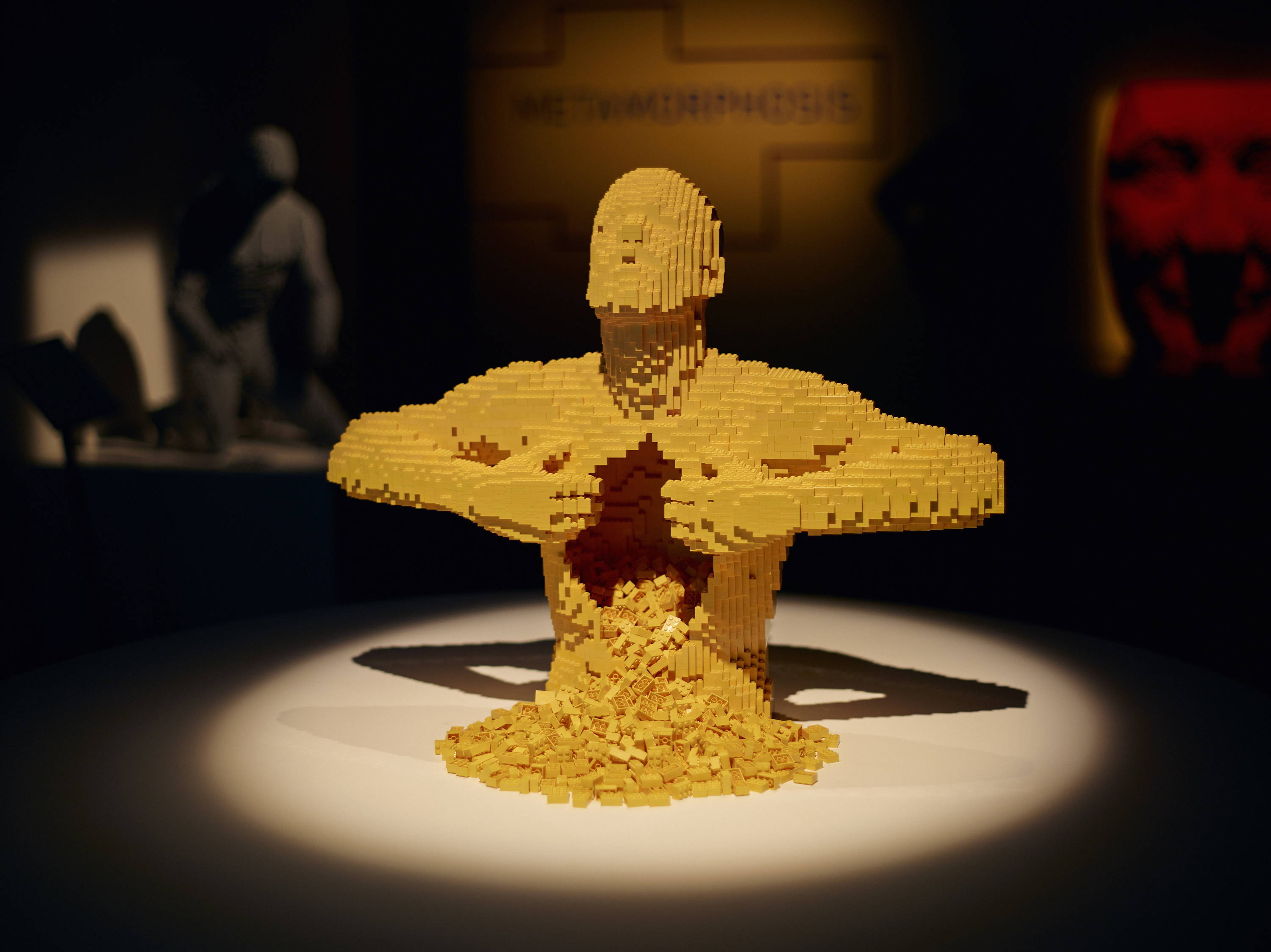 LEGO Tower Bridge Sculpture
Bright bricks are very creative. In the year2016, Landrover told bright bricks to create the largest sculpture using LEGO.
Although it was a little difficult andtempting, he accepted the proposal. He accepted to build a replica model of thetown bridge. The replica would be very strong so as to be able to carry aLandrover.
Their aim was to be able to drive alandrover over the said structure after it is completed. Over a year, brightbricks worked so hard to complete this structure.
This took about 6million pieces of LEGObricks. Owing to their endless effort, they were awarded the Guineas worldrecord for largest LEGO sculptures which is located at Paddington Hall, UK.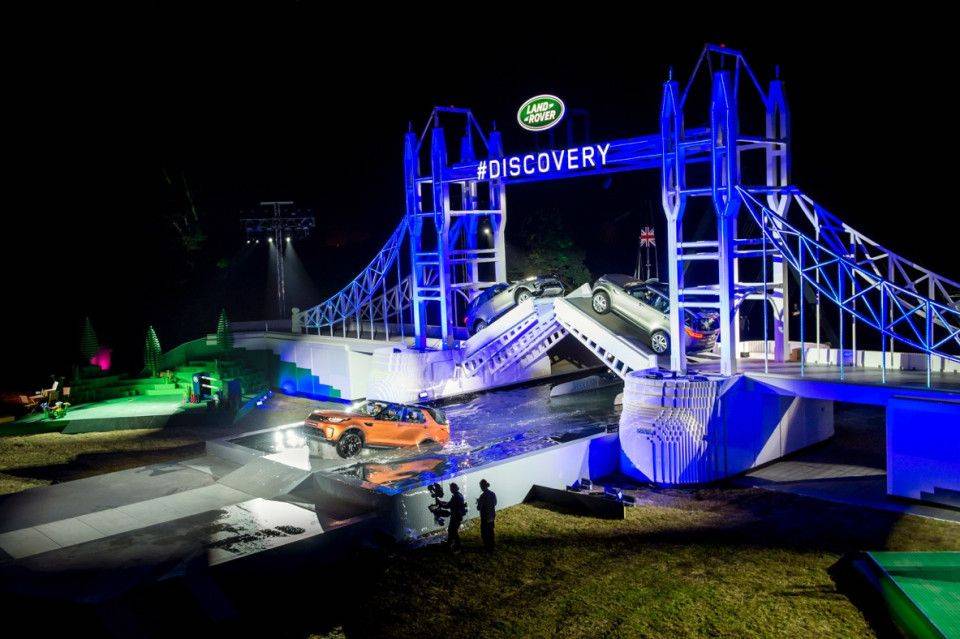 Over 5000 students in Japan participated inthis sculpture, in order to make it stand. This is the 50th yearthat the Japan map sculpture is present.
It is not actually a replica but it can beclassified as a concept model. This sculpture is very beautiful. It is locatedin Japan and was created using 1.8million pieces of LEGO bricks. What a wonderfulwork that is.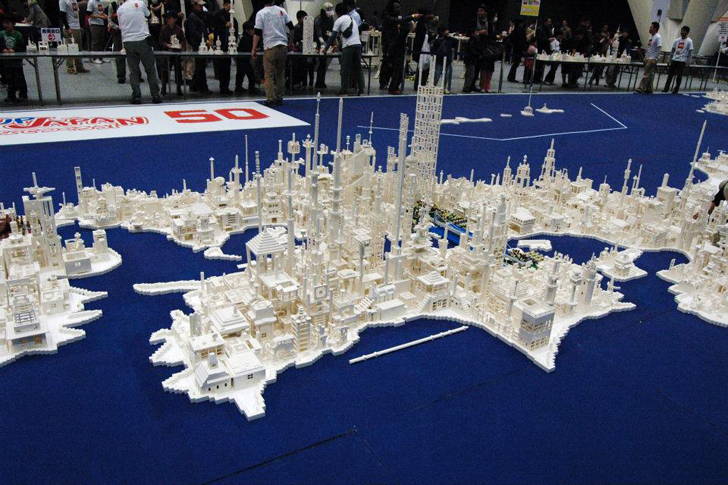 Spooky House LEGO Sculpture
It is amazing when you see a spooky housemade out of LEGO bricks. Have you ever wondered how extremely amazing it wouldbe when you see the sculpture?
Mike Doyle is an incredible LEGO sculptor,who created and constructed incredible structures. He constructed the spookyLEGO house located at N/A.
He used 130,000 pieces of LEGO bricks incarrying out this construction. It took him 450 hours to build this three-storyVictorian with a tree. Mike Doyle worked tirelessly in making this constructiona success. It became a representation.
Mike Doyle constructed different modelswhich are kept in his abandoned houses, but this spooky house sculpture is veryamazing and you would love to see it.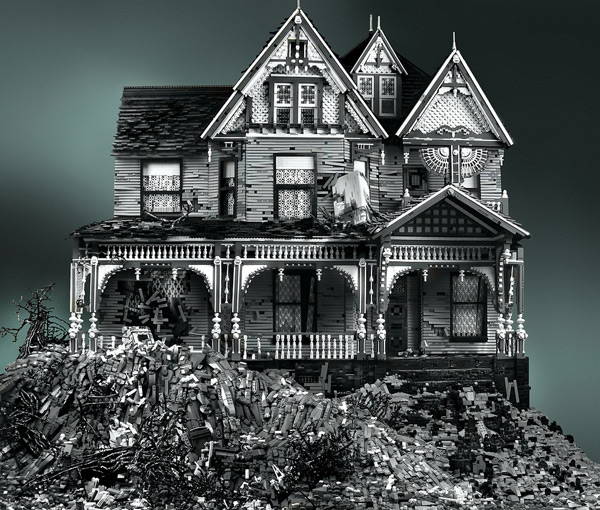 The student of Cowley st. Laurence CEOprimary school, designed the LEGO wall clad. They took part in this becausethey wanted their student to participate in design.
Both parents, guardians, and even childrentook part in this construction. This was really awesome after the constructionwas over.
This LEGO wall clad sculpture is located atCowley St Laurence Church of England. These citizens constructed this LEGO wallclad sculpture with 1,263,801 pieces of LEGO bricks.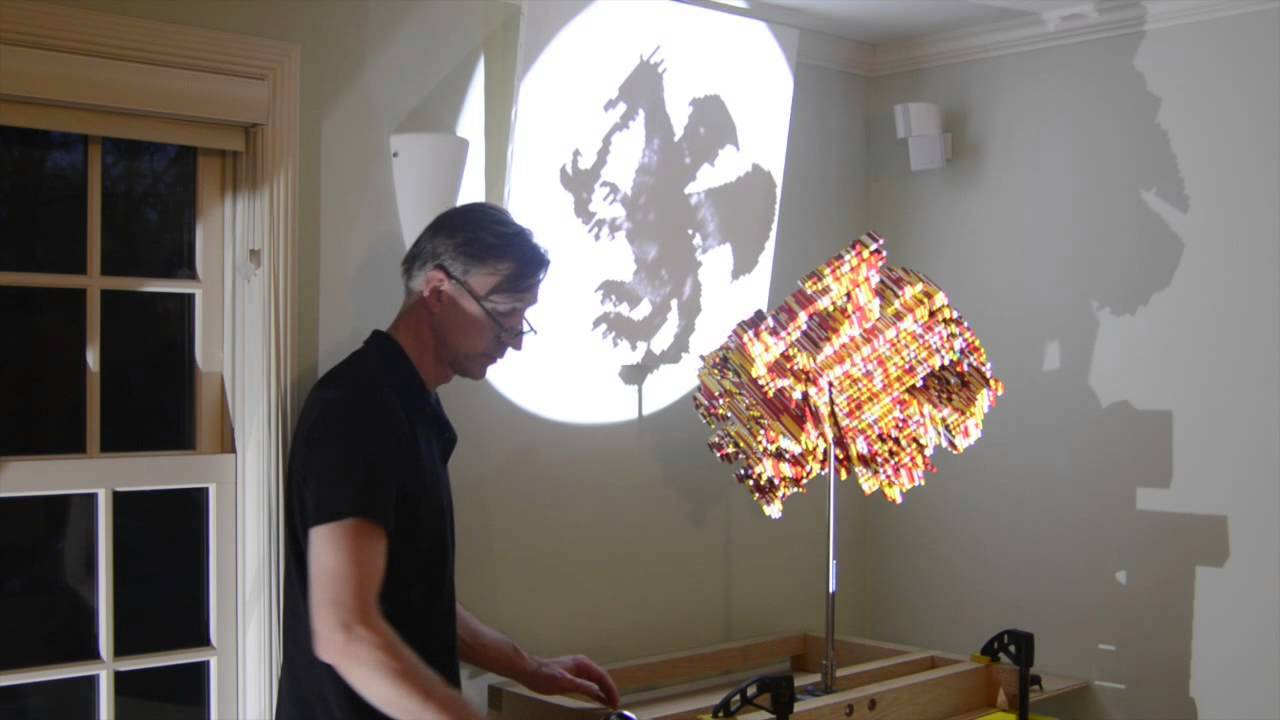 This particular sculpture is awe-inspiringand has brought goodness to the world. This sculpture was built in order toraise funds for the Ronald McDonalds foundation in the year 2009 for around$3,700.
This is a kind of clinic center wherechildren are being hospitalized. This creation has been of great worth topeople. It is located in the Netherlands and it was built with 30,000 pieces ofLEGO bricks.
It took these men 160 hours to completethis construction. Having a charity supply house that raises funds for citizensis a very unique one. It gives people hope.
That is why this LEGO Mario sculpture isbeing loved by all the citizens in the Netherlands. The benefit fully fromthis. This sculpture is one of the best.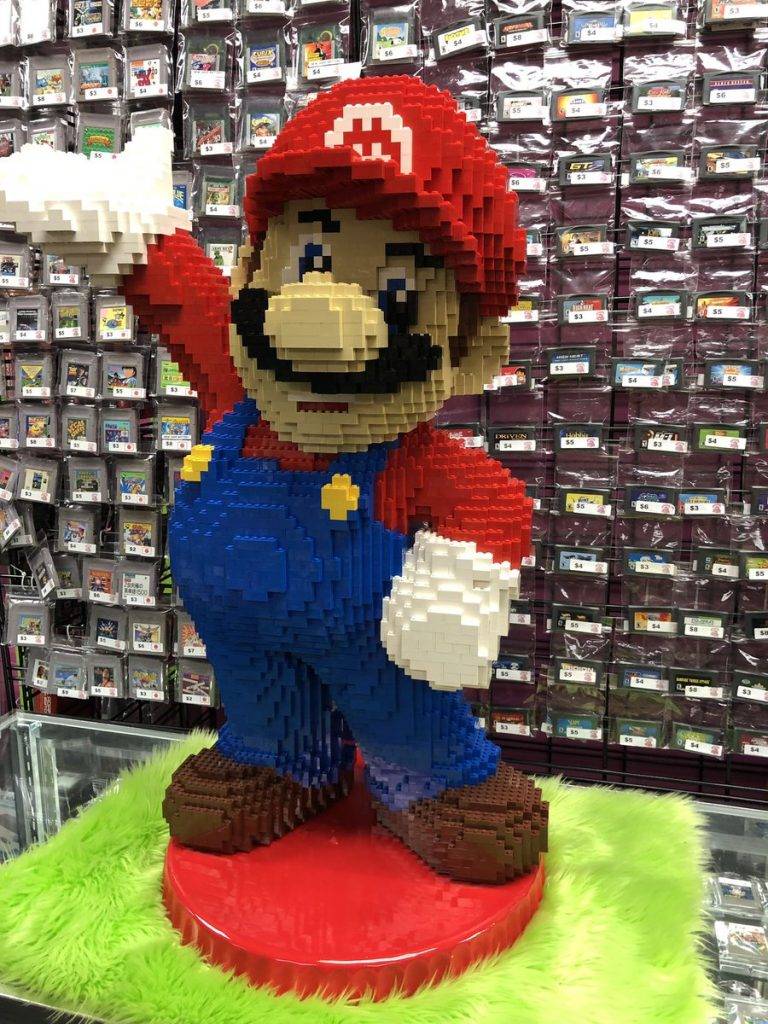 Giant LEGO Robot Sculpture
This sculpture is also awe-inspiring. It is called the Hero bot Nine Thousand. This sculpture is one of the best structures of all time. It is 11.6meters and weighs up to 6tons. LEGO builders are really amazing in their construction.
This particular build is located at Minnesota Mall of America and consumed about 2.8million pieces of LEGO bricks. LEGO is really awesome.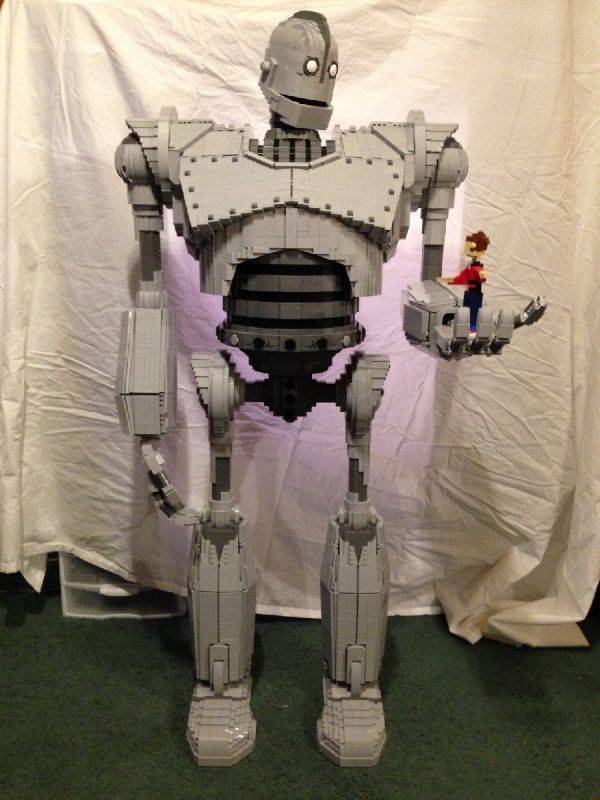 Life-Size LEGO House Sculpture
This sculpture would really be appreciatedby LEGO lovers. This awesome house took 1,000 volunteers to construct a 6metertall house. James May was an effective LEGO builder along with 1,000constructors.
This sculpture wasn't sold owing to theabsence of a buyer, so the sculpture was demolished and the LEGO bricks weregiven as a charity to LEGO lovers. It took them about 3.3million pieces ofbricks. That was a lot, they really worked hard.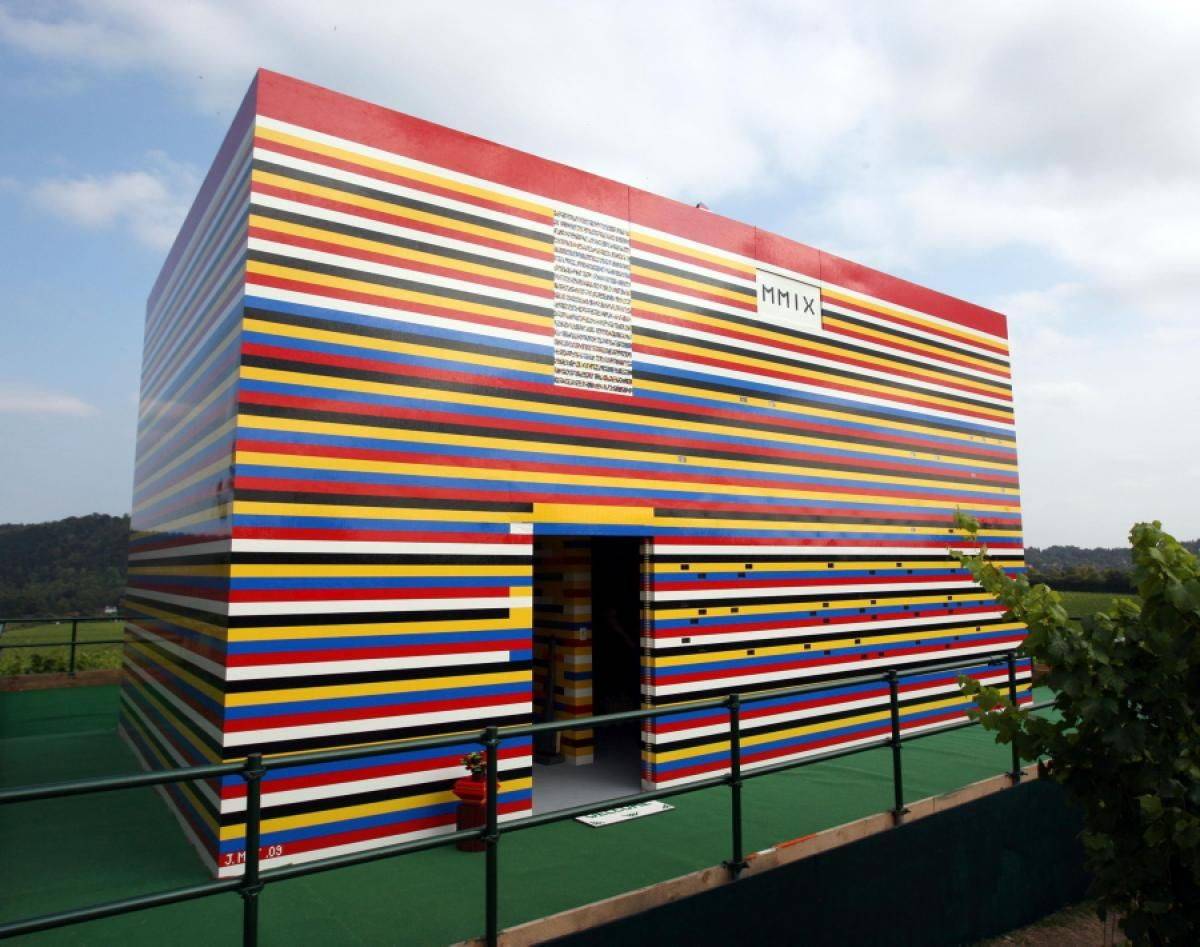 Giant LEGO Pharaoh Sculpture
This sculpture was constructed in the Czech Republic and was established in 5months. It took 200,000 pieces of LEGO bricks. After this construction in Czech, they journeyed back to the UK with it.
They constructed giant was transported back to the UK, which took them 5months to get back at about 2245km. This unique LEGO sculpture is currently in LEGOland Windsor, Windsor UK.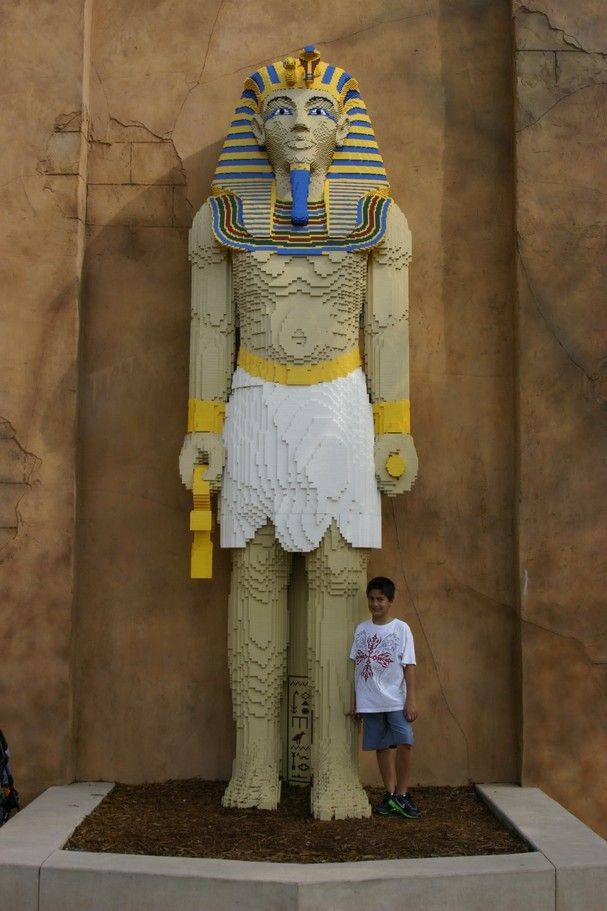 LEGO Uss Intrepid Sculpture
This was constructed by an artist named David Dement who effortlessly work hard in creating this large scale intrepid. It is close to the famous aircraft carrier that has been achieved using LEGO bricks.
This LEGO sculpture is very large and impressive. Everyone would love it. David Dement spends 600 hours in constructing the sculpture.
It consumed about 250,000 pieces of LEGO bricks. This sculpture is located at Portsmouth, UK. David Dement also built an elevator in this sculpture.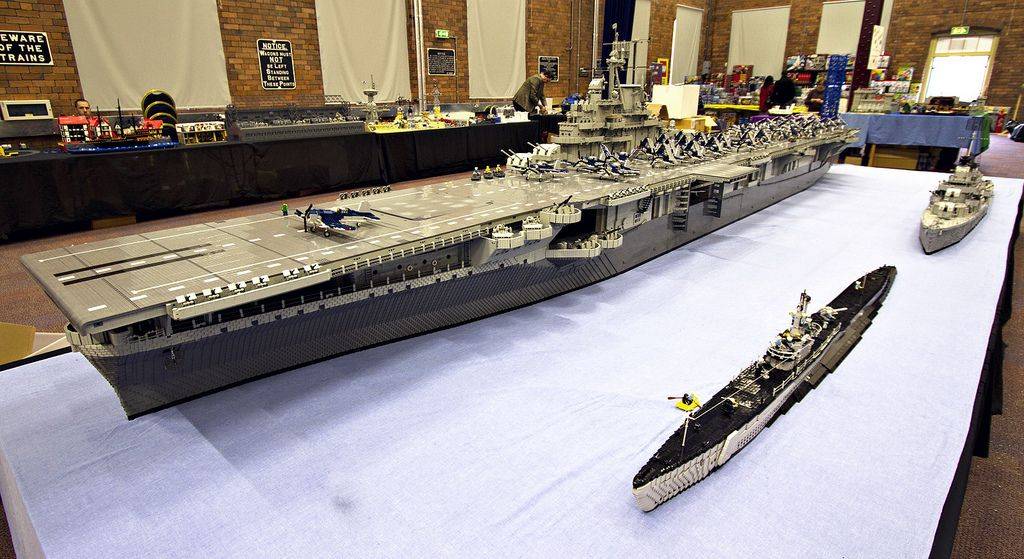 X-wing model LEGO sculpture
This sculpture was made over 10 meters. It was made to look like a real one. The engines light up and even roar.
People around viewed it and was amazed because it actually looked like a real one. This construction weighed up to 20856kg, 3.35 meter tall, it is also 13.1 meters long. This is quite amazing.
This sculpture took 4 months to be completed which is about 17,366 hours of construction. It consumed 5.3 million pieces of LEGO bricks. This sculpture is located at Portsmouth, UK.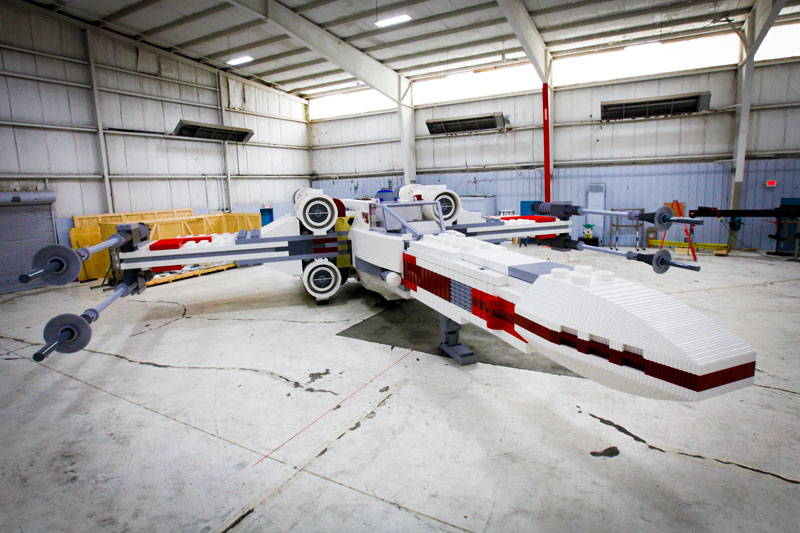 Shadow Art LEGO Sculpture
This was constructed from plastic detailed shadow art. It is unique and possesses high quality. Sometimes there can be 3 or more images constructed from the detailed shadow art.
It is constructed by an artist named John V. Muntear, the sculpture is currently in Chicago. It took 41,000 pieces of bricks to complete this construction.
This sculpture is a very exclusive one. John V. Muntear actually took his time to complete this construction. The shadow art was a bit difficult to capture but he did his utmost to complete this incredible build.

Here's where we call it a wrap on our compilation of the incredible LEGO sculptures you need to see.

But that's not all. We have a bonus for you!
There is also another cool sculpture constructed out of LEGO bricks. The ones listed above are the top best. Another like it is the creation of Sawaya, a LEGO sculptor.
He lives in New York City. He is an awesome artist and he basically creates human sculptures out of LEGO bricks. For example, the Robot of new Orleans.
He constructed this sculpture which took him several weeks to be completed and consumed at about 120,000 pieces of LEGO bricks. LEGO is amazing, incredible, unique, and awe-inspiring.
Who would not love to play with such an amazing brick that would bring colorfully meanings? That is why kids and grownups always play with LEGO, build with, and create with it using their own imagination.
You can do well to construct with LEGO and make greater builds in years to come.