Recreate an amazing winter scene with the LEGO Santa Snowglobe 40223 Set.
The Snowglobe or Waterglobe is a transparent sphere usually made of glass with a metal bottom. This item usually holds something inside, a building, or a sculpture of someone or something. The fun fact about the Snowglobe is that it is designed to snow if it is shaken very hard. This fit is made possible thanks to the water enclosed in the Globe and causes the snow effect whenever it is shaken. The Snowglobe was a clever invention and became very popular in the homes of families and even offices in The early 1990s. If you lived in the 90s, you probably own or have been to buildings where this beautiful artifact has been used to beautify the place. Have you ever considered owning one or more of these beautiful artifacts? If yes, you could see the Snow or Waterglobe with different themes and designs in an artifact Store. While purchasing one is a good idea, could you build your Snowglobe set from scratch? If you are a fan of building and feel exactly this way, then you would love the new set released by the Lego group. 

The is a Christmas-themed set called the Lego Santa Snowglobe set number 40223. The set comes with bright colors and many awesome Minifigures, which could all comfortably fit into the Globe part of the set. The set is really fun and easy to build. This set is so easy to build that both kids and adults can participate in building this Lego set. If you are a fan of bright and colorful Christmas-themed sets that are easy to build, you would love working with Lego sets. This post will consider everything you need to know about this Lego set, starting from it, what you would experience while building it, and how amazing our Lego Led lights would look if installed. If this might interest you, stick around until the end of this post to get all the answers you need.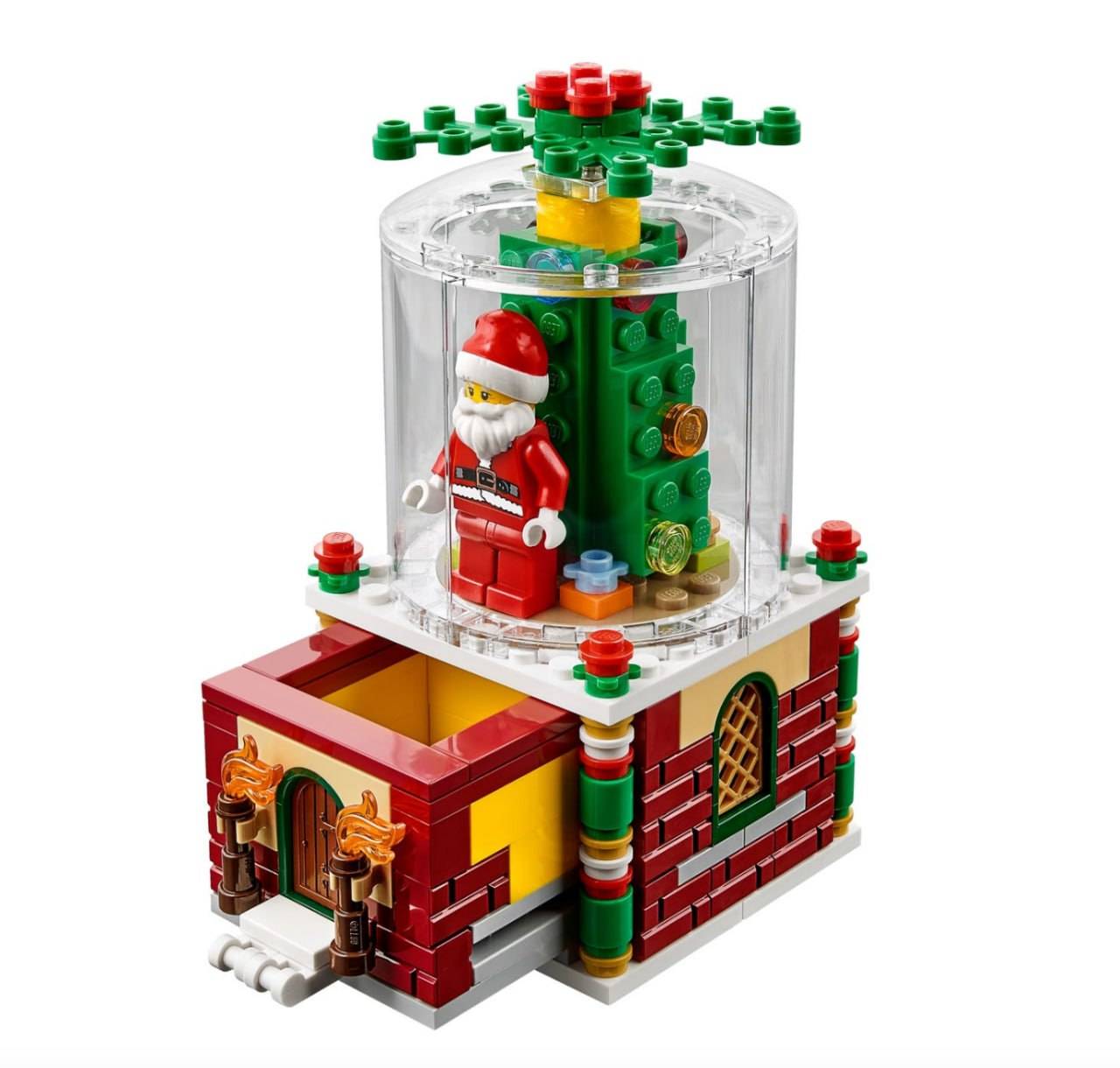 AN AMAZING BUILDING EXPERIENCE FOR THE LEGO SANTAS SNOWGLOBE 40223 SET.
The Lego Santas Snowglobe set comes with over 200 brick pieces used to bring the set to life. And to help inspire building the building of this set, the Lego team took enough time to arrange this set in a neat and organized manner. This helps you know where each brick goes and what bricks are used to build which part of the set. Though building this Lego set is easy, it would require great care and concentration. It would be best if you took time out of your busy schedule to build this Lego set. If you do, you will get the most out of your building experience. You will also have so much fun and excitement from the project. The project can be divided into three stages. The first stage would be the building of the base of the set. After that, you would need to build the first house or a mini cupboard to hide some of the sets of Minifigures.
Then the next stage would be a building of the glass covering for the Santa Snowglobe, followed by the building of the Christmas tree, and then the Minifigures. Once you are done, you will need to fit your Santa Minifigure inside the glass part of the Snowglobe with the Christmas tree you would build. Separately behind it. Once done, you will need to include some snow into the glass part, which is formed using Lego elements. All the work needed may bring challenges for new Lego builders. But no worries because the set comes with a fine building instruction manual which would be very helpful if it is your first time building the set or working with Lego sets. Now let's look at some cool features that make up this Lego set.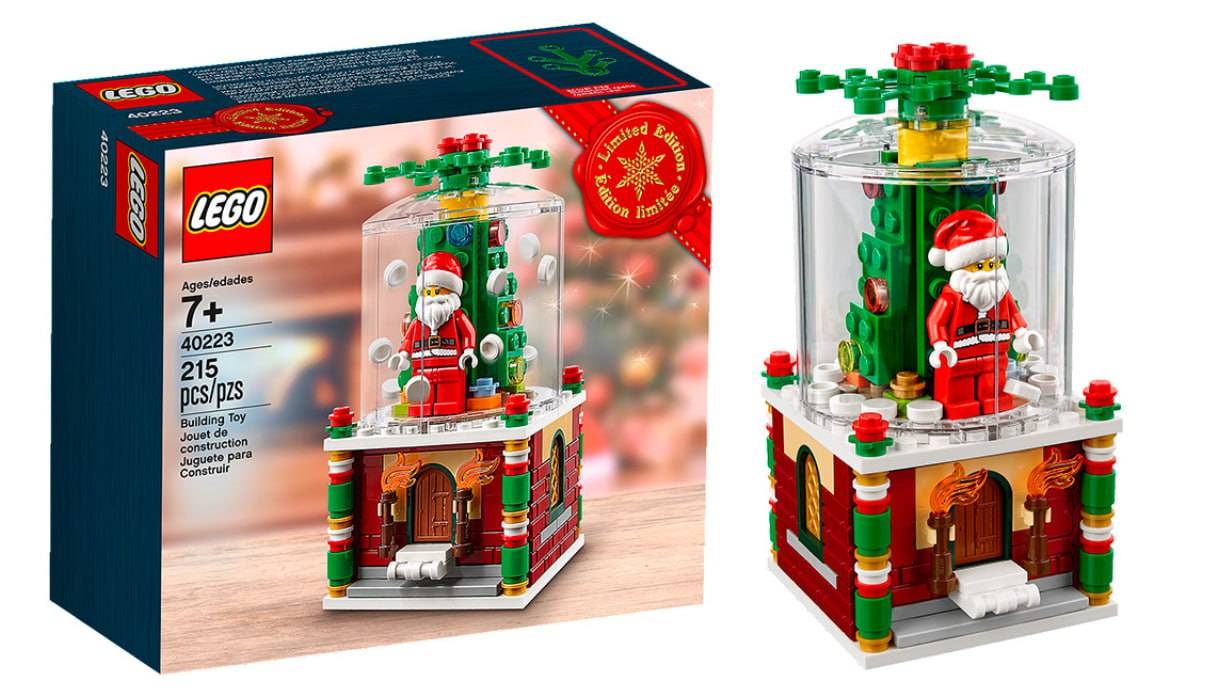 AN AMAZING FEATURE FOR THE LEGO SANTAS SNOWGLOBE 40223 SET.
A CHRISTMAS-THEMED SET.

The Lego Santas Snowglobe is a Christmas-themed set. This means it comes in the popular red color. The set also has a cabin or wood-like color for the mini cupboard. This set is beautifully colored and can go anywhere in your house as decoration. Because it is Christmas-themed, it would be best if you put it up during the holiday season to beef up the decoration of your home. Aside from being beautiful and well-designed, your kids could also shake the set while they imagine the snow dropping.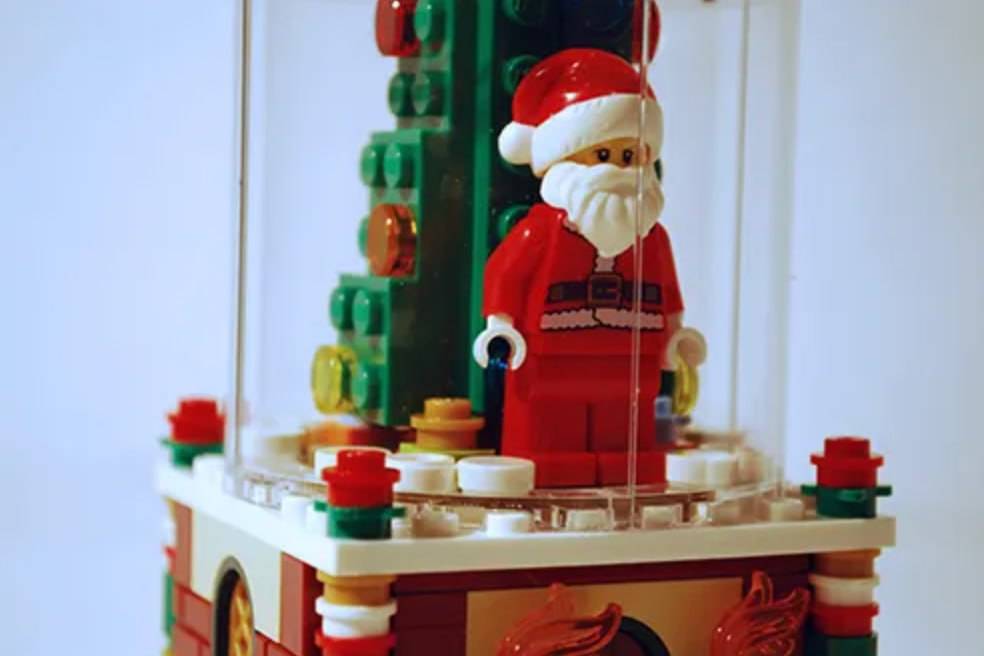 A DURABLE SET.
The Lego Santas Snowglobe is a set that is very durable and easy to work with. The hard brick parts have all been designed to be compatible and easy to use. The sets are also durable and could last forever if you are good at keeping stuff. The fact that the set is so durable is good because it would be in perfect condition long after the set has been retired and could be sold for a higher price to those wishing to own one of these sets.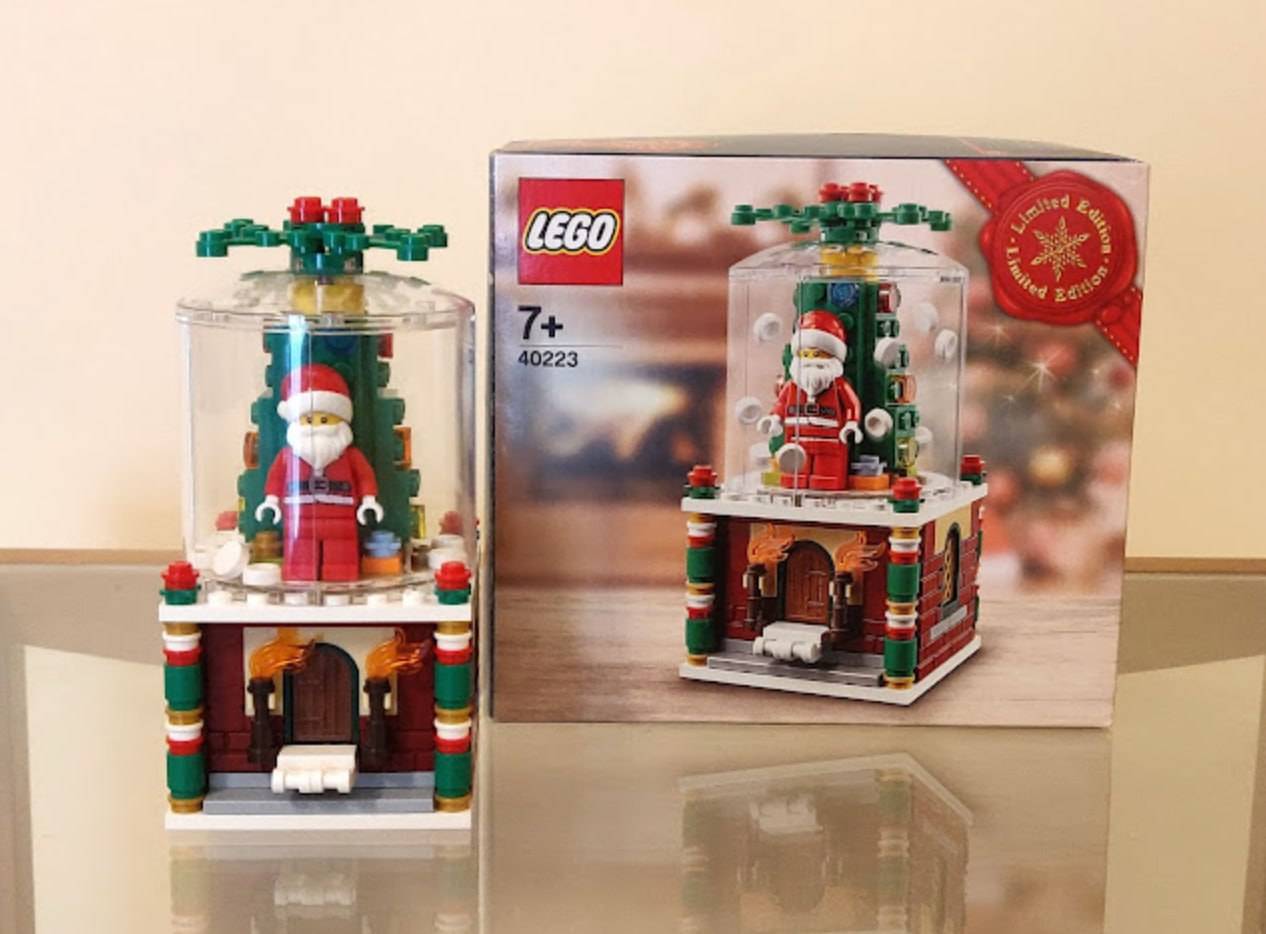 A SANTA MINIFIGURE.
The Lego Santas Snowglobe set comes with a Santas Minifigure that goes inside the Globe. The Minifigure looks quite grumpy even with the bared put over its face. The Minifigure is dressed in red and white sweater-like clothing and a red and white head warmer. The Lego set also comes with two sets of bared, which you could substitute one for the other, or you could keep in case you misplace the main bared.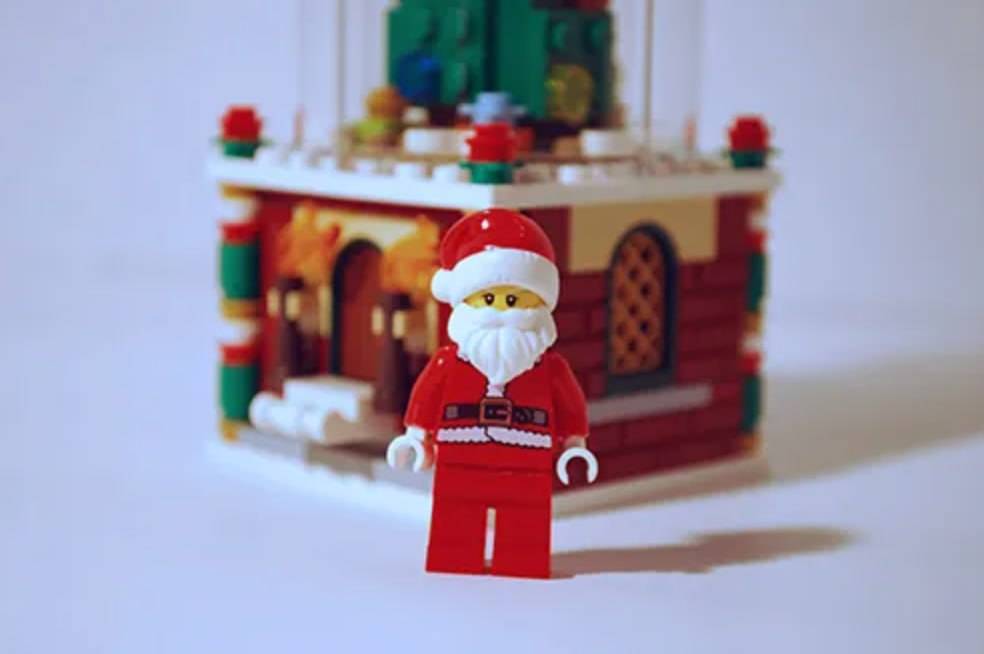 SET SIZE.
The Lego Santas Snowglobe set comes with a total of 215 pieces. These pieces include the ones used for the Santa Minifigure. However, the set bricks are small but not conspicuous. The set measures about 4 inches high, 2 inches wide, and 2 inches deep. This measurement makes the set portable enough to be transported or displayed where ever you want.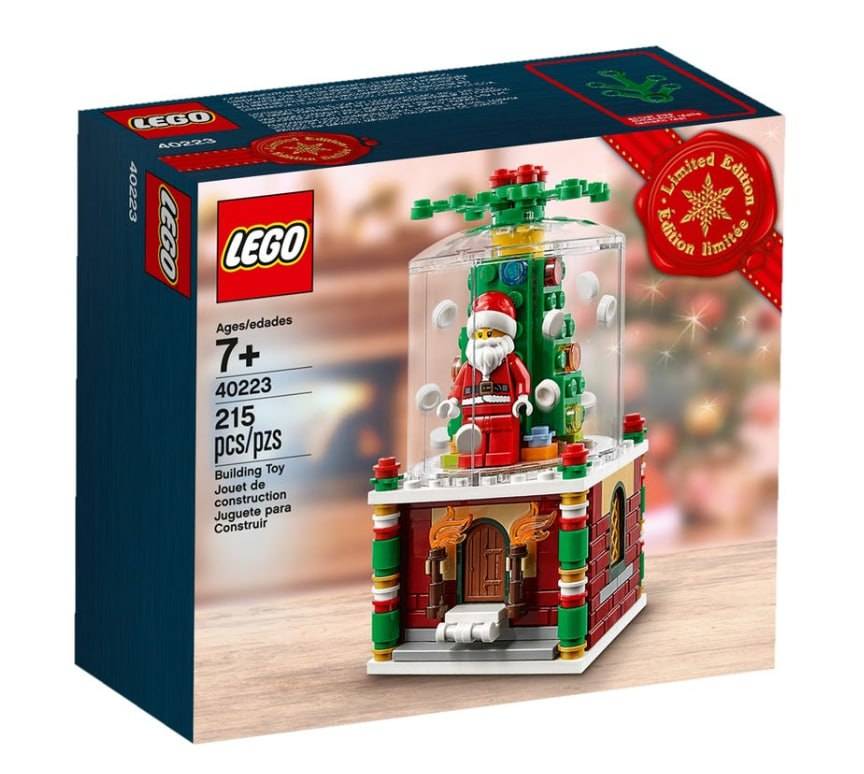 A TIMELESS SET.
The Lego Santas Snowglobe is also a timeless set. This means that as long as there is a holiday season, you can always revisit and build this Lego set. And this also means that the set's value is bound to increase long after it has retired. Another feature that would add to the timeless value of this Lego set is installing our Lego Minifigure to your set. But how do our Lego lights work? Let's find out.


MAKE YOUR LEGO SANTAS SNOWGLOBE LOOK EVEN MORE BREATHTAKING WITH OUR SPECIAL LED LIGHTS.
The Lego Santas Snowglobe is a really small Lego set. Getting our light kits installed on them would be easy. The only thing to keep in you have to do is decide what type of light kit you want. We have both a basic and a standard light kit. If you are not so experienced, we recommend you use the basic Light kit if you are a beginner. Even using our basic light kits could be complicated for a new light kit user. On that note, we have a few suggestions that guarantee your success in your installation process.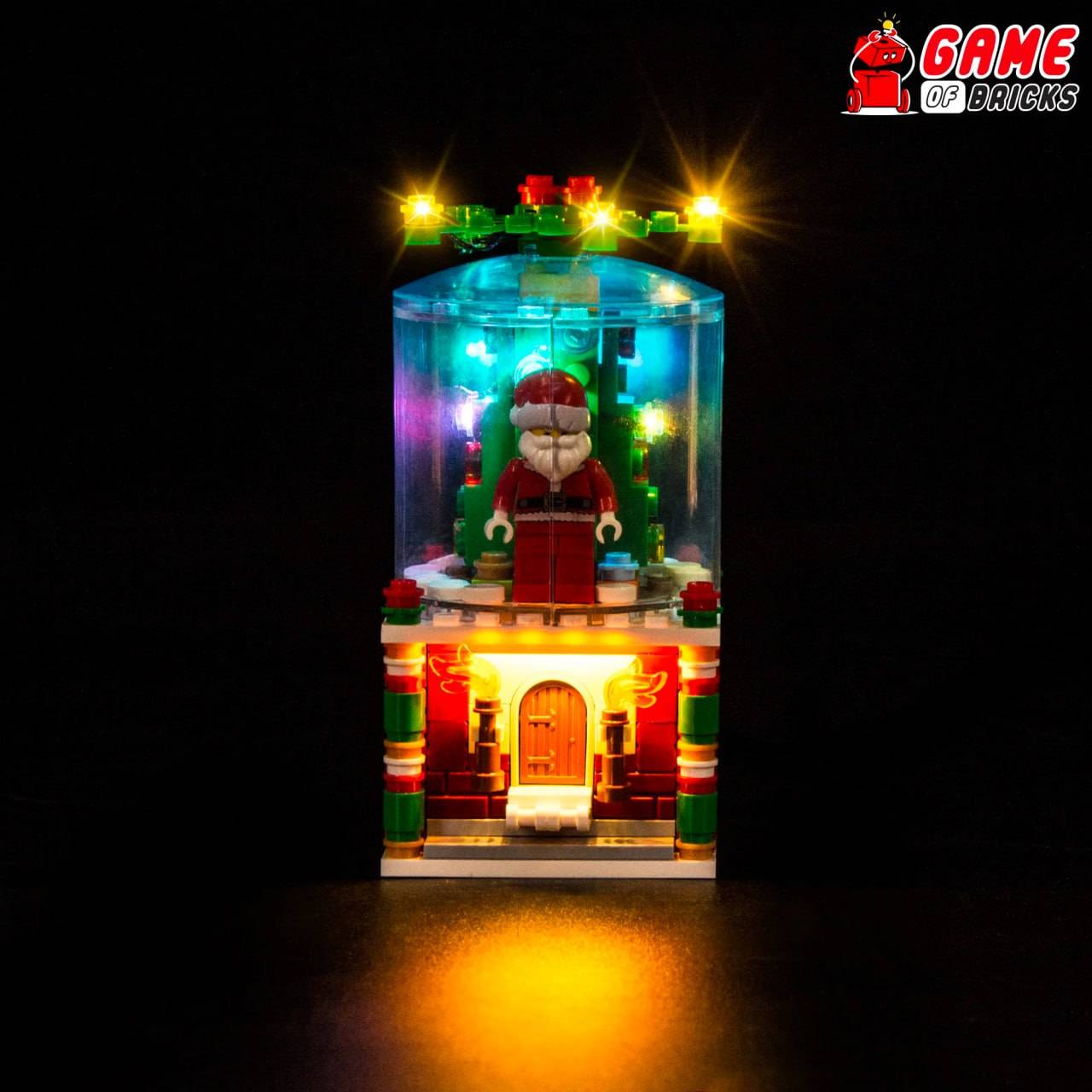 INSPECTION.
As soon as your Lego lights arrive, it would be safe for you to take a few minutes to inspect them. This ensures that all shipped lights and accessories look and are in perfect condition. It is not unusual for light kits to sustain damages during shipping. This is because our lights are very fragile. So To ensure you get premium quality Lego lights, make sure you inspect your package. If you notice any damages during the inspection, request a replacement using your 30days warranty card.
Inspection should include checking the batteries, wires, and power capacity. You would also need to look out for signs of short-circuiting. If, after your inspection, everything looks good, you can move on to the next stage.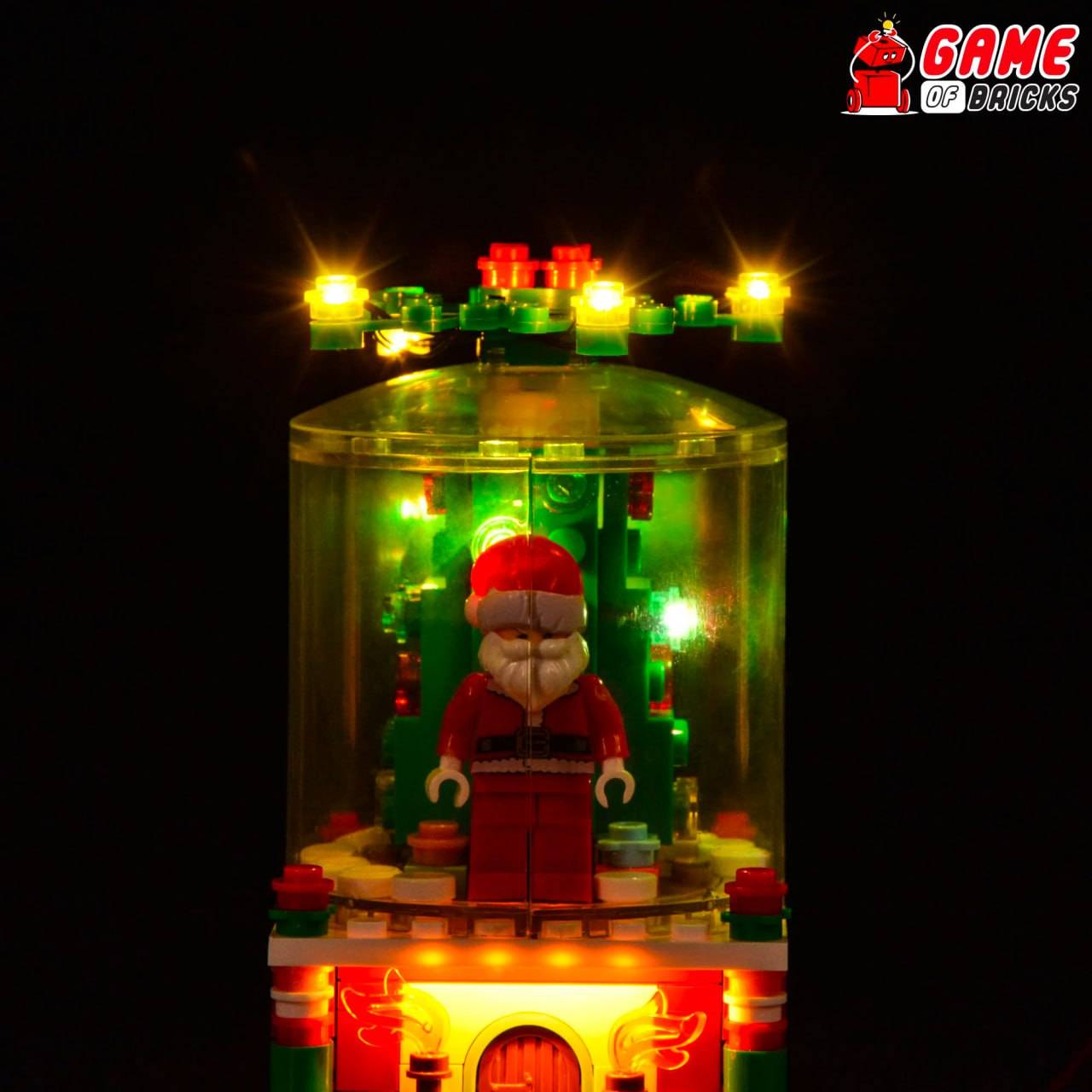 INSTALL.
You can only begin this process after completely building your Santa Snowglobe set. To do this successfully, each light kit has a special blueprint manual to help you through the process. There are also many videos and articles you could watch and read on our website before embarking on this journey. Feel free to make use of all the recourses at your disposal.

TEST RUN.
Once you are done installing your Lego set, you can now take time off to test run it, making sure it is in the best condition. To do this, check for signs of short-circuiting, as this could help you quickly identify the problem. Once you have located the problem, be sure to fix it. Once you are sure everything is in the best condition, you can finally relive your Epic Horizon Forbidden West Tall Neck moment in style as you put this set on display.
---
1 comment
---
---