Feel paralyzed by fear when you build the LEGO Hunted House 10228 Set.
By

Eve Alessa Arevalo
/
December 30, 2022
The Hunted house, as the name depicts, is a house that is supposedly hunted, filled with lots of things that would leave you paralyzed by fear. Throughout history, we have heard so many stories about hunted houses that appear to be inhabited by ghosts. Have you ever been in a hunted house? What was your first clue that Ghosts hunted the house? Was it the fact that the house was old looking? Or at night, you could hear strange sounds coming from the house. Well, whatever the reason you started believing in ghosts and the fact that they inhibit abandoned houses, you are not alone. As a result;t of this growing belief, the Lego team decided to make a whole set off on that idea.

And what better-hunted house for Lego to base its whole set on then as part of the Monster Fighter series, which makes so much sense because the series focuses on the monster fight? There are a lot of cool things about this Lego set that make it stand out as an impressive Lego set and one you should consider building. In this post, we will be touching on everything you need to know about this set, from its building experience to its features and specs, which sets it apart from other Lego sets. So if you are interested in getting this set and are looking for some valid reason why you should do so, stick around till the end.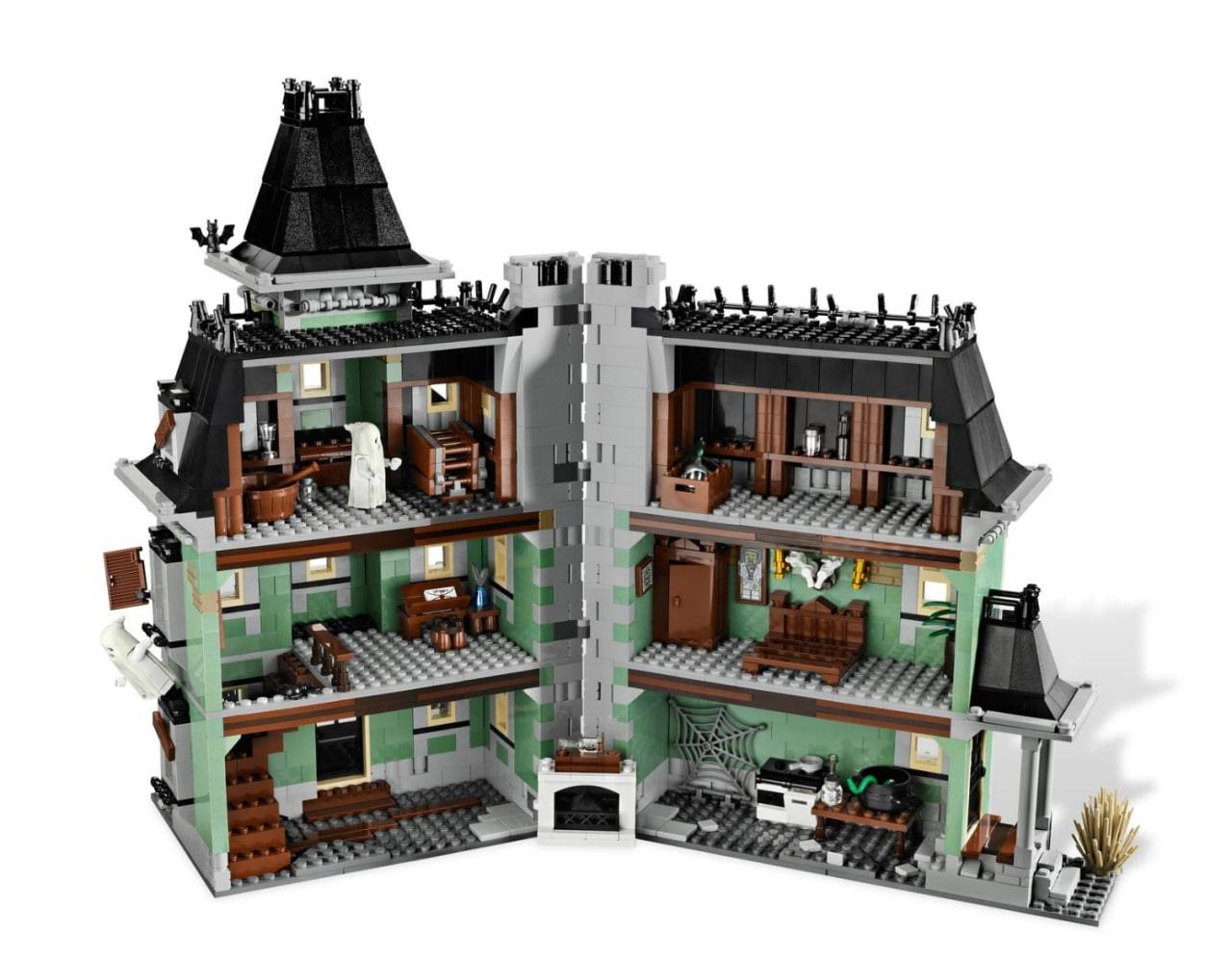 BUILDING EXPERIENCE FOR THE LEGO HUNTED HOUSE 10228 SET.
The Lego Monster Fighter Hunted House set has about four parts for the base, which you need to put together to get your house foundation ready. The building of this Lego set would begin from the base. Once you have put together the base plate for this Legos set, you must raise your Lego building floor to floor. The entire set has two well-designed floors to look as creepy as possible. The Lego Hunted House comes with over 2000 pieces of bricks which can be divided into five building stages. The Lego set also comes with lots of Minifigures which you would also have to put together using Lego bricks at your disposal. Since the Lego set requires you to create both the building and the Minifigures, you could decide which items to put together first. It is also important to note that the set features internal and external details. So the set is to be built just like the Avengers Tower Battle set, which is open like a book and shot afterward to display only exterior details.
Due to the many details this set is blessed with, and it could be very difficult to put together by someone who had no prior knowledge of how to put together a Lego set. If you fall in that category, it is best to try putting together a less complicated set first while coming back to work on this one once you have gathered experience. But if you are the type who is only interested in working on this Lego set alone, or you feel up for a challenge, then you can go right ahead and build this using the instruction manual provided for this set. The manual is easy to use and straight to the point. It also covers all stages of building, which means you would always feel safe in the middle of your build. The Lego Hunted House set offers an engaging and flexible building experience. So if you are the type that loves an engaging build, the Lego Hunted House set is the set for you. Aside from an amazing building experience, the Lego Hunted House set also comes with many awesome features. Let's consider what some of these features are.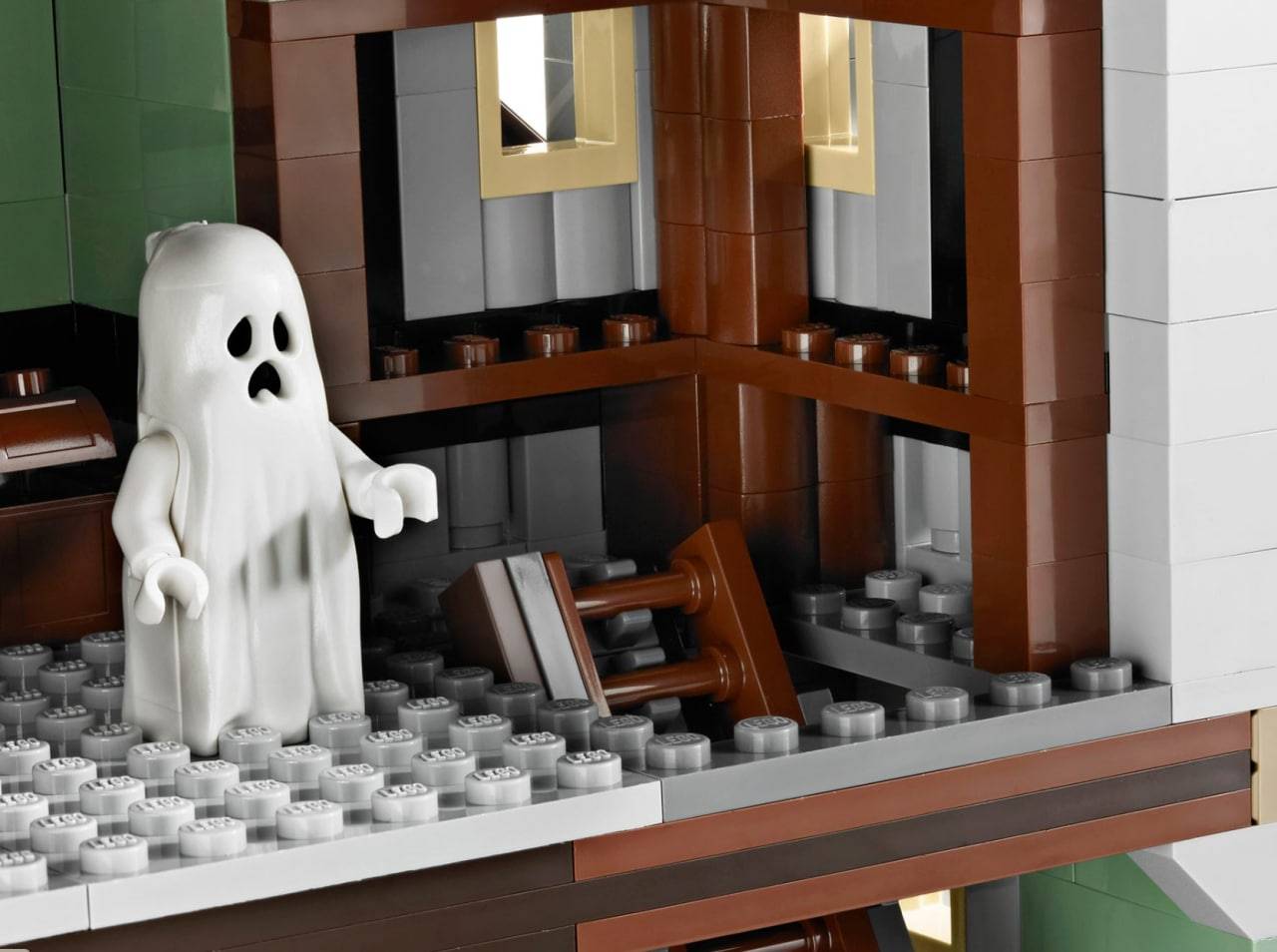 AN AMAZING FEATURE FOR THE LEGO HUNTED HOUSE 10228 SET.
AN IMPRESSIVE DISPLAY SET.

The Lego Hunted House set is a set that comes with very impressive details from start to finish. Since the set depicts a hunted house, Lego included features common in the most hunted house. These features include a dark and creepy color scheme, boarded-up windows, and other little details here and there to depict the fact that the house has been abandoned. These details can be seen throughout the set's body, making it a joy to look at. The set also features a gate for the entrance, which Lego has somehow made to look like something from a horror movie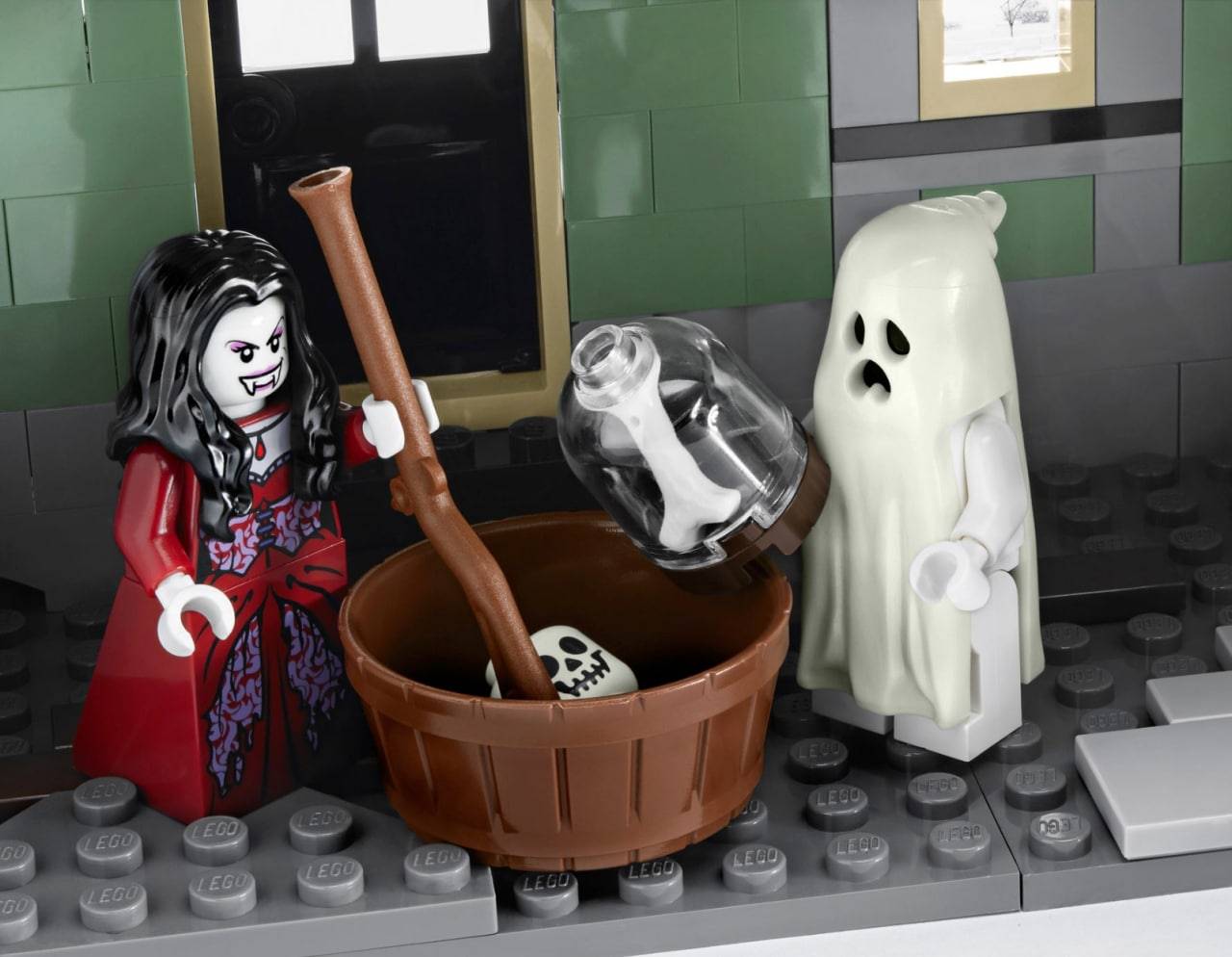 DOUBLE DETAIL FEATURES.
The external look of this set is a real treat and can keep you fixated for a long time. But the fact remains that the main display proudly of this set is not external but internal. Yes, the Lego Hunted House 10228 set can be opened like a book to access the hidden display gems within the set. And since this Lego set features ghost Minifigures, you could also scatter them all through the rooms and floor of the set. From the inside of the set, we get the feeling that the Lego house that is now hunted was once a family house. This is because some of the rooms detailed in this set include a kitchen, bedroom, Porch, Fireplace, etc. All these rooms are well-detailed using Lego elements.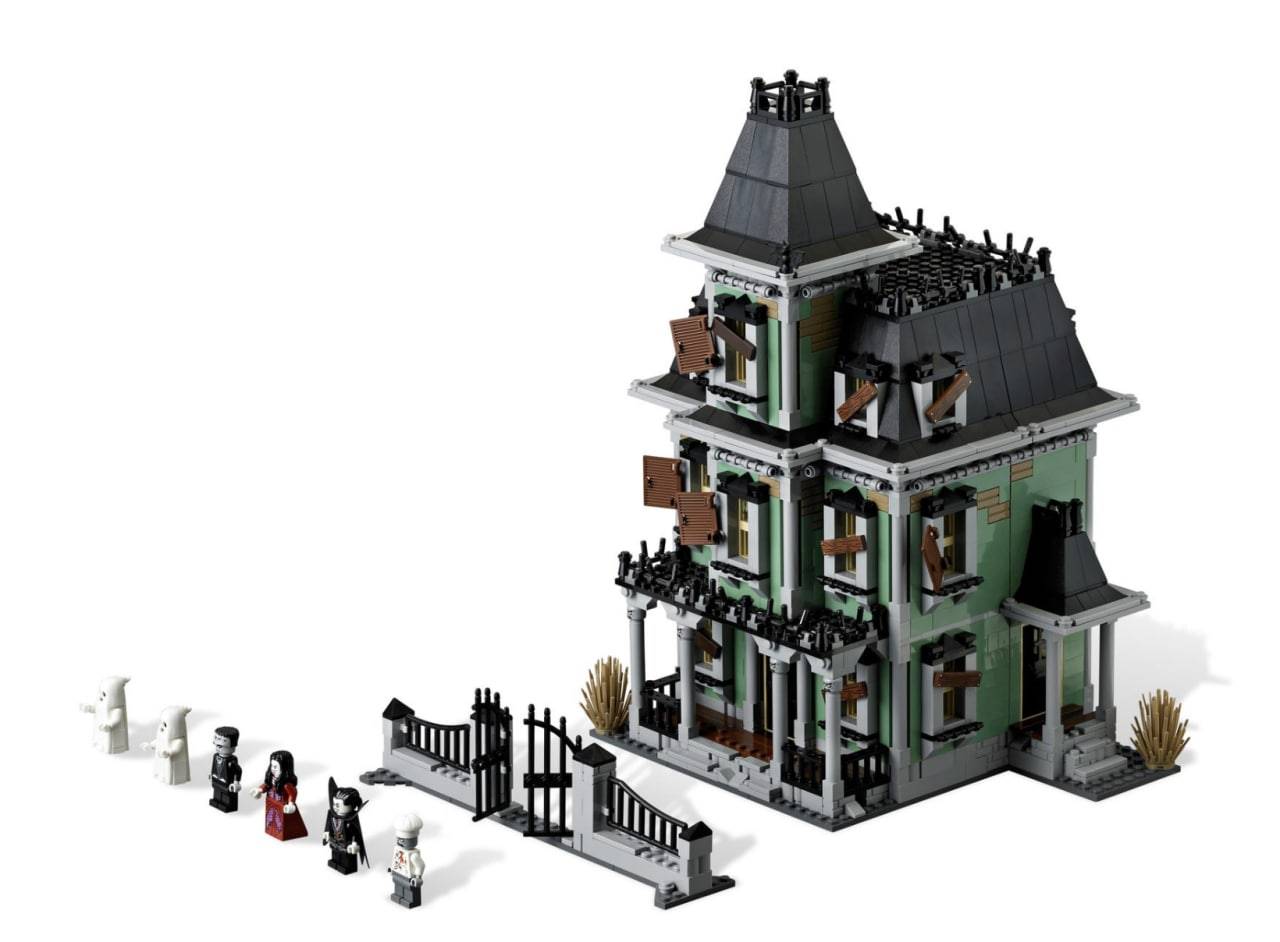 SIX MINIFIGURES.
The Lego Hunted House set comes with six supernatural Minifigures which reside in the house. These Minifigures include a Vampier, a vampire's Bride, two Ghosts that glow in the dark, a buttler, a Chef, and a Zombie. These Minifigures have been designed to fit inside the Lego building comfortably. They also allow kids to engage in a world of role-playing.

SET SIZE.
The Lego Hunted House set comes with a total of 2064 pieces of Lego bricks. These pieces also include brick pieces used to put the Minifigures together. The Lego set, when fully built, stands at a wapping 15.4 inches high, 9.4 inches wide, and 7.5 inches deep. This scaled ratio makes it very hard to miss this Lego set in a crowd of Lego sets.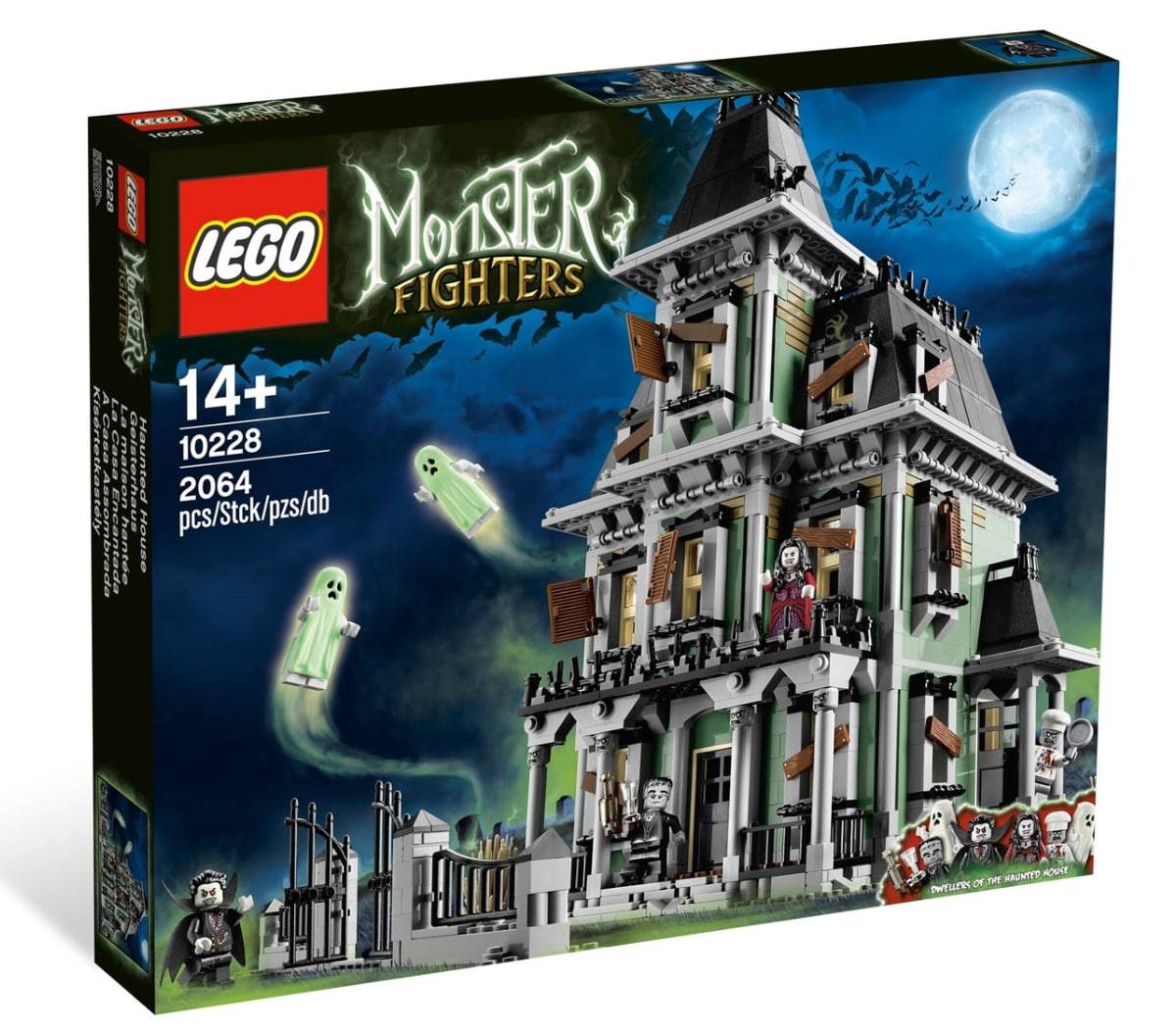 A RETIRED PRODUCT.
Unfortunately, the Lego Hunted House is a retired product. This means that the set is no longer in production. If you do not have this set and wish to get one, you need to find someone who is a collector willing to sell it. This also means that whatever setting you may be able to get will not be brand new but a used set. If you want to get a new one, you would need to be willing to pay extra for it. Once you get yourself one of these sets, you can get our amazing Lego lights to complete the look.

MAKE YOUR LEGO HUNTED HOUSE SET LOOK EVEN MORE BREATHTAKING WITH OUR AMAZING LEGO LIGHTS.
The Lego Hunted House 10228 set has been made to look awesome as a display set by the Lego team. But if you are the type that loves to spice things up, the original look of this Lego set would not be satisfying to look at. You will love our Lego lights if that's how you feel. Our Lego lights come in two main types, basic and standard. They both have advantages, making the standard Beijing much harder to install. If you want to get the most out of this set, the advice explained below would be what you need. So stay with us as we give you three amazing tips for success as you build your Lego set.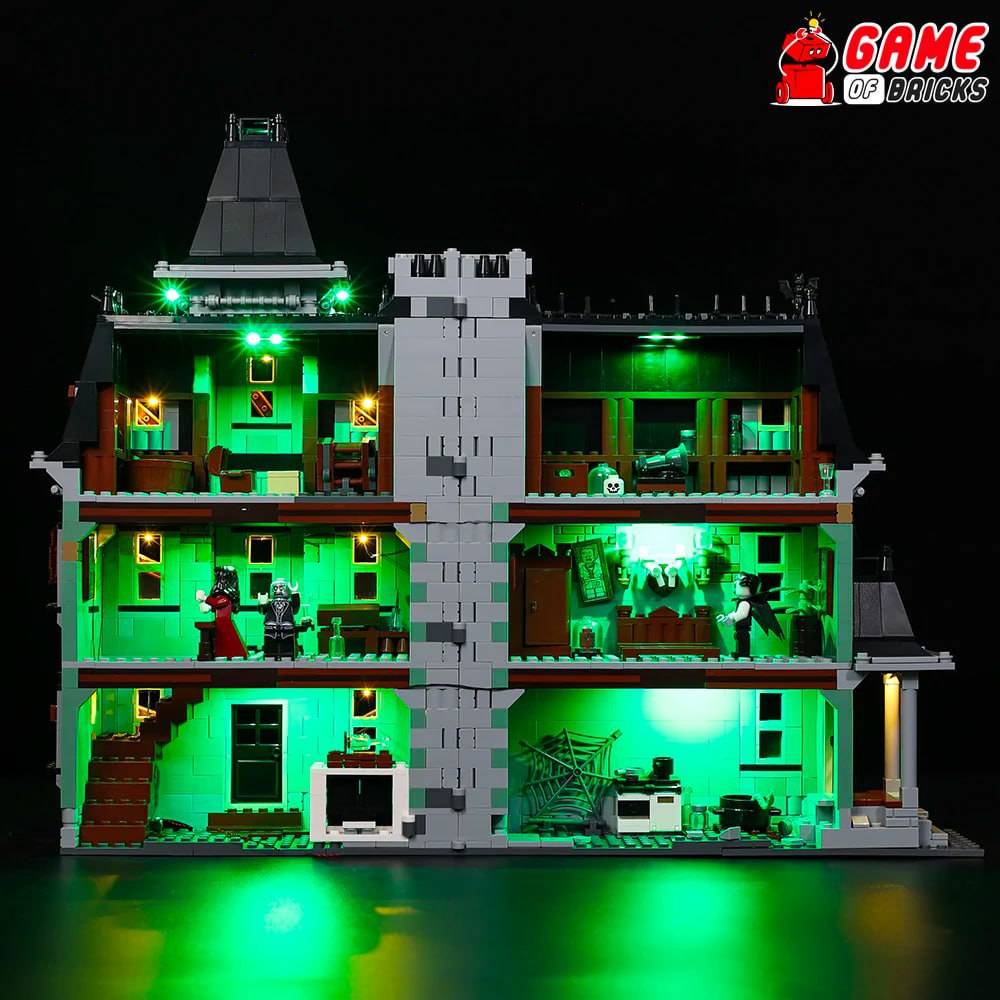 INSPECTION.
As soon as your Lego lights arrive, it would be safe for you to take a few minutes to inspect them. This ensures that all shipped lights and accessories look and are in perfect condition. It is not unusual for light kits to sustain damages during shipping. This is because our lights are very fragile. So To ensure you get premium quality Lego lights, make sure you inspect your package. If you notice any damages during the inspection, request a replacement using your 30days warranty card.
Inspection should include checking the batteries, wires, and power capacity. You would also need to look out for signs of short-circuiting. If, after your inspection, everything looks good, you can move on to the next stage.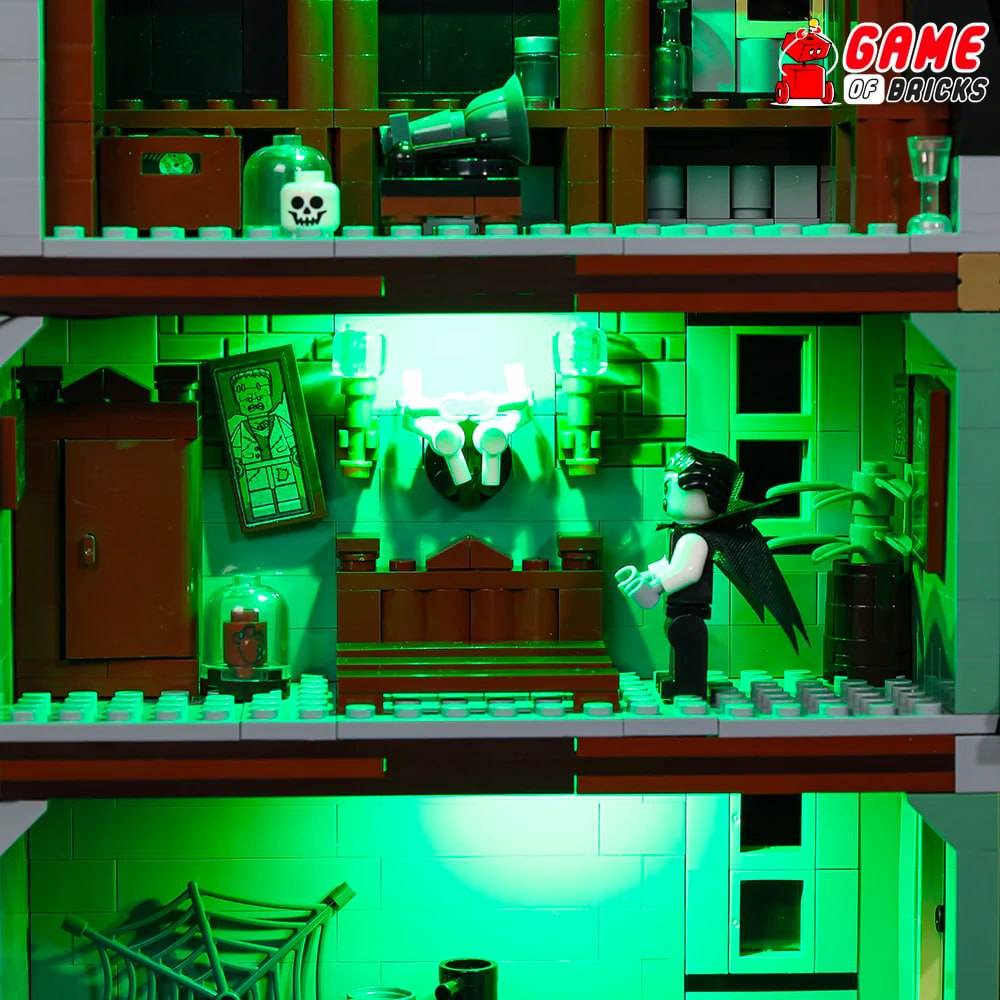 INSTALL.
You can only begin this process after completely building your Hunted House set. To do this successfully, each light kit has a special blueprint manual to help you through the process. There are also many videos and articles you could watch and read on our website before embarking on this journey. Feel free to make use of all the recourses at your disposal.
TEST RUN.
Once you are done installing your Lego set, you can now take time off to test run it, making sure it is in the best condition. To do this, check for signs of short-circuiting, as this could help you quickly identify the problem. Once you have located the problem, be sure to fix it. Once you are sure everything is in the best condition, you can finally relive your Epic Horizon Forbidden West Tall Neck moment in style as you put this set on display.