The Best LEGO bikes for guys
With their roaring engines and ruggedtires, Motorcycles are every boy's dream. Despite the dangers associated withthese machines, they are still craved by men of all ages and classes. Not justby men, but also by women who desire a life of adventure and excitementthrottling on a roaring bike at a speed that is well above the safe limits ofthe Mile per hour gauge. But while many crave a jolly ride on their favoritemotorbike, not everyone comes around to doing it. That's where LEGO comes in.With LEGO you can experience the joys and excitement that comes with owningyour favorite motorbike in the comfort of your sitting room.

As a toymaker, LEGO is committed to helping patrons live their dream through its magnificent creations. By getting any of the powerful motorbikes in LEGO's extensive collection, you too can live yours. LEGO has gone the extra mile to recreate your favorite superbikes and they are fully installed with the LEGO motorcycle system. 
Thus giving you a mesmerizing building experience and a long list of beautiful creations for your home interior decor. To crown it all, LEGO allows you to install specially designed lights on your creation, so you tame your beast in a picturesque ambiance. no doubt, you'll have a swell time putting the pieces of these best LEGO motorcycle sets together.
Here are 5 of the best LEGO motorcycle sets to tame in your yard
Released in 2010, the LEGO motorbike 8051is one of the most iconic motorcycle sets in LEGO's extensive collection. The set is brought to life with 467 unique LEGO bricks and revs up with a thunderous signature. The set provides a fully functional 3-cylinder engine with moving pistons, and its front and back ends are supported by powerful suspensions. To achieve the set, you'll have to build upwards, but when you are done, you'll be amazed at the stunning magnificence of your creation. Besides, the set comes preinstalled with a functional kickstand, drive chain, and steering. Thus you can enjoy a high-speed racing experience on your powerful yet sophisticated motorbike.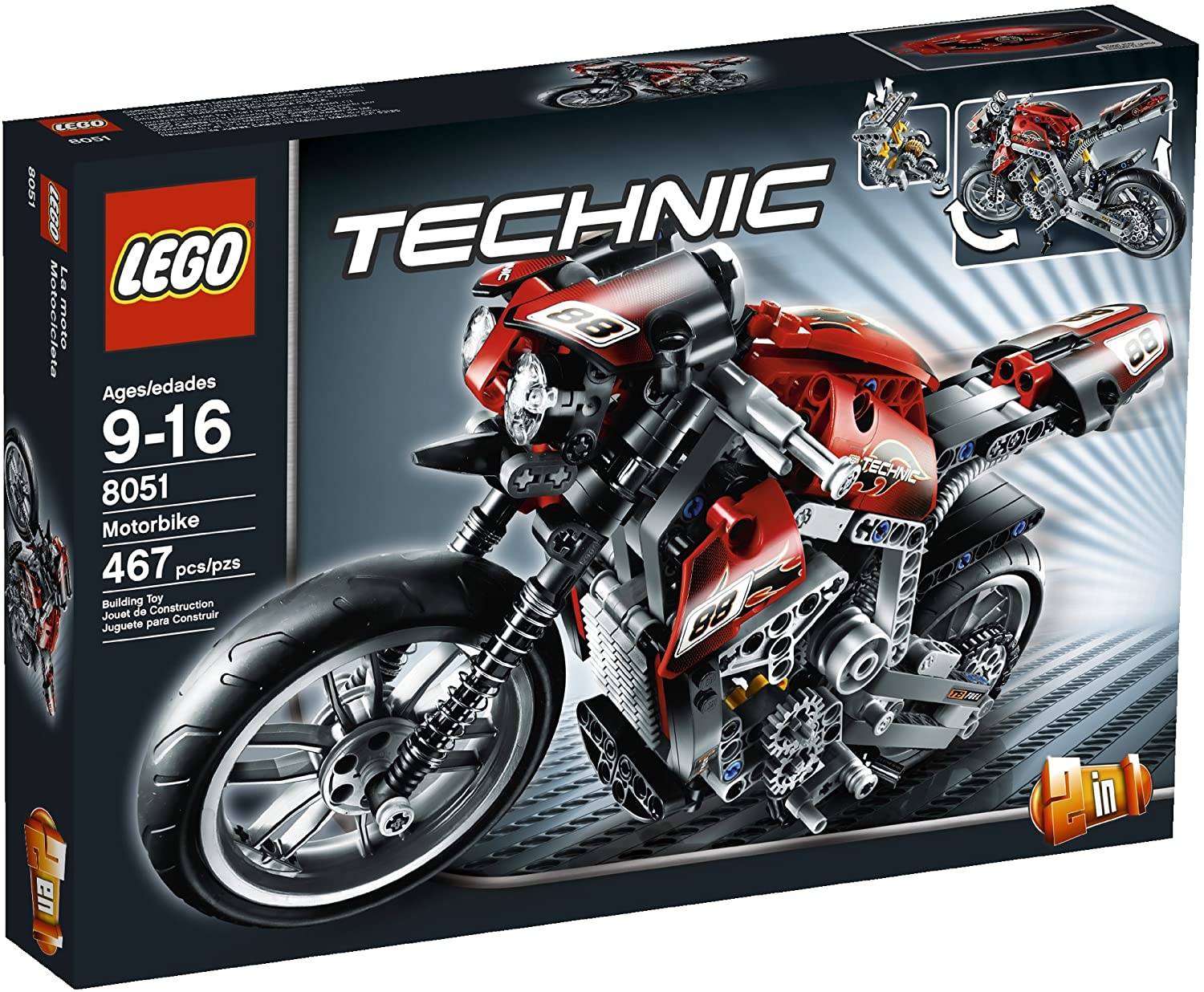 The rugged tires installed on this beautiful beast have very sharp grooves. Therefore it bites deep and aggressively into the asphalt. But don't forget to put on your light, lest you crash your motorbike on the asphalt.
Debuted as a prototype in the year1988/1989 for the Daytona Bike Week rally in Daytona Beach, Fat boy is one of the most reverenced V-twin motorbikes of its time. This iconic piece of machinery is not only renowned for its gorgeously sinuous structure or sturdy chassis. Rather it is renowned for its enormous presence, powerful motor, and solid cast discs. Pull this gorgeous beast to the curb and watch the whole city pause to catch a glimpse. While the Harley Davidson Fat boy lacks the sporty vibes that are quintessential of most superbikes motorbike 8051, its robust structure makes it the perfect companion for your daily trips. Grab your jacket and helmet, and get ready for an invigorating ride on this emblematic piece of machinery. The set is achieved with 1023 unique LEGO pieces and with the specially designed LEGO lights, you can set it up in a bubbly ambiance.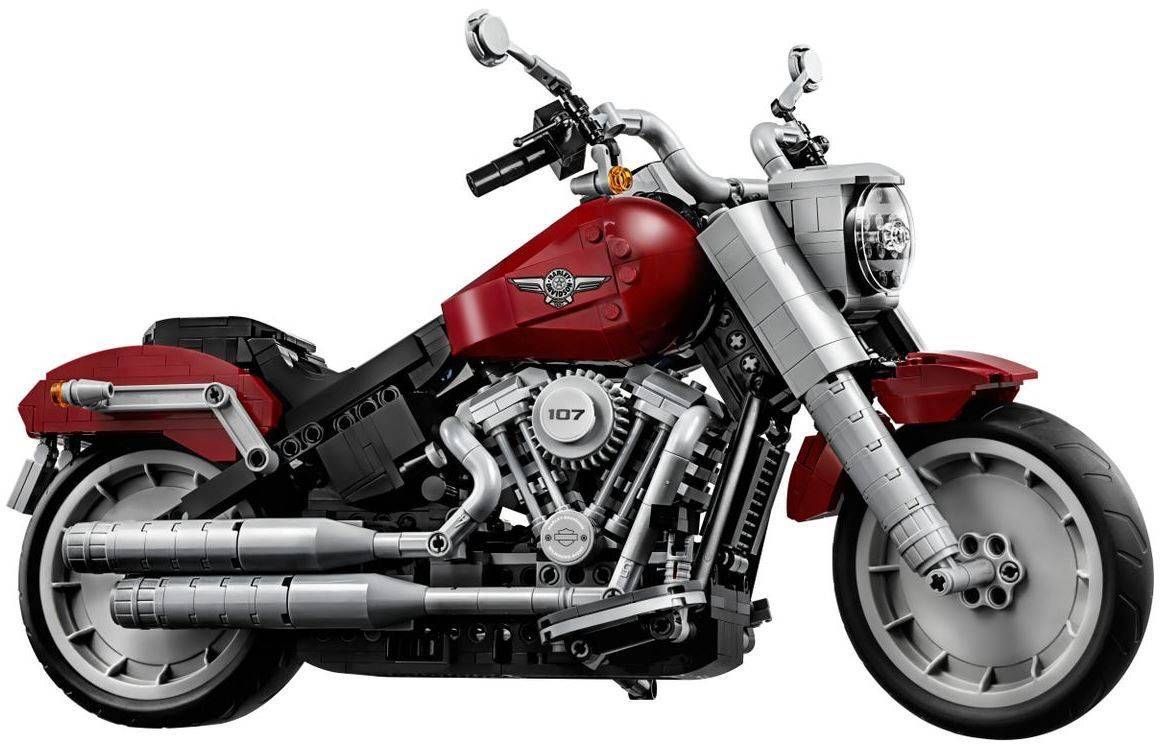 The LEGO technic street motorcycle is a simple set realized with less than 400 LEGO pieces. This sporty bike comes pre installed with all the LEGO motorcycle systems including a functioning steering wheel, engine, suspensions, and drive chain. Its rugged tires are built for the asphalt and its iconic headlamps are yet to see a pair of taillights. If you fancy a jolly ride through the treacherous roads in your city, the LEGO technic street motorcycle is your best companion. It has great handling on the road and you can trust its rugged tires to get you through the most treacherous bends in the road.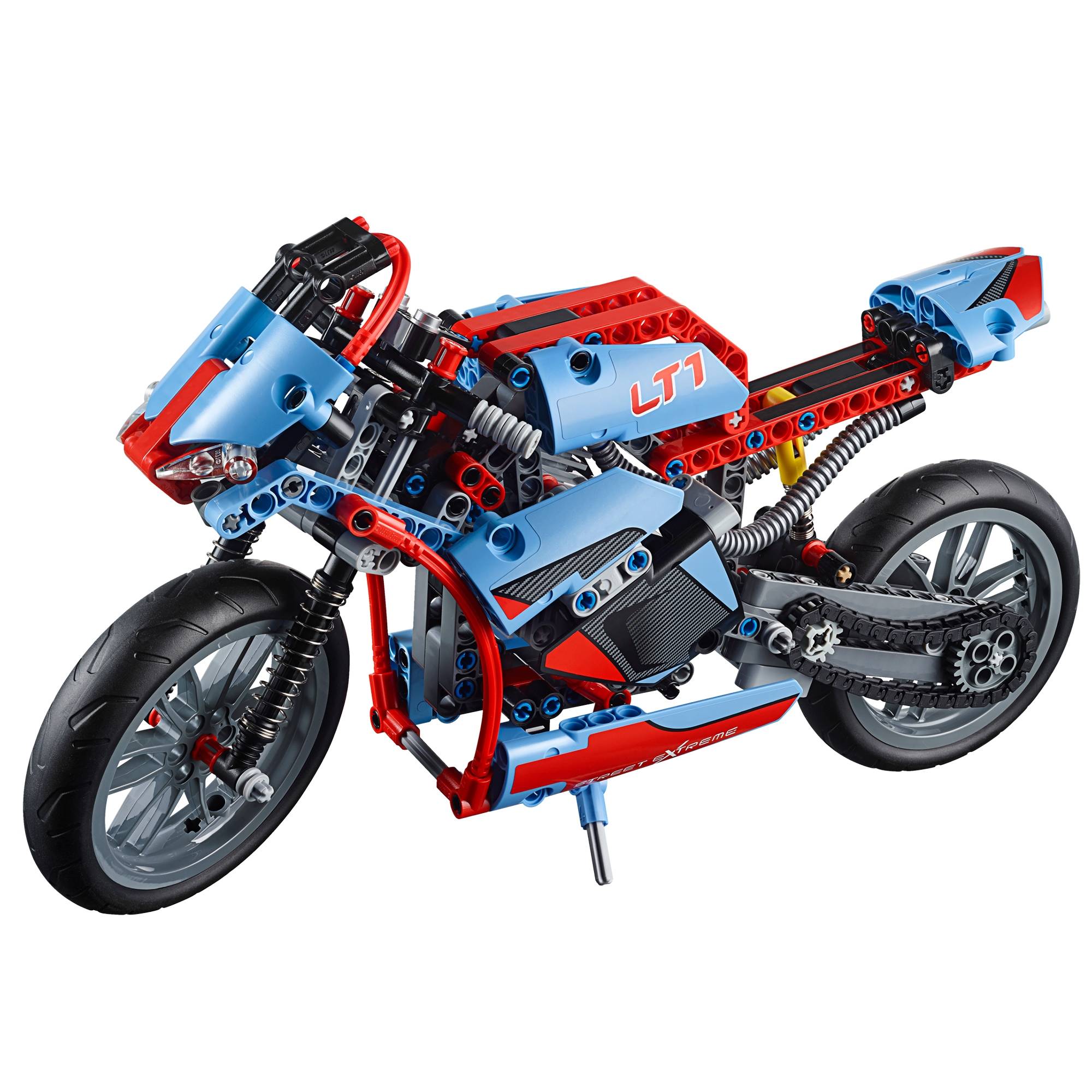 As a world-renowned automaker, BMW has earned patrons respect through its high-performance vehicles and motorbikes. If you are looking for a high-performance motorbike for your open road adventure, look no further. The BMW R 1200 GS adventure 42063 is your premium choice of motorbikes for road and rough terrain exploration. Every detail on this bike is quint essential of its German manufacturer, BMW, and you'll see the automaker's magnificence in the cruise of the bike. From its sturdy all-terrain tires to its comprehensive engine, and even down to its black spoke wheels, LEGO left no stone unturned in recreating this iconic motorbike. As a result, you can capture the splendor of BMW in the comfort of your living room.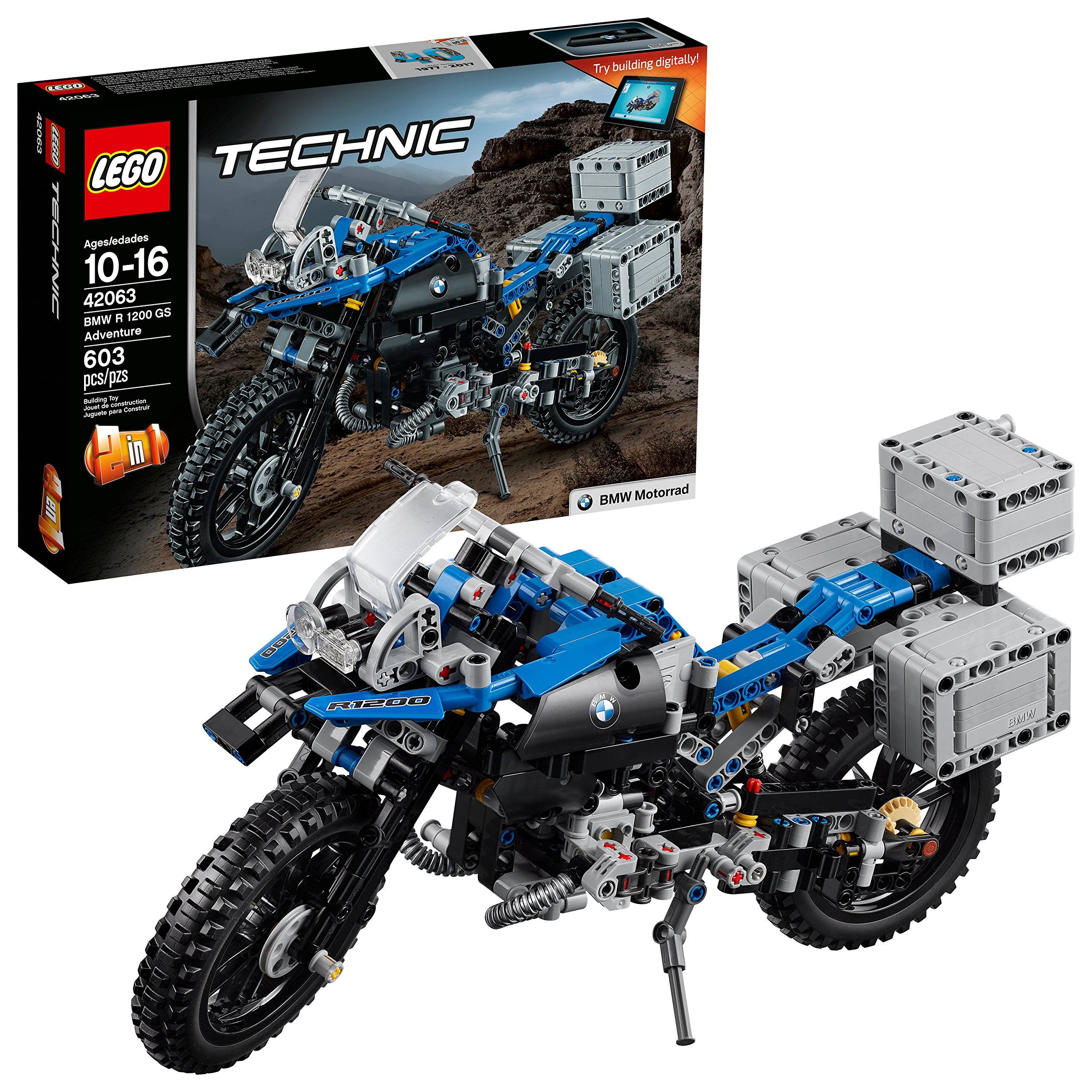 5. LEGO Creator sunset street bike
The open roads await you for your next adventure as you build your superbike from the ground up. Enjoy the rugged yet sophisticated look of this powerful superbike as you connect the pieces to forma set. The set is achieved with 194 LEGO pieces so you won't have trouble fitting the pieces together. Another great benefit you'll come to enjoy with this set is the flexibility it offers in terms of construction. The LEGO creator sunset street bike is a 3-in-one set. So feel free to construct the to your desired specs. Depending on your preferred motorbike design, you can assemble the set to resemble a dragster, road bike, or a gigantic superbike. But, regardless of the design you choose for your sunset street bike, you are guaranteed a beautiful creation and a brilliant ambiance.
Set includes a functioning steering wheel, spring suspensions, broad tires, windshield, high fenders, and a comprehensive engine and exhaust. When you are done building, take it out for a spin to make your neighbors jealous.
Whether you are a motorcycle lover or you fancy the architectural details of a high-performance motorbike, the superbikes listed above are your premium additions. And, they make for a perfect gift for men of all ages.
---