Technic Ferrari 488 GTE AF CORSE #51 revealed!
It feels so nice to be writing this piece. Yeah, I'm talking about the reveal of Technic Ferrari 488 GTE AF CORSE #51. Some of it has required some parts to get replaced using some blue and white parts using substitutes with the color red. Happily, it is just some parts of it that are available.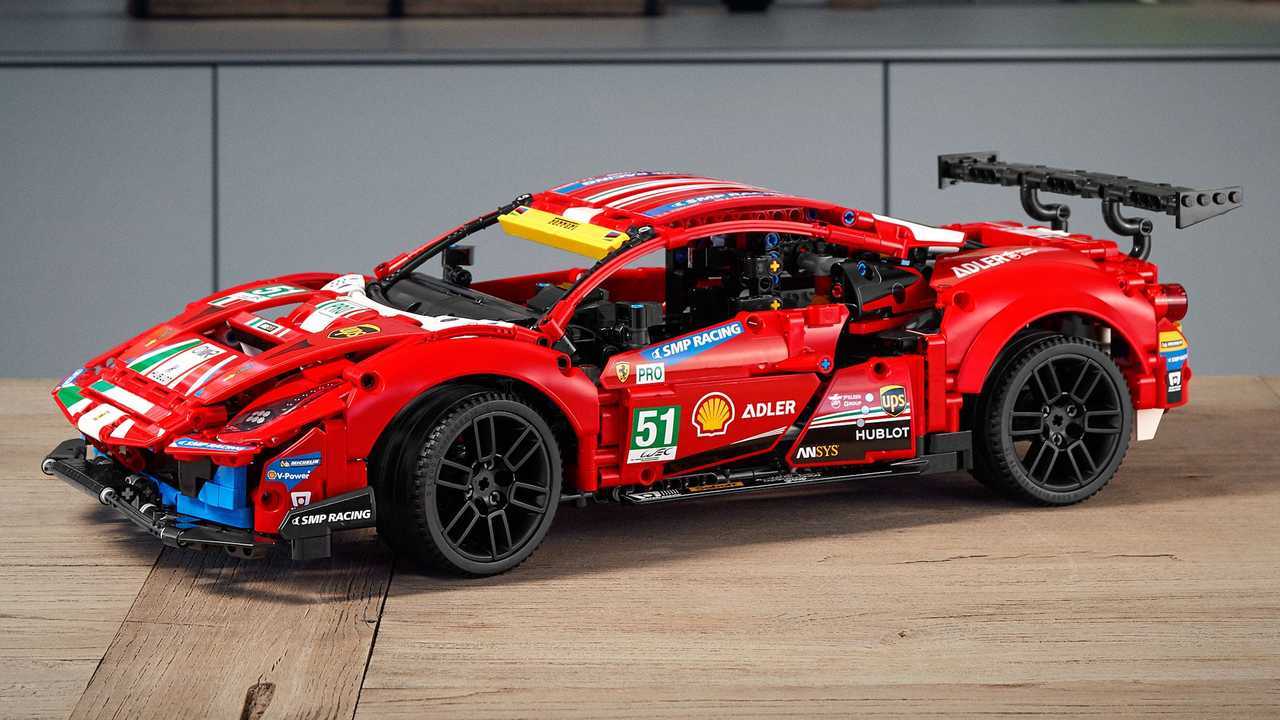 Some hours ago on the 24th of November 2020, the Lego light kit group made it known publicly that the latest model available which is known as the Technic Ferrari 488 GTE AF CORSE #51 would soon be released. This has delivered a lot of wins for the horse which prances through endurance and tough races. This racetrack logo has been replicated in several details and it has gathered some different Italian spirits when checking through the counterpart in real life.
This car racing model has a lot of beautiful authentic features and elements used for design. This makes it a great true expression of the endurance of Ferrari's racer. This lovely and extremely fierce model has rear and front suspension, steering wheels that have the horse which prances logo, aerodynamic curves, and a rear suspension. There are sponsor stickers, original race numbers, and an authentic tricolor paint job which adds to the final finish on this wonderful model. 

This is organized to aid Lego fans and for others that enjoy and love motor racing. For those too, that love all the thrills of the life we live and those that wander through living in the fast lane. This is a forty-centimeter-long racingmodel that is obtained and created from the one thousand, six hundred, and seventy-seven Lego Technic elements. This makes this Lego set absorbing and rewarding to build especially for under builders like those aged older than eighteen. And for those that enjoy Ferrari cars, motorsport, endurance racing too. Once this is complete, builders can gently take this out and have fun with it. You could easily and simply display it in front of your peers with pride and confidence.
When should we expect this Lego Technic Ferrari 488 GTE AF CORSE #51?
This would be available from the 1st of January 2021 from all Lego led retail stores and online through the Lego website @ Lego.com.
You can purchase this for £169.99, €179,99, $169.99. 
Now the Christmas event also coming, you can purchase new collection related to lego christmas gifts for yours kids.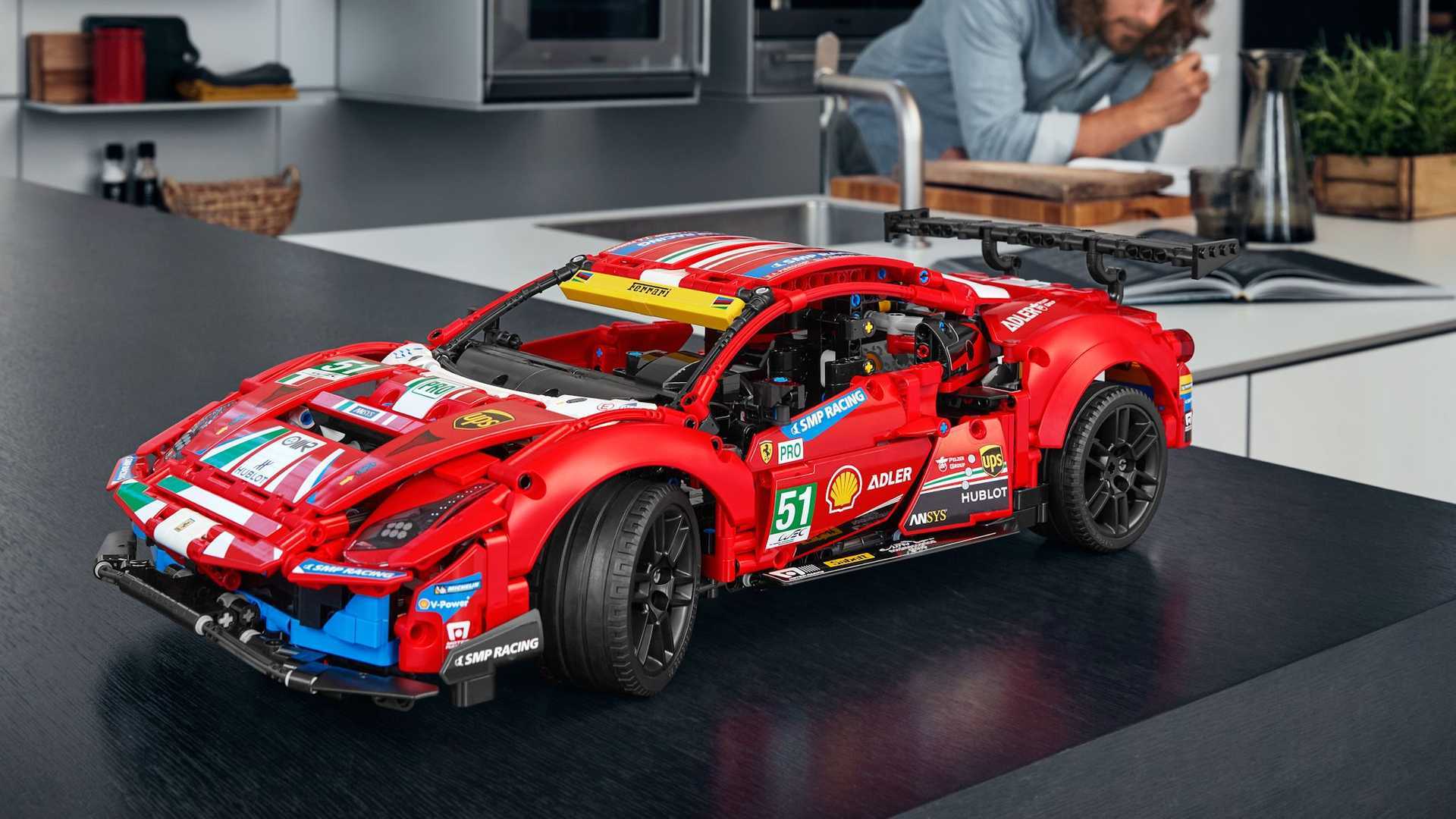 Why a lot of Fans love this Lego Set
Being happy to create a Ferrari making use of a Lego Technic set has been the dream of a lot of Lego fans. This is what the designer Jensen Krogh Lars stated. We all know that Ferrari has been renowned for being truly wonderful vehicles. So you need to fully push the boundaries of these Lego Technic systems which are essential in doing justice to making the racetrack idol dominated. This Lego night model fully gets how sophisticated these silhouettes are from this epic car as it pays full homage to the powers of its engineering. 
This Lego set is an epic challenge for all fans that appreciate wonderful designs and are interested in knowing more about technology and engineering which are necessary to create such a wonderful car.
One of the Ferrari Competition Drivers Guidi Pier Alessandro stated that when he was a kid, he usually played so much using his Lego bricks. After learning about the re-creation of this Technic Ferrari 488 GTE AF CORSE #51, he was really happy and impressed. He also considered some of the great features the Lego designers were able to copy and make real. This Lego set that is being revealed has made him very proud of himself, his likes, and his career path. 
This is the first Lego Technic set which is created using a Ferrari. This is helping to keep the partnership between both the Lego group and the Ferrari brand.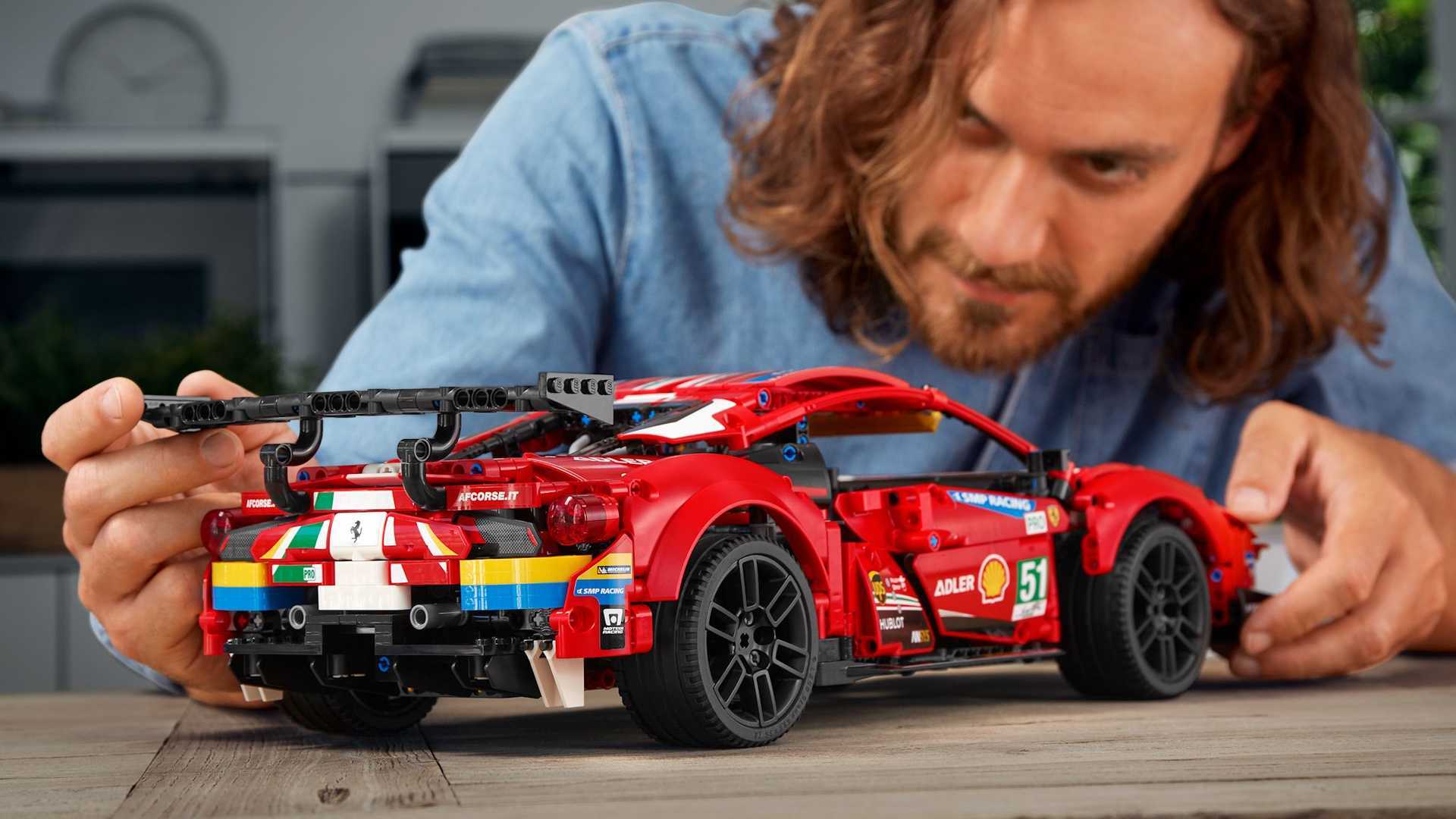 What People have to say about this Reveal
One commenter stated that this is great news. It seems like one could with haste leave the majority. If not all of them, without ending up with a model that is done and ready.
Another commenter stated that they thought it would be the same size as the ZR1 Corvette, after seeing the photos. It also looked like the Senna GTR
Another commenter stated that the first impression they got was on how the Senna GTR was going to be in a very serious competition against this serious super vehicle. This only seemed a little bit slightly wider than the other one.
One commenter thought that the Ferraro Logo and the Headlights were more than enough. But no, they went on ahead and added every little thing they could to this Lego set. Well, I feel the Lego group, the designers, and all who had a hand in creating this epic Lego set deserves a handshake from me. Because they did their best and created something wonderful and great. It is quite difficult to settle, using your imagination and feelings to create such a Lego set and lego lamborghini.
Kids like to play police games and police brick box so we have new Lego collection of it.

What the Designers have to Say
Well creating this Lego set wasn't an easy job. I mean, you can imagine thinking of how you can make a Lego set, which is used for play by both adults and little kids to get recreated from a whole Ferrari. Yeah, there is a technology and it is advancing rapidly. But we can't give technology all the credit. We have to give some credit to the designers. The people made use of their energy to study the real Ferrari and to understand the ins and outs of it before this Technic Ferrari 488 GTE AF CORSE #51 was created. So it is a serious and very difficult job you know. But thankfully, we did it. And we are proud to announce that you can lay your hands on this Lego set to come the new year. So get your friends, go to Lego.com, wait for the public release date (or you could pre-order) and enjoy.
You're sure to have a blast. Have fun!
---