Meet the Amazing LEGO Passenger Train 60197
LEGO City is the name of a collection or theme under which several sets are released. There are over 400 sets under this theme and it depicts city life. LEGO City shows airport services, emergency services, transportation, farm, fire, deep-sea explorers, construction services and the everyday life of people. You will also be able to find prisons, volcanoes, diving, huge or great vehicles, the artic, and even outer space.

And once again, LEGO City has opened its gates and welcomed us into its amazing world with the addition of the brand new LEGO Passenger Train 60197. It's a sight to see! Let's take a look at the specifications and stats.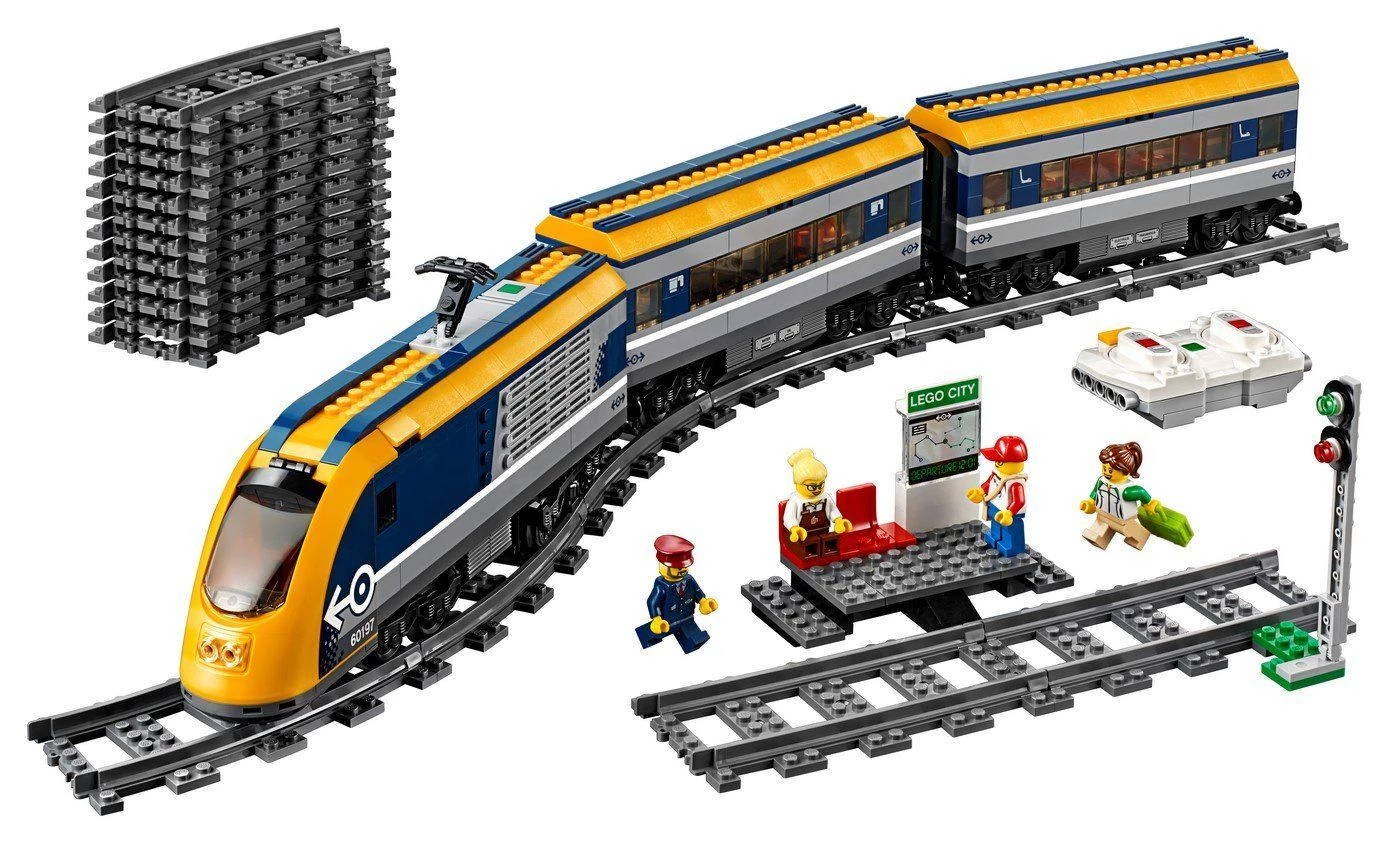 This unique piece is 4 inches tall when the cars/cabins are included, 1 inch wide and an astonishing 27 inches long. That's almost 3 feet! Even though the LEGO City Passenger Train is scaled, it is still very impressive. Each cabin is a few centimeters long. The rails are significantly longer than the set and they are easily adjustable to match the chosen layout of your city.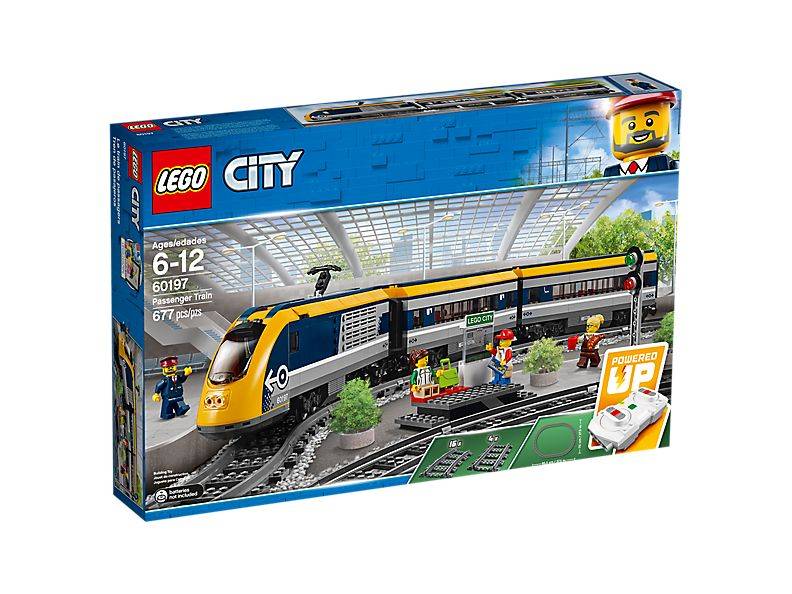 The LEGO Passenger Train 60197 comes with 677 pieces and 4 Minifigures. The Minifigures are one conductor, one attendant, and two passengers. This correlates well with the number of cabins on this train. It also comes with some elements of accessory. Some of which are 3 mugs for drinking tea or coffee, a croissant, 3 muffins, a hot dog, a suitcase that comes with a beautiful box and some other fun accessories. Let the imagination begin!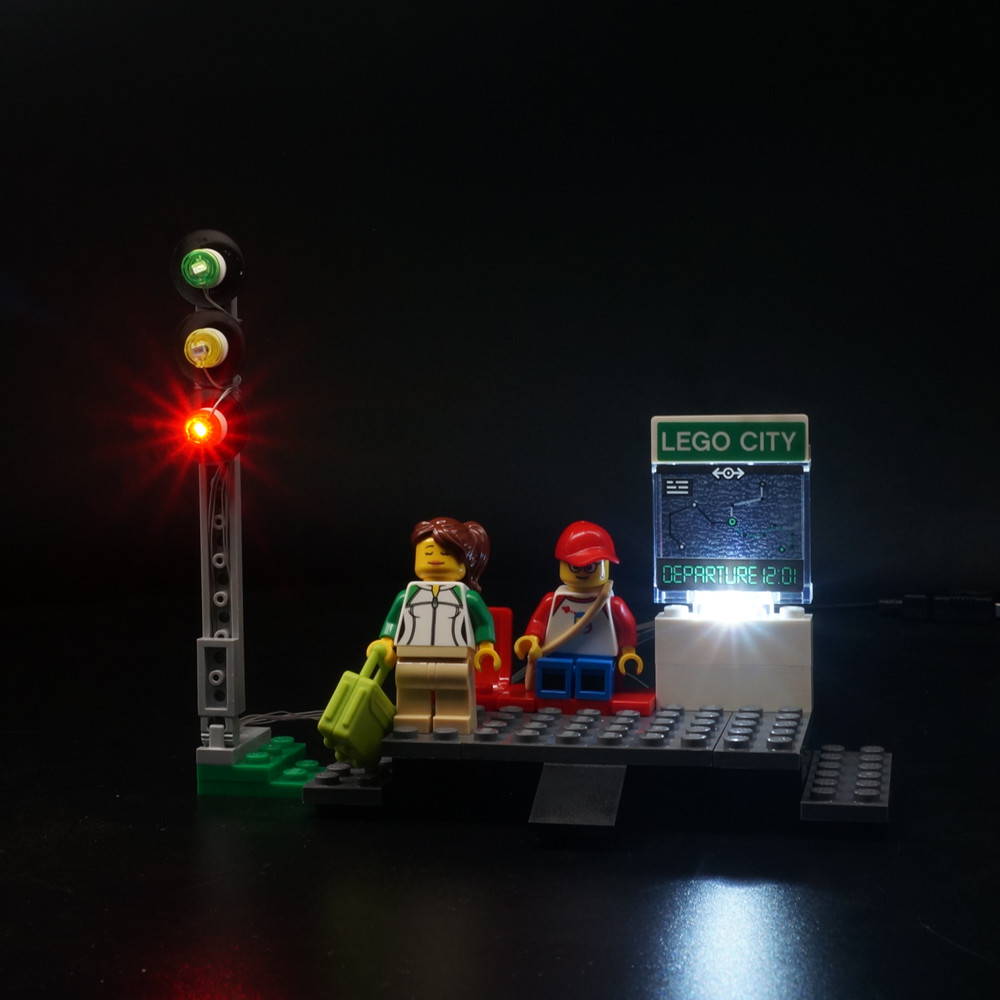 Now we're on to everyone's favorite part- the design. This awesome LEGO City Passenger Train is made up of 3 cars- the driver's cabin and one passenger cabin and one café car. 
It comes with accessories for the café car as outlined in the second point. All the food and drink items are for the café. You can easily take your passengers over to the café and serve them some lunch or breakfast in case they feel peckish.

The driver's cabin which is the first one comes with a window that you can open and the passenger cabin comes with seats, tables, and roofs you can easily remove.

The fully circular railroad track is made up of 4 straight rails and 16 curved rails. Most importantly, it can be adjusted any way you prefer. For those who love to hear about the numbers, the engine of the train, that is the first cabin, measures about 10 inches long, 1 inch wide and 4 inches tall.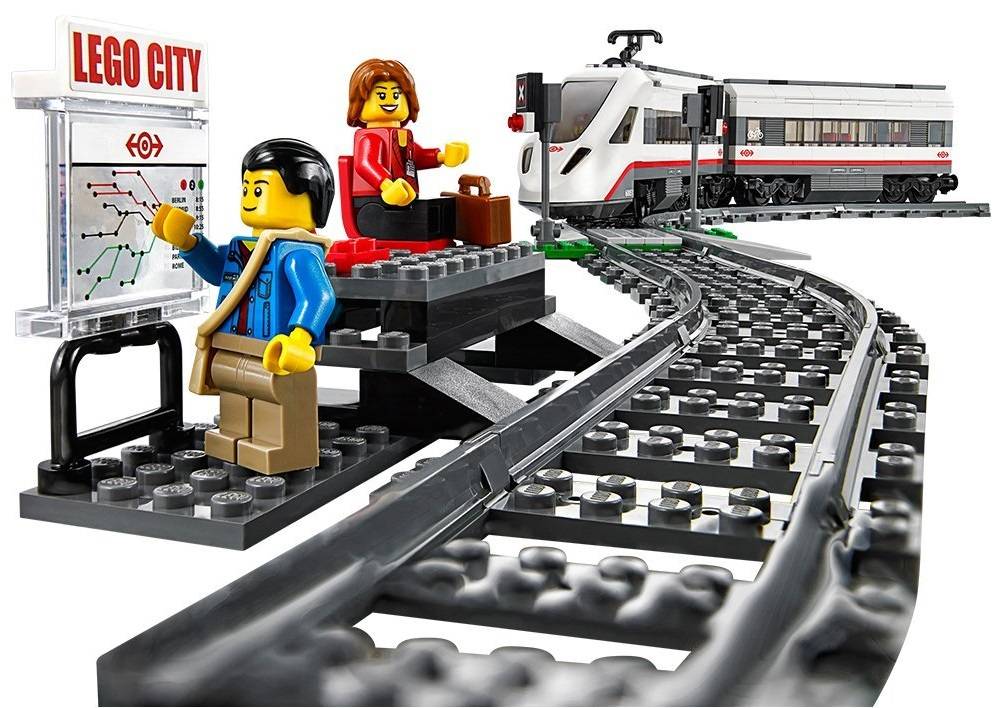 The LEGO Passenger Train 60197 also comes with aplatform you can assemble. 

The platform comes in at 2inches high and 4 inches wide.The platform features 2 seats, a signalpole and a map to properly accessorize your platform.You could place your Minifigures on the platform, inthe passenger cabin or in the café car. The best part,however, is the motorized engine. The engine comeswith a 10 speed Bluetooth remote control. YourMinifigures will never be late for their appointments. 
It is important to note that you'll have to purchase theappropriate batteries for the Bluetooth remote and thatthe remote does not work with older sets that use infrared remote controls.


This amazing piece will be available soon! It is currently out of stock. It sells for 159.99€. If you've been searching for a way to accessorize this set then search no more. We offer beautiful LEGO Lights that will make your train the envy of LEGO City. Our prices are affordable and our products durable. Be sure to check out the lights and order some today.

If you have this specimen or others from the LEGO City theme let us know in the comment section below. Thank you for reading!

---