Race your way to victory with the LEGO Bugatti Chiron 42083 Set.
Are you a fan of the race? Well, if you are, you most definitely have one of these speed demons in your possession. And by seep demon, we are talking about the famous Bugatti Charon. This fantastic car is one of the fastest, alongside the Ferrari and Lamborghini. But the Bugatti has one unique feature that both the Ferrari and Lamborghini lack – comfort. Though the Bugatti Charon is known for speed, it also offers riders the comfort and luxury they need. The Bugatti Charon can be a fearsome race car or a nice and comfortable car to Cruz with.

The only downside is that though manypeople love this car, not many can afford to have one. Is that your situation?Well, all that could change, thanks to Lego partnering with the BugattiAutomobile to create a replica of the Bugatti Charon, but in Lego bricks. Thesuccessful partnership of both Lego and Bugatti Automobiles is the birth of theLego Bugatti Charon 42083 set. This set comes with insanely realistic detailsthat make it look as close as possible to its real-life counterpart. Are you afan of the Bugatti Automobile? Then this set could be perfect for your nextLego project. So just what do you stand to experience as you build this set?Let's find out in the next section.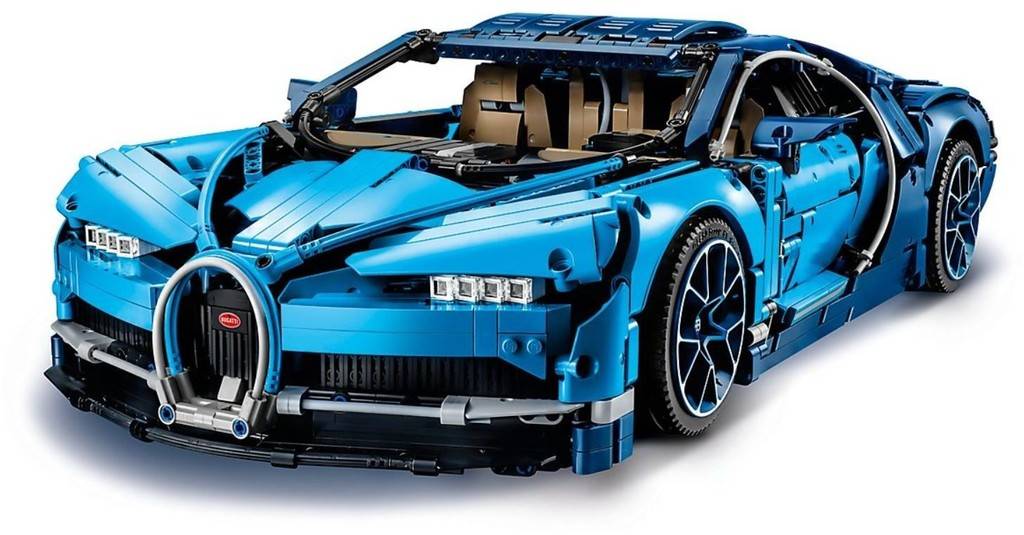 BUILDING EXPERIENCE FOR THE LEGO BUGATTI CHARON 42083 SET.
The Lego Bugatti Charon is on another level regarding original set features. It comes with perfect realism and could be mistaken for an original if it was just as significant. Lego did not stop at exterior body details but even ensured that the interior was just as detailed. This makes the set even more realistic. Due to the number of details you would have to cover while building this set, you should be already familiar with complex Lego sets before venturing into this one. If your family is a fan of a race car, maybe the Bugatti brand specifically, why not make building it a family project. Doing so will not only shorting the time you would spend, but would also increase the joy you would experience. This is also recommended because you would be bringing to life a set that has over 3000 pieces.
Well, if you choose to build on your own, then it would be best to take good advantage of the building instructions the set provides. Not to worry, though, for the instructions are easy and clear to understand. It even includes pictures and diagrams, with step-by-step instructions that are easy to follow. So if you would want e hundred percent success with your set, then it would be best you make good use of your instruction manual. Plus, your instruction manual comes with your set, so there is no excuse for not using it. Overall, your Lego Bugatti Charon 42083 set is fun to build and is fantastic as a display set. The set also has realistic features that would take away the breath of other Bugatti fanatics out there. What are some of these realistic features? Well, we will find out in the next section.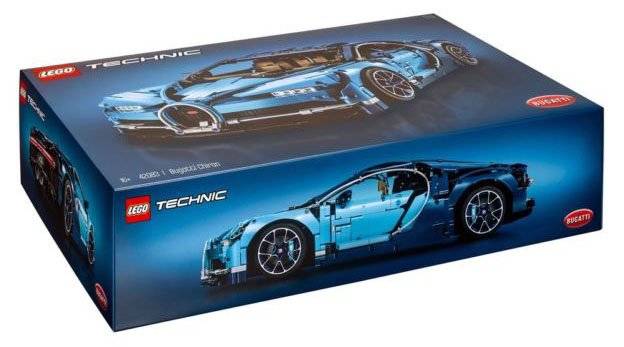 AUTHENTIC FEATURES FOR THE LEGO BUGATTI CHARON 42083 SET.
Authentic details are an understatement when it comes to the Lego Bugatti Charon. Lego took its time to ensure that even the most minor details were not neglected when. This section will look into some of the critical details that make this set authentic.
• MAJOR DETAILS.
The Lego Bugatti Charon contains impressive details that can be easily recognizable by any Bugatti Charon fanatic. Some of these essential details include aerodynamic bodywork with spoke rims. The set also contains a brake disc and also contains an attractive duo blue color. The car exterior also features stickers which make the set look even more complete. But the essential details of the set are packed inside. Those hidden details make this set look very realistic and can only be seen by opening the two front doors. Let's find out some of those incredible details.

• AMAZING INTERIOR DETAILS.
The set's interior features a cockpit with a steering wheel, which contains the Bugatti Logo. It also includes a Technic speed gearbox that could be positioned to handling and back when put to speed key by switching the rear wings from top speed position. The rear lid also features a detailed W16 engine. And if you look underneath the hood, you will see your car's unique serial number. All these incredible details are packed in just one car. This makes the Lego Bugatti Charon one of the most detailed Lego sets out there.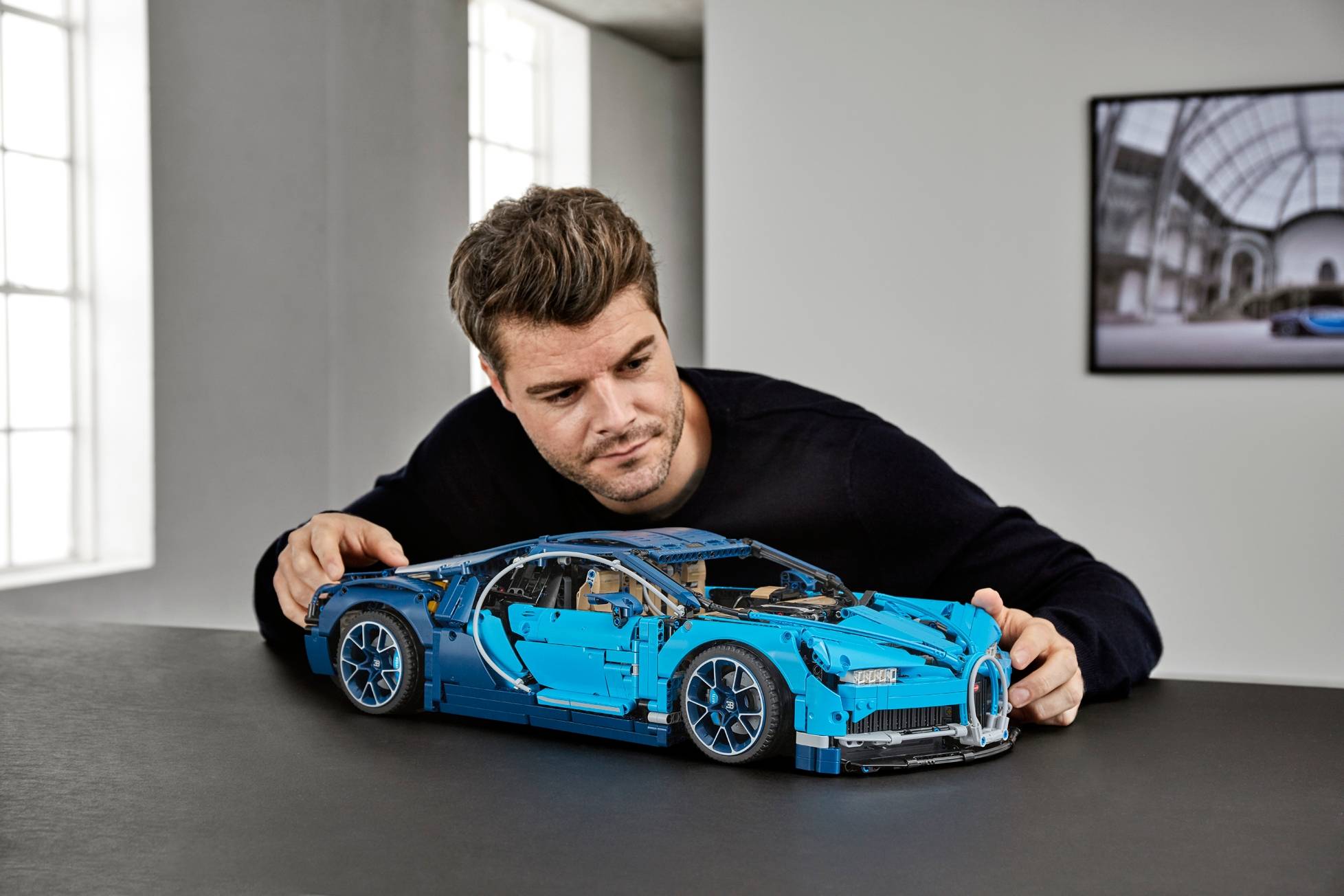 • SET SIZE.
The Lego Bugatti Charon also has the size in its favor. It is a set designed with over 3000 pieces, about 3600 to be a bit more accurate. These 3000 plus bricks are of the highest quality and are designed to be both easily detachable and attachable. This set is about 5 inches high, 26 inches long, and 12.5 inches tall when fully put together. All this makes this great as a display set. This is because the set is neither too big, that it looks out of place, or too small that it stays unnoticed. This makes it not only suitable for display but also portable.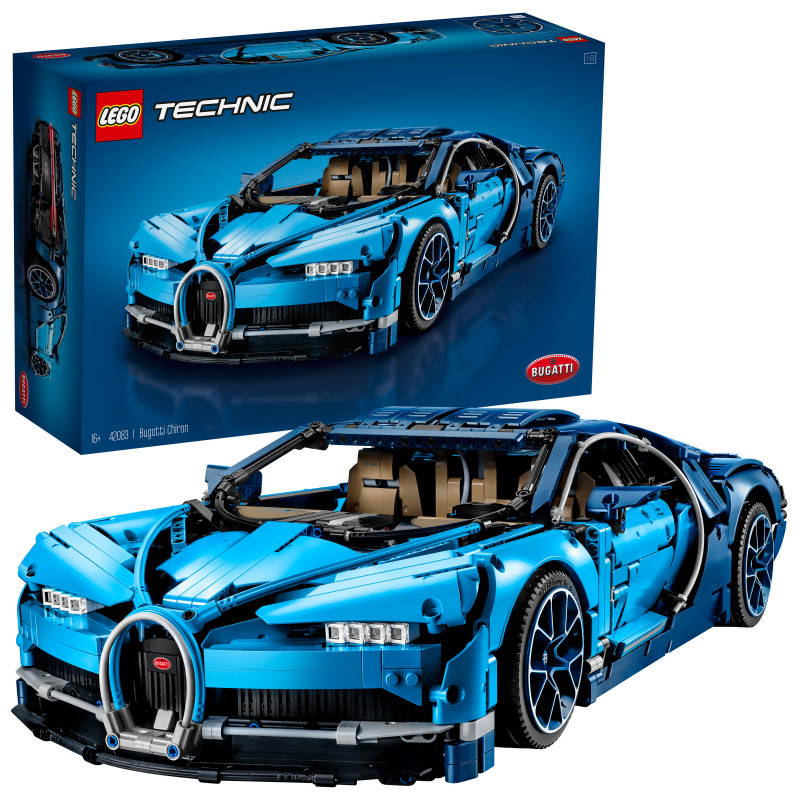 • SET PRICE.
Well, you must have probably been wondering how you could purchase this set. Well, if you reside in the US or UK, purchasing this set should not be a problem. You could purchase this set from any Lego store in your City of residence inside the US and UK. But if you live elsewhere, purchasing this set could pose a challenge. If you find it challenging to locate a Lego store in your City, then you could purchase the set direct from lego.com. If you choose to purchase from lego.com, which is highly recommended, you should expect to get the set for about 349.99 dollars from lego.com and Lego stores in the US specifically.
MAKE THIS SET EVEN MORE SOPHISTICATED WITH OUR AMAZING LEGO LIGHT KIT.
Well, the Lego Bugatti Charon is designed to look just as realistic as its real-life counterpart. It also features authentic brick details to help make that a reality. But you could make this set features even more realistic with our unique Lego light kit. These light kits are easy to install, even for new users. The most important thing to remember is that light kits are used as a finishing detail to your set and should only be applied to your set after you have finished building. So do not purchase our light kit until you are done with your Lego Bugatti Charon set. But after you are done building your set, what next? Let's find out.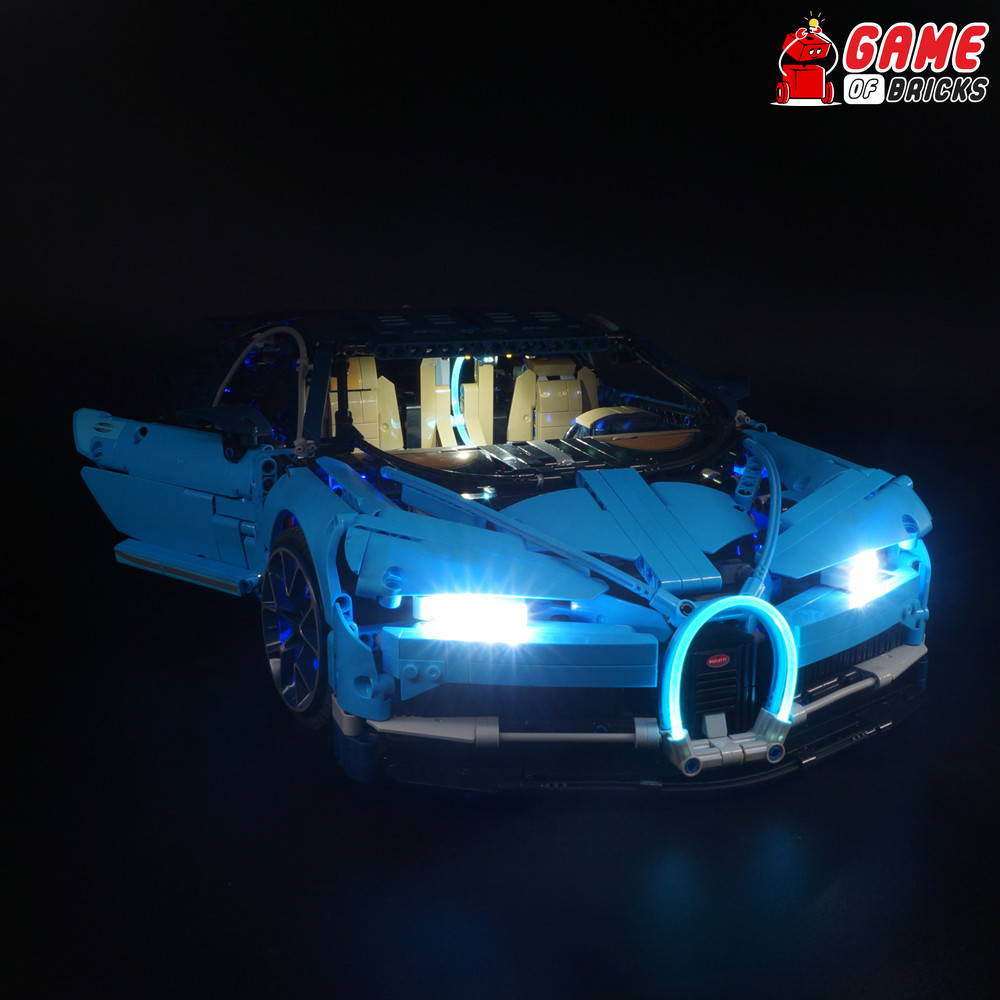 1. INSPECT ALL SHIPPED IN LIGHT KITS.
As your light kits arrive, it's normal for you to get overly excited and fail to run an inspection on each of the light kits and accessories. But if you desire a successful installation, it would be best to take your time to inspect each light kit and accessories. As you inspect, watch out for any broken bulbs or cut wire. If you notice any, be quick to report the damage to be replaced. Once that has been done and dusted, you can now install your light kit.
2. INSTALL ALL LIGHT KITS.
If you are new to our special light kits, then it's recommended you make use of our manual as you install. Our manuals are easy to understand and offer step-by-step instructions for a successful light kit installation. So take your time to install, and do not rush. Doing so would make it easier for you to follow the listed steps in the manual correctly. It would also help you avoid damaging your light kit in the process. Once you are done installing your light kits to your set, you are just one step closer to total success. But what else is left? You may wonder.

3. RUN FINAL TESTS ON ALL LIGHT KITS.
You should run final checks on all installed light kits and accessories as a final step. This would include checking for signs of short-circuiting, testing the battery to ensure it is strong enough to carry the light load. Once all tests are done, and all looks good with no problems, put your Lego Bugatti Charon 42083 set on display for all to see.
---
1 comment
---
---