LEGO Porsche 911 RSR 42096 Review
Normally, any set that is released during the winter period is not as complicated as those released in the summer. It reminds us of the LEGO Porsche 911 GT3 RS 42056 released in 2016, and we would compare both to an extent. 

When you compare this set with the real vehicle, we can't help but say that a lot of attention was paid to details. The real car is a 500bhp car race car that is rarely seen on the roads. To get this vehicle, you will have to spend more than a million dollars.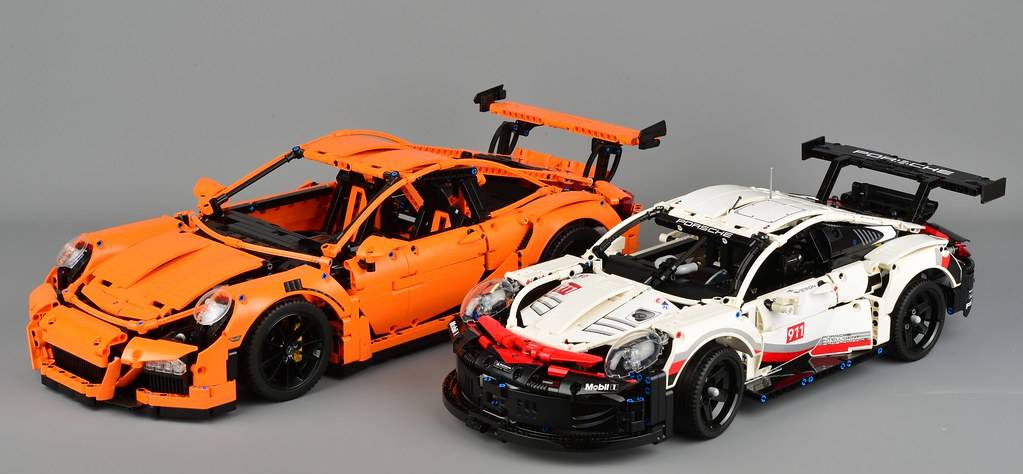 It won't be a bad idea to continue reading and see how this version is compared to the real vehicle. 

When you compare this LEGO supercar to the 42056 Porsche 911 GT3 RS, you will wonder why the company decided to create a different 911 immediately. Unlike them, there was not much time difference between both releases. 
They were created to varying scales. For the Porsche 911 GT3 RS, it is around 1:8, with a length of 55cm. The LEGO Porsche 911 GT3 RS 42096 is around 1:9.3, with a length of 48cm.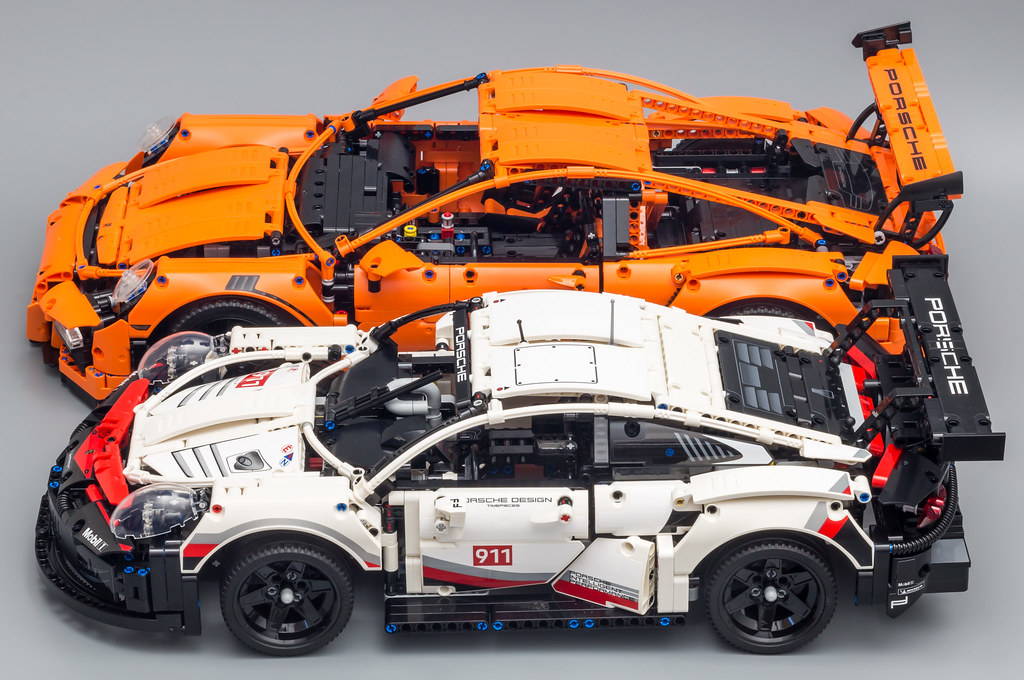 It comes with 1580 parts in bags that are not numbered. This means that before you build it, you have to remove every part from the bag, and sort. This would ensure that you do not have to rummage a lot when building.
When you look at the different parts, you may expect to see new parts, but you will be disappointed, as there are only a few that tick this box.
The only differences are the wheel arches, which are two holes shorter compared to those seen in 42056 Porsche.
You will find also two sticker sheet that has about 50 stickers when you open the box.
Inside the packaging of the LEGO Porsche 911 RSR 42096, you will see thirteen bags, four tires, as well as stickers and instructions. Its bags do not come with numbers, unlike some other sets. We aren't surprised because most times, only small sets have numbered bags. You will notice 1,580 pieces when you open the bags.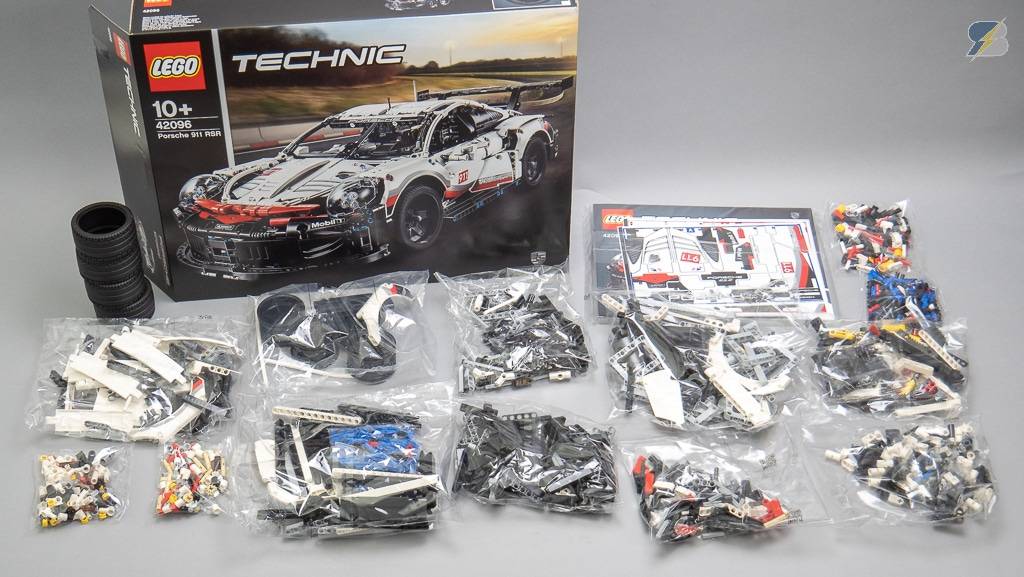 For those that love stickers, you will notice a lot of them, both big and small stickers. Since I do not fancy a lot of stickers, I feel that they were so many. Your thoughts may differ from mine on that. 
We love that the instruction booklet goes straight to the point, talking about the building process. At the end of the booklet, you will notice that they compared the LEGO 42096 Porsche 911 RSR with the real car. We can say that they look the same, as they paid attention to detail when building this LEGO car.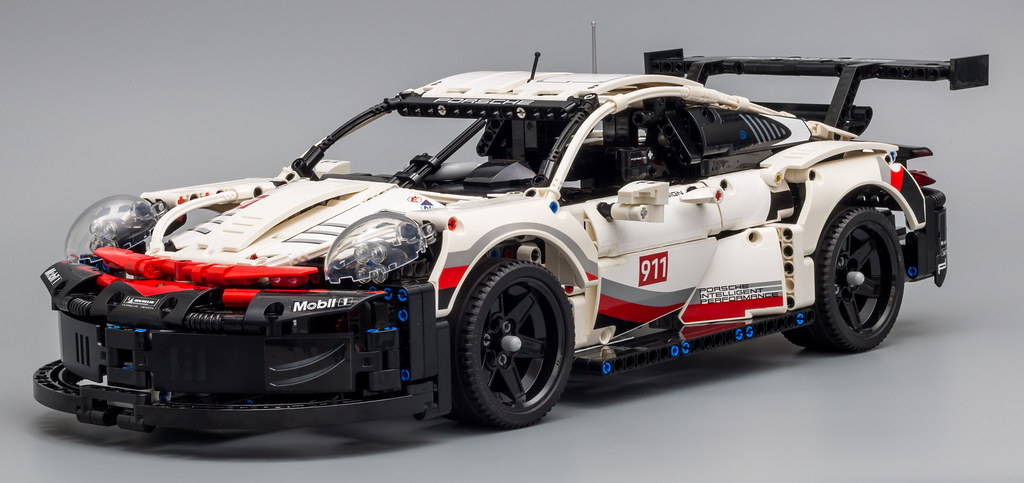 If you are a connoisseur of Technic sets, you will realize that the parts seem similar to others. The difference may be the fact that they came in new hues. One part that we fancied a lot is the reddish tow ball pins. You will see that the curved gear rack is black in hue. The parts that are printed are those curved wheel arch panels that we came across in the Porsche 911 GT3 RS.
We love that every white panel in this LEGO supercar has unique printing, which makes it easily match the striping of the vehicle.
When you complete the building process, and you stare at the interior, you will realize that it is sparse. This isn't a bad thing, as we feel that they did this in order to ensure that it is not weighty. Well, who would want a heavy race car? Definitely not me.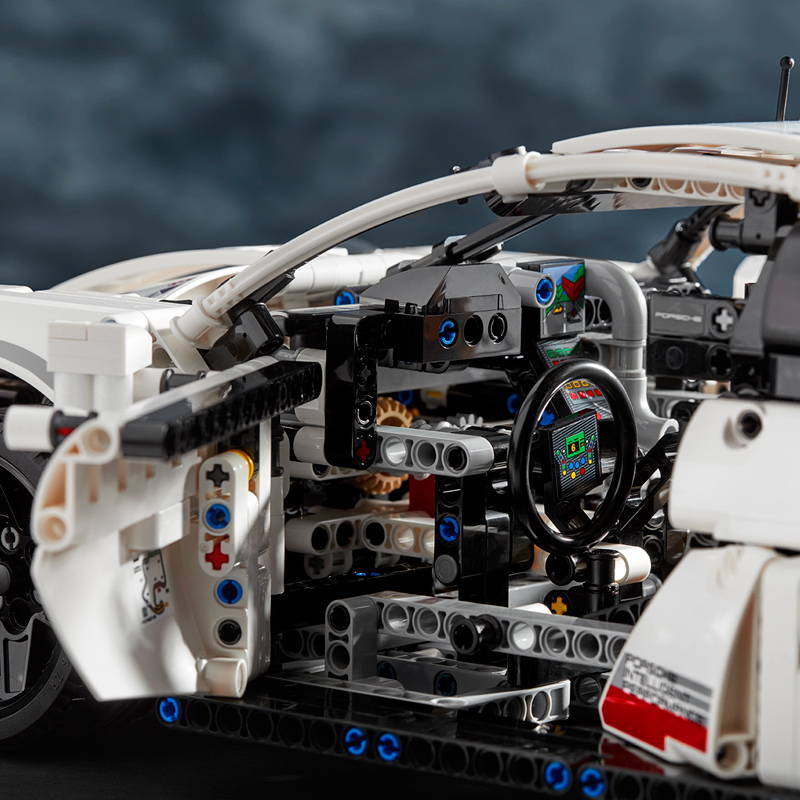 We love that they paid attention to detail to the parts that they installed in this model. When you compare the car seat of this model with the real car, you will realize that they are similar, as they both do not have any means of adjustment. They are affixed permanently, ensuring that the pedals can easily be used by different drivers.
When you open the door of this set, at the driver's side, you will see a tiny map of the Laguna Seca circuit. When your eyes wander to the middle console, you will realize that it is brightly colored.
Are you looking for "Light Kit for Porsche 911 RSR 42096"?
On top of it, you will see a tiny radar screen that allows the driver to know that vehicles are coming towards it. Have you driven the real car? That is a great chance that you will be alerted when a car behind you wants to overtake. This can be seen in the model. 


Generally, we have no choice but to component the effort that was put into the design of this vehicle. This is a LEGO Technic set that we are excited about. 
It is stylish, like earlier mentioned, and comes with many LED headlights. It comes with a rear diffuser that looks like an elaborate contraption. We love the fact that it comes in black, and reminds us of a spaceship's tail fins.
On top of your splitter, you will notice that it is silver. All in all, we love their appearance.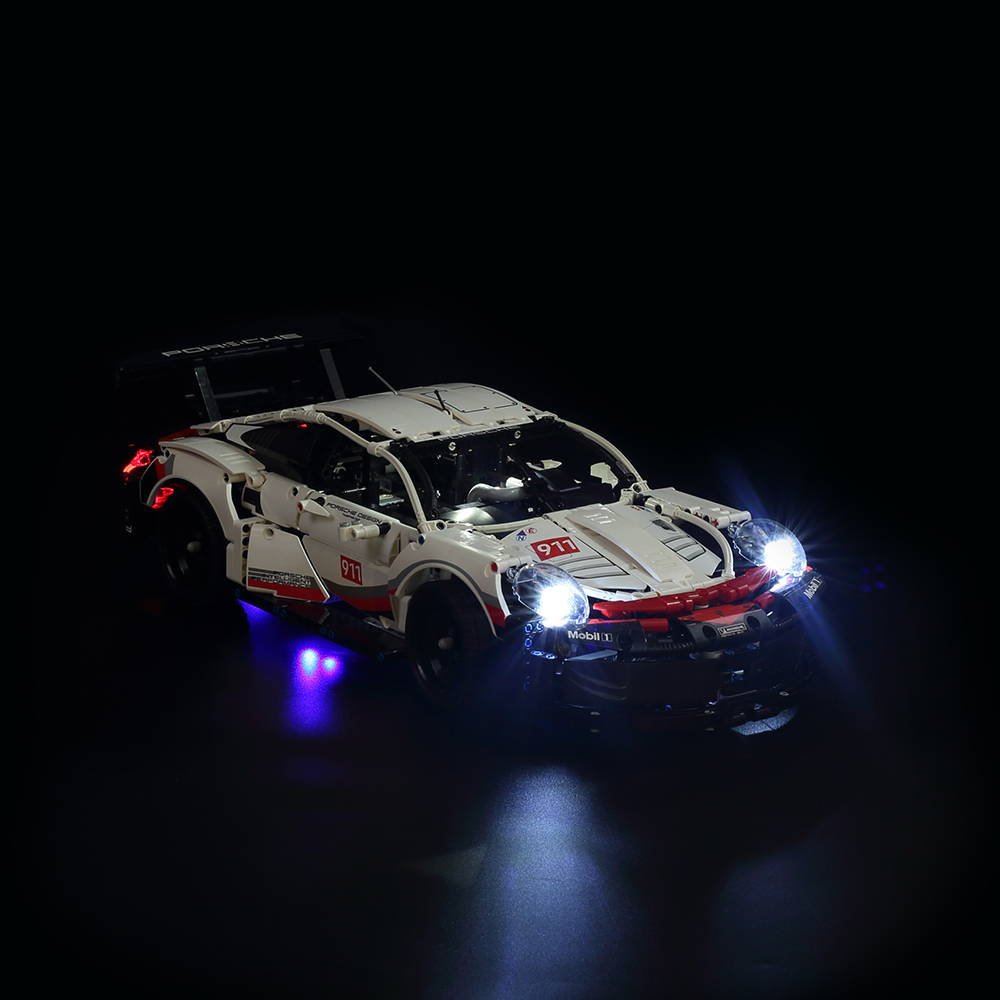 More attention was paid to style than its functionality, and we won't blame the manufacturers. They didn't want the weight to be much, so they stripped the vehicle of excess weight. We can say that it is all about its appearance, and we won't be wrong.
It comes with the fundamental aspects, which every car set has. You will see a steering, engine that is linked to its back wheels, as well as 4 wheel suspension.
When you open the car, you will see its interiors, which have a number of gubbins. If you want to have access to its engine, you merely have to raise its back cover.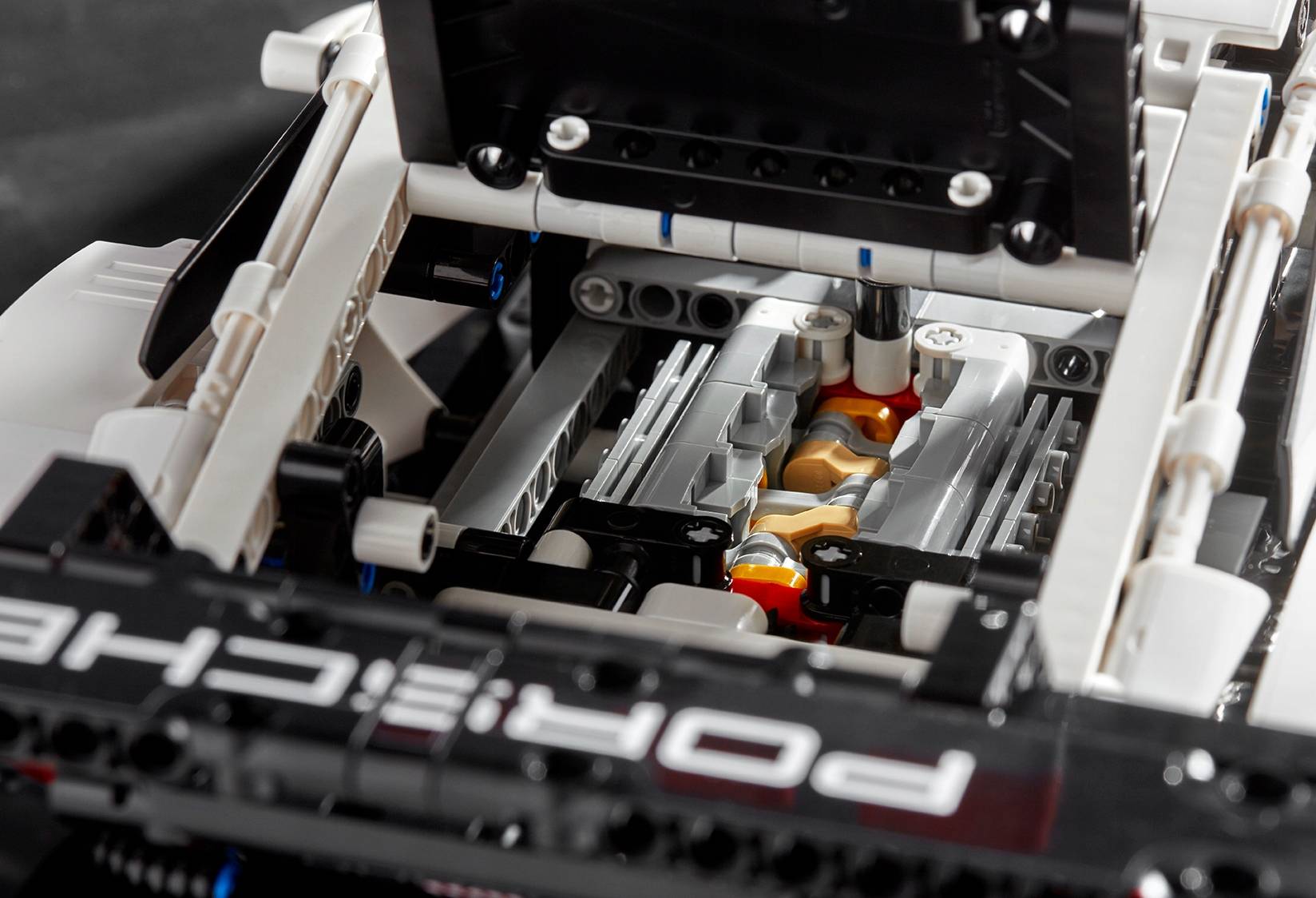 Like every car out there, you will start with the chassis, which is made up of the rear suspension and transmission. You will start with those parts before you lay the steering mechanism and front wheels on them. Immediately you do that, major parts of the functionality are done.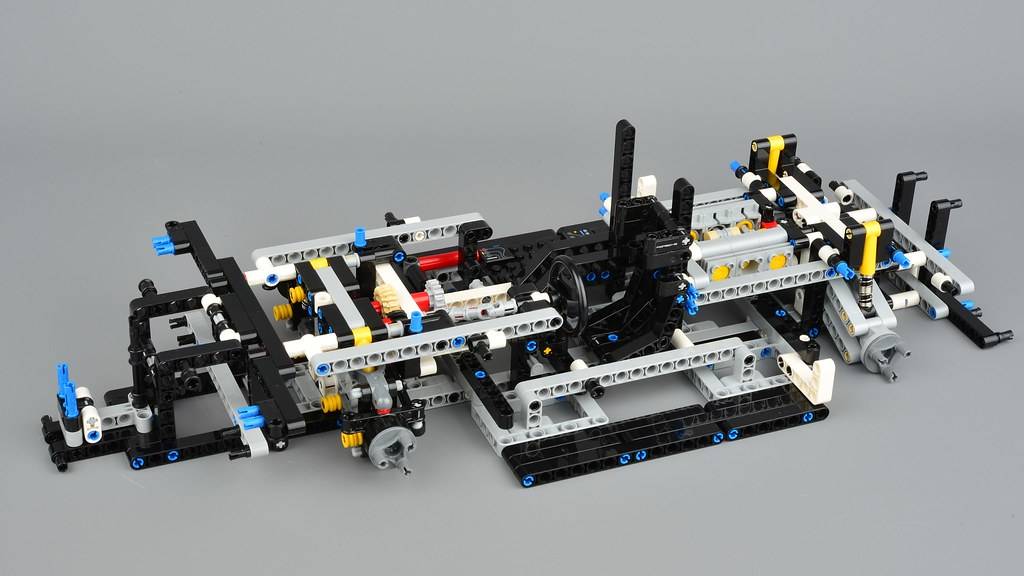 What you will do again will be the bodywork, which can be erected on the internal frame. 

You will have to link the steering wheel to the steering mechanism. In the interior, you will come across one driver's seat. Don't be surprised. This is meant to be a race car. We love the fact that it is black because it reminds us of the real car. 
You will come across its 6-cylinder engine, which you should insert at the back of the driver's seat. A differential links it to the back axle. 
You will place the side bodywork next before you finish it off with the stickers. They will be placed on a lot of panels. 

After that, you construct the front and bonnet, before you add additional stickers. 
You can create the curved skirt in the front by making use of two 1/4 circle gear rack 11X11 in black underneath it.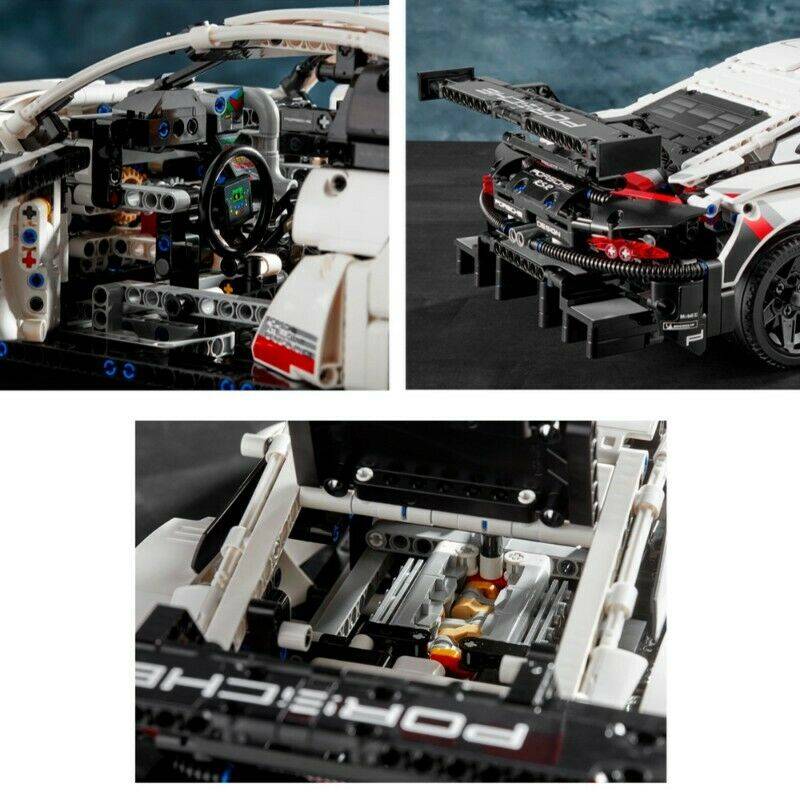 Immediately you have added the engine covering, as well as the rear end, and put additional stickers, you are done with your car. 
Building this is quite easy because the complicated internal mechanisms are not present like the gearbox.
For those that have coupled a lot of sets of this kind, they have one complaint. They feel that more attention was paid to the style of the set instead of the substance, which may not be wrong. This set doesn't have this snag to a large extent, thoughts functionality is still minute compared to its style.  

When it comes to style, this piece is beautiful, and this can be said to make up for its reduced level of functionality. 
Whether you fancy a race car or not, this LEGO supercar will leave you wanting more and more. 
Its stickers add to its style, and you may have no choice but to apply them. Why is this so? You may wonder. It is quite simple. If you do not add the stickers, the printed wheel arches may end up looking strange.
One issue that I had with this set was its front headlights. I felt they were extremely bulbous, but when they are compared to the 42056 Porsche, we have no choice but to say that they are smaller. Thank God for that change.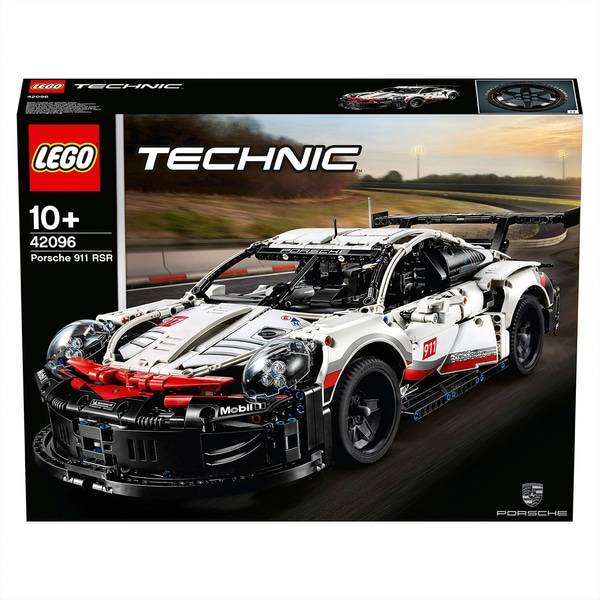 For those fans that want a stylish race car and love stickers on them, it won't be a bad idea to go for this. We can say that it is better than its predecessor, the GT3 RS, and we won't be wrong. 

---
4 comments
---
---