Tour around the city that never sleeps when you build the LEGO New York City 21028 Set.
Welcome to New York, a city where all your dreams can come true. New York is not just a city. It is an empire state with a wealth of opportunities. If you have big plans to accomplish, there is no better city to do that. Besides all these advantages, New York is a beautiful city with lots of tourist attractions. Enjoy visiting the iconic Statue of Liberty, Central Park, the Metropolitan art museum, and the famous Empire state building. All this and more is what awaits you as you plan to visit New York. But what if visiting New York is not in your budget this year? Could you still partake in the experience?

Yes, you can, with the Lego New York City 21028 set. With this set, Lego offers its intake on how New York City looks. The set provides eye-catching details that would be fun to build. Can't your friends shoot up to about the beautiful city of New York? Then why not try gifting them this fantastic Lego set. Aside from realistic details, this set also offers a satisfying building experience. What does that involve? Please, stay with us as we look into the intricacies of this Lego set. We will look into [1] the set's building experience, [2] all its remarkable features, and [3] how you can make it shine with our unique Lego light kit. Now, let's first consider this Lego set-building experience.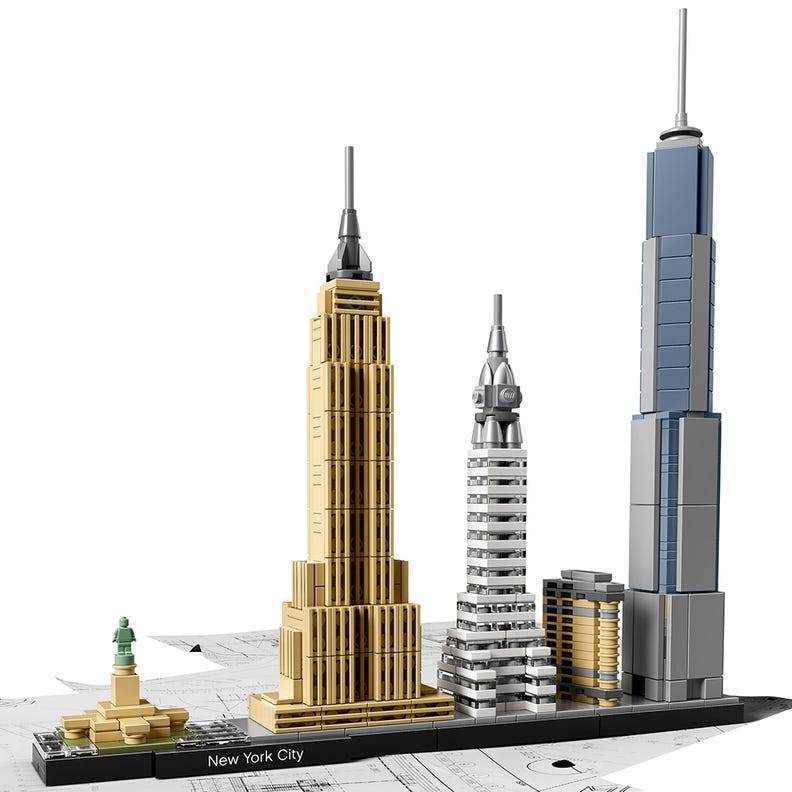 BUILDING EXPERIENCE FOR THE LEGO NEW YORK CITY 21028 SET.
Recreate the 205,000 acres of miles with the Lego New York City set. But instead of building the whole city of New York, this set offers you the opportunity to recreate significant locations in this beautiful city. Among the buildings and tourist attractions, you would be bringing to life are the New York City Skyline building and the Statue of Liberty, to mention a few. Build like a professional construction worker by starting from the city's foundation. Once you have successfully set the foundation, start positioning and building each Lego New York City building one step at a time. Make the scene around your construction site look even more authentic by carefully arranging each brick accordingly to mimic sand and granites. Doing this will help you feel even more like a building engineer.
This Lego New York City set also comes with a building plan. This plan has already helped you position your Lego city buildings. With the Lego group as your architect, you do not need to worry because you are bound to succeed. And to help make your work even more straightforward, this Lego set offers a clear, easy-to-understand instruction manual. This manual also features diagrams and write-ups to help guide you through the process. If you have never used a Lego set before, starting with a more straightforward set would be best. You can start with probably a Lego Ninjago set, and then once you have gained a little experience, you could then move over to this set. Regardless, it would be best to get this set now so that when you are finally ready to build, it will be just at your fingertips. Now that we have looked into the fantastic features this set comes with.
AMAZING FEATURES FOR THE LEGO NEW YORK CITY 21028 SET.
● A LEGO ARCHITECTURE SET.
This Lego set is part of the Lego architecture collection. It offers a building design that is both authentic and satisfying to look at. Each brick building has been designed to replicate its real-life counterparts. Some of the structures you would bring to life include the Statue of Liberty, the New York City Skyline, the Empire State Building, the Flatiron Building, and the Chrysler Building. If you follow this set's building instructions, your set slowly comes to life.
● A COLLECTABLE BOOKLET.
Inside this booklet lies all the secrets you would be bringing to life for this Lego set. It also contains all other information about it for Lego to accomplish a set realistically. Enjoy going through this booklet even before embarking on your building journey. Then, once you are done reading about this set, you can then use the clear building instructions to accomplish your Lego New York City buildings.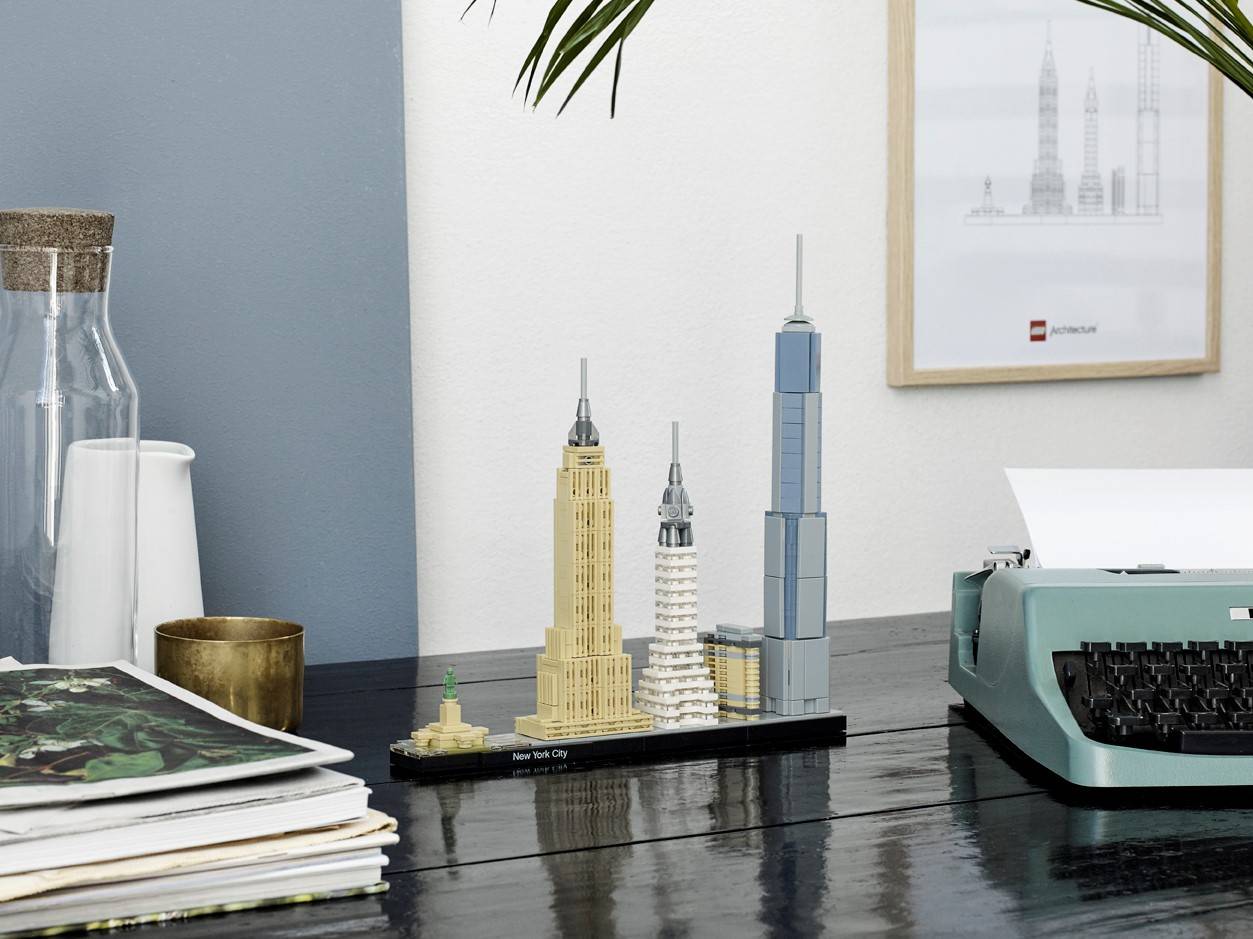 ● STANDARD BUILDING MATERIALS.
No matter how many cool features this set has, it would not be fun to work with if the work materials were sub-standard. Lego is aware of this and has taken its time to ensure that its materials meet company standards. Quality assurance tests are done on each batch of Lego sets produced. This testing ensures that each material is both work-friendly and compatible. Lego bricks are fun to work with because they have been tested to ensure consistency, both when they attach and detach. So if you are an experienced Lego builder, you could build this Lego set in record time. These sets have also been tested to ensure safety and can be worked with kids around.
● A SUITABLE DISPLAY SET.
Aside from the fact that this set has a fun building experience, it also offers a satisfying finish. This makes it excellent as a display set. Because this sets the overall ratio, you could display it anywhere. You could decide to put this set on display on your office center table or even on your living room table. And since this set is part of the Lego architectural collection, you could also display the set alongside other sets in your Lego City.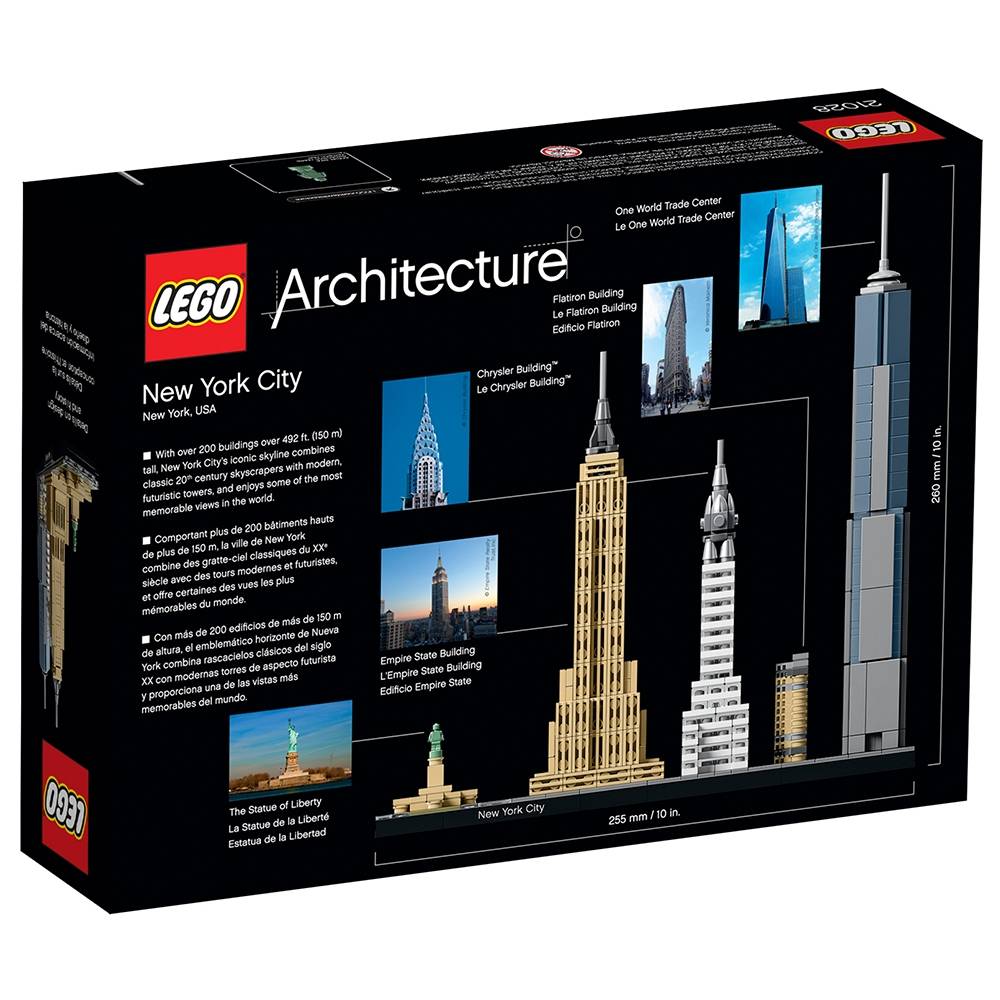 ● SET SIZE.
As said earlier, the Lego New York City has a good display ratio. It comes with a total of 598 pieces. When fully put together, the set will measure 10 inches high, 9 inches wide, and 1 inch deep. This set size makes this set amazing to look at for hours.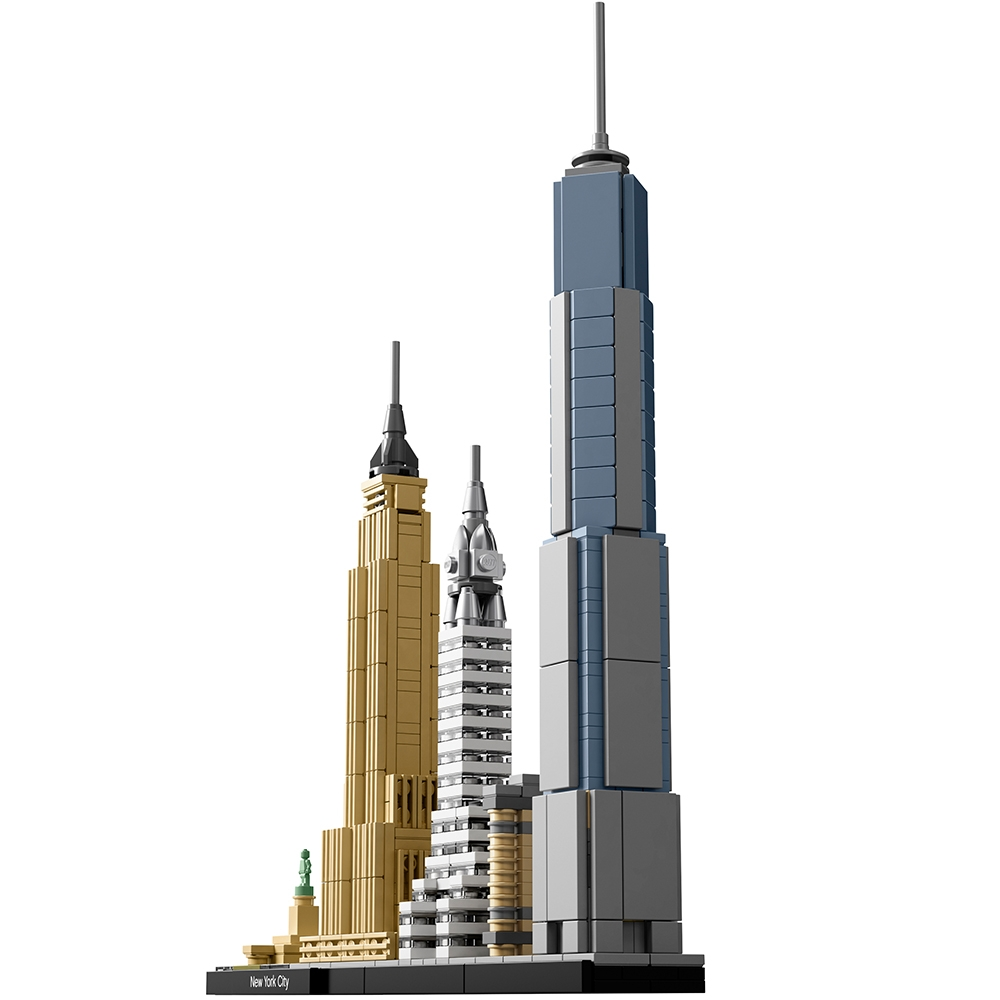 ● SET PRICE.
Get this incredible Lego set directly from the Lego website or any Lego store in your area. The price of this set could vary from one Lego store to another. But directly from our website at 59.99 dollars. So visit the Lego website and get yourself the Lego New York City set today. Then add our special light kit to light up your Lego New York City even at night! How? Let's find out.

MAKE YOUR LEGO NEW YORK CITY ONE THAT NEVER SLEEPS WITH THE HELP OF OUR SPECIAL LIGHT KITS.
Yes, you can light up the streets of your Lego New York City with the help of our special light kits. Our light kits are designed to be very compatible with each Lego set. So you can be sure to find the light kit that works perfectly for your set. Once you have ordered our light kits, you must be wondering how you can get started with the installation. Let's look at something to consider before and during, and after the installation.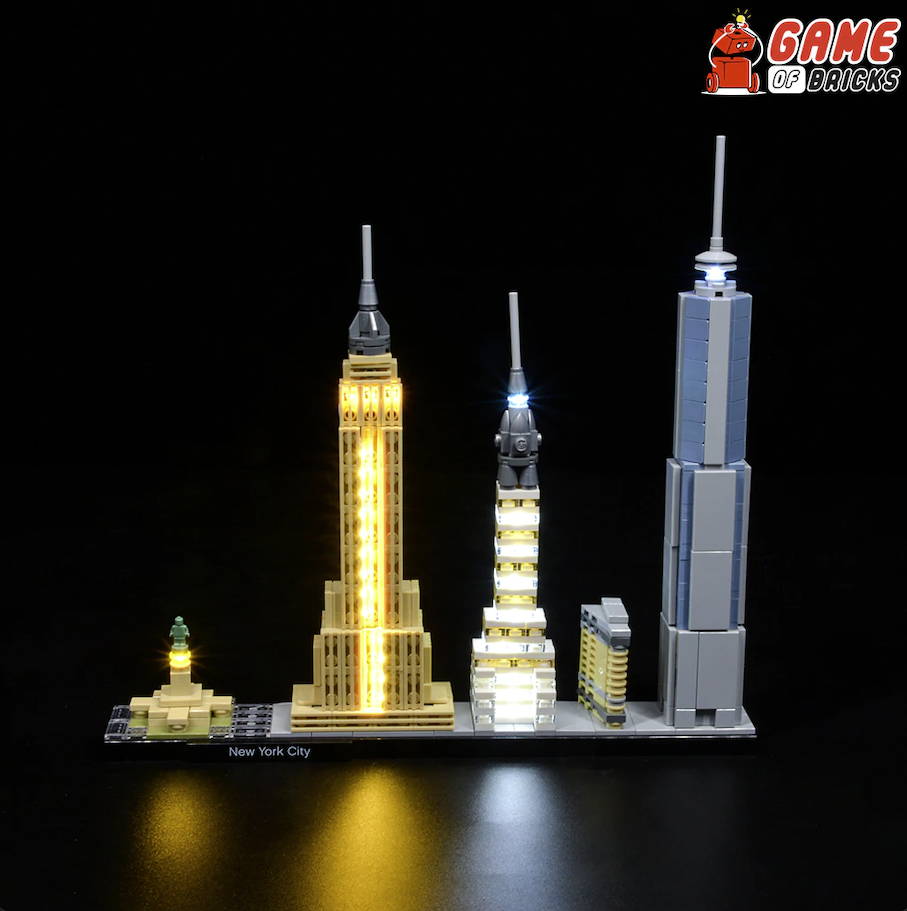 1. Inspect all arriving light kits.
Once your light kits arrive, be sure to inspect all of them thoroughly. This inspection is essential because it is common for your light kits to sustain damage incurred during shipping. So your purpose for checking your light equipment is to ensure that all installation parts are perfect and ready for use.
2. Install using manual.
After you have inspected your light kits, the next stage is to install them. If you are new to our fantastic light kits, you can use the manual each light kit comes with. The instructions are clear and easy to follow. Make sure to follow all the instructions in the manual. If you do, you will achieve much success. Also, make sure you handle each of our light kits with care. Doing so would significantly reduce the risk of damage to your light kit.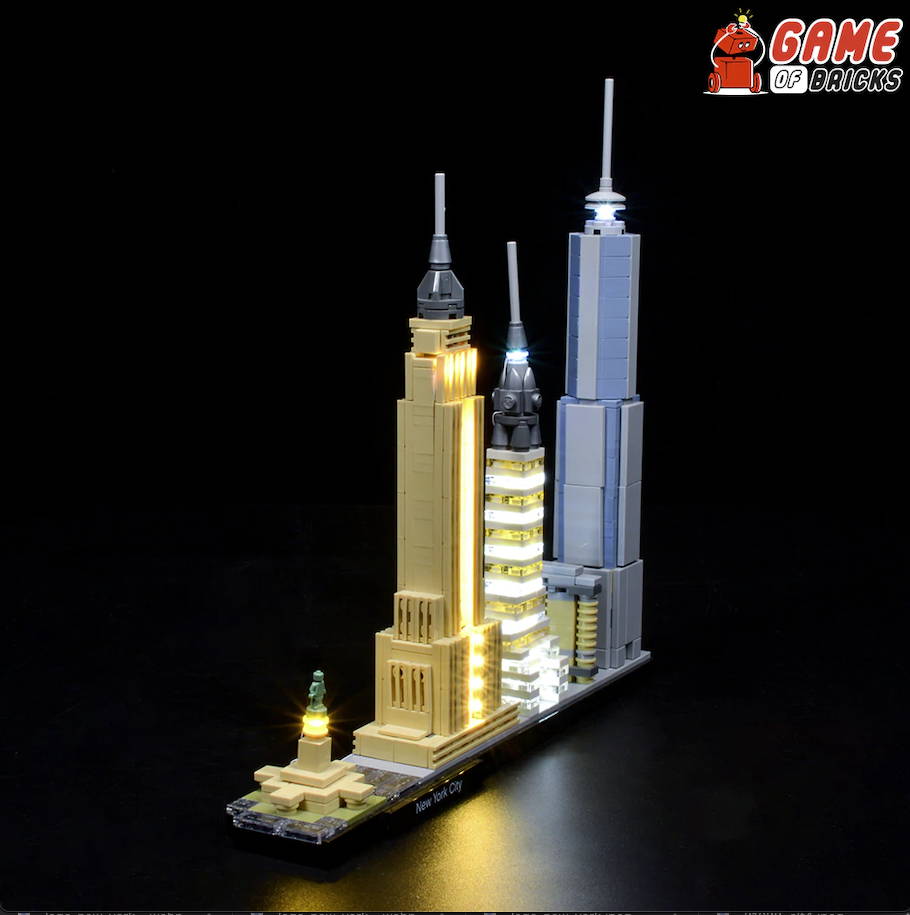 3. Test light kit.
Testing for signs of sparks and short-circuiting would help trace the problem. Once you have found out the source of the problem, see that the problem is fixed immediately. Once you have successfully rectified the issue, proudly show off your Lego New York City set for all to see!
---