Recreate every moment when you build the LEGO Hogwarts Moments Defense Class 76397 Set.
By

Mark Gini
/
September 12, 2022
The Harry Potter movieis known for its take on magic and enchantment. If you are a fan of the HarryPotter movie, you must have your special moments throughout the movie. SomeHarry Potter fans argue that some of the best scenes in the movie were from theDefense Class at Hogwarts. In the Defense Class, Harry Potter and his friendswere taught to hone their skills, using them to defend themselves. What wasyour favorite moment from the Hogwarts defense class? Stop for a while andthink. Now you have got that moment, don't you wish you could recreate thatmoment? If that's how you feel, you will love Lego's new addition to itscollection, which allows you to recreate all your favorite moments from theHogwarts Defense Class.

So, without further adue, we are pleased to present the " Lego Hogwarts Moments Defense Class76397 set ". With this Lego set, you are allowed to recreate all yourfavorite Hogwarts Defense Classes with one set. This Lego set comes with lotsof cool and authentic details, which helps keep the Lego set as close aspossible to the Hogwarts Defense Class in the Harry Potter movie. The set alsocomes with Minifigures and Mini furniture to help make your scene look evenmore authentic. This Lego set can be a good way to relax after the day'sstress. Or perhaps you are looking for something to help keep your kids engagedfor hours; this set could be a good way to do that. In addition, the LegoHogwarts Moments Defense Class set offers a nice and engaging buildingexperience. Today's post will uncover all you need to know about this Lego set,including how awesome our light kits will look on the set. So without delay,let's get started.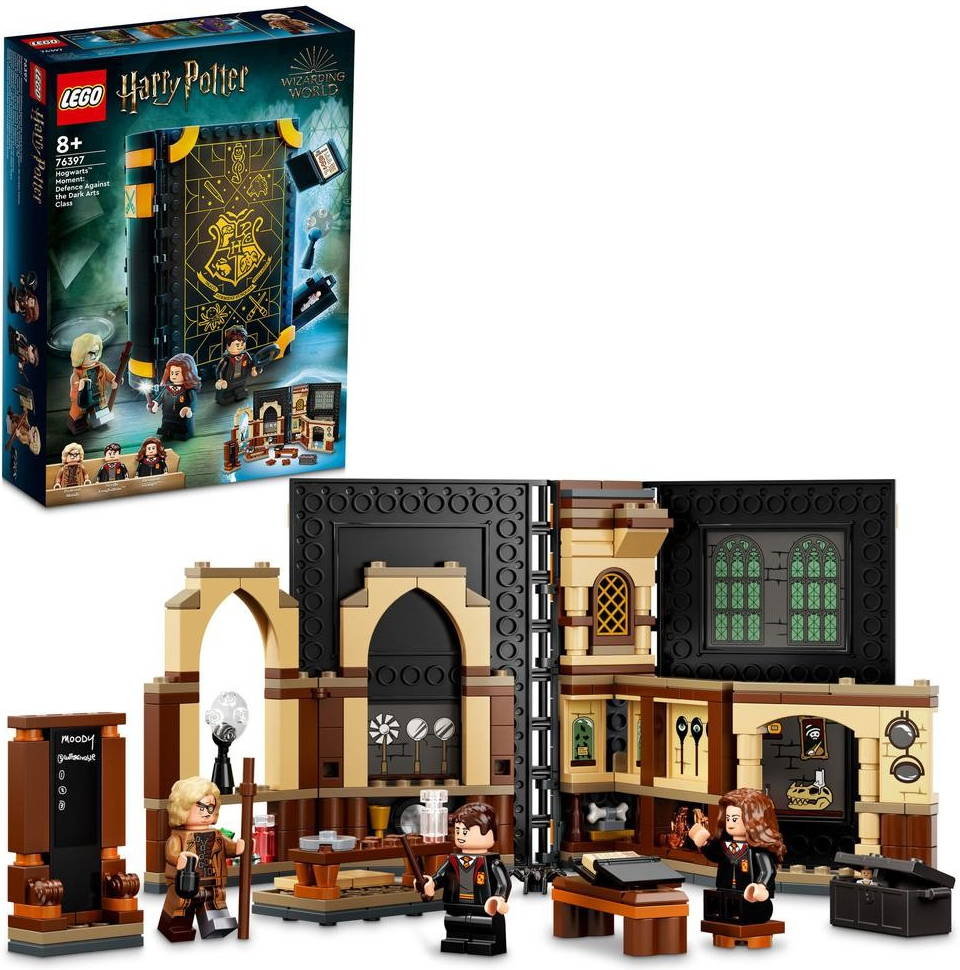 BUILDING EXPERIENCE FOR THE LEGO HOGWARTS MOMENTS DEFENSECLASS 76397 SET.
The Lego HogwartsMoments Defense Class set offers a very straightforward building experience. Inthe set, you have included only one numbered bag containing all the toolsneeded to put the set together successfully. The completely built set lookslike a magic book, when opened, reveals the Defense Class within. The set comeswith Minifigures and is fun and easy to put together. Once you are donebuilding all the Minifigures, you will now be tasked with the building of thebook and all the details within. If you are an experienced builder, you willfind this process easy and quick to accomplish. It should take approximately anhour to complete this part of your building process. Once you finish thebuilding process, you will be left with the arrangement. For this process, youhave a free hand to the set however you deem fit. The amazing thing about thisis that you are sure to do an awesome job no matter how you display this set.
AMAZING FEATURES FOR THE LEGO HOGWARTS MOMENTS DEFENSECLASS 76397 SET.
● A KIDSSET.
Though adults can engagein the building of this Lego set, the set is originally designed for kids.That's why the set has a seemingly smooth building experience. So if you are aparent looking for something to help keep your kids engaged for long hourswhile you relax from the stress of the day, this Lego set is the way to go.This is because not only will your kids build; they will have the opportunityto engage in roleplaying and recreation of their favorite scenes from the HarryPotter movie.
● AMAZING ACCESSORIES.
The Lego HogwartsMoments Defense Class is a set that comes with lots of cool accessories. Theseaccessories help beautify the set, making it look amazing on display. Some ofthese accessories include tables, chairs, a mini Hogwarts box, and ablackboard. All this can be moved and arranged however you like, depending onwhat scene you are trying to recreate. The fun part is that you can recreatenew scenes, making your opportunities endless.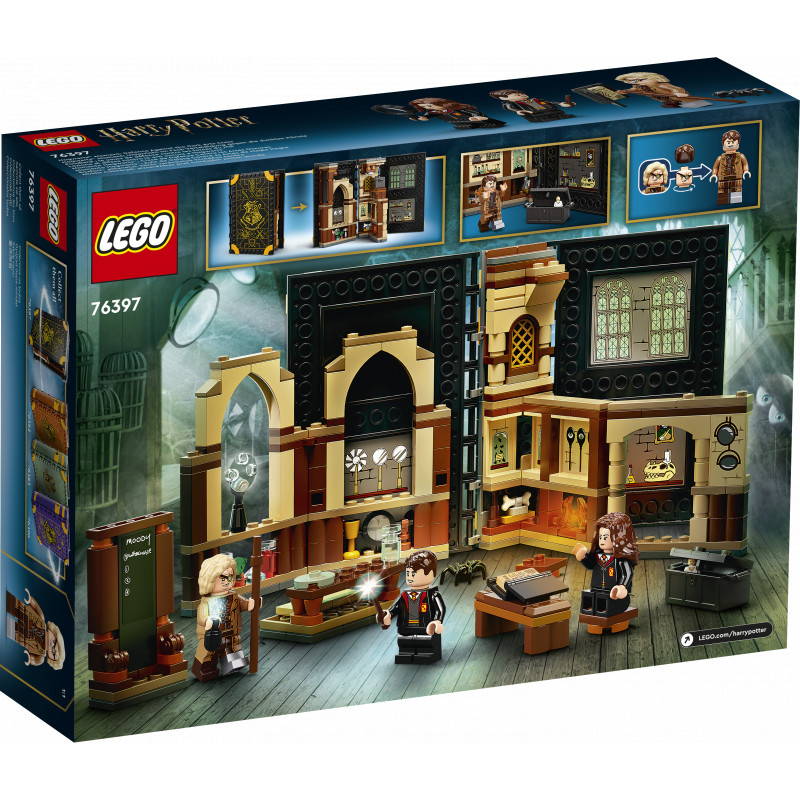 ● MINIFIGURES.
The Lego HogwartsMoments Defense Class also comes with Minifigures that You could place aroundthe scene. You have a total of three Minifigures: Neville Longbottom, Mad-Eye Moody, and Hermione Grange.These Minifigures are all dressed in uniforms, which you can use to identifythem.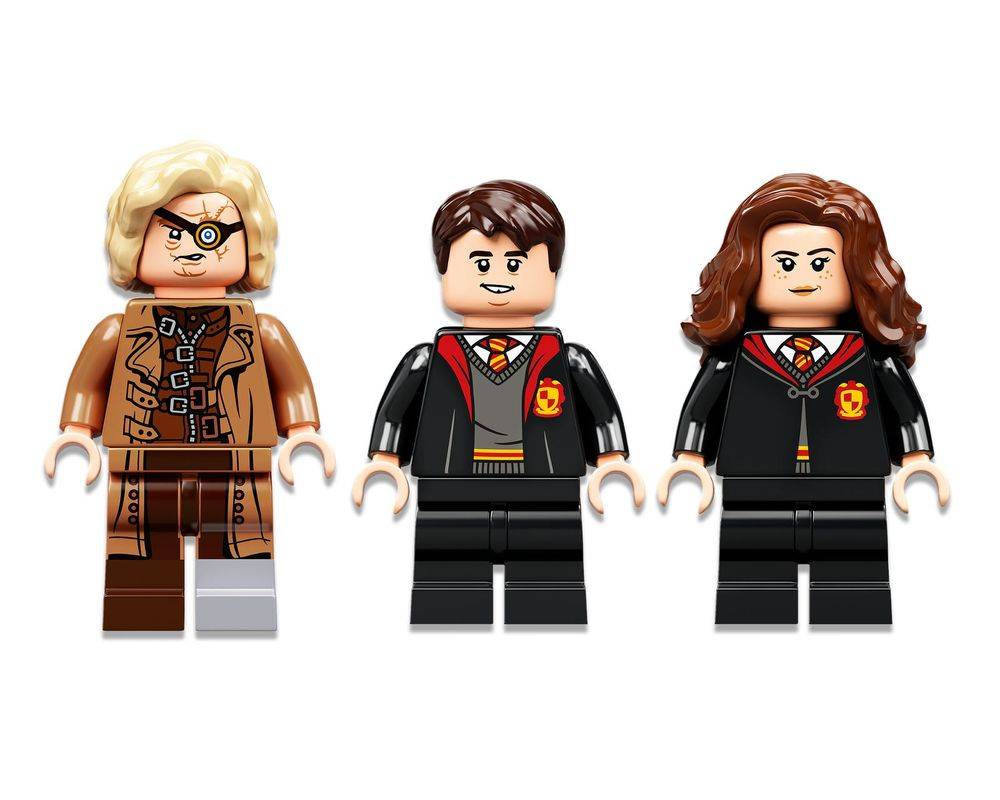 SET SIZE.
The Lego Hogwarts Moments Defense Class could be considered a small Lego set. This is because all its 257 pieces fit perfectly in one bag. The Lego set has as much building as their arrangement to produce the final product. When fully put together the Lego Hogwarts Moments Defense Class measures about 5 inches high, 3.5 inches wide, and 1.5 inches deep. You could display this Lego set on your bookshelf or your office desk.
You can purchase this Lego set right now direct from the Lego website. You could also get the set from a Lego store if you live in an area where you can access one. Since this set is a children's set, you can get it for an estimated 30 dollars from the Lego website. Once you have purchased your set, there is one more step left to unlock your set's full potential. You need to buy and install our Lego light kits. But how do you go about that? Let's find out.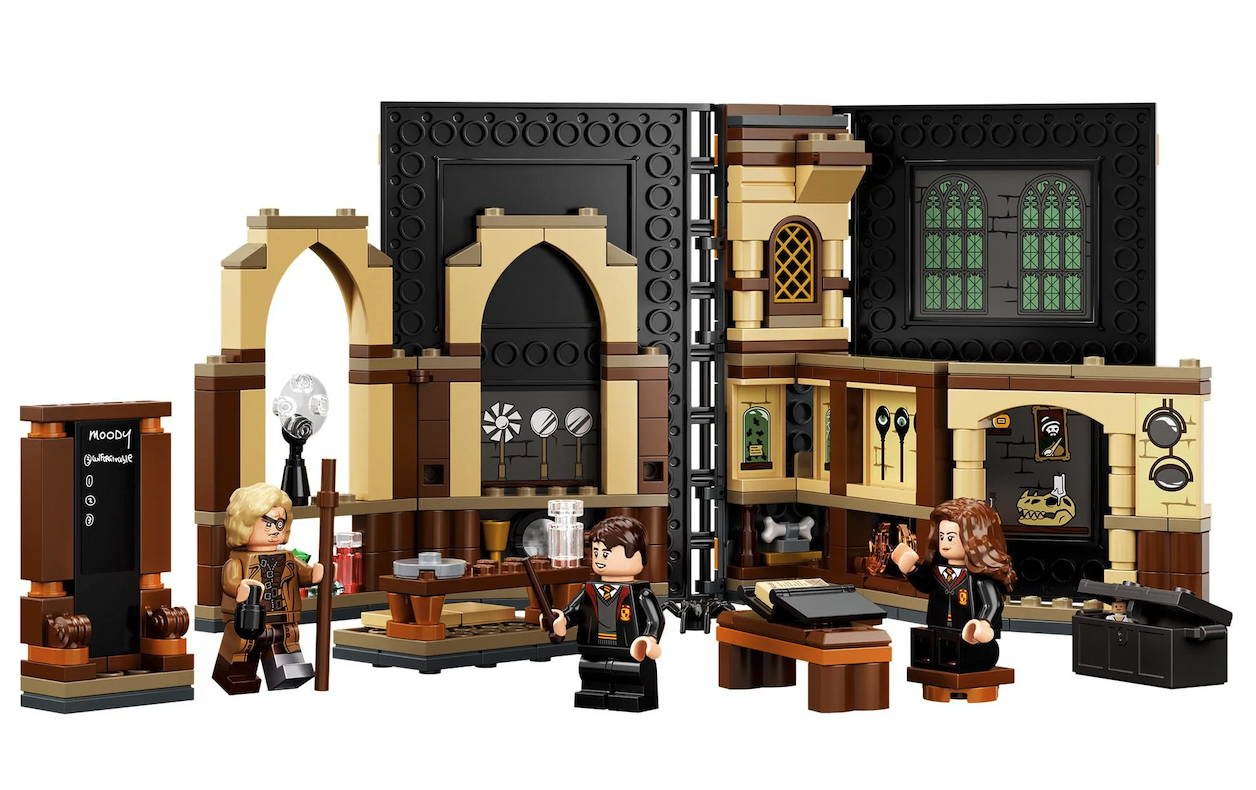 Your father can keep this on his desk at the office or in his study room at home. This can be a do-it-yourself project as it is quite easy to make. Well, you can start by picking out his favorite colors from the LEGO bricks. Then you start putting it together, leaving a hole in the middle to serve as where the pens can stay. If your dad likes to draw, he can also store his drawing pencils here. This is a heartwarming gift that you can give to your dad and it would be much appreciated.


MAKE YOUR LEGO HOGWARTS MOMENT DEFENSE CLASS SET LOOK EVEN MORE MAGICAL WITH OUR LEGO LIGHT KITS.
With our amazing Lego lights, you can improve the looks of your set a lot more. Our kits are designed and customized just for Lego sets. Including them in your set will improve your set's display looks a lot more. To get started with our Lego lights, you must follow these humble suggestions. Following them will help you get the most out of your installation process.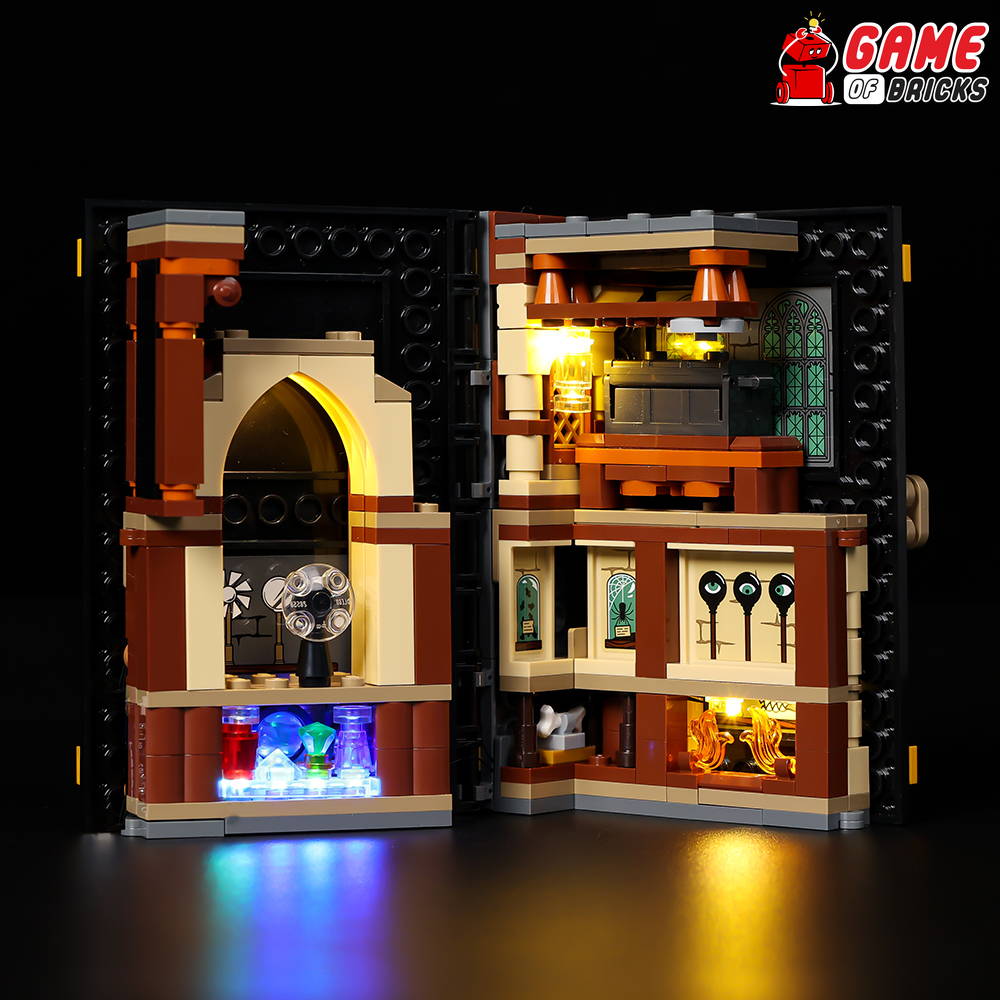 INSPECT
Before you begin using our light kits, it would be best if you took some time to inspect them. Our light kits are very fragile and can sustain some damage during shipment. And to ensure that your light kits are in good condition and would not cause building complications, it would be best to take the time to inspect them. Once you are sure that your set is safe, you can go ahead and install it. But if you discover any problems with your Lego set, request a replacement using your warranty card.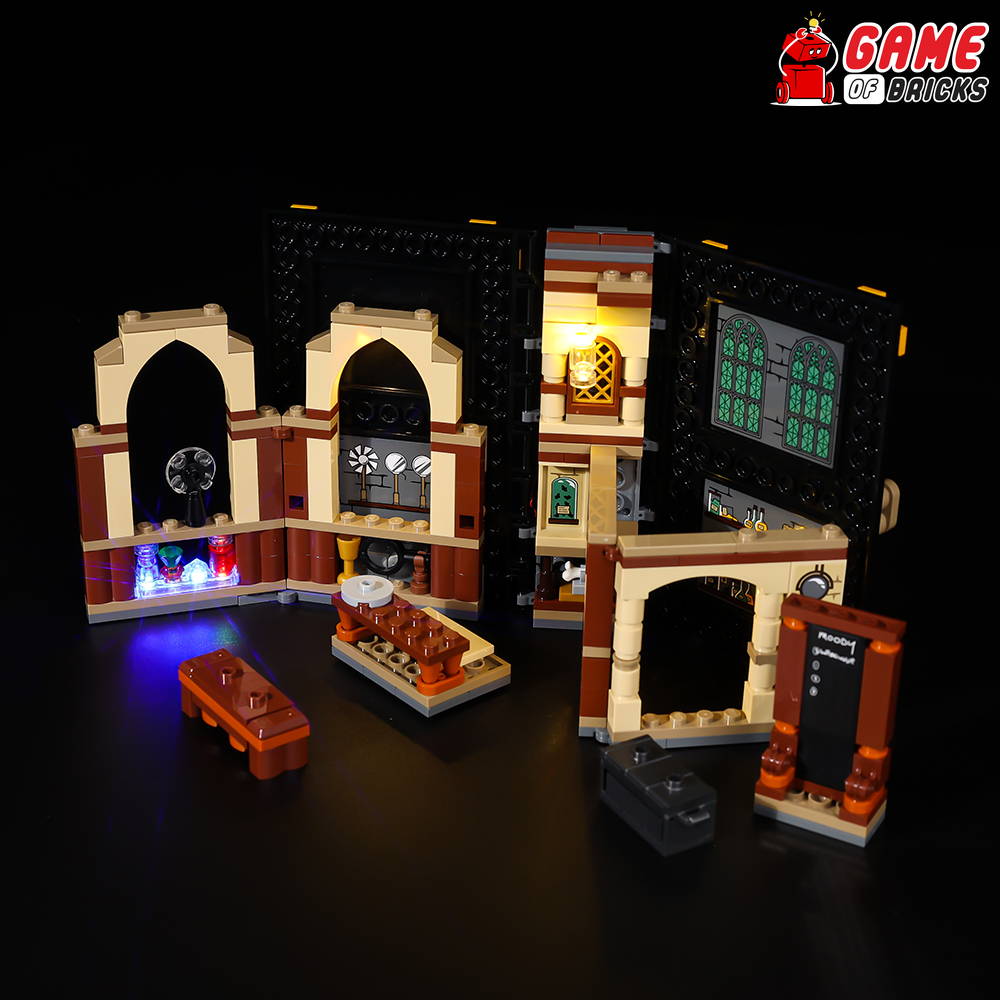 INSTALL
Once you inspect your light kits, it's time to install them. And to succeed in this process, it would be best to use the instruction manual. The manual would ensure you do not run into any roadblocks while installing. If you follow the instructions from the manual carefully, you will surely succeed.
This would be very amazing and would melt the heart of any dad. If you are a mom with kids, you can guide them to make this LEGO Superhero card with LEGO Minifigures such as Batman, Superman, Hulk, and any other superhero character that fits in.

TEST RUN
Now that you have completed the installation of your Lego lights, it's time to test-run it. This is to ensure your light kits are safe and working perfectly. So search out for signs of short-circuiting. This will assist you in quickly spotting any damages. Once you have spotted damage, be sure to fix it. Once you are sure your set is in perfect condition, put it on display for all to see and be completely blown away by its features.