A World of Enchantment with the LEGO Elf Club House 10275 set
Are you a fan of adventure movies? Movies like Cinderella, the snow-white, and sleeping beauty? Or maybe you are into more mature adventure movies like Merlin, Author, shadow hunters, and so on. What is your favorite creature of the magical realm? Is it the ferries? Or perhaps the Goblins? Or perhaps it's everyone's favorite, the Elves. Many people share a love for elves, seeing that they are very skillful creatures, known to have excellent fighting skills, calm spirits, and a thing with magic. Elves are also known to be very fun and have a community spirit. 

Would you like to spend a day or two as an elf? Well, if that's how you feel, then there's good news. With the Lego elf clubhouse, you can enter into a world of enchantment and fun as you spend time with your fellow elf companions in this fantastic clubhouse. The elf clubhouse is designed in such a way to help you tap into that elven spirit. And to make your experience even more worthwhile, Lego has even gone further to add little elf Minifigures to help make roleplaying a whole lot more fun. But what fun can Lego builders look forward to with this set? Let's find out in the next section.
BUILDING EXPERIENCE FOR THE LEGO ELF CLUB HOUSE 10275 SET.
The Lego elf clubhouse is a set full of excitement and thrill. Builders can feel like an architect in an enchanted village building this set. This has a fun build, and this set also comes with a Christmas vibe. Are you are in search of what to get your Christmas blood pumping? then this is you. Spend time bringing this fantastic set to life with all its incredible features. The scene in the elf clubhouse is designed to recreate the clubhouse of the Christmas elves working with Santa. Plus, this is an adult set, so you can expect to undergo some challenges along the way. This shouldn't get you discouraged, for this set comes with instruction manuals which would help any builder get the hang of building this set. This set also comes with fun accessories that could be good for your kids to play with.
This set could also be a fun way to bond with your family. This set is not only being an excellent way to bond with your kids doing something fun and exciting, but it also has a charisma theme and vibe, which will help your kids connect with their Christmas spirit early enough. This set could also serve as a good display masterpiece because of its peculiar features-features which are well enough to help it stand out in a world of Lego set collections. This unique feature adds to the overall satisfaction you would derive from building this set. But what are some of those cool features that make this set's build so satisfying? Well, let's find out in the next section.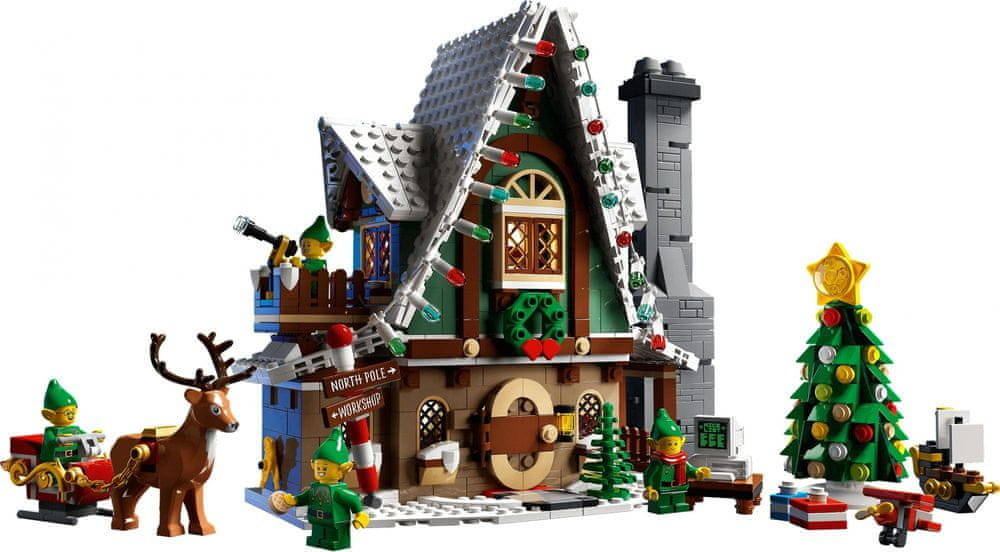 BUILDING EXPERIENCE FOR THE LEGO ELF CLUB HOUSE 10275 SET.
The Lego elf clubhouse comes with unique and genuinely intriguing features. This section will put insight into just what those features are. So if this is the section you have been waiting for, then don't go anywhere.
• THE CHRISTMAS FEEL.
The whole scene around the elf clubhouse is to help replicate the fun playground of Santa's elves, who help make Christmas a joyful holiday. They help Santa get his sleigh ready, package and arrange gifts, and when all the work is done, they celebrate in the clubhouse. You can use this building of this set as an opportunity to educate your kids about the story of Santa's elves and how they help make Christmas a wonderful reality. This set can help join your family together, so it is highly recommended that you put it together as close to Christmas as possible.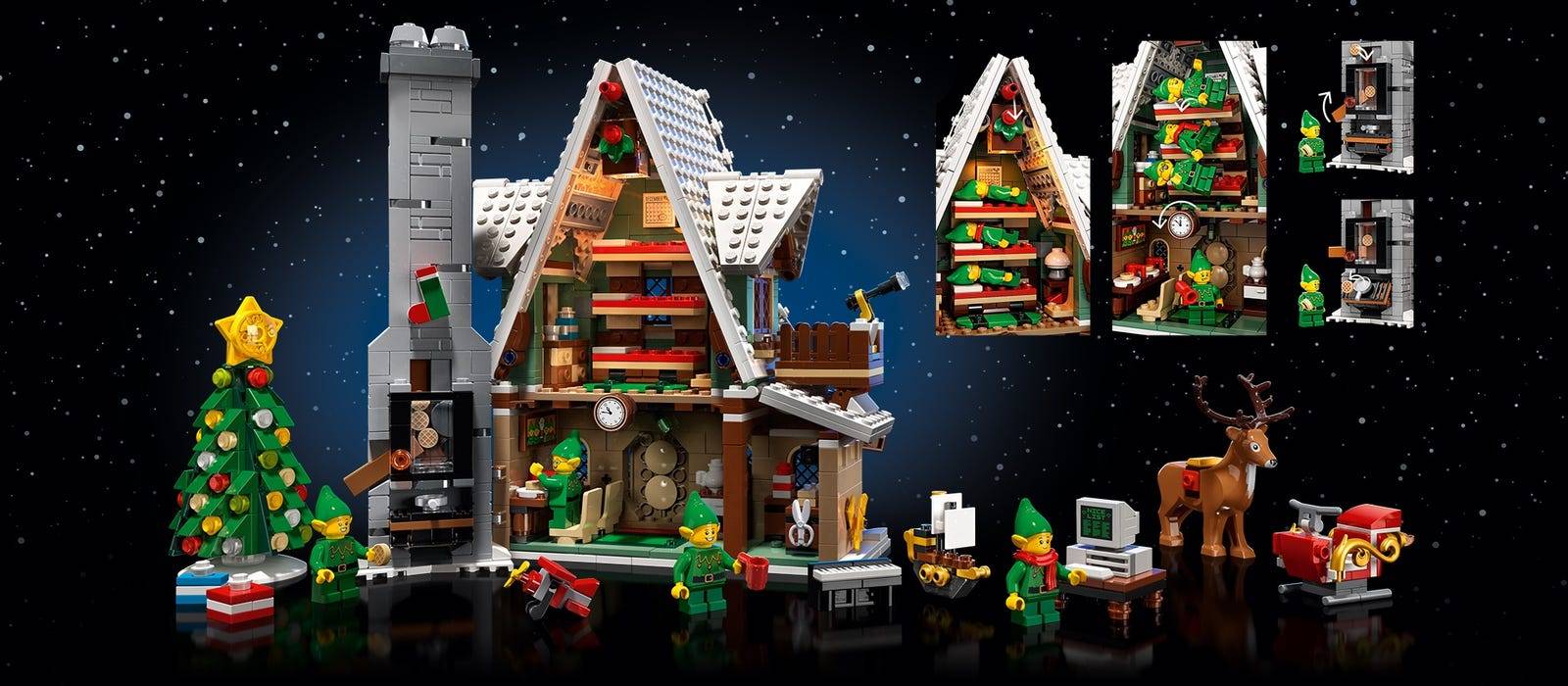 • INTRIGUING FEATURES.
The Lego elf clubhouse has some of the most intriguing features yet. It comes with over 1000 pieces of pure, top-quality bricks. These bricks could be easily attached and detached. It has also been scrutinized and proven to be safe for both children and grown-up use. The set also features a snowy clubhouse with a beautiful color combination for the outside. The inside of this set is a whole new world entirely. You get to recreate a comfortable elf clubhouse experience, the type of coziness only percent during Christmas Eve. The set also provides beautiful accessories to help make your indoor decoration much more effortless. Some of these accessories include a telescope to gaze at the stars, a repositionable Chimney, a waffle machine, and Santa's sleigh port. All these features help make this set fun and exciting to build anytime and anywhere.

• LITTLE ELF MINIFIGURE.
This incredible Lego set also includes four Minifigures. And not just any Minifigure, but elf Minifigures. These Minifigures are designed to make roleplaying a whole lot fun. Enter into a world of fun and adventure as you join Santa's elves as they celebrate a well-deserved break after a long preparation for Christmas. Kids cloud join the elves as they party and enjoy fun games during the Christmas season. And the fun part about this set is that it could be revisited every Christmas season and will be the perfect gift for your family during the Christmas season.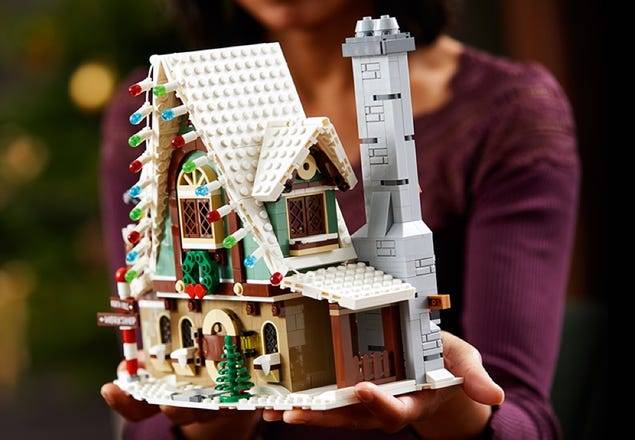 • SET SIZE.
The Lego set is a large size set with over 1194 brick pieces. So this means that you would need to have patience with the building of the set. When the set has been completed, it will look charming as a display set. This set would be difficult to miss because being about 9 inches tall and 6 inches in depth. This set even includes little brick Christmas lights to help make it stand out, leaving viewers captivated for hours staring at its magnificence.
I know spending time to read about this set must have got you excited enough to purchase it as your family's next big Lego project. So what really do you need to do to make this a reality? First, note that this set could vary in price as with other Lego products due to some crucial factors. These factors include your country, currency value, and product availability in that part of the world. To make purchasing et a whole lot easier, you could purchase it directly from lego.com or Lego stores in your country. Well, if you reside in the US, you could get this set for about 99.99 dollars. If you do not live in the US, converting this amount to your currencies denomination could help give you the sets cost in your country.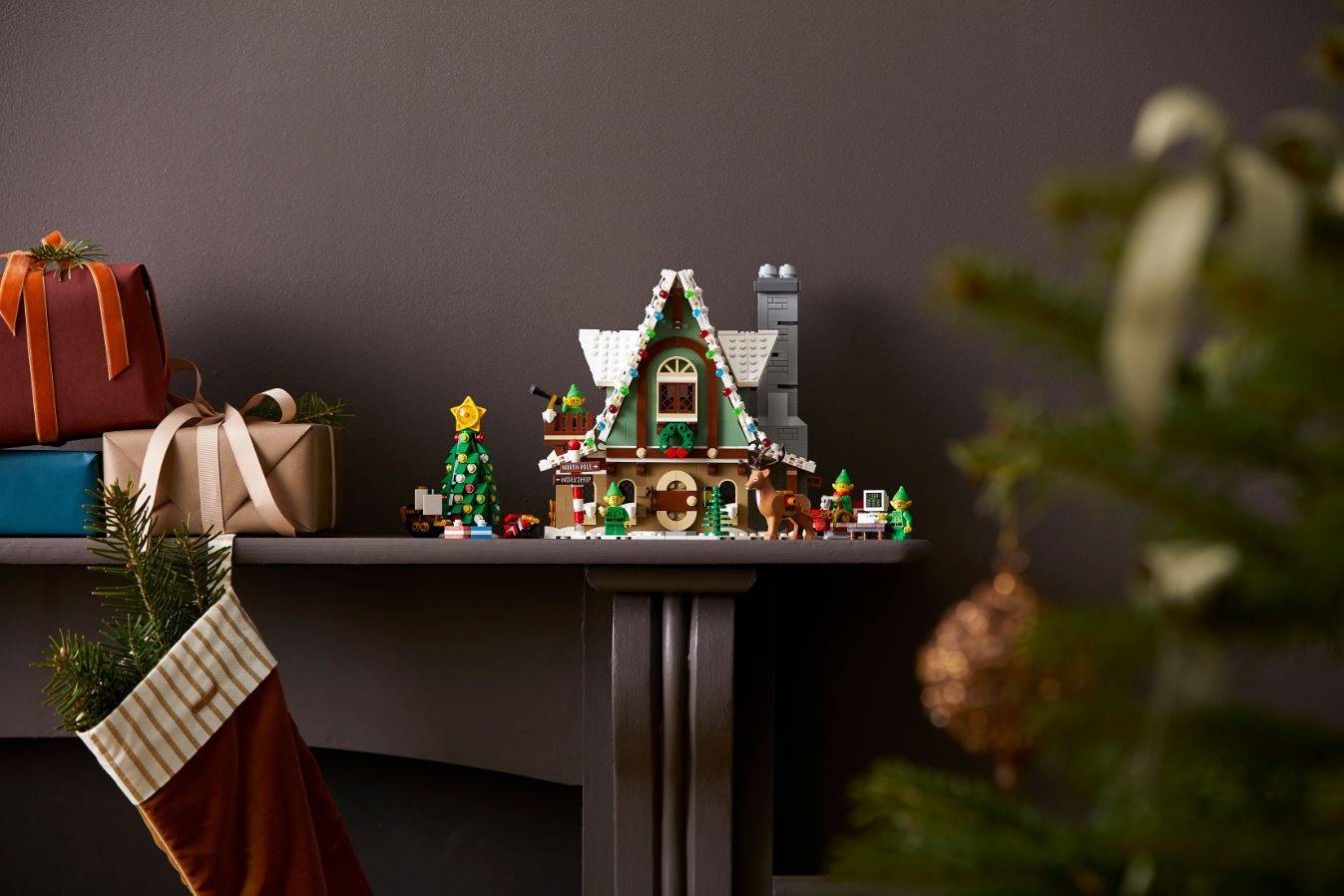 MAKE THIS SET EVEN MORE BREATHTAKING WITH OUR AMAZING GAME OF BRICKS LIGHT KITS.
The Lego elf clubhouse is already so magnificent in and out. Could you imagine this set looking even more magnificent? Well, it could help with the installation of our special light kits. Are you new to Lego lights? Be rest assured that the light kits can be easy to install if you take your time following these simple steps.
1. BUILD YOUR ELF CLUBHOUSE SET FIRST.
To make your light kit installation a whole lot easier, it's best to take time building your elf clubhouse to the best of your abilities. This will help you correctly draw out a plan for success while also helping you decide what light kit will best suit your Lego set. It would also help you understand more fully the instructions found in the light kit manual.
2. INSPECT ALL SHIPPED LIGHT KITS.
After your purchased light kits arrive, take your time to inspect each light kit and accessories appropriately. This inspection is essential due to the careless treatment your light kits may undergo during shipment. This lack of care could lead to light kits getting damaged. If this does occur, no need to fret. Each light kit purchased from a game of bricks, the official light kit producers, comes with a thirty-day warranty card. This card covers all damages that could be incurred during shipment. So once you have gotten all that sorted out, you can now move over to installation.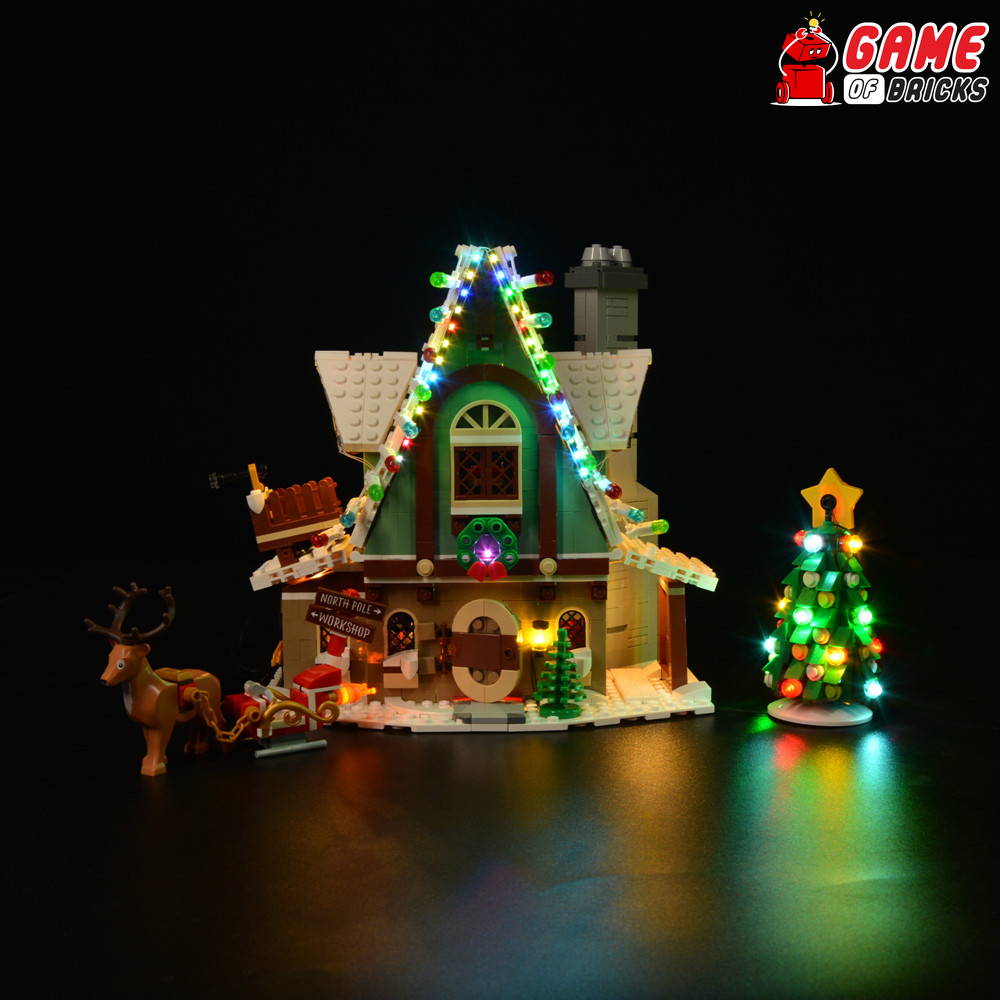 3. INSTALL AND TEST RUN YOUR LIGHT KIT.
The final step would be to follow your instruction manual. The instruction manual contains step-by-step guidelines that can help make the process a whole lot easier. If you follow the instructions to the latter, you will be sure to install the light kit beautifully. Once you have finished installing your light kit, take time to do a brief test run to ensure that everything is okay. As you test run, ensure to look out for traces of short-circuiting. Once you are done with all your tests, this fantastic set is on display for all to see!!!
---
2 comments
---
---