LEGO Challenge Cards
By

Nikita P.
/
January 16, 2020
If you are a LEGO lover or your child is, you can be sure that these challenge cards might just be what you need. Everyone loves playing a LEGO game. It comes with its own happiness and a complete breath of fresh air. With these challenge cards, you learn to think outside the box, build your brain while creating awesome LEGOs.


It doesn't necessarily matter if it's too hot or cold or rainy on the outside, this LEGO card's purpose is to form a party activity for you or even incorporated in a home school curriculum. This challenge game is the best at helping kids know newer and possibly cooler ways to make use of their LEGOs. Generally speaking, LEGO games are designed to help kids think, build and develop.
There are a lot of latest legos which includes a lot of other things and all you have to do is follow the instruction in building and in no time you could set it on your shelf and smile at it when you walk by but sooner or later they get taken away and built in an entirely different direction. Most people don't know that this is possible and that is the purpose of LEGO challenge games.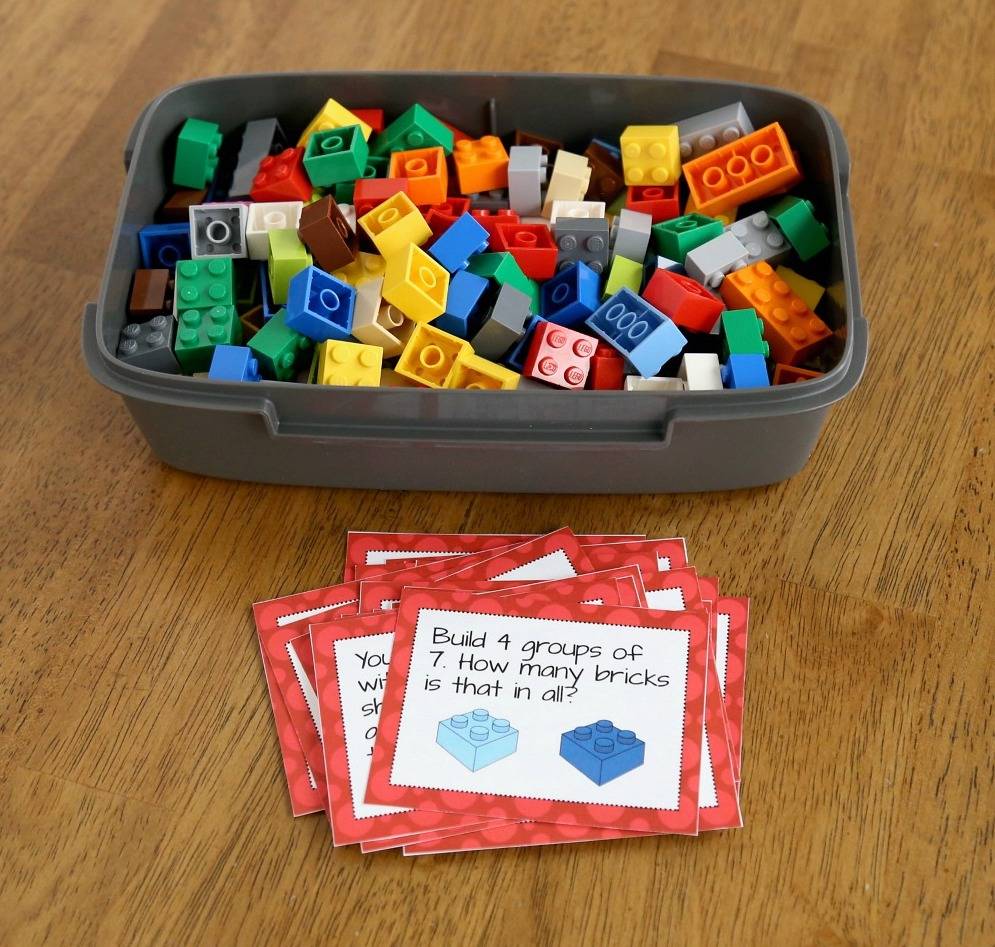 LEGO games are the perfect way to keep kids of all ages busy, interested and their brains stimulated. These LEGO challenge cards offer kids the opportunity to form teams or to work individually in order to complete a challenge given to them.

The LEGO challenge card comes in various versions which also improves kid's vocabularies and adds an educational piece that makes learning and playing come together to become one.

The collection of the LEGO challenge card is designed to be a simple preparatory way of entering into the STEM world which stands for science, technology, engineering, and math. It is also designed to let children have as much fun as possible while also learning a lot of new things. Visual representation matters a great deal when it has to do with the brain. People would easily remember what they see and practice on than what they see in just text.
STEM challenges for kids provide a fun and educating way to enhance the performance of kids in the classroom. Just as LEGO challenge cards. There are different categories of different aspects of life such as science and earth etc. These challenges were designed to seize students' utmost attention due to their simplicity and diversity. They can be easy to complete and also enlightening.
STEM challenges in general help learn new things and help LEGO lovers think out of the box.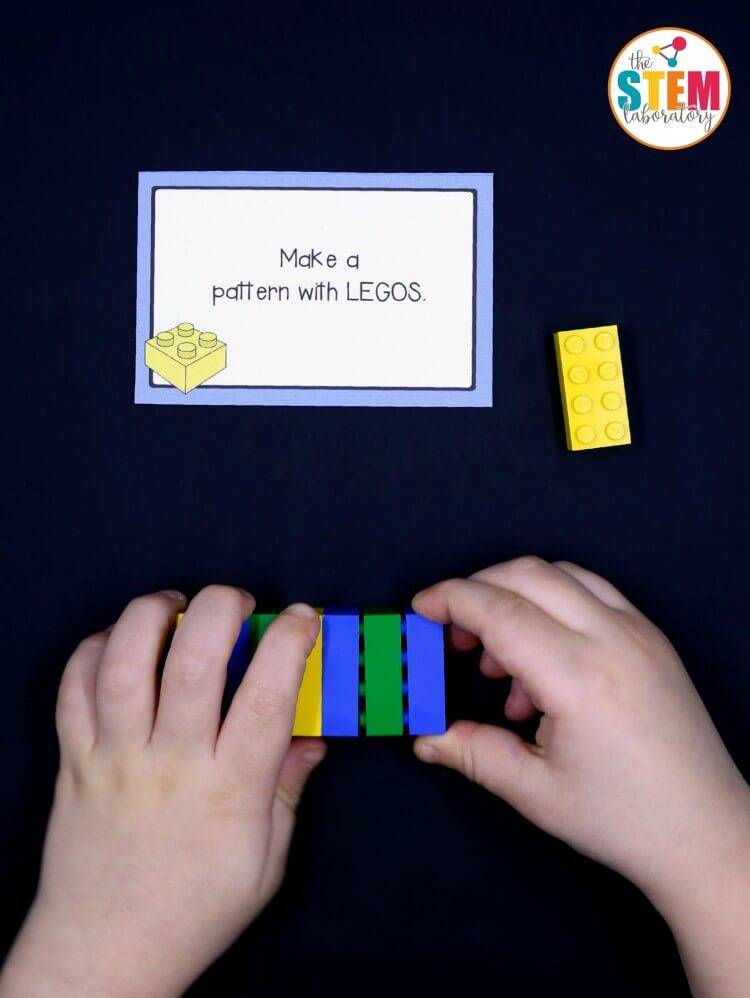 These challenge cards offer a new and engaging way to bring kids into a thinking space in different interests such as art, engineering, science, technology, and math. Each of these challenge cards offers two sides which include the front ( the challenge itself and a complete list of materials you would be needing to complete the challenge). The other part of the challenge card is to enlighten you further on what to do by giving you hints, explanations, and questions. Each of these activities makes use of already given and common materials. Children can choose to play them individually or as a team.
STEM challenge cards are a good way to integrate the STEM system into the classroom through the provision of activities that seem appealing to the student. The texts on the cards are children friendly and they come with the visual material lists which are fun, easy and educational. The LEGO challenge cards can be played individually, as small groups or even as a whole class activity.
This activity would require some materials which can be found in any LEGO set so teachers can have them available to the children. The STEM challenge cards also have a guide that can help younger children understand the depth and science of all their given challenges. The cards can be paired with free resource guides to encourage great science experiments.
The LEGO challenge cards are a fun way to learn about STEM challenges while building the best LEGO assemble there is. Who says your kids can't learn and have fun. These challenge cards provide teachers and parents easier and not intimidating ways of adding STEM to their homes and to their classrooms while engaging children in a harmless activity.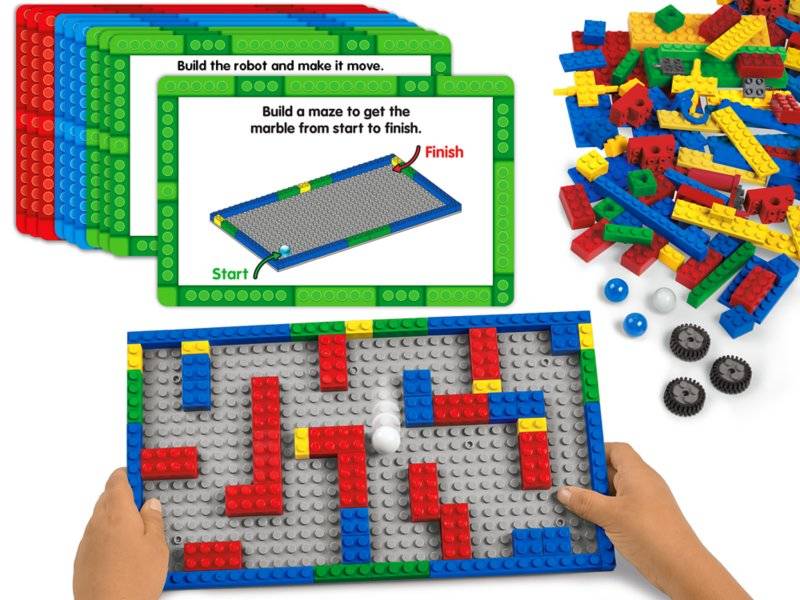 Each challenge card provides you with two sides to further advance learning as a process. The visual lists of materials and the challenges are the first things you encounter in other to complete the challenge. The back of the card provides an extending learning text and visuals to further throw more light on a particular challenge by giving out hints and questions.
LEGOs are a lot more than just building up to race cars or a house as it has sharpened the minds of kids for so many years and for enabling them to think for themselves.
LEGO STEM Challenge Cards

Over the years, it is without question that LEGOs have stood the test of time and has evolved with the rest of the world even down to computer games and competing videos. Lots of kids still enjoy the classic building with the bricks.

The LEGO stem challenge cards offer children hands-on practice with things in the world which many people have little no knowledge of. This includes science, technology, engineering and of course, math. With today's society, you never know when and how this knowledge can come in handy and you can never be too sure.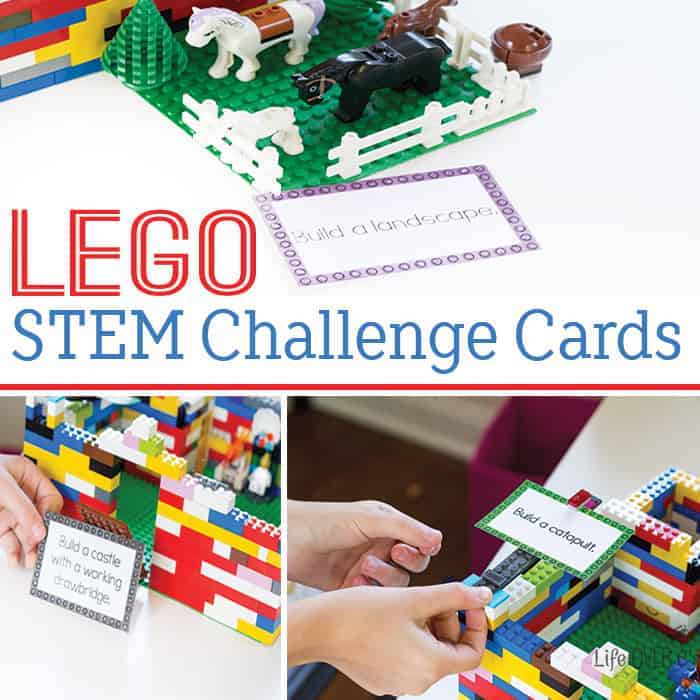 These cards are designed to let kids have a blast as these activities are educating and full of fun along the way. These challenge cards are designed for kids of all ages from pre-kindergarten to elementary school. Even adults can join in on the fun with these STEM activities and either at home or in the classrooms, they are fun for just about everybody after all.

Benefits Of Challenge Cards

STEM education is vastly increasing in popularity in so many schools. A lot of schools have implanted this learning pattern into their curriculum and this makes it a vital part of all that is taught in school. There are various benefits children get from challenge cards. Some of these benefits include;

Both ingenuity and creativity can be paired with STEM to achieve newer innovations from new ideas. Creativity is the backbone of developments in the world of science and technology and without it, digital processing and artificial intelligence would not be possible today. Various technologies were invented by people who have come to realize that as long as you can think it, with the right materials you can make it happen. The use of challenge cards helps to unlock that thought in children at an early age.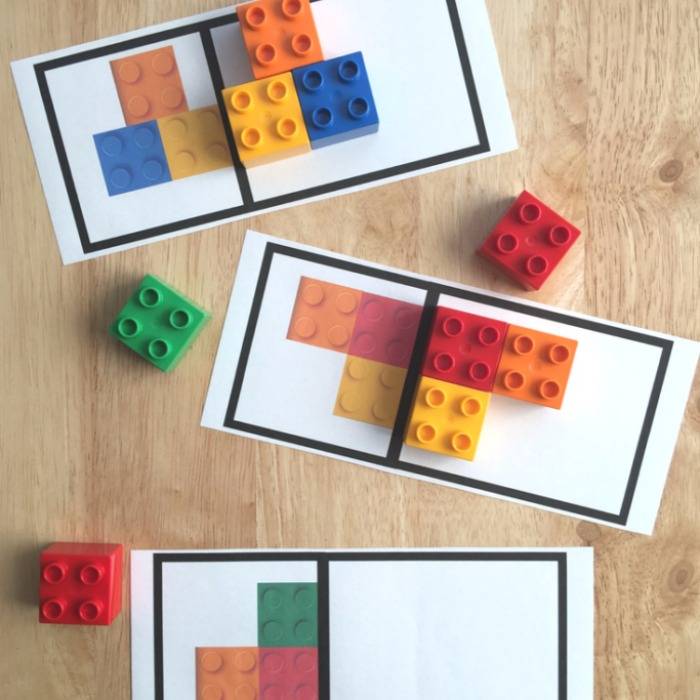 When you fall, you can either get back up or lie down and remain the one who just gave up. STEM education through challenge cards helps students get back up once they fall and gives them the courage to try again. Challenge cards emphasize the value of failure as a learning process that must be met to overcome. This enables students to accept their mistakes and work towards correcting them instead of giving up.

This in return builds the confidence of students and makes them resilient when they encounter challenges and the going gets tough. It teaches them that failure is inevitable but it is the road to success with the right drive.
Encourages Experimentation
Everyone needs a little lesson on risk-taking and no one is too young to learn. Without risk-taking, some of the words' dearest innovations would be non-existent. The various technological advancement we enjoy this day and for that last few decades wouldn't have been possible if not got the sake of experimentation and perfection. Many of these were created by people who think outside the box.

Encourages The Use Of Tech
Challenge cards encourage children to understand the power of technology as well as innovation. When children know about these technologies, they are a lot more accepting and embracing when its time to use them. This gives children the upper hand in today's world which is getting tech-centered.

Challenges teach our kids how to solve problems through the use of critical thinking and application. These LEGO STEM challenge cards encourage students to examine problems accurately before finding effective ways of solving them.
Encourages Teamwork and Knowledge application

LEGO challenge cards teach children to work with each other as teams in order to find a collective solution, record data.give presentations of written reports, etc. This makes them excel in team-oriented workplaces and the environment.

Students are taught skills that can be applied in the real world. This drives students to learn and acquire more knowledge as the case may be and build an unstoppable workforce.
LEGO challenge cards are a must-have for your kids to prepare them for the real world as it evolves. They can build a lot of LEGOs while building up in character and in spirit.