Fun LEGO Activities for Thanksgiving 2020
We all know Thanksgiving is fast approaching. A time when the color of the leaves change and the air all around us becomes crispy. We all need to head indoors to make sure we make use of these Fun LEGO Activities for Thanksgiving. Lego light kit  is great and it grants us not just hours of imaginative and creative play, but it also helps us with several different opportunities which helps us all learn. Did we knowthat these Lego bricks are epic for several other things like mathematics, engineering, science, and a bunch of other academic subjects? Well if you did not know of this before, now you have full knowledge of them.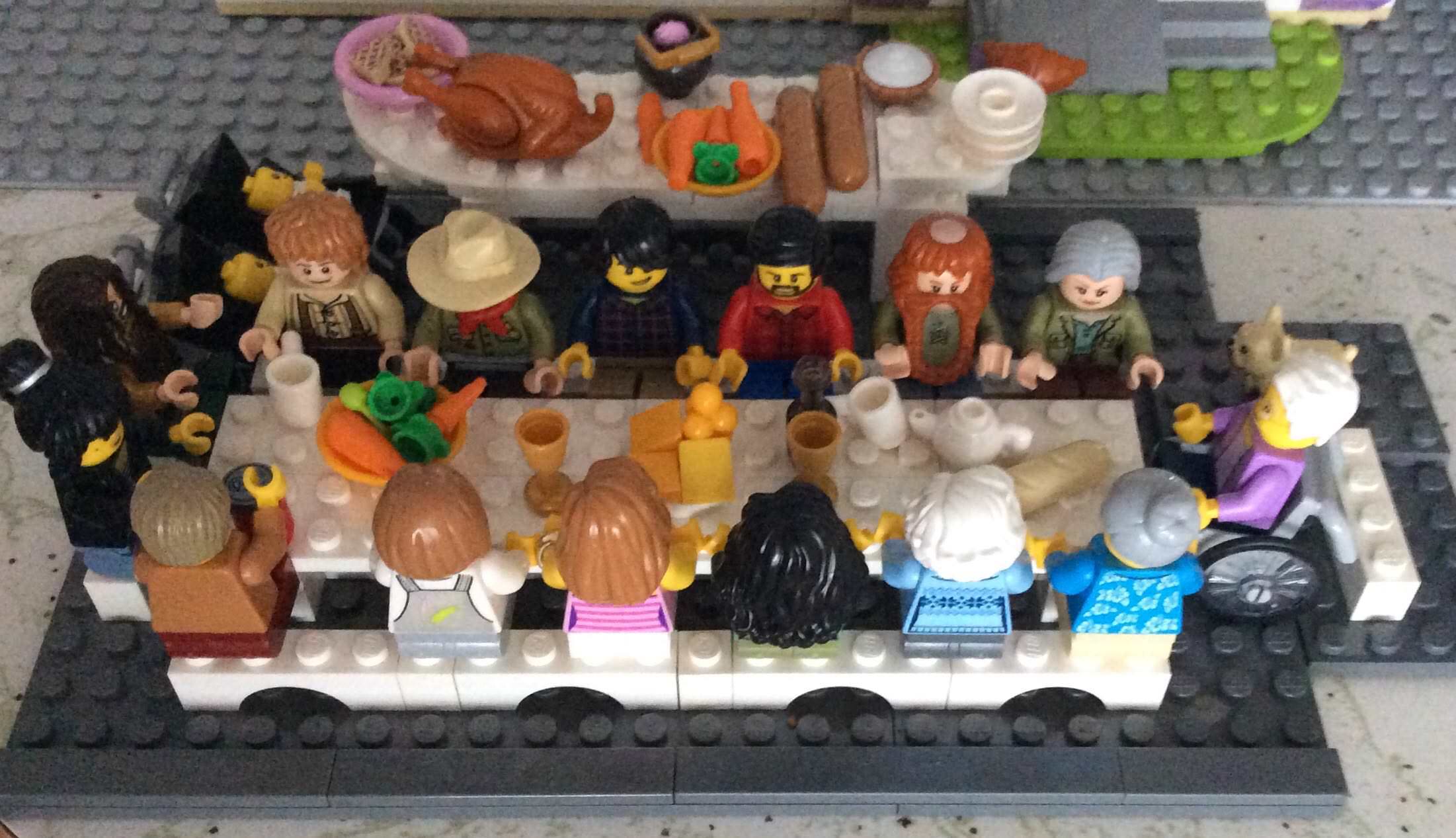 But let's leave that topic. Today we are here and we would be talking about Fun LEGO Activities for Thanksgiving. The different activities you could do or perform as a family during Thanksgiving time. Enjoy the article. If you are a young adult or a teenager reading this, do well to show your parents or all the other adults in your family. This could be your new or old tradition of lego night mode . Who knows.
If you are an adult or a grandpa reading this, then you can do well to surprise your kids or Grandkids using these Lego led  fun ideas for Thanksgiving. Trust me, Lego has several ways to make you feel thankful than how you would have felt in its absence.
Fun LEGO Activities for Thanksgiving
1. Getting a Thanksgiving Calendar for your Kids
You could sit around with your grandkids and your friends and enjoy yourselves using this Thanksgiving calendar you all have made. You could make use of a list that is gotten from all family members around to show how thankful you all are and how grateful you are to the universe. This is going to be a nice idea. During Thanksgiving, you could just pick a date and try to remember what you are thankful for on that date.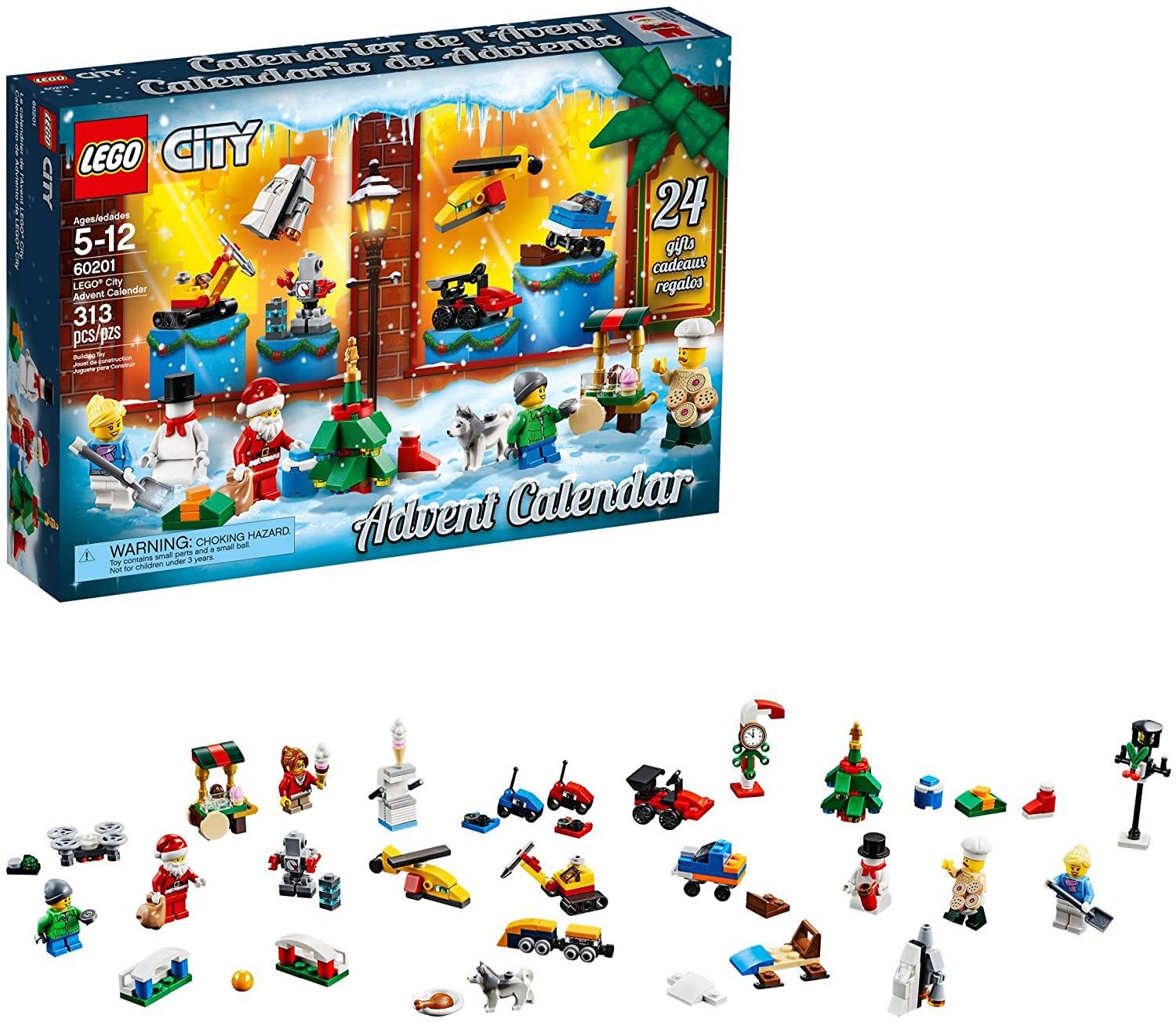 2. Creating Bouncy Balls Yourself
What people love about these DIY bouncy balls is that it is created by yourself and you make it in a way you would have the highest amount of fun. You can make use of Lego bricks and knock it off.
Make sure you have a bouncy ball you and your loved ones created using Lego bricks/Lego sets.
3. Make use of an organizer desk made from your Lego sets for your supplies die school.
As you celebrate Thanksgiving, you can also use that period to get ready for when school resumes. This is the best time because now you are with a family that would want to help you with anything and everything academic. 
4. You could start a Thanksgiving Fun LEGO Activities project.
Things you can include in your Fun LEGO Activities for Thanksgiving can be some Lego Apples, building a Lego maple leaf, some Lego pumpkins, a Lego-themed marble run, a Lego pumpkin patch, and a lot of other fun stuff that you and members of your family like and enjoy. 
The inscription on the card can go thus: My dad is stronger than Hulk, Faster than Spider-Man or the Flash, smarter than Batman, and braver than Captain America. He's my Superhero. At the end of each superhero mention, you attach the Mini figure to it. It's a great gift that your dad will love. 
5. You can start by creating a flats Mosaic using a baseplate that would show a Thanksgiving scene.
This would be beautiful. It would look so nice because it would portray the spirit of Thanksgiving in the air. You understand. This is what makes it wonderful. 
6. Create a Thanksgiving scene using bricks and Mini figures
This is also nice and a Fun LEGO activity for Thanks giving or for lego christmas gifts. You and members of your family settle down, purchase these Lego bricks, and begin.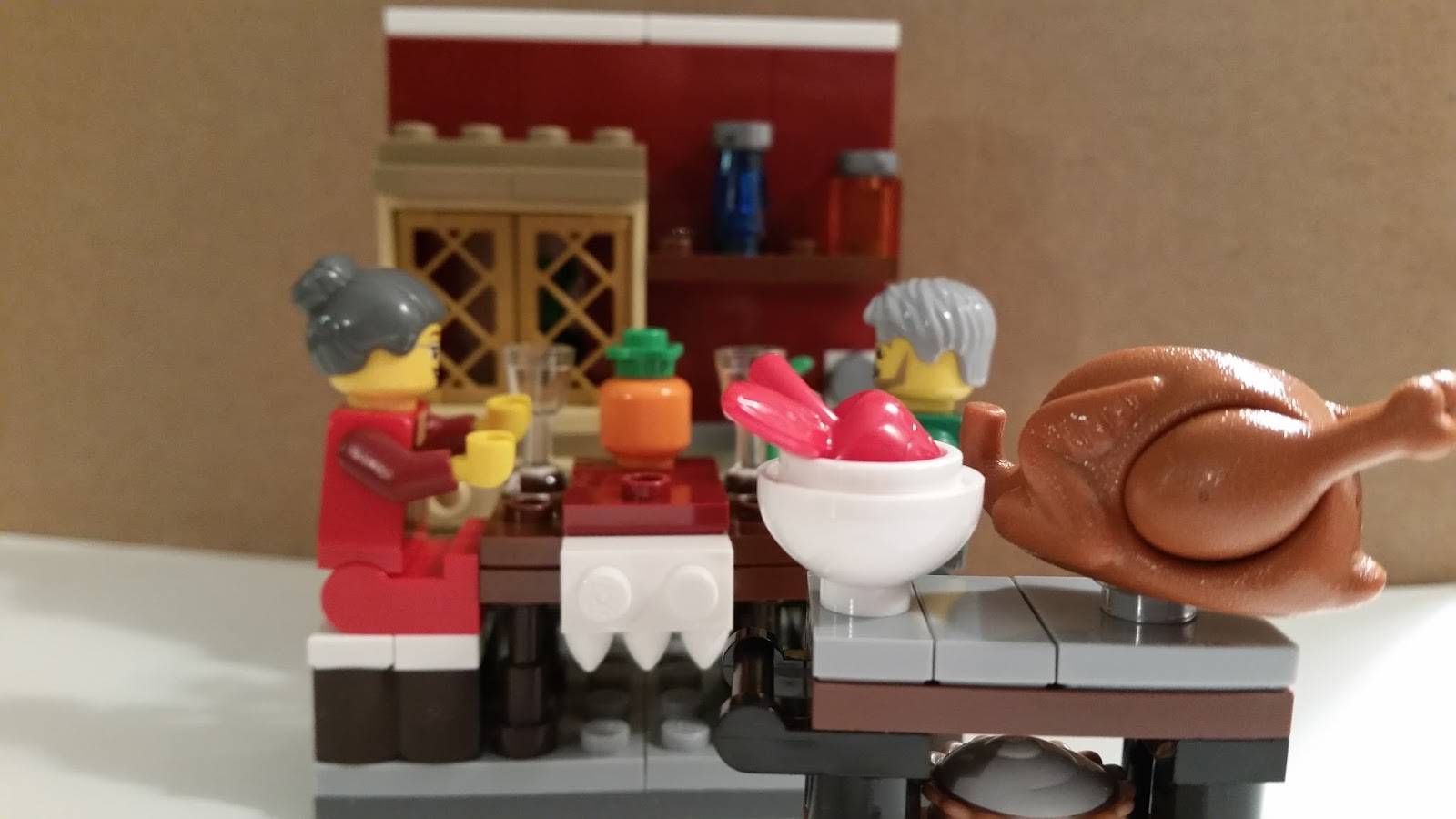 7. Create a Wagon and Tractor which would Haul Pumpkins and Apples
Using your Lego bricks and available Lego sets, you can create a tractor and a wagon that would help you pick apples and pumpkins. Especially at times when you and your family want to take a stroll to the park at Thanksgiving.
8. Create a Lego Spookley
This would be quite important, especially at the Thanksgiving table. It would also serve as a great thing to have on your Thanksgiving table.
9. You could create a 12-inch tower that can help you all hold fruits during this Thanksgiving.

The essence of this is that during Thanksgiving, your Lego bricks would be busy, and you would have your fruits all in one place. They wouldn't be interrupting or disturbing any thing. They would just stay on their own. At a place that you could easily reach. This way, the table would have more space, and you can easily grab a piece of turkey. It can hold up to ten apples. This is if you put or organize it very well.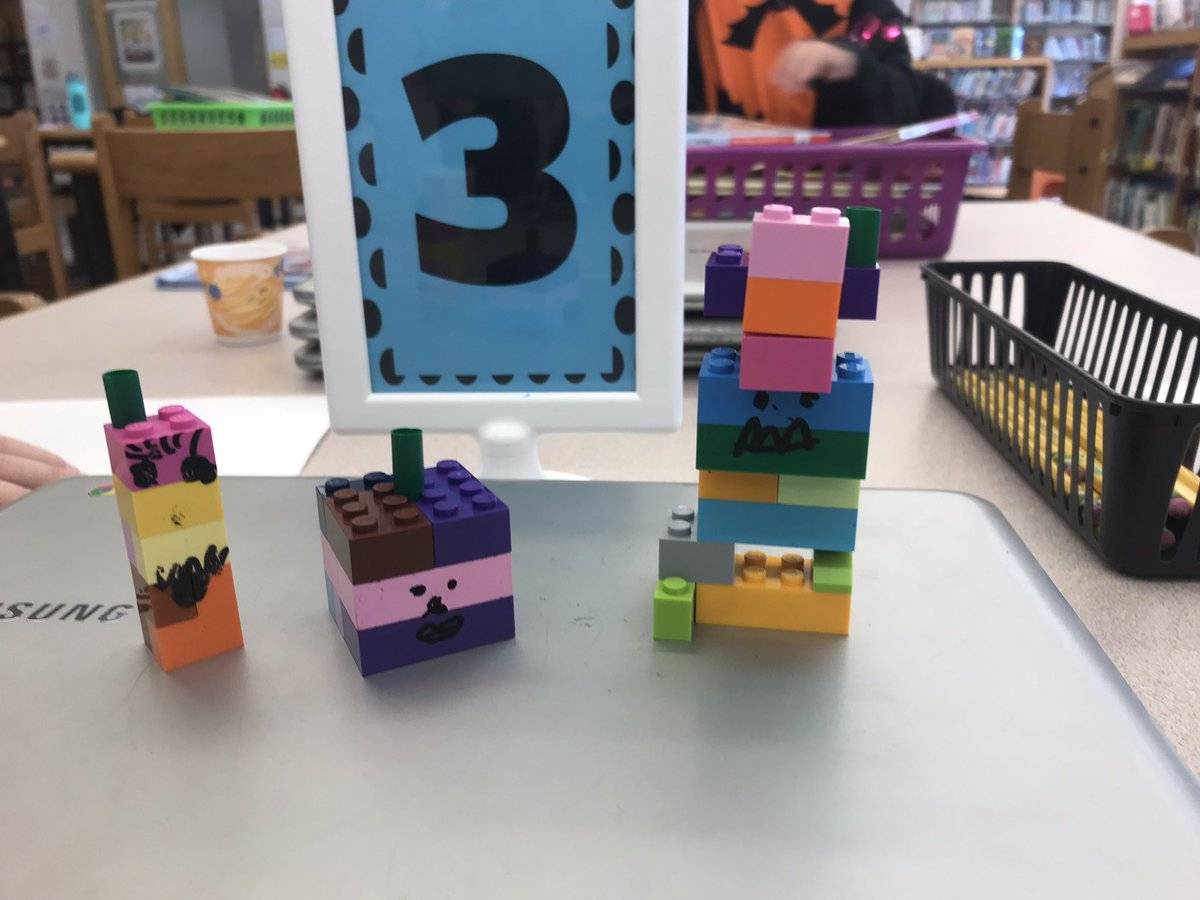 10. You can make Apple stacks out of Lego bricks

You can make these stacks using the Lego bricks you've got. This would be fun, especially when it is time for that annual Lego prank. Be cautious though, you could cause a family member an injury if your prank goes wrong you know.
11. You could make use of Lego bricks to create a Pumpkin Pie or an Apple Pie
This would be nice, especially if something goes wrong with the real apple pie or pumpkin pie. You could just replace it using the one you've created using Lego. I know you wouldn't be able to eat this one. It would just be there just for fun. All in the spirit of Thanksgiving.
12. You could create a Lego Candy Corn or Jack O' Lantern
Who doesn't want to have their very own Jack O' Lantern or Candy Corn? This would be a great and fun thing to have for thanksgiving.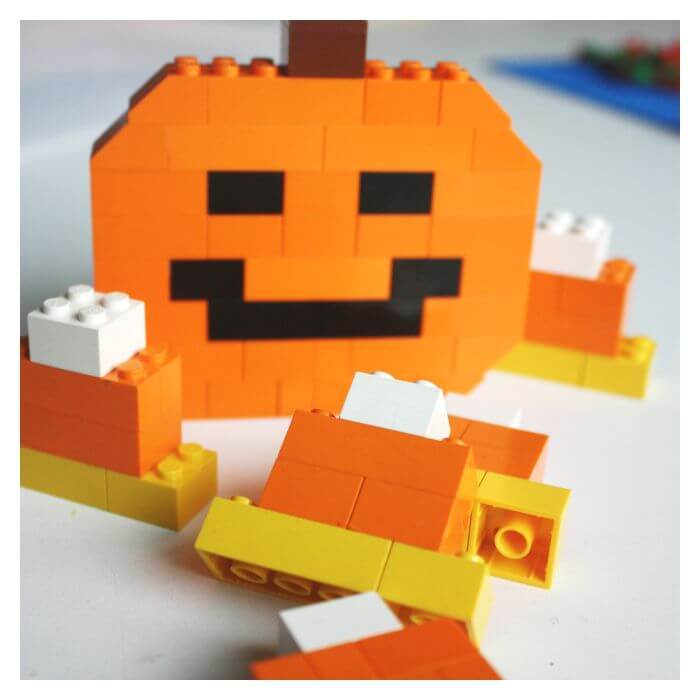 13. Create Lego turkeys and Lego edibles
Thanksgiving is a time we are all thankful for what the year has given us. We all know 2020 hasn't been a fun year, but we have got to be thankful and we have got to appreciate life.

14. Create a Lego Mayflower
Have you tried decorating your apartment for Thanksgiving the way people decorate for Christmas? Using these Lego mayflowers, you just might be on the right track.

15. Create a Lego Tee Pee
This would be nice, especially for the kids.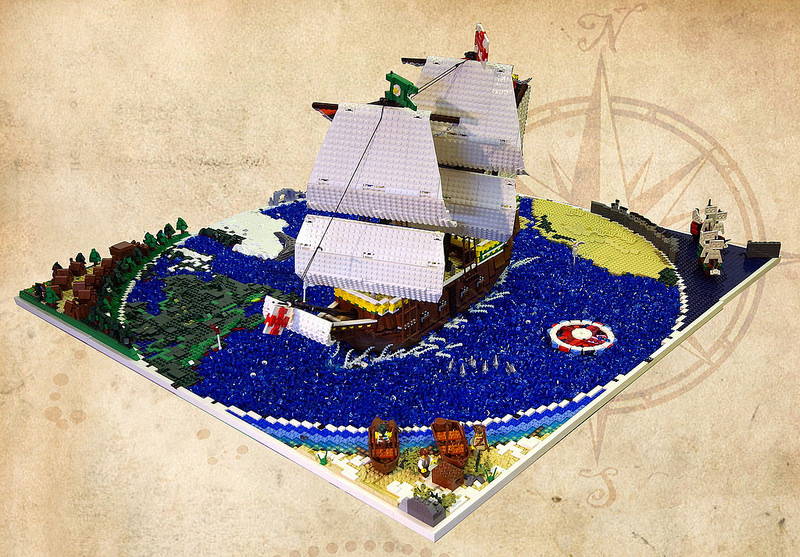 16. Create a cute Thanksgiving table using your Lego bricks and some of your mini-figures, let them all have a feast.

17. Have you tried creating a Lego screen through a Fairy Pumpkin house?
Thanksgiving is not just for you. Your Lego sets have got to celebrate too. They are happy, content, and fulfilled they are spending the holidays with you. So you have got to be happy.

18. Create tunnels using pumpkins and build some Lego cars for them to drive through
Create a Paper LegoFootball Sport, so after you and your family are done eating, you all can go and have some fun.
Now, we would show you other Fun LEGO Activities for Thanksgiving you can per take in before the turkey takes over. 
Try adding some Lego to the turkey that is used to celebrate Thanksgiving
Introducing some Lego Thanksgiving games. Irrespective of the size of your family, which part of the world you are staying or how serious your family members seem to be. These games would try its best to keep all members of the house entertained. These outdoor and indoor options have different ranges. They start from conversational questions to those that would occur in the backyard. These Lego games and products of lego lamborghini would get you all off the ground. 
You all should take some break from the parade done during Thanksgiving and have so much more fun than you all have ever had together. 


List of Fun LEGO Games for Thanksgiving 
1. Mix Up Lego Thanksgiving Game Pack
Can be purchased from Amazon. This Lego Thanksgiving game talks about making all the lettersunscrambled using each word to know the different themes used for Thanksgiving. It is an extra fancy Lego game.
2. Bean Bag Lego Thanksgiving Game
Can be purchased from Amazon.com for $15.99. As you rest from the Thanksgiving table, you can make use of your bag tossing skills to gain more points. You can hang this polyester banner from the top of a swing set or a tree using the type of necessary cord. You can then take the Lego bottom to the ground and prevent it from being blown by the wind.
3. Fake Thanksgiving Day Wishbones
Can be purchased from Etsy.com for $15.99. There's a great feeling when you break a wishbone after you enjoy your dinner from Thanksgiving. Did you know you could create a fake wishbone using Lego bricks? This way you have a lot of things to break after you're done eating. 
 4. Lego Spin the Wheel Game
Can be purchased from. Etsy for $39.20. Using this, you get to give your conversation at dinner a very fast quiz. This plywood laser engraved spinner has about twelve topics that every one in your home can answer turn by turn.

If you like custom spinners that have been engraved using boards, or you like a blank one which you can select them using sticky notes to write on several different occasions. You can state your needs to the Etsy seller. They would do their best to give you just what you want. You do not need to remain worried.
5. Emoji Lego Thanksgiving Game
Can be purchased from Etsy.com for $3.74. This is a Thanksgiving game that can be purchased as a last-minute idea, especially if you mistakenly get hit by a lull on Thanksgiving. These have about sixteen different themes used for Thanksgiving making very fine use of these emojis. It is your job to know and figure out the exact thing they are trying to say.

6. You can take the turkey using this Thanksgiving table game for Kids
Can be bought from Etsy.com for $2.95. This is a very easy and very fast game. It is also known as taking Turkey, also known as spoons. It is wonderful for young kids around.
Move forward to enjoy with new collections of Lego Unveils Record-setting, 9,036-piece Roman Coliseum
7. Brick Lego Turkey Heads for Thanksgiving
Can be purchased from Lego.com for $9.99. This is great for wonderfully made little builders that are around ten to eleven years of age. These are very cute and they are very easy to build. They are also fun to show off during the dinner table after the turkey has been dealt with.
8. Thanksgiving personalized Wood Matching Lego Games
Can be gotten from Etsy.com for $29.95. This lovely memory game has about twenty wooden coins that are flipped facing down when the countdown begins. Your job here is to match about two identical designs with your eyes closed at the same time. These designs come from their pouch for nice storage.

9. Gathering your family and lovely questions to ask them at home
This can be gotten from Amazon for $22.98. Using this, you and your family can talk about very not topics that are interesting all around the family discussion table. You can make sure the table remains friendly and everyone has something to say.

This Lego Thanksgiving game is around great memories and interests that are personal to everyone. It is a game that would involve people you are closest to. This way you get to have so much fun and become closer to your family.
To end this article we are going to talk about one last Fun LEGO Activity you can do for Thanksgiving 2020.
Ways you can create a Turkey for Thanksgiving using Lego bricks
Turkey Day is also known as Thanksgiving day because on Thanksgiving, it is usual for people to celebrate using turkeys.
To create a turkey for Thanksgiving, you just need about eight simple bricks and pieces. You should already have a lot of Lego sets in your Lego collection.
After you finish building this Lego turkey, you can make use of tone markers and your crayons to illustrate a wonderful scene of your Thanksgiving turkey.
You could Create a Lego Turkey that is Colorful
This is a great and simple idea for a memorable and easy Thanksgiving turkey which is a great activity for kids.
You can make this using about twenty-three Lego bricks.

Knowing fully well that Thanksgiving is coming soon, we need to teach ourselves and our loved ones how they can celebrate the care and provision we have gotten and received from the Lord all year long. If you are searching for something a little bit different from lessons and activities this year, then this article has all you're looking for.

Have you heard of the Thanksgiving Brick Challenge?
Here you get to know and understand how to create a Thanksgiving story using drawn pages and lovely build prompts.
This Thanksgiving brick challenge is a great way for you to create very lovely easy and simple things with your young kids. It could be extended to your older kids and teens too. This challenge can be flexible especially to the abilities and interests of your kids. This would give you a great and memorable way for you all to enjoy this season at the same time. 

What's this Brick Lego Challenge for Thanksgiving?
This Lego Challenge for Thanksgiving has about fifteen pages
1. Seven build challenges (two daily)
It has about seven different days where you would need to settle down and create challenges which would start off using the Thanksgiving box. All through the challenge, the different members of your family can place different things that they love and are thankful for in the box. They can then read them all out as they consume the meal meant for the Holidays. All the other remaining challenges would follow the themes organized for Thanksgiving. These all have extra challenges daily if one desires.

You could understand the verse used as an entire family or have your kids write it down using a copy work of these pages which would help you remember. These activities and crafts suggest dare quite simple and are great for young kids. They wouldn't be ready for all these builds through all the other older kids. They would enjoy them too.

Have you noticed these simple note booking pages which are there to illustrate and talk about the different Mayflower voyages. The 2020 Thanksgiving meal would be so much fun using friendly and fun pages for coloring. It would keep all the little hands available and around busy. As everyone paints and colors, you could follow along using a Thanksgiving story. That would help in keeping everything, fun, entertaining, and relaxing you know.

Now we all have great ideas on Fun LEGO Activities for Thanksgiving 2020. When Thanksgiving time comes, you can't help but have something to do. You have got to be thankful. Make sure as you have fun, you remain indoor. There's no going to the beach or having public fun as usual. But though you can always have fun with family members that are far away using video calls like Zoom or through WhatsApp. Enjoy the holidays. 

Get the new collections of Lego: 24 Classic LEGO sets to get your loved ones this Christmas
---