BUILD YOUR OWN LIFE-SIZE CAP SHIELD!
By

Nikita P.
/
July 15, 2021
Avengers, assemble – your custom Captain America Shield with LEGO® bricks.
Bricker Builds, known on Instagram (@brickerbuilds) for their massive sculptures and replicas, have announced a brand new model inspired by the MCU franchise. This Captain America Shield is built tough – it weighs ~110 oz (~3.2 kg) and can take a punch. It is built with 2,904 LEGO® bricks and it measures nearly 24" (608mm) in diameter.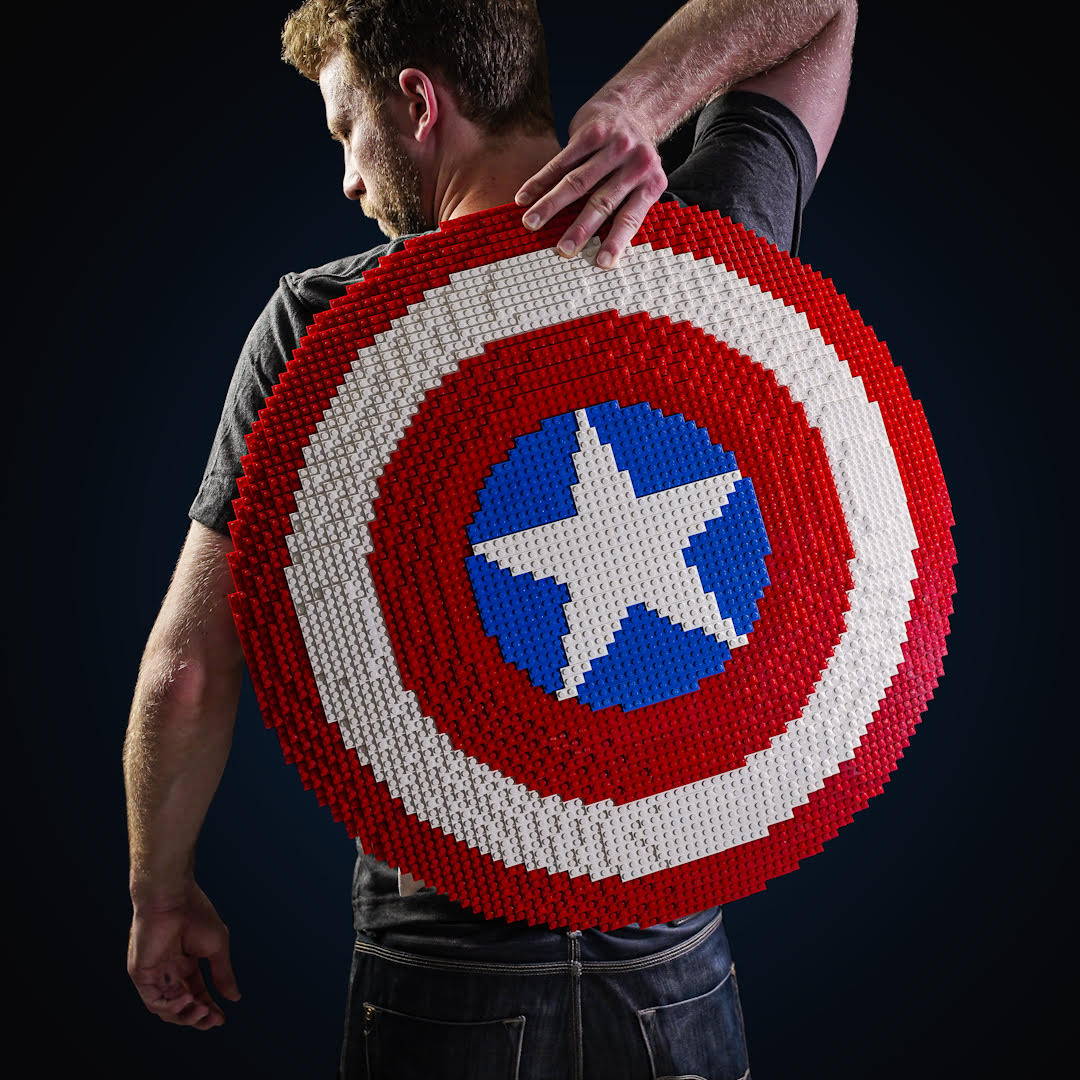 The shield is also outfitted with wrist and forearm straps so that it can be easily and comfortably wielded, as well as a stand so you can proudly display it while you're not swinging it around.
Bricker Builds provides high quality, custom instructions available for purchase at https://brickerbuilds.com which are intended for all skill levels, even if you haven't touched a LEGO® brick before.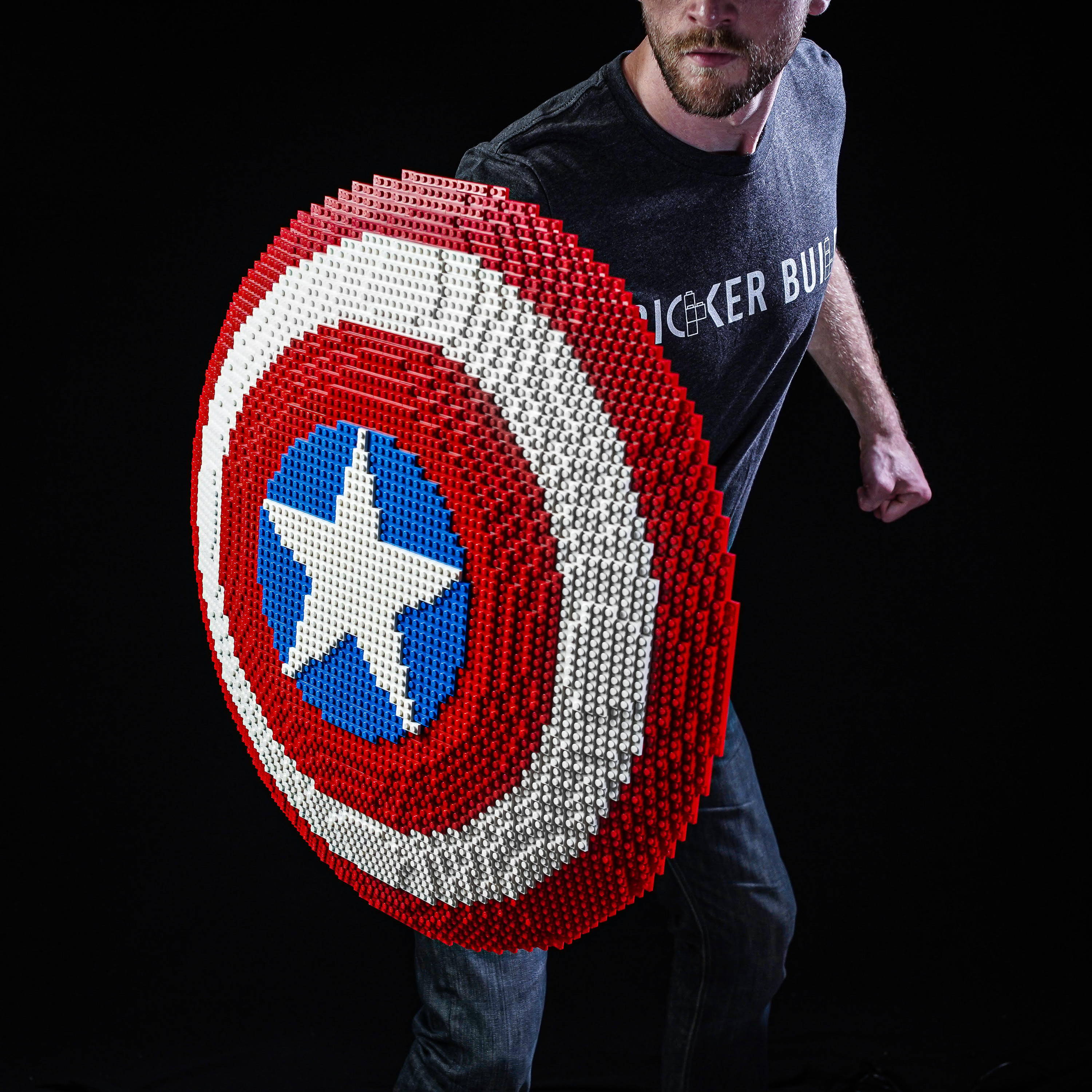 The LEGO® bricks, wrist straps, and stand are sold separately, but you'll have everything you need to gather these supplies with the parts list and tutorials Bricker Builds provides.
Captain America's Shield is the newest release to the Bricker Builds platform, adding to their rapidly expanding library of custom life-sized sculptures, which includes Pikachu, Spider-Man, Darth Vader, Captain Rex, and many more.