Build A LEGO Catapult
By

Nikita P.
/
April 02, 2020
Now, that you are home with your loved ones, you may be wondering what to build. You may want to keep your kids busy while they couple bricks together. They may want you to use LEGO bricks to create the perfect castle catapult or even a LEGO paper football set. Have you tried creating a LEGO paper football sets? There is a great chance that you would have enjoyed creating it and playing it.


You could improve the creativity in your kids by allowing them to learn basic physics and STEM by coupling these bricks together.

This is a homemade activity that you will love. If you live alone, you could do it yourself, and if you live with your family members, you can do it too. Creating cools things by making use of usual LEGO bricks is one of my hobbies, and we hope you enjoy making this too.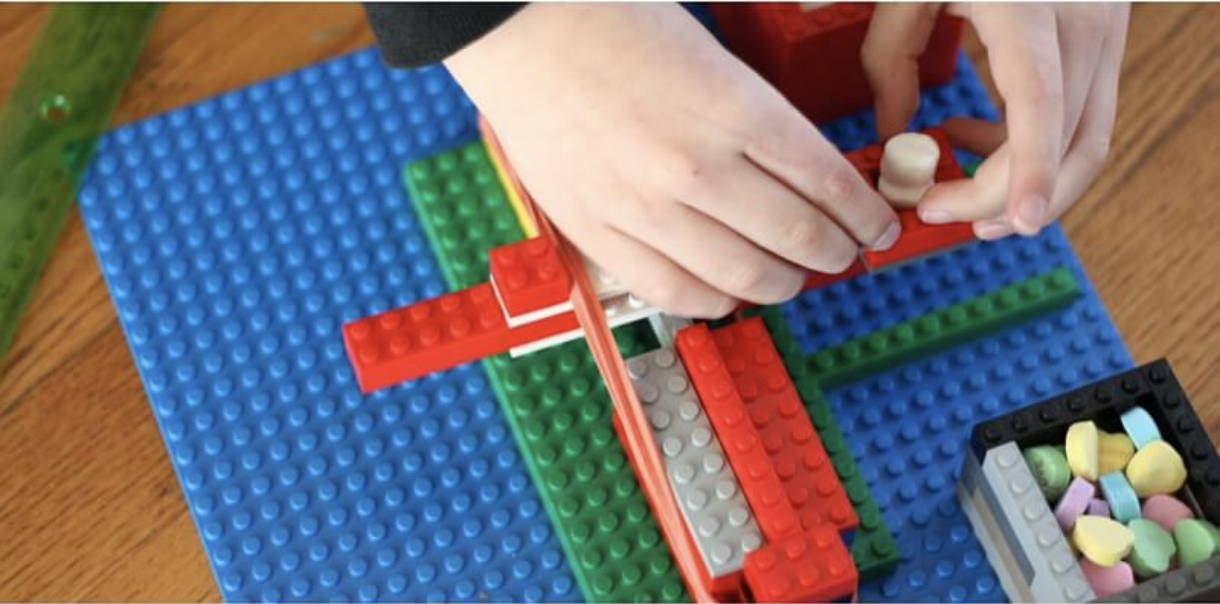 Creating The Lego Catapult

When you have decided to create this, it is important to note that this will take some trial and error. You may have to dismantle the pieces and couple them again. This is the fun part of it. I love coupling LEGO bricks together because I end up coupling, dismantling and coupling again. It is out of this world.

It will keep both you and your kids engrossed during this period. If you got everything right in the first trial, you may learn little or nothing. Don't get angry for trying again.
This catapult can be but with bricks of similar sizes and lengths or even different ones. All you need to do is allow your imagination to run wild. If you allow your imagination to run wild, you may end up creating a better LEGO catapult design. If you do, we will like to see it.

To make your LEGO CATAPULT BASE, you need the following:

A big base plate. It can come in any hue.

A tiny plate. It should have the following dimensions: at least 20 studs long and 10 wide. You can alter the measurement if you wish. You will also need:

2×2, 2×4 bricks
1×2, 1×4, 1×6 bricks
Do not forget your rubber bands for the catapult.
To make your Lever Arm, you need the following:

4×4 plate will be used in holding the marshmallow that surrounds the 1×2 bricks, in order to create a holder.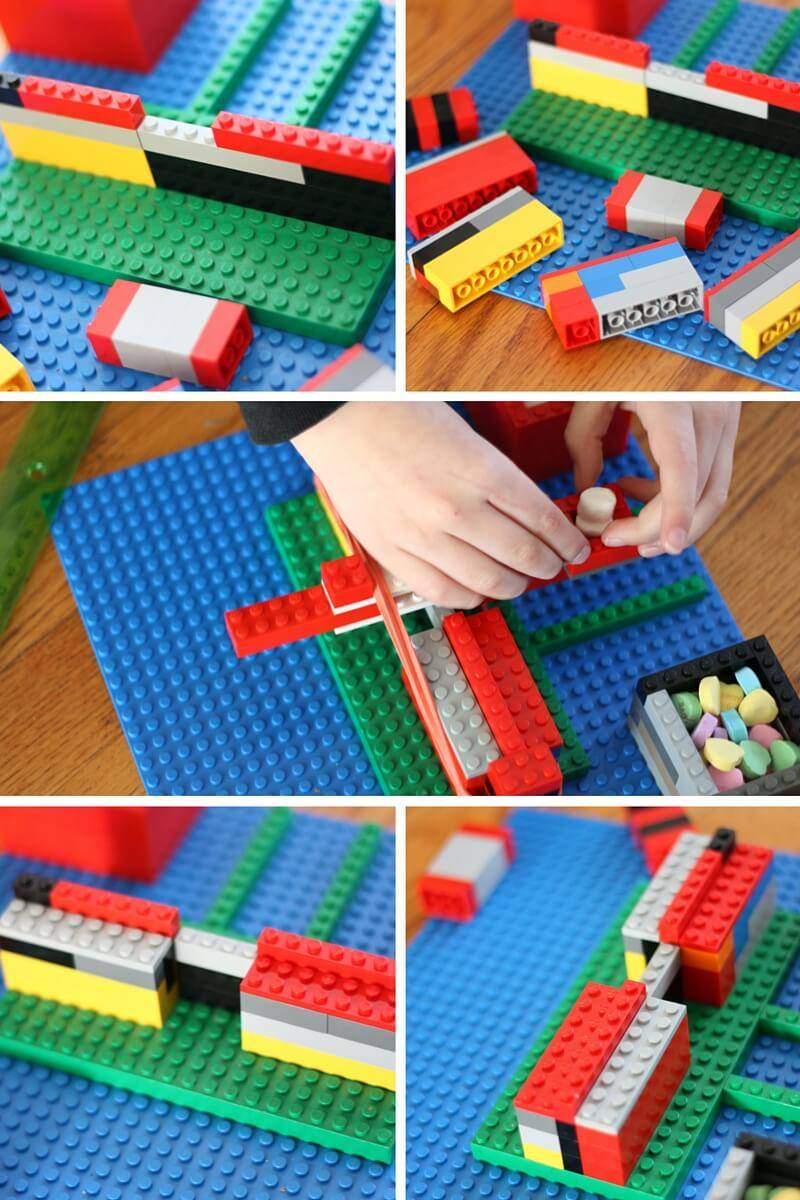 You will also need 2×12 flats to create the lever arm, 2×8 bricks, and 2×2 brick.

It is important to note that bricks written above are mere suggestions. You can decide to alter the bricks that you use in creating the catapult. Instead of going for 1×8 bricks, you can decide to opt for the 2×8 bricks. Unleashing your creativity should be your watchword.

Like earlier mentioned, you can add your creativity and flexibility to the creation of this LEGO catapult. It will make the process a lot easier. I am merely showing you how you can build yours, but the steps are not rigid. Alter as much as you want.

Phase 1: You should begin with the creation of a strong base. Without a strong bade, the catapult will have no choice but to crash. You can utilize the 8 x 16 plate, a 2 x 8 brick, as well as a 6 x 8 rectangle brick that possesses Technic holes

Phase 2:You should then put two 1 x 6 Technic bricks on the base. On every side, but the 1 x 8 brick, before you place the 2 x 6 brick towards the center.

Phase 3:If you want to create a great catapult, you need an awesome frame. You want it to stand the test of time. Put two 2 x 2 plates before you place a 2 x 8 plate. Top it up with two 1 x 4 Technic bricks.

Phase 4: On every side, put a 1 x 4 plate, a 1 x 2 Technic brick, as well as a 1 x 1 brick.

Phase 5:If you want your structure to be sturdy and not crumble easily, you should consider creating the frame with black pins, as well as Technic lift arms. This will ensure that it is sturdier than one that was created with mere bricks. You should add two black pins in the 3 x 5 L-shaped lift arm.

Phase 6:Into the 1 x 7 lift arm, you should consider putting a blue pin, as well as two black pins.

Phase 7: At this moment, put the bluish L-shaped lift arm. Add two extra black pins, as well as a 1 x 3 lift arm.

Phase 8:You should consider linking to your frame, a 1 x 3 lift arm. You should then create the second structure that will look like the first one.

Phase 9: Take out your pins and use them in linking the bottom of your catapult to the lift arms.

Phase 10:For those making use of candy pumpkins, you should consider using a basket that had the following dimensions: 5 studs by 5 studs with an opening of 3 x 3.
It may not be easy to do this, but you can get it done.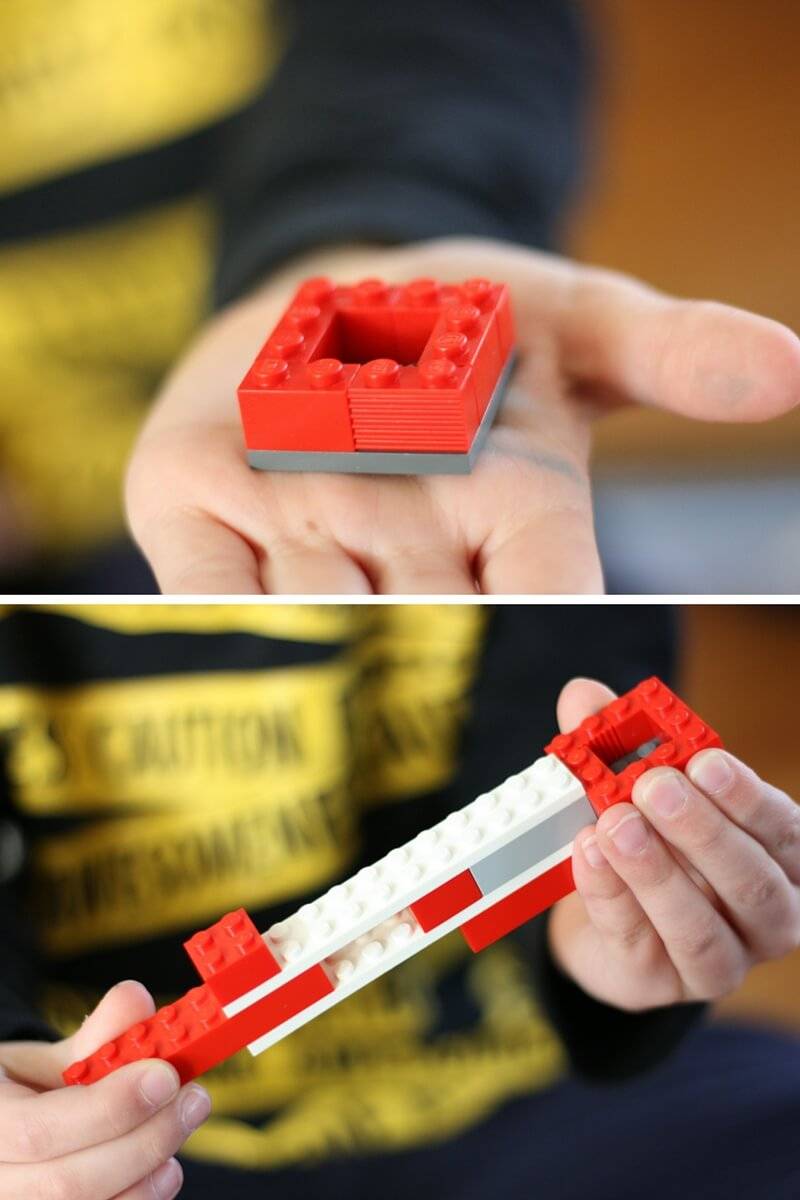 Phase 11:Look at the underside of your creature, there should be two 1 x 2 plates that possess an arm stretching up from the bottom. They will ensure that the rubber bands are held.

Phase 12:To create the catapult's arm, you can utilize a 1 x 16 Technic brick, two 1 x 3 bricks, as well as a 2 x 3 plate.

Phase 13:Link the arms to the basket's underside.

Phase 14:Take out your axle of six studs long, and put it in the Technic brick's hole. On every side, put a bush that has 1/2 length.

Phase 15:On every side, put a 1 x 4 Technic brick, as well as a 1 x 4 brick. You can glue them together using a bush on every side.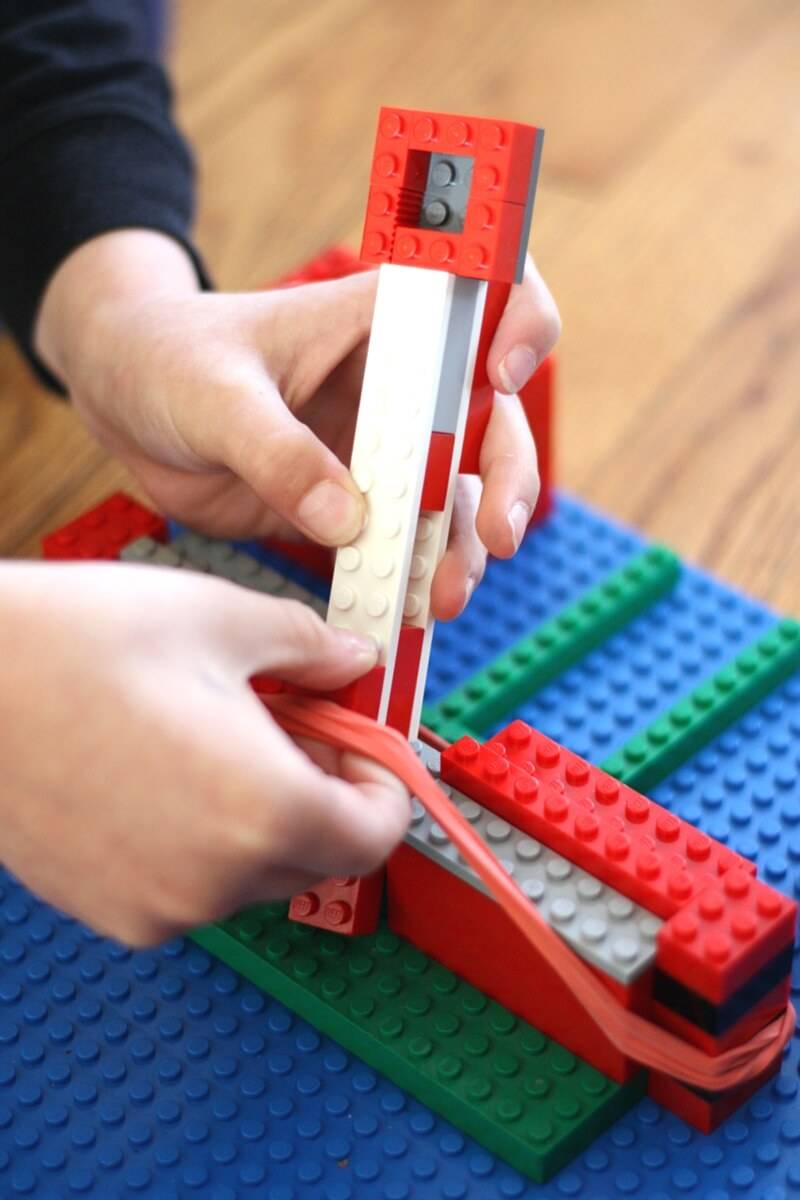 Phase 16: Link what you assembled to the catapult's base. Take out an axle with a measurement of 12 studs long, as well as two extra Technic bush.

Phase 17: If you want the catapult to work well, you should consider releasing it at a 45-degree angle. If you want to alter the angle of the catapult, put additional bricks.

Phase 18:Put your rubber bands. You can now have fun with your catapult.