Lego Video Games - Best Lego Nintendo Switch Games
Are you a Lego fan or lover, you have a Nintendo switch box but you really wonder and ask questions such as: of what use is this switch to me? You sound really confused and you are no longer sure of if you can actually get a Lego-themed or lego video games that can go through with your switch.

Best Lego games for switch
To say the least, all the questions that run through your mind are really understandable. Just like there are Lego games for PS4 and PS3, Nintendo switch shouldn't be left out and that's why we've combed through and came up with a comprehensive list that will help you and some other persons who might be finding it hard to locate the different types of Lego games that can easily adapt to a Nintendo switch. Read them below in no particular order.

1. LEGO DC Super-Villains - Nintendo Switch
Lego DC Super-Villains is some sort of replica to the Lego Batman trilogy. Also, it was a fourth installment in the Lego DC Franchise and was developed by Traveller's Tales and officially released on the 16th and 19th of October 2018 by Warner Bros Interactive Entertainment in North America and worldwide respectively.

Despite trying to replicate the Lego Batman trilogy, the Lego DC supervillain has been the first Lego-themed video game to totally lay focus on the actual characters (villains) that are present in the video game.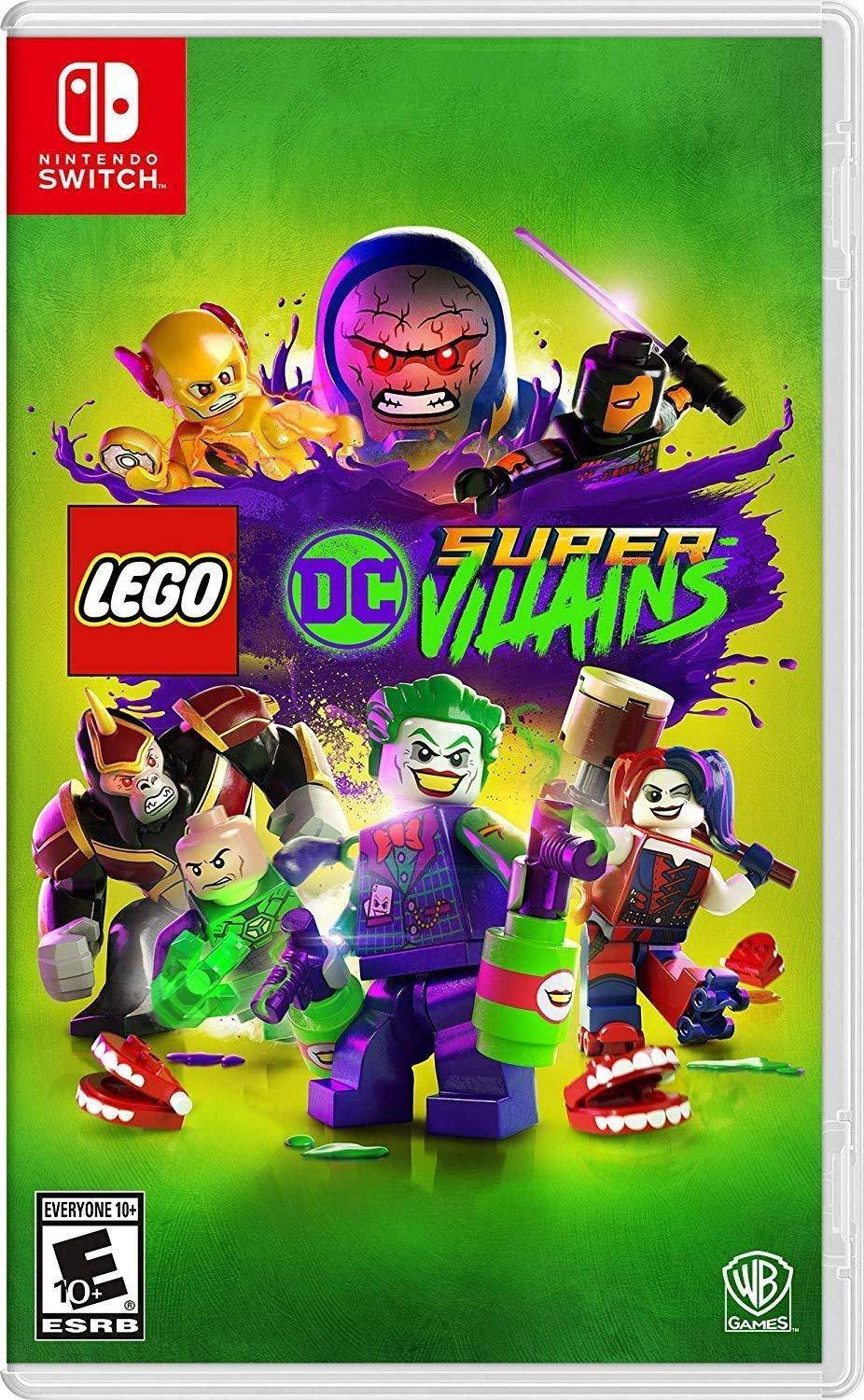 The Lego dc super villain game for Nintendo is an action and adventure-packed game that is being operated from a third person's view. The game switched and switched between different scenes of adventure and also some scenes where puzzles have to be solved.

This seems like a great option when choosing ñego games for you Nintendo switch because the game also has some operative similarities with normal Lego video games you've previously come across, same can be said for the Lego Batman trilogy, all have the same modus of Operandi, having two modes which are mainly the story and free roam, some elements of the world that were made open which shows us different parts of the DC universe and lastly, some parts from Gotham and metropolis that seems to have been as well as elements from the Lego Batman.
2. LEGO Marvel Superheroes 2 - Nintendo Switch
We are definitely including the marvel superheroes 2 Lego game here. Maybe you've heard that it works perfectly on PS4 and PS 3 games but you've not thought how your Nintendo switch could pull the same weight, yes don't worry because they both are compatible.

Lego Marvel Super Heroes 2 is just like every other Lego game you've cross paths with, filled with so much adventure and action. Just like the preceding games before it, this game is known for holding you down with puzzles so you need to be fully ready for it.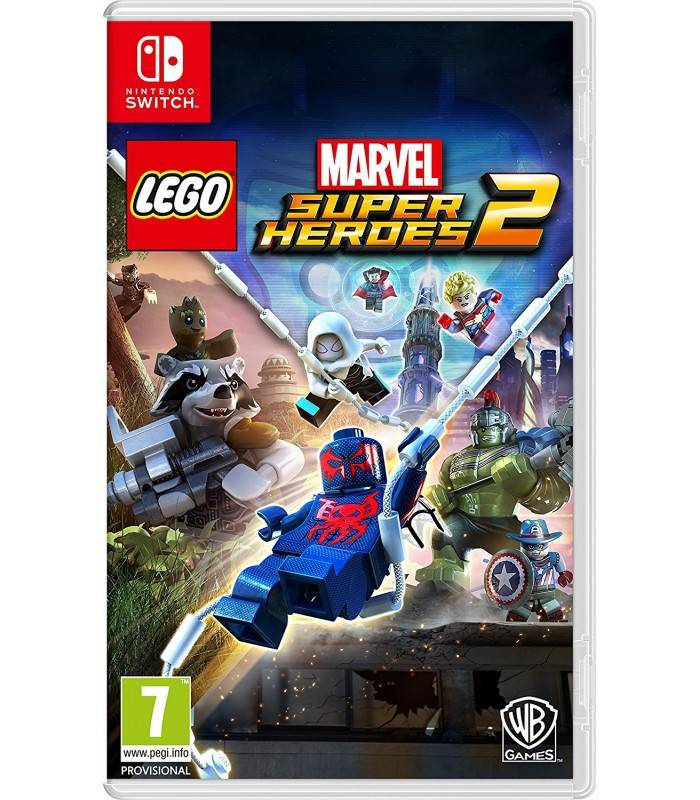 This game is loaded with so many iconic characters just like the other marvel games that had preceded it and the thing is as a player or this game, you're allowed to take any character's role for the marvel universe that you want to and roll with it as well as their powers and abilities too. 
Examples of such characters include star-lord who is able or flying, black panther known for successfully activating claw spider man can easily pull and swing with his webs, climb and stick to walls amongst so many other of his abilities. Also some characters from marvel universe who were of different times and periods like the cowboy version of captain America and some others. You should get this game for your home. No doubt.

3. WB Games Lego City Undercover - Nintendo Switch
WB Games Lego City Undercover is the third Nintendo switch game to be listed here. The plot of this game happened in a very broad part of Lego City. 

Here, the players are required to have control over a certain undercover officer known as Chase McCain. Chaise is solely responsible for going on a criminal hunt having so many tactics and skills to use in completing his mission. Skills which included: him jumping against poles and walls, properly controlling vehicles like a pro, building a variety of objects and structures using the bricks, and also disguising into something else to be able to pull out other kinds of abilities. 
However, chase isn't the only character to be unlocked. You can unlock the other character but they still get to talk like a chase. When the game ends, you get to win two bonuses which are located at the police station that usually shows the police from two different viewpoints.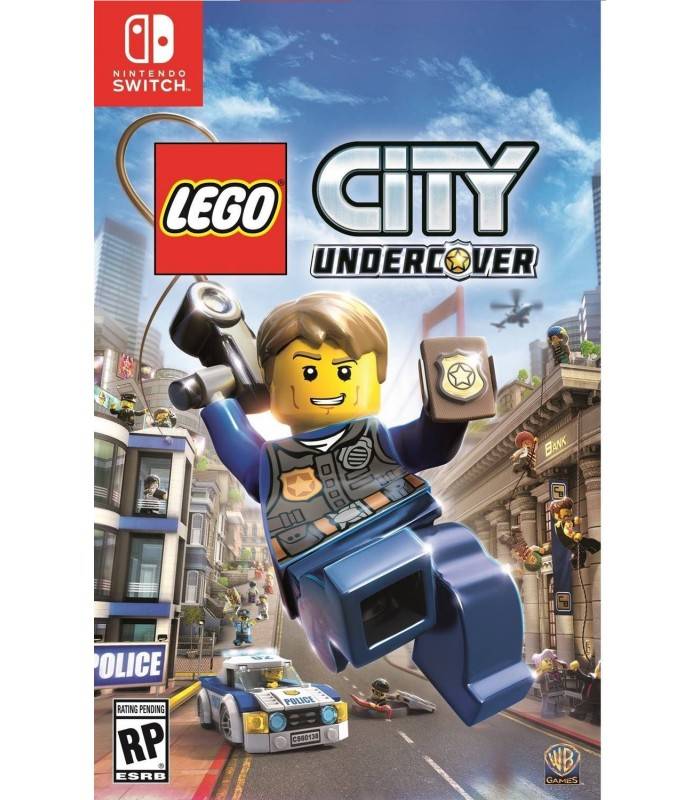 You also have the opportunity of customizing your own character and play them. To locate the criminals and play effectively, you need the Wii GamePad. This game was developed by the TT fusion team who had created other sorts of Lego-themed video games too.

4. LEGO Disney Pixar's The Incredibles - Nintendo Switch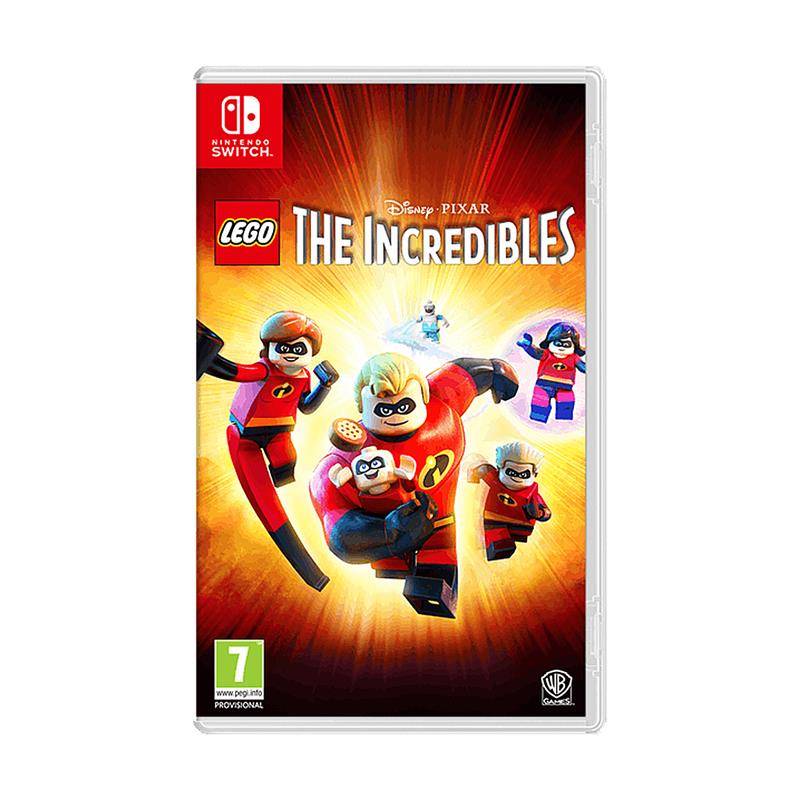 This is another suitable Lego game for the Nintendo switch. Just like expected, it's still based on puzzle solving. The interesting part of the game is that it was made for younger players to have fun with. It requires just two players for it. You still get to control the superheroes and certain villains that appeared in the movie; The Incredibles. 
Some of the superheroes and villains you will be playing with were not featured in the movie but we're listed as special casts, with each of them having a special power and ability on them example: Mr. Incredible is laced with enough strength and he's not prone to vulnerability. Elastic- Girl can as well comfortably push her body to take different shapes at different times, Violet has the ability to go invisible and create a field of force, telekinesis the ability to teleport freely, dash running at very unimaginable speed and jack-jack having multiple powers as seen in the movie. 
A lot of the guys featured in the movie and the game all are known with incredible power. Some of the Pixar characters featured are films that featured in a Bug's Life, Merida in Brave, car, and Woody just as seen in the toy story.

5. LEGO Harry Potter: Collection - Nintendo Switch
The Lego Harry Potter collection version of the Nintendo switch will leave you exploring in the very large world of Harry Potter from spells to casting to potion-making to puzzle-solving to lessons, a lot to access and experience from.
The game centers on Casting of spells accompanied by lots and lots of other spells that are available for the player to unlock at will. But then the player can only unlock when he must have progressed deeply in the game. There's also a feature of using a spell wheel to choose a spell that you want. What about potion-making? Another very important aspect of this game. Making potions can help you to successfully achieve all the levels you want to achieve but! If the player doesn't create portions in the right composition, he's going to turn into a frog.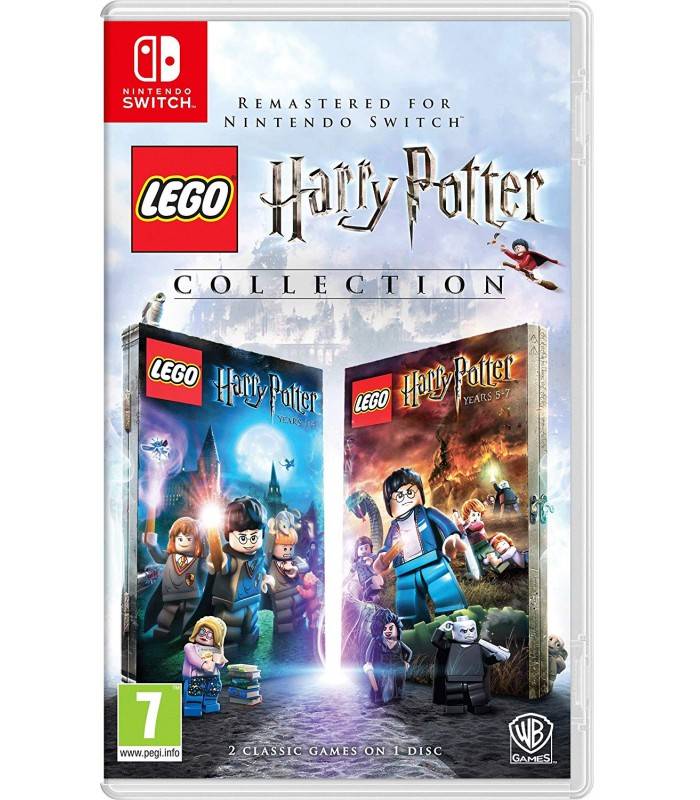 You can change a player's character into mini figures temporarily by introducing certain twitches from the previous games e.g. students in the peril missions that tend to pose a challenge to the students in order to help them. The Diagon Ailey is some sort of a hub that helps the player to buy and unlock extra features. 
Then the Leaky Cauldron is a hub that serves the purpose of helping the players get back to their previous levels while Hogwarts is the largest of the hubs keeps changing and developing, having the characters and extras that are yet to be unlocked but are found usually by their portraits that are picked.

6. The LEGO Movie 2 Videogame - Nintendo Switch
The sixth on this list is The Lego Movie 2 Video game. This is another video game that works perfectly on the Nintendo switch.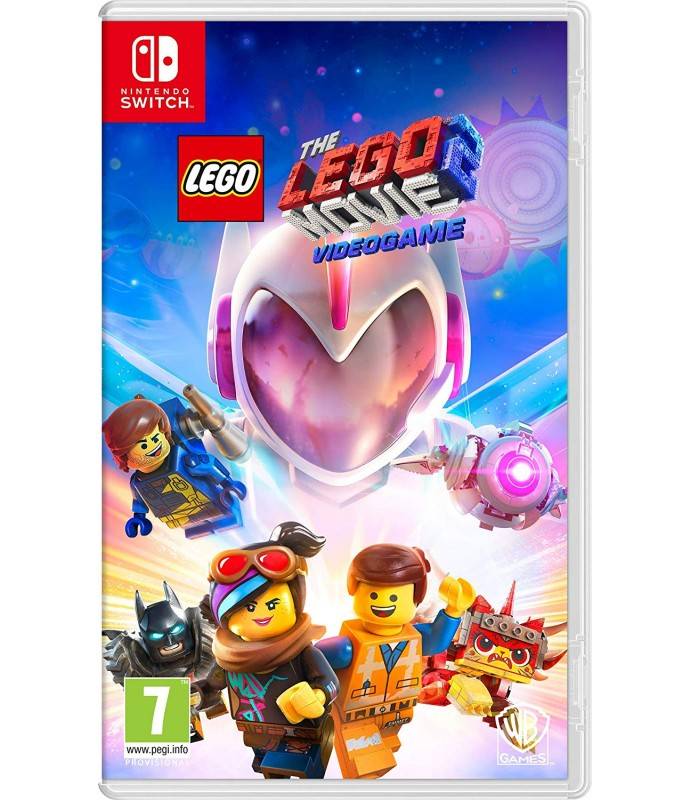 The game looks like a spin of Lego worlds, it only seems that new roles and characters were introduced and joined to the already existing ones and a lot of things were changed and defined in another angle. Players In this game are required to build and construct a variety of structures before they can successfully move to the next level. On the 18th of April 2019, a Galactic expansion pack was released and it had it in new 3 levels that tend to open up new plots and scenes from the movie.

On the 27th of November 2018, the movie 2 video game was officially released by Warner Bros Interactive Entertainment. Seeing that the game is relatively new, there are tons for improvement and we hope to embrace them when they come.
7. Lego Jurassic World - Nintendo Switch
The Nintendo Switch version of the Lego Jurassic world game was released on the 17th of September 2019. This game has a very similar feature with the Lego video games that were there before it. The integral part of the game remains puzzle-solving from the player. Currently, this game features about 20 levels with five of them crafted from the movie. The game is being played In a free-roaming overworld environment. It has the option of allowing two players access into the free-roaming overworld area.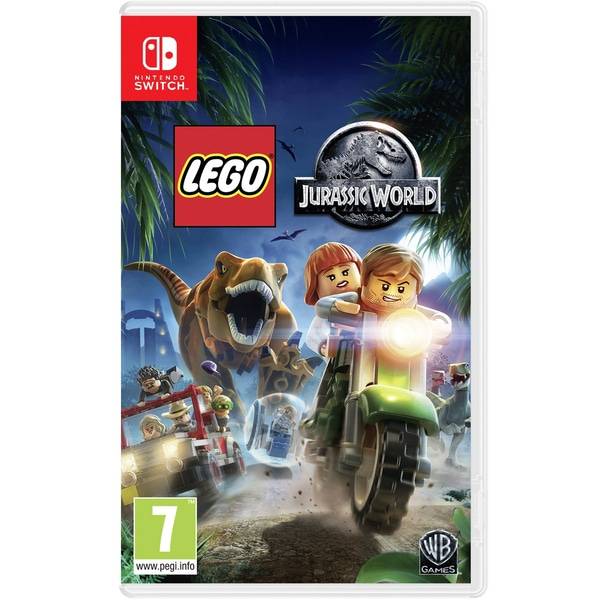 On the character part, there are over 100 characters to unlock and play their role accompanied by over 20 species of dinosaur. Examples of such species include Tyrannosaurus, Triceratops, Stegosaurus, Ankylosaurus. 

There's Mr. DNA, an animated character that was shown in the 1993 movie titled; Jurassic Park Film. He's also a character that can be unlocked. Mr. DNA's duty is to allow the player(s) to get hints or clues, using a dinosaur trivia just the same way he does in the video version of the aforementioned movie: Jurassic Park video game made for the Super NES. 

The Lego Jurassic world has a 3DS version that specifically does not include the free-roaming mode that should go with the important hub.But it has almost exact features with the versions made to be played at home. 
8. LEGO Star Wars: Skywalker Saga - Nintendo Switch
The Lego Star Wars: The Skywalker Saga is going to be released this year not sure of when exactly. The game was programmed from a third-person point of view. It's a Lego-themed game that is based on so many actions and adventures to be played in an open-world hub.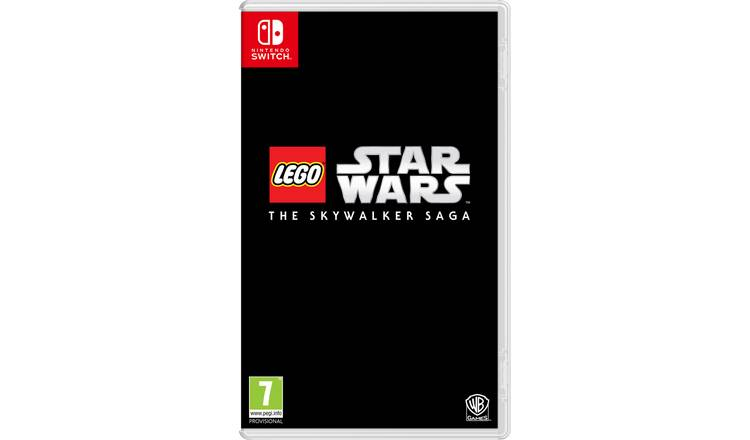 This game is unlike the previous ones you have been seeing. Because in the previous video games, the players are meant to move into the story on a single file but here, a player can easily choose to start playing from anywhere so long as it's one of the main episodes of Skywalker and then go ahead to complete the game in no particular order.
Each of the episodes here has 5 story missions on each of them and a total of 45 levels. Fights also no longer take the shapes they did, they've been refined for example fights involving swords now had to include other different to it: force moves, heavy attacks, light attacks, blaster characters and also having moves that involved cameras that are placed over the shoulder that's usually seen in a variety of games that are being programmed from the third person point of view.
Unlike the counterpart of this game; Lego Star Wars Complete Saga, the playing environment doesn't involve a single area instead, it features a very wide area with different range of planets which includes: Tatooine, Endor, Yavin 4, Utapau, Mustafar, Hoth, Dagobah, Kashyyyk, Naboo, Coruscant, Starkiller Base, Kamino, Cantonica, etc. Each of them can be easily explored by the players. This means that there isn't going to be a boring moment so long as it involves this particular feature. 

This list was specifically put up for those who must have experienced challenges and difficulties while looking for the best of Lego video games to play on their Nintendo switch. Even though there are a lot more others to look out for, we hope that this turns out to be absolutely helpful. Have fun! 

---
2 comments
---
---