Best 10 Xbox 360 LEGO Games
By

Nikita P.
/
April 22, 2020
We all love LEGOs, and they come in a number of forms. One of them is in video games. Instead of watching them in movies or playing with them as sets or Minifigures, you can now have fun with the various characters with a LEGO-themed video game. Below are some Xbox 360 LEGO games that you should consider trying out:

1. LEGO MARVEL SUPER HEROES
In this game, you get to watch Groot use an ice lolly of the bad fellows in the game. You also watch Captain America moving around on a surfboard. Isn't that cool?

If you are a fan of things not following a strict pattern, you will love this game. If, on the other hand, you feel that every line of action should follow the comic books' guidelines, you may not fancy this. It is funny, and that is one of the reasons that we love it.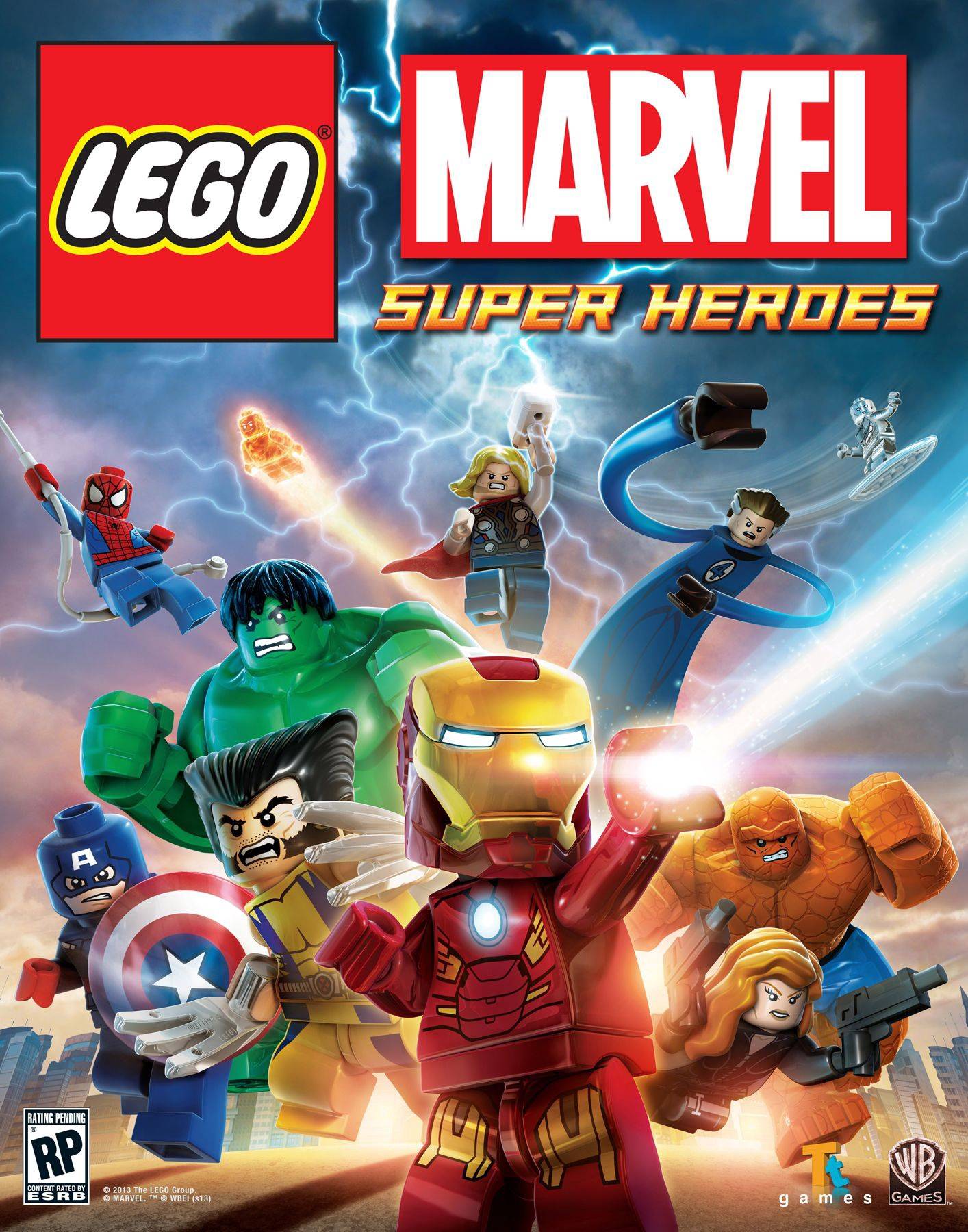 You will access to numerous locations and a lot of characters to choose from. Can we say that this is one of the best games written by LEGO? To some, it feels that LEGO fell deeper and deeper in love with the characters that dotted the Marvel terrain.
Some issues that you may notice are that it is quite simplistic, the locations seem somehow, and so on.
If you can overlook all these, you may end up enjoying this. The Villain, Kang. Kang is the villain here. Every game must have a villain. This one is an emperor, who has decided to create a city where he can rule. The city is called Chronopolis. He makes use of different features of different regions.
In this city, you will sew a number of regions that are common in the Marvel universe. There are a number of time-travels occurring too.
If you play the game, you get to see the Iron Fist's Kun'Lun and so on. The setting seems to be too crammed together.

We didn't get to see the Kang character a lot. I loved the fact that those characters that dread one another had no choice but to work together, though they did it reluctantly team-up. You tend to see different versions of a particular superhero.
In this game, you will have access to about one hundred and fifty superheroes at your beck and call.
Do you remember that popular meme that came from a scene in The Avengers? Here, a number of heroes were trying to get an annoying Captain America to keep quiet instead of blabbing out annoying things. Well, that scene that we all love is in this game too.
If you are expecting the gameplay to be LEGO-like, you will not be disappointed. You get to destroy things and couple them together before you get to the next round.
It is fun fighting off the bad guys, but it can be annoying when the bad guys do not look like the usual bad guys you have in mind. These bad guys tend to retreat and send a lot of minions to you, instead of coming out to fight. Few minions are OK, but when you have to spend almost every second fighting the minions and few seconds fighting their leader, it becomes annoying. At the end of the day, what you are left to deal with is chaos.
One issue that I didn't fancy is a technical issue. Come on!
You have to deal without of tune sound levels. Sometimes, the frame rate plummets. Some characters sound far louder than their counterparts. Sometimes, the characters refuse to move when they are supposed to move.
The bosses can be annoying too. You see the boss malfunctioning. To solve the issues, you may have to restart that level. If you don't, the issue continues.
There may be some issues, but if you love LEGO and Marvel, you may easily overlook them. Why not play the game and have fun?
Many of the scenes come from Marvel scenes that you may have watched. The superheroes seem fun. You will love seeing Hulk smashing things.
If I said that I didn't fancy the humor in this game, I would be lying. It is nice. If you love your game having an awesome level of humor, you will love this.
There is a lot of side content that will keep you engrossed. Before you know it, you can't stop.
It comes with brand new ideas that you will enjoy playing.

The boss battles are annoying and do not feel like they worth it, sometimes.
You will notice some technical issues that will annoy you. The frame rate drops and glitches are nerve-wrecking.

2. LEGO MARVEL'S AVENGERS
When you play this game, you will love the fact that this game was made using a number of Avenger hero movies. You tend to see different movies and this is great for fans of Marvel. If you aren't a fan, you may not understand the game nor like it.

Can I say that I fancy the time LEGO took in putting the Lego Avengers movies' references together in the game? As a Marvel fan, it was worth watching it.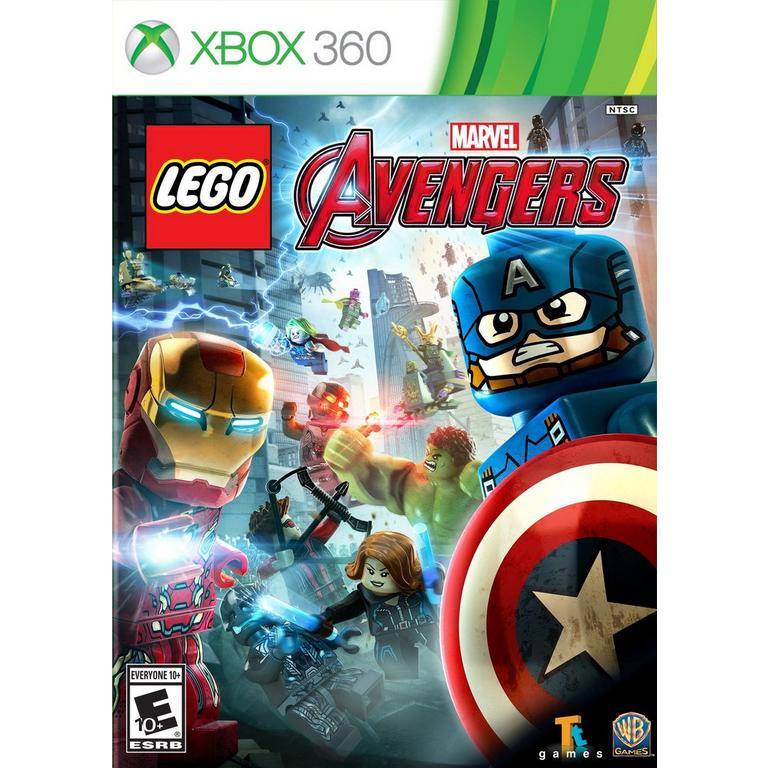 One issue that I don't fancy was that they tried to cram a lot of things together. This didn't seem to make sense. Having Little details is bad and having excess details is annoying.

You had to make use of the same button when you wanted to wield off competitors, do a special move and interact. This is annoying, as it can get confusing.

The bonus-raising finishers were not essential in the game. This is a game for two people, as you and your pals can fight off the numerous bad guys. If not, it would be annoying.

You try to carry out a task, yet you have to wield off numerous bad guys at the same. This can be annoying. Do they think that one has more than two hands? It is an action game that you should consider playing with others, if not, you may end up getting annoyed. If you are playing it alone, be ready to be whacked out of existence because you can't keep off the numerous bad guys, while you try to carry out an activity that gets you to the next round.

The only advantage of this game is that it comes with adorable characters from Avenger in LEGO.

The design seems confused, as you don't know what to do easily. It can be annoying. The controls are not as precise as many players may want. This reduces the fun of playing the game. The dialogue doesn't seem to make sense in the game. We understand that they are bringing dialogues from the movies there, but come on.

In this game, you don't have access to ready-made figures, you are expected to couple them together. You tend to see characters like Gandalf, Batman, and so on. You are meant to couple them together before you can start the game. This means that you will have to do much work before the game begins. The good thing about this is that you will see instruction books that make the coupling process a lot easier.

If you are a LEGO fan, you may not mind putting the pieces together and creating the character that you can play with.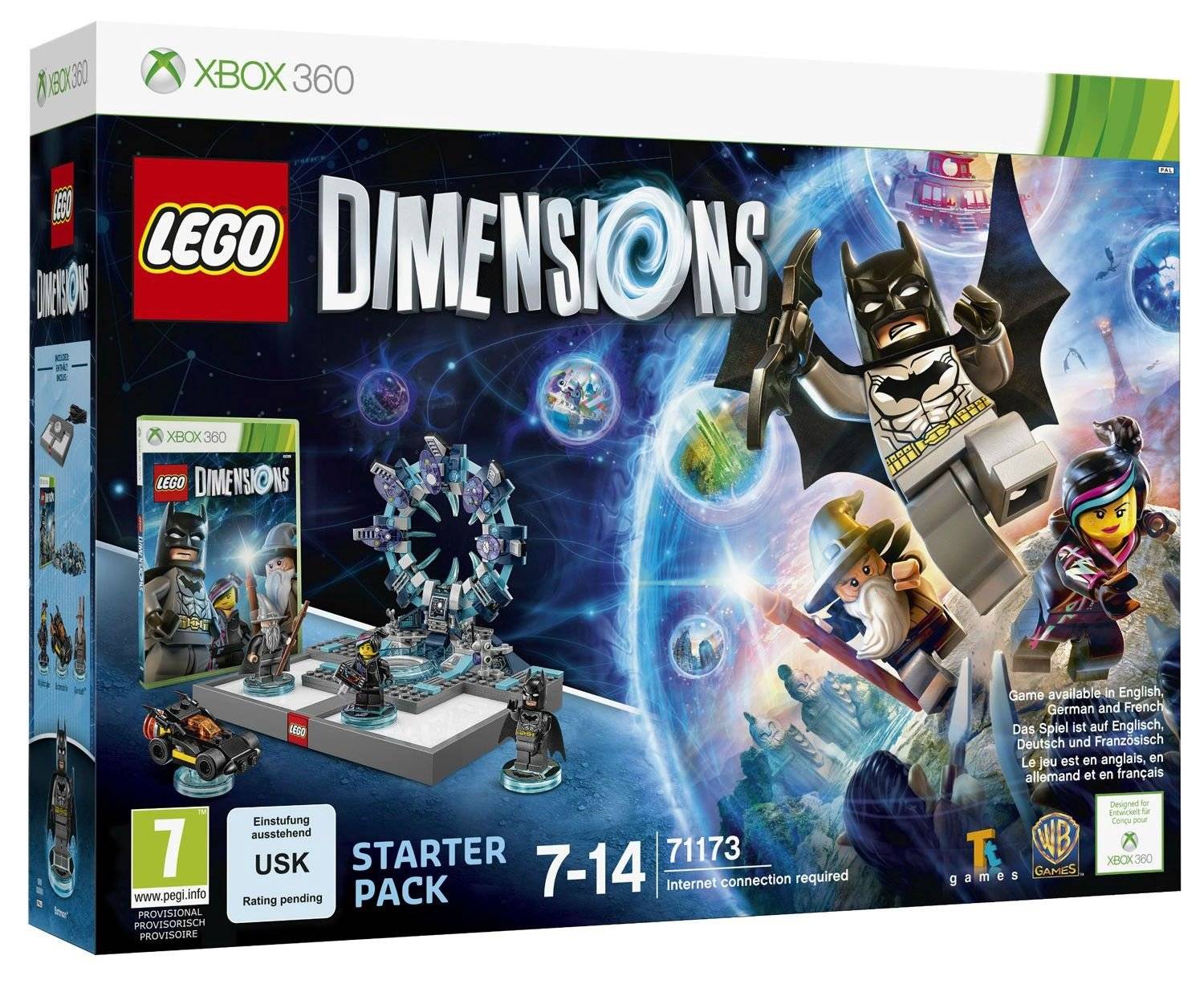 Can we say that I love the fact that they paid attention to detail a lot? You will Simpsons characters looking like the real deal. The same can be said for the other characters there to a large extent.

One issue that I noticed is the fact that it was quite confusing. Many players found it that way. You may have to be a bit patient to understand what is going on. Since I love LEGO, I took out the time to try and get a hang of things. All in all, the game seemed somewhat interesting.

I loved the fact that one had to build the characters before the game started. LEGO is all about puzzles. They stayed true to that. There are a number of settings and characters that one can enjoy in the campaign mode. There are a number of add-on packs that you can have access to.

The price is not so affordable as I would have thought. The technical issues are annoying too. It seemed quite confusing. For those that may not be patient, they might get bored quickly.

4. Lego Lord of the Rings
I loved the fact that there were a lot of thoughts put in creating this LEGO Xbox 360 game, though the game seems like SparkNotes trip to Mordor.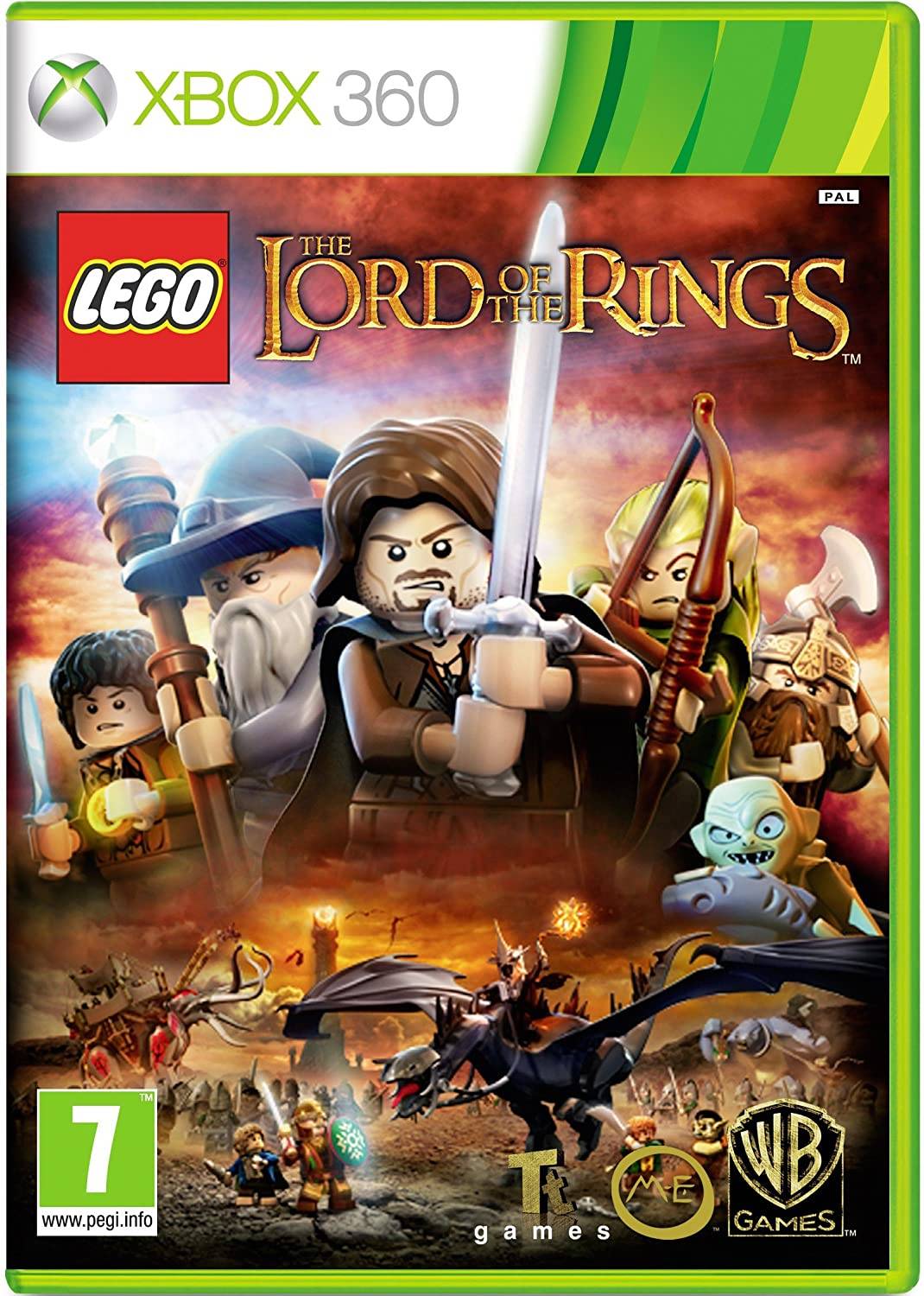 If you have watched the Trilogy of the Lord of the Rings movie, you will love this too because you will notice a number of iconic moments there.

If you want to journey through the land, taking out the risks that the characters in the movie took, you will love this version of the Lord of the Rings created by LEGO.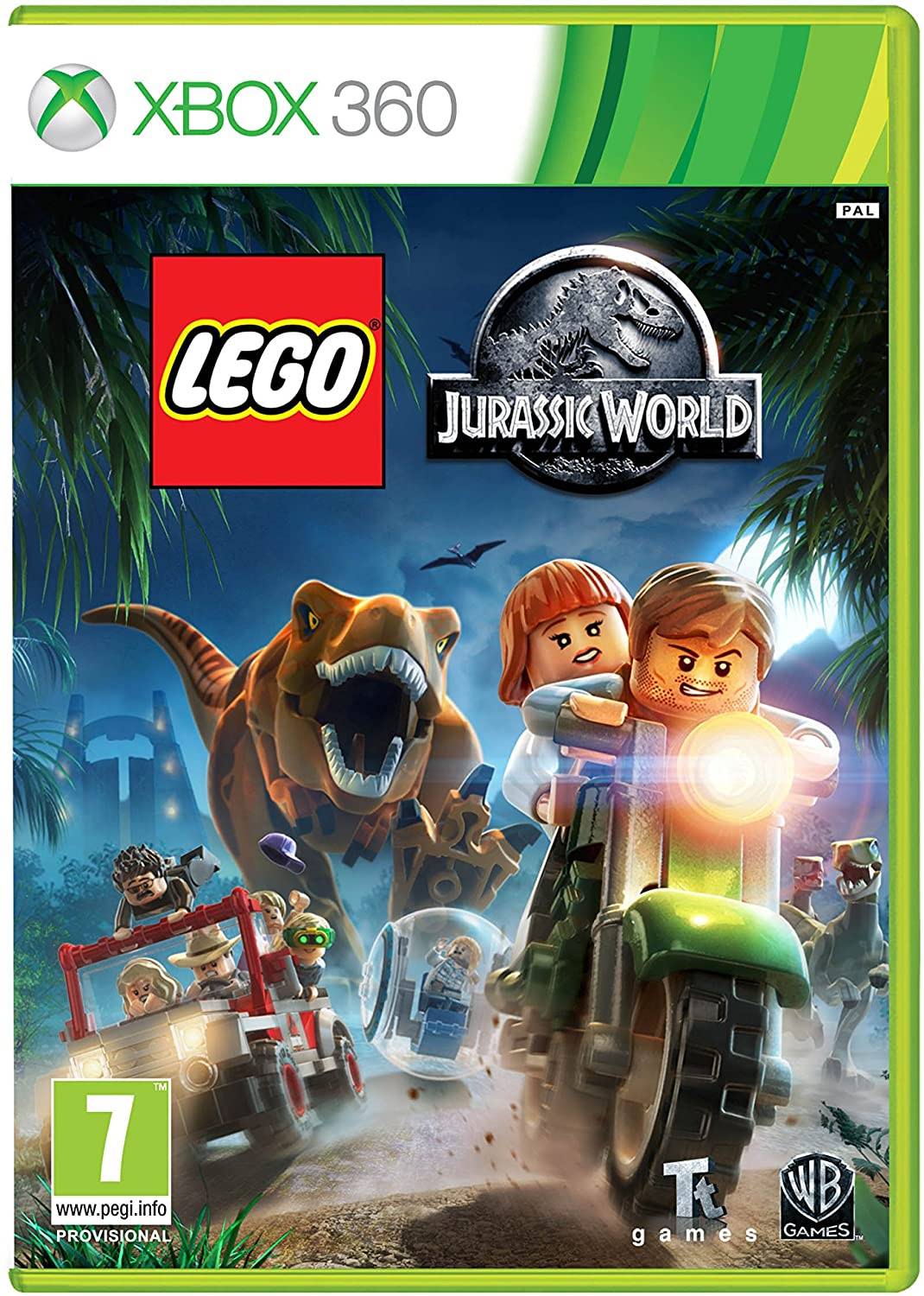 We wish that LEGO could do more things with dinosaurs and not only this game. I love the humor of this game, though they could have done better. I fancy the co-op gameplay seen in this game. This game has every Jurassic movie covered here, and attention was paid to details. Have you always wanted to explore the world of LEGO dinosaurs, you should consider trying this.

6. Pirates of the Caribbean
If you love the Pirates of the Caribbean and Jack Sparrow's character, you will love this. You will get into fights with a cutlass, wielding off other pirates that want to deal with you. This game encompasses the different Pirates of the Caribbean movies.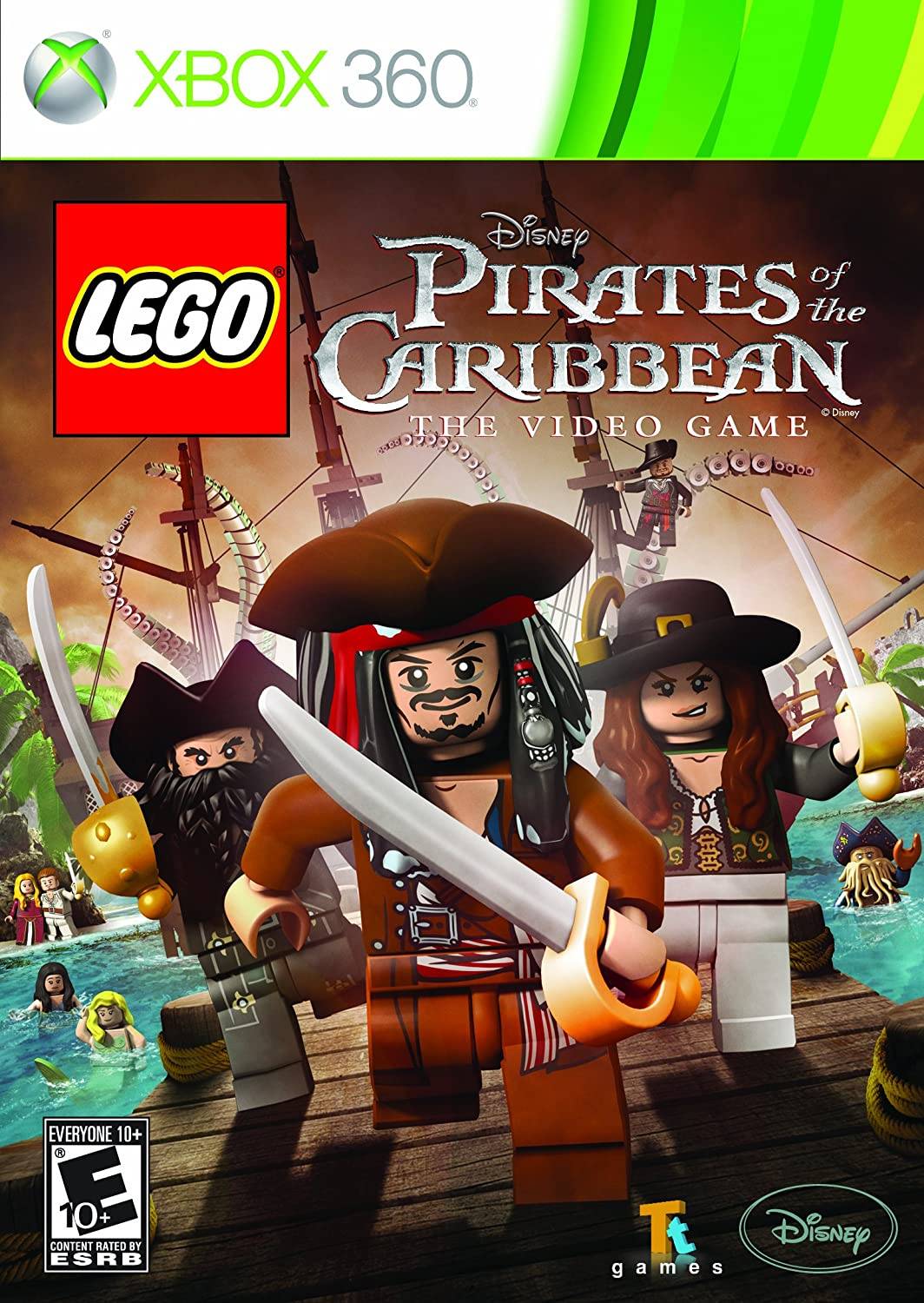 We love the movies because of the slapstick humor that Jack exudes. You can also see it here too. Some funny scenes in the movie were brought into this game too.

I didn't fancy the fact that there was not enough dialogue there.
7. Harry Potter Years 1-4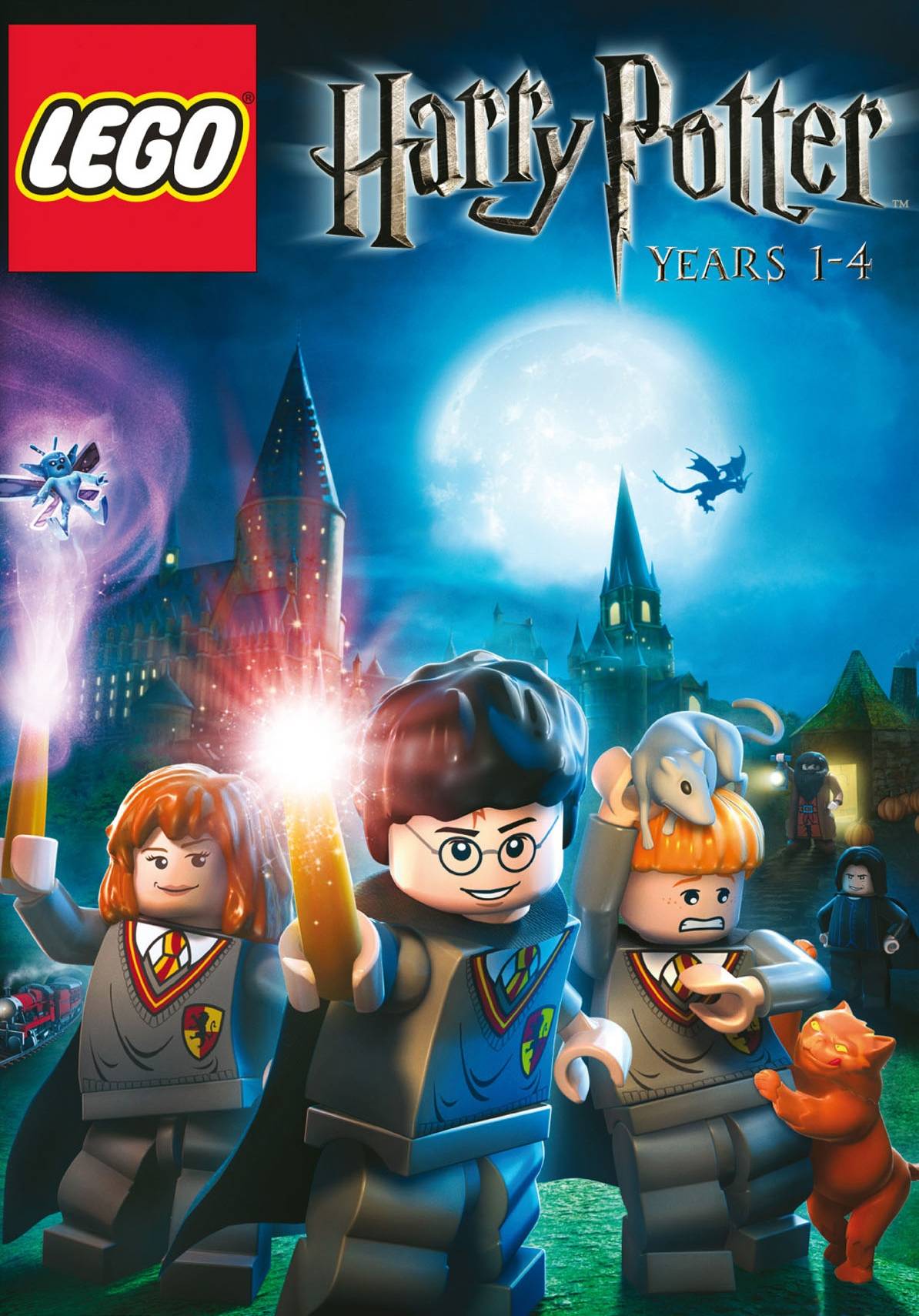 This game is quite awesome, and you should consider playing it. Have you read the Harry Potter books and watched the movies? If your answer is 'yes', go and play this game. You will have access to an incredible adventure. You end up taking the form of Harry Potter casting spells. I have always wanted to explore Hogwarts Castle because of the numerous items in every corner of this place. If you love LEGO and Harry Potter movies, give it a try.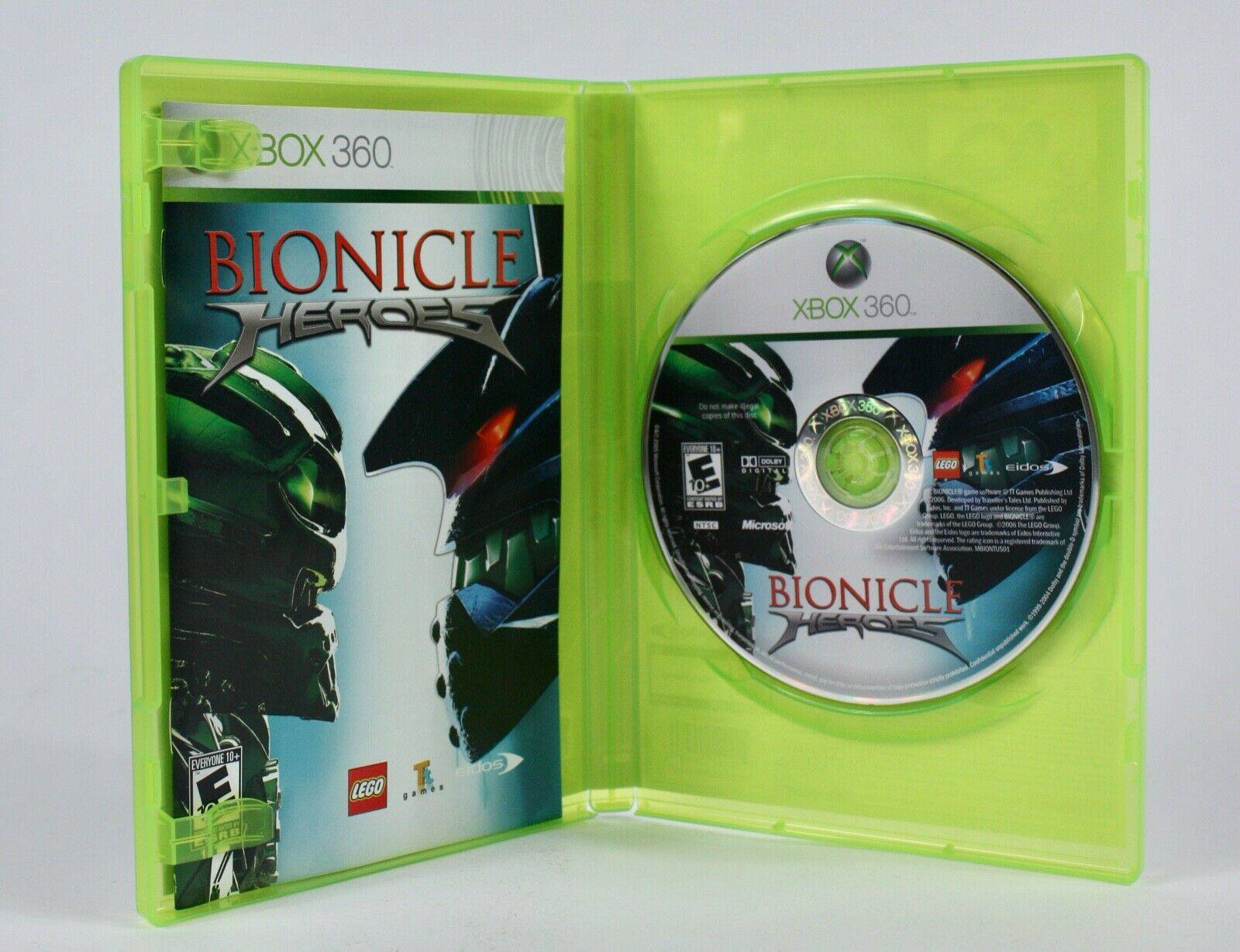 This game is a 3D third-person shooter action game that was created in 2006. You have to kill a number of enemies and even those that can be tracked to previous games. You have to solve puzzles, as well as improve your character's special powers. You can also earn awesome weapons.
9. Star Wars: The Force Awakens
Star Wars is one franchise that many people love and can die for. You can see a lot of LEGO Star Wars games out there. The Force Awakens is one that I fancy a lot.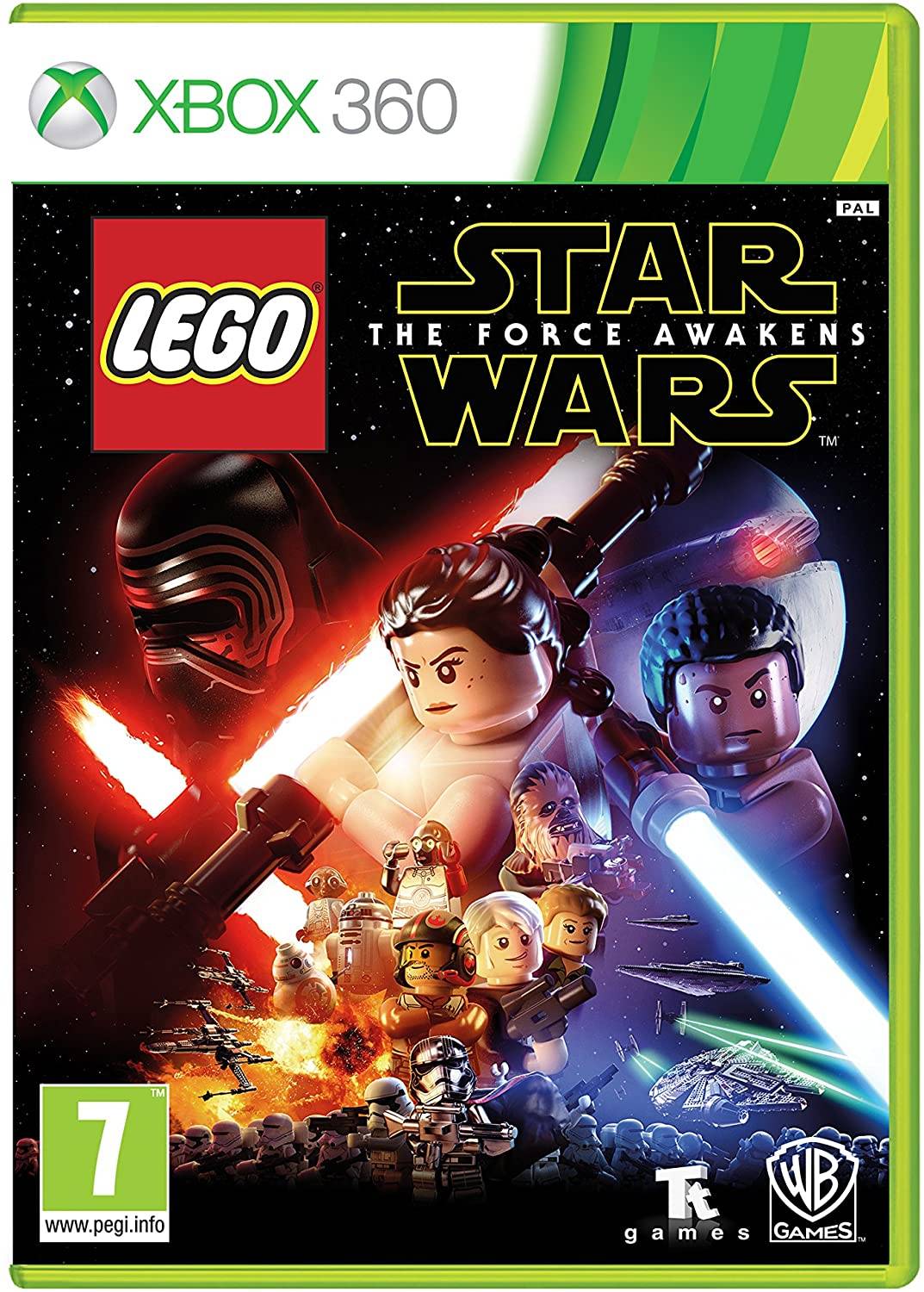 You stand to see the characters in the main movie, the humor there, and awesome scenes. In the movie, there were some plot holes that we noticed. The game tried to fill them up. I would not be wrong if I asked that this game be given a round of applause.

Many fans noticed some plot holes in the movie which ended up being filled in the game.

LEGO incorporated the awesome abilities of this family in this game. You can switch from one ability to the other to navigate through this game.

There are some new features that I noticed as the group builds. Here, the family of heroes has no option but to try to carry out an activity together.

If you want to be entertained during thistle, try out these games.