5 Ways To Make Money With LEGO
By

Nikita P.
/
January 04, 2021
Your mind could sit and begin wondering if there are ways you could make some funds and some money using LEGO. Well, I'm here to tell you that making money with interests and hobbieshas always been an exciting idea. This is what led to the creation of this website to begin with. This came from the idea of gaining some money from writing articles and blogs.
From these blogs, I got to start writing about everything related to Lego. These included Lego Reviews, Lego ideas, things you could get for your loved ones associated with Lego andothers combined.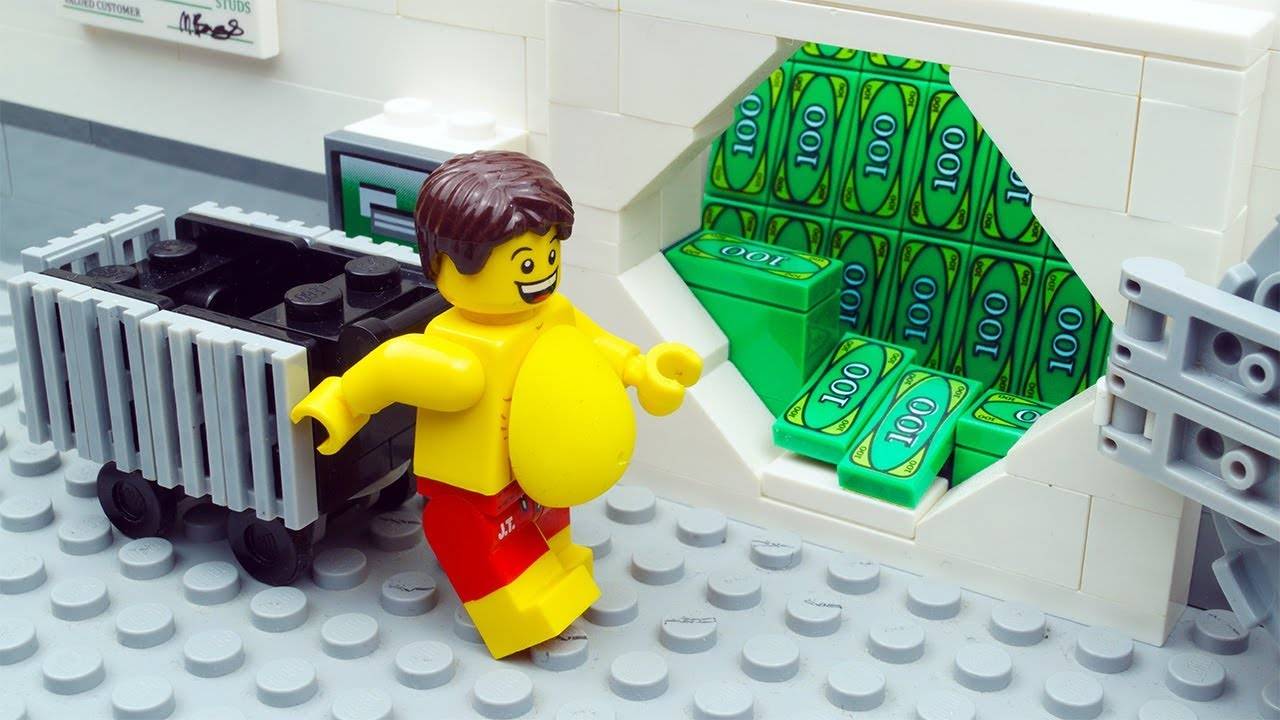 I got to learn about a variety of inspired Lego creations and designs. If one is any good at art or DIY, this could be an excellent option.
Let's get into our main aim of this article, shall we? During this Lego post, I would be talking about things like the following;
1. Selling and buying Lego.
2. Décor DIY design for Lego
3. Gift cards and Stationary for Lego
4. Jewelry inspired by LEGO
5. Art inspired by LEGO.
What is surprising about these is that there are several different methods one could sell these items inspired by LEGO. A lot of these are available to purchase on ETSY.
You can enjoy and enjoy creative thoughts ad things you can sell from Etsy. You get to research what you can sell properly and what you shouldn't.
Most of these things are available on this platform. You get to enjoy creating several different inspired Lego items.
List of Ways you Can Make Money with Lego.
1. Selling and Buying Lego
This is straight forward. It is relatively easy too. You can purchase your Lego sets for a low price and sell them for a high price. The simple retail business.
You can look out at boot sales, garage sales, and even thrift stores. You can also get cheap Lego sets from places like eBay. You could sell back some of these LEGO at eBay, and youcould enjoy a bargain deal whenever other people are selling stuff too.
You usually should easily pick cheap pieces off the internet and then sell them at a high price online.
I always kick myself whenever I think of a new Lego set brand sold for a low price due to laziness by the vendor from not wanting to put these Lego products online.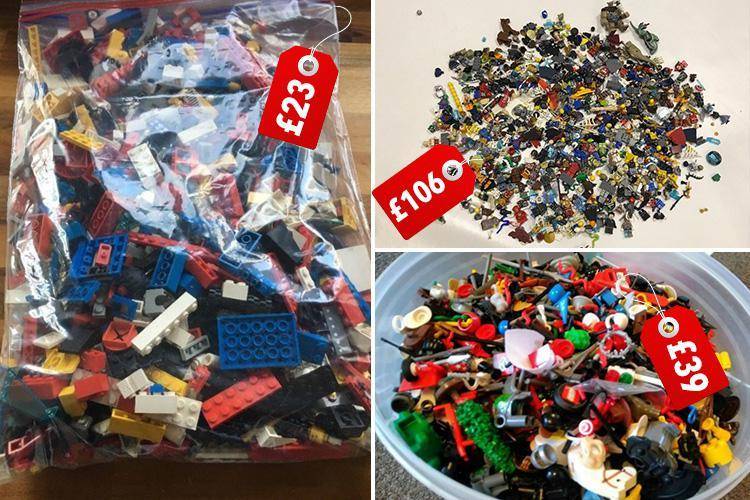 I always kick myself whenever I think of a new Lego set brand sold for a low price due to laziness by the vendor from not wanting to put these Lego products online.
You could sell your Lego bricks using their weight; this way, you get to sell these products for a lot of money. If you decide to sell your Lego products as complete Lego sets, you won'tget many funds as you would have gotten if you sold them individually brick by brick. These are the simple ways you can make more funds as you decide to make money from Lego.
You can imagine selling a unique, rare Lego piece of an elephant for thirty-six dollars. Just one Lego brick. Imagine the number of funds you would get to make if you keep selling yourLego pieces this way.
Note
You should know that Lego animals bricks sell very well in the market. They sell this because these pieces are relatively rare, and they are desired by a lot of the LEGO fans out there.If you have any weird, unusual, rare items, you should check out how much they go singly on eBay.

2. Décor DIY design for Lego
If you do not know how to do many things yourself, you can learn how to do it and become a master at it if you want to.
This way, you could create Décor Lego items and sell them on several platforms like Etsy and eBay.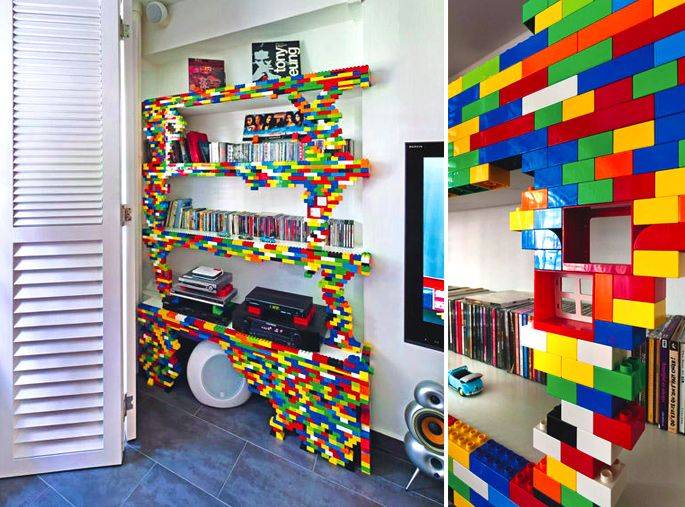 Some of the examples of some of these items you could make include cupboards, shelves, Lego tables, and some Lego lights.
Examples of the LEGO Décor Design you could Make
Lego lamp
You could find this beautiful lamp available on Etsy. There are a lot of sellers there creating and selling these items that have been inspired by LEGO.
Lego Tables
There are Lego tables which have been built by people, and these are great ideas. When young ones were younger, it is quite lovely to have these. Young ones love sitting on these becausethey feel fantastic and comfortable. They are made from fabrics, and they have several different forms.
So get on up, create something you've got in your home. Make it rare, memorable, and unique, and watch loads of people crave to have what you made.
3. Gift cards and Stationary for Lego
Gift cards and stationery are great ideas for Lego. They are so cool that you would want to get for yourself or get them for a loved one the second you see them. They look great, honestly.I love gift cards. I love getting personalized gift cards. Especially those that are Lego-themed. They make me feel loved because not just anyone can settle down and create a personalized Lego gift card for you. So if youcan make these stationary and gift cards and sell them, a lot of money awaits you.
Look at the following examples.
Lego picture
Using some Lego bricks, you could organize them to look so beautiful how they stand out and look like a picture.
You could wonder how someone could hold all of these LEGO figures at a point they would be so cheap.
There are a lot of places you could get affordable Lego figures. They are relatively cheap too.
Try checking Leggings. These have a lot of Lego affordable figures. They are so cheap; one would think they are fake. Have you seen the Unicorn Lego Card? That is quite beautiful. Giftcards are just an idea. You could create notebooks, Lego pencil tops, Lego crayons, and so much more.
4. Jewelry inspired by LEGO
There is jewelry that would look quirky, and they'll always be on the winning team if you can merge this with an interest and passion.
If you merge more than one item from a particular Lego theme with that from another Lego theme, then we would have a winner. You can do this by mixing two pieces that are quite popular.
Look at these examples.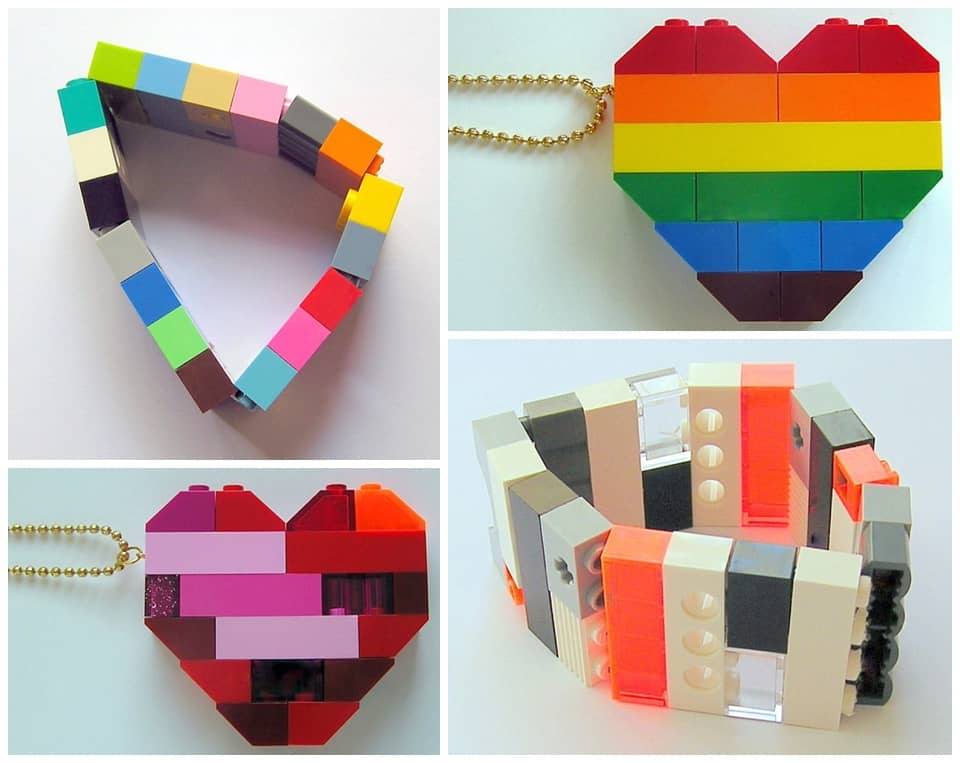 Lego Stud Earrings
You can create earrings from Lego men. There are several things you could do, like bracelets, necklaces, rings, and cufflinks too. They all look great and beautiful.
You could also purchase your own Lego set, design them using your Lego jewelry, and sell them for a higher price. This new Lego set now has an increase in value due to the jewelry whichthe LEGO set now has on. You could do this for Lego sets that the ladies like. This way, they would feel they have a Lego set that is different from the rest. That is true because no other Lego set would have the type of jewelryyou have put on the one you just sold. The only way that would be possible is to make a lot of jewelry and put them on the same type of Lego set, and you sell them to a lot of people. But if you don't do that, you getto create beautiful and specific Lego sets, which would be more expensive than the original. Food for thought, I'll say.

5. Art inspired by LEGO.
As a lover of Lego, you should do this a lot. It would be best if you created lots of frames using several different Lego characters. They could be of the same theme or other themes.It does not matter.
You could use those like that from valentines, family, couples, groom, and bride too. They are all cool.
Looking at these examples
You could make an I love you frame using Yoda Lego from Star Wars. You could also create a superhero frame using superheroes like Thor, Super Man, Iron Man, Ant-Man, Spider-Man, WonderWoman, Black Widow, Hawkeye, and so many others. Make it personalized and lovely, and in the end, you would be making your steady sources of income, and you could get more money than you ever hoped for.
You could try all these Lego art and ideas at very cheap and affordable rates. You do not need to have a lot of items to try them out. All you need are a few little things. Before youknow it, your first art is up.
Apart from framing, you could also go into the blogging business. Write your heart out about everything related to Lego that you have got a passion for. You could also get into affiliatemarketing and help other blogs and websites sell Lego items in bulk and get your commission. That's the training I took, and we highly recommend it to you.
Suppose you can think of more ways to make more money from Lego, feel free to let us know in the comment section. Thank you as you do so.