30 BEST LEGO SETS OF 2021
The sets of Lego that are released thisyear are unbelievably mindblowing with all of their beautiful colors and themesfrom movies, I see no reason why not to buy one or two of these sets. From thefriends-themed Lego set to the LGBTQIA+ sets, here are 30 of the best Lego setsof 2021.
1. Lego dots photo holder cube set.
The Lego comes in 109 Lego pieces, it has a pretty way of putting a small note or photo for display. With the new arrival of Lego's coming this summer, there is a lot of reasons to get this set.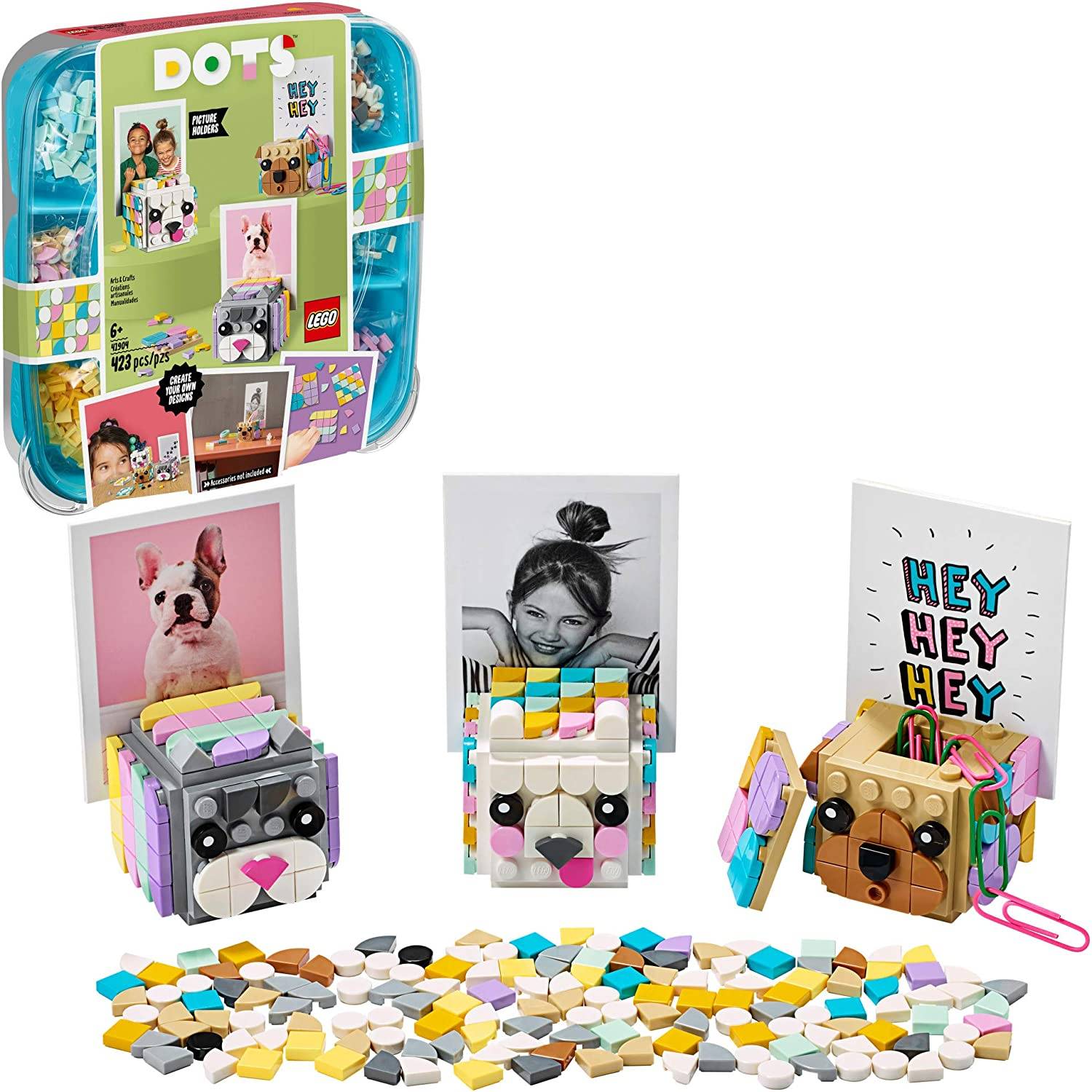 2. LGBTQIA+ design Lego set ( Everyone Is Awesome).
Lego recently revealed its first set dedicated to the respect of the LGBTQIA+ community, this set is called Everyone Is Awesome. It is to recognize the diversity of the community and the acceptance of it. This set contains an 11minifigures of the community with all the colors. The set amounts to 346 pieces of Legos with different kinds of colors that bring out the various diversity of the LGBTQIA community, it also comes with 11 monochrome Minifigures with special pieces of heads for each of the mini-figures. It has a length of 10.24cm and a width of 12.80cm showcasing a beautiful display giving out a strong message of acceptance and love for all. It was designed by Matthew Ashton, he did it to celebrate and thank the LGBTQIA Lego fan base. It will be released on June 1st, just in nick of time for Pride Month for the price of $34.99.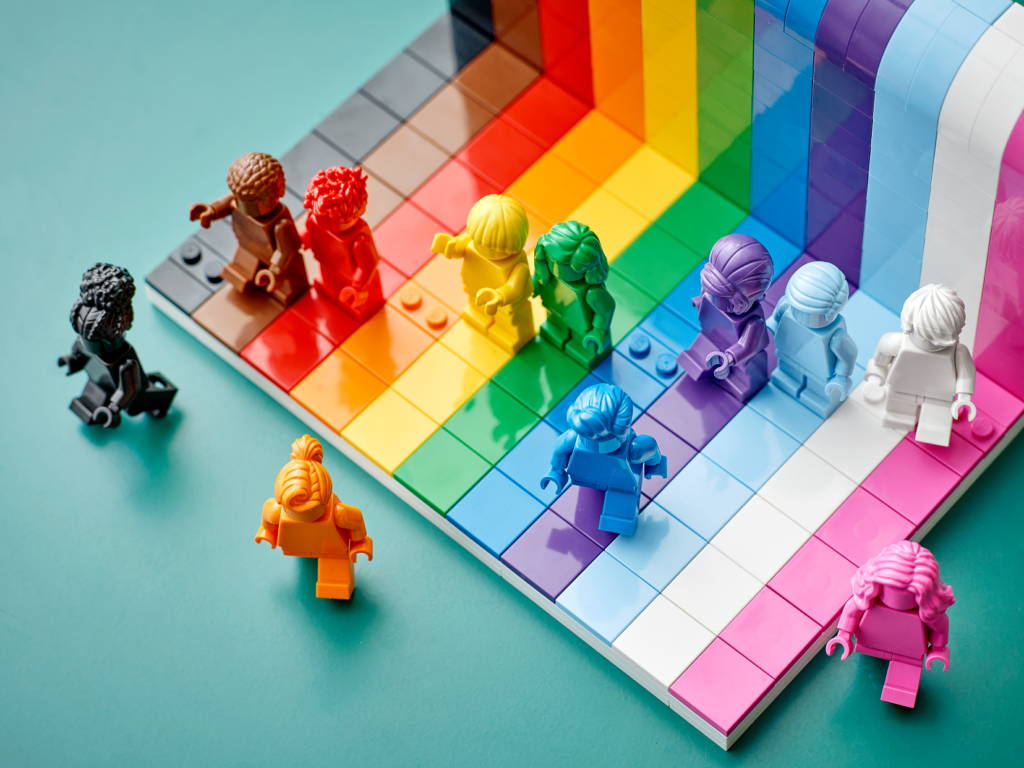 3. Black Panther Dragon Flyer set.
It has a total of 202 pieces of Legos, this is one of the most unique aircraft in Marvel movies, it is a set mostly designed for children to both play with it or display it. It includes four wings that can move in various directions, two shooters, and a place for Minifigure to seat in front of the controls. This set comes with 3 Minifigures for play which are Black Panther, Shuri his sister, and a chitauri warrior armed with a power blaster. It is 4cm in height, 22cm in length, and 28cm wide. It cost $19.99 and will be released on August 1st, 2021.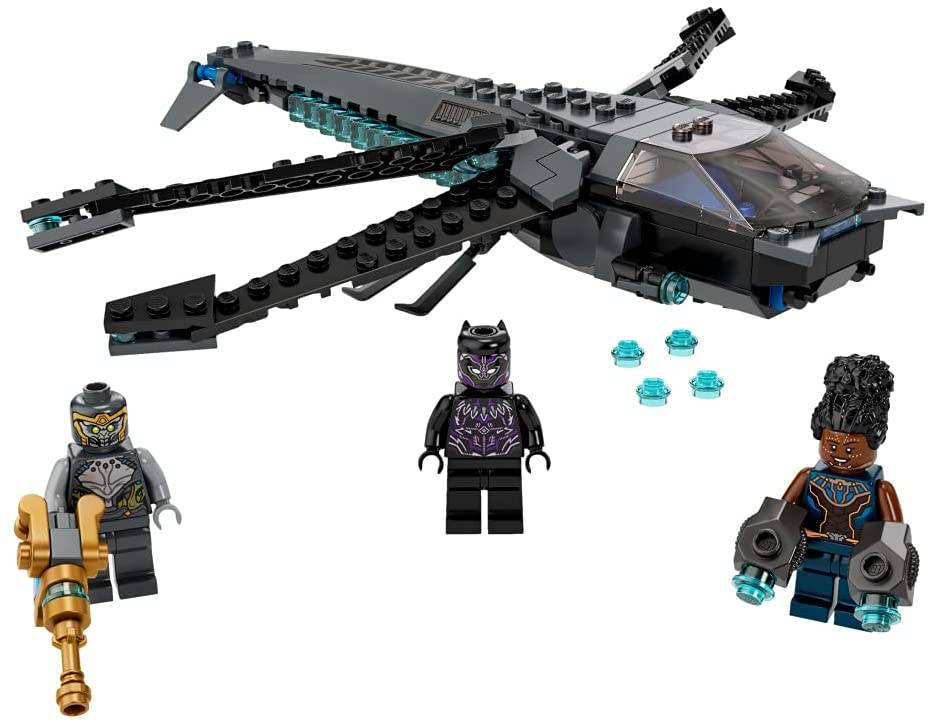 4. Captain America and hydra face off set.
With a total number of 49 pieces this design of this marvel Capitan America and hydra face-off are mainly for children four and above. It helps in play and builds developmental advantages. Because it is meant for young builders, the set is loaded with amazing building details to make the children have a wonderful play experience. The box contains a model that is very easy and fast to build, the set also has a half-built motorcycle to help the children to be able to finish the construction by themselves. It measures about 4 cm in height, 11cm in length, and 4cm in width which is perfect for little hands to carry and it cost about $9.99 and will be released on August 1st, 2021.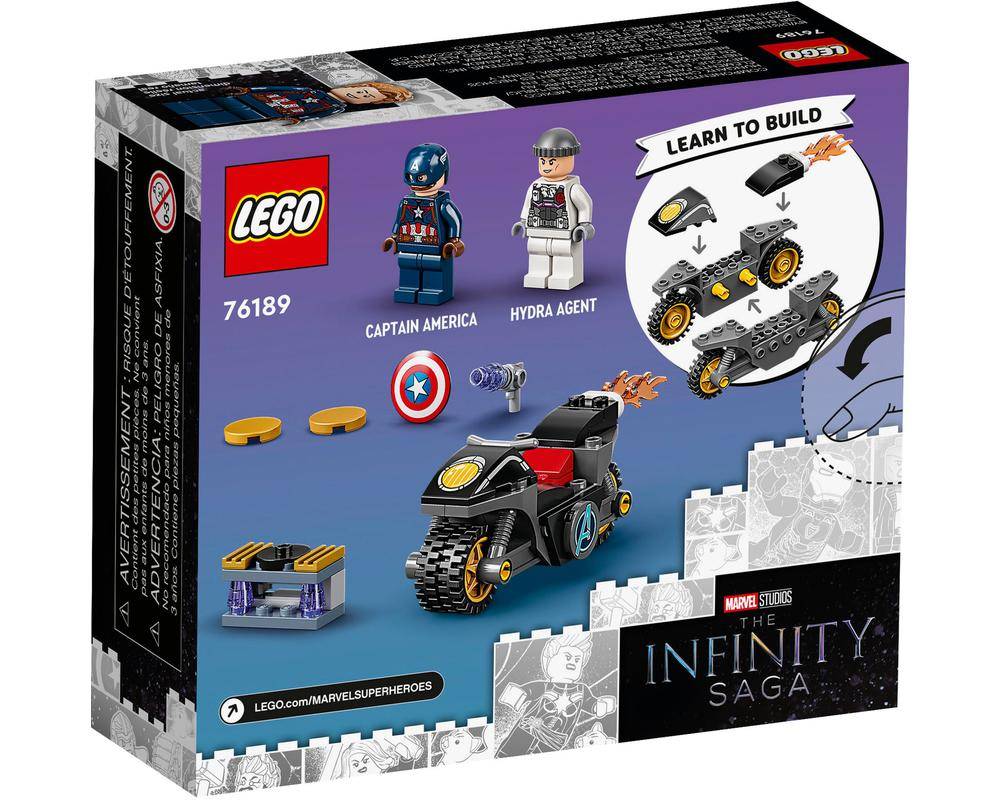 5. Iron man: ironmonger mayhem set.
This model Lego set is based on the original scenes from the first iron man movie, this toy enhances the imagination of children to make amazing adventures with one of the most iconic creations in the marvel universe which is Iron Monger Mach. The arc of the Mach lights up when it is adjusted or twisted to make a different range of movements and also has a 6-stud shooter that is on the right arm and a 3-stud shooter that is found on the left arm. It includes adjustable limbs and Minifigures of Iron man, Pepper Potts, and Obadiah Stane. The ironmonger mech has a height of 18cm with a total amount of 479 pieces.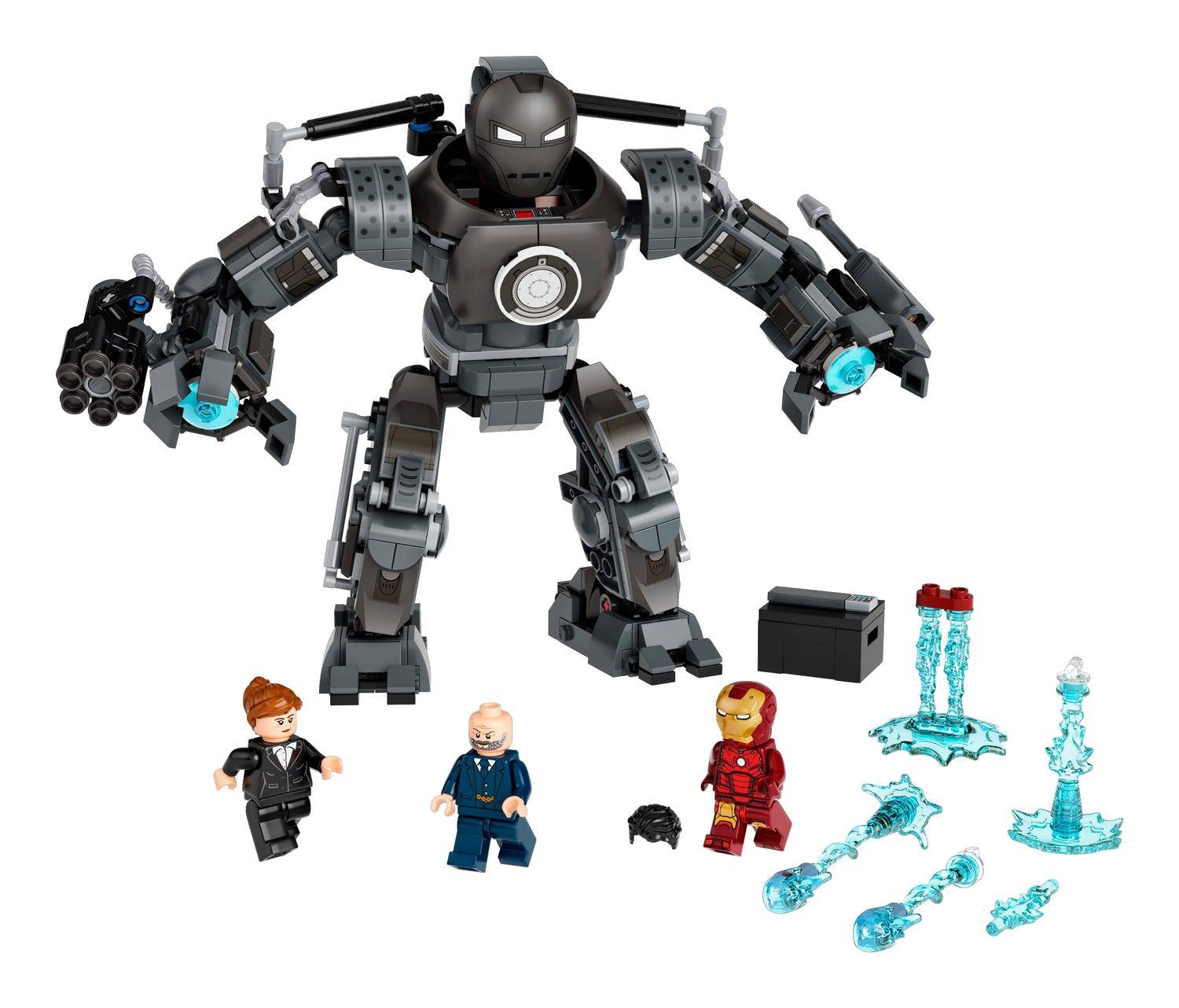 This Lego set has a total of 590 pieces, it is the recreation of the iconic Infinity Gauntlet that was featured in the Marvel movies Avengers: Infinity War and Endgame which caught the eyes of marvel fans whenever it is displayed. The set includes movable fingers, brightly colored infinity stones with a stand to hold the hand in place, and a description tablet. This model is perfect for building challenges and displays at home or work. It measures about 31cm in height, 13cm in width, and 11cm in depth.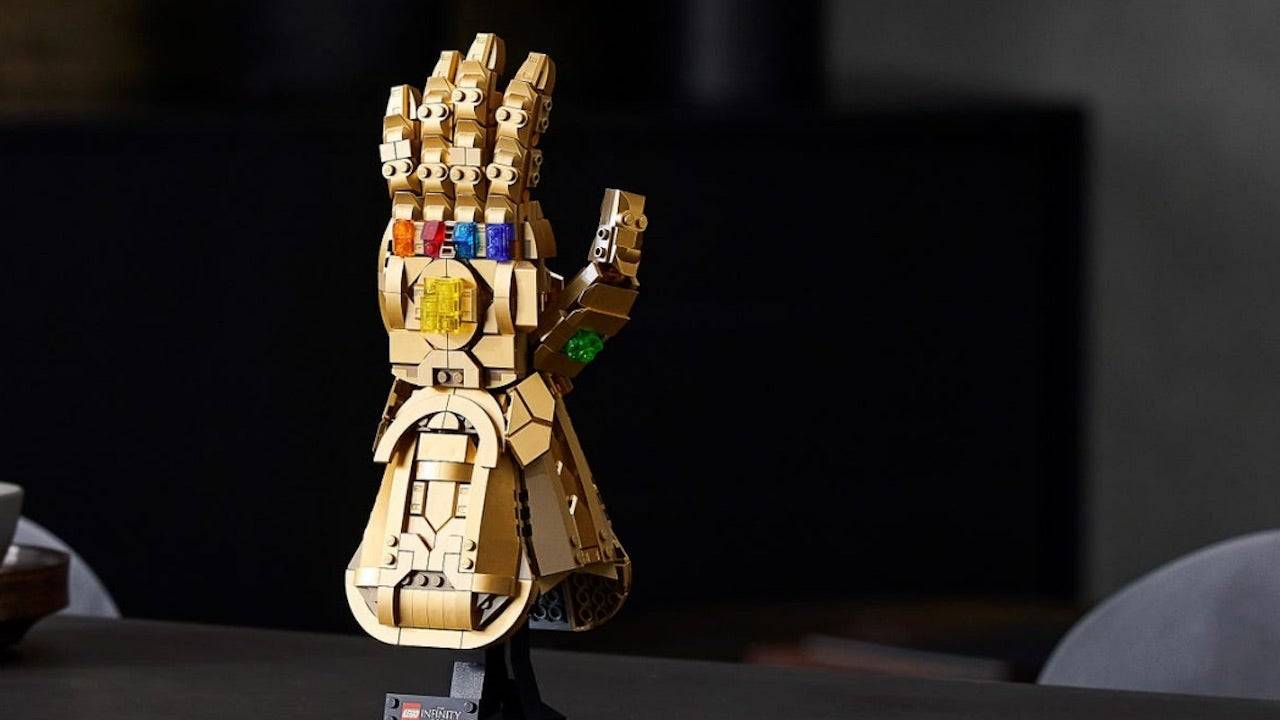 7. Avengers: Endgame final battle set.
This set is filled with amazing features that encourage good imaginative play. It includes the location of the Iron lab where iron man built the Nano gauntlet, meeting space for the superheroes to meet, a prison cell, and a truck that has the time-traveling machine. And also has Minifigures of iron man, captain America, Black Panther, Thor, Scarlet witch, Ant-man, Thanos, and chitauri warrior. And there is a special present for avengers fans age 8 and above. The whole set measures about 16cm in height, 37cm in width, 12cm in-depth and it can be easily mixed with other marvel buildings parts with a total amount of 527 pieces to play.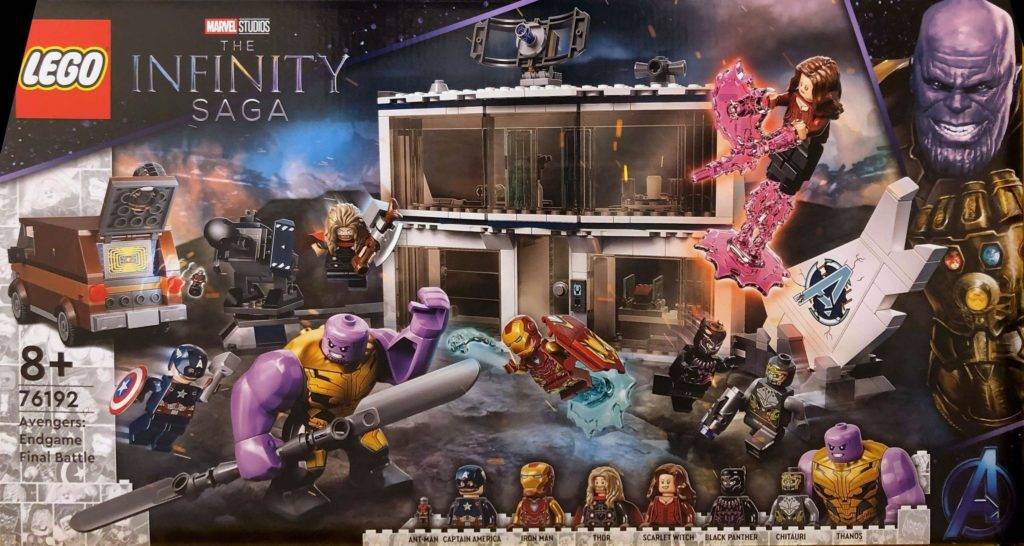 8. The Guardians' spacecraft set.
It has the amount of 1901 pieces of Lego blocks, it is suitable for anyone the age of 14 and above that is very interested in Marvel avengers or is looking for a new model to build. One can recreate the amazing and very detailed iconic marvel spacecraft from the Avengers movies. It also has the Minifigures of Groot, Thor, The Star-Lord, Rocket, a Chitauri warrior, and Mantis. It also has a setting that contains a weapon store, a place for the heroes can eat donuts and coffee, a computer so to allow imaginative plays of the Minifigures. This model can also be used for display that is perfect for kids room. It measures about 25cm in height, 36cm in length, and 59cm in width and has a stand to hold the model firmly in place.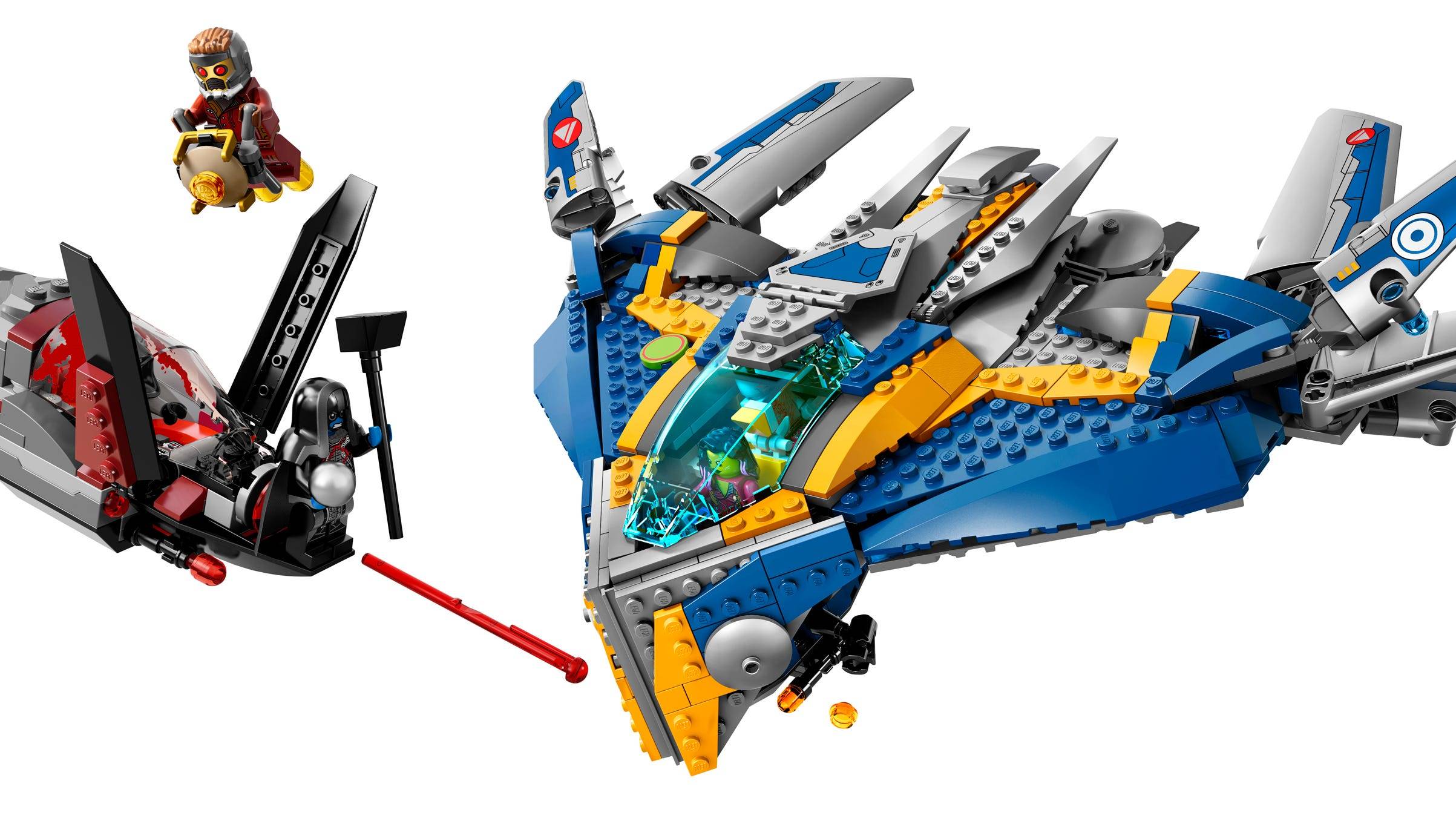 9. Lego Marvel Daily Bugle set.
With a height of 80cm, the Lego Marvel Daily Bugle has the amount of 3770 pieces that feature the number of 25 Minifigures which includes the likes of Peter Parker, Spiderman, Spider Gwen, venom, green Goblin, and other characters from the spider-verse. It is also called the tallest Lego Marvel set ever. It makes a wonderful display project for adults. It is about 27cm in width and 27cm in depth.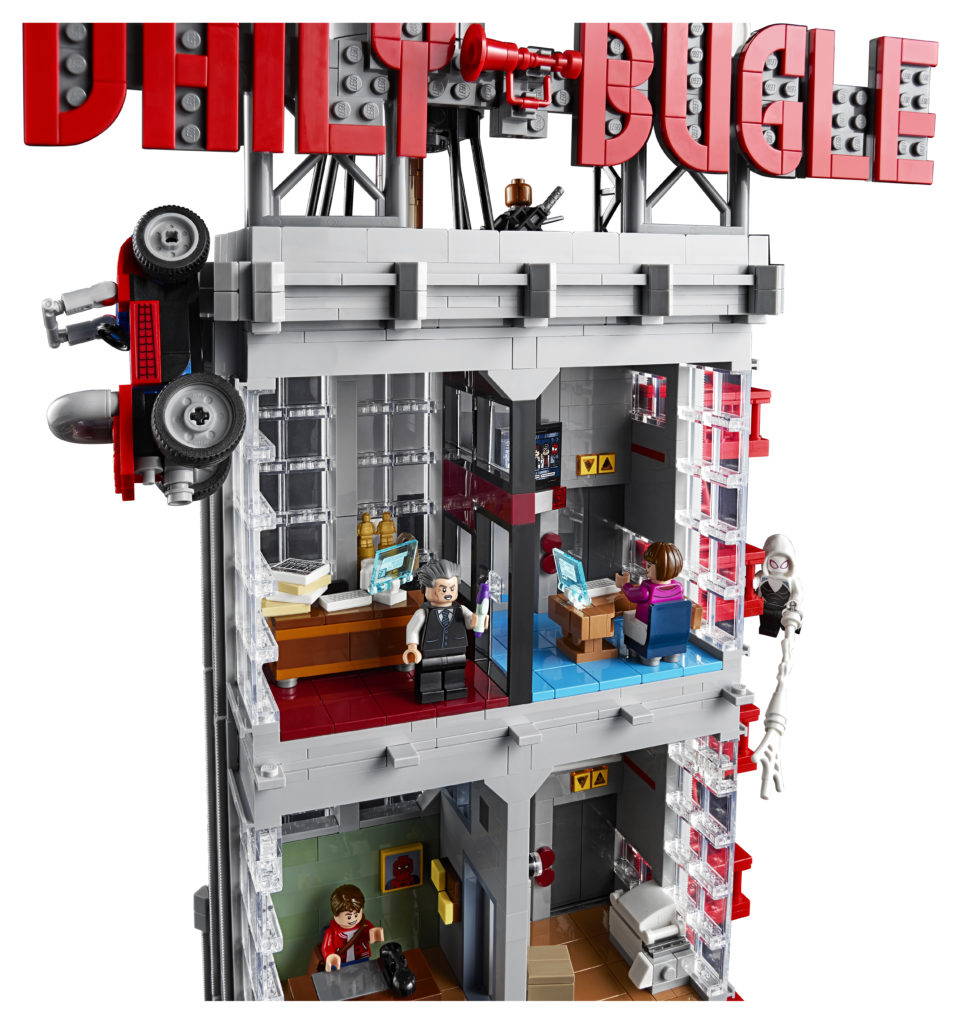 10. Lego FRIENDS The Apartments set.
The long wait is over, Lego has finally revealed the Lego FRIENDS The Apartments. This Lego set is based on the well-recognized TV show FRIENDS from the 90s and the Lego thought of celebrating their upcoming reunion special that will be streamed on HBO Max. The set is meant to bring memories of the squad at the apartment. It has an amount of over 2000 pieces, and it contains a lot of references and has the Minifigures of the cast bringing out every detail of them. It is available on the 1st of June. It measures about 10cm in height, 64cm in width, and 31cm in depth.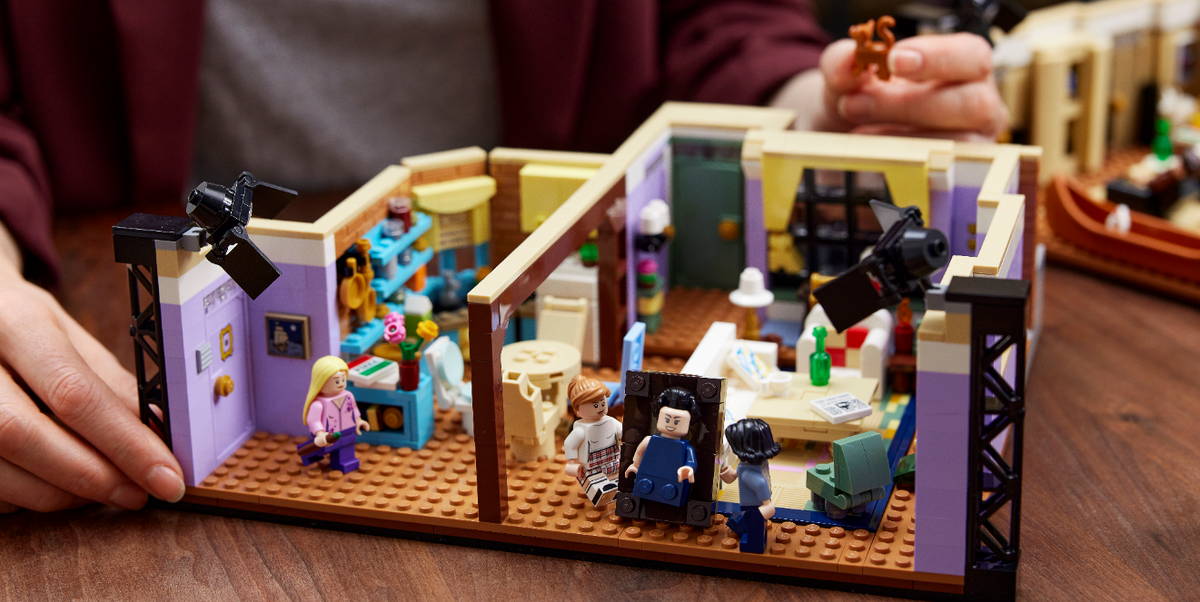 11. Lego Star Wars The Bad Batch AttackShuttle set.
It has a number of 969 pieces. It has hugewings that is movable to enable the shuttle to land and lift off, two shootersthat are spring-loaded, a cockpit, and a rear cabin meant for two LegoMinifigures and weapons store. There is a fin in the dorsal area to make iteasier to play in the interior setting. It has Minifigures of Hunter, a GonkDroid, etc. And awesome weapons with 2 speeders for exploring imaginative play.With guidelines for an easy building process. It has a perfect gift for kids ofthe age of 9 and above. It can be played alone or with family and friends, andit is also perfect for display. It measures the length of 25cm, the height of20cm, and 13cm in width.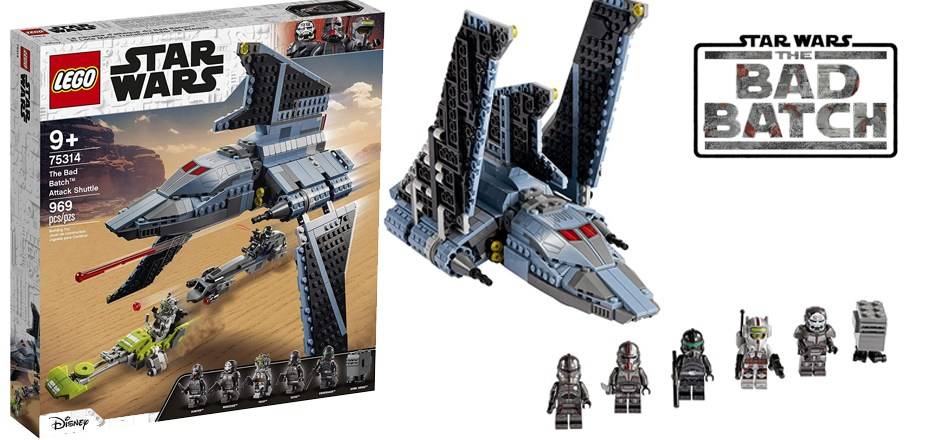 12. Lego creator expert birds ofparadise set.
With the amount of 1173 pieces, this lovelydecoration of a brick-built flower is so beautiful for an amazing display that bringsthe touch of human nature to the Lego collection. This Lego plant has no needof water, it can be made a display for the workplace or at home. You can evenmake your plant the way you like. It is over 46cm in height for the highestleaf and the flower pot is about 13cm in diameter.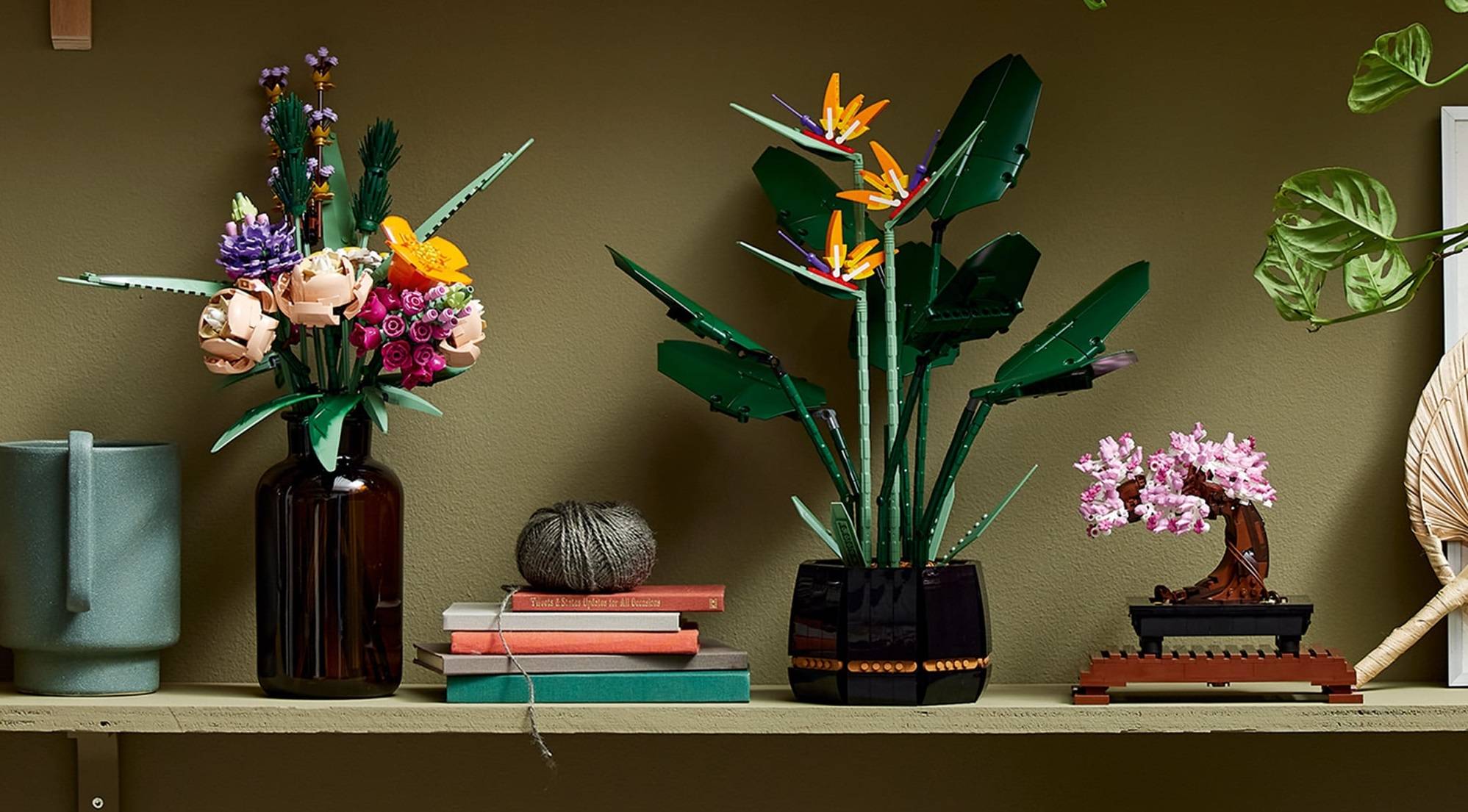 13. Space Shuttle creator 3 in 1 set.
This set is part of the creator 3 in 1summer 2021. it has a total of 486 pieces, it contains a cockpit that has acontrol plane and cargo space doors that opens and closes and stores anextendable arm and a satellite in addition with retractable wheels andMinifigures to enhance a good imaginative play.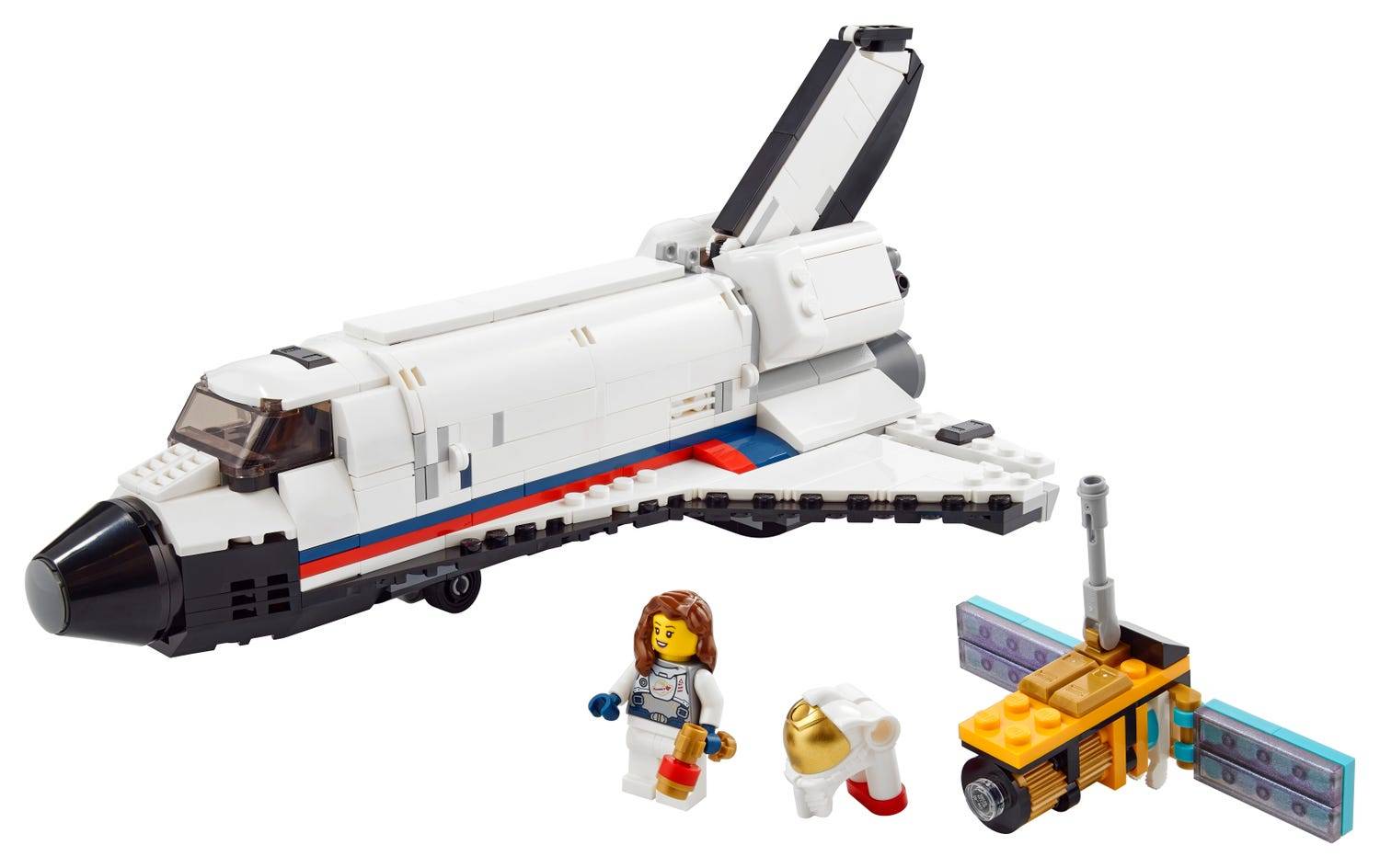 14. Ferris Wheel creator 3 in 1 set.
With the amount of 1002 pieces and aMinifigures of 5 which includes mother, father, child, and fair workers. Thetoy set has rotating Ferris wheels that is having 8 gondolas, a ticket salebooth, balloon animals, a balloon cart, and a dog. That's not all, you canchange it to a swing boat ride or a bumper car set and make somethingcompletely different from the original form.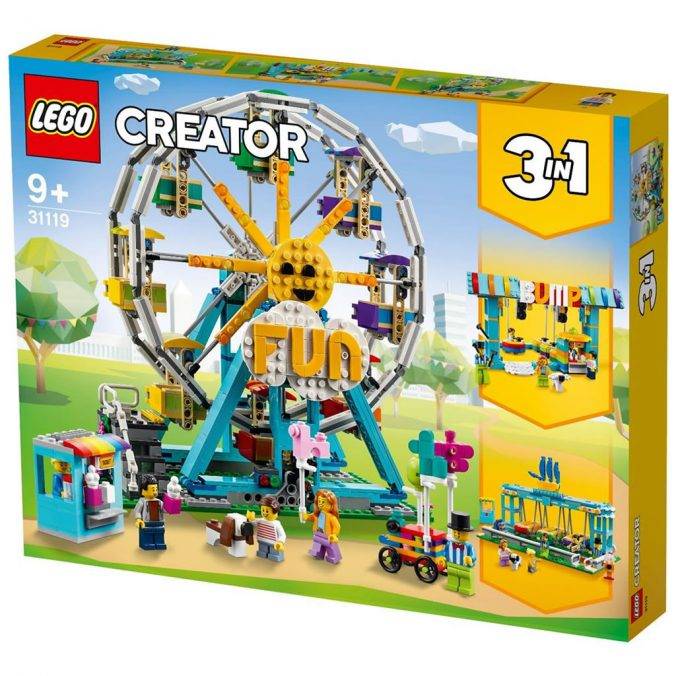 It has a total of 1500 pieces, thisamazingly detailed old-fashioned medieval castle will take the children toexplore the past, it is filled with amazing features to make creating storiesmore interesting. It has a water mill, animals, dragon, prison, 3 Minifigures,and a king's room. There is a hinged gate that moves up and down. It is verygood for young children to engage themselves with a good storyline.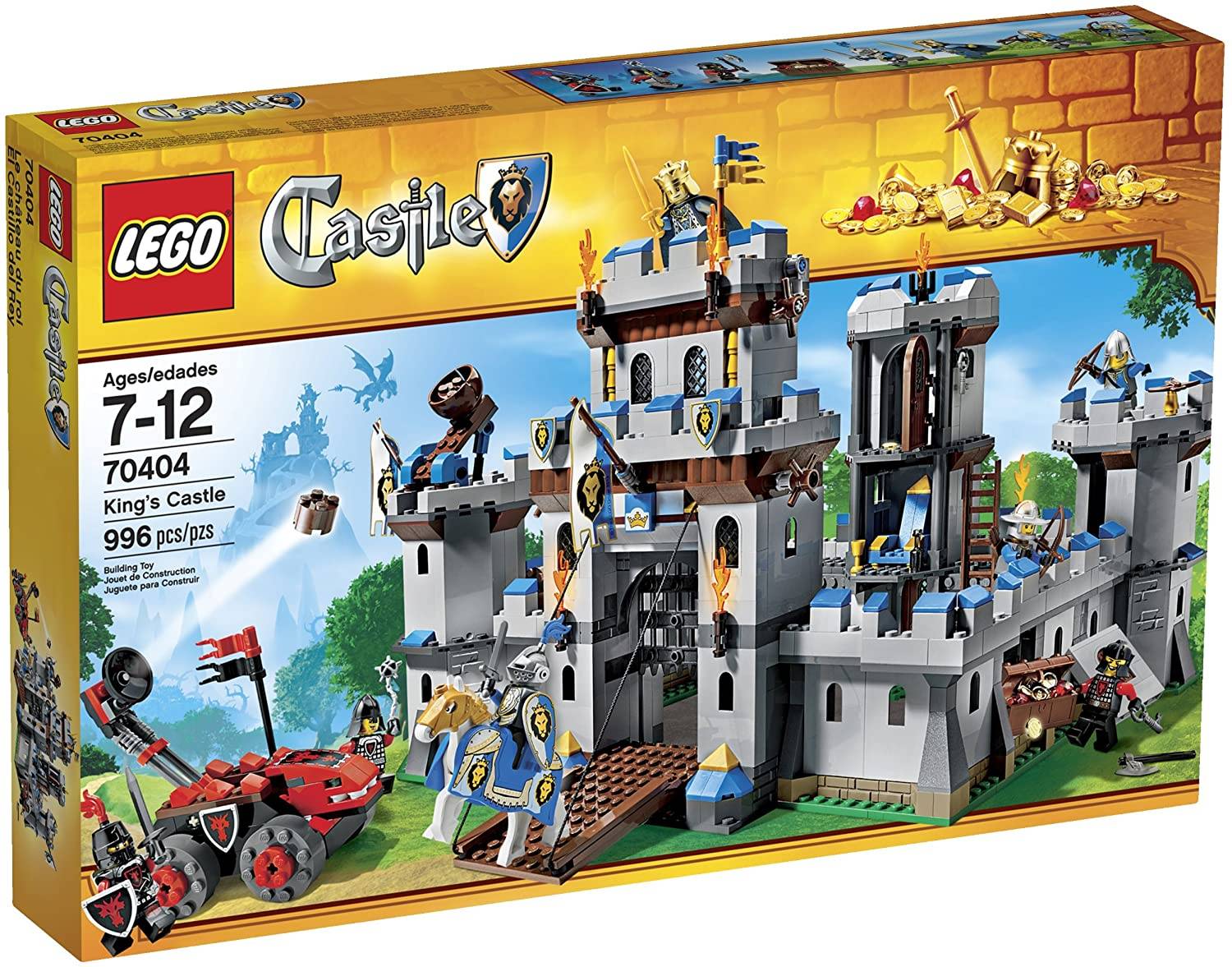 16. Movie set by castor troy set.
With a total of 2900 Lego pieces, this Legoset contains facades, figurines, and movie props. The set wasn't based onanything but came up from different ideas from different types of presentationsand plays. The facade is just 16 studs that are wide enough to stand bythemselves. Thus set has multiple minifigures that can be used for play.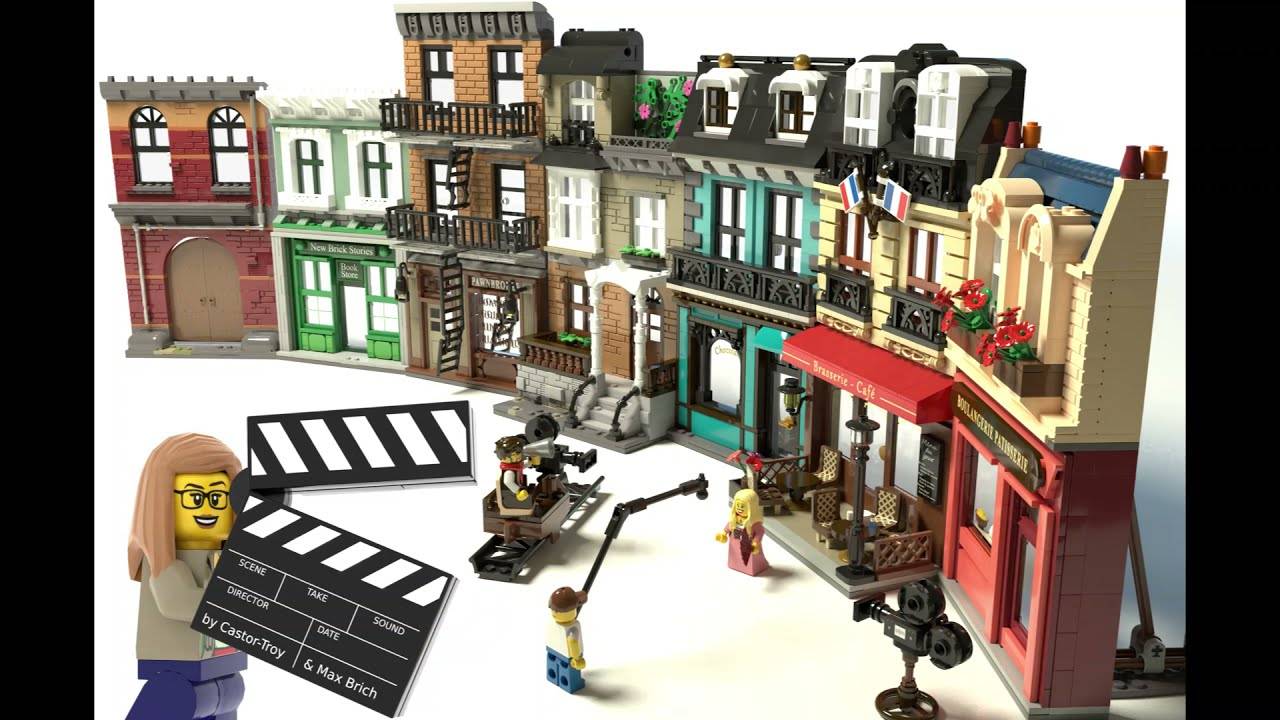 17. Crocodile creator 3 in 1 set.
This set has 454 pieces, it also part ofcreator 3 in 1. It comes with a crocodile that is already built with the bodyand jaw with fish and bird boney skeletons that makes the stories of thechildren come to life. And as it a creator 3 in 1 you can create extra twocharacters like a snake that can easily move its body and a frog with anelongating tongue. This will bring more fun for the kids to enjoy.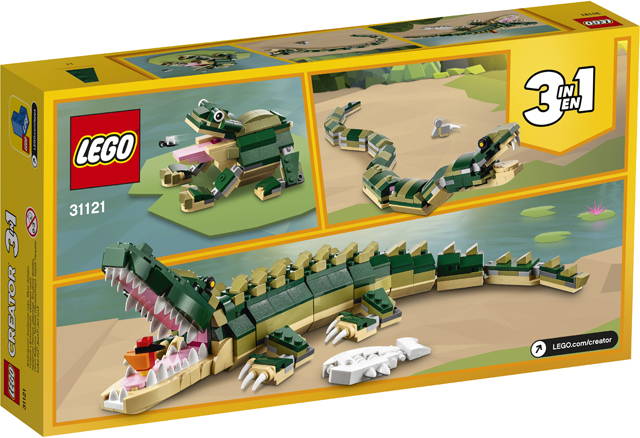 18. Fish tank creator 3 in 1 set.
The children can experience a lot ofunderwater fun from this Lego creator 3 in 1 fish tank, with a total of 352pieces of Lego bricks. It is a classless tank that has 5 different kinds offish: a yellow tang fish, a blue tang fish, a clownfish. With those beautifulcolors. It can also be rebuilt as a treasure chest or even a completelydifferent thing that will make the child's imagination grow wild.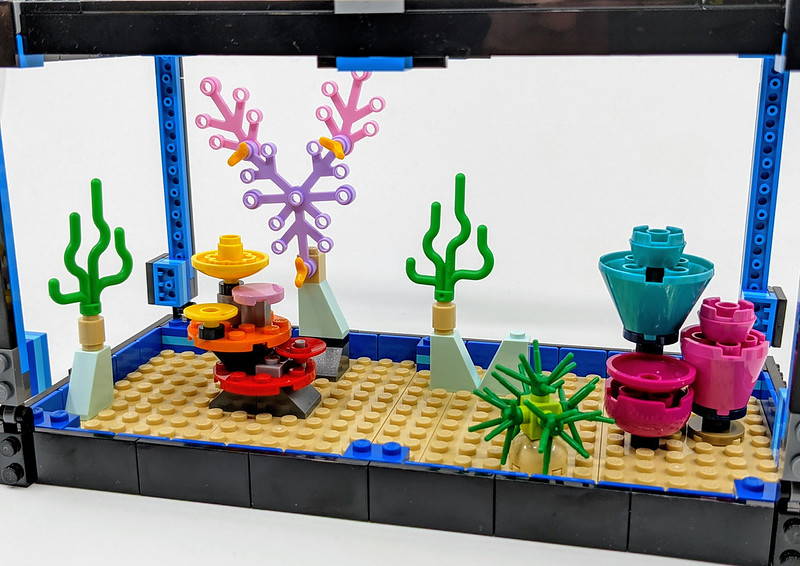 19. Lego speed champions sets.
These are some amount of set ofbrick-inbuilt race cars and they are given officially during the summer aroundthe time of June. There are different kinds of cars to choose from like:Koenigsegg Jesko with 280 pieces of bricks, Toyota GR Supra with 299 pieces,McLaren Elva with 263 pieces, Chevrolet Corvette CR Race Car and 1968 ChevroletCorvette with 512 pieces, Mopar Dodge//SRT Top Fuel Dragster and 1970 Dodgechallenger T/A with 627 pieces, Ford GT Heritage Edition and Bronco R with 627pieces.
20. Lego City Animal Rescue set.
The new Lego city sets are mostly onwildlife rescue as this set was revealed by an online retailer in Italy, let ussee a little from the Lego city Animal rescue summer sets. These sets will bereleased around the time of June and contain beautiful animal pieces andmotors. Small sets give out some of the monkey figurines, snake, and a lionwith his cub. And the larger ones have elephant and crocodile figures.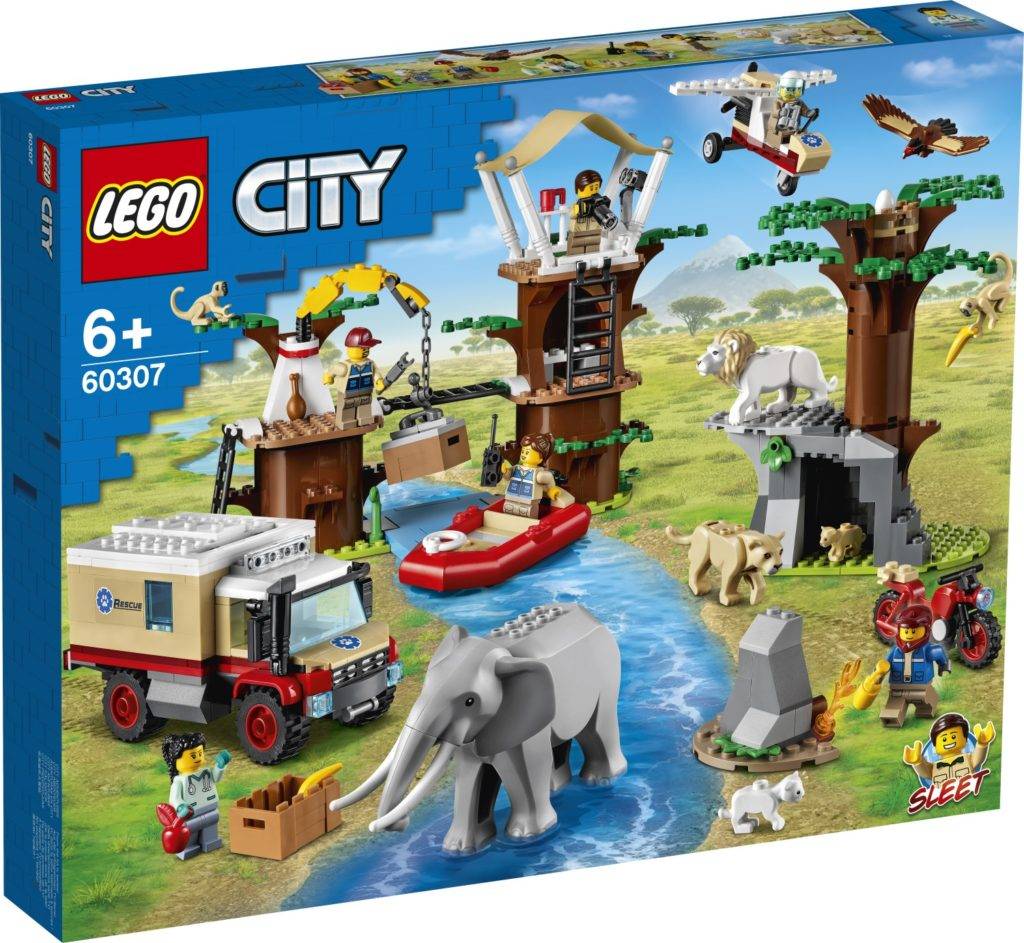 21. Disney Mickey and Friends set.
This set contains Mickey and Minnie mouseMinifigures and also the other characters of the Mickey mouse house. It isknown to be expensive because of the feature of a working train set and it alsohas a fine trunk with Minifigures of firefighter Mickey and Minnie and theylook so adorable in their uniform. The fire truck and station are about 144pieces including Minifigures of Minnie, Mickey, Goofy, and Pluto.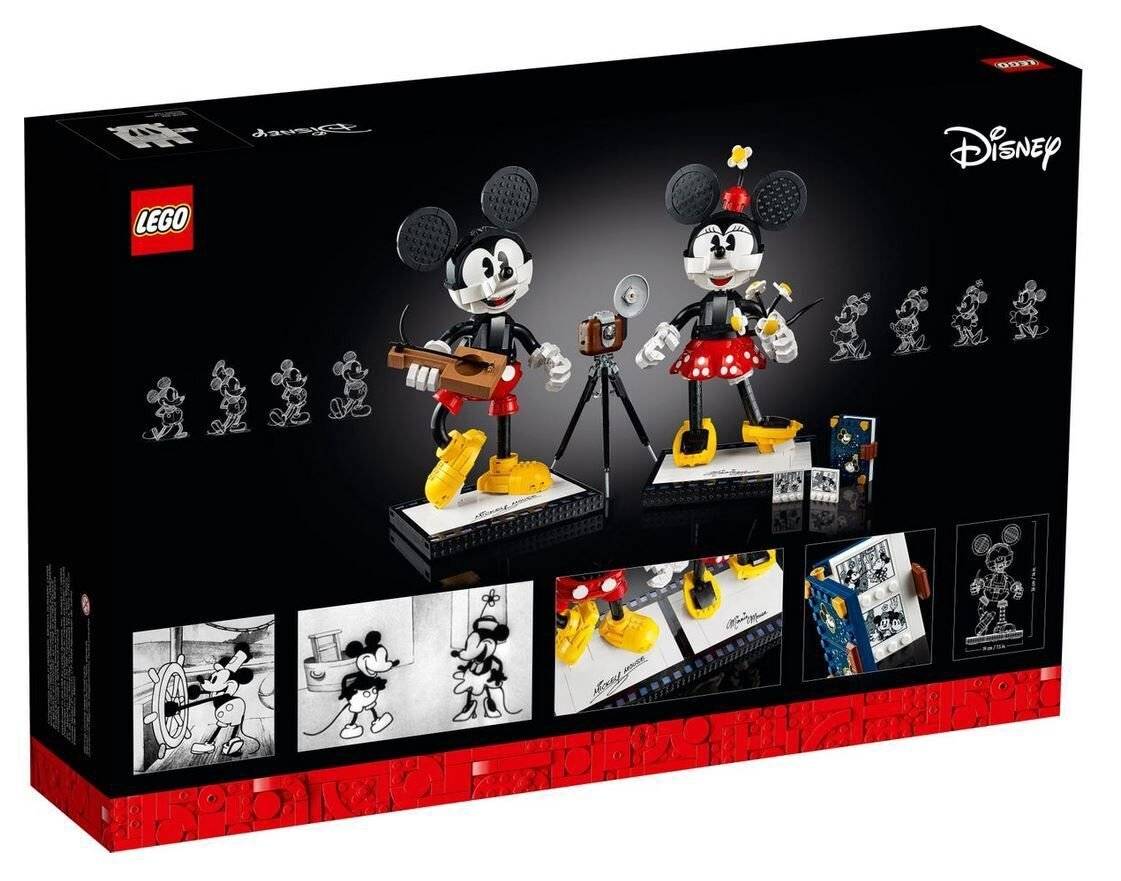 22. Lego Minecraft summer sets.
One of the sets that Lego is about torelease this summer is the Lego Minecraft summer 2021 set. Apart from modifyingthe Minecraft dungeon, there are new series of Lego sets that were released atthe beginning of the year. Like the other arrival sets the Lego Minecraftsummer set brings new characters and elements. There is a transparent head partof a charged creeper with brand new Minecraft minifigs and accessories.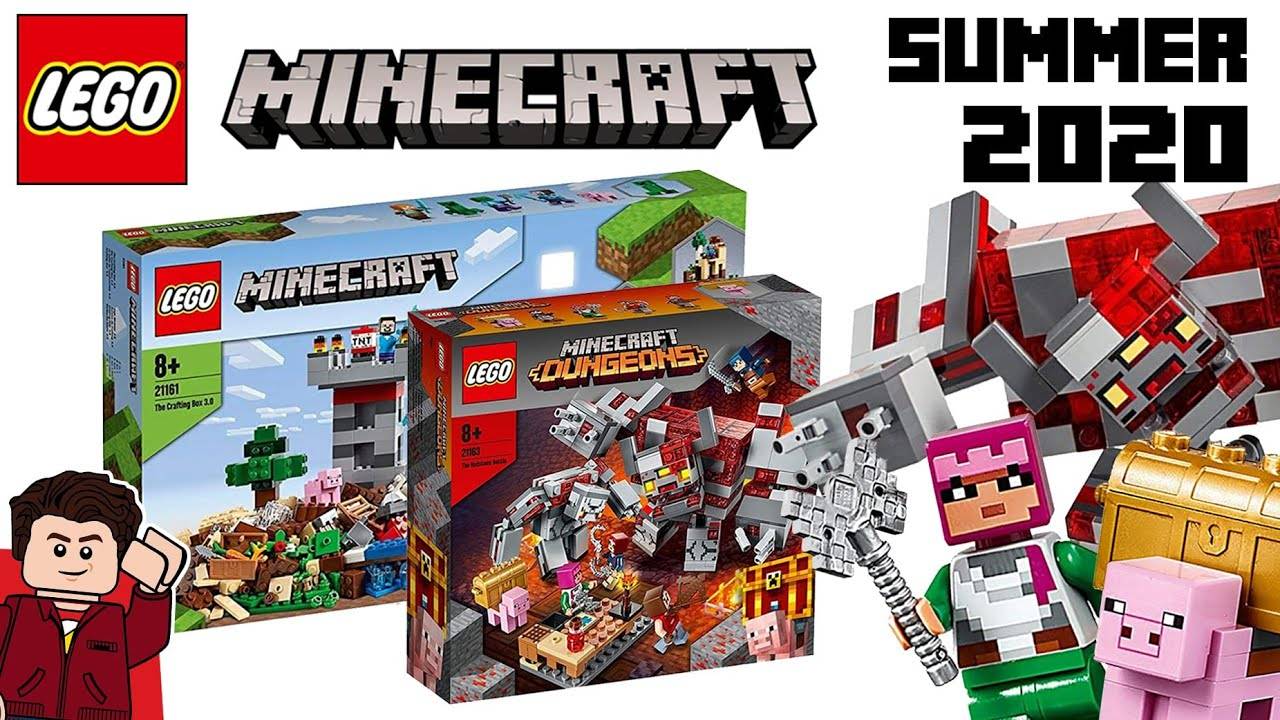 23. Lego marvel Shang-Chi sets.
Taking a look at what the new Lego marvelShang chi set has to give out. It has a total amount of 499 pieces, it entailsa moveable and jointed body of a huge dragon that the child can twist and turnwith his or her hands. The main characters of the movie include Shang-chi,Death dealer, Wenwu, Xiang. It also has this water-based attachment to thedragon in reference to the movie. It is great for Christmas and new year gifts,suitable for children around the age of 8 and above. The dragon is about 22cmin height, 12cm in width, and 28cm in length. And it is perfect for bothdisplay and normal playing of the Lego bricks.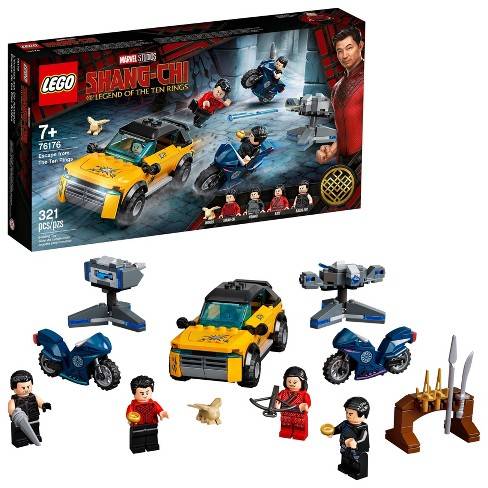 24. Lego super Mario fuzzy and mushroomplatform set.
With the Lego super Mario adventures withLuigi comes an extension of his first Lego poly bags, this set gives anexpansion for the Luigi starter set with different types of elements andfigures. Lego super Mario fan from the UK can get this polybag as a gift withthe purchase of the main set. It has a total of 39 pieces, it features arebuildable fuzzy character, a tile that is scannable, and an obstacle course.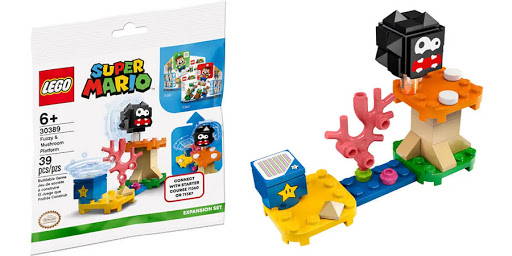 25. Lego brickzhead minions set.
This toy made its appearance a couple ofdays ago, and the collectors of brickzhead from the US will show their pleasurewhen they find out that it is available in Lego online stores. The set featuresthe characters of minions movie which are Gru, Minion Stuart, Minion Otto, andthe zodiac stone that is with Minion Otto.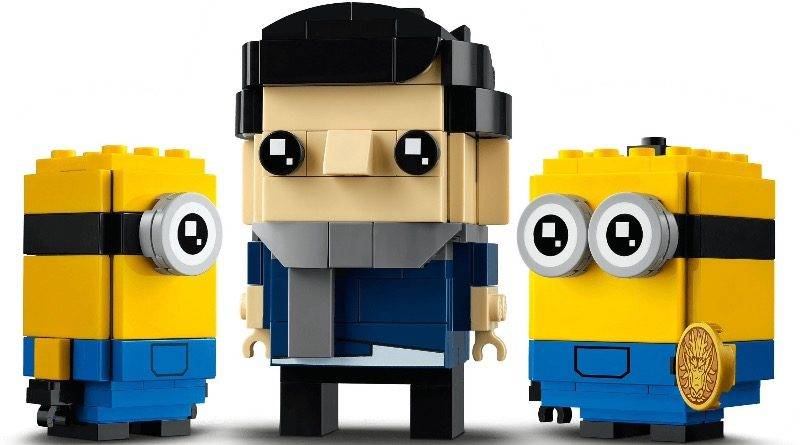 26. Lego super Mario adventures withLuigi( Starter course set).
It has amount of 280 pieces and will bereleased on the 1st of August. It entails a Luigi figurine that gives aresponse with an LCD screen and a speaker. The people involved in the game gaincoin from letting Lego Luigi spin the seesaw and complete flying challenges,communicate with pink Yoshi and also defeat the boom boom and a bone goomba. Ithas instruction in the Lego super Mario app that will teach you different waysof making varieties of levels to play. It is a perfect gift for birthdays,Christmas, and new year's gifts, and it is suitable for children at the age of6 and above.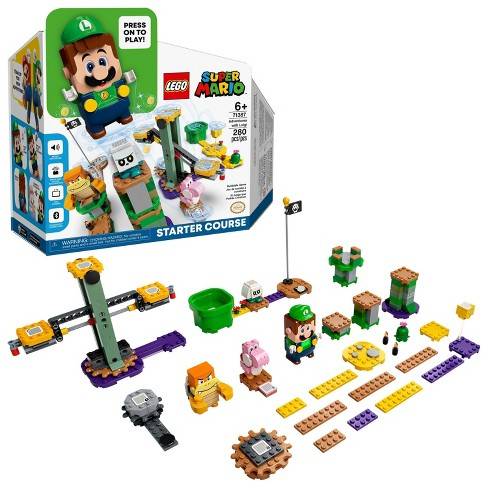 It has a total of 2314 pieces, it arrivedon May 1st 202. This gorgeous design is filled with amazing details whichinclude an adjustable mid-leg, a rotating head, and extendable front hatchesthat open and close, a moveable periscope, and a hidden compartment where LukeSkywalker's light saber is at the head part. the model set comes with a displaystand that is buildable you can also add the R2-D2 Lego droid figure and the Lucasfilm 50th anniversary Lego brick to add more beauty that can be showcased atthe workplace or at home. It can be given to an adult. It measures about 31cmin height, 20cm in width 15cm in depth.
28. ICYMI: Lego Friends summer 2021 set.
This set is mostly themed on the fair themepark and forest preservation and this sub-theme are namely Oliva's Gaming cube,Emma's fashion cube, Mia's soccer club, Stephanie's ballet cube, Andrea'sswimming cube, there is also a Forest waterfall, a forest house, forest andsailor bone and so on.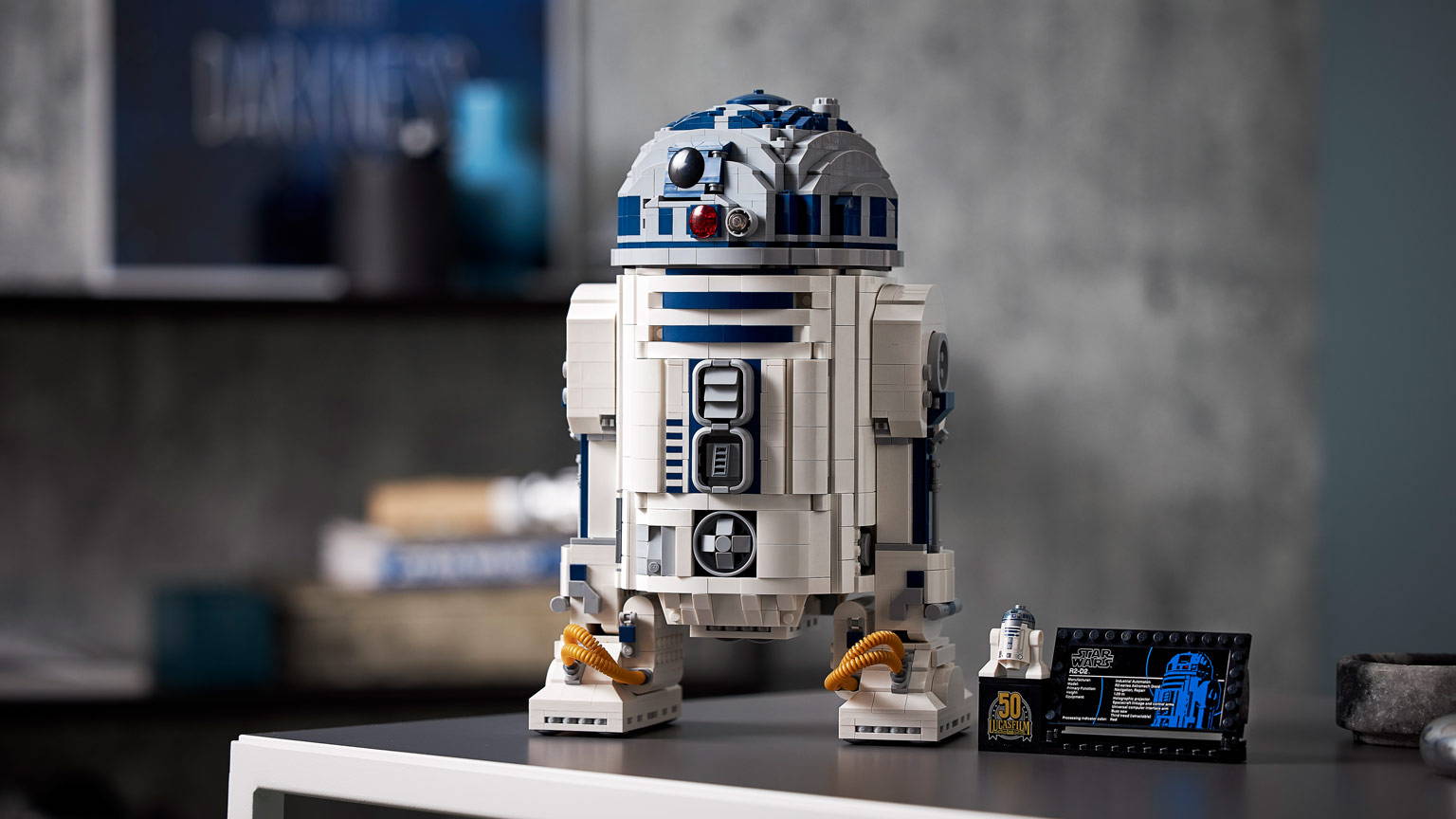 29. Free Lego dots mini flame set.
This is a mini gift that is given after purchasinga complete set, this term is available for the short period of April 26th toMay 9th, after it is being made a small photo can be placed inside which willbe perfect for a gift for kids.

30. Lego Ninjago summer set.
These sets are said to arrive by June, andthis set follows the 15th season of the Lego Ninjago storyline that take theirnext adventure to the furthest part of the sea, unlocked with new enchanted seacreatures and that is to make the ninja quest more interesting and niya willfind new powers. And this is a way to celebrate their 10th anniversary.Retailers are already in line to buy their set. These sets include Lloyd'sHydro Mech with 228 pieces, ninja sub speeder with 356 pieces, water dragonwith 737 pieces, Temple of the endless sea with 1060 pieces, hydro bounty with1159 pieces, and each and every one of the sets have a minifigs.
After all these sets are available in Legoonline store so it is so easy to get, whether it is for display at home orworkplace, or a gift for Christmas, New year, or birthday. There are setsavailable for both adults and children to built and enjoy.

---