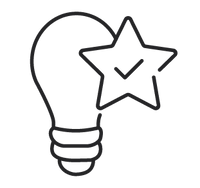 Premium
Quality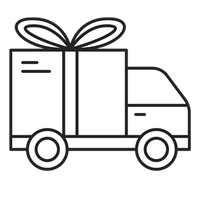 Free
Delivery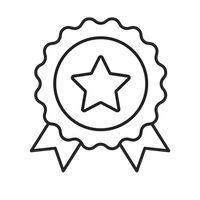 2 Years
Warranty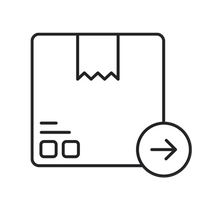 1 Business Day
Dispatch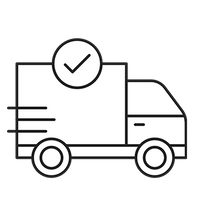 3-12 Days
Delivery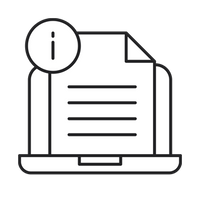 Instructions Both PDF
and Online
BRING ON THE WHEEL LOADER
As a construction enthusiast, showcase your talent by building the LEGO Volvo L350F Wheel Loader 42030 set. It has been designed to feature several realistic and authentic details to make it look outstanding. You can use our amazing LEGO Lights to add more touch of beauty to this wheel loader.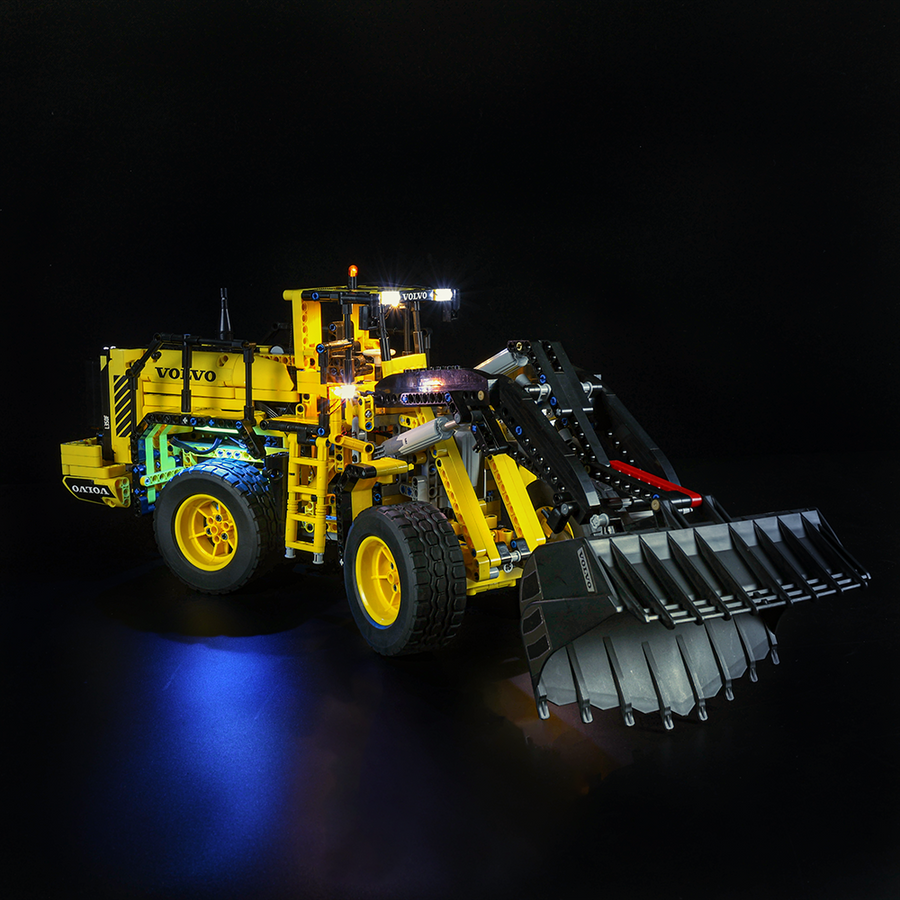 Realistic detail
The extremely detailed model makes the model more realistic and attractive.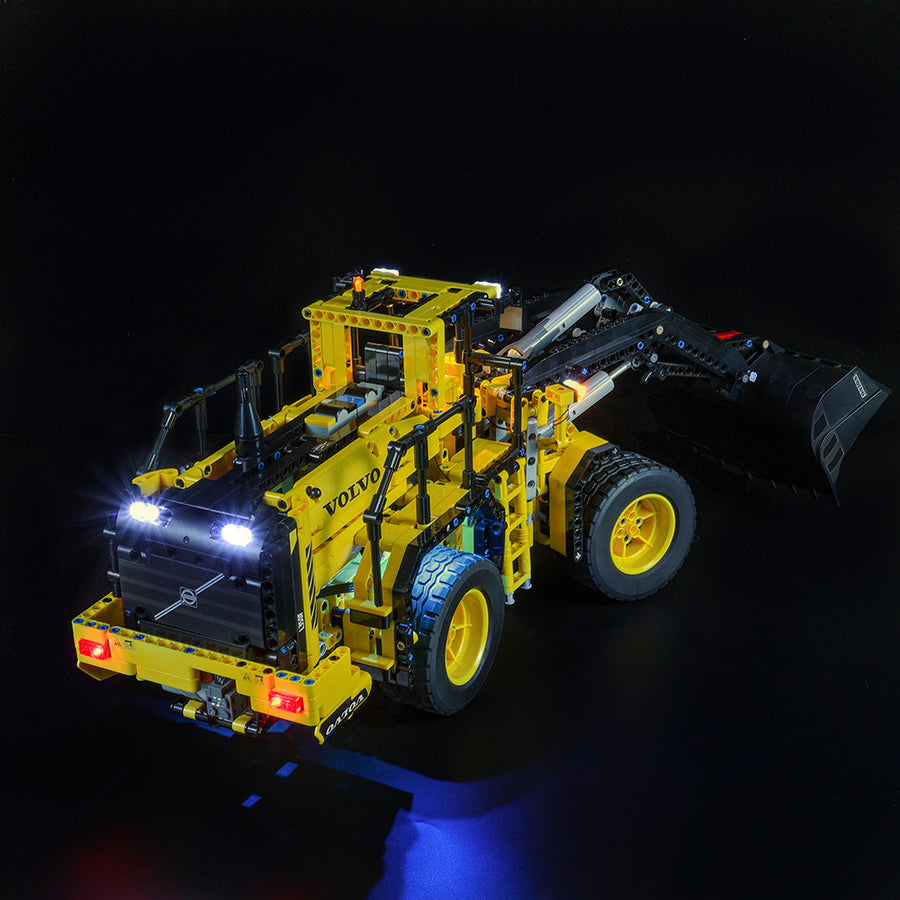 Functional model
With all the parts fully functioning model makes your playtime more fun and interesting.
Magnificent present
Give this LEGO set to someone special to show how much you care for them and how much you love them.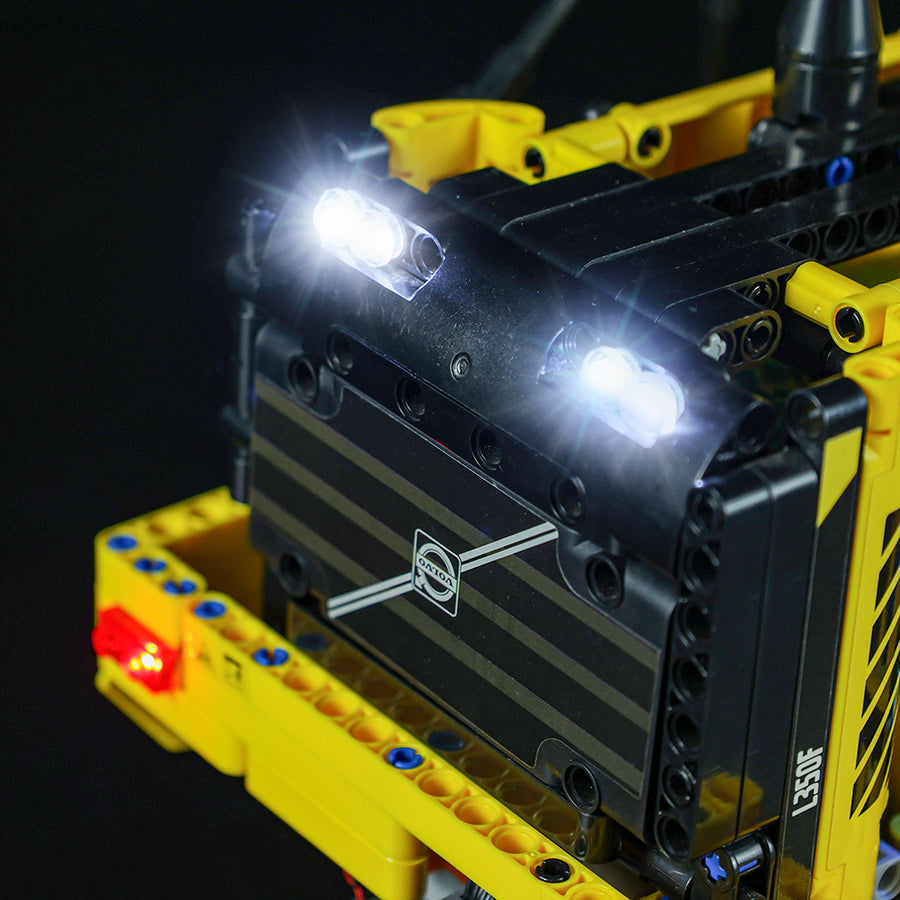 Create this wonderful masterpiece
Build this amazing piece by yourself or with your friends and loved ones, either way, have a nice time.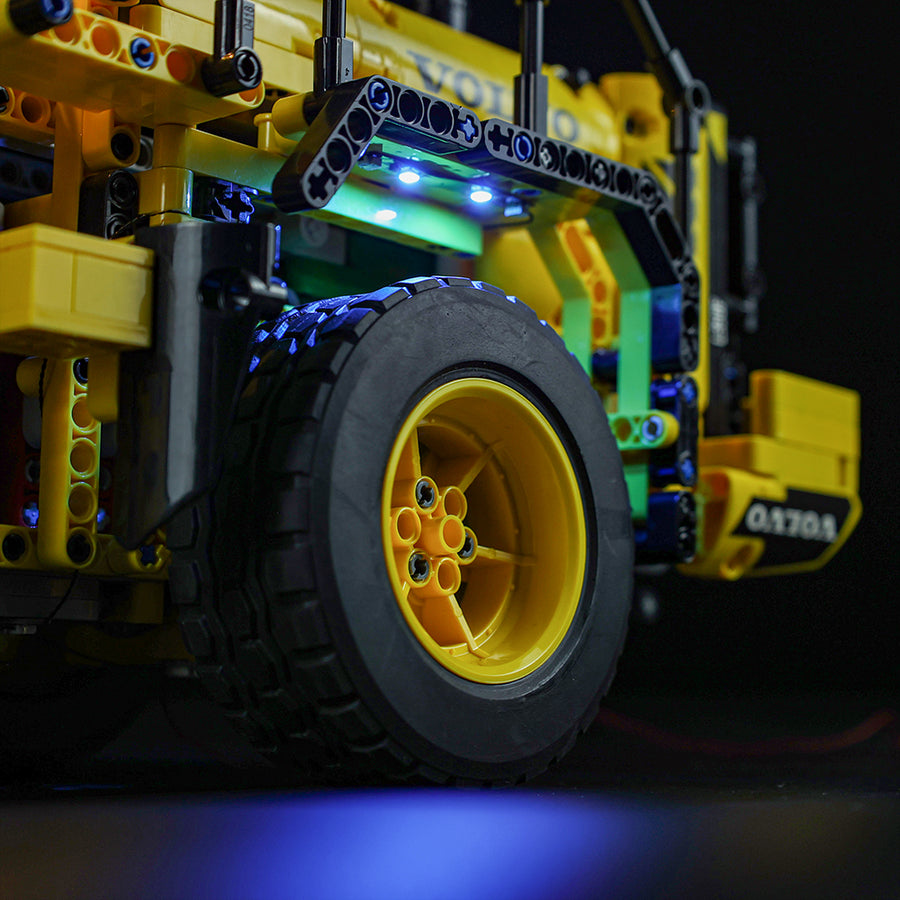 Mesmerizing lights
The lights of this model are so captivating that it leaves you just adoring its beauty.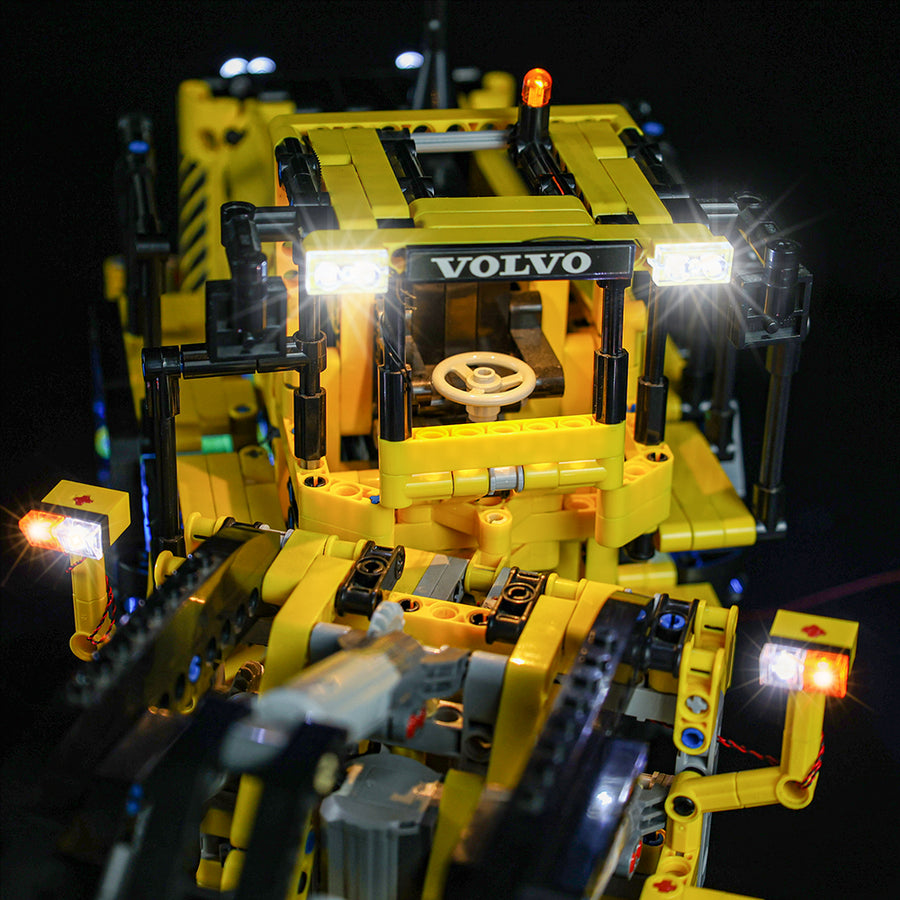 Glorious display
The display of this piece shows your marvelous love for construction trucks and their functions.
What's included
Classic Version
Original Game of
Bricks Box
Battery Box
Instruction Both PDF
and Online
About Game of Bricks
Game of Bricks makes it a point of duty to provide you with the best LEGO lights for your sets customization. Quality of LEGO Light Kits is our speciality. This set is a light kit only. Model is not included.
Readers Section
Get up close to the giant Volvo L350F!

This is a fully remote-controlled and meticulously detailed model that has been designed to feature the entire details of the actual Volvo wheel loader. The power functions components of this set include a large motor, a battery box, two infrared receivers, two remote controls, a servo motor, a medium motor, and an XL motor. Activate these motors and watch the fan and 6-cylinder engine pistons move as you turn the servo steering and drive this gigantic machine. The set also features a huge tipping bucket and a working lift arm. Make your construction dream become a reality by building the LEGO Volvo L350F Wheel Loader 42030 set. Install our unique LEGO LED lights to make it more realistic.
Delivery
After your order has been confirmed, you can expect to have it delivered to you soon enough as our dispatching time is between 1-3 business days (usually it is just 1 business days).
During busy periods dispatching time can take up to 8 business days. (examples: Black Friday days / Christmas time)
We offer free shipping worldwide. Delivery time to most countries takes from 3-12 business days.
Warranty
Our lights kits are backed by free support for 2 years after purchase. We offer free shipping in the first year, but in the second year, you will have to pay a 5 euro shipping fee.
Returns
You may return most new, unopened, or damaged items within 30 days of delivery for a full refund.
Disclaimer
We would like to let you know that we sell only lights for LEGO sets. We have specially-built lights to beautify and bring your LEGO creations to life.
LEGO® is a trademark of the LEGO Group of companies which does not sponsor, authorize or endorse this site.