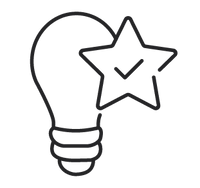 Premium
Quality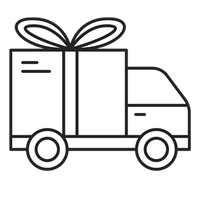 Free
Delivery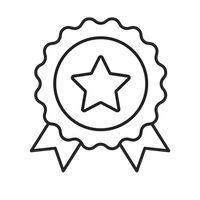 2 Years
Warranty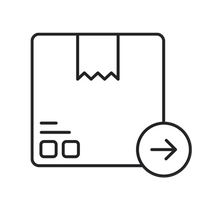 1 Business Day
Dispatch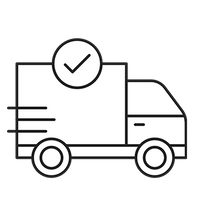 3-12 Days
Delivery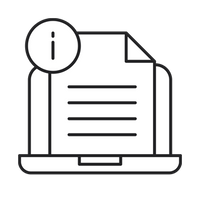 Instructions Both PDF
and Online
THE COLOSSUS OF GALACTIC DOMINATION
Unleash the might of the Galactic Empire by building the formidable LEGO Super Star Destroyer Executor 75356 set. This colossal creation encapsulates the sheer power of the iconic warship. Bring its intricate design to life by customizing it with our radiant LEGO Lights.
RULE THE STARS
Imagine commanding this iconic Star Wars ship, deploying the Executor's immense firepower to subdue the Rebel Alliance and assert Imperial dominance across the galaxy.
EXPLORE THE EPIC SAGA
With adult LEGO sets, journey through the enthralling universe of Star Wars. Traverse iconic locations, encounter legendary characters, and command awe-inspiring vessels with LEGO Star Wars sets, bringing the epic tale to life.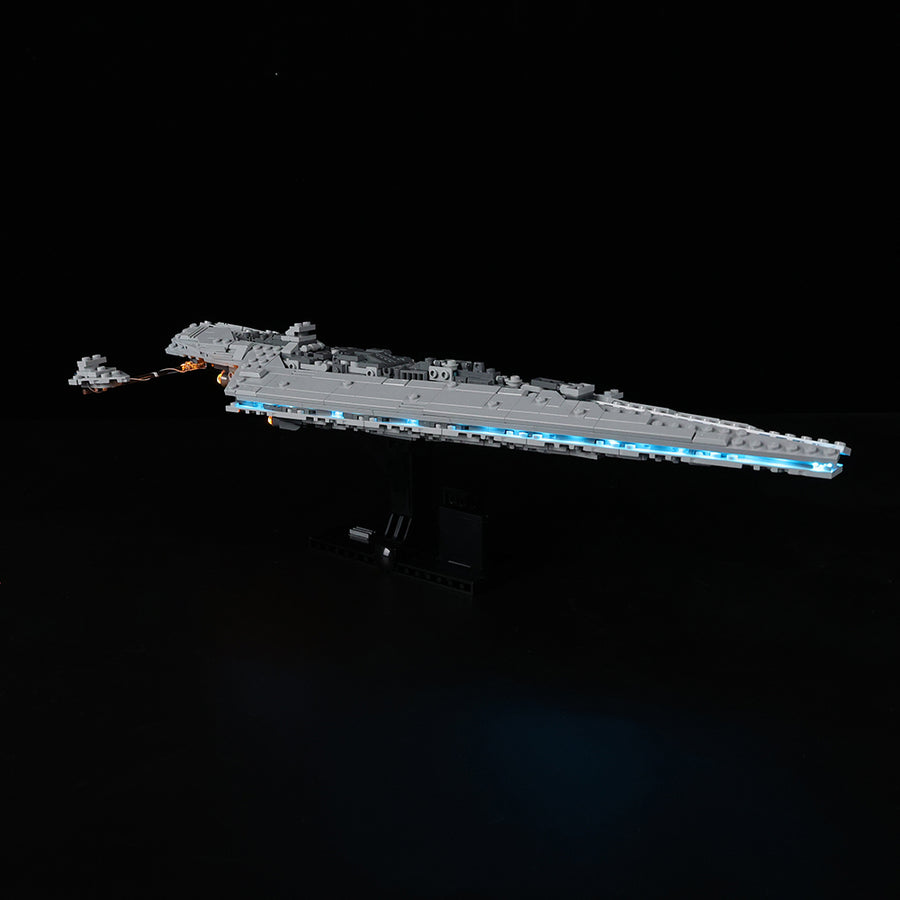 ENGINEERING MASTERCLASS
This meticulously designed Executor Super Star Destroyer features all the intricate details and imposing elements of its cinematic counterpart, establishing it as an exceptional collector's piece.
EMBRACE A GALACTIC JOURNEY
Engage your family and friends in an interstellar building experience. Assemble the Executor Super Star Destroyer and plunge into the immersive universe of Star Wars.
AN IMPERIAL CENTERPIECE
Display this set in all its grandeur as it commands the attention of your collection, brilliantly illuminated by our radiant LEGO Lights.
THE GALACTIC GIFT SUPREME
Star Wars aficionados and enthusiasts of the timeless space saga will be overjoyed to receive this spectacular set as a holiday or birthday gift.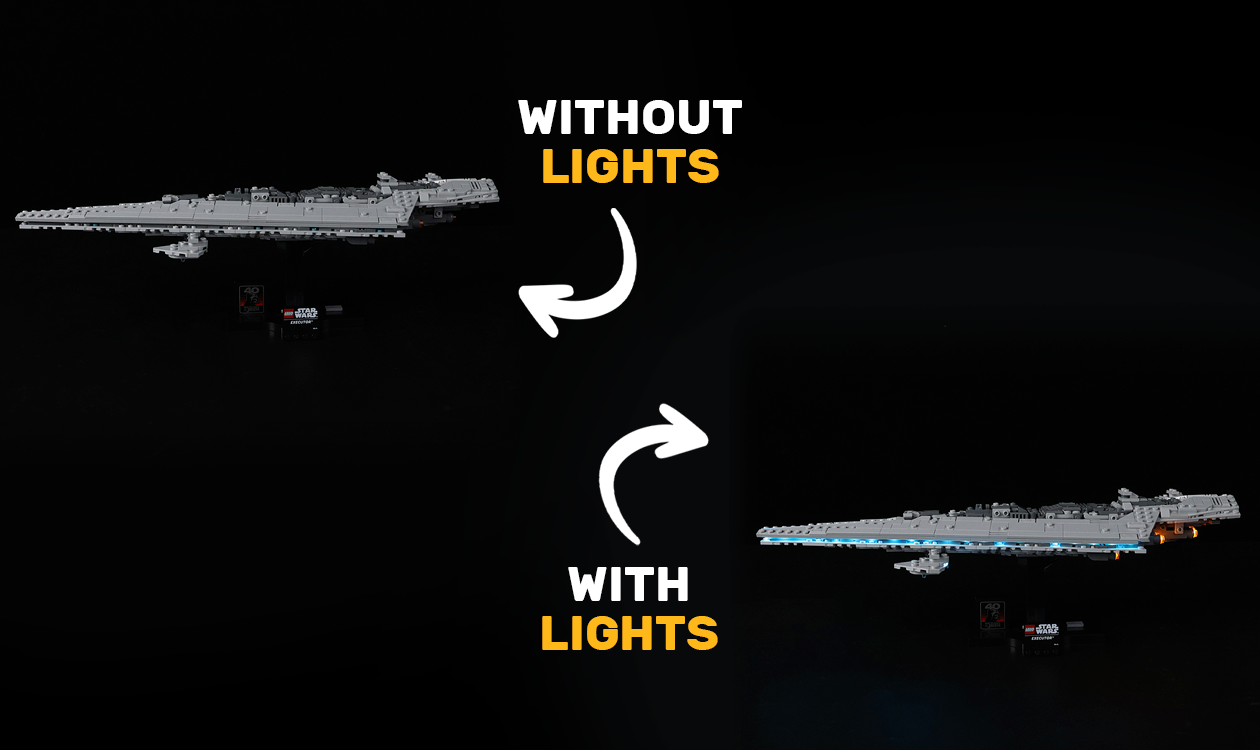 About Game of Bricks
Game of Bricks makes it a point of duty to provide you with the best LEGO lights for your sets customization. Quality of LEGO Light Kits is our speciality. This set is a light kit only. Model is not included.
Readers Section
Embark on an extraordinary creative journey with this exceptional collectible LEGO Star Wars building set tailored for adult fans and experienced LEGO builders. Whether you desire a delightful indulgence for yourself or a remarkable gift for adult Star Wars enthusiasts, this set guarantees an immersive experience filled with hours of engaging construction and captivating display.

Unleash your imagination as you construct and proudly exhibit a highly detailed replica of Darth Vader's Executor Super Star Destroyer (75356), an iconic starship from the beloved Star Wars trilogy. Meticulously recreated with precision and meticulousness, this model showcases the true essence of the Imperial might.

To enhance the visual spectacle, the set includes two brick-built Star Destroyer models that can be ingeniously attached to the Executor, providing a breathtaking sense of scale for one of the largest Imperial starships ever created. Transparent elements further enhance the authenticity of the design, adding a touch of brilliance to the overall display.

Crafted with the purpose of showcasing, the Executor Super Star Destroyer can be elegantly presented on the dedicated buildable stand, complemented by a nameplate and an exquisite Star Wars: Return of the Jedi 40th anniversary plaque, paying homage to the saga's enduring legacy.

With its 630 meticulously crafted pieces, this build-and-display model serves as an exceptional birthday or holiday gift, catering to adult Star Wars devotees and experienced LEGO builders alike. Prepare for an immersive and mindful building experience that allows you to escape into the captivating world of Star Wars and indulge in a gratifying creative process.

Measuring over 5.5 inches (14 cm) in height, 17 inches (43 cm) in length, and 7 inches (18 cm) in width, the Executor Super Star Destroyer stands as an awe-inspiring display centerpiece, commanding attention and admiration from all who witness its grandeur.
Delivery
After your order has been confirmed, you can expect to have it delivered to you soon enough as our dispatching time is between 1-3 business days (usually it is just 1 business days).
During busy periods dispatching time can take up to 8 business days. (examples: Black Friday days / Christmas time)
We offer free shipping worldwide. Delivery time to most countries takes from 3-12 business days.
Warranty
Our lights kits are backed by free support for 2 years after purchase. We offer free shipping in the first year, but in the second year, you will have to pay a 5 euro shipping fee.
Returns
You may return most new, unopened, or damaged items within 30 days of delivery for a full refund.
Disclaimer
We would like to let you know that we sell only lights for LEGO sets. We have specially-built lights to beautify and bring your LEGO creations to life.
LEGO® is a trademark of the LEGO Group of companies which does not sponsor, authorize or endorse this site.