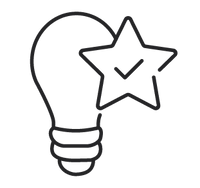 Premium
Quality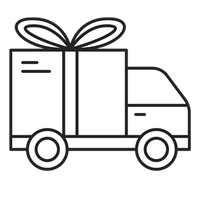 Free
Delivery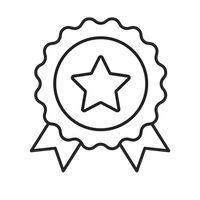 2 Years
Warranty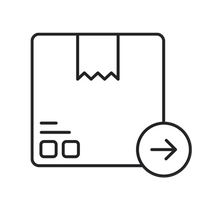 1 Business Day
Dispatch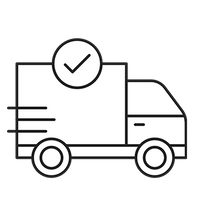 3-12 Days
Delivery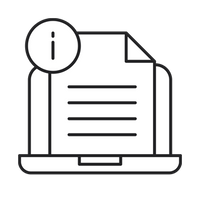 Instructions Both PDF
and Online
THE THRILL OF COSMIC EXPLORATION
Engage in a captivating journey to the red planet by constructing the LEGO NASA Mars Rover Perseverance 42158 set. This fascinating creation encapsulates the scientific marvel that is the Perseverance Rover. Enhance its detailed charm by customizing it with our luminous LEGO Lights.
UNCOVER THE SECRETS OF MARS
Visualize yourself steering this intricate vehicle through the rocky terrain of Mars, discovering unknown facets of the alien landscape.
EMBARK ON A SPACE ADVENTURE
With adult LEGO sets, journey into the fascinating realm of space exploration. Relive the milestones of interplanetary studies and delve into future possibilities with LEGO Space sets, bringing cosmic adventure to life.
EXCEPTIONALLY CRAFTED
This meticulously designed NASA Mars Rover Perseverance set captures all the intricate details of its real-world counterpart, making it a captivating collector's item for space enthusiasts.
JOURNEY BEYOND OUR WORLD
Gather your family and friends for an exciting building experience. Assemble the Mars Rover Perseverance set and embark on an unforgettable interplanetary adventure.
A COSMIC MASTERPIECE
Display this set in all its glory as it explores the alien terrains of your collection, brilliantly illuminated by our radiant LEGO Lights.
THE PERFECT GIFT FOR SPACE AFICIONADOS
Fans of space exploration and lovers of scientific endeavors will be thrilled to receive this intriguing set as a holiday or birthday gift.
About Game of Bricks
Game of Bricks makes it a point of duty to provide you with the best LEGO lights for your sets customization. Quality of LEGO Light Kits is our speciality. This set is a light kit only. Model is not included.
Readers Section
Embarking on a Martian Odyssey
This educational playset is teeming with features designed to illuminate the challenges faced by the NASA Perseverance Rover and its accompanying helicopter, Ingenuity. The rover, carefully designed with 360° steering and a flexible arm, also boasts a fully-articulated suspension system, allowing all six wheels to retain traction across rough terrain. Furthermore, buildable elements like a power unit, antennae, cameras, and various scientific tools add to the playset's realistic appeal.

Interactive Building Guide
Utilizing the LEGO Builder app, young explorers are led through a fascinating building journey, allowing them to zoom in on, rotate 3D models, save their favorite sets, and monitor their construction progress.

Stoking Interest in Science and Technology – Through the LEGO® Technic™ NASA Mars Rover Perseverance (42158) model toy, children aged 10+ can unravel the intricacies of space exploration.
Simulating a Martian Flight – This set incorporates a buildable toy replica of NASA's Ingenuity helicopter, which made history by executing the inaugural powered flight on Mars alongside the Perseverance Rover.
Augmented Reality Elevates the Experience – The inclusive augmented reality app offers children an immersive deep-dive into the mission specifics of the rover.
Exploring Functionalities – Equipped with features like 360° steering, flexible arms, and fully-articulated suspension for navigating uneven terrains, this model also offers buildable scientific instruments for a hands-on learning experience.
Perfect Gift for Aspiring Astronauts – This Mars Perseverance Rover toy set stands as an ideal gift for children who exhibit a keen interest in space exploration or STEM-based projects.
Dimensions – The LEGO® Technic™ building set measures impressively at over 9 in. (23 cm) high, 12.5 in. (32 cm) long, and 9 in. (23 cm) wide.
Delivery
After your order has been confirmed, you can expect to have it delivered to you soon enough as our dispatching time is between 1-3 business days (usually it is just 1 business days).
During busy periods dispatching time can take up to 8 business days. (examples: Black Friday days / Christmas time)
We offer free shipping worldwide. Delivery time to most countries takes from 3-12 business days.
Warranty
Our lights kits are backed by free support for 2 years after purchase. We offer free shipping in the first year, but in the second year, you will have to pay a 5 euro shipping fee.
Returns
You may return most new, unopened, or damaged items within 30 days of delivery for a full refund.
Disclaimer
We would like to let you know that we sell only lights for LEGO sets. We have specially-built lights to beautify and bring your LEGO creations to life.
LEGO® is a trademark of the LEGO Group of companies which does not sponsor, authorize or endorse this site.