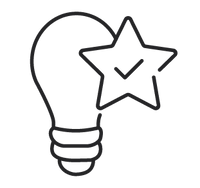 Premium
Quality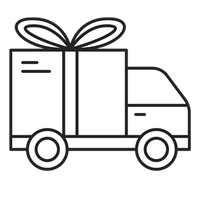 Free
Delivery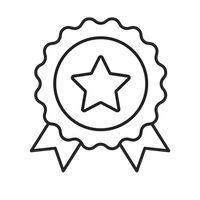 2 Years
Warranty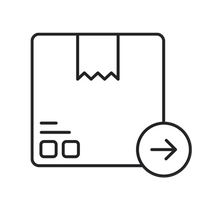 1 Business Day
Dispatch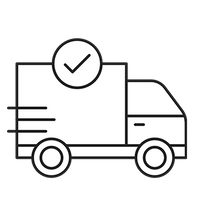 3-12 Days
Delivery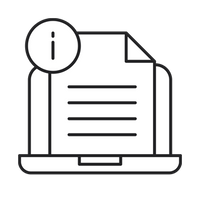 Instructions Both PDF
and Online
EMBARK ON A THRILLING ROAD ADVENTURE!
Rev up your creativity and hit the open road with the sleek LEGO Yamaha MT-10 SP 42159. Assemble this high-performance motorcycle and ignite your passion for speed and precision. Infuse your collection with energy, craftsmanship, and the spirit of the race with this LEGO engineering marvel, brilliantly enhanced with our custom LEGO Lights.
CONQUER THE STREETS WITH STYLE
Imagine the adrenaline rush of riding this LEGO Yamaha MT-10 SP, masterfully designed with authentic details and illuminated by radiant LEGO Lights. Its dynamic nature promises to thrill motorcycle enthusiasts and LEGO builders alike.
A MASTERPIECE OF MOTORCYCLING ENGINEERING
Explore a world of mechanical excellence as you build the LEGO Yamaha MT-10 SP. With intricate details that mirror the real bike and our specialized LEGO Lights, this set takes you on a journey of discovery, showcasing the art of motorcycle engineering.
EXPERTLY CRAFTED FOR PERFORMANCE
With meticulous precision and enhanced with our LEGO Lights, the LEGO Yamaha MT-10 SP is a visual and technical triumph that embodies the spirit of performance biking, making it an outstanding addition to any collection.
A BUILDING EXPERIENCE TO REV YOUR ENGINE
Engage friends and family in the excitement of constructing and illuminating the LEGO Yamaha MT-10 SP. This interactive build offers not only a challenging and satisfying experience but a shared activity that fuels the passion for motorcycling.
A SYMBOL OF SPEED AND DESIGN
Whether displayed or used as part of a collection, this LEGO set, augmented with our vibrant LEGO Lights, is a sleek reminder of engineering mastery, creativity, and the exhilaration of road racing.
A GIFT THAT ACCELERATES THE HEARTBEAT
Perfect for motorcycle enthusiasts and LEGO fans, this thrilling set, coupled with our innovative LEGO Lights, is an ideal gift, offering a blend of creativity and excitement that resonates with both builders and bikers.

What's included
Classic
Original Game of
Bricks Box
Battery Box
Instruction Both PDF
and Online
Remote
Original Game of
Bricks Box
Battery Box
Instruction Both PDF
and Online
Extra Lights
Lighting Effects
Remote Controller
Remote + Sound
Original Game of
Bricks Box
Battery Box
Instruction Both PDF
and Online
Extra Lights
Lighting Effects
Remote Controller
Sound Box
About Game of Bricks
Game of Bricks makes it a point of duty to provide you with the best LEGO lights for your sets customization. Quality of LEGO Light Kits is our speciality. This set is a light kit only. Model is not included.
Readers Section
Rev up your building skills with the LEGO® Technic™ Yamaha motorcycle set, designed specifically for adults with a passion for motorcycles and engineering. This set is part of an exclusive collection of LEGO building kits that offer a project for personal enjoyment or an ideal gift for motorcycle enthusiasts and Yamaha aficionados.

With this unique set, you'll have the opportunity to build a remarkable replica version of Yamaha's most powerful motorcycle in the 'hyper naked' category. The experience is more than just a build, it's an exploration of mechanics and design, mirrored to resemble the real thing.

Take your building adventure a step further with the LEGO® AR app. Download it to see your model come alive in a different way, engaging with your creation digitally to enhance your hands-on experience.

The features inspired by real life make this model extra special. The LEGO® Technic™ versions of the 4-cylinder engine and the 3-speed transmission emulate the authentic design of the actual motorcycle. Delve into the mechanics with gearbox elements including a shift drum, shift fork, gear shift ring, and ratchet drum. These details provide a fascinating glimpse into the workings of a real motorcycle.

Not just a building project, this set is a piece of art. Display your passion with pride as this model comes with a display stand, turning the motorcycle into an eye-catching centerpiece for your home or office.

Measuring over 9.5 in. (25 cm) high, 17.5 in. (44 cm) long, and 5.5 in. (15 cm) wide, this model has a substantial presence and is sure to ignite conversation and admiration.

Whether as a special treat for yourself or a gift for a fellow motorcycle lover, this LEGO® Technic™ Yamaha model motorcycle set is more than a toy; it's a celebration of engineering, design, and the thrill of the open road. Enjoy the process, cherish the finished product, and let it fuel your passion for one of the most iconic motorcycle brands in the world.
Delivery
After your order has been confirmed, you can expect to have it delivered to you soon enough as our dispatching time is between 1-3 business days (usually it is just 1 business days).
During busy periods dispatching time can take up to 8 business days. (examples: Black Friday days / Christmas time)
We offer free shipping worldwide. Delivery time to most countries takes from 3-12 business days.
Warranty
Our lights kits are backed by free support for 2 years after purchase. We offer free shipping in the first year, but in the second year, you will have to pay a 5 euro shipping fee.
Returns
You may return most new, unopened, or damaged items within 30 days of delivery for a full refund.
Disclaimer
We would like to let you know that we sell only lights for LEGO sets. We have specially-built lights to beautify and bring your LEGO creations to life.
LEGO® is a trademark of the LEGO Group of companies which does not sponsor, authorize or endorse this site.