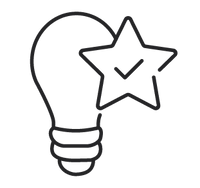 Premium
Quality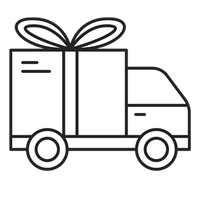 Free
Delivery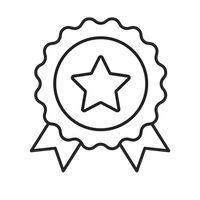 2 Years
Warranty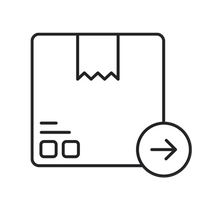 1 Business Day
Dispatch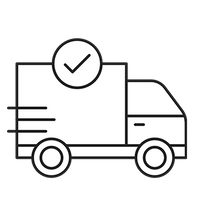 3-12 Days
Delivery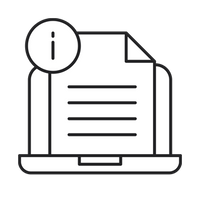 Instructions Both PDF
and Online
LOOK A DINOSAUR!
Let's take you on a thrilling adventure with our LEGO Jurassic Park: T. rex Rampage 75936! You will definitely be blown away by this fascinating LEGO light kit we have designed for all fans of Jurassic Park and LEGO fans.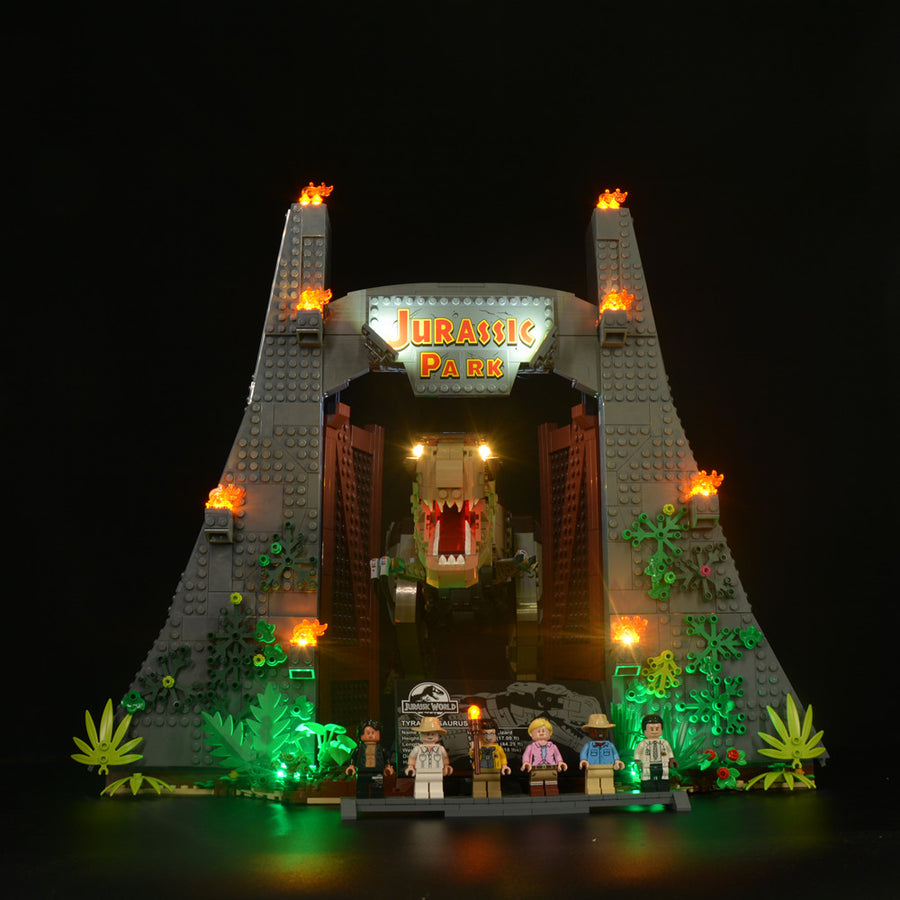 Come in to Jurassic Park
Begin your dangerous journey in Jurassic Park, care for dinosaurs, and make your imagination soar wild.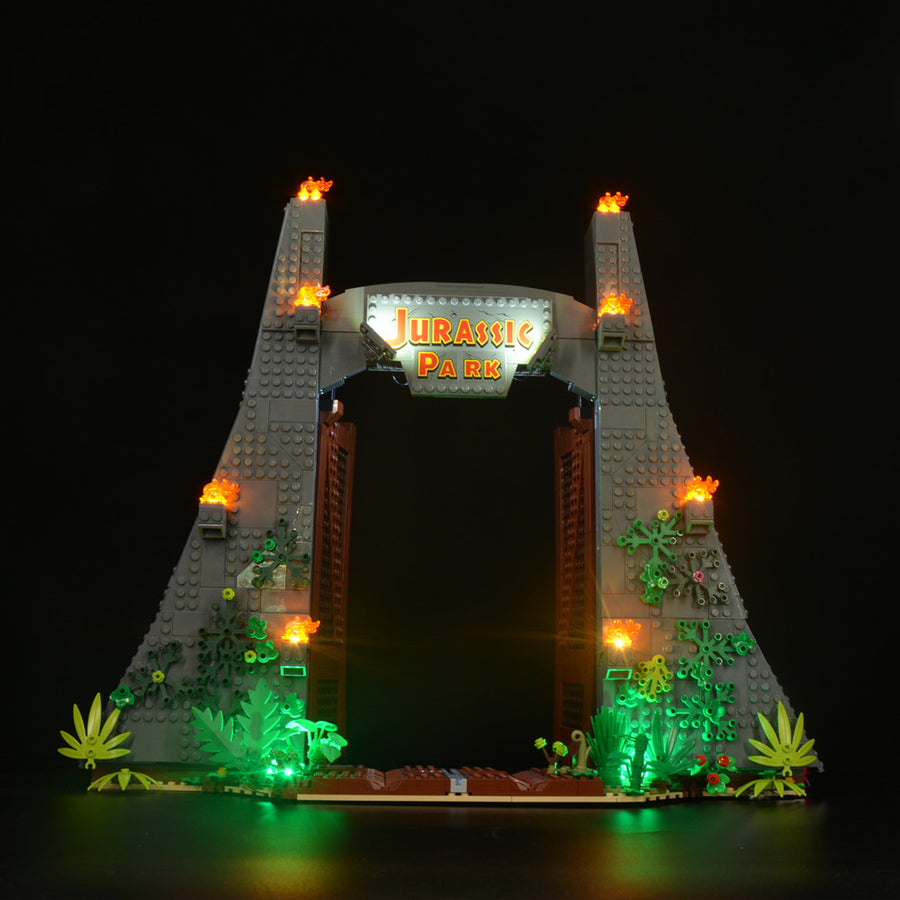 A Jurassic adventure
Go on amazing and thrilling adventures with this piece with all the compartments, create an amazing experience with this piece.
Incredible designs
The magnificent gate of this piece has an incredible design, from the concrete walls with the grasses that grow on them. It is just elegant.
The amazing T-rex
This amazing piece comes with a T-rex, which is known as the king of the dinosaurs. It will be a wonderful time building this piece.
The Jurassic lights
The lights of this piece make it more adventurous and thrilling to look at.
The Jurassic crew
What is a Jurassic park what out a Jurassic crew? Nothing right. That's why all the minifigures of Jurassic park are here to make your adventure time more thrilling.
What's included
Classic
Original Game of
Bricks Box
Battery Box
Instruction Both PDF
and Online
Standard
Original Game of
Bricks Box
Battery Box
Instruction Both PDF
and Online
Extra Lights
Lighting Effects
Remote
Original Game of
Bricks Box
Battery Box
Instruction Both PDF
and Online
Extra Lights
Lighting Effects
Remote Controller
About Game of Bricks
Game of Bricks makes it a point of duty to provide you with the best LEGO lights for your sets customization. Quality of LEGO Light Kits is our speciality. This set is a light kit only. Model is not included.
Readers Section
If you haven't watched the Jurassic Movie, you're missing out. Jurassic Park roared into theatres on June 11, 1993, and 26 years later, elements from the film—from the theme music to the Tyrannosaurus rex logo—have become still iconic. In honour of the anniversary, LEGO Jurassic World created a new set that recreates some of the most famous scenes from the original movie.

The 3120 toy bricks in the Jurassic Park: T. rex Rampage set come together to form the Jurassic Park gates and a hulking LEGO T. rex model. The posable dinosaur with snapping jaws has six minifigures to terrorize: Alan Grant, Ellie Sattler, John Hammond, Ian Malcolm, Ray Arnold, and Dennis Nedry. A baby dinosaur toy is also included.

The 16-inch gates leading to Jurassic Park can be opened with a trigger. On the other side of the facade are chambers holding bonus items and scenes from the movie. Ellie Sattler can investigate the power shed, Alan Grant can study a dinosaur nest with eggshells, and Dennis Nedry can drop his fake shaving cream can down a mudslide (the Nedry minifigure even has a face depicting what he looks like post-Dilophosaurus attack). And though a minifigure of lawyer Donald Gennaro is missing from the set, there is a toilet in case you want to recreate his infamous death with another character.

Aside from inspiring LEGO, the movie has also inspired games such as The Jurassic Park: Rampage Edition, which is a 1994 side-scrolling video game developed by BlueSky Software and published by Sega for the Sega Genesis. It is the sequel to Sega's previous Jurassic Park video game, based on the film of the same name and also released for the Genesis. Jurassic Park: Rampage Edition is a revamped version of its predecessor, featuring similar gameplay with several changes, and a new story that continues from where the previous game ended.

Both the movie and game are highly adventurous and fun, and this is what we have to offer you with LEGO Jurassic Park: T. rex Rampage 75936. If you're looking to recreate even more of the movie at home with some glowing light, you should get our LEGO LED Lights.
Delivery
After your order has been confirmed, you can expect to have it delivered to you soon enough as our dispatching time is between 1-3 business days (usually it is just 1 business days).
During busy periods dispatching time can take up to 8 business days. (examples: Black Friday days / Christmas time)
We offer free shipping worldwide. Delivery time to most countries takes from 3-12 business days.
Warranty
Our lights kits are backed by free support for 2 years after purchase. We offer free shipping in the first year, but in the second year, you will have to pay a 5 euro shipping fee.
Returns
You may return most new, unopened, or damaged items within 30 days of delivery for a full refund.
Disclaimer
We would like to let you know that we sell only lights for LEGO sets. We have specially-built lights to beautify and bring your LEGO creations to life.
LEGO® is a trademark of the LEGO Group of companies which does not sponsor, authorize or endorse this site.