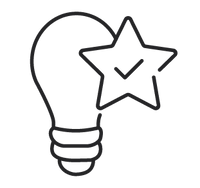 Premium
Quality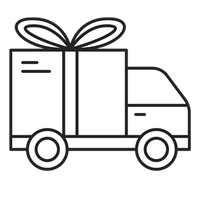 Free
Delivery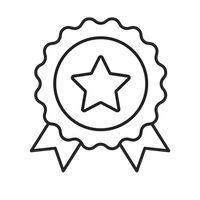 2 Years
Warranty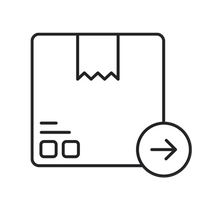 1 Business Day
Dispatch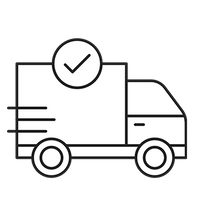 3-12 Days
Delivery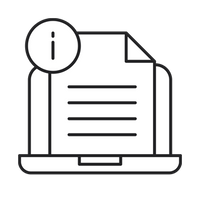 Instructions Both PDF
and Online
THE JOURNEY TO MAGICAL LEARNING
Embark on a mystical journey by constructing the enchanting LEGO Hogwarts Express Train Set with Hogsmeade Station 76423. This captivating creation encapsulates the excitement and wonder of the iconic Harry Potter train ride. Enhance its magical charm by customizing it with our glowing LEGO Lights.
ALL ABOARD FOR HOGWARTS
Visualize yourself stepping aboard the legendary Hogwarts Express, journeying through the British countryside on your way to another year of magical learning.
DISCOVER THE WORLD OF WITCHCRAFT AND WIZARDRY
With adult LEGO sets, delve into the spellbinding universe of Harry Potter. Relive iconic moments, encounter beloved characters, and explore magical locations with LEGO Harry Potter sets, bringing the magic of the books and movies to life.
EXQUISITELY CRAFTED
This meticulously designed Hogwarts Express Train Set showcases all the intricate details and enchanting elements of its on-screen counterpart, making it a must-have collector's item for Potterheads.
ENTER THE WORLD OF MAGIC
Gather your family and friends for a magical building experience. Assemble the Hogwarts Express Train Set and immerse yourselves in the enchanting world of Harry Potter.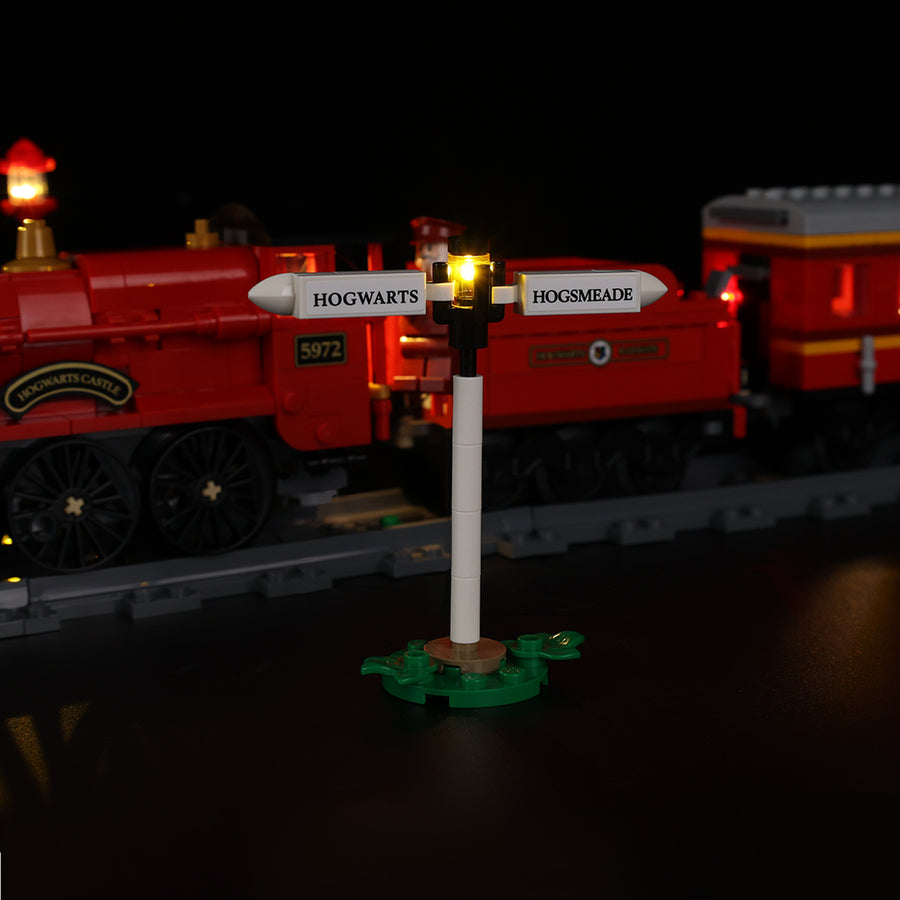 A CHARMING CENTERPIECE
Display this set in all its glory as it stands out in your collection, brilliantly illuminated by our glowing LEGO Lights.
THE PERFECT GIFT FOR POTTERHEADS
Harry Potter fans and enthusiasts of the magical universe will be thrilled to receive this enchanting set as a holiday or birthday gift.

About Game of Bricks
Game of Bricks makes it a point of duty to provide you with the best LEGO lights for your sets customization. Quality of LEGO Light Kits is our speciality. This set is a light kit only. Model is not included.
Readers Section
Iconic Characters
This enchanting gift idea for children incorporates 8 LEGO minifigures, introducing the much-anticipated character Lee Jordan for the first time in LEGO form. The set is accentuated by accessory elements such as a box of Bertie Bott's Every Flavor Beans and the cherished family photo album that Hagrid™ bestows upon Harry.

A Novel Building Approach
The LEGO Builder app escorts your young builder through an engaging and intuitive building journey. It provides the ability to zoom in, rotate 3D models, save their favorite sets, and keep tabs on their progress.

LEGO® Harry Potter™ Train Toy Set (76423) – Reconstruct the heartwarming scene in which Hagrid™ greets the first-year Hogwarts™ students as they disembark from the Hogwarts Express™ at Hogsmeade™ Station.
8 Minifigures – The set comprises Harry Potter™, Ron Weasley™, Hermione Granger™, Draco Malfoy™, Lee Jordan, Rubeus Hagrid™, the Trolley Witch, and the train conductor, enriched with a family photo album element.
Hogwarts Express™ and Tracks – The set includes a buildable train with an engine, coal car, two passenger carriages, and a sweets trolley. The front buffer beam of the engine can be rotated for imaginative off-track adventures.
Hogsmeade™ Train Station – The station includes a ticket office, Owl Post, restroom, and platform, each teeming with iconic details, plus a buildable sign directing towards Hogsmeade and Hogwarts™.
Gift Idea for Ages 8 and Up – This substantial 1,074-piece LEGO® building set makes a perfect special treat, birthday gift, or holiday present for children and Harry Potter™ aficionados.
Build and Play – The assembled LEGO® Harry Potter™ Hogwarts Express™ toy train measures over 3 in. (8 cm) high, 23 in. (59 cm) long, and 2 in. (6 cm) wide, promising hours of fun-filled play.
Delivery
After your order has been confirmed, you can expect to have it delivered to you soon enough as our dispatching time is between 1-3 business days (usually it is just 1 business days).
During busy periods dispatching time can take up to 8 business days. (examples: Black Friday days / Christmas time)
We offer free shipping worldwide. Delivery time to most countries takes from 3-12 business days.
Warranty
Our lights kits are backed by free support for 2 years after purchase. We offer free shipping in the first year, but in the second year, you will have to pay a 5 euro shipping fee.
Returns
You may return most new, unopened, or damaged items within 30 days of delivery for a full refund.
Disclaimer
We would like to let you know that we sell only lights for LEGO sets. We have specially-built lights to beautify and bring your LEGO creations to life.
LEGO® is a trademark of the LEGO Group of companies which does not sponsor, authorize or endorse this site.