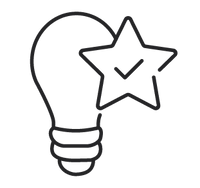 Premium
Quality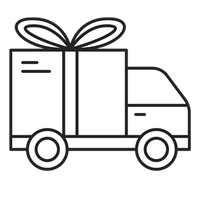 Free
Delivery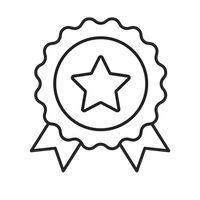 2 Years
Warranty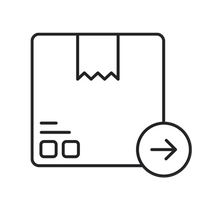 1 Business Day
Dispatch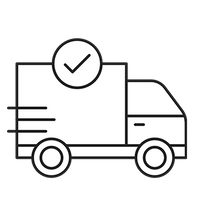 3-12 Days
Delivery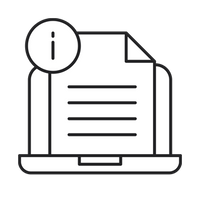 Instructions Both PDF
and Online
RICH IN DETAILS, TOP TO BOTTOM
Imagine stepping through the gilded doors of Gringotts, the most secure bank in the wizarding world. As you walk into the grand foyer of the LEGO Gringotts Wizarding Bank – Collectors' Edition 76417, the goblins glance up from their ledgers, acknowledging your presence. Descend into the labyrinthine vaults, each turn a journey deeper into magical secrecy. But wait—what's this? With the flick of a wand, our signature LEGO Lights come to life, revealing hidden spells and treasures that sparkle in the dark corners of the vaults. The magic isn't just in the bricks; it's in the glow that brings every intricate detail to life.
EXPLORE A WEALTH OF AUTHENTIC DETAILS
Dive into secret spaces both above and below ground. Our specialized lighting illuminates every magical corner, from Hagrid's concealed package to the intricacies of the underground vaults.
RECREATE MOVIE MOMENTS WITH 13 MINIFIGURES
Watch as Harry, Griphook, Ron, and Hermione execute their daring vault break-in. Our lights cast a spell, making these iconic scenes more engaging.
DEFEND THE BANK
With threats looming, help the guards stand their ground against the menacing Death Eaters. Our lights cast an eerie glow, setting the stage for epic showdowns.
RIDE WITH HAGRID TO THE BANK'S VAULTS
Experience a fantastical journey down a spiraling cart track that leads to Gringotts' guarded vaults. With our LEGO Lights guiding the way, uncover treasures beyond imagination.
DEFEND FROM DEATH EATER ATTACKS
Help the guards maintain the sanctity of this magical institution. With our LEGO Lights highlighting key defensive positions, ward off any dark magic assaults with ease.
A WORTHY ADDITION TO ANY DIAGON ALLEY™ DISPLAY
The Gringotts Wizarding Bank isn't just another building; it's a monumental piece of the Wizarding World. When illuminated by our LEGO Lights, it becomes the centerpiece of any Diagon Alley collection.
What's included
Classic
Original Game of
Bricks Box
Battery Box
Instruction Both PDF
and Online
Same lights quantity
Remote
Original Game of
Bricks Box
Battery Box
Instruction Both PDF
and Online
Same lights quantity
Lighting Effects
Remote Controller
Remote + Sound
Original Game of
Bricks Box
Battery Box
Instruction Both PDF
and Online
Same lights quantity
Lighting Effects
Remote Controller
Sound Box
About Game of Bricks
Game of Bricks makes it a point of duty to provide you with the best LEGO lights for your sets customization. Quality of LEGO Light Kits is our speciality. This set is a light kit only. Model is not included.
Readers Section
Construct and Showcase Enhanced by LEGO Lights
Dive into the magical realm of Harry Potter with this spellbinding LEGO® Harry Potter™ Collectors' Edition set (76417). Relive iconic scenes as you build a stackable model of Gringotts™ Wizarding Bank, its three unique vaults, and a highly posable Ukrainian Ironbelly dragon. All can be dramatically brought to life with LEGO LED lights. Follow the provided instructions or opt for guidance via the LEGO Builder app to create a jaw-dropping centerpiece.

Gift of Wizardry
As a stand-alone gift or an extension to the 75978 Diagon Alley™ set (sold separately), this expansive 4,803-piece Harry Potter set, accentuated with LEGO lights, is a collector's dream come true.

A Gathering of Familiar Faces
The set includes 13 LEGO® minifigures—2 Harry Potter™ minifigures, Ron Weasley™, Bellatrix Lestrange/Hermione Granger™, Rubeus Hagrid™, Death Eater™, Bogrod, Griphook, Ricbert, and two goblins and guards—to complete the fantastical display.

Authenticity in Every Detail
Navigate a vault cart through a spiraling track stopping at each individual vault, unveil the surprise inside Bellatrix's vault, or recreate moments on the dragon's back which can seat three minifigures—all more magical with LEGO LED lights.

Immersive Worlds
Reconstruct the intricacies of the bank's grand foyer and mezzanine floor, along with the Magical Menagerie shop situated next door. Every detail can be highlighted stunningly with LEGO lights.

The Perfect Gift
For adult fans of the Harry Potter series, this intricate model makes for a perfect gift—whether it's a birthday, a holiday, or any special occasion.

Showpiece Dimensions
When fully built, the Gringotts™ Bank section itself measures 14.5 in. (36 cm) in height, 12.5 in. (32 cm) in width, and 10 in. (25 cm) in depth. Combined, all three models tower at over 31 in. (79 cm) high, making it a striking display piece, especially when lit up with LEGO LED lights.
Delivery
After your order has been confirmed, you can expect to have it delivered to you soon enough as our dispatching time is between 1-3 business days (usually it is just 1 business days).
During busy periods dispatching time can take up to 8 business days. (examples: Black Friday days / Christmas time)
We offer free shipping worldwide. Delivery time to most countries takes from 3-12 business days.
Warranty
Our lights kits are backed by free support for 2 years after purchase. We offer free shipping in the first year, but in the second year, you will have to pay a 5 euro shipping fee.
Returns
You may return most new, unopened, or damaged items within 30 days of delivery for a full refund.
Disclaimer
We would like to let you know that we sell only lights for LEGO sets. We have specially-built lights to beautify and bring your LEGO creations to life.
LEGO® is a trademark of the LEGO Group of companies which does not sponsor, authorize or endorse this site.