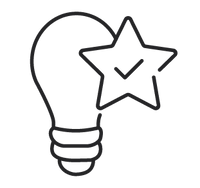 Premium
Quality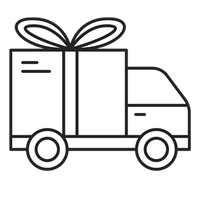 Free
Delivery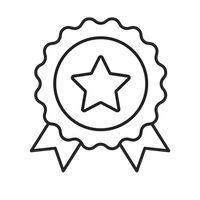 2 Years
Warranty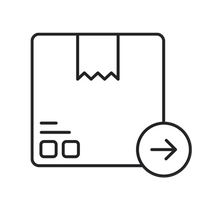 1 Business Day
Dispatch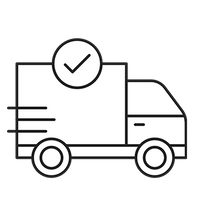 3-12 Days
Delivery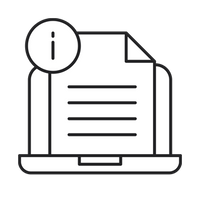 Instructions Both PDF
and Online
ON A MAGICAL MISSION AGAINST THE DEMENTORS!
Prepare to cast your most powerful charm with the intricately designed LEGO Expecto Patronum 76414. Delve into the magical world and embark on a quest to protect the innocent with your Patronus. Illuminate your path and add a whimsical touch to your magical journey with our impressive LEGO Lights.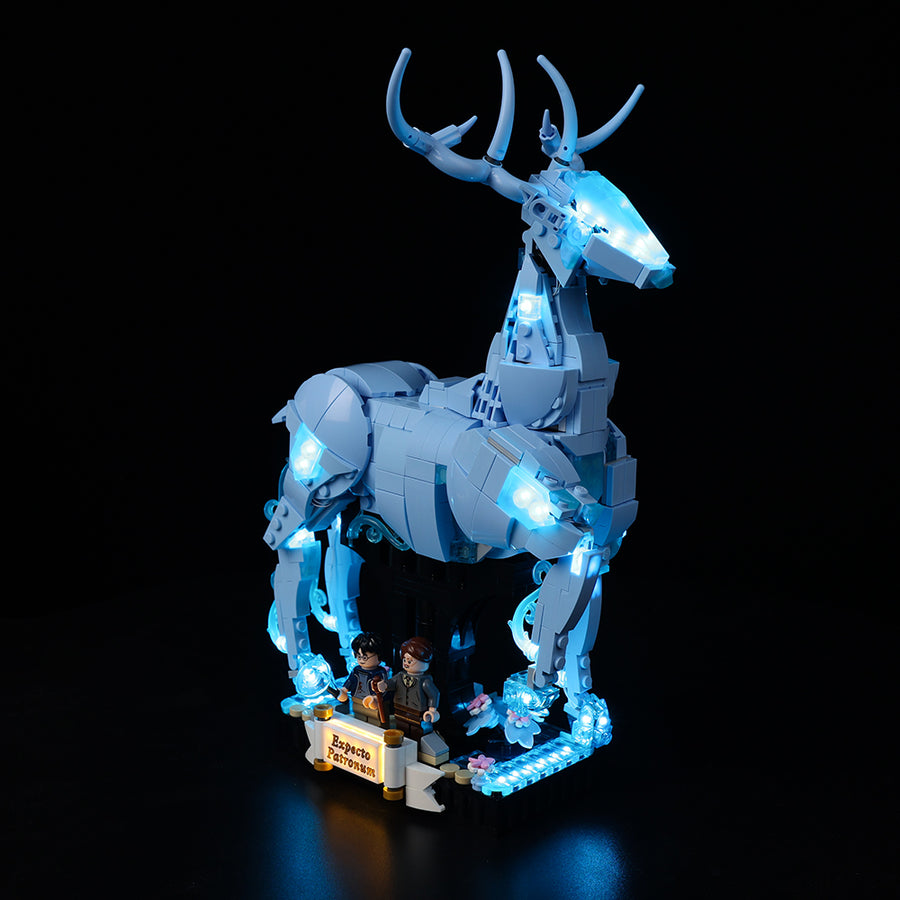 CONQUER THE DARK FORCES
Visualize commanding this iconic Harry Potter scene, utilizing the Patronus' mystical power to ward off the Dementors and maintain peace across the wizarding world.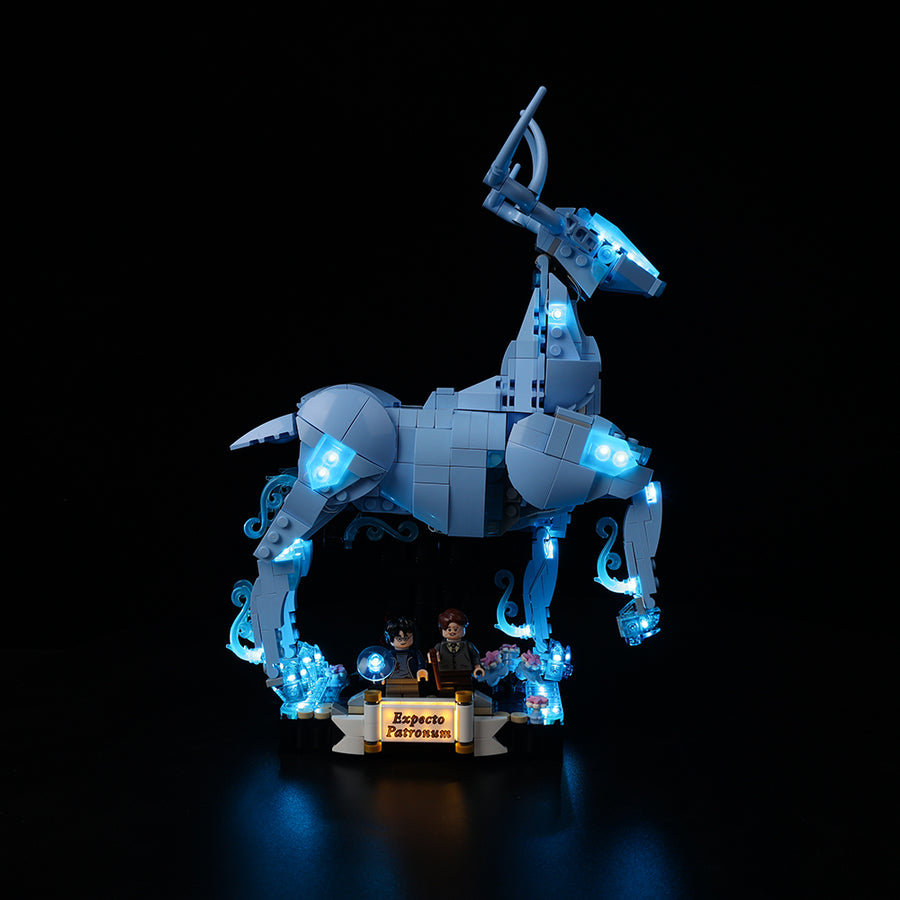 DIVE INTO THE ENCHANTED SAGA
With adult LEGO sets, traverse through the mesmerizing universe of Harry Potter. Explore iconic locations, encounter legendary characters, and cast powerful spells with LEGO Harry Potter sets, bringing the epic tale to life.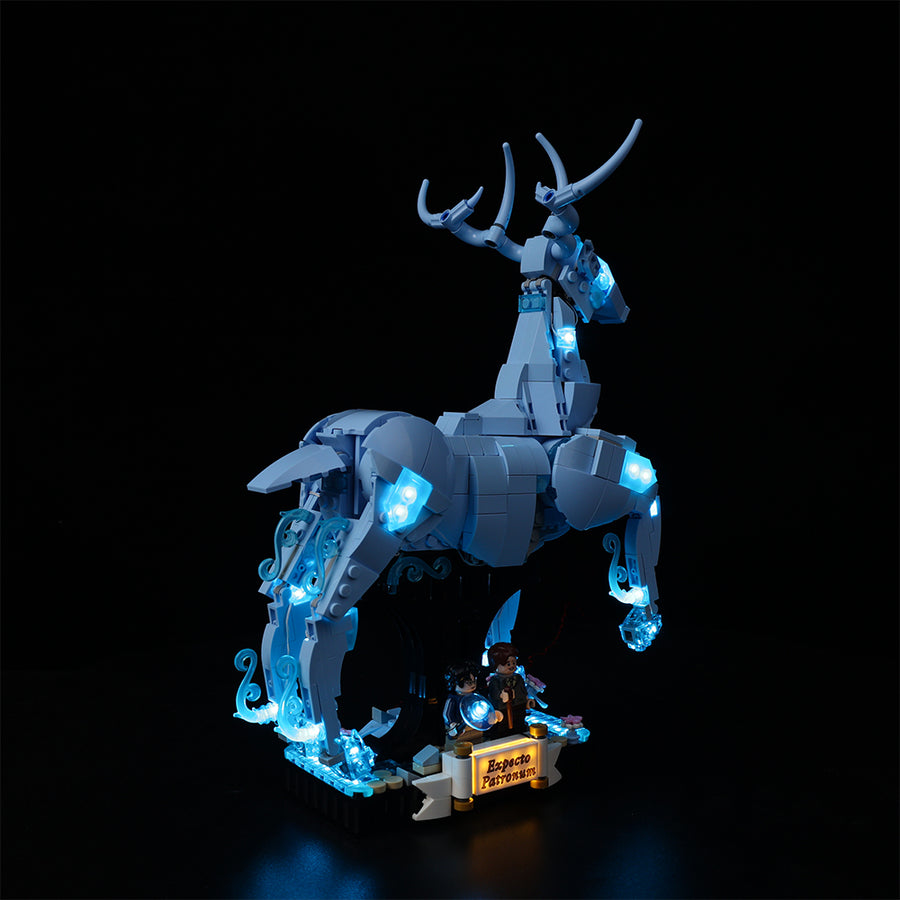 A MASTERPIECE OF MAGICAL ENGINEERING
This meticulously designed Expecto Patronum set showcases all the intricate details and dramatic elements of its cinematic counterpart, making it an exceptional collector's piece.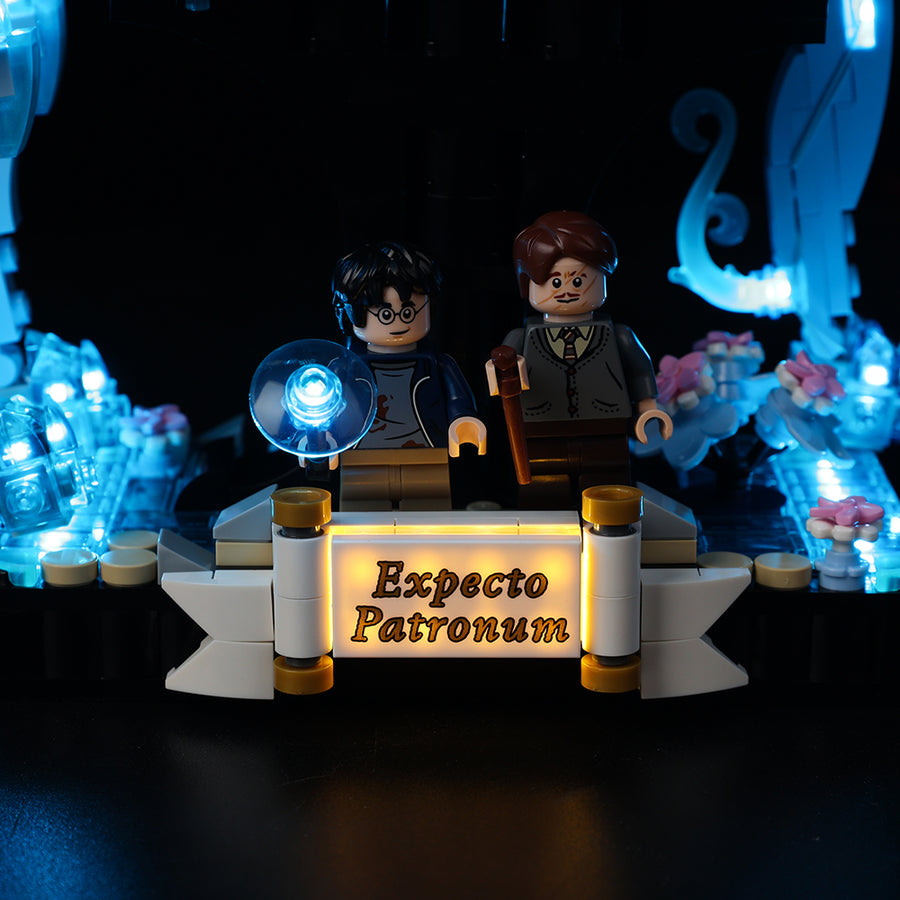 EMBRACE A MAGICAL ADVENTURE
Engage your family and friends in an enchanting building experience. Assemble the Expecto Patronum set and immerse yourself in the captivating universe of Harry Potter.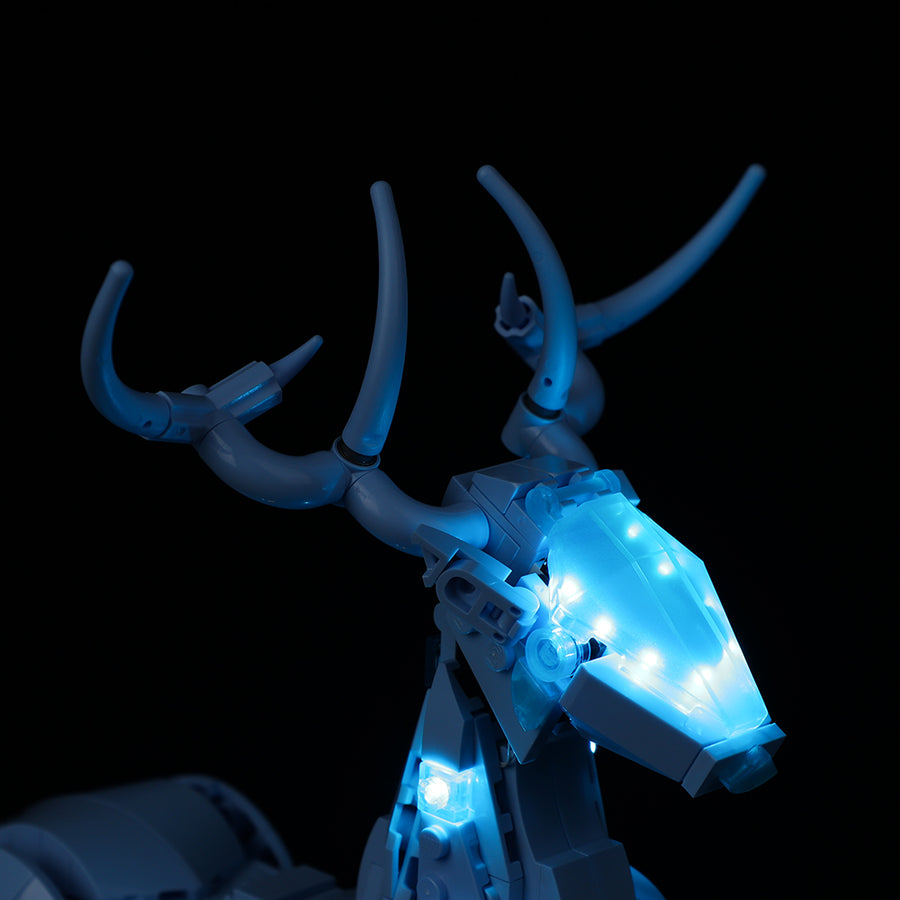 A MYSTICAL CENTERPIECE
Display this set in all its magical splendor as it commands the attention of your collection, brilliantly illuminated by our radiant LEGO Lights.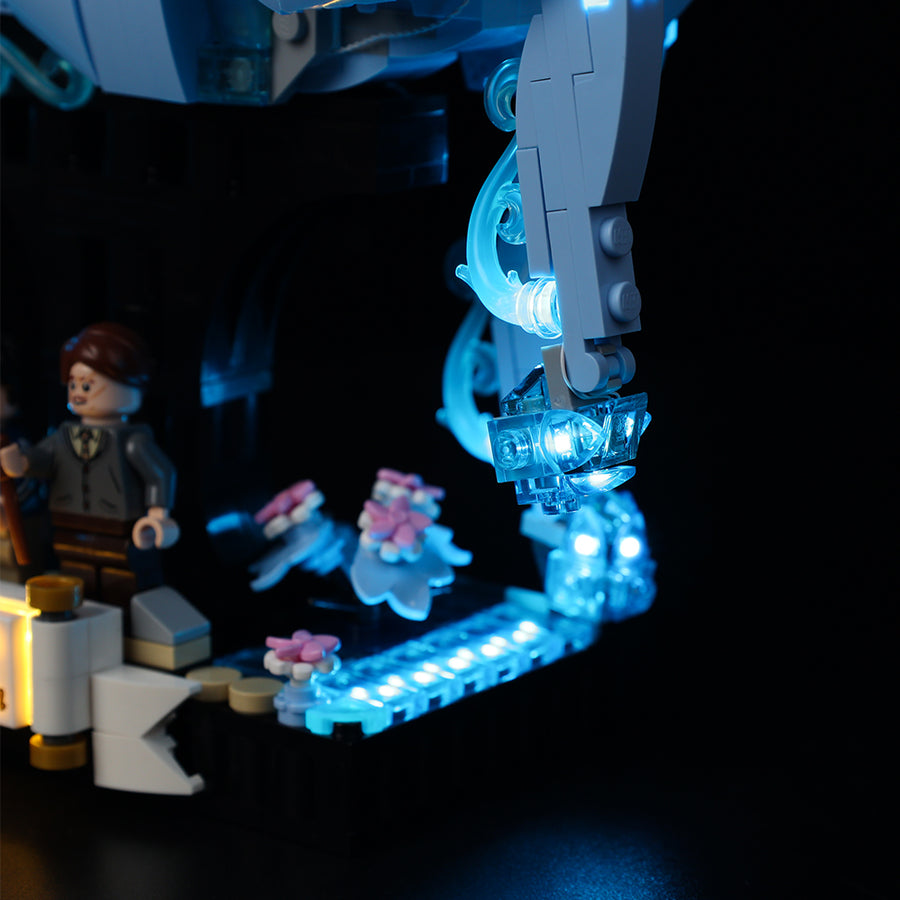 THE SUPREME WIZARDING GIFT
Harry Potter aficionados and fans of the timeless magical saga will be delighted to receive this spectacular set as a holiday or birthday gift.
About Game of Bricks
Game of Bricks makes it a point of duty to provide you with the best LEGO lights for your sets customization. Quality of LEGO Light Kits is our speciality. This set is a light kit only. Model is not included.
Readers Section
Gift the magic of versatility and creativity with this unique 2-in-1 LEGO® Harry Potter™ Expecto Patronum build-and-display set (76414). It provides a fascinating opportunity for Harry Potter fans to build, rebuild and showcase their favourite magical creatures - either Harry Potter's majestic stag Patronus or Professor Remus Lupin's mystical wolf Patronus. This set promises an immersive building experience that continues to inspire long after the assembly is completed.

Enriching the fun are two minifigures: Remus Lupin and a special Harry Potter figure equipped with a new-for-June-2023 wand accessory element. Creativity takes a leap as you attach LEGO elements to this wand, resulting in an enchanting 'spell-casting' effect.

The stag Patronus, with its posable legs and ghostly translucent light-blue elements, stands majestically on an integrated display stand that also hosts space for the Harry Potter™ minifigure. The decorative elements on the stand further elevate the magical ambience.

If you prefer a different kind of magic, the same set of bricks can be rearranged to take the form of the wolf Patronus. This reincarnation comes with its own display stand, specifically designed to showcase the Remus Lupin minifigure.

Perfect as a gift for individuals aged 14 and above, this 754-piece LEGO® set serves as a delightful surprise treat, birthday present or holiday gift for fans of Harry Potter™ and the enchanting Wizarding World. The buildable stag Patronus model, measuring over 11.5 in. (29 cm) high, 8.5 in. (22 cm) long and 4 in. (11 cm) wide, is designed to be proudly displayed.

Building has never been more intuitive and exciting, thanks to the LEGO Builder app. It takes you and your child on a guided building journey, offering tools that allow you to zoom, rotate 3D models, save sets and track progress, making the experience more immersive and enjoyable.
Delivery
After your order has been confirmed, you can expect to have it delivered to you soon enough as our dispatching time is between 1-3 business days (usually it is just 1 business days).
During busy periods dispatching time can take up to 8 business days. (examples: Black Friday days / Christmas time)
We offer free shipping worldwide. Delivery time to most countries takes from 3-12 business days.
Warranty
Our lights kits are backed by free support for 2 years after purchase. We offer free shipping in the first year, but in the second year, you will have to pay a 5 euro shipping fee.
Returns
You may return most new, unopened, or damaged items within 30 days of delivery for a full refund.
Disclaimer
We would like to let you know that we sell only lights for LEGO sets. We have specially-built lights to beautify and bring your LEGO creations to life.
LEGO® is a trademark of the LEGO Group of companies which does not sponsor, authorize or endorse this site.